Setting up a reading nook in your home will prove to be one of the most rewarding interior decisions. It will always serve as a cozy getaway within your home, an invitation to wind down and relax after a stressful day and a motivation to get started on that big pile of books that's been sitting on your coffee table! The traditional reading nooks are often associated with rustic decor, since it really embodies the coziness, but you can still have a cozy reading nook in a modern home, decorated by the latest trends! Find your inspiration with these 33 modern reading nooks!
Great Comfort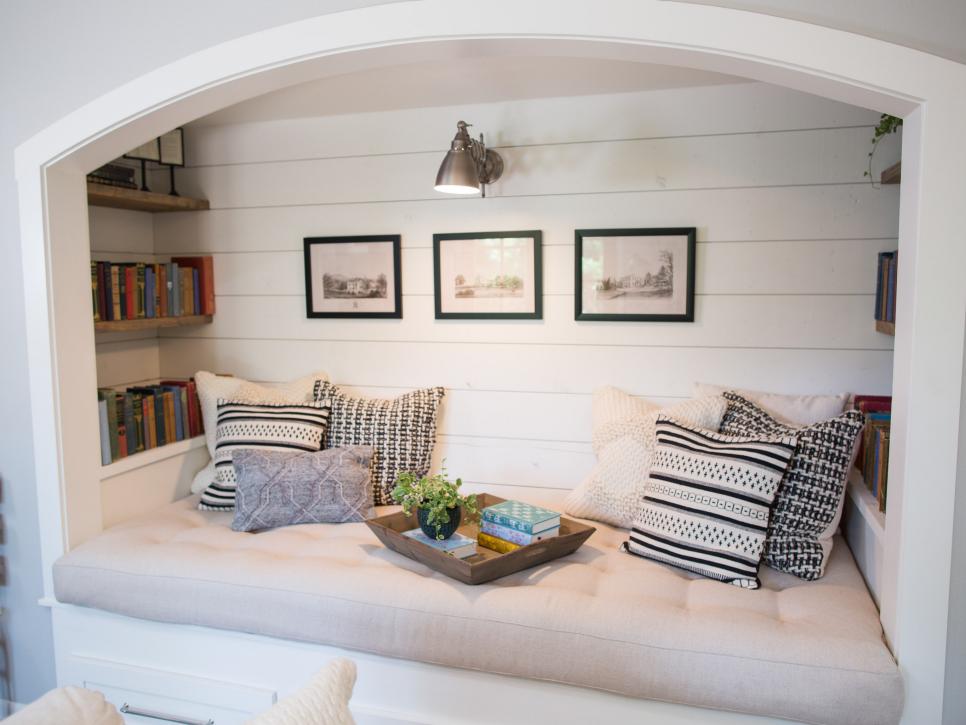 A minimalist reading nook with a monochrome color palette will be your favorite spot in the house whenever you feel like taking some minutes just for yourself and your favorite book!
RELATED: How to Create a Captivating and Cozy Reading Nook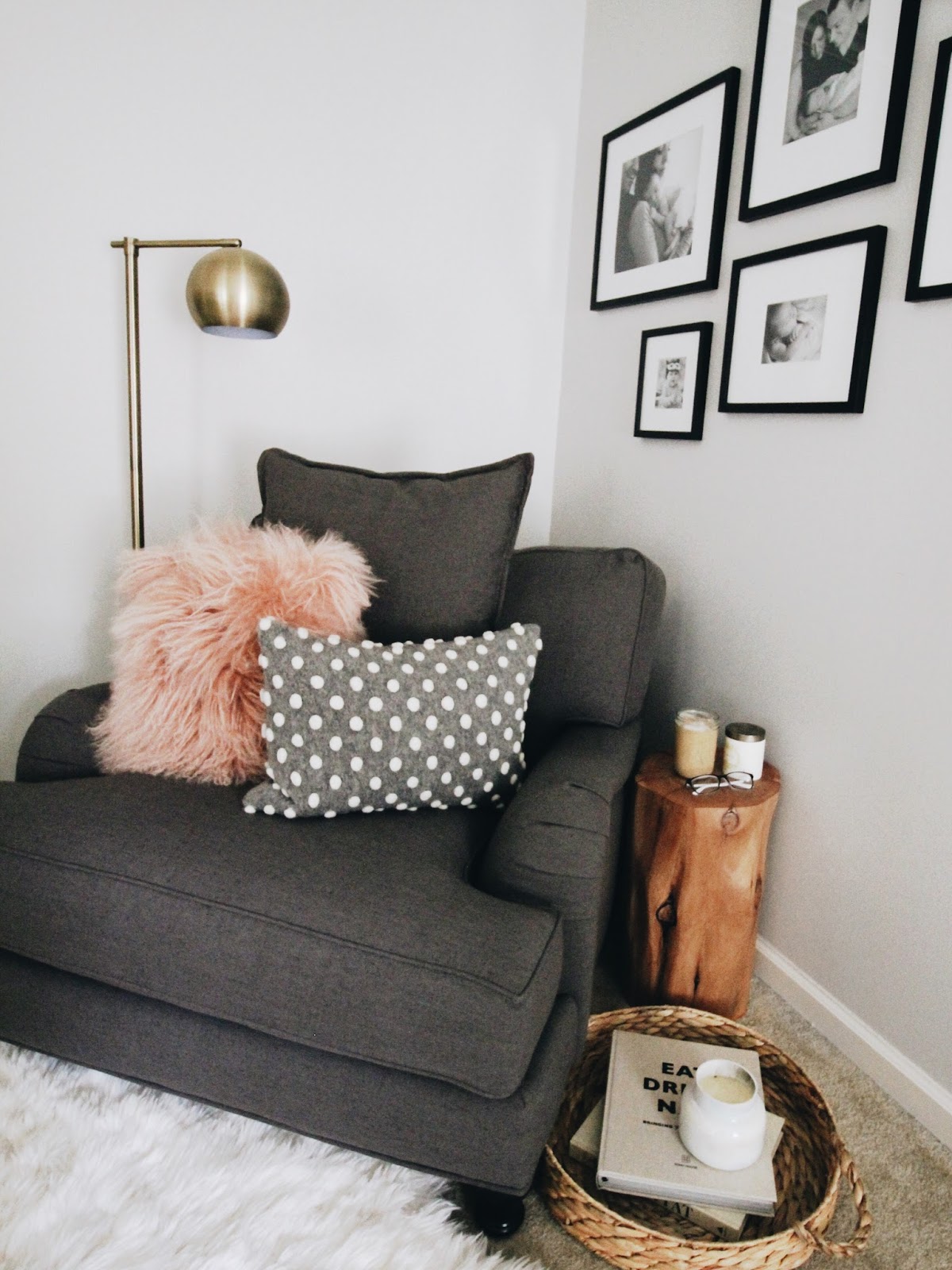 Since your reading nook should be a place where you feel super comfortable, display a collection of your favorite memories on the nook's wall in a form of a black and white wall gallery! This is a great way to personalize the interior!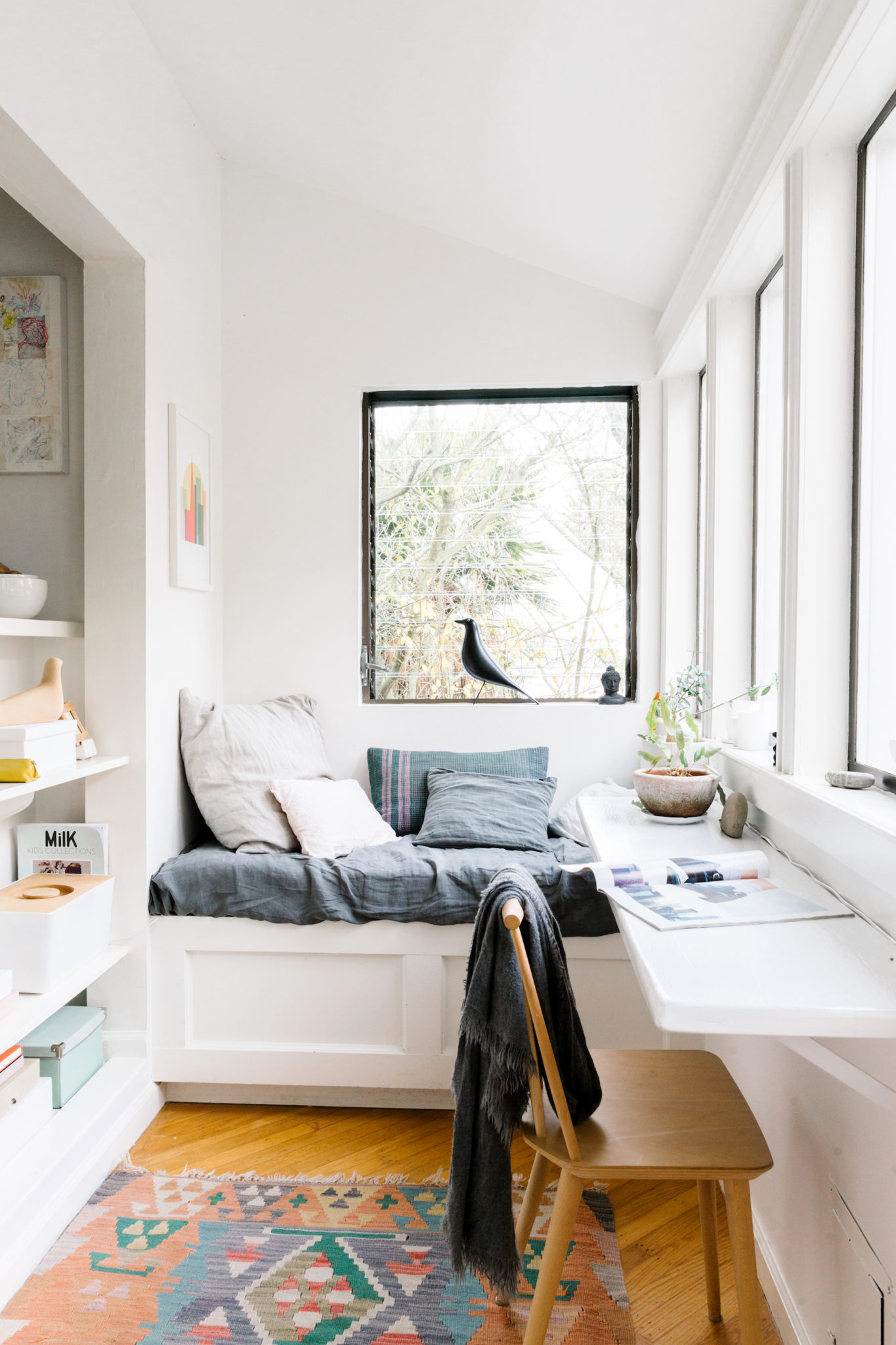 A well-lit reading nook is a true gift! If you appreciate reading in daylight, rather than in artificial lighting, design your nook with the intention to have it surrounded by windows that overlook a lovely and inspiring scenery!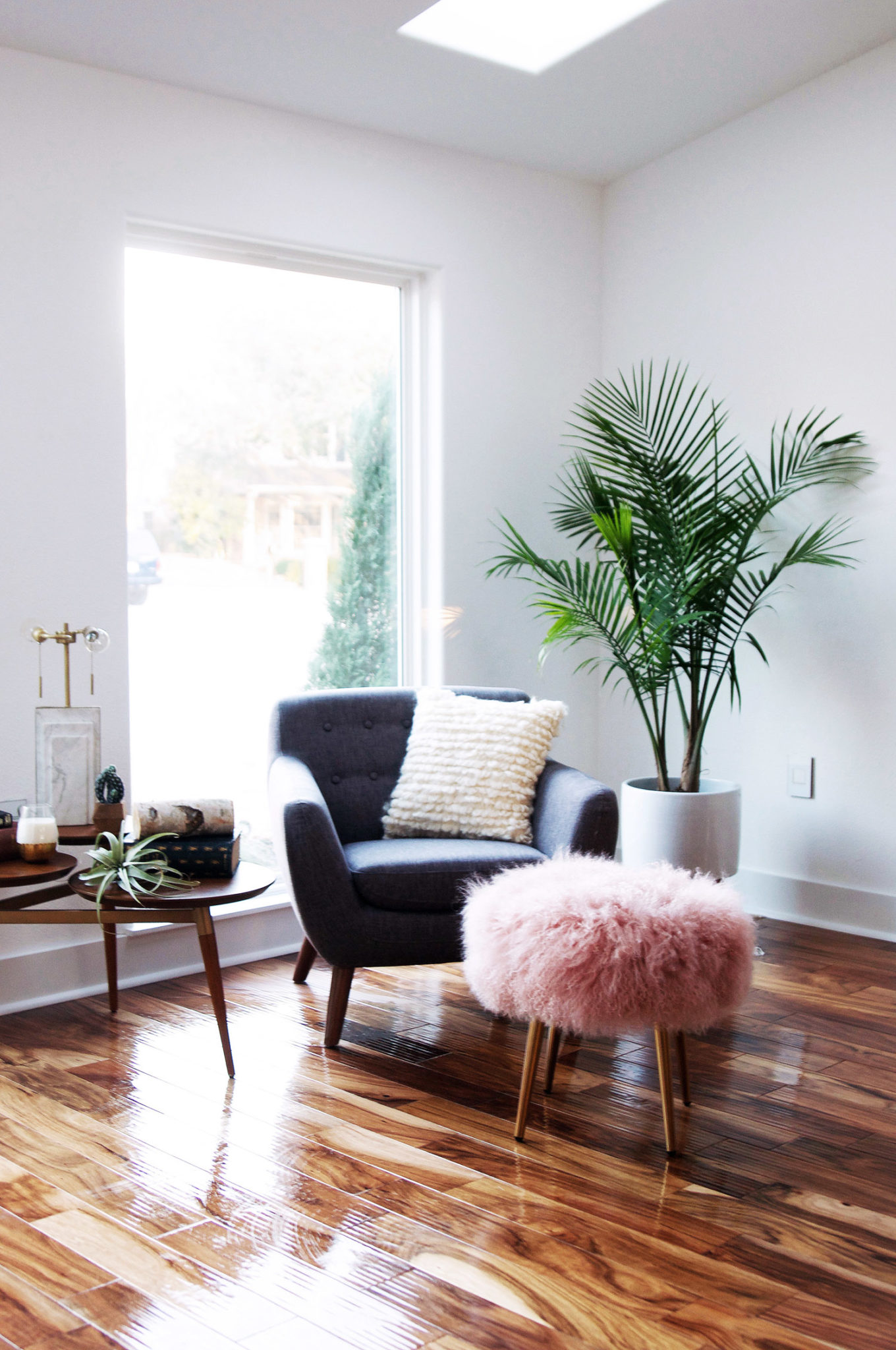 How to keep the space minimalist but exciting? We'll let this reading nook be your guide! The polished wooden floors and plain walls are a great example of simplicity, with the green house plant and the pink ottoman being the charming elements of the room!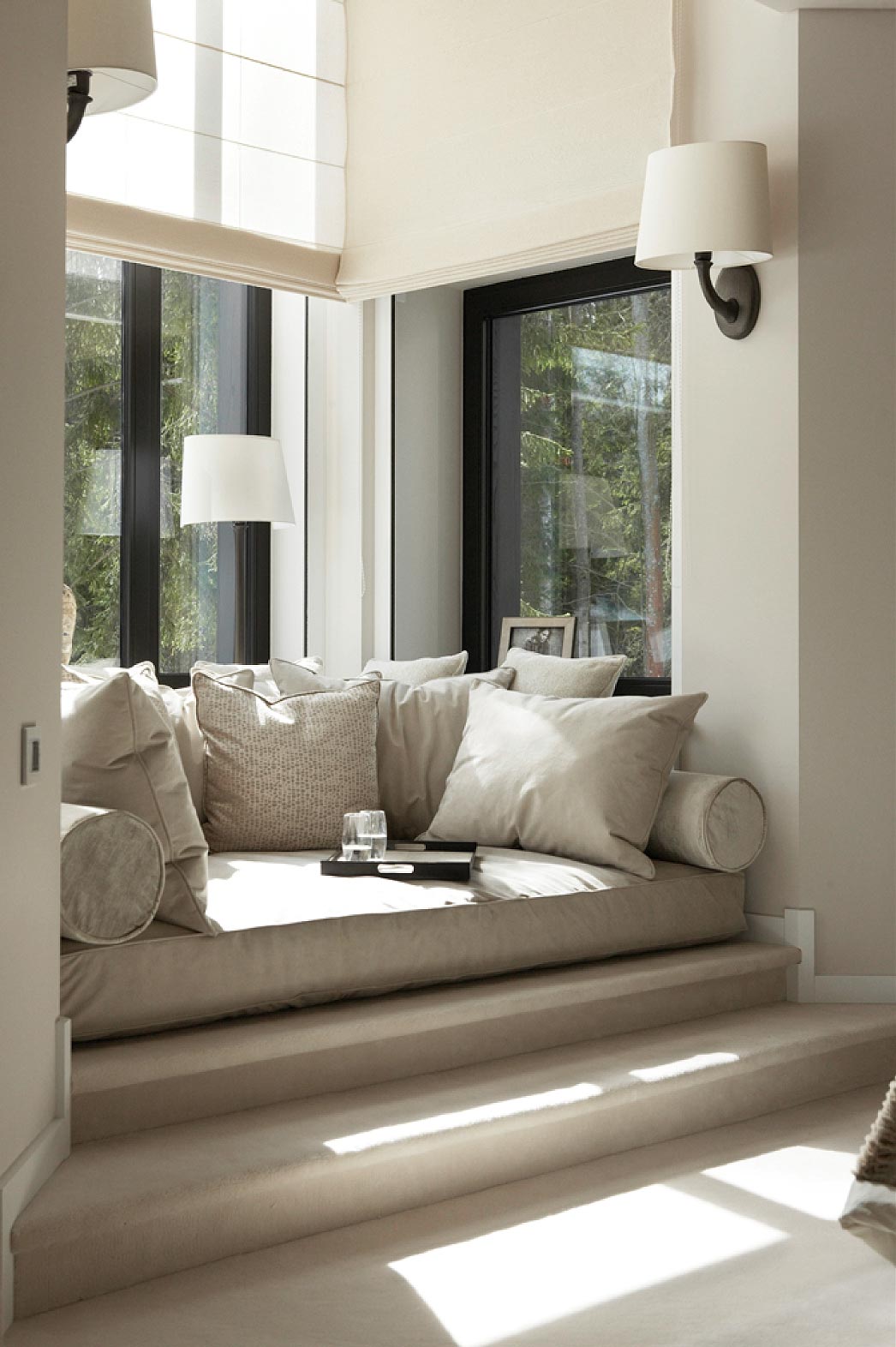 The cushy and comfortable reading nook decorated in subtle neutral hues will be your number one lounging spot whenever you have the time to take a break from a busy schedule!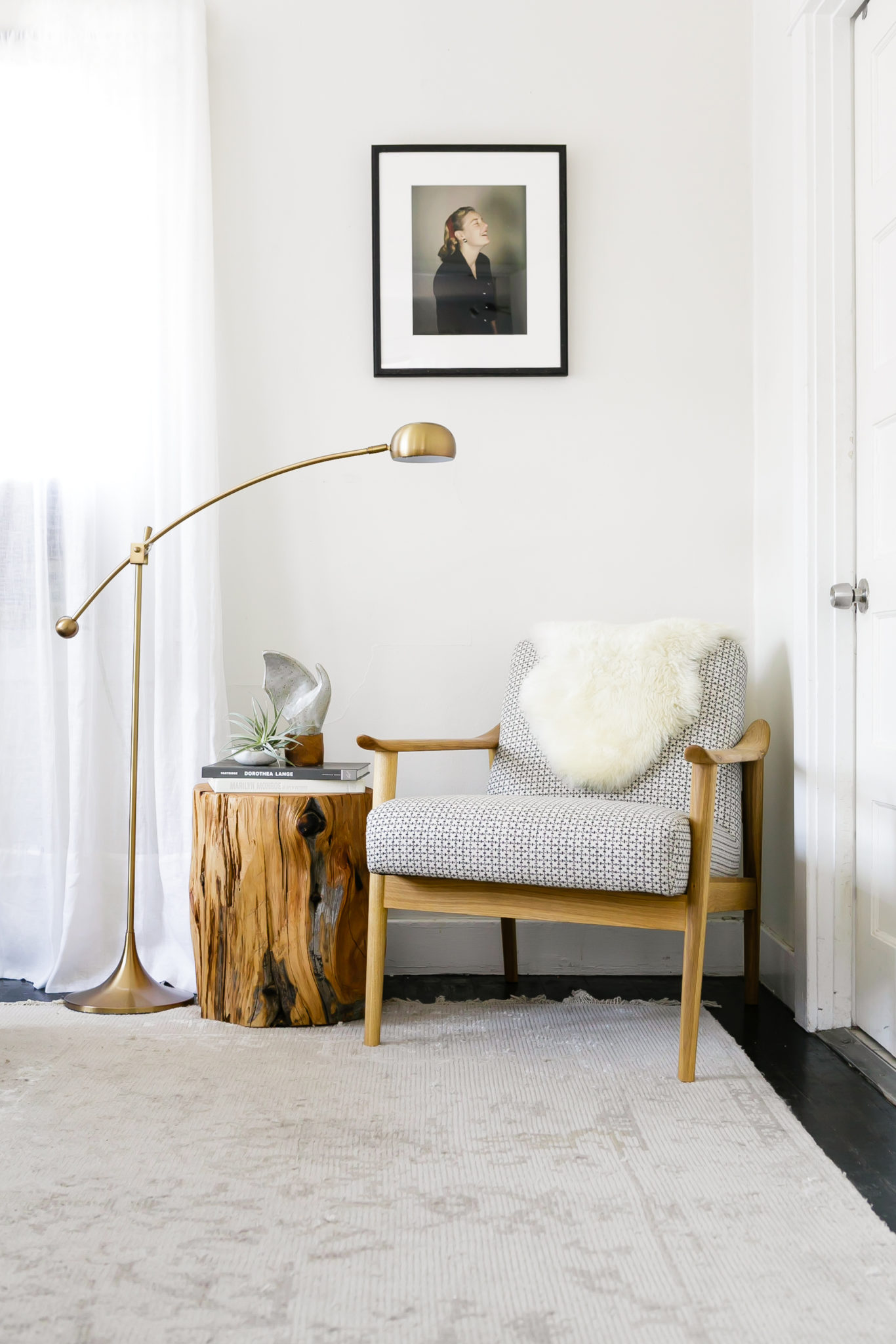 Your white minimalist reading nook can absolutely pull off having a rustic wooden element within its contemporary setting. The two opposites balance each other out and you get to feel the energy of modern countryside.
Keep the decoration of your reading nook simple, because at the end of the day, the main purpose is for it to feel cozy and welcoming! A simple cushion, a throw blanket and an inspirational wall art are all the extra pieces you need!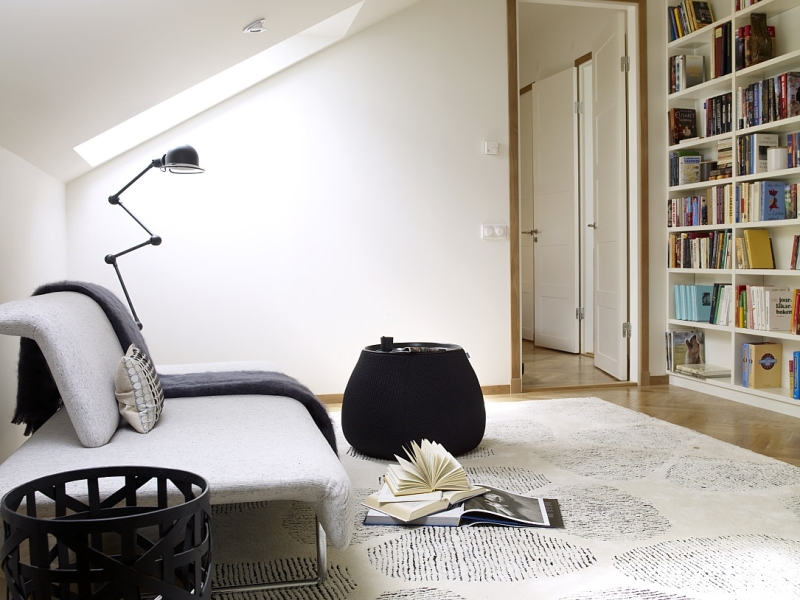 The reading nook, however modern, should always radiate a peaceful, calming energy. If you are easily distracted, it's best to leave the walls bare. The big bookcase alone will provide more than enough cover art for you to look at!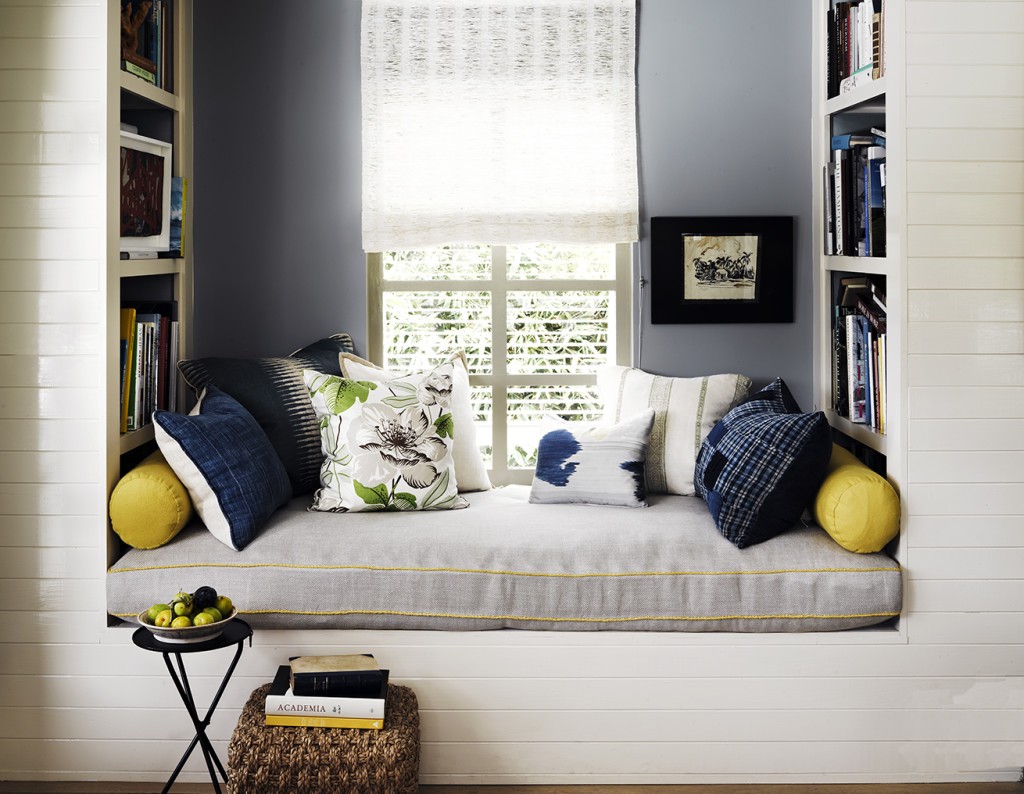 A window seat is always a treat, but you can really make the best of it if you build in some bookshelves and the turn the space into a comfortable reading nook that won't compromise any of your other interior and will always be a cushy getaway!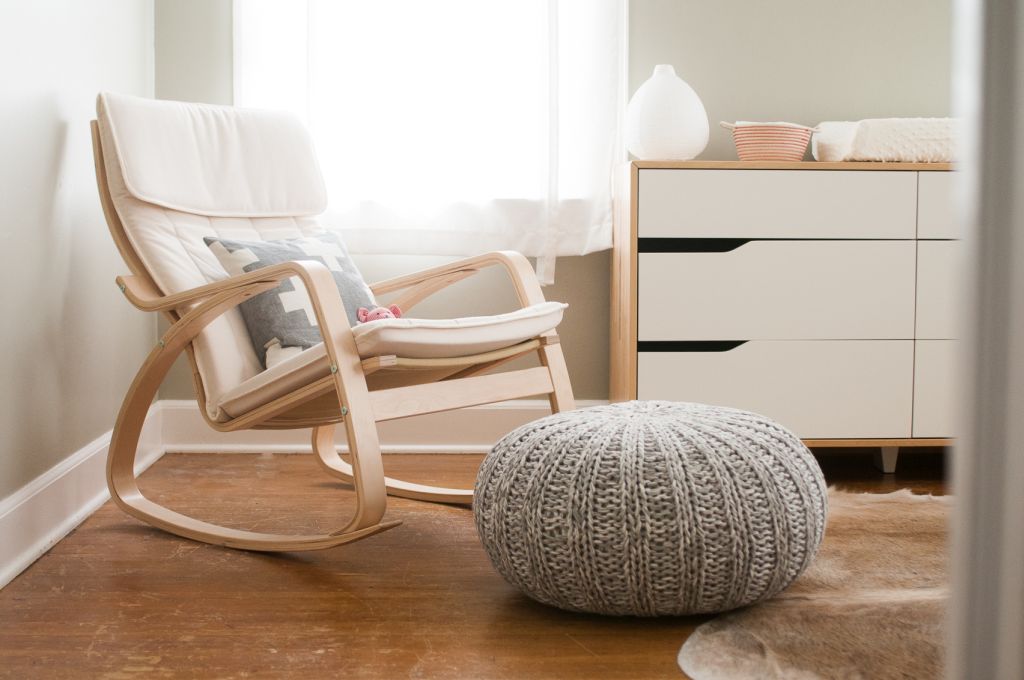 A serene reading nook in gentle colors of white and beige, spiced up with a gray ottoman that channels the comfort of an old sweater is made perfect by an Ikea reading chair that easily accommodates you for hours on end!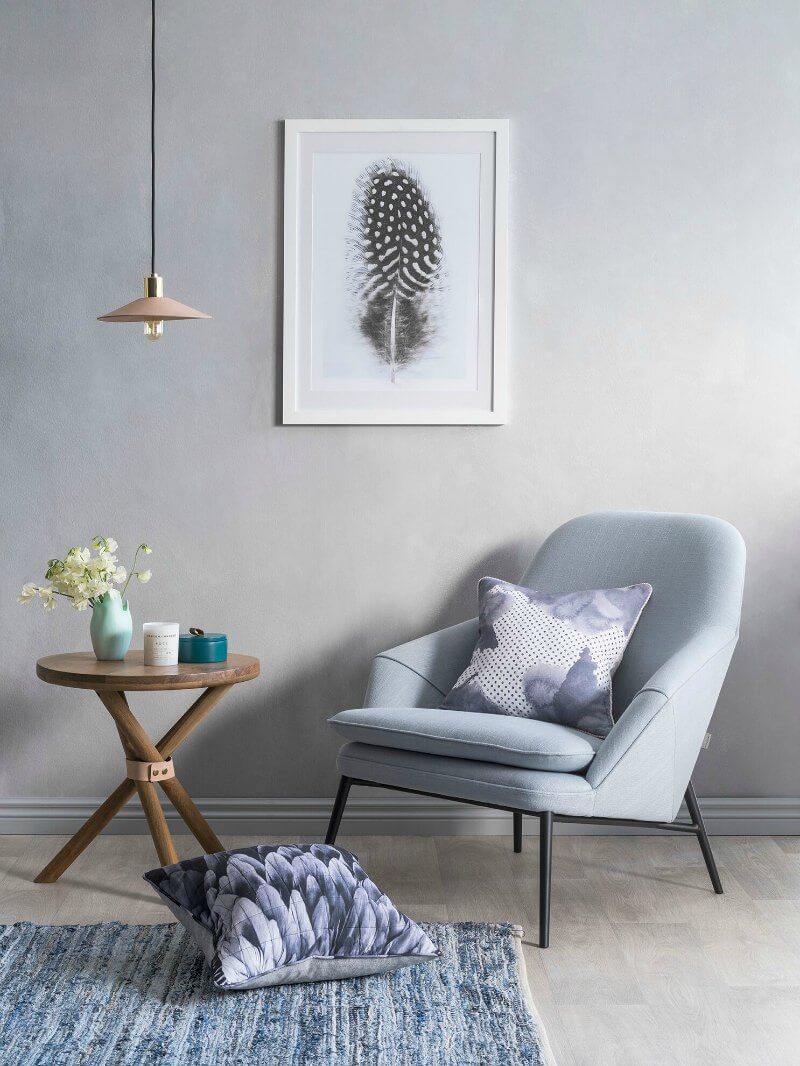 If vibrant furniture isn't for you, decorate your reading nook in neutral hues and enjoy the peacefulness and simplicity that can be felt within such a space.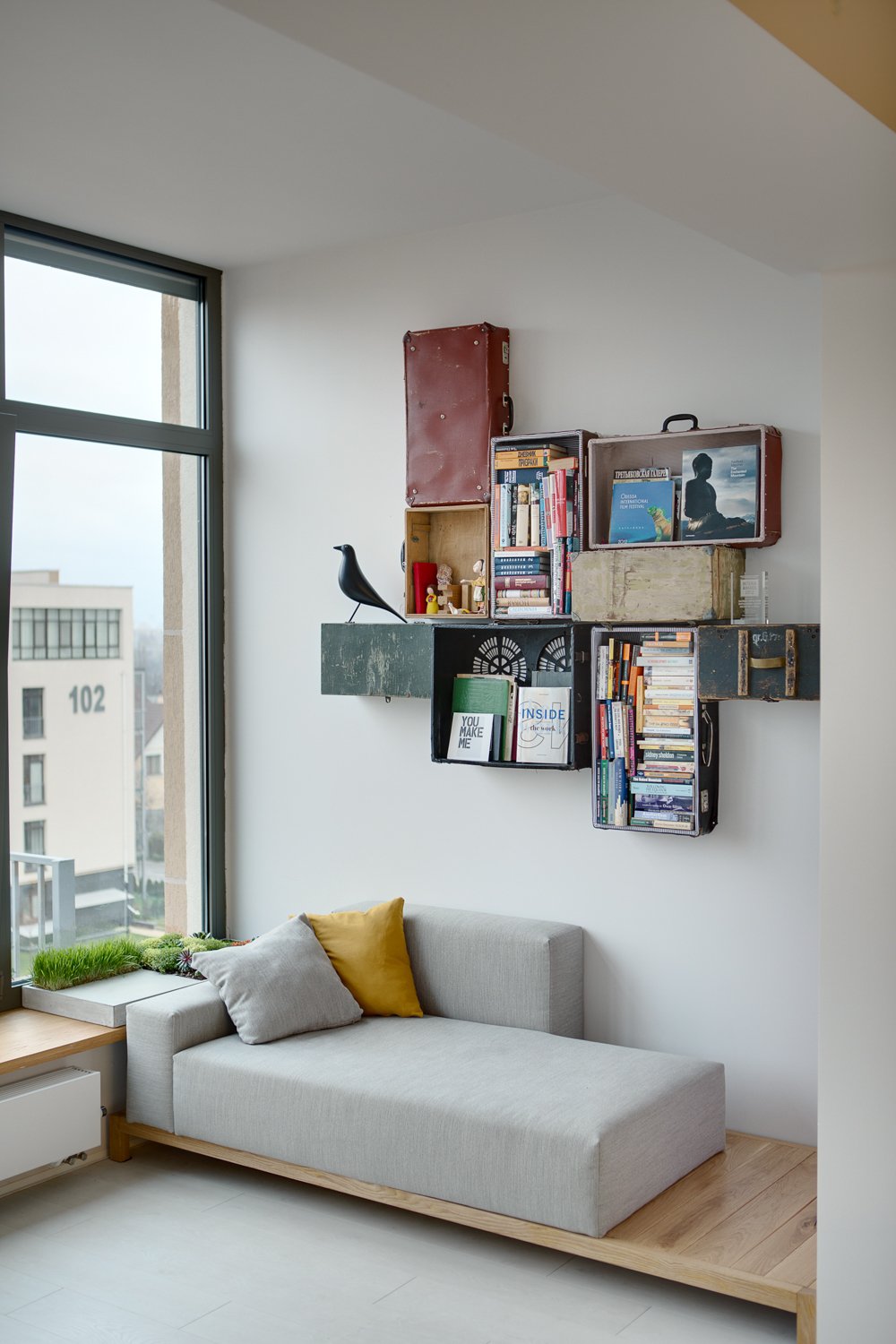 Due to the smaller size of most reading nooks, adding in a bookcase can often be a challenge. If you don't have any room for such a big piece, dedicate your wall to a unique bookshelf installation!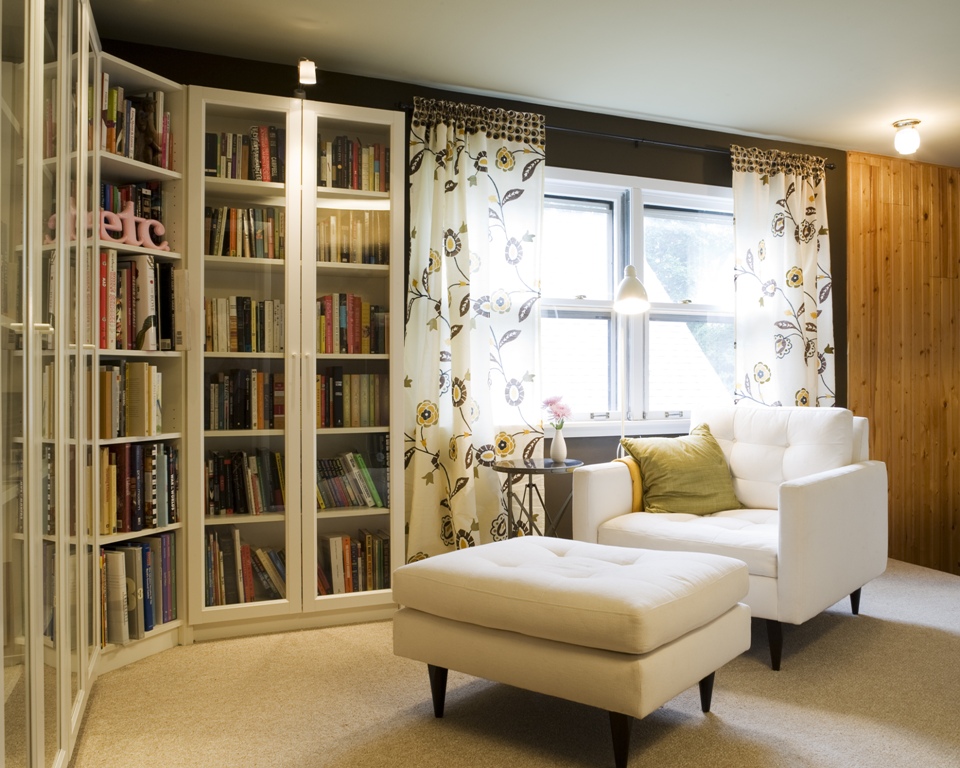 If your collection of books is the size of a smaller library, you are going to need a big bookcase and a spacious nook that will be able to accommodate your favorite reading chair as well as an ottoman to rest your feet on, for many comfortable hours of reading!
Vibrant Reading Chairs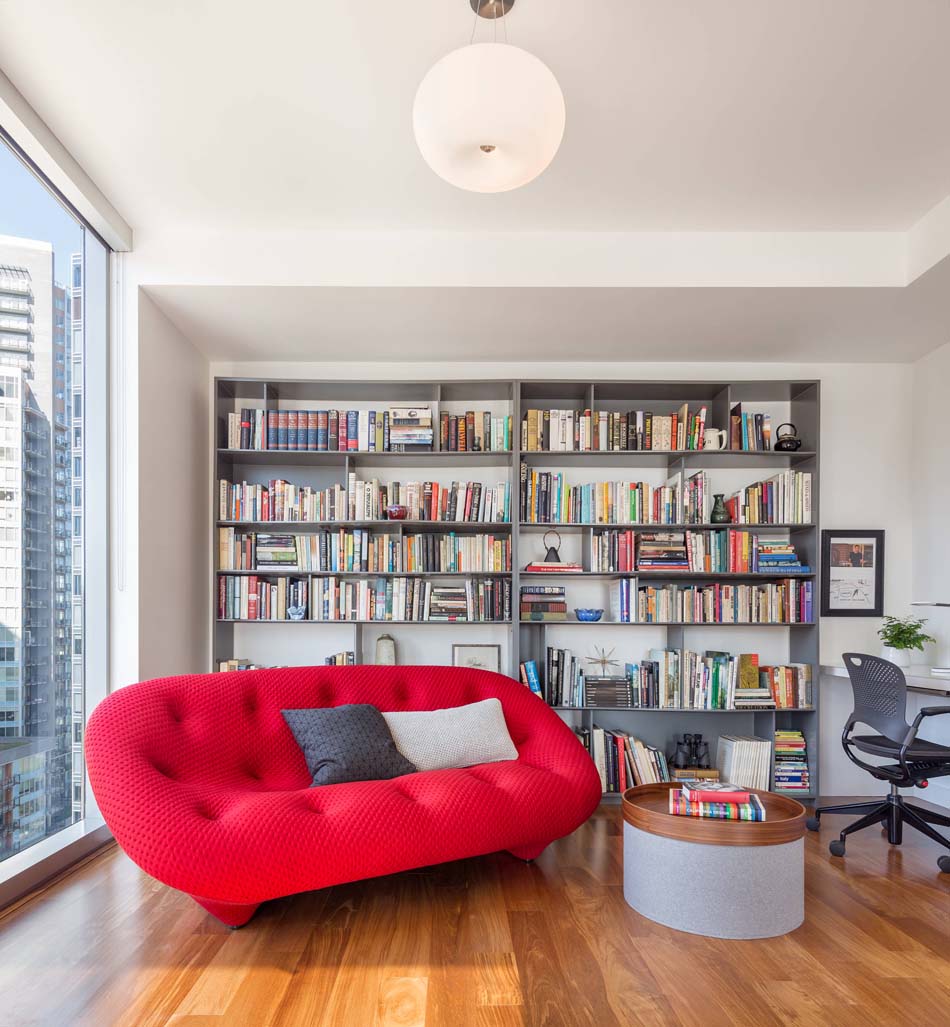 A good reading nook doesn't need a ton of decor elements – the simpler you keep it, the more neat and tidy it's going to feel! Choose a lively sofa in a bold red color as the only centerpiece your nook needs!
RELATED: 17 Cozy Reading Nooks Design Ideas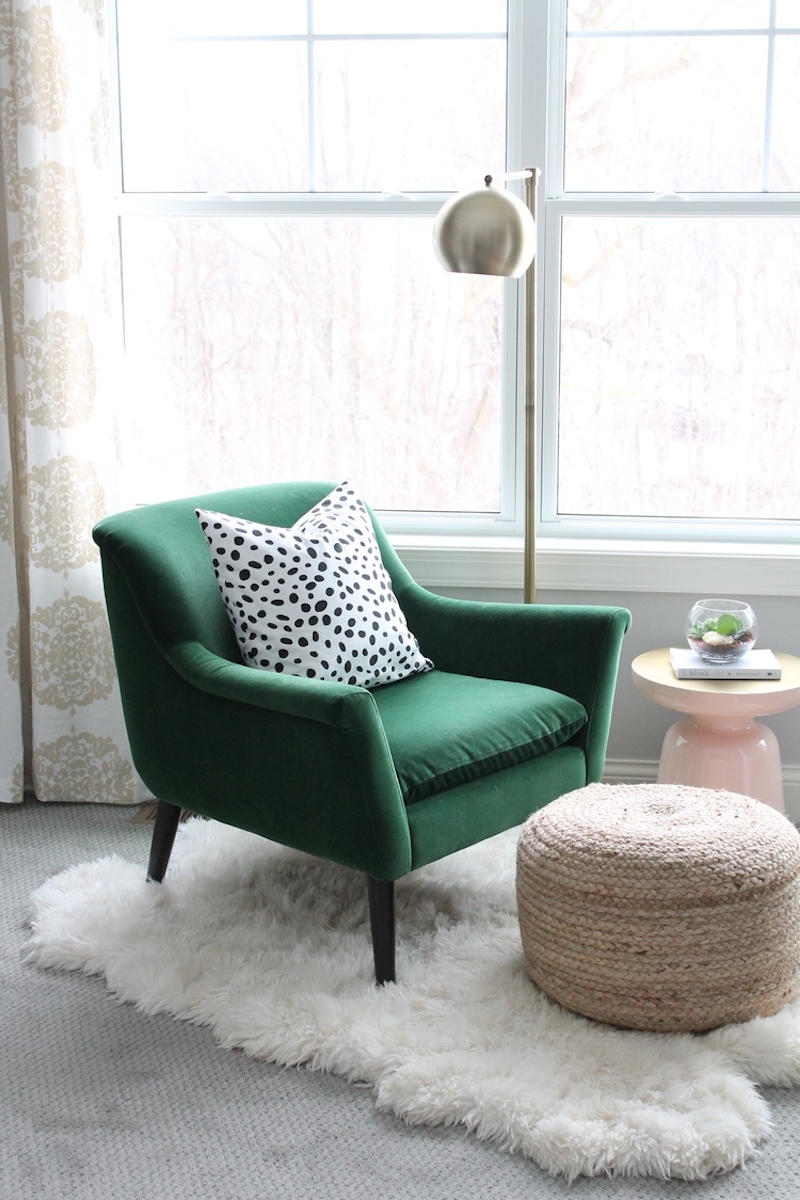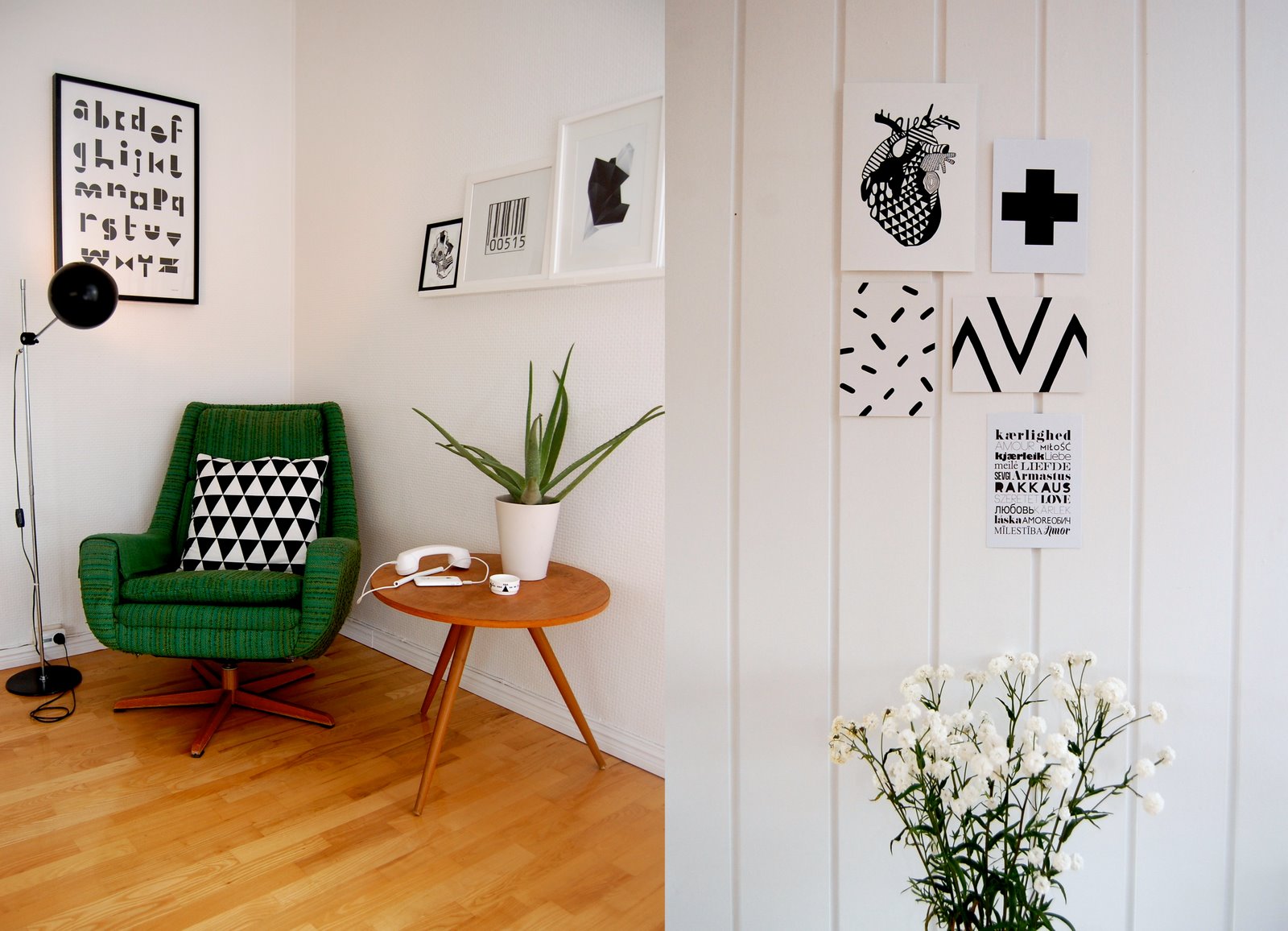 Keep your reading nook bright and white to get the best of daylight and stay faithful to the ways of minimalist decor. Emphasize the current trend of strongly colored furniture by opting for a very powerful dark green armchair that brings in the natural element of color and pair it with a monochrome cushion to match the rest of the interior. The key is in the balance and this combination cannot be topped!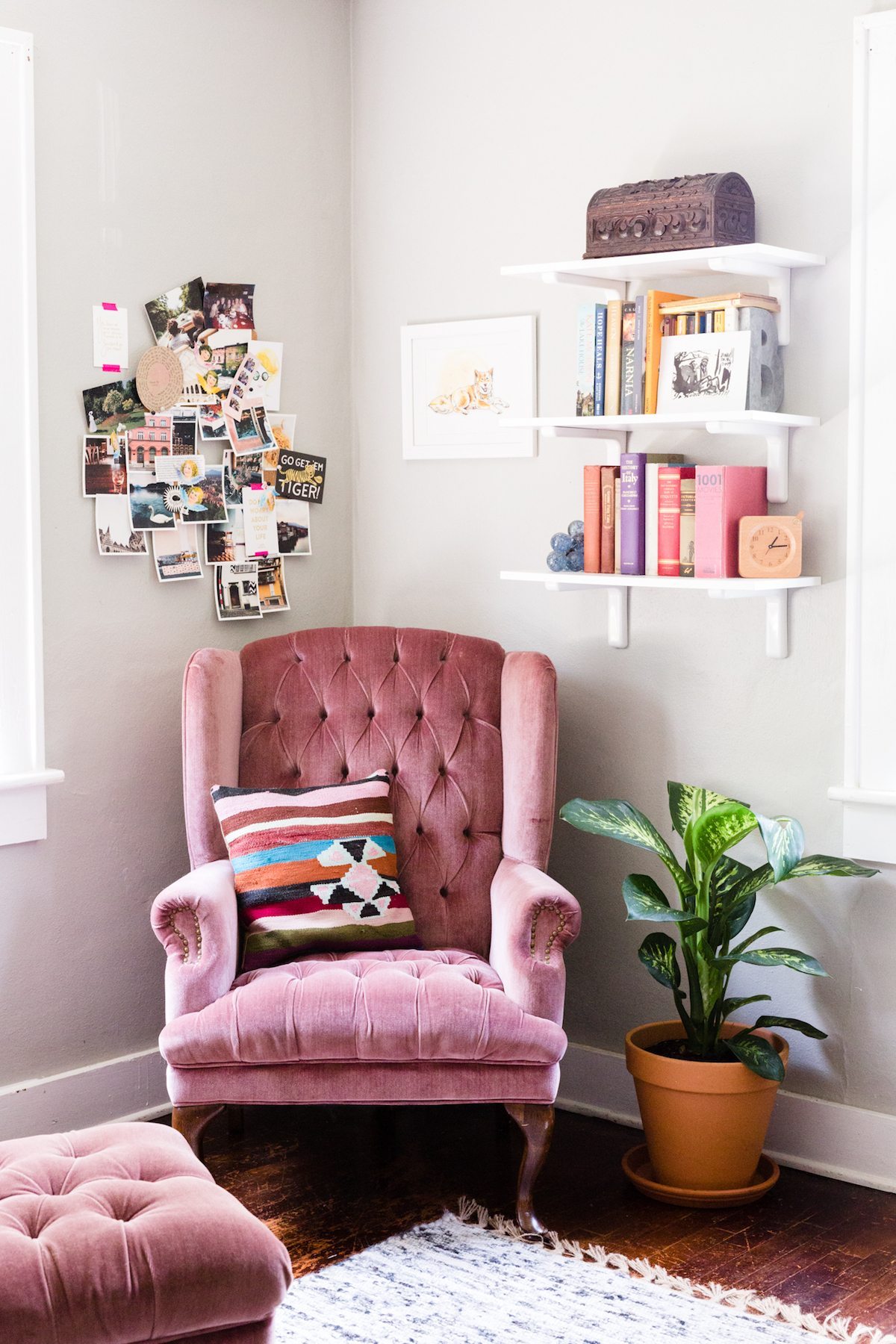 Bring a whole new light to your reading nook by adding in a pastel pink armchair that will channel gentleness and tenderness, two traits that any modern space can benefit from!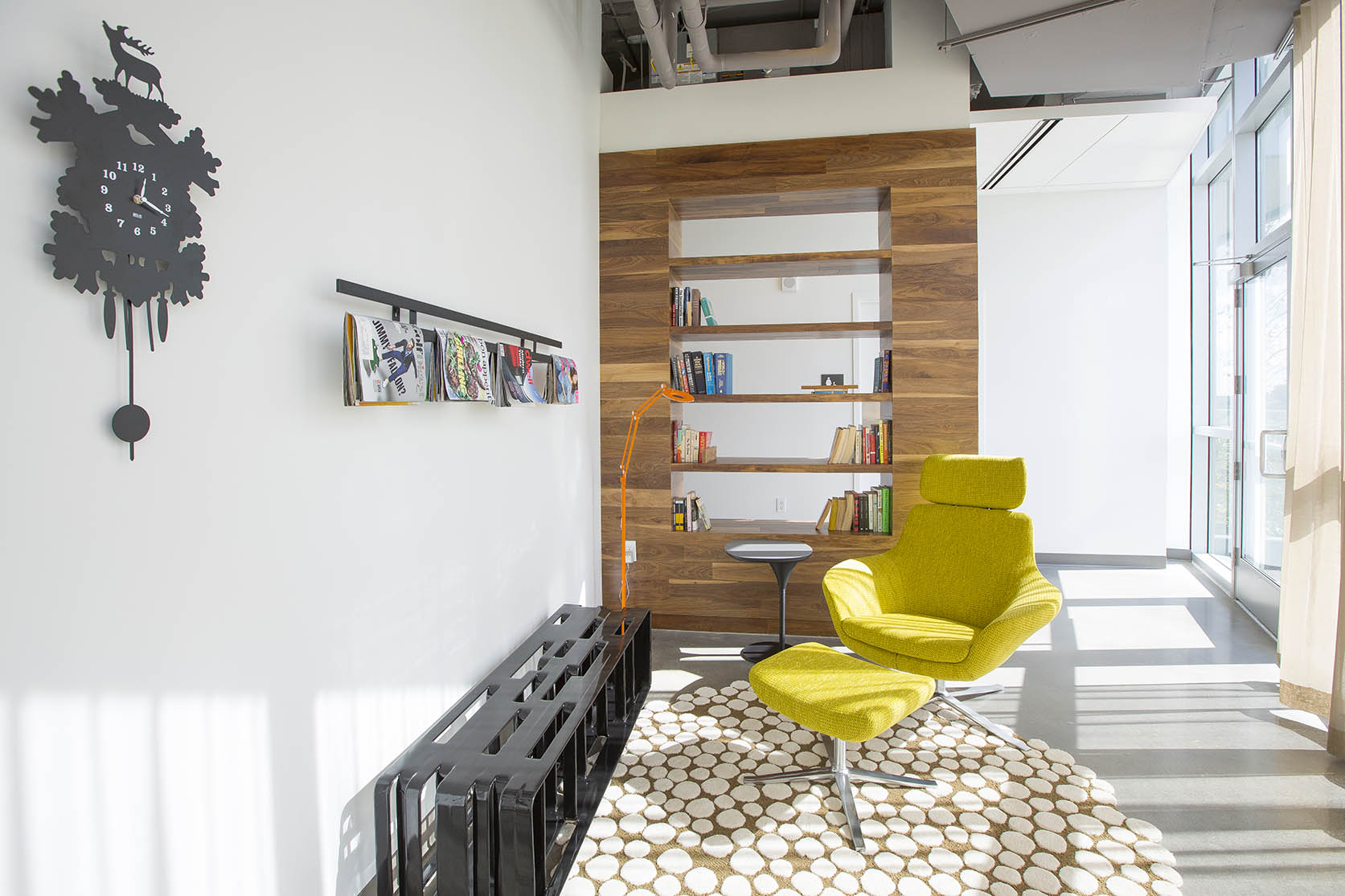 Most reading nooks are smaller and a bit closed off; a tiny cozy space within your home, a safe escape from reality. Creating that same feeling within an open reading nook can be a challenge, but it's not impossible! Make the best of the spacious room – decorate the wall, build in a big bookcase and finish with a reading chair anyone would envy!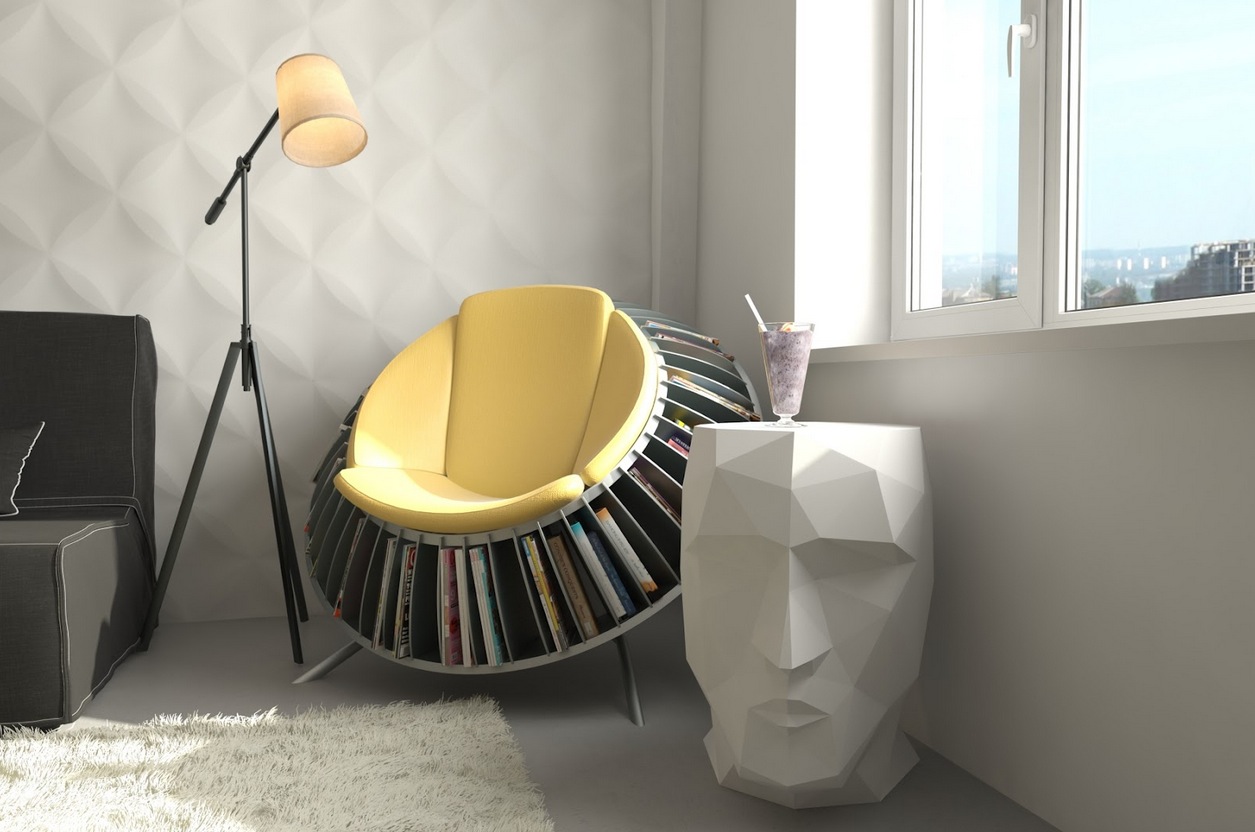 Speaking of incredible reading chairs, this lucrative design will save you so much space and money! Instead of having to buy a chair and a bookcase separately, you can simply get two in one!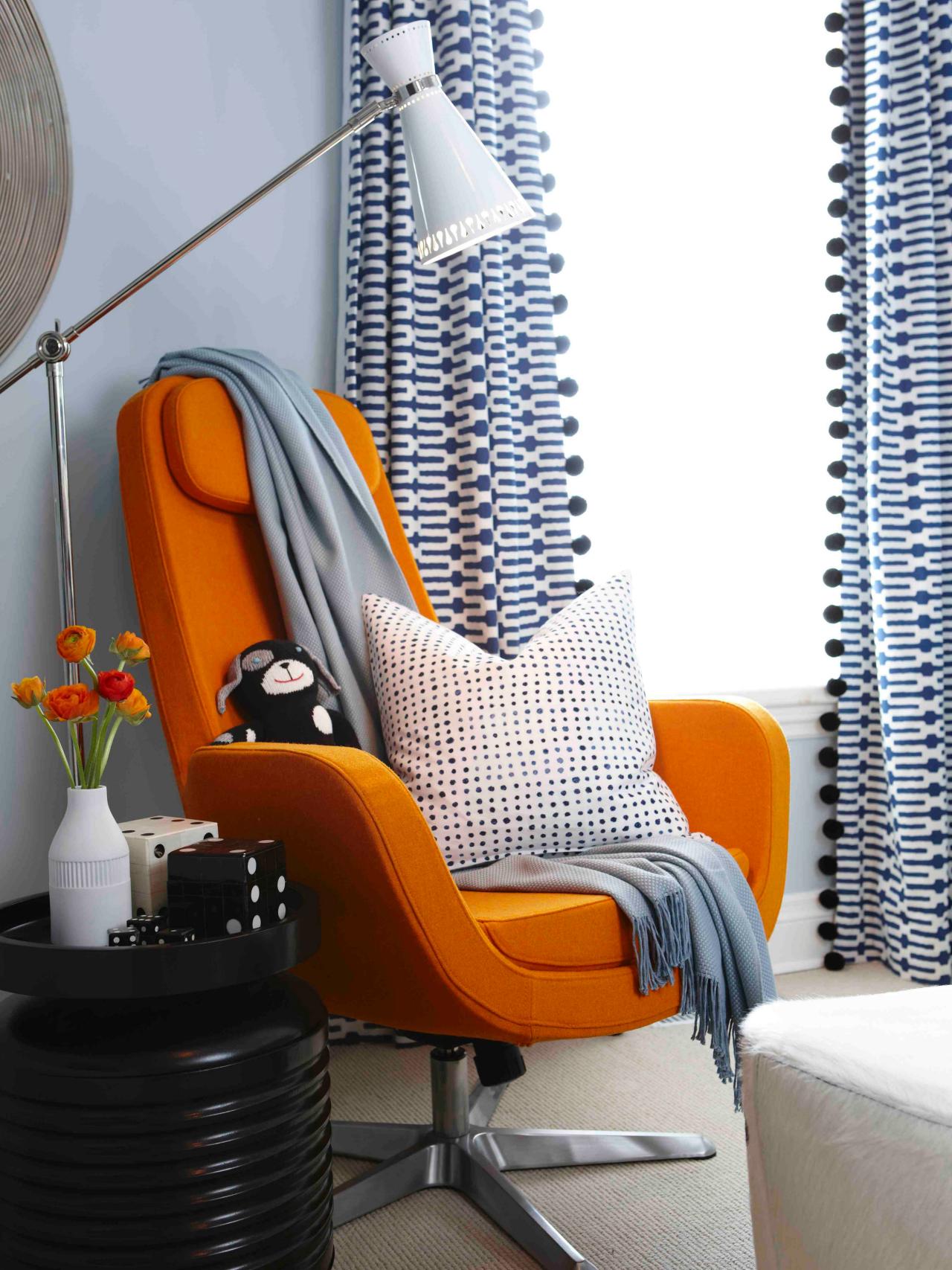 One outstanding element in a modern reading nook is enough to make the whole space feel radiant and dynamic! Usually it all comes down to a colorful reading chair that spices up the minimalist interior! Bonus points if you match it to the flowers on the side table!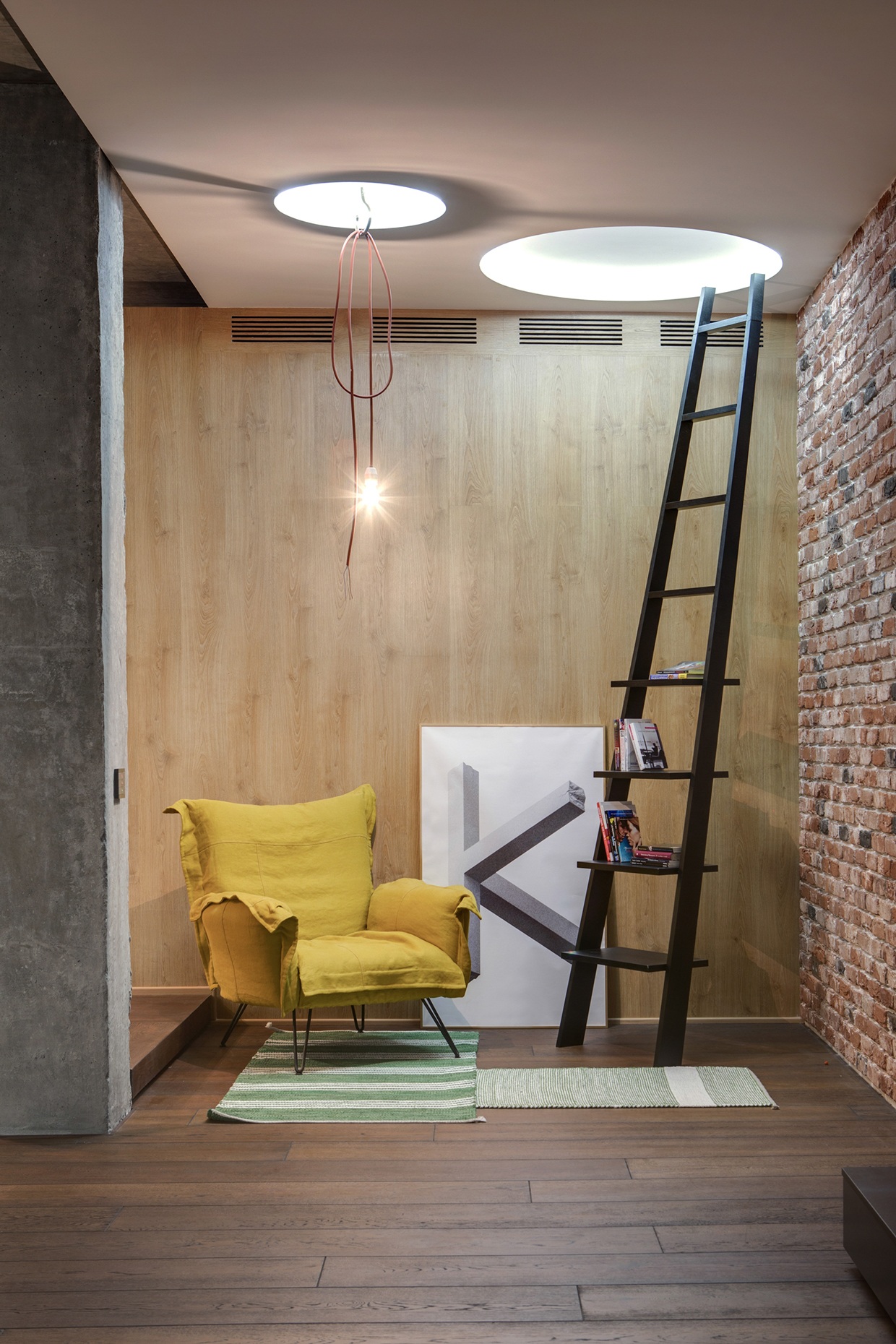 Ladders are the hottest trend in home decor but they've been a regular piece in home libraries for a very long time. It's almost a no-brainer that you can bring this element into your reading nook to add something classic but special!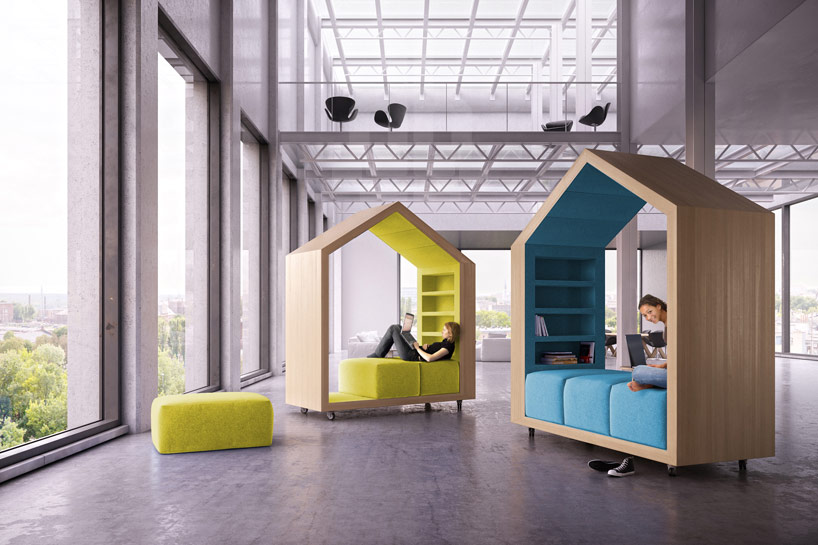 This uniquely designed reading nook has everything you might want from a comfortable reading space: a soft surface to sit on, built-in bookshelves and personal space! This is the dream of any bookworm and due to its simplistic design that doesn't take much space, you can share the experience with other book lovers!
Dynamic Design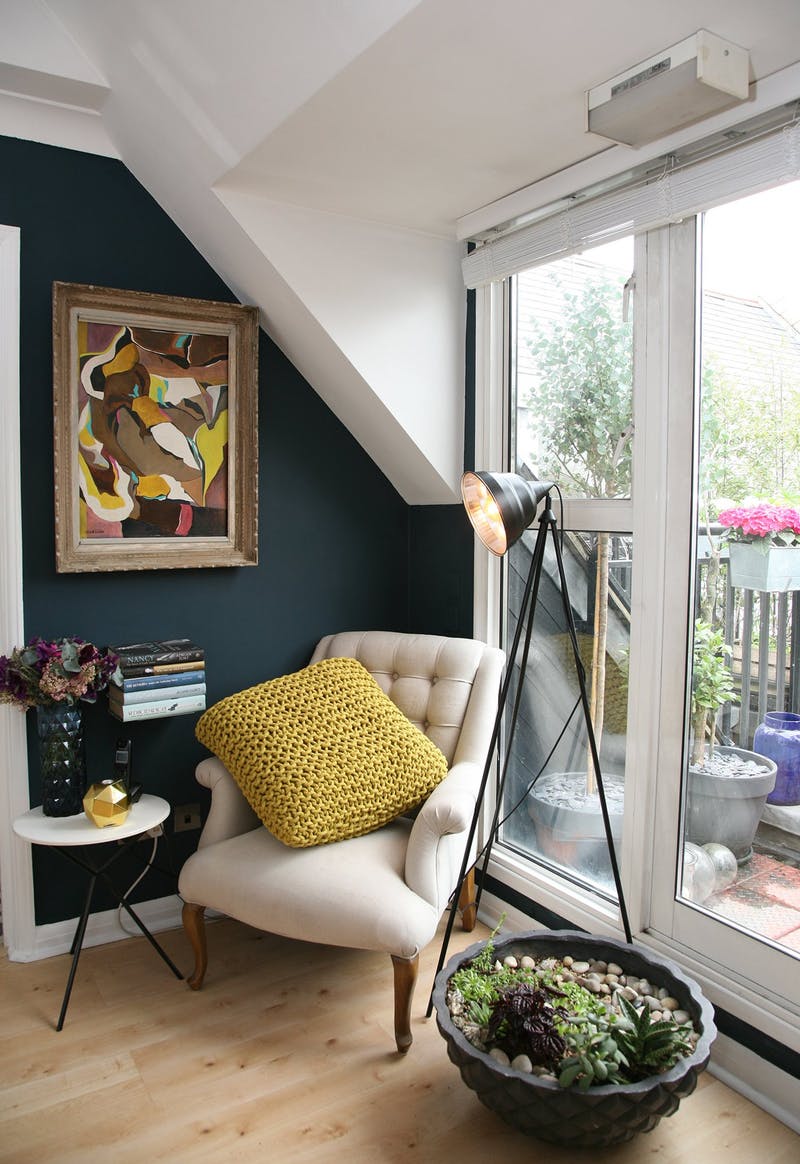 The dark green wall in combination with a soft cream armchair creates a dynamic contrast that makes your reading nook feel fresh and intimate!
RELATED: 15 Whimsical Teepee Reading Nooks for Kids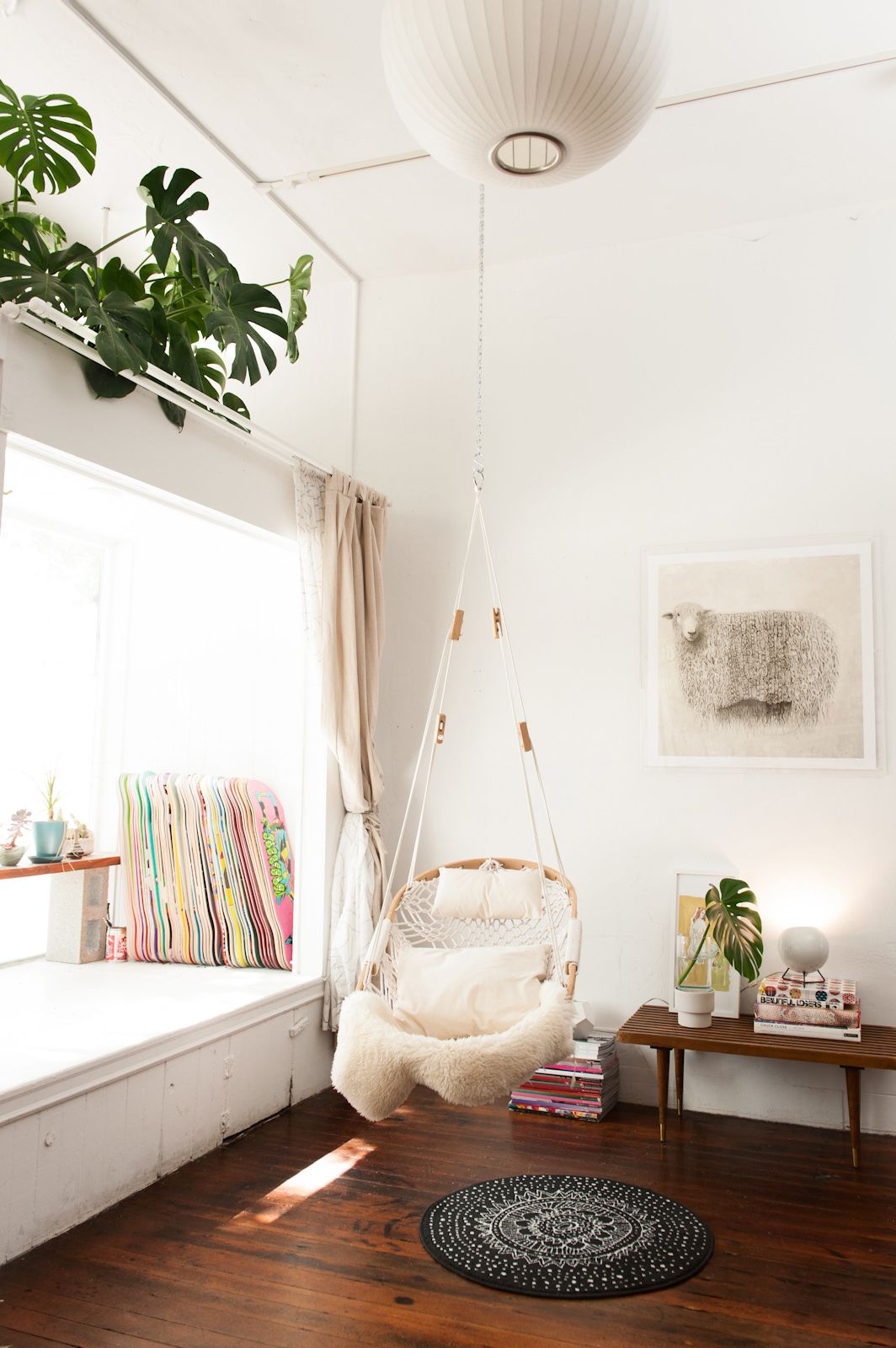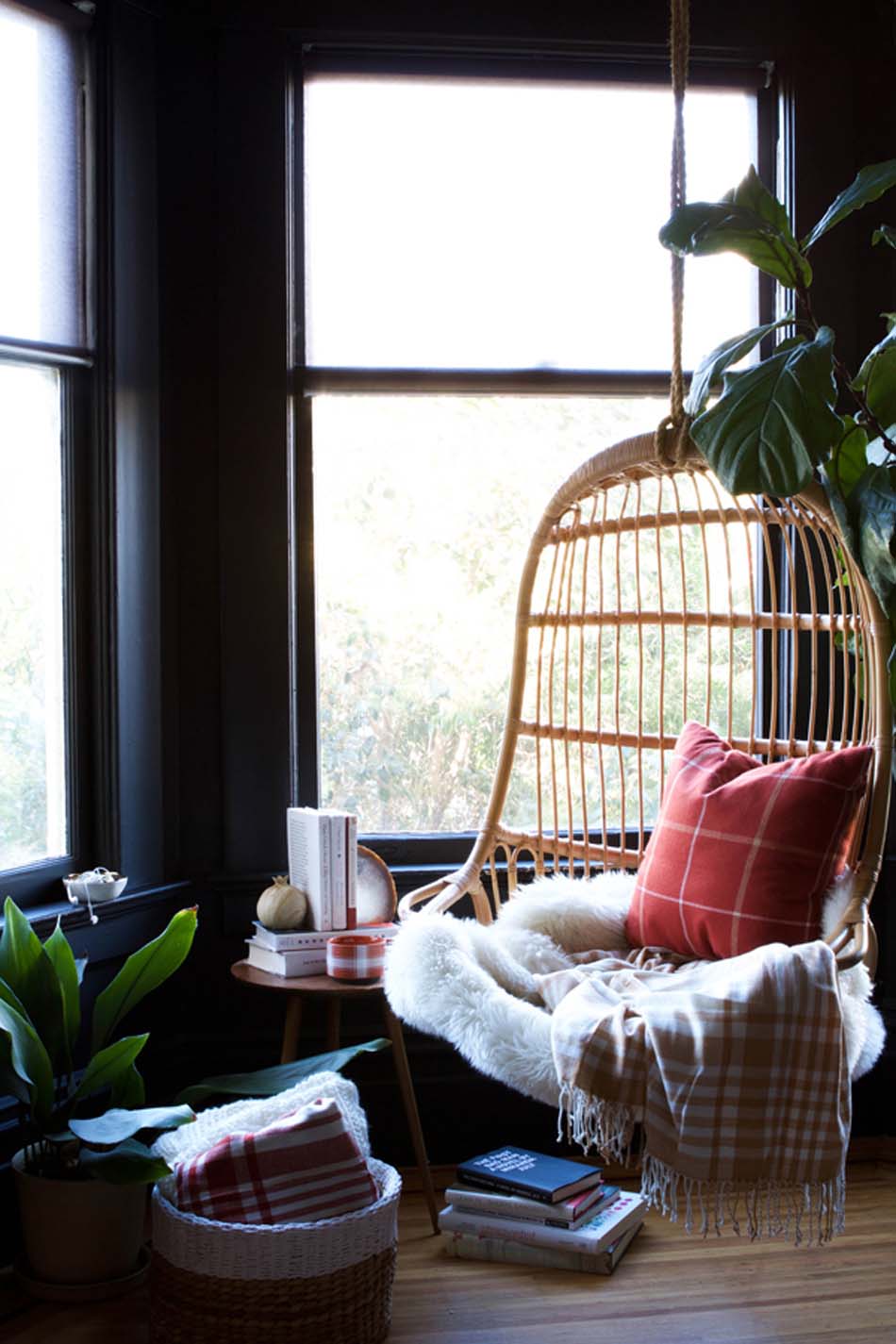 Hanging chairs will definitely bring the modern decor into your home! They will also create a perfect reading nook, as sitting in them feels incredibly cozy due to being lifted off the ground and slowly rocking back and forth! It's such a safe space, like a little cozy shell where the only world existing is the one within a book you're reading!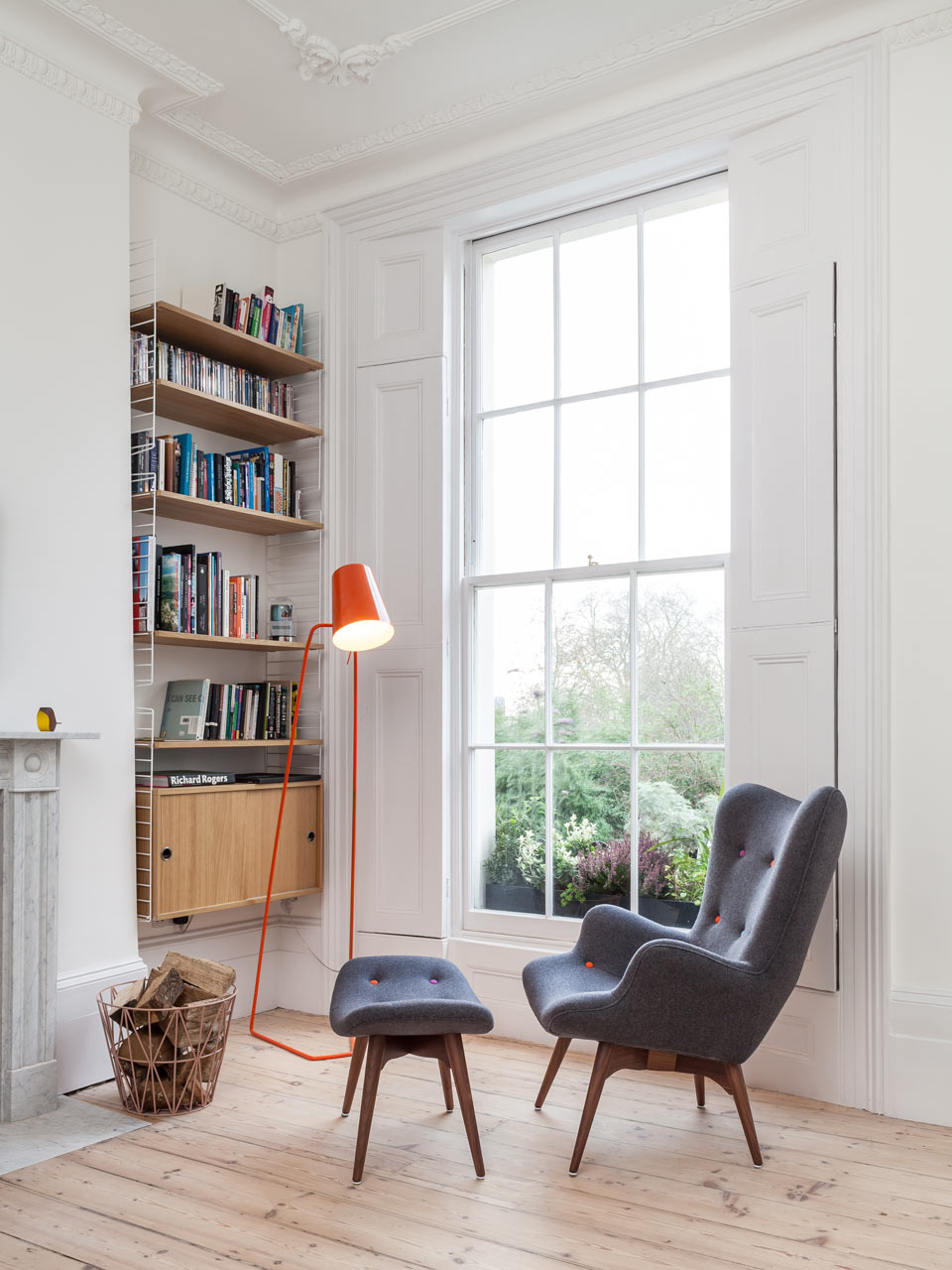 The design of your reading chair plays a very important part in setting the tone for the rest of your nook. Pick one that combines calmness with liveliness, like this gray armchair with orange indents that perfectly match the contemporary lamp.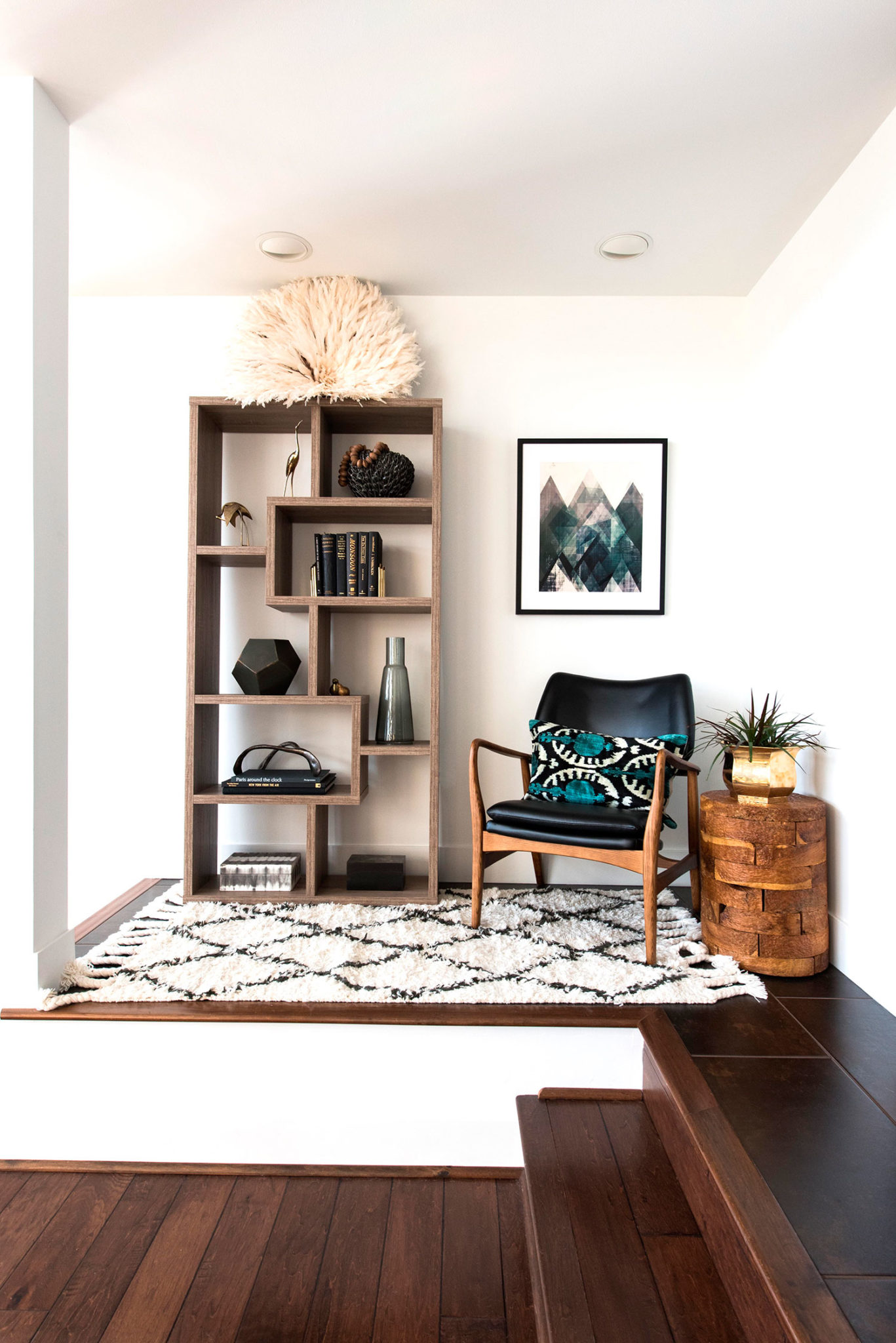 If there is a little raised area in your home, transform it into a reading nook with an elegant, polished look that emphasizes the best of the wooden decor and pairs it with a contemporary bookcase!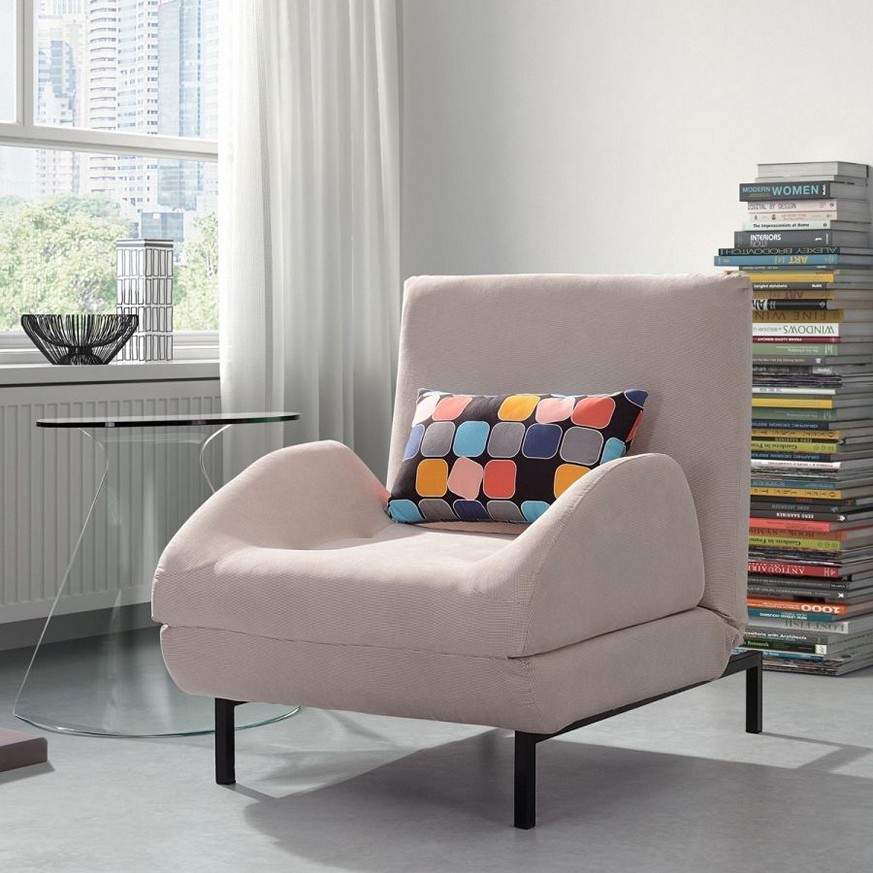 The beauty of reading nooks is that they can be created almost anywhere, as long as you have a comfy armchair, a simple side table and a stack of books to go through!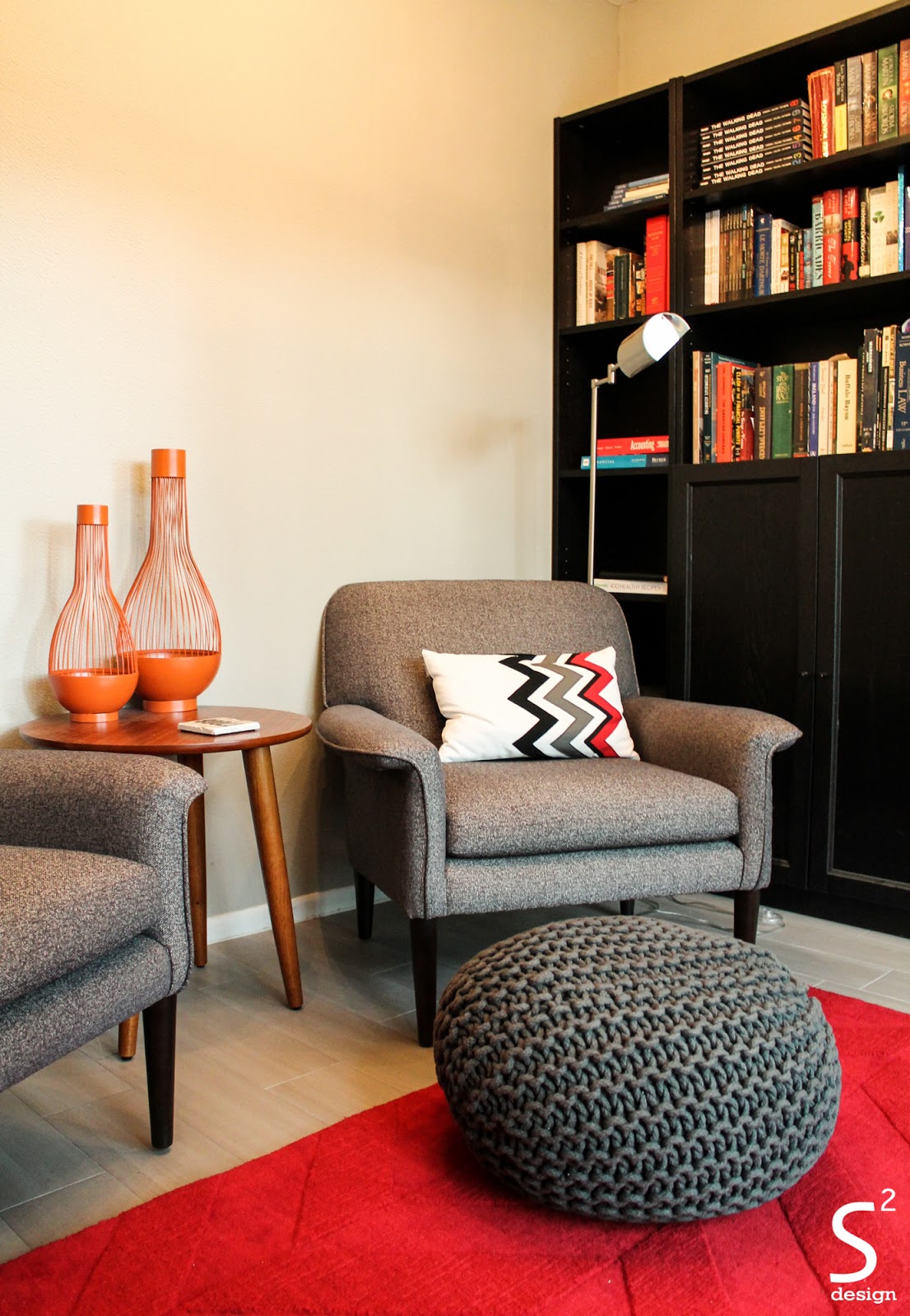 We love spaces that have more than one purpose! If you ever feel like using your reading nook for a social gathering or a quiet tea time with a friend, all you have to do is add another chair or two and you're all set!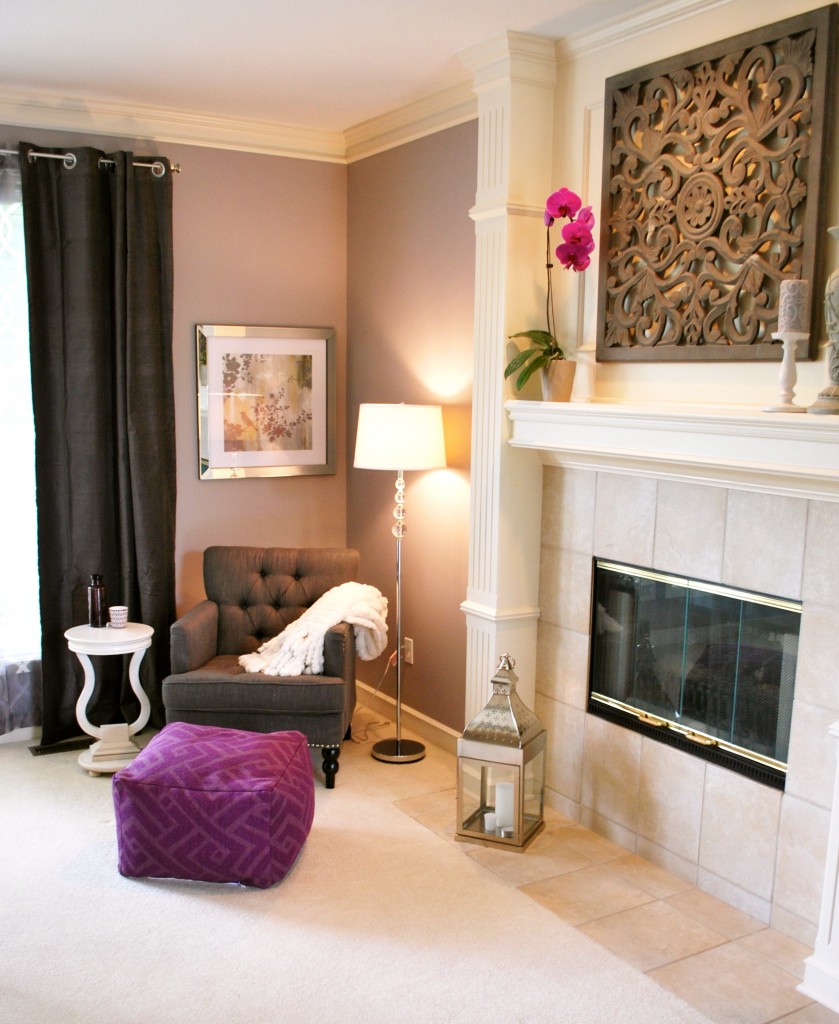 In a spacious room, set up your reading nook in the corner, in order to channel that closed off cozy feeling you would get in a smaller space!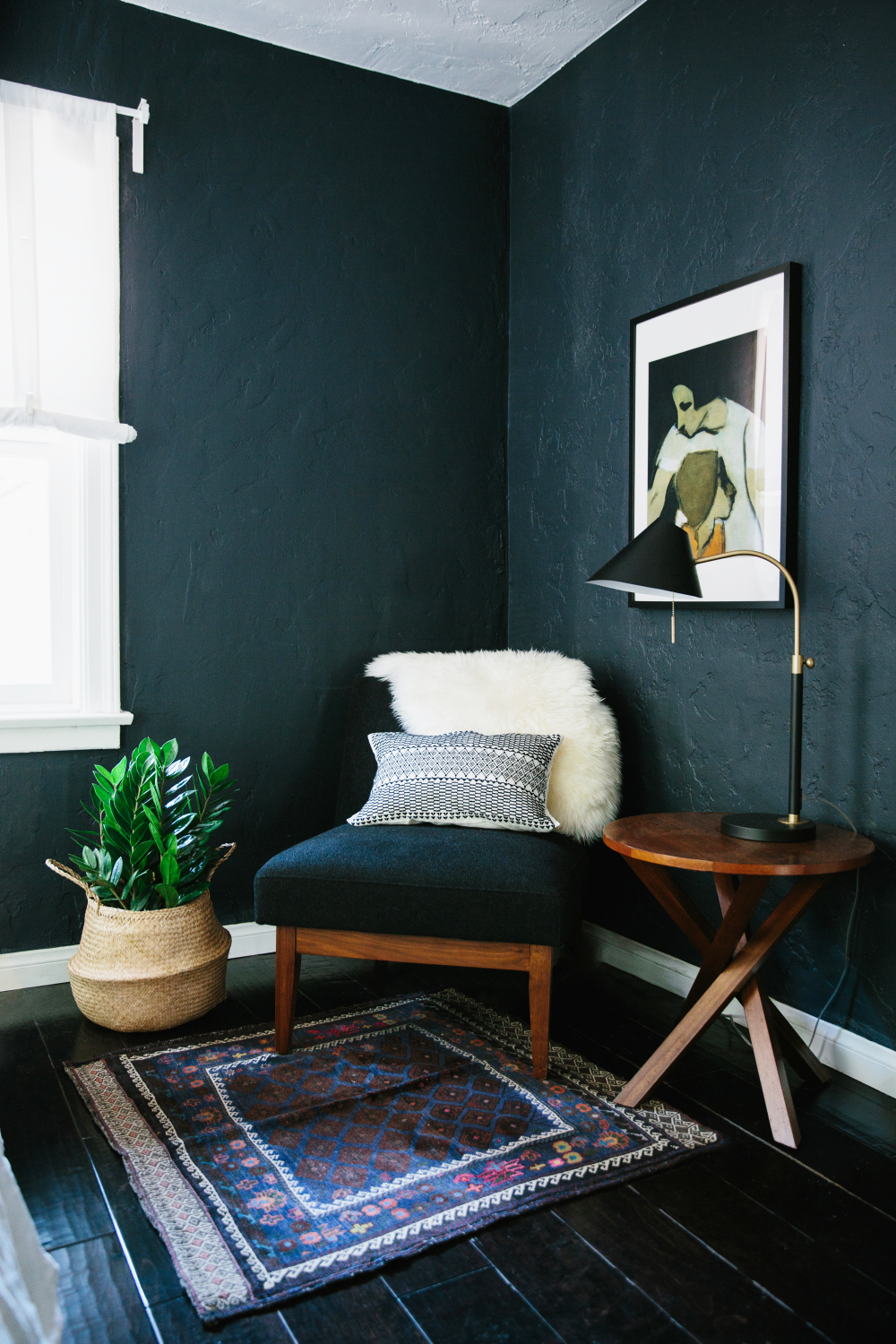 Do you love dark and melancholic spaces? Set up a dim and moody reading nook that will cater to your needs of spending your downtime in a cold, misty room!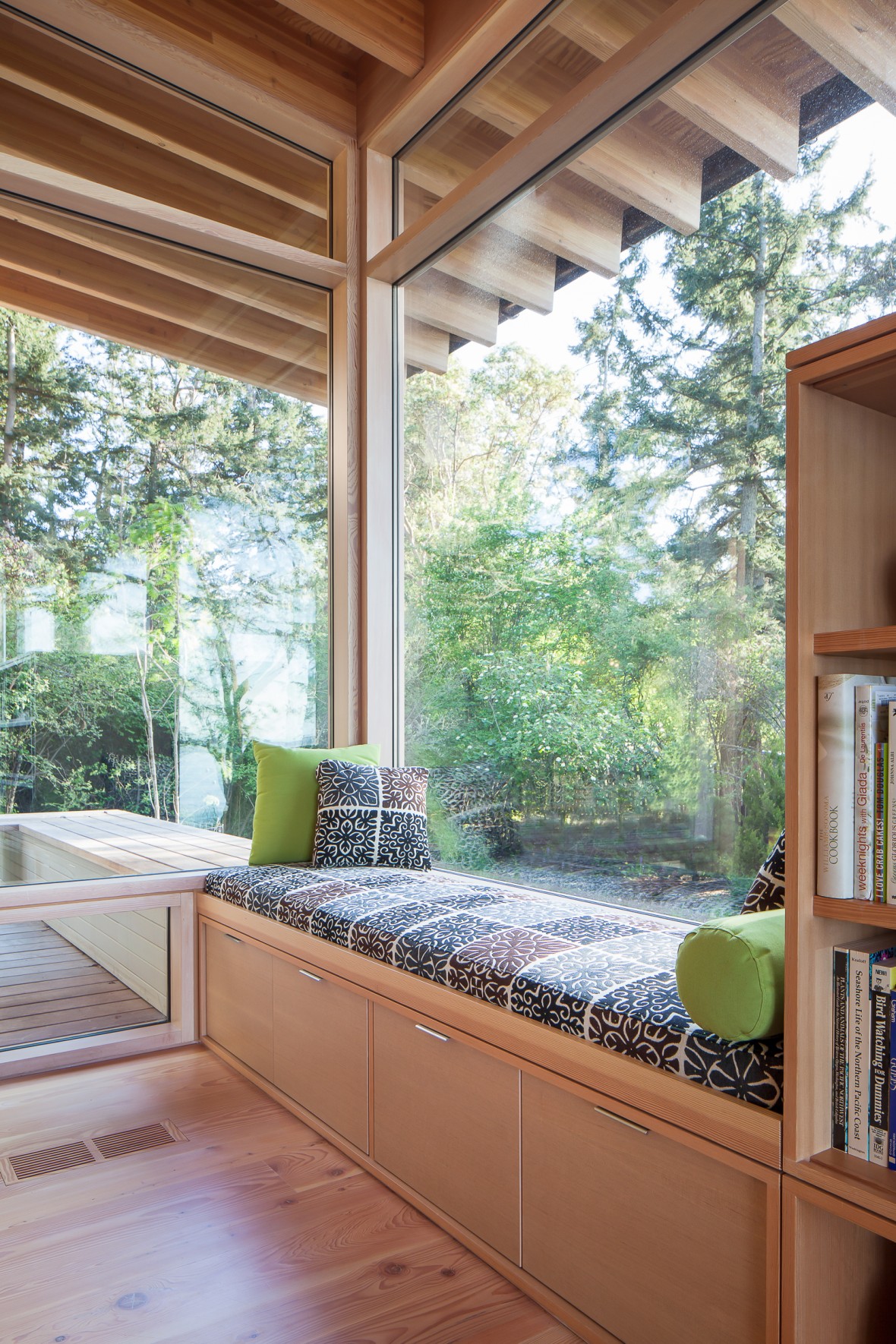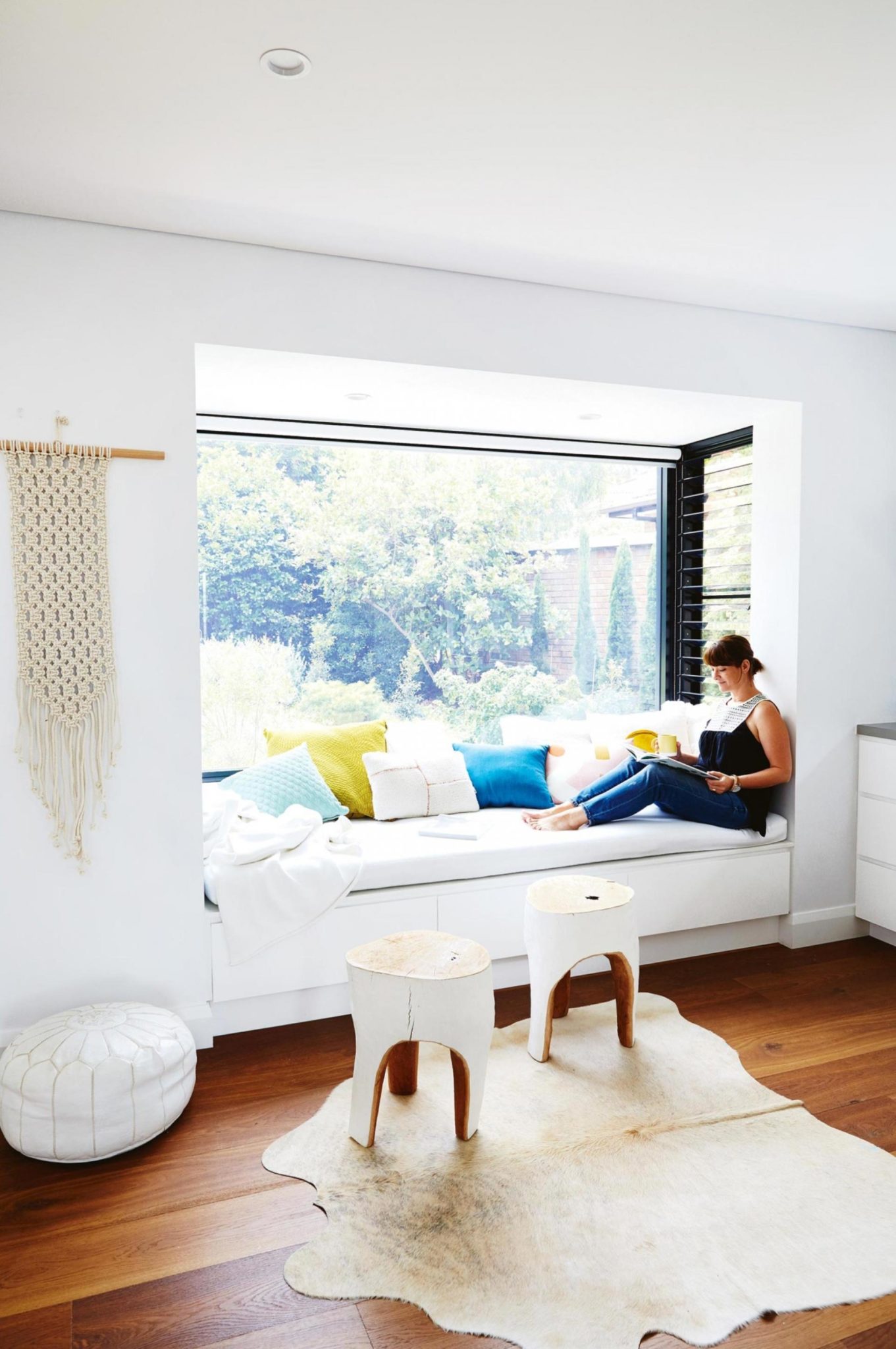 As we've mentioned before, window seats can be the perfect spot for a reading nook! The bigger the window, the brighter the nook! Enjoy reading your favorite books in a sunlit comfortable space that doesn't only take care of your literary needs, but also your Vitamin D intake! Sunlight for the win, whether your nook is glowing in white or prides itself with natural wooden interior.