Pinewood is often associated with uninspired, run-of-the-mill furniture and interiors. Yet this versatile timber has many modern applications. Long-lasting and sustainable, there is a certain honest and homey quality about pinewood; still, it offers so much more. The interiors featured below reflect a clean, contemporary expression of pinewood's use in residential spaces. Aesthetic and striking, they showcase its capacity for good design.
Wayne Street Row House, Jersey City
Using pinewood in this smart residential project, Jersey City-based Jeff Jordan Architects created a well-ordered, bright and spacious interior. The pinewood's visual impact is both soothing and serene. As a result, the project offers a clear-cut example of pine's efficacy in creating clean, modern and aesthetic spaces.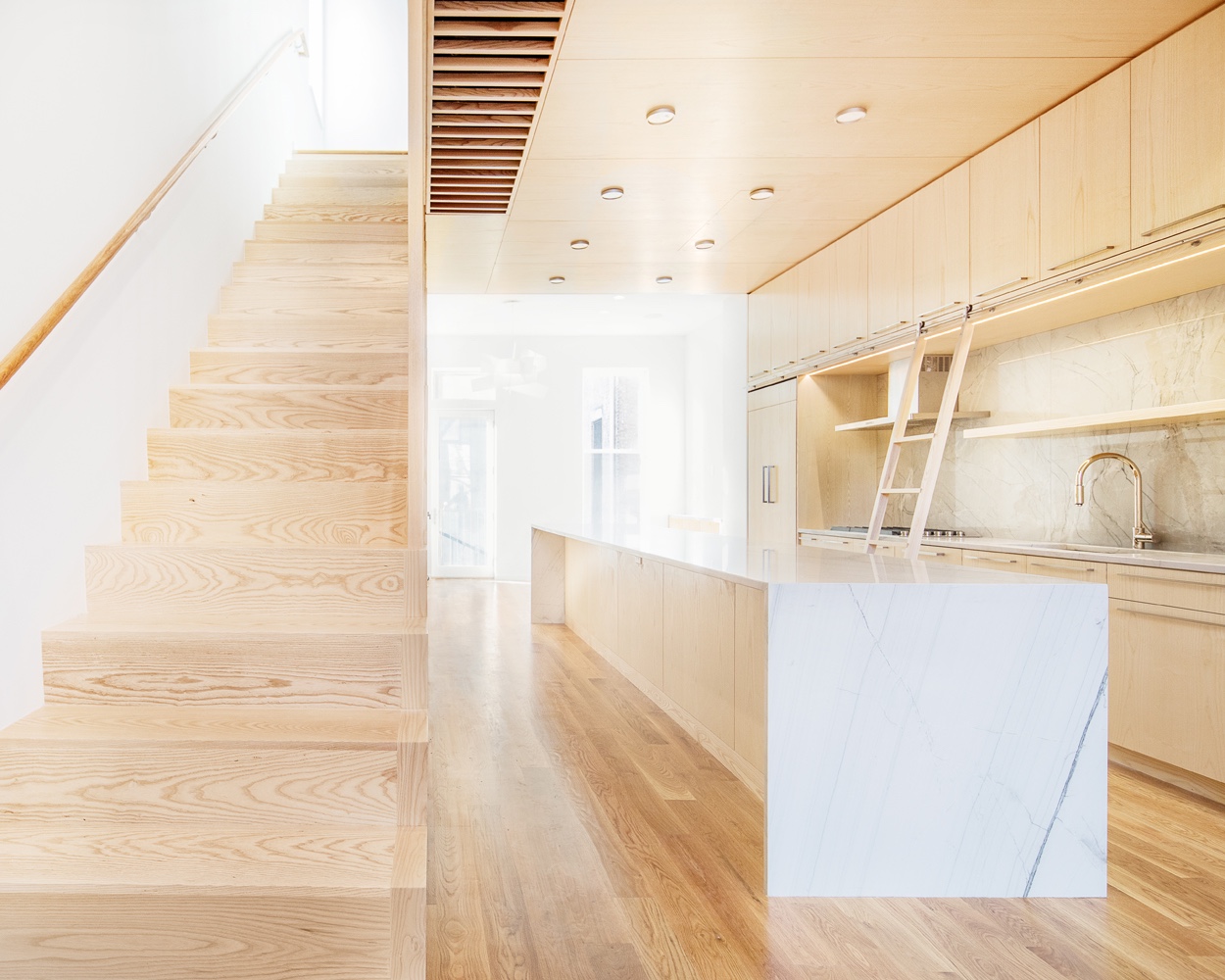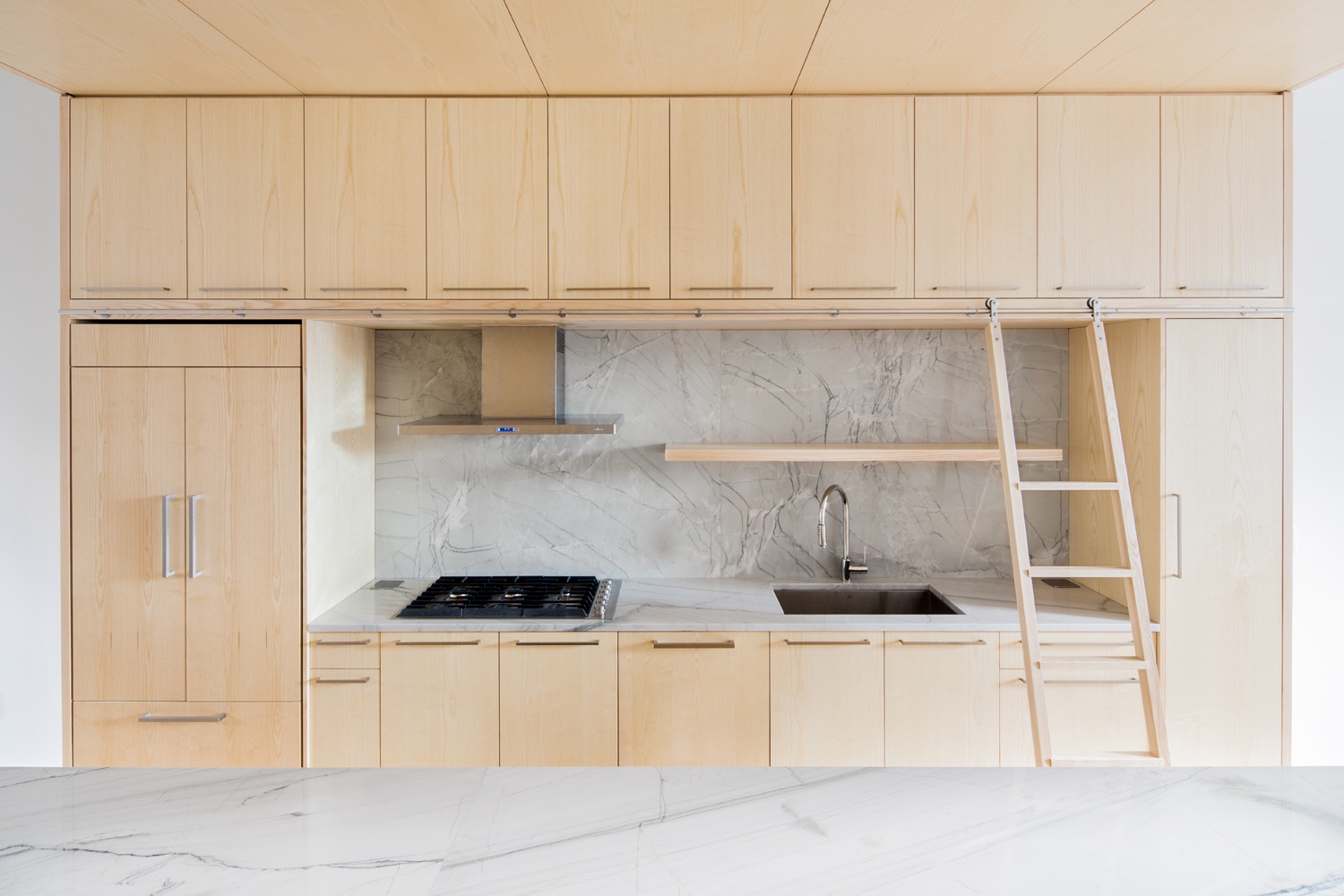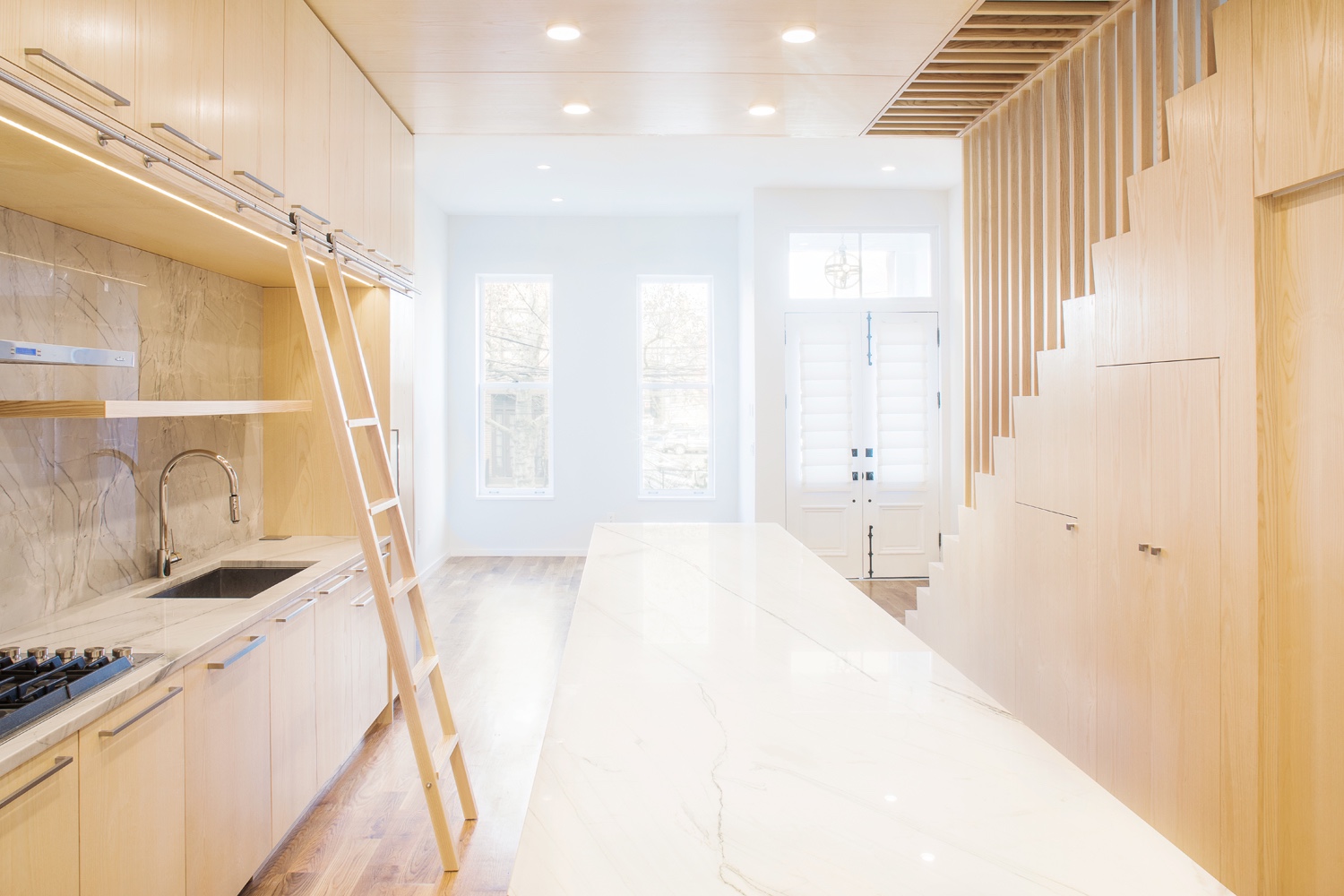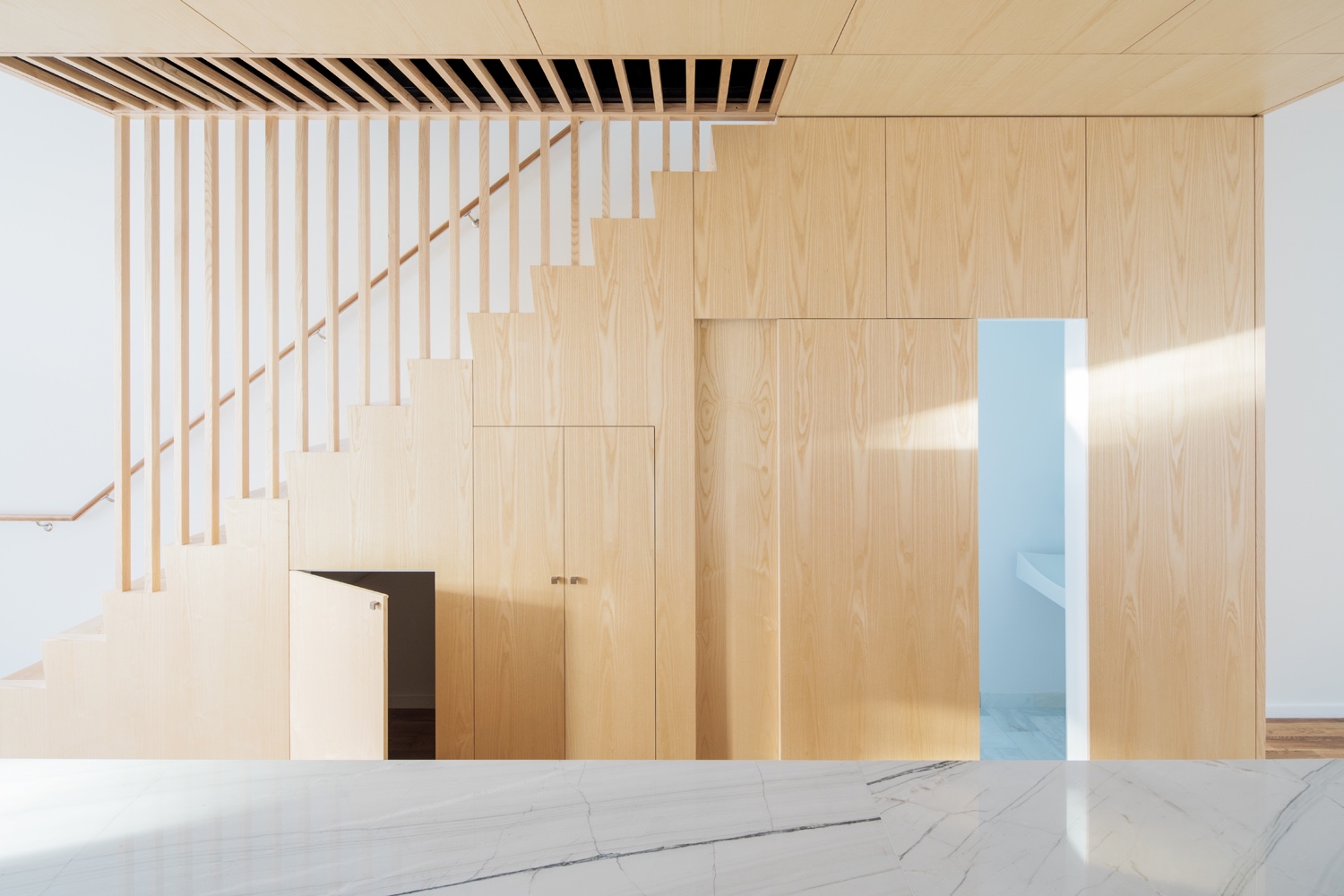 Photography by Gregory Maka, courtesy of Jeff Jordan Architects.
Alves da Veiga, Porto
Designed by Pedro Ferreira Architecture Studio, the gleaming interior of this 19th century house is augmented by the use of untreated pinewood. The result is wholly fresh, warm and inviting.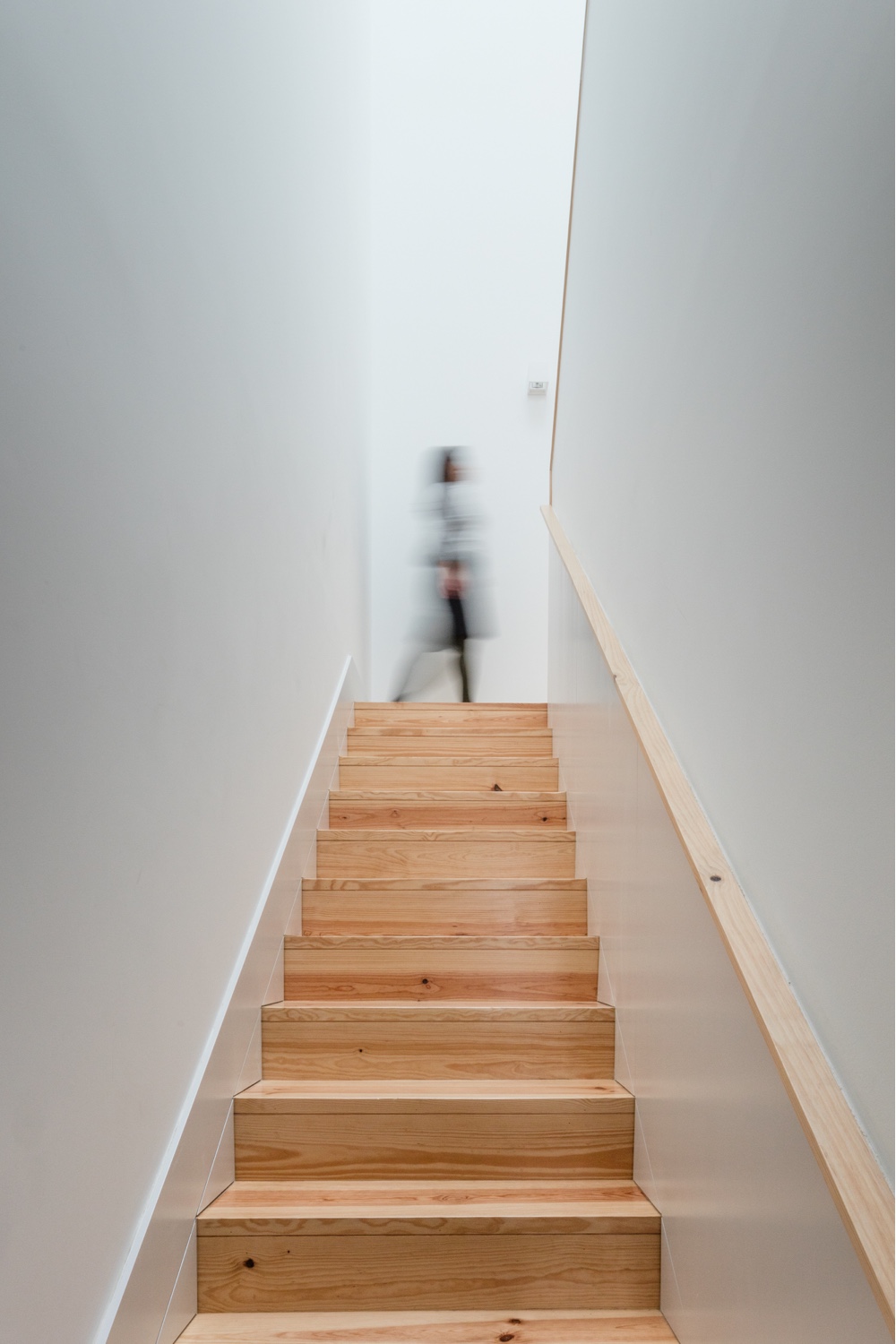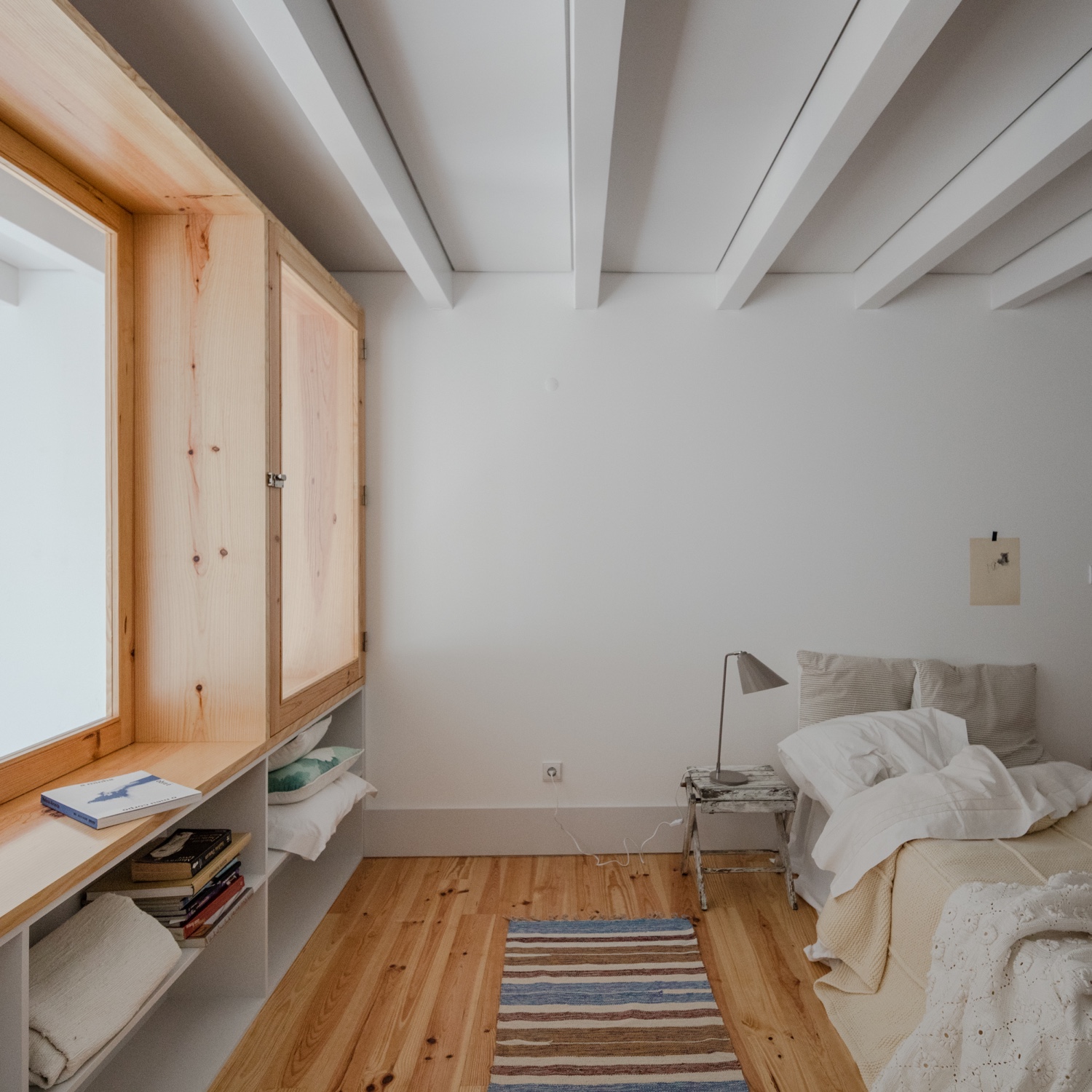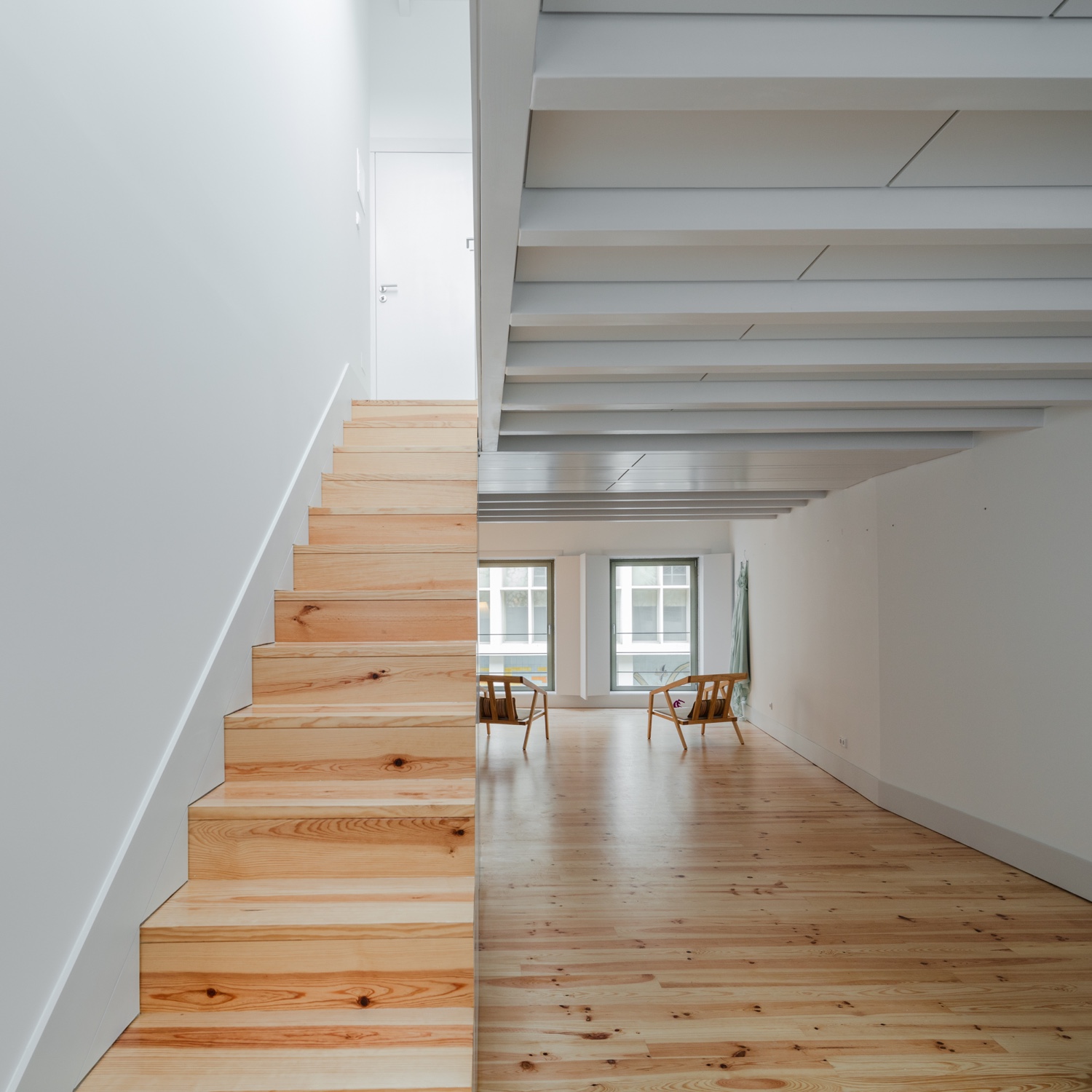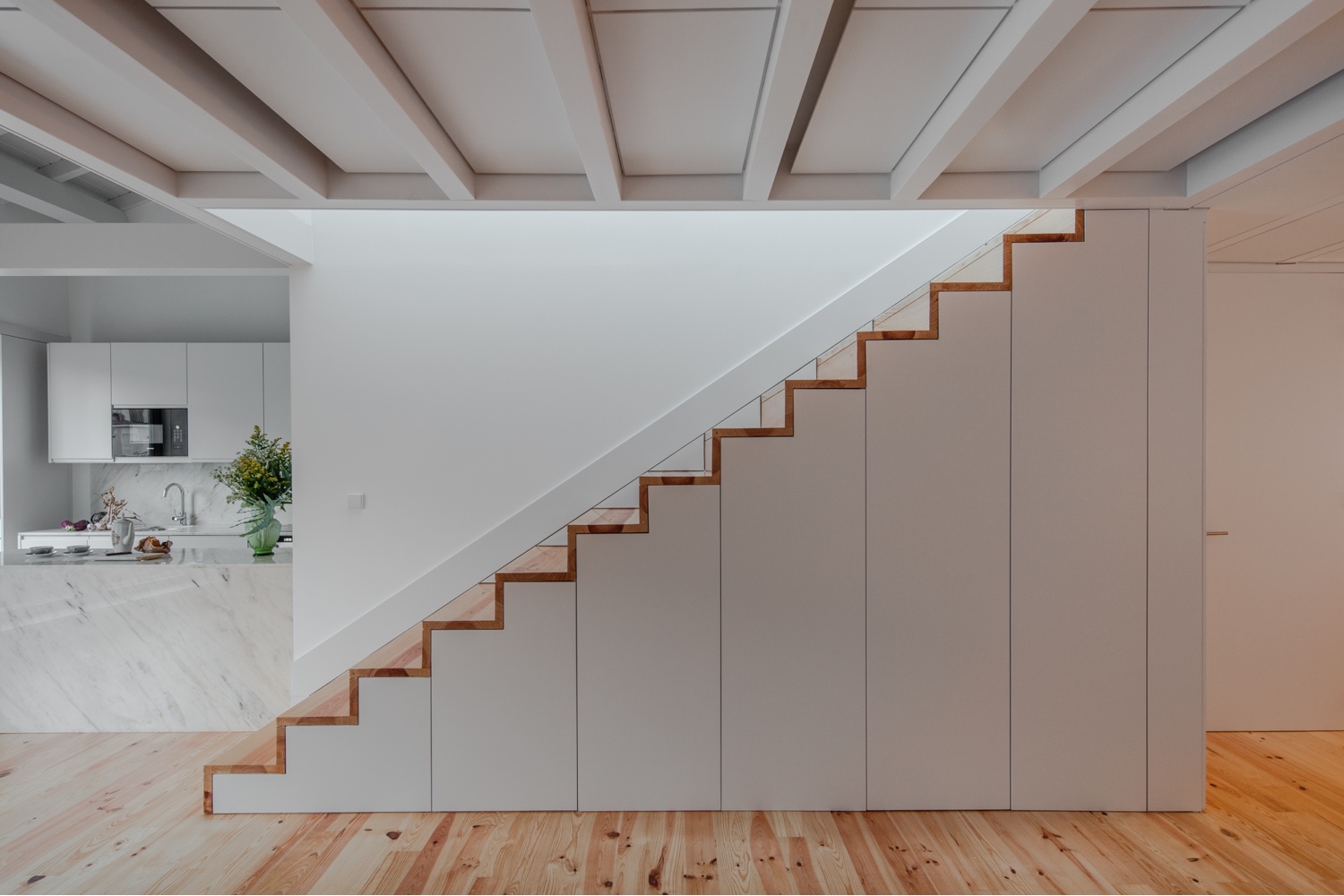 Photography by João Morgado, courtesy of Pedro Ferreira Architecture Studio.
Cabin Ustaoset, Norway
Oslo-based architect Jon Danielsen Aarhus designed this cabin in rural Norway. Cabin Ustaoset's interior walls, floors and ceilings are clad in pinewood. While the stark impact of the pinewood is quite striking, it nevertheless emphasises a homey, sheltered feel. One can imagine curling up inside during one of Norway's harsh winters.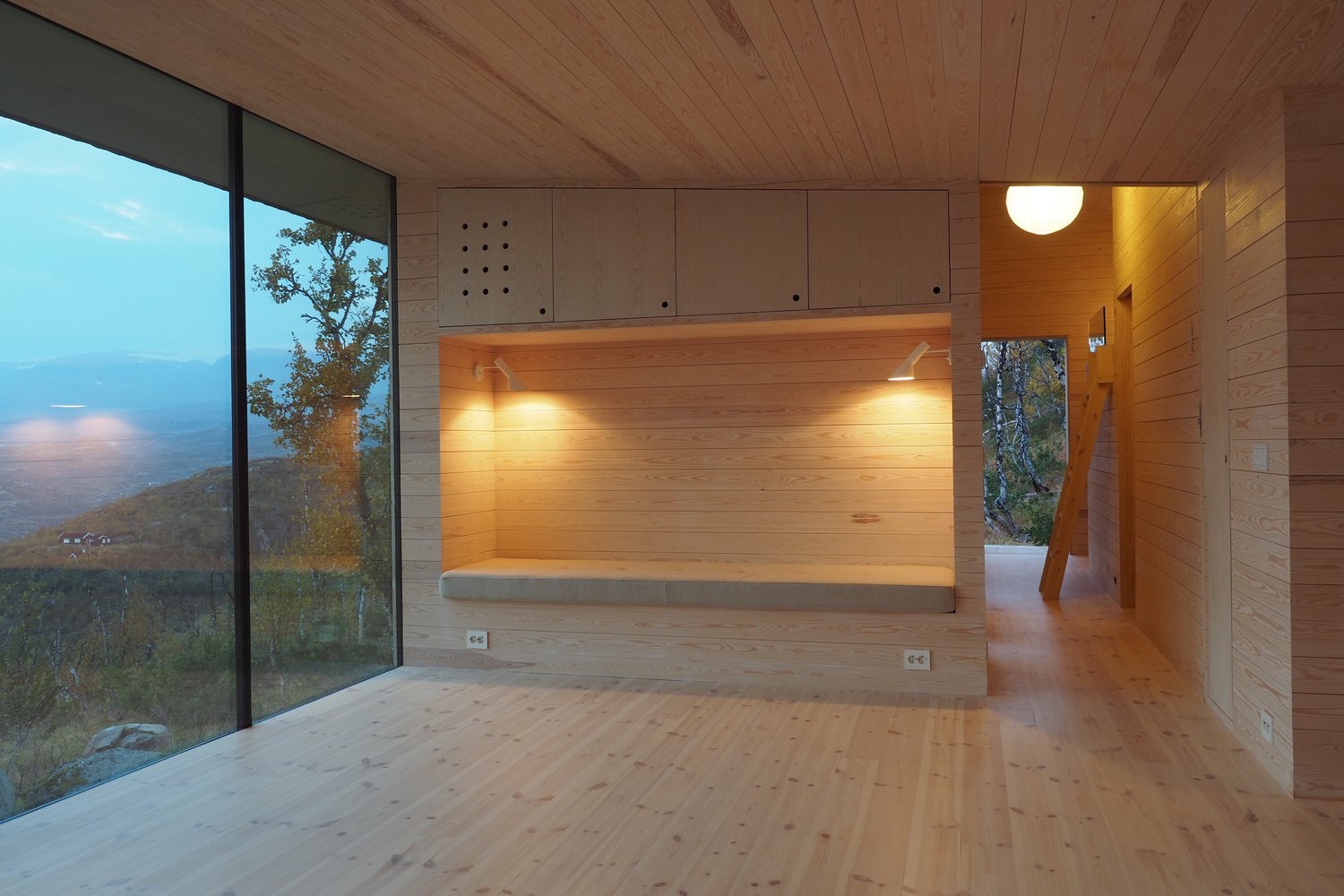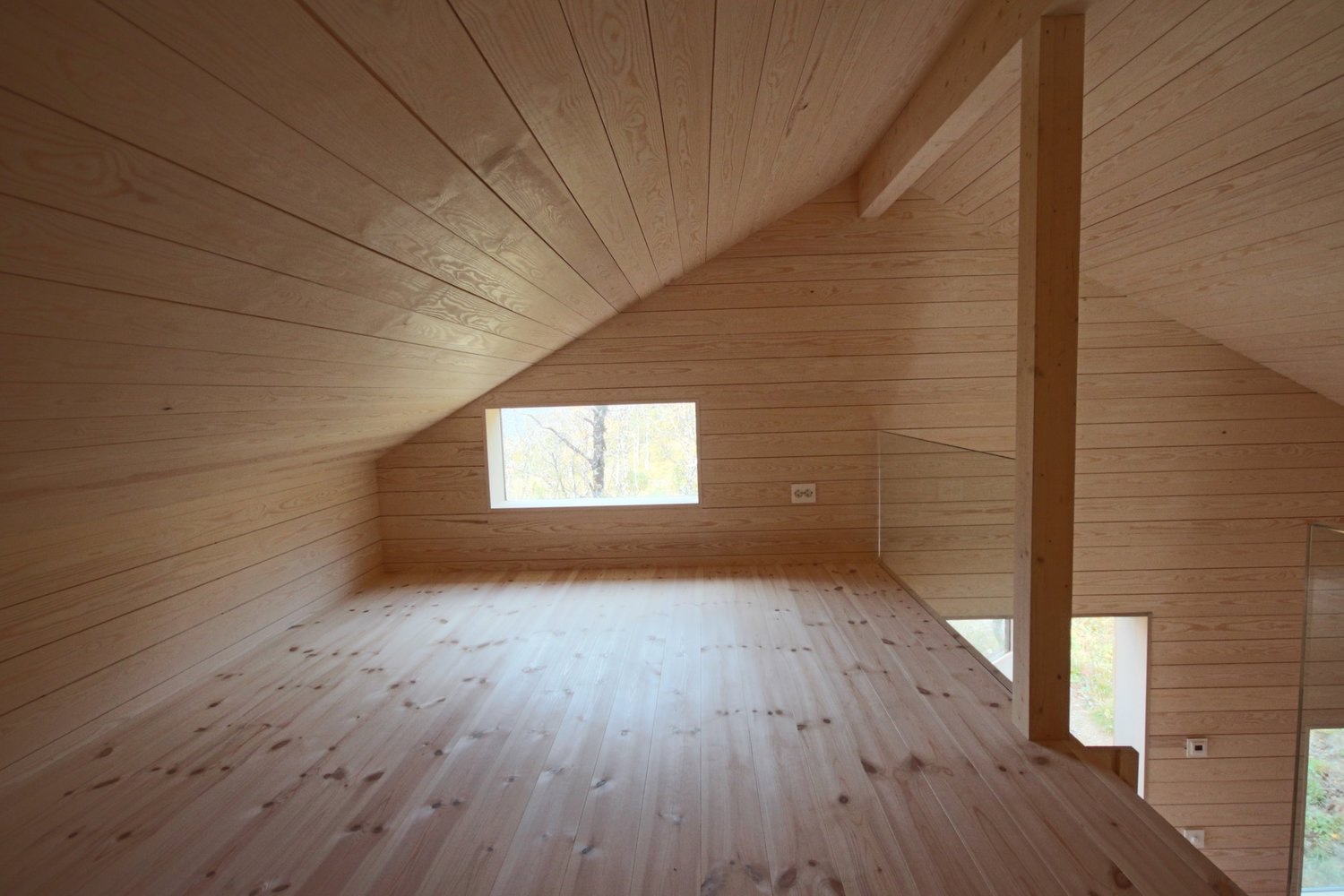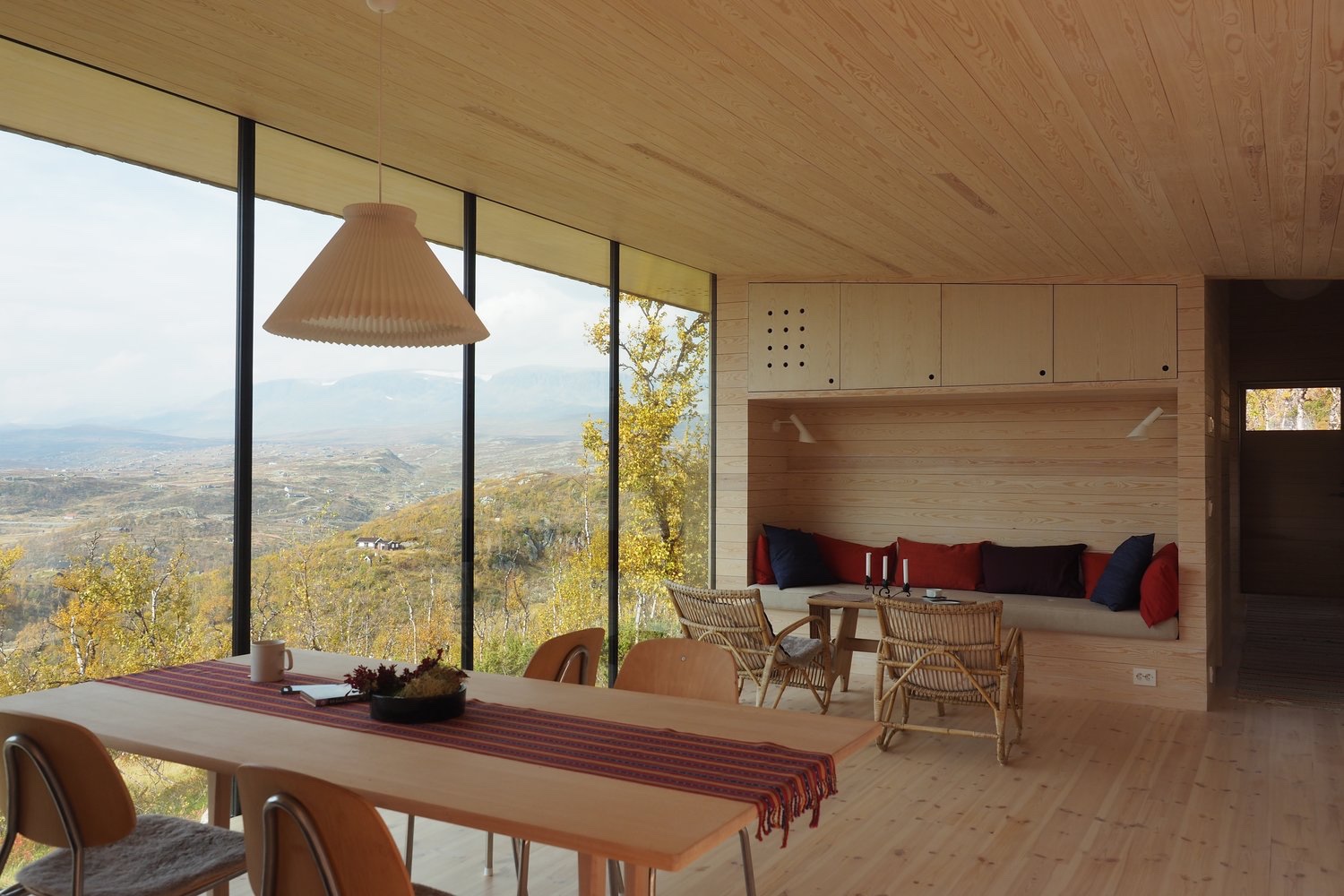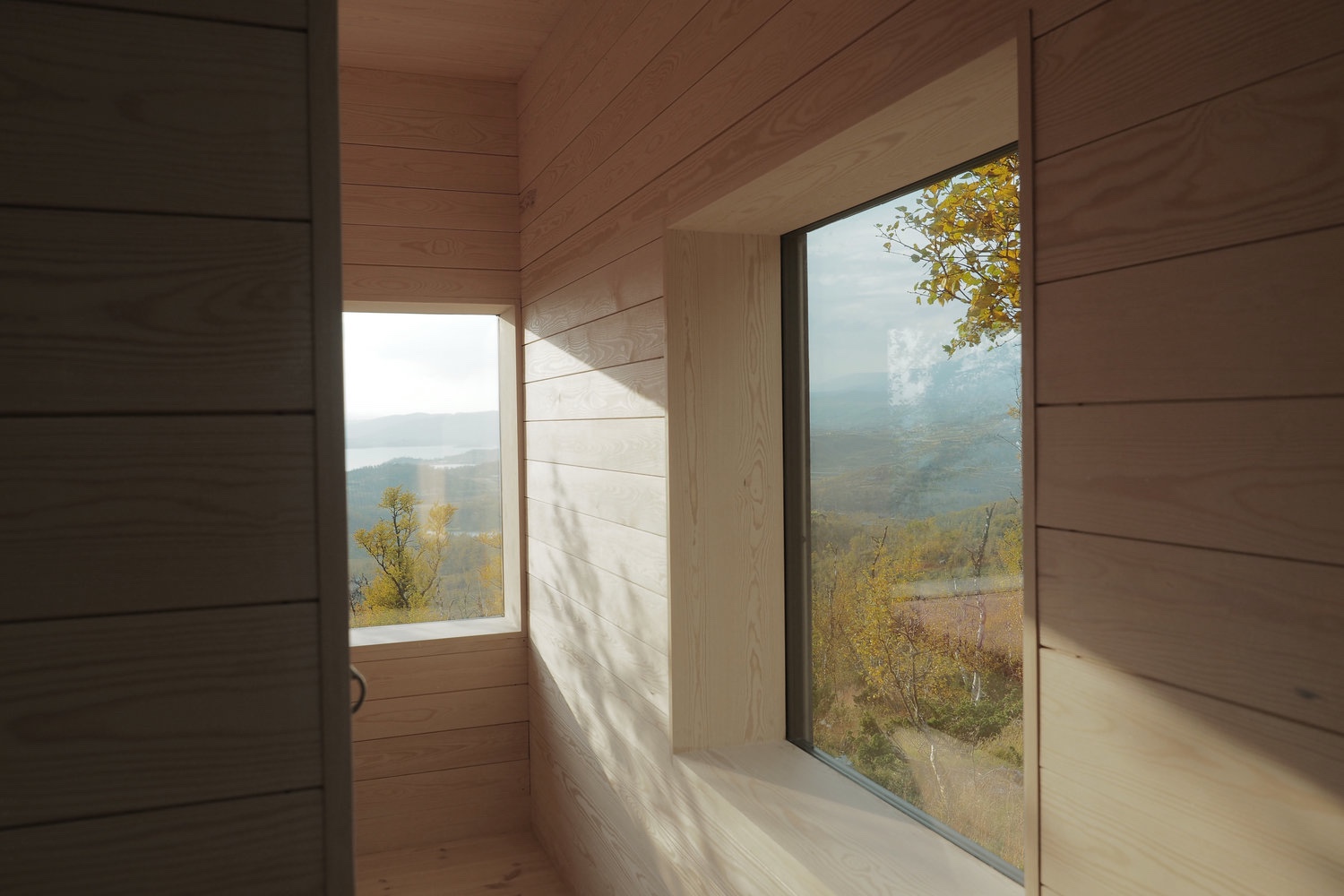 Photography by Knut Bry, courtesy of Jon Danielsen Aarhus.
Five-storey townhouse, Amsterdam
When creating the interior for this five-storey townhouse, architectural studio MAATworks referenced the quintessential wooden homes found across Scandinavia. Pinewood-covered walls and ceilings lend to the home's smart, modern Scandinavian charm. The result is a bright, open and welcoming abode.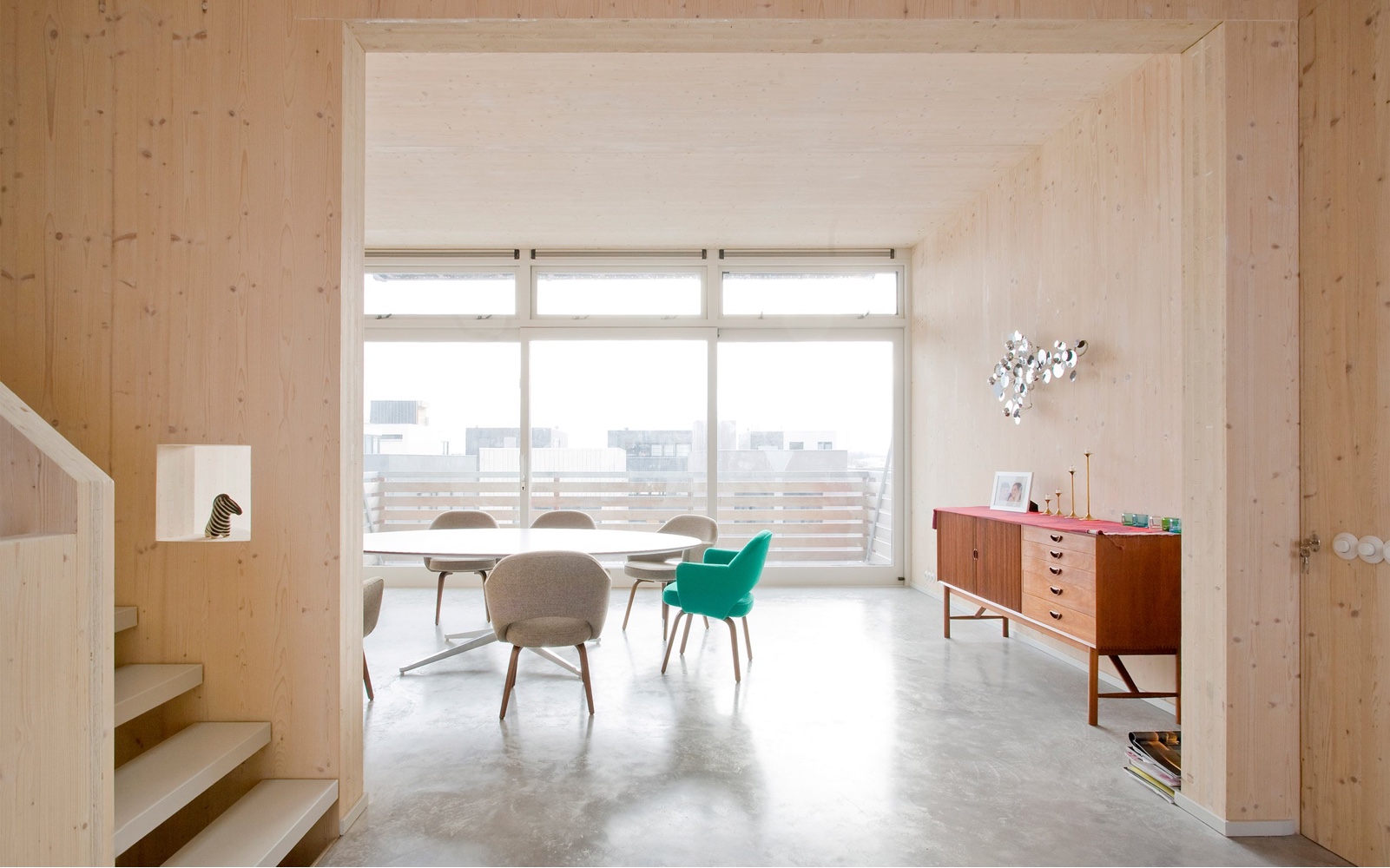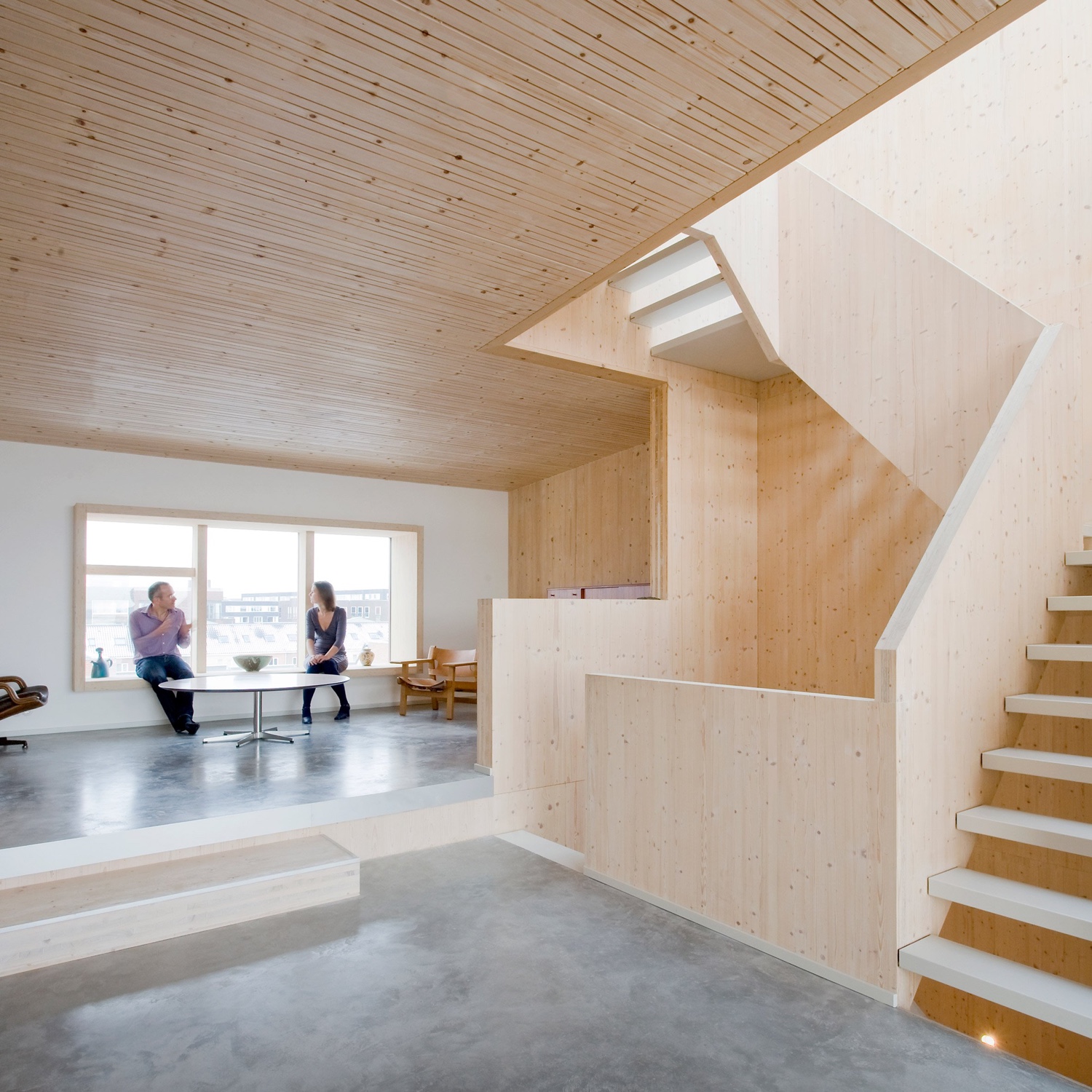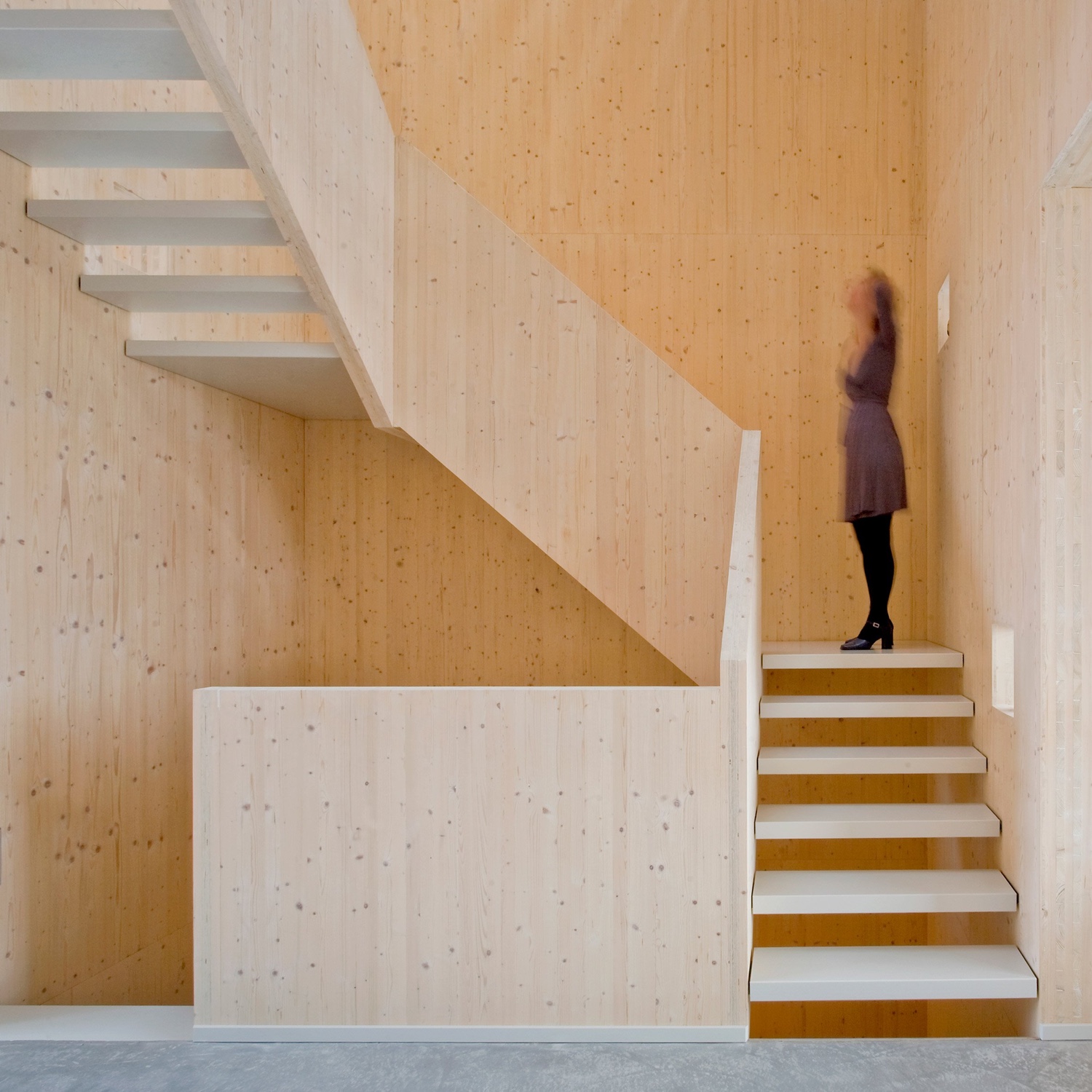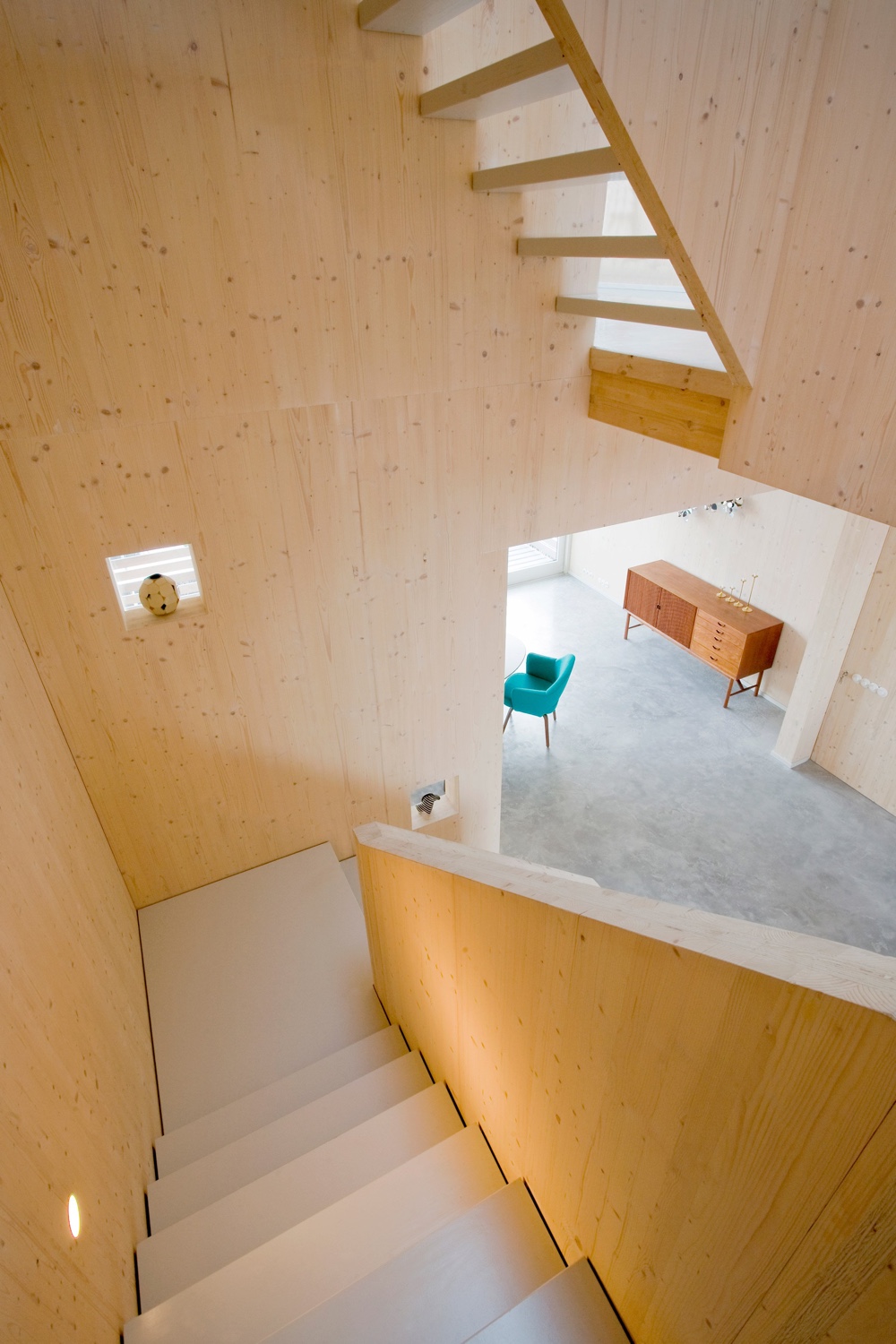 Photography by Marcel van der Burg via Dezeen.
House in Morrillos, Chile
Designed by architect Cristián Izquierdo, this remarkable House in Morrillos, Chile, is made entirely in pinewood. In a seasonal cabin constructed to accommodate up to three couples, the exposed, expansive pinewood offers a clean, verging on sterile, environment. And yet the result is both inviting and engaging.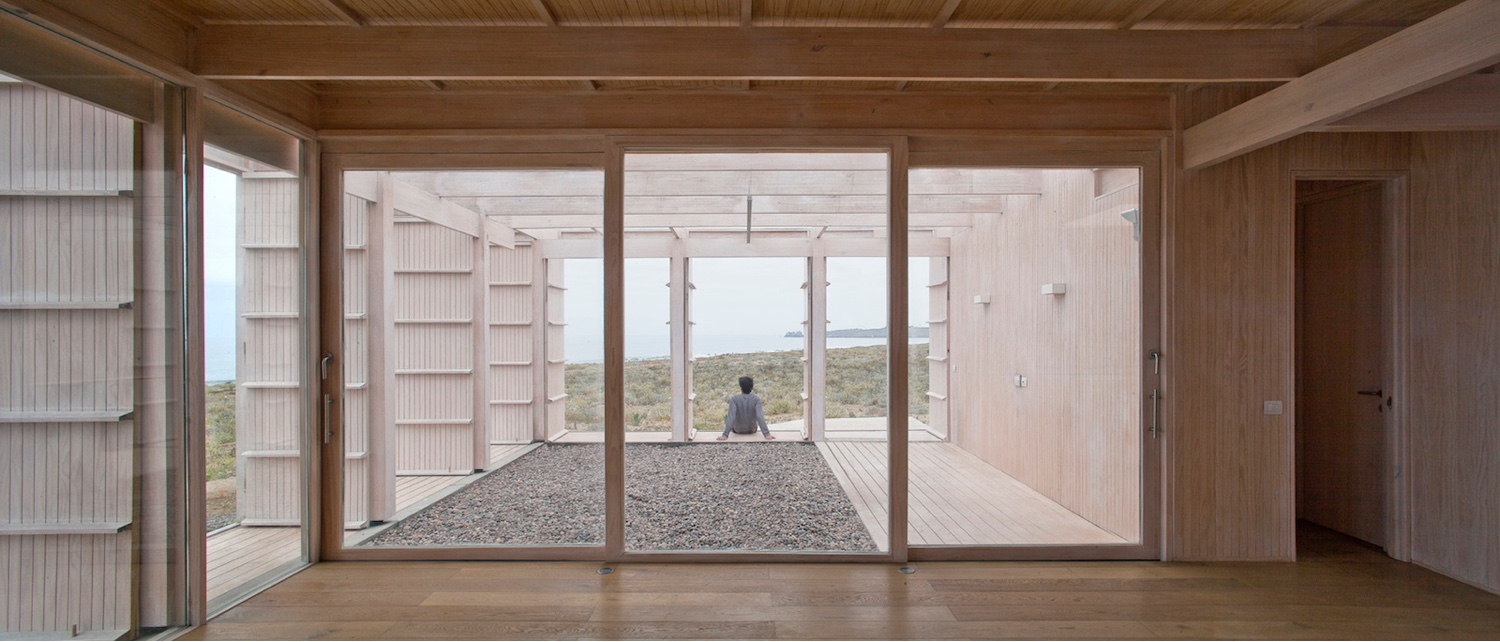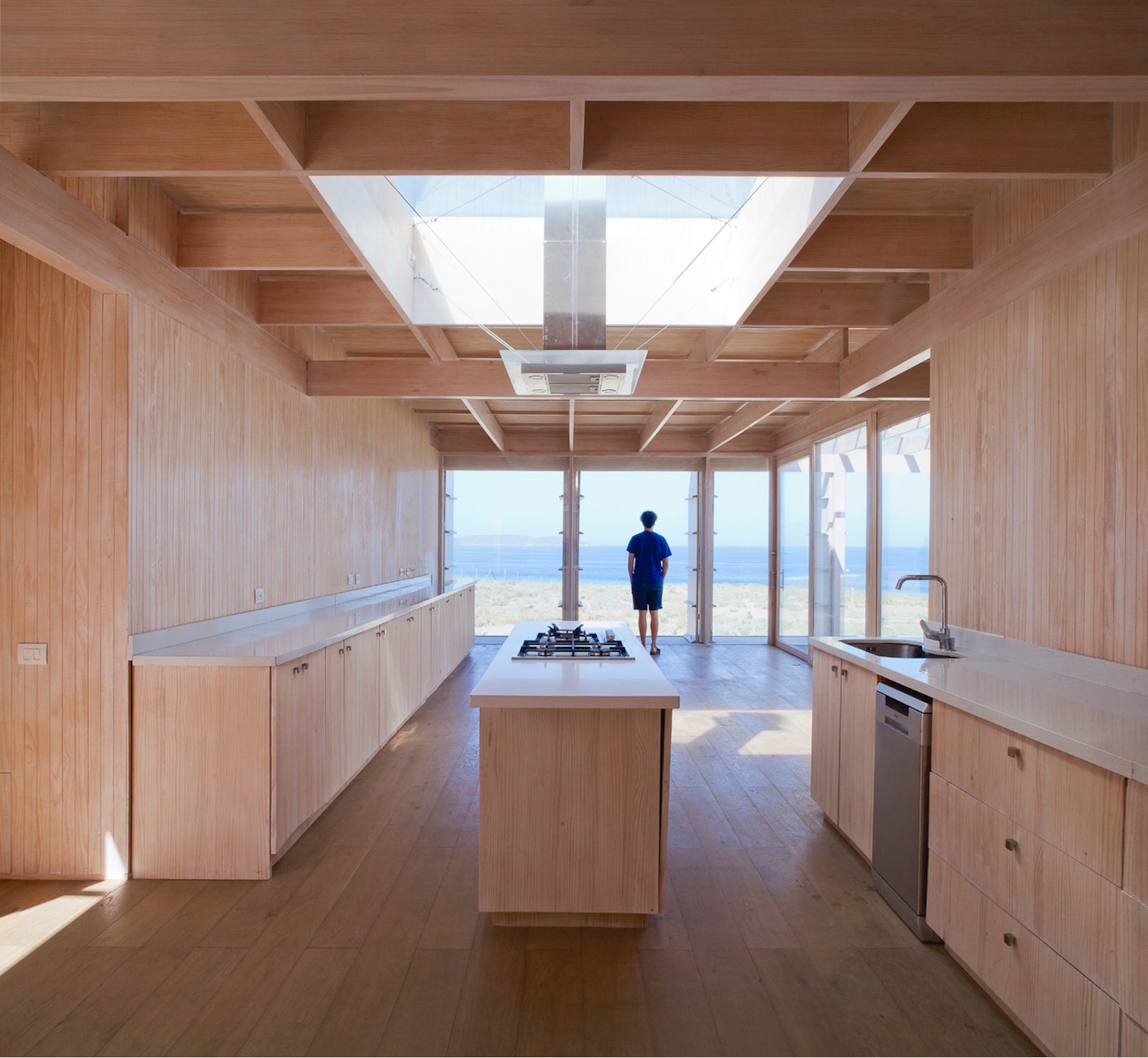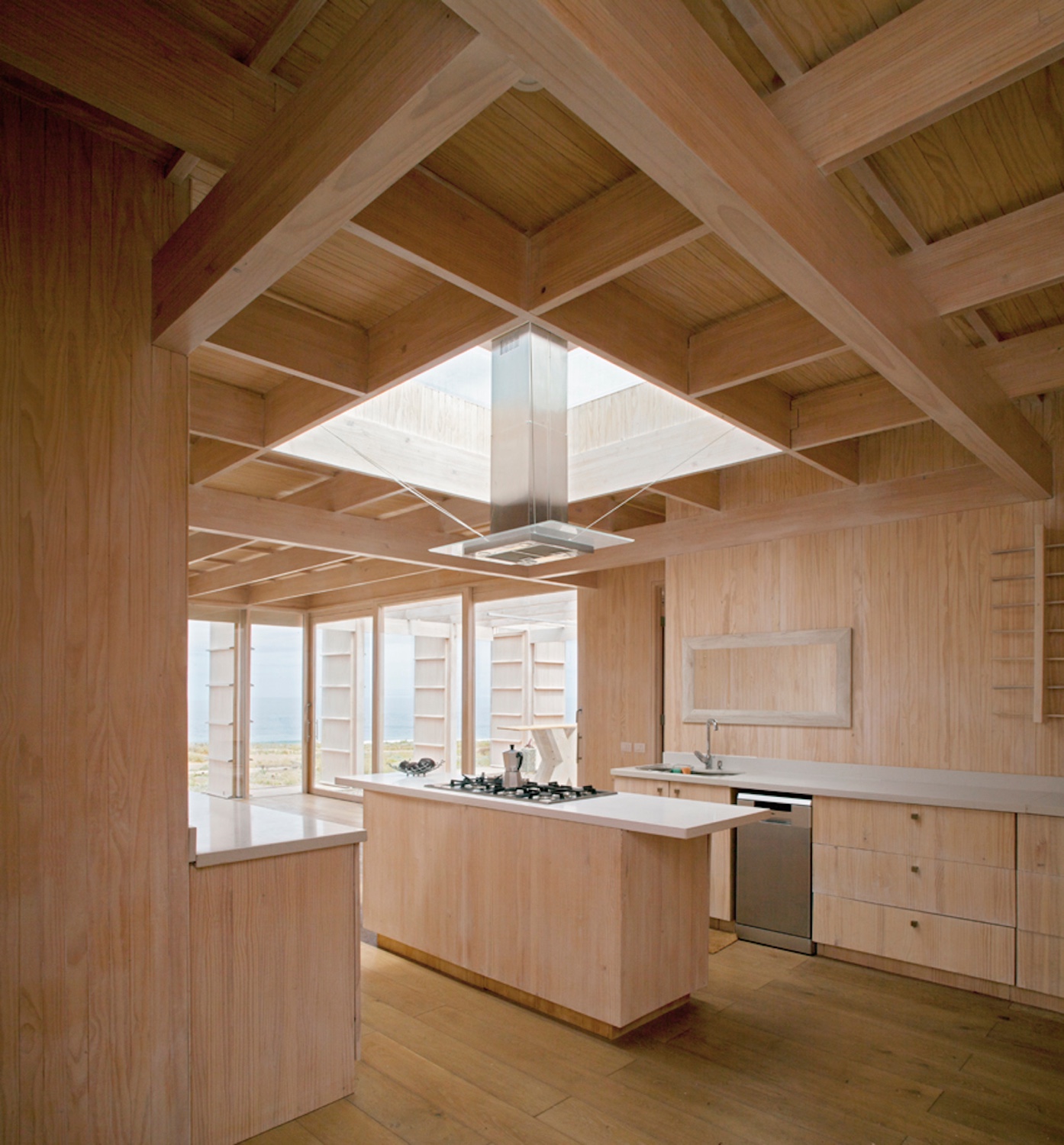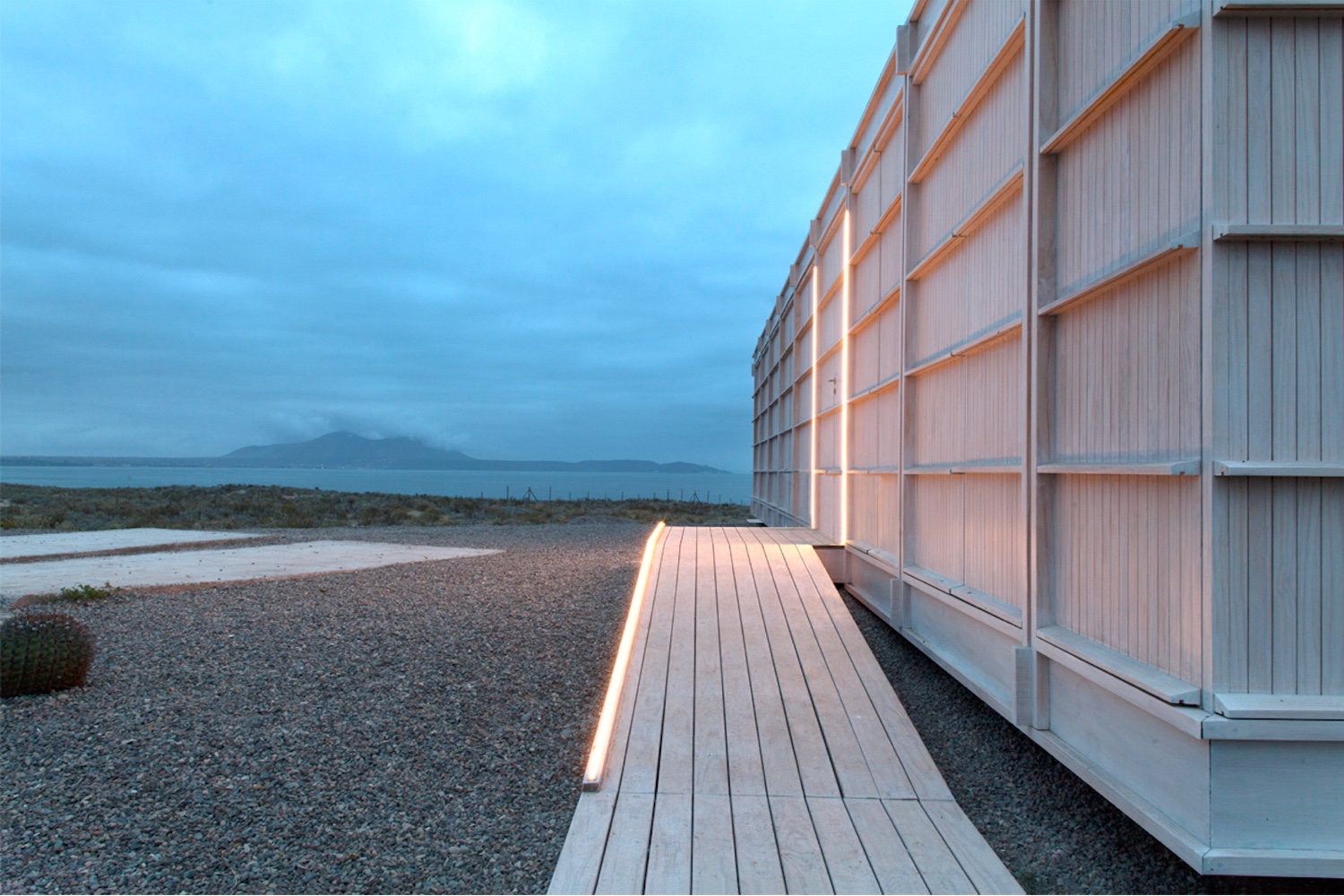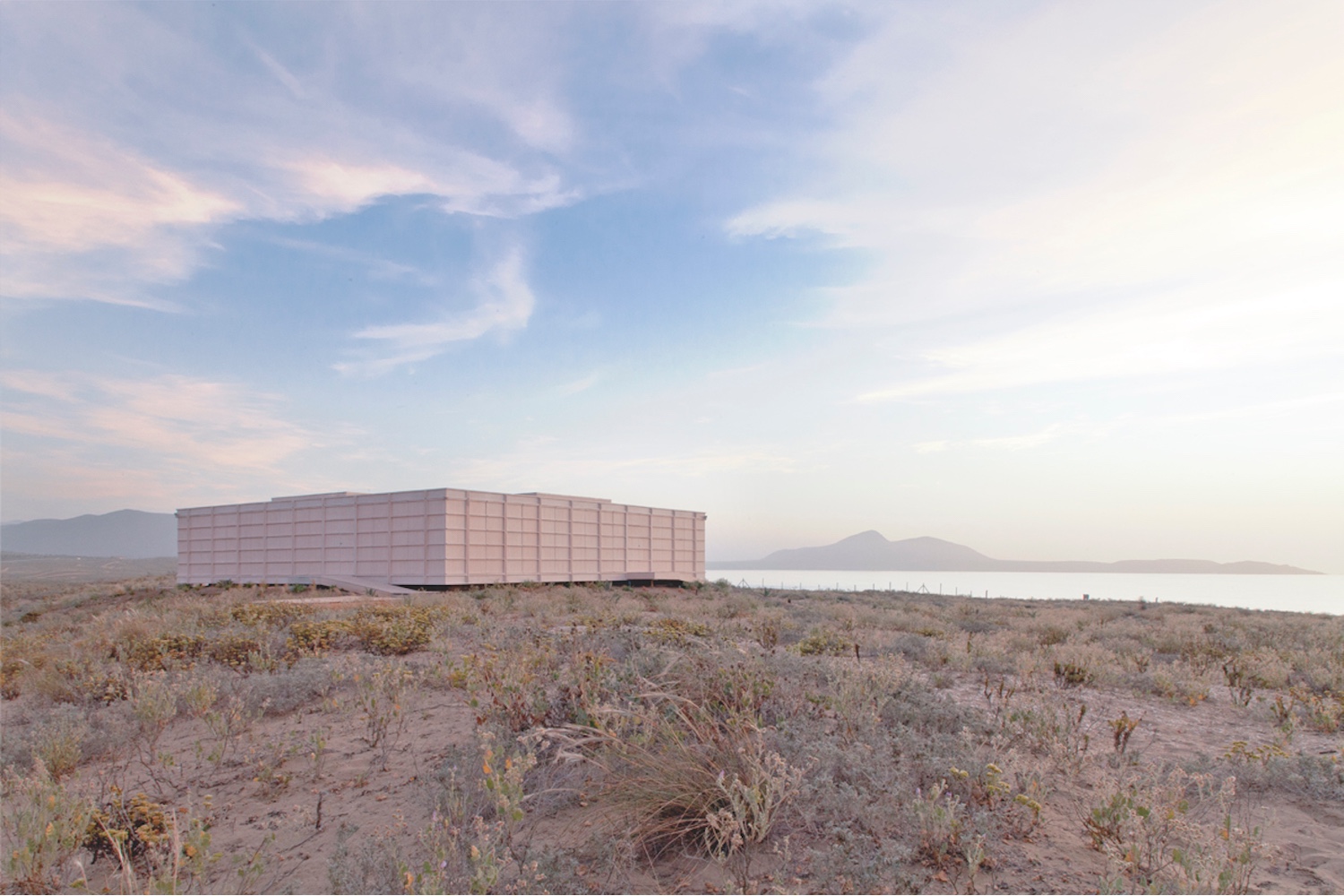 Photography by Tomás Rodríguez © Cristián Izquierdo.