Burda Bebek is one of the leading manufacturers of mother and baby products in Turkey and their new office in Istanbul reflects smart design along with the colors of the firm's corporate image. Designed by Nord Architecture Design, the sparkling new office relies on a predominantly white backdrop that oozes contemporary class and refinement. Pops of gray along with the lovely carpet in the office usher in a touch of contrast while wooden partitions and accent walls bring some much needed warmth. Custom niches for indoor plants and a sprinkling of bright blue, orange, pink and green complete the gorgeous office where private workstations are seamlessly combined with social, co-working zones and tech-savvy meeting rooms.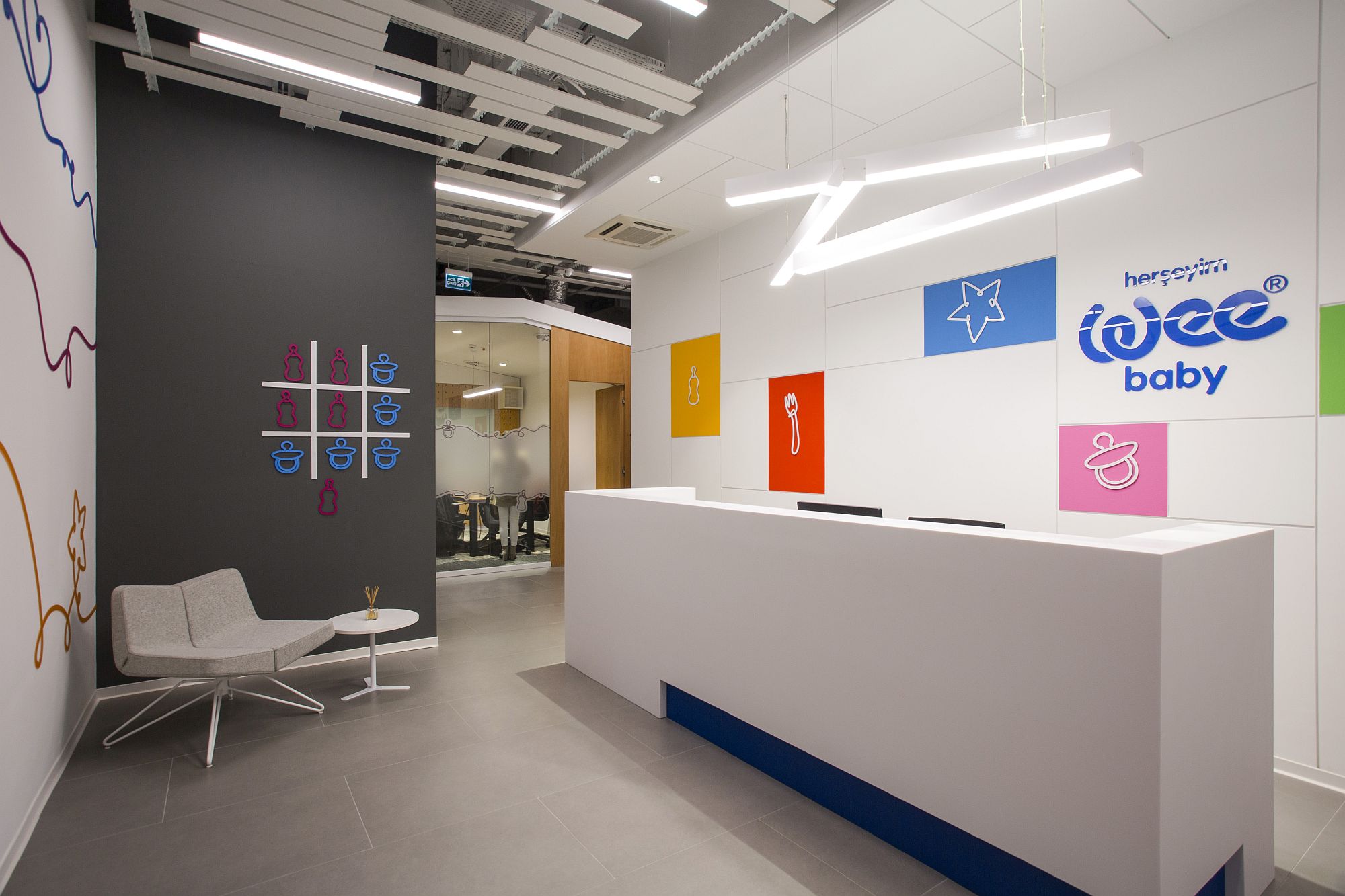 Along with the spacious reception zone, the new home of Wee Baby brand also houses purchasing, personnel, export, marketing, sales and accounts departments of the firm. The meeting rooms are carefully placed away from the more social areas of the workspace, the kitchen and the workspace. It is a clever combination of task and ambient lighting that takes over from natural ventilation inside the office as blocks of bright color elevate a sense of cheerfulness.
The 500-square-meter office is designed to be essentially a world in itself and instantly brings forth the colors and 'image' of Wee Baby without ever trying too hard! Smart, sophisticated and yet delightfully playful, this is an office that blends contrasting elements in a curated fashion. [Photography: Murat Tekin]
RELATED: Luxury Home in Istanbul: Traditional Style Meets Contemporary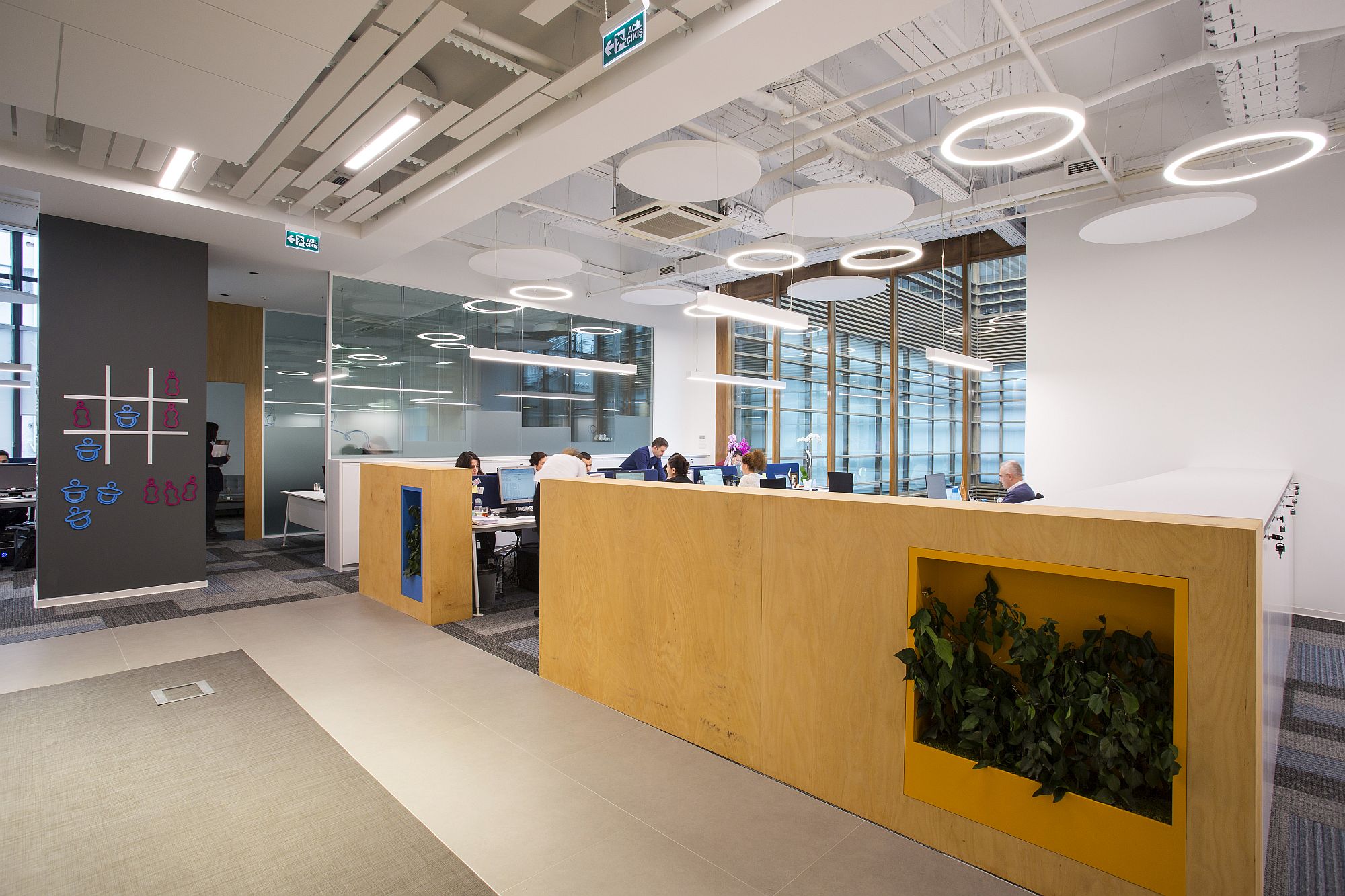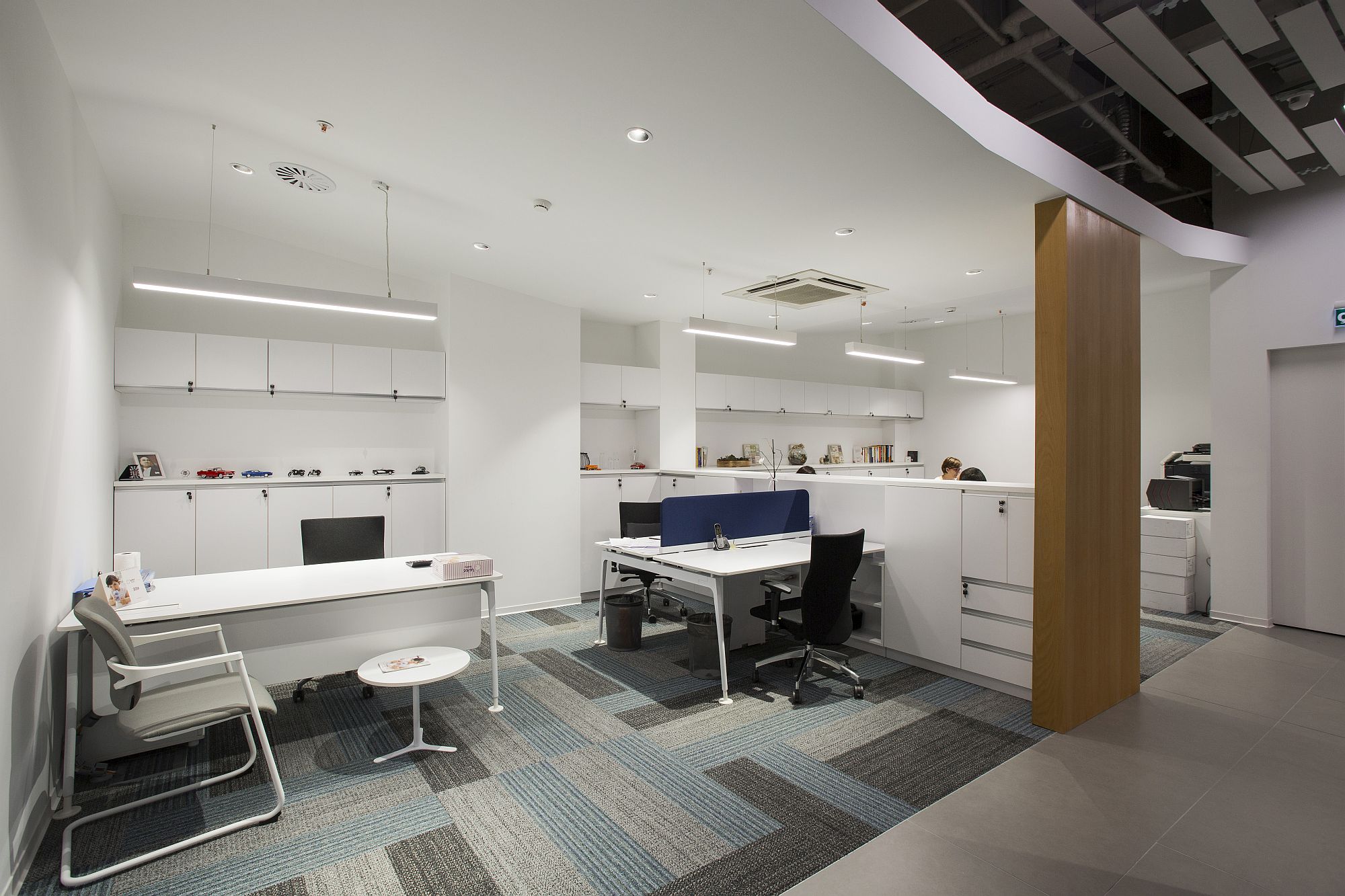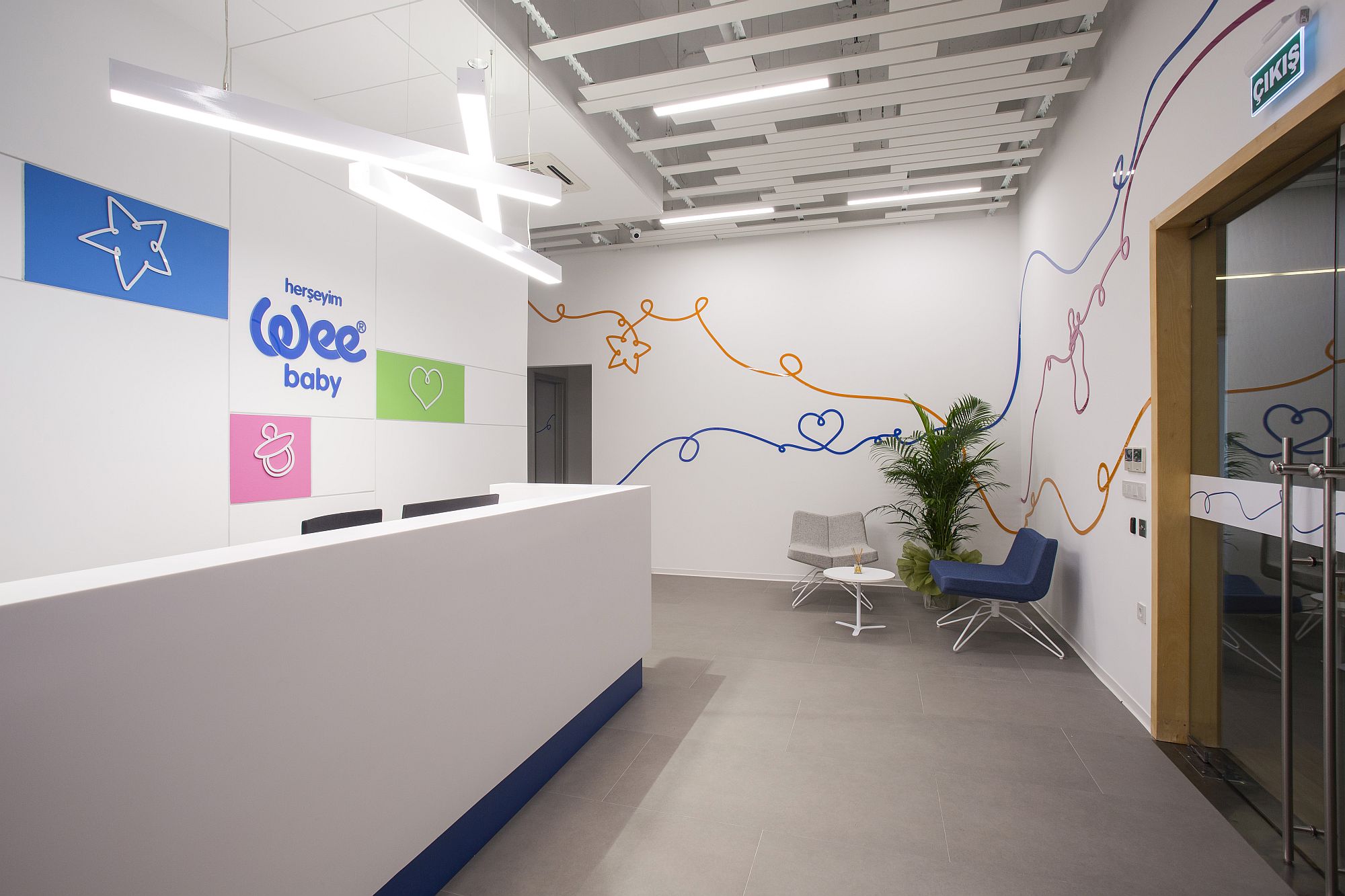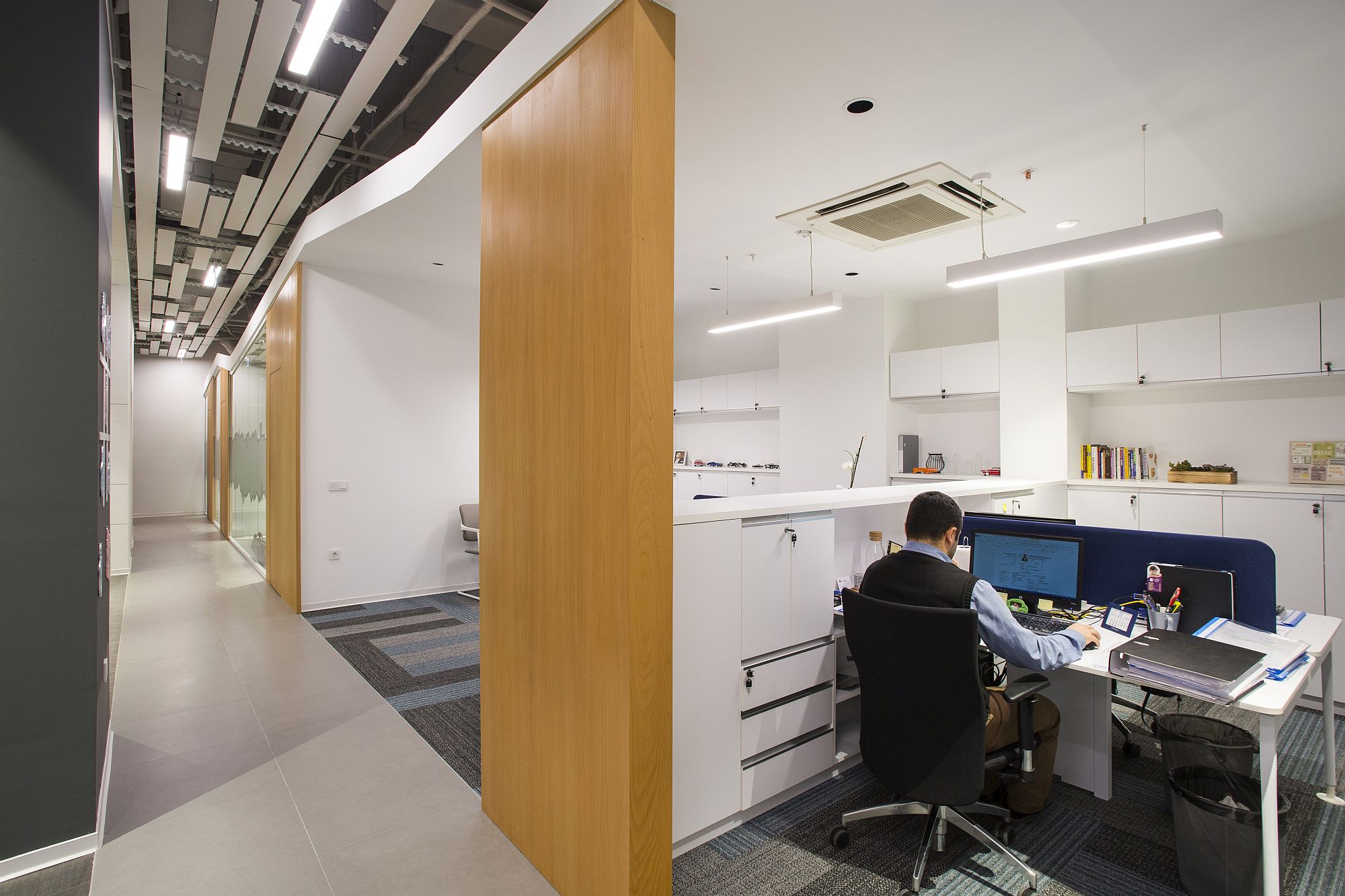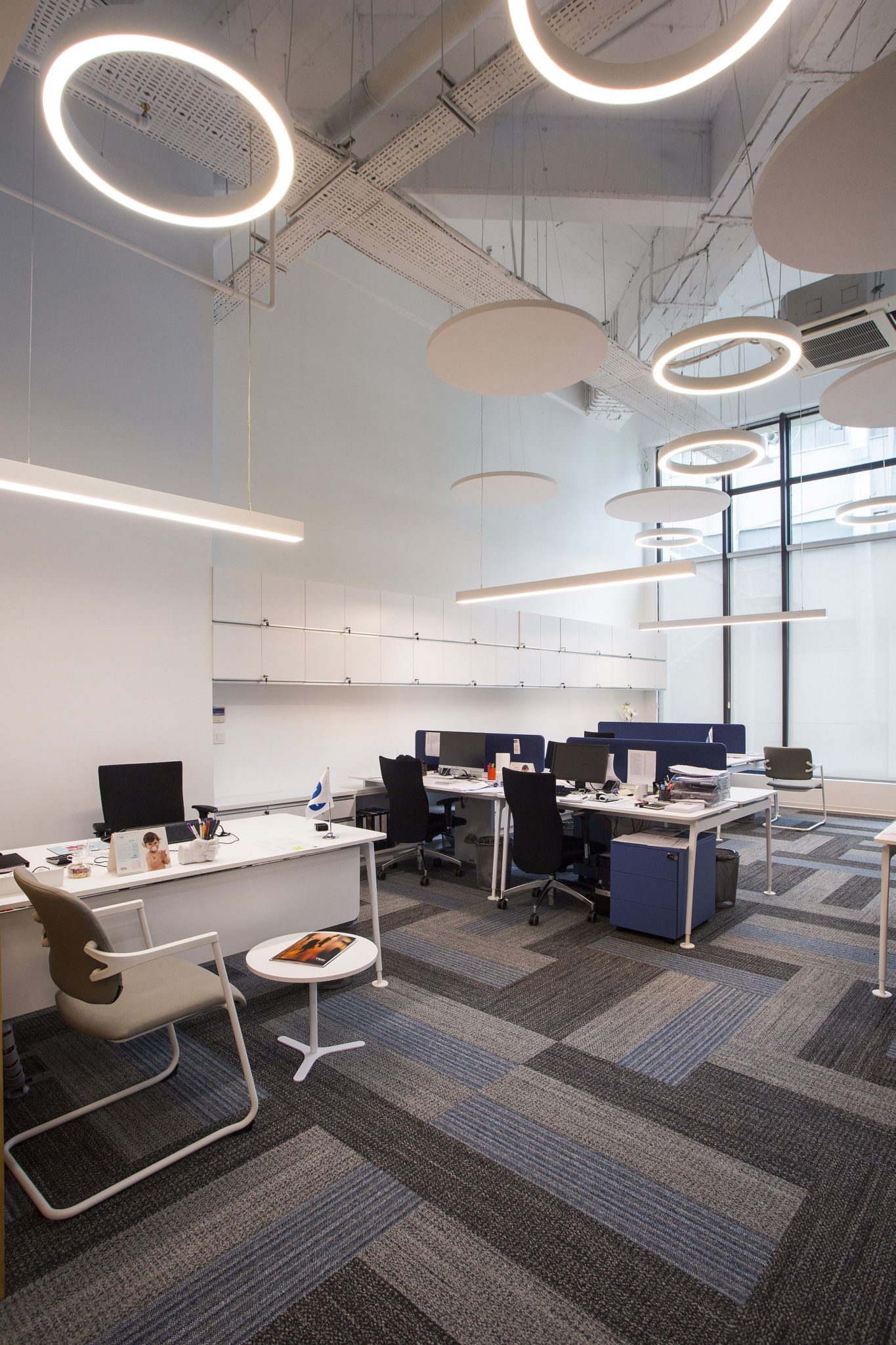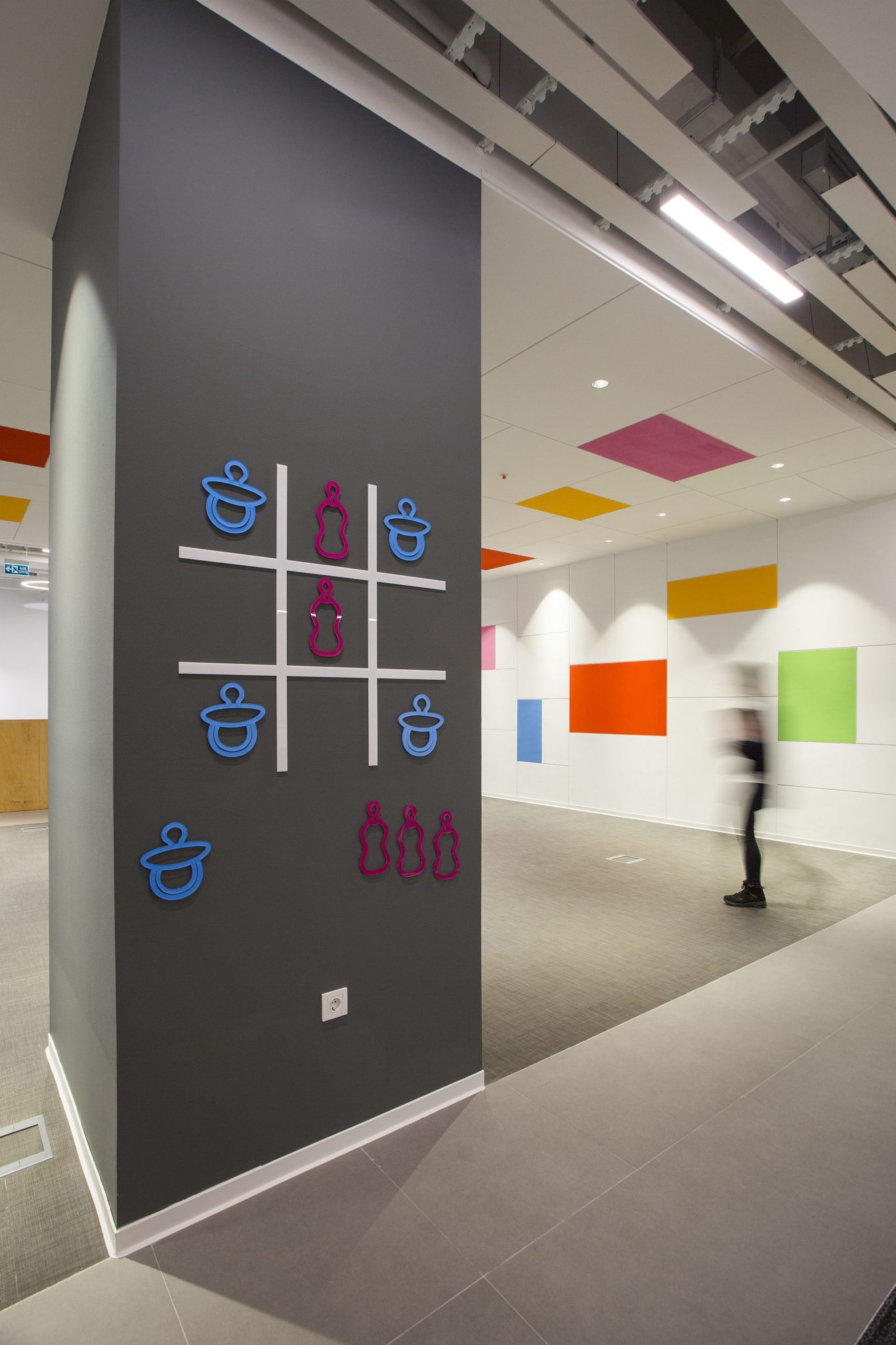 The axis system established in the plan was supported by the linear metal ceiling system. Areas along the axis of the meeting rooms were evaluated independently of the high ceiling system used throughout most of the office, and here a roof system was used that again enhanced the linear referencing to these areas. The façade that corresponds to the corridor system of this area is transparent, with surfaces that admit and reflect light.
RELATED: A World of Color and Creative Design: Modern Industrial Office in Armenia