It is barely a surprise that the home to worlds' most famous fjords is the place that often charms us with some of the most beautiful and idyllic cabins that we have ever seen. This is not about opulence or design ingenuity that showcases something radically new. The Østfold Cabin in Oslofjord archipelago exudes a sense of tranquility and Nordic simplicity that is both timeless and trendy. Designed by Lund+Slaatto Architects, the cabin sits on a rocky coastline and offers mesmerizing views of the sea and the scenery beyond. It is the landscape that defines the cabin and yet the small structure in glass and wood holds its own in an elegant fashion.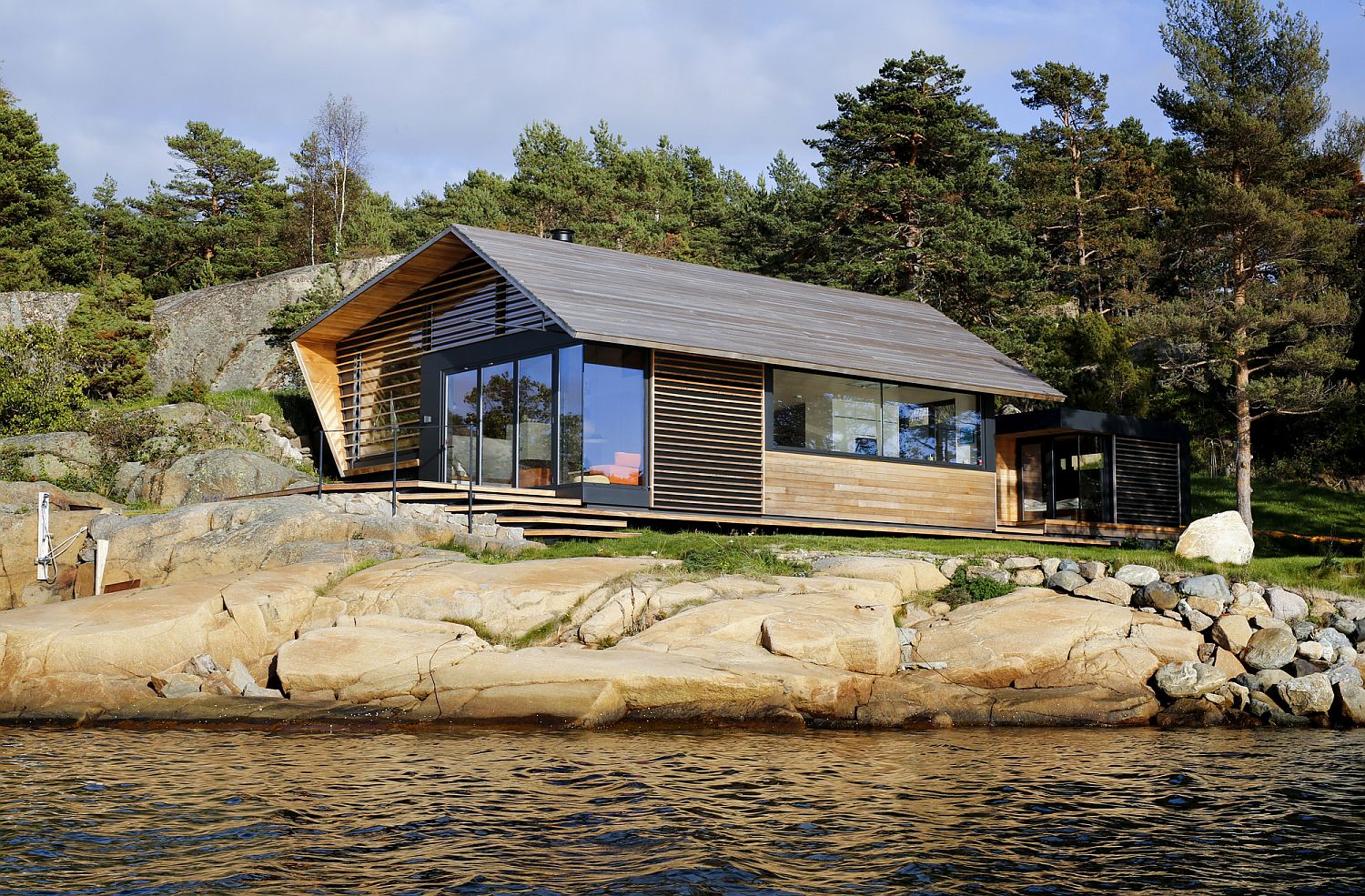 It is the foundation of the building, the wooden platform it sits on and the angled, pitched roof that shape its outline while cedar wood and glass fashion its exterior. A touch of blue brings modernity to the cabin while an open plan interior is connected with the deck outside using folding doors. Smart Scandinavian décor and slim pendants provide a comfortable living environment with cozy reading nooks and sitting area allowing those inside to take in the gorgeous view just outside.
RELATED: Cozy Cabin Retreat Combines Warmth Of Wood With A Bright, Open Interior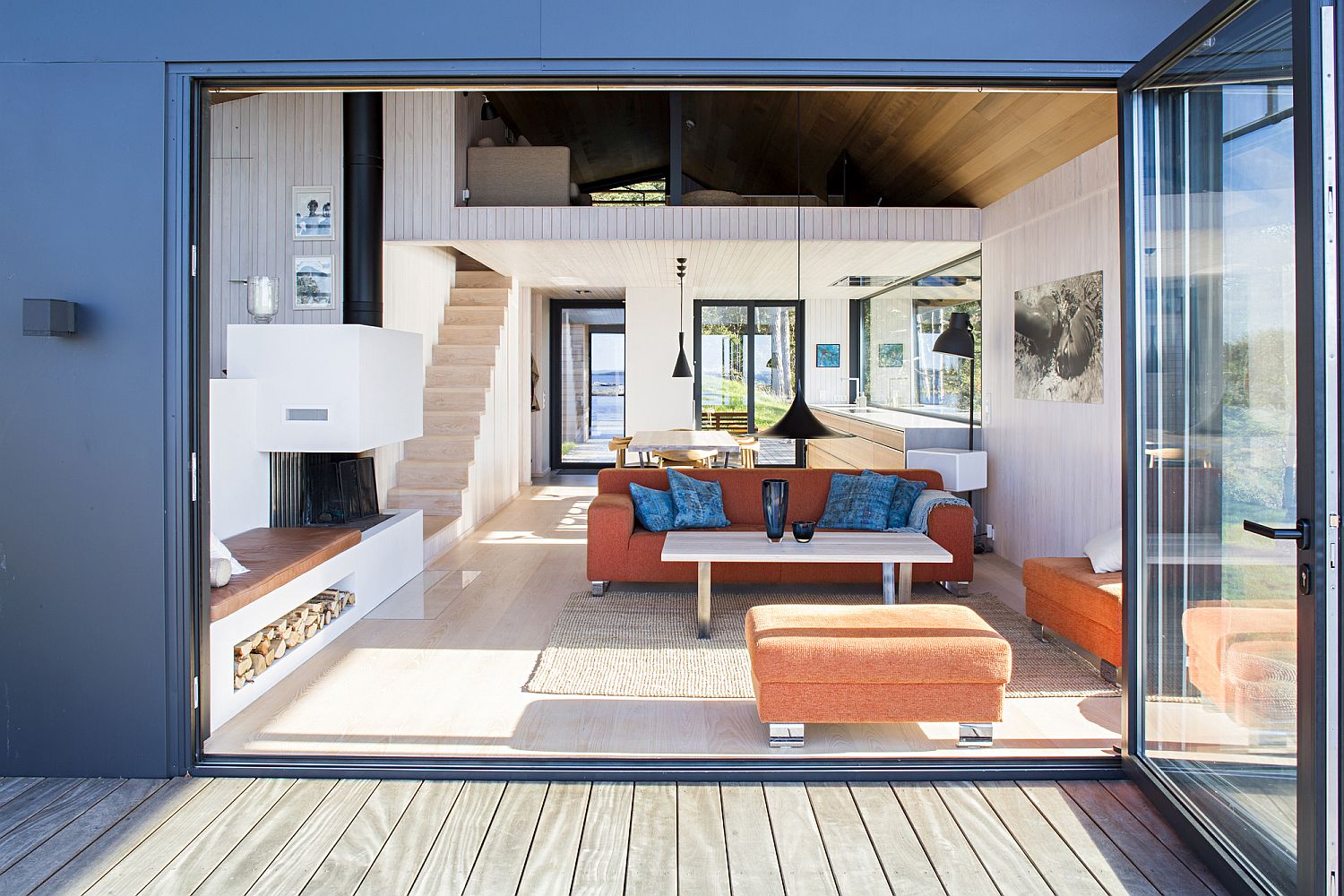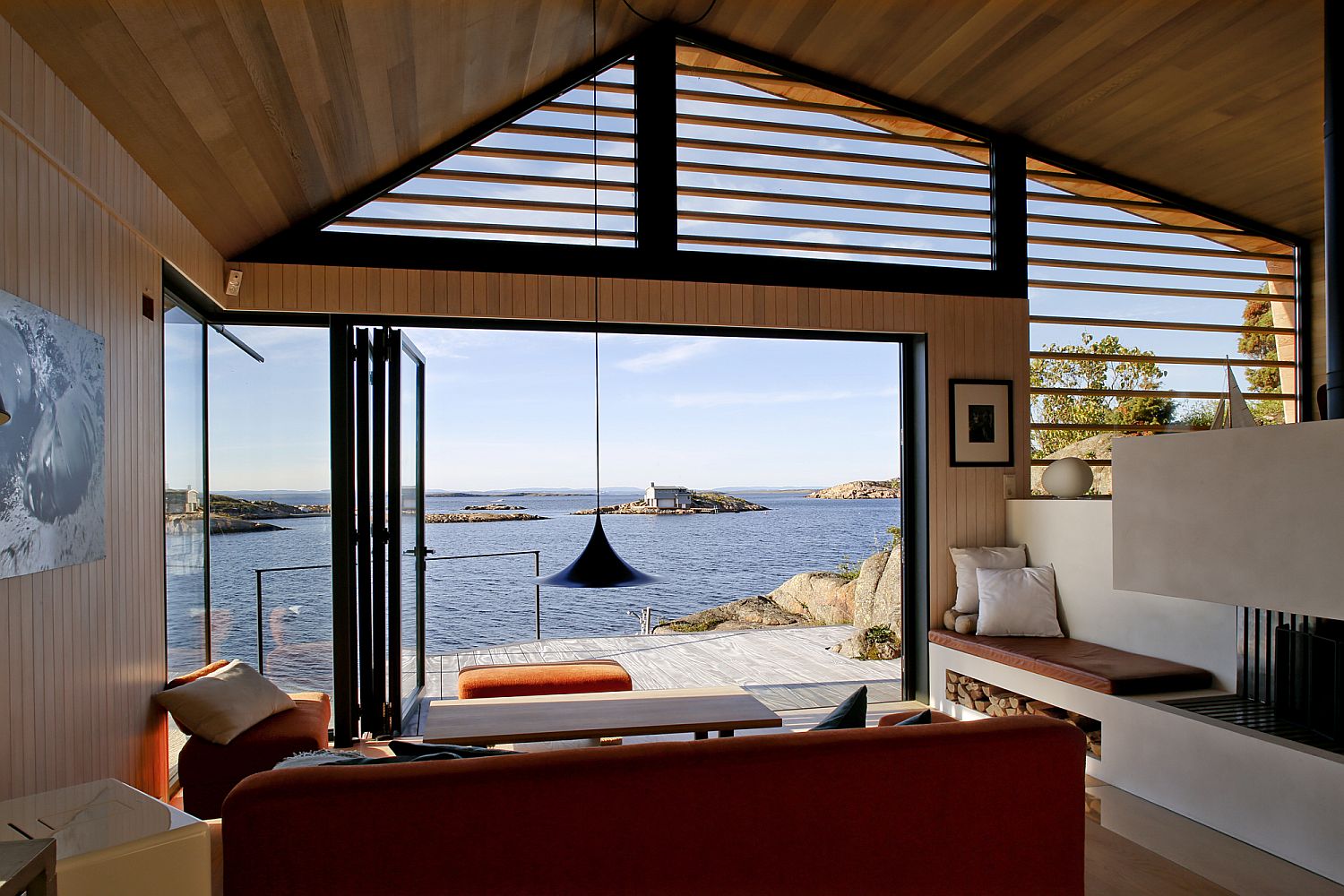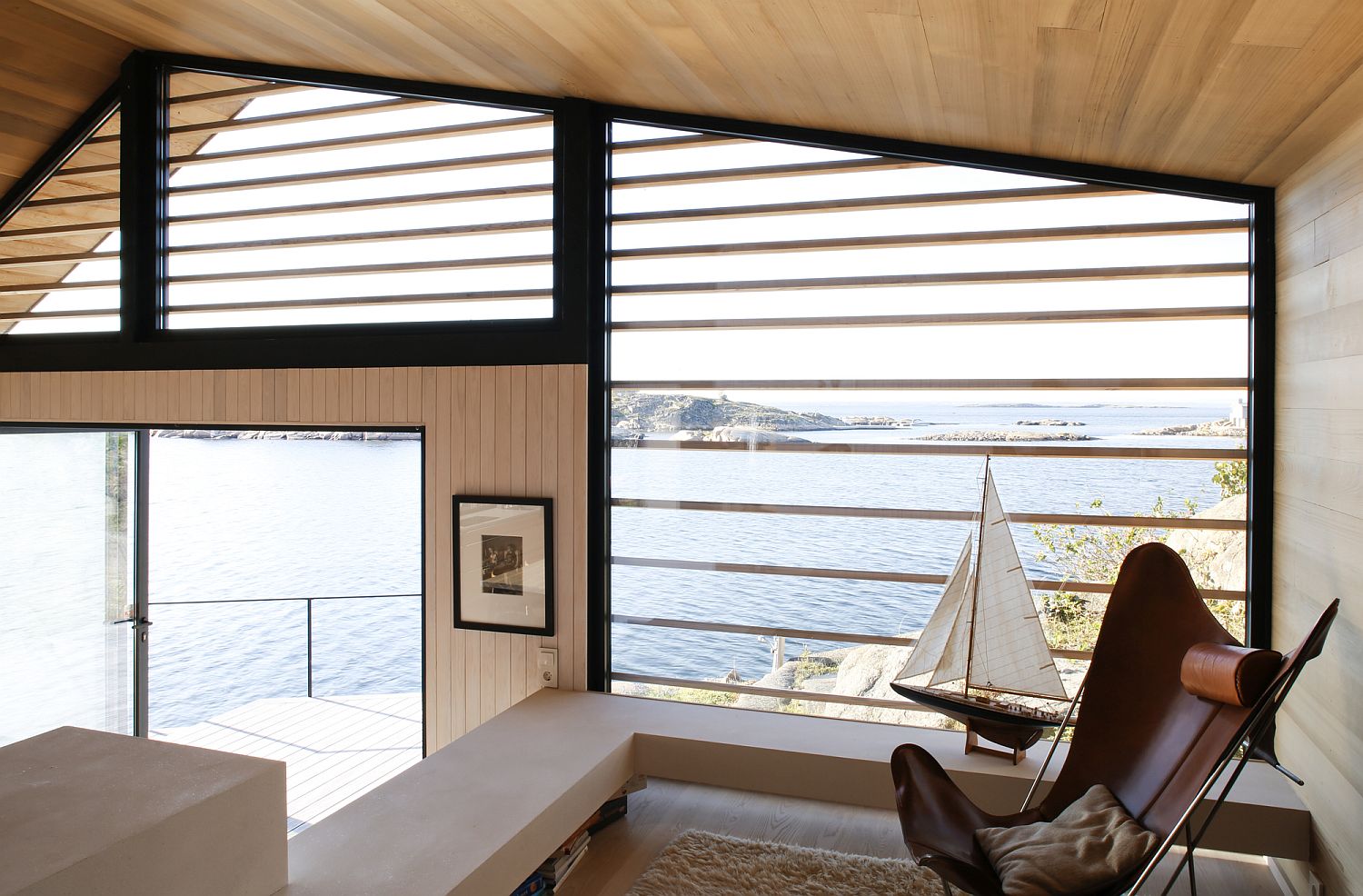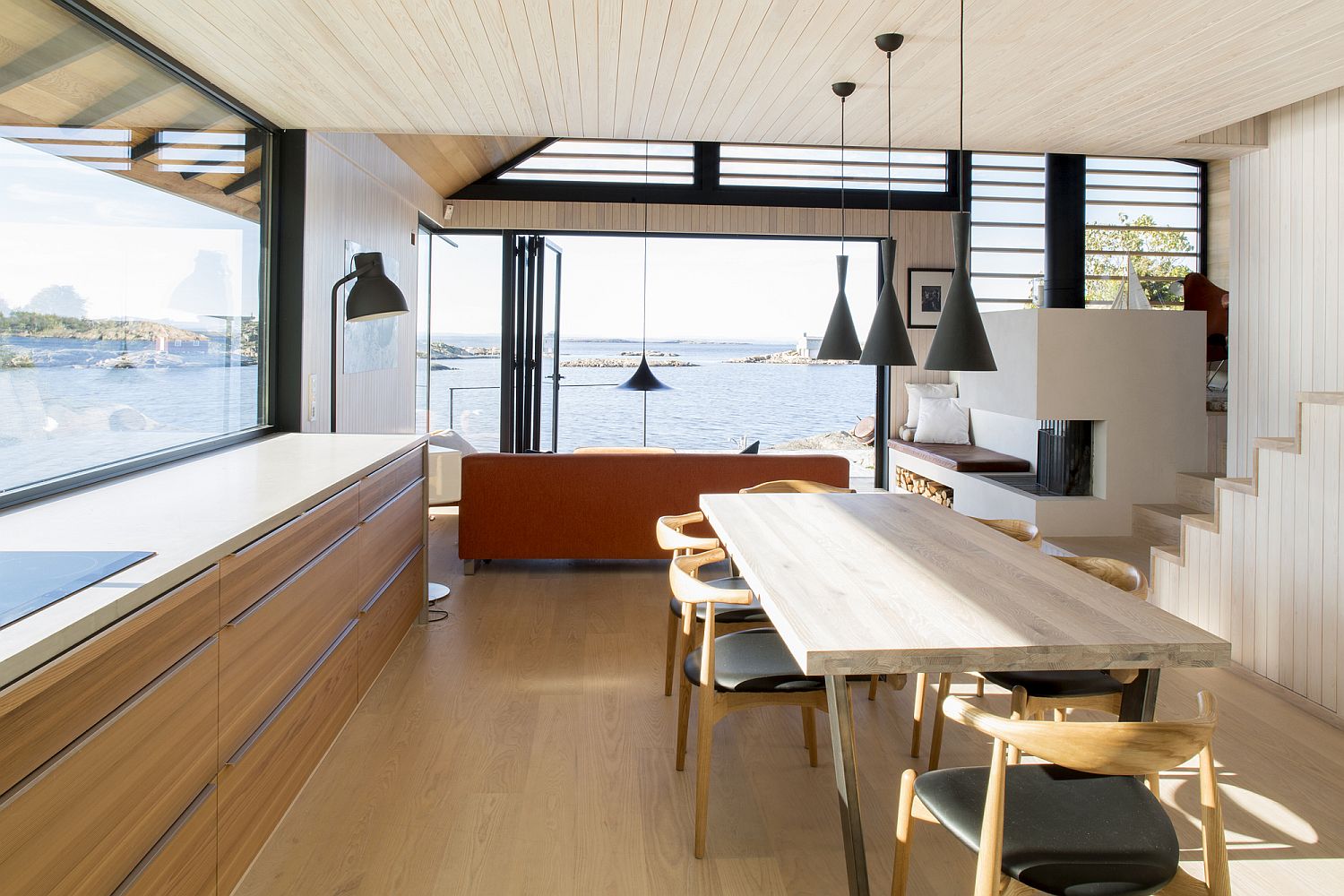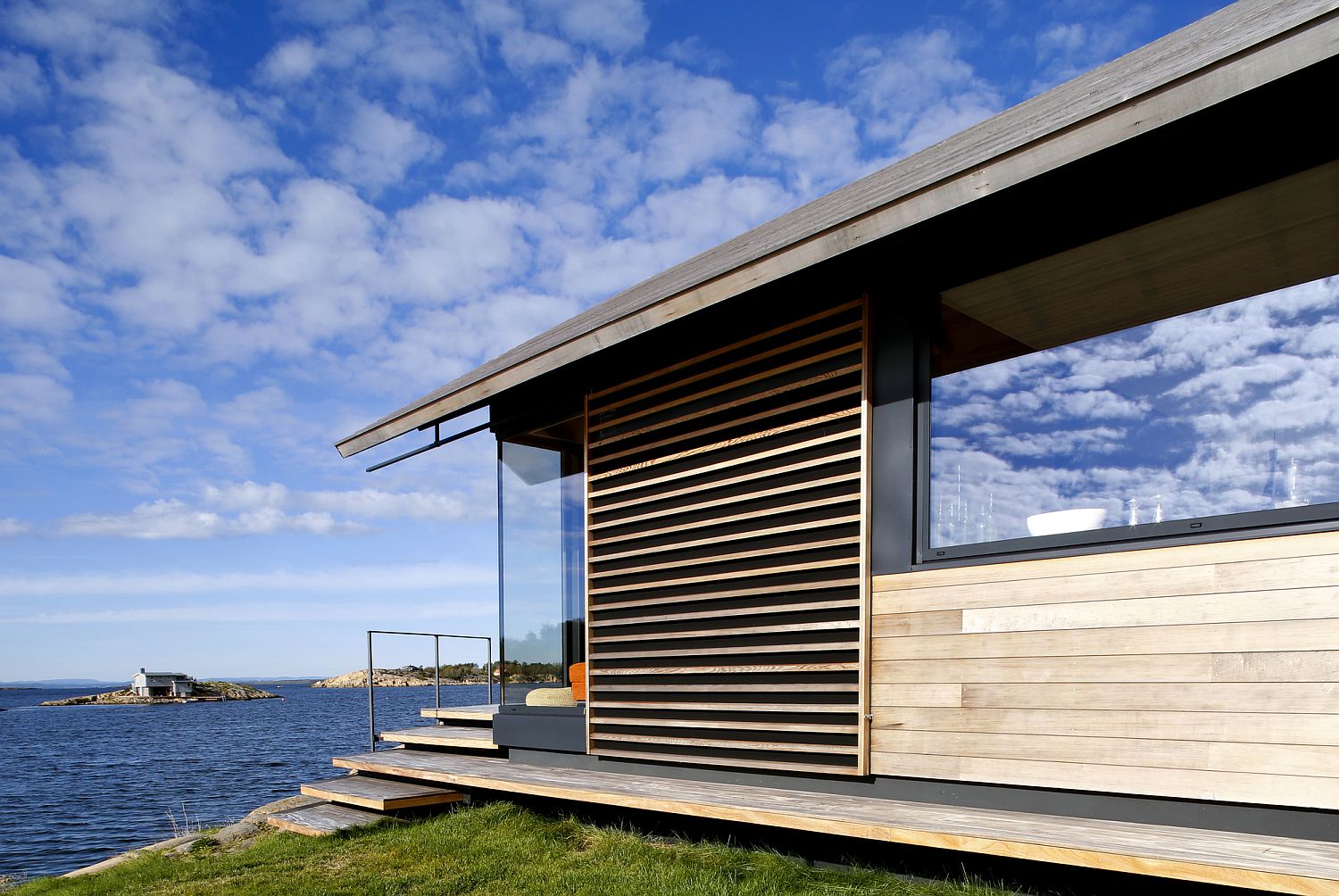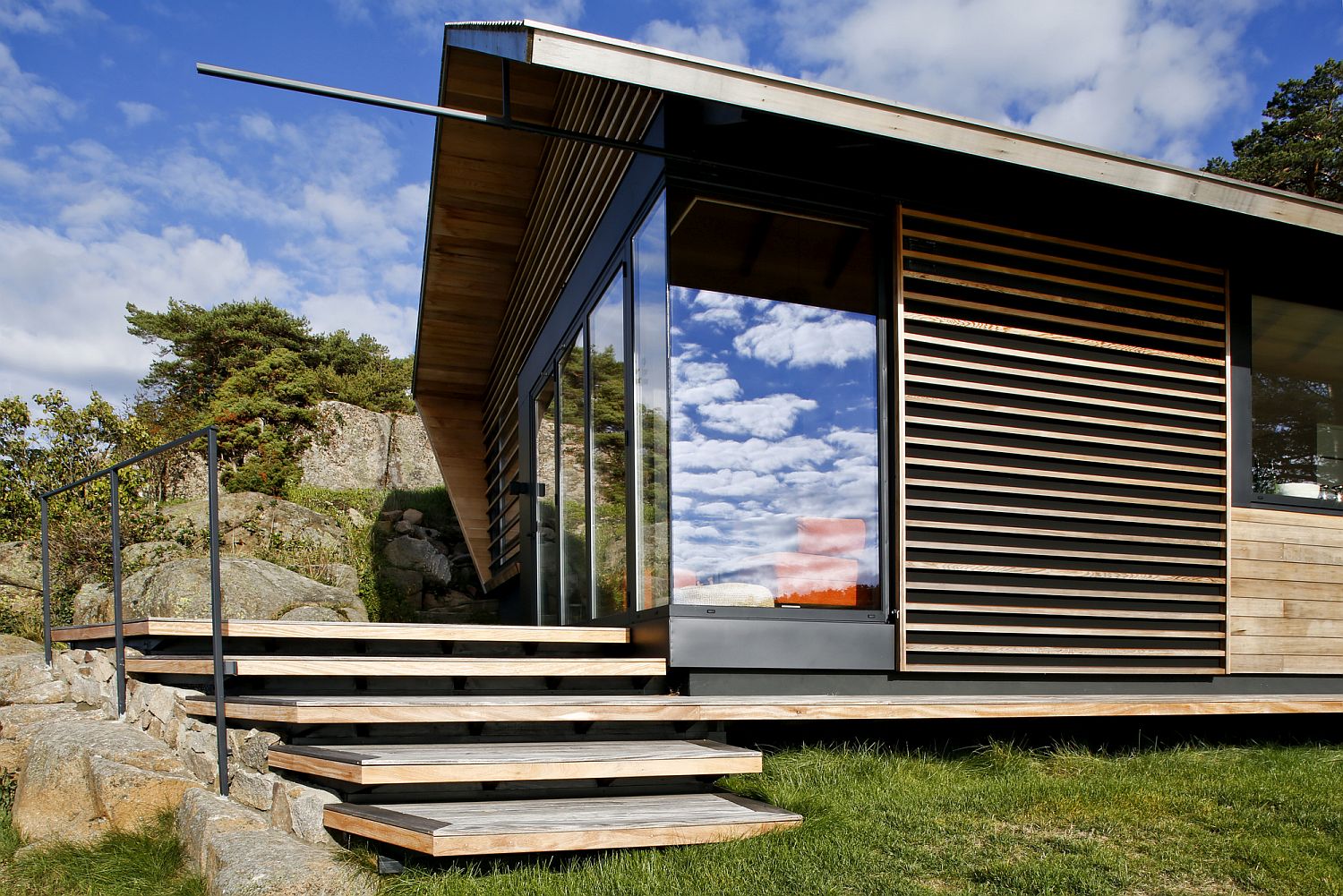 Filtered sunlight along with the modern Scandinavian style of the cabin ushers in a bright and cheerful vibe even as the backdrop becomes the focal point even in the kitchen, dining area and bedrooms. Space-savvy design, contemporary fireplace and surfaces draped in wood complete the relaxing getaway. [From: Marte Garmann]
RELATED: Headwaters Camp Cabin: Idyllic Retreat Enchants with Scenic Splendor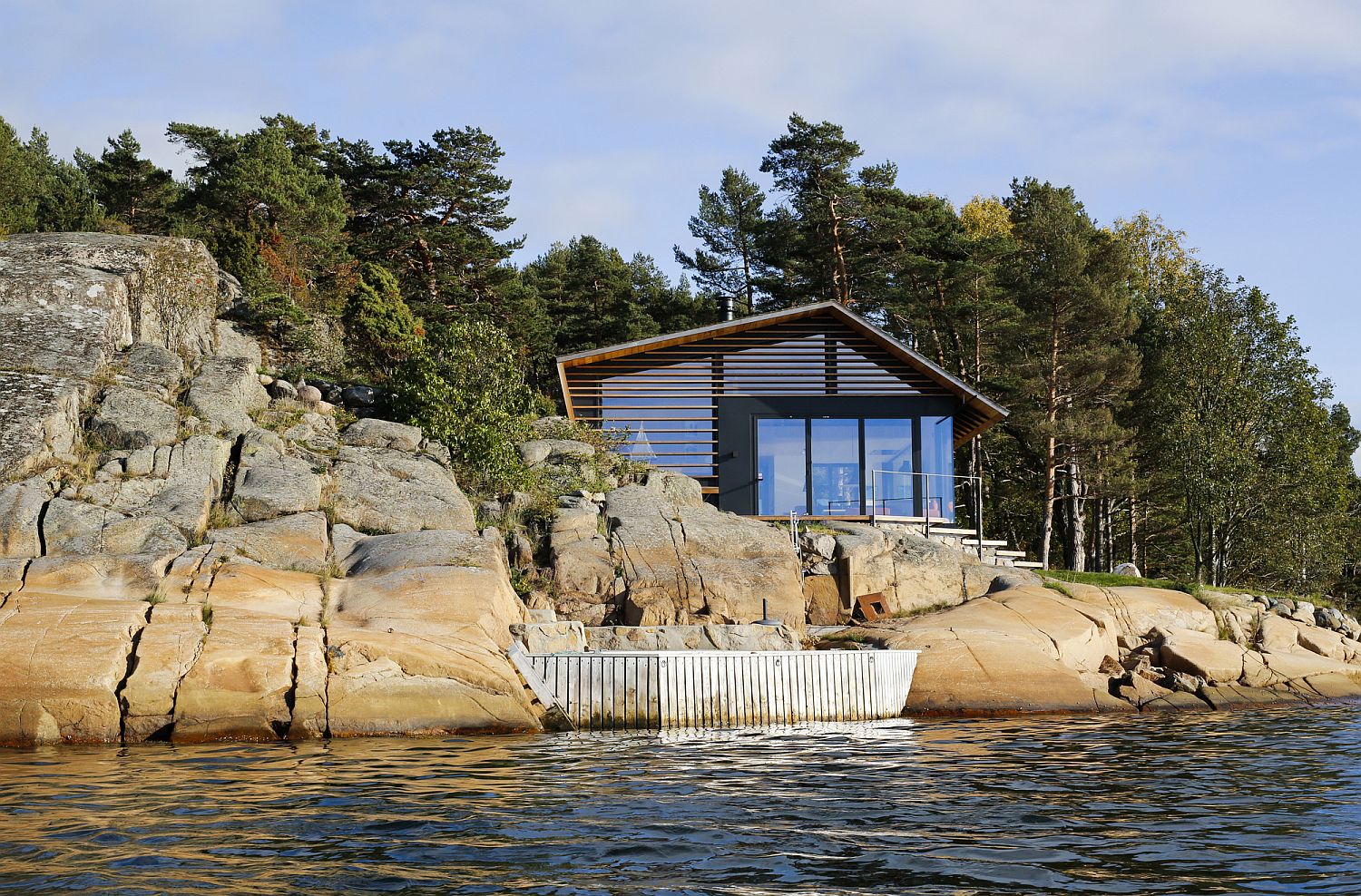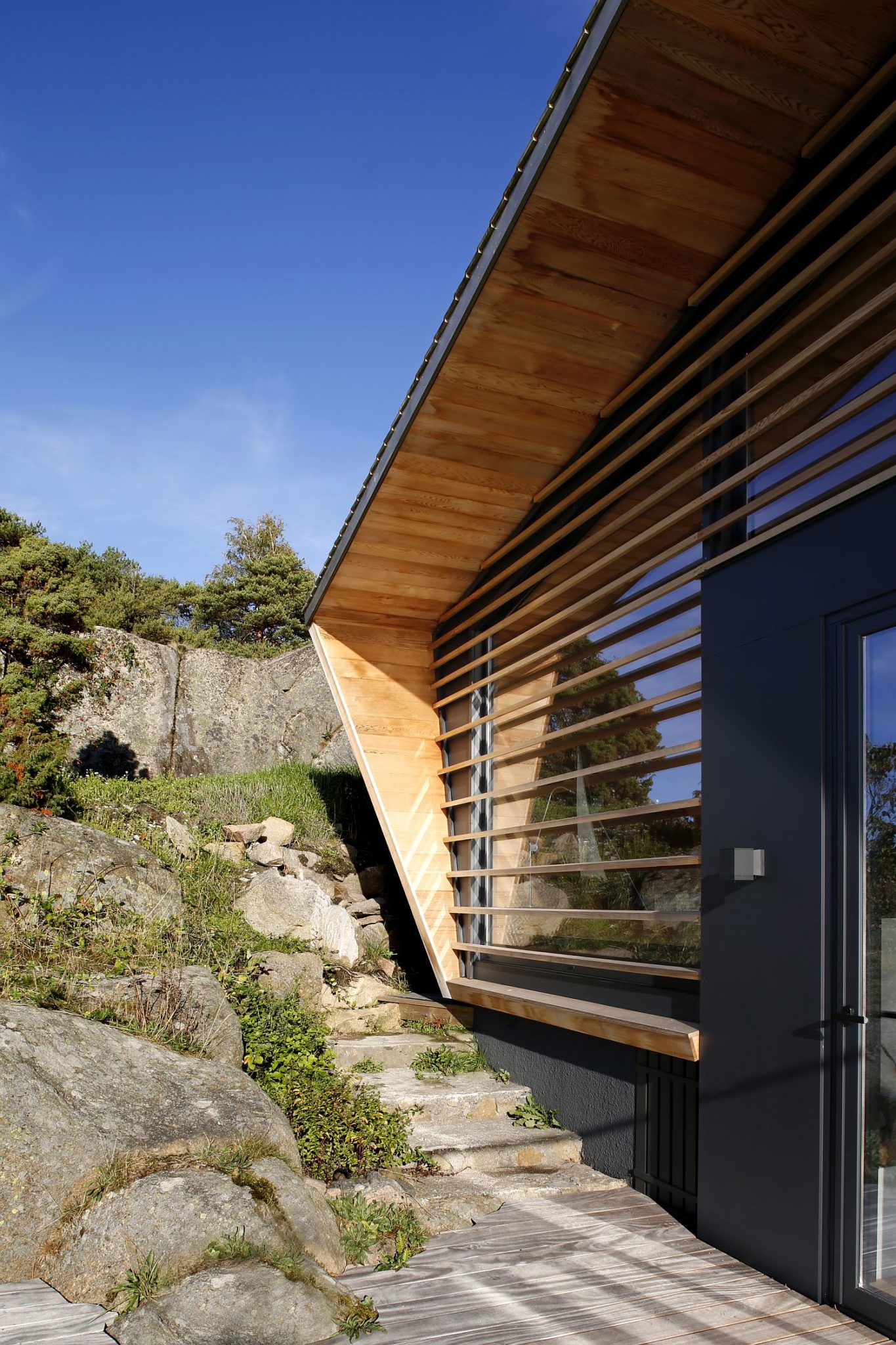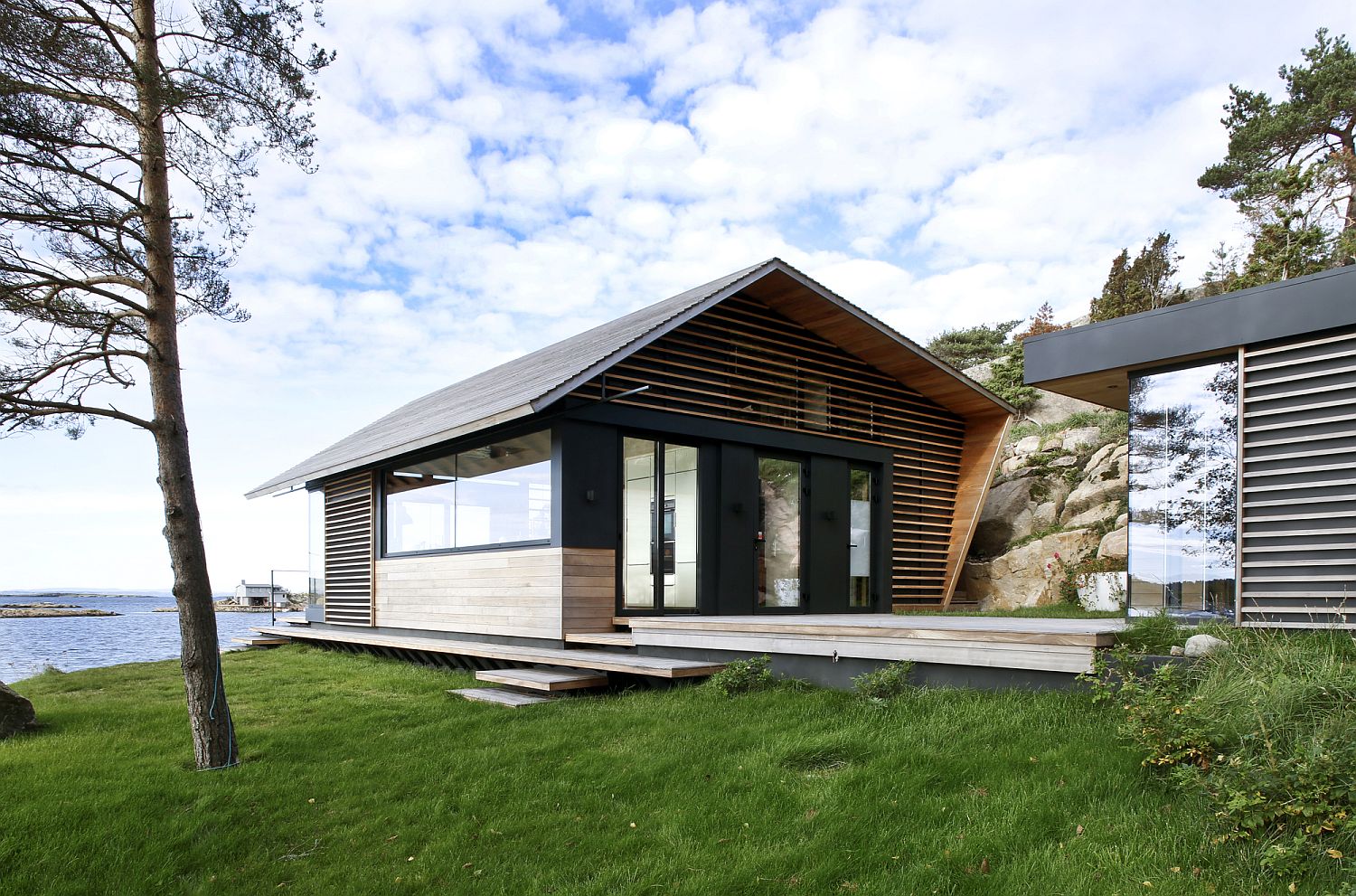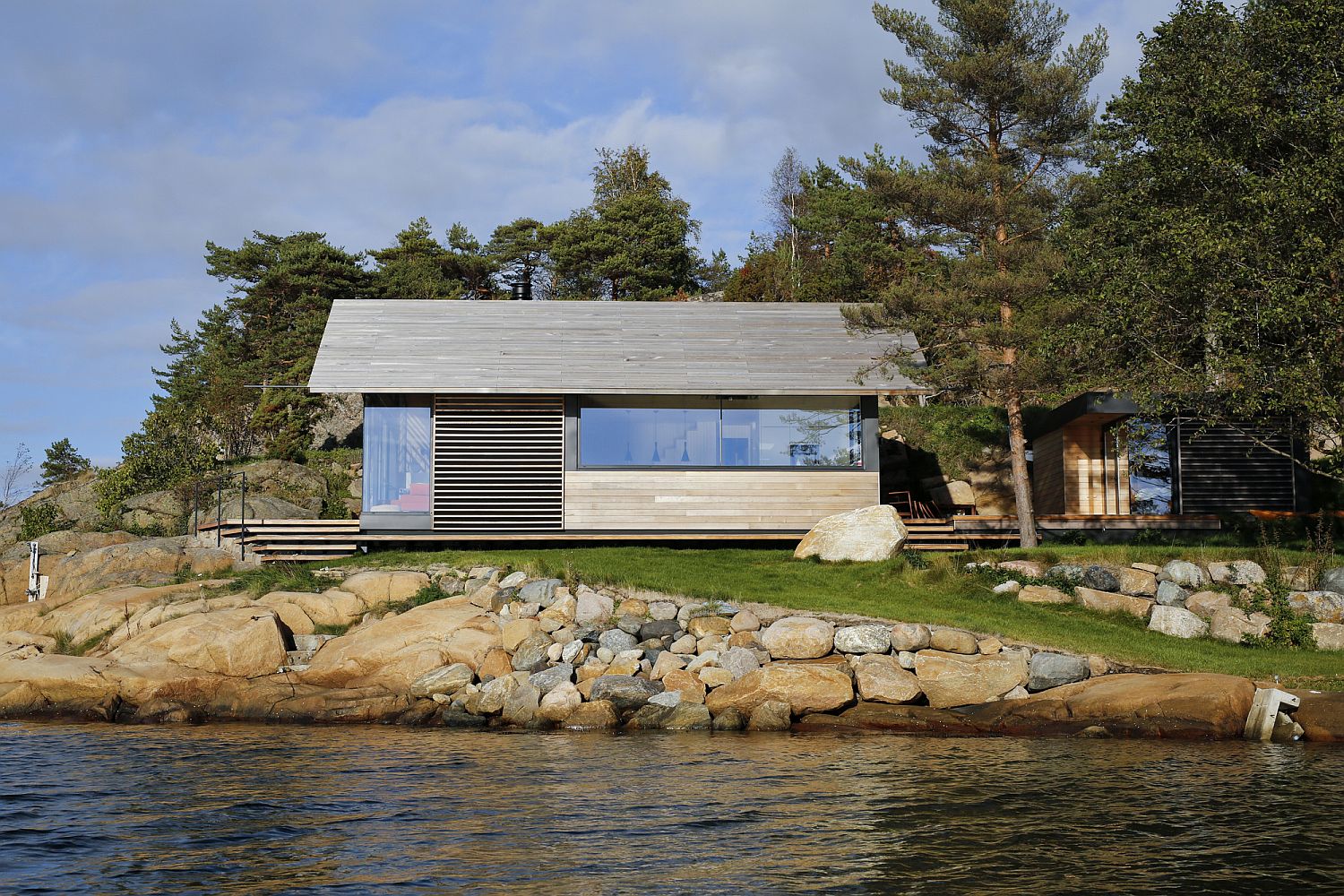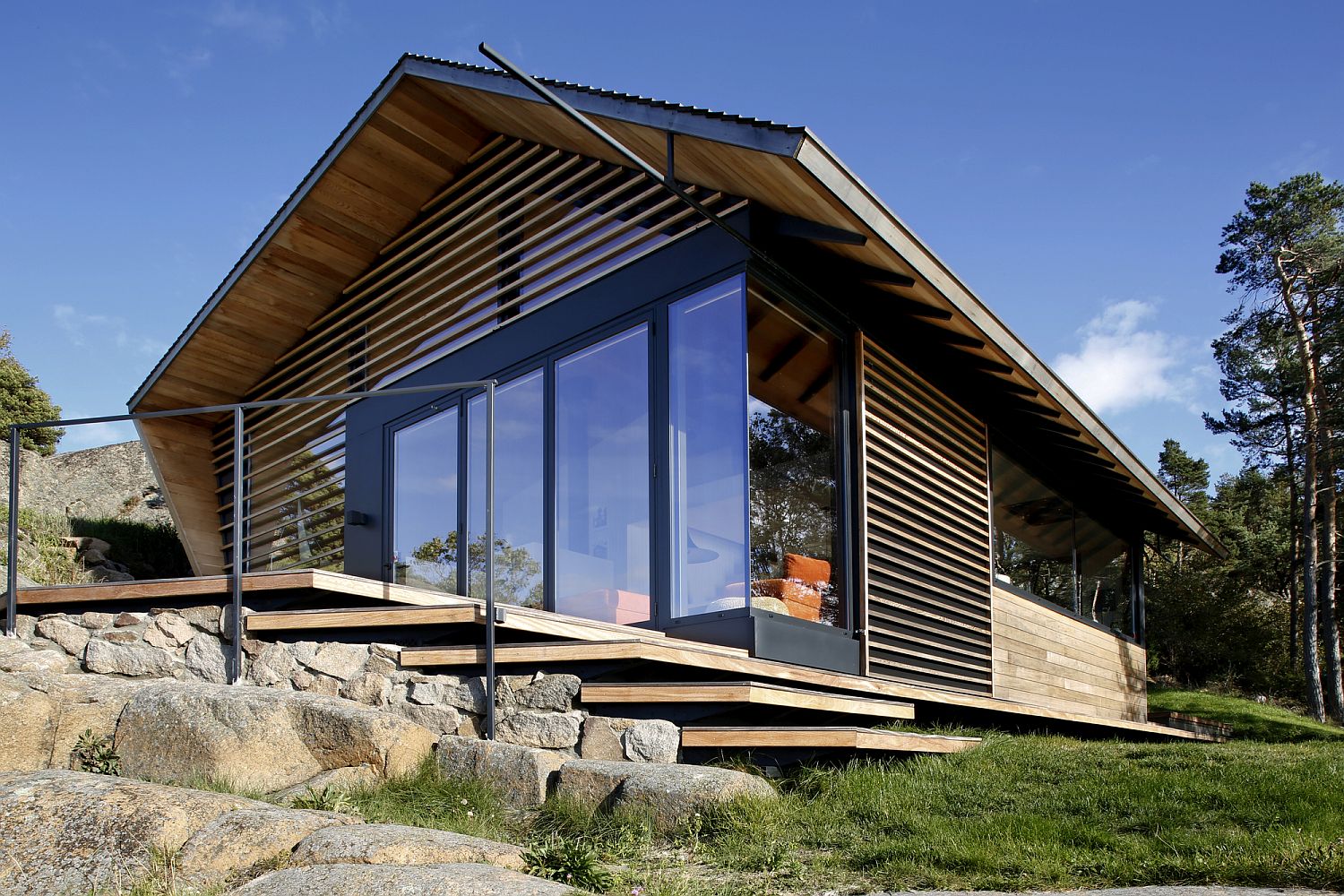 Liked the story? Share it with friends.