With its imposing façade and a design that feels almost futuristic, the PMX-01 House in Palmares, Costa Rica brings urbane elegance to a setting that is natural and a touch rustic. With an impressive design that relies on smart orientation, a balance between privacy and unabated views and clear delineation of public and private areas, PMX-01 is both aesthetic and ergonomic. The first level contains all the public areas and has an open, double-height living space along with the kitchen and dining. On the second level one finds the bedrooms and bathrooms, with each room offering lovely views of the sunsets and the rolling hills behind.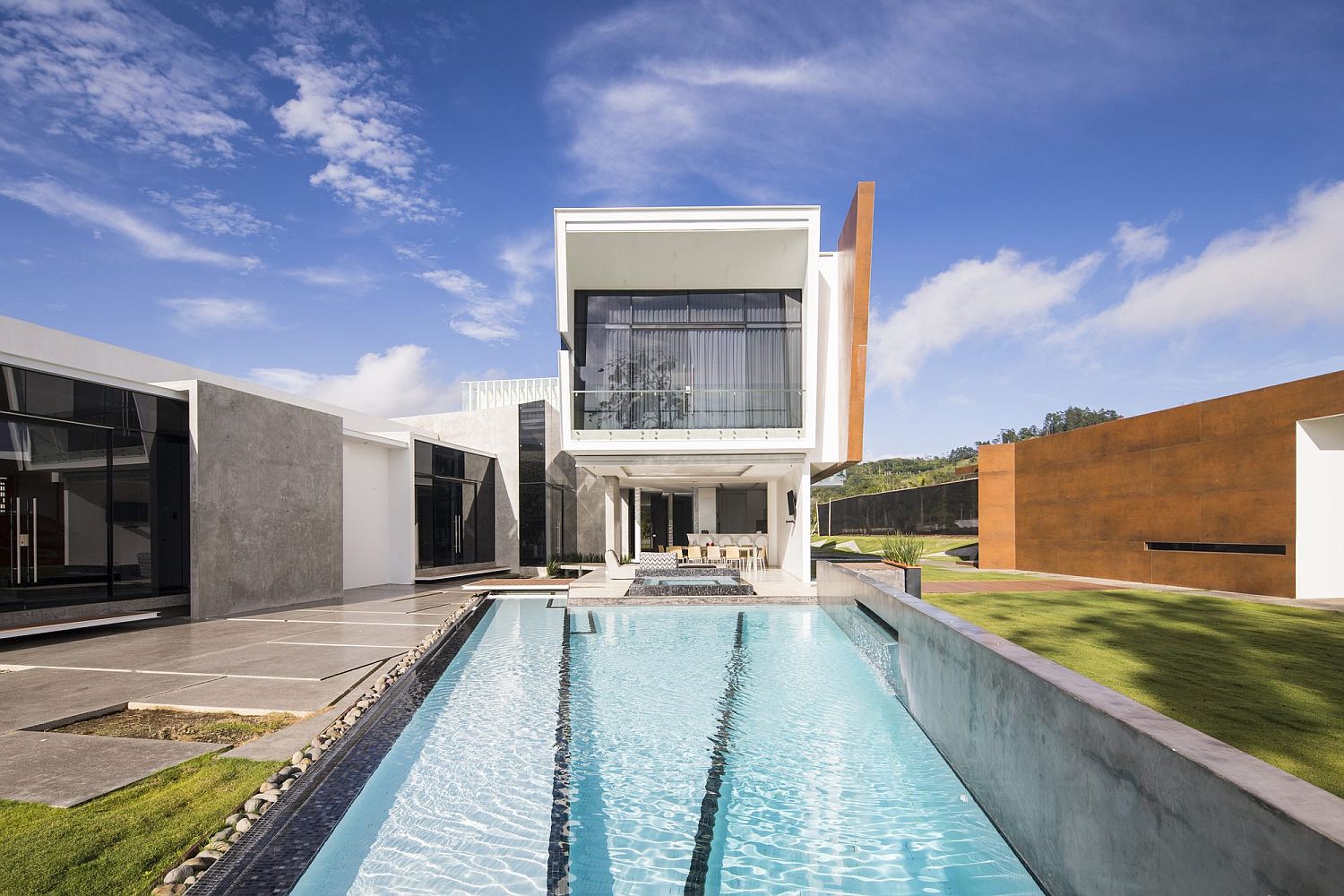 Designed by QBO3 Arquitectos, this Costa Rican residence has a break between its two main structures, which allows gusty winds to pass through without affecting the life indoors too much. Even the top level bedrooms are protected from harsh, windy conditions using a windbreaker and a curved façade that cleverly deflects the airflow. On the inside, the color palette is largely neutral and simple with minimalism holding sway. Covered decks on the outside with spectacular roof structures, the contemporary swimming pools and tennis courts complete a home that is spectacular and visually striking. [Photography: Andrés García Lachner]
RELATED: Villa Mayana in Costa Rica: A Private Nature Retreat by Enrique Barascout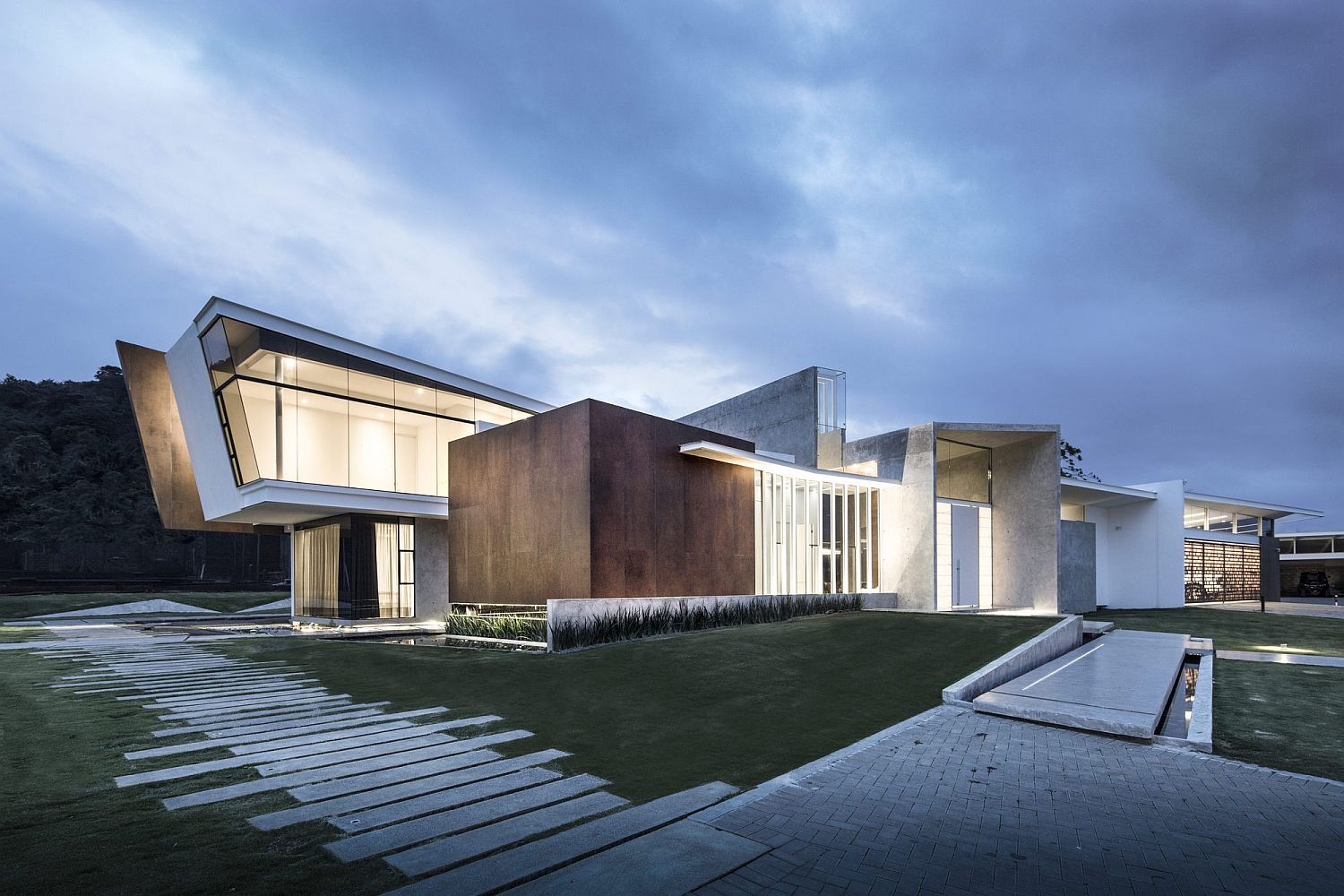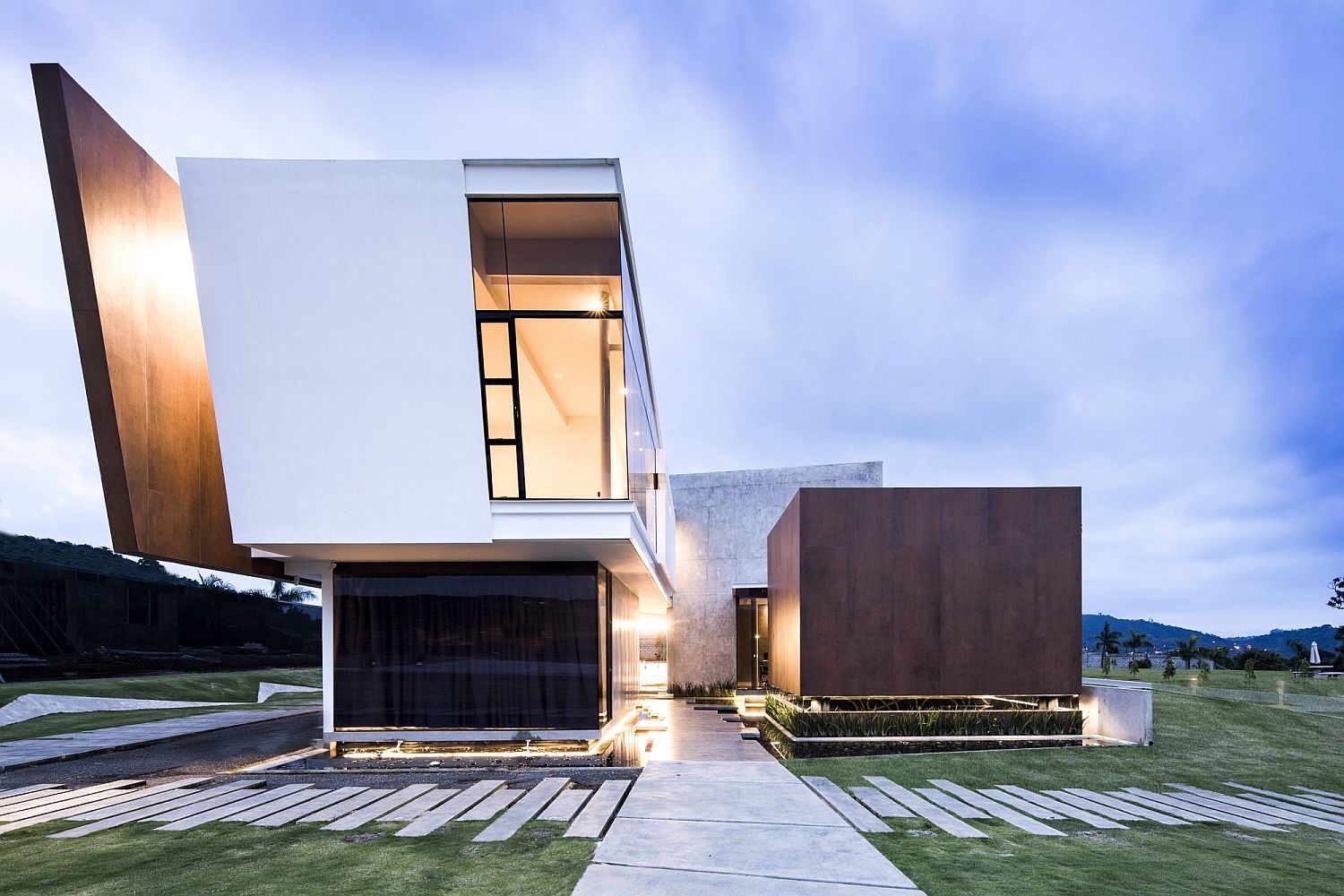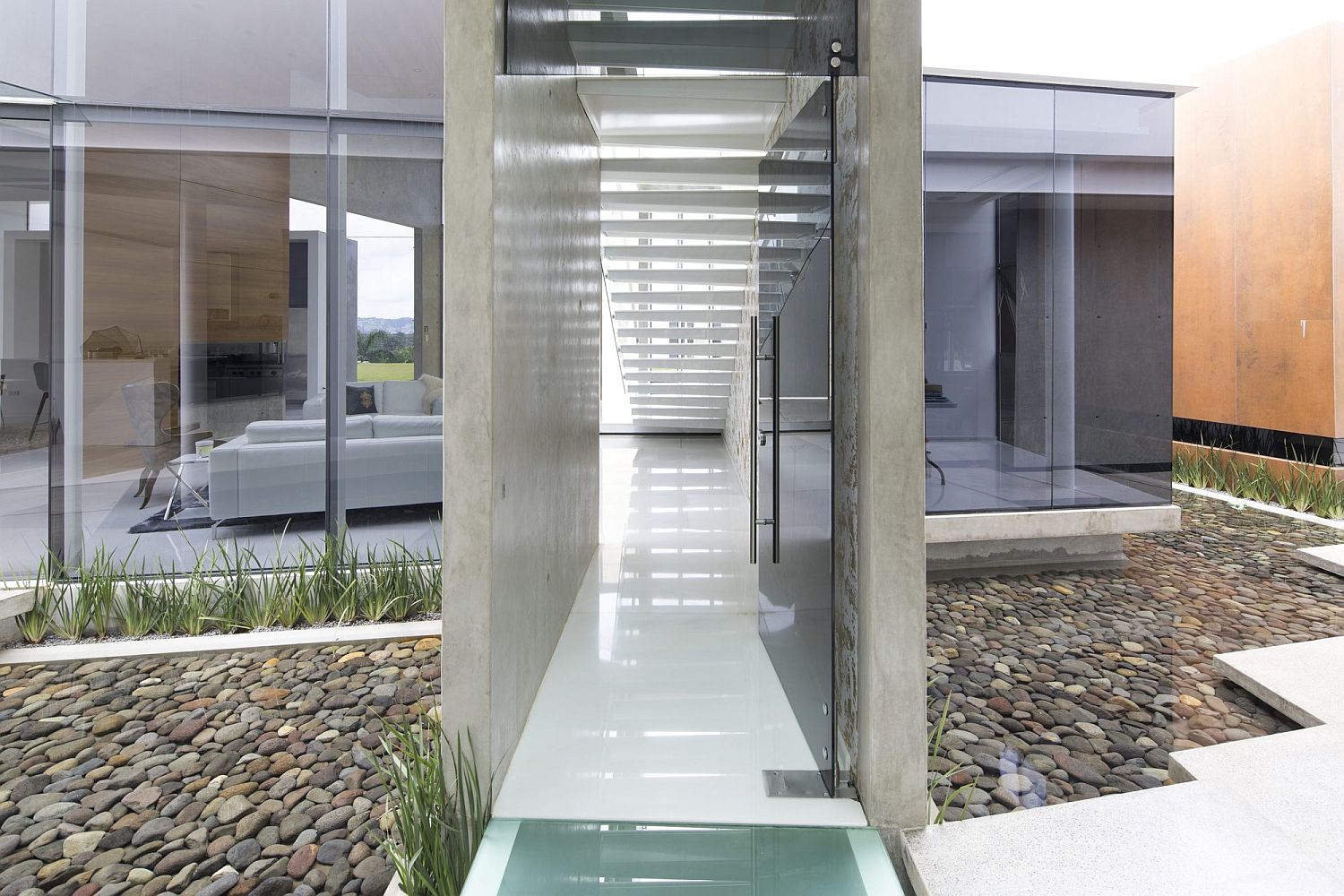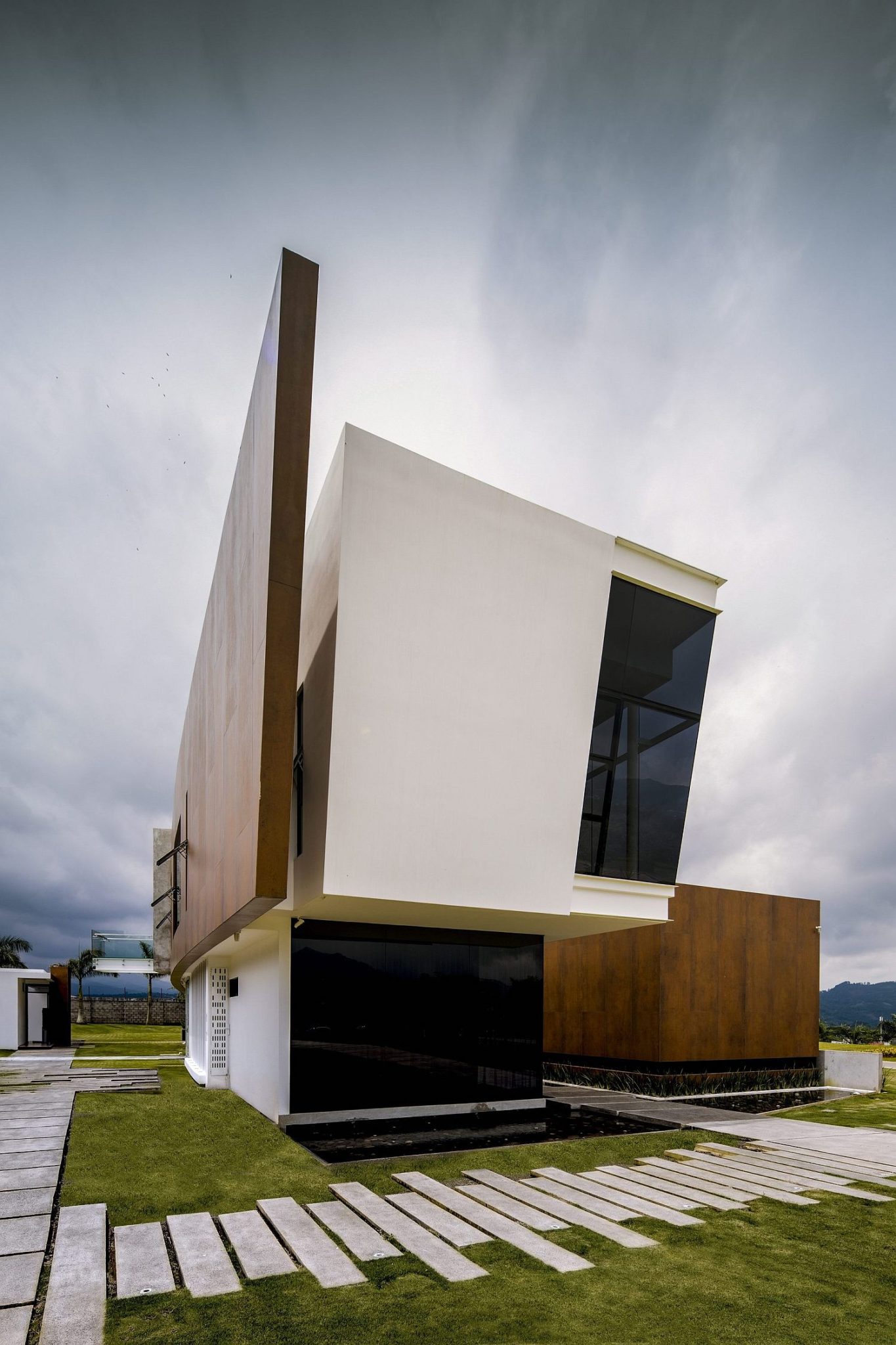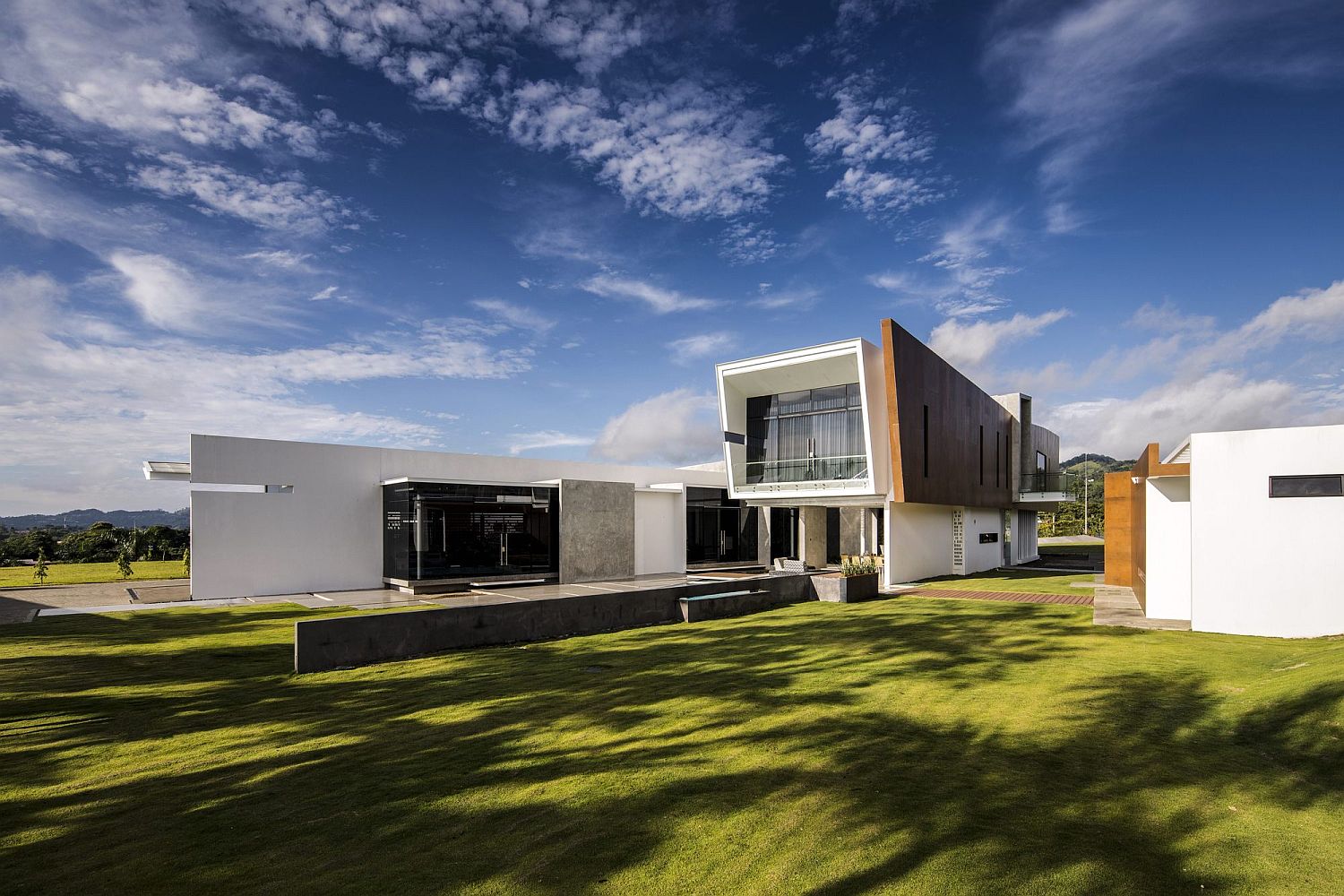 Architecture also manipulates natural light within space. Elements that generate rhythms, movements and games of light throughout the day, and translucent materials that control the intensity of the same, appear to create different atmospheres and accentuate the geometry and warmth of the spaces. The water that articulates the volumes plays with light and air to regulate the atmospheres of the adjacent spaces, filling the void with reflections and giving it life.
RELATED: Contemporary Spanish Home Integrates Stylish Interiors With the Scenic Mediterranean