An idyllic retreat with beautiful beaches and a relaxing ambiance, Stavros is a Greek village that takes you off of the beaten path. It is in this scenic setting that one finds the lovely Pop Sugar sweet design shop designed by NORMLESS Architecture Studio. Much like pleasant village by the waves, the sweet shop seems to take you back in time with a hint of retro charm. You can almost see the white picket fences, the ice cream van and children on their bicycles around this quaint little eatery. The design of the space is unique with a wavy, blue façade that is inspired by the form of melting chocolate.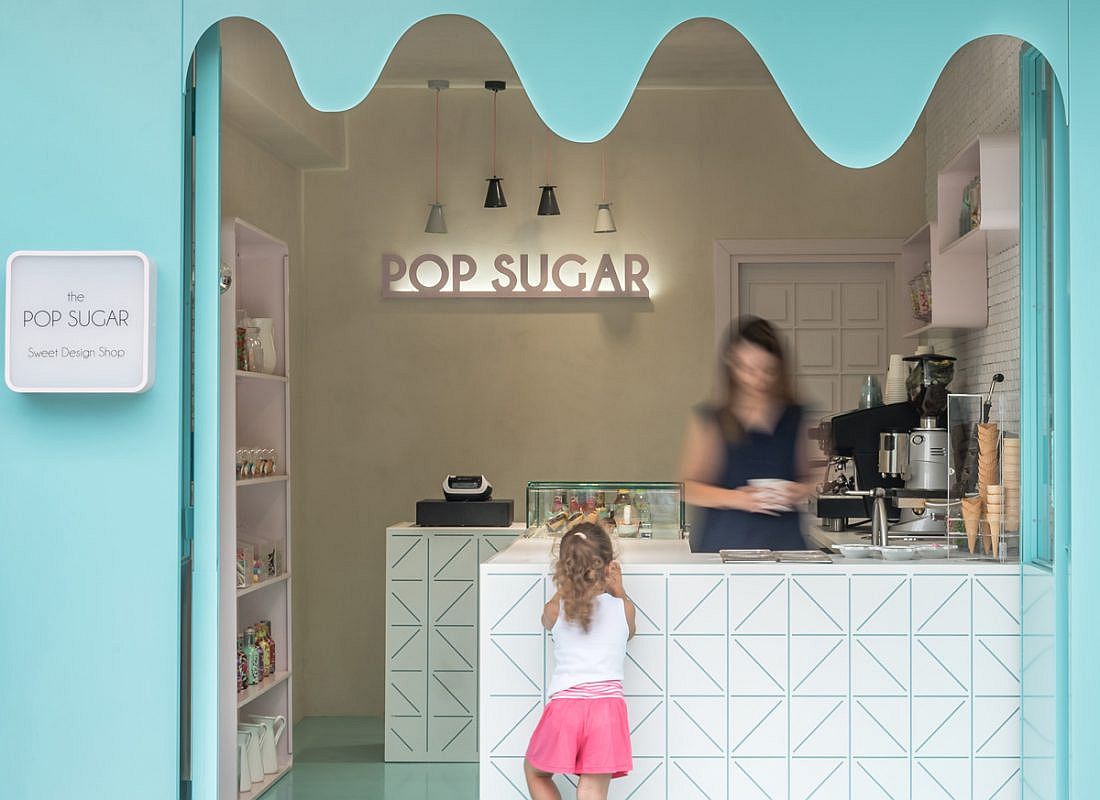 Despite its inspiration being drawn from chocolate, you can also see a reflection of the coastal charm that Stavros exudes here. A counter with geo pattern leads to an interior draped in pastel pink. Everything seems ever so chic with a pink door leading the kitchen tucked behind. A lovely display of handmade waffles, cookies and cupcakes greets customers at the front of the shape while across the street is a fabulous trolley with a design matching that of Pop Sugar where kids can find both candy and popcorn. It all feels absolutely picture-perfect!
RELATED: Sweet and Sour: Mixing Cherry Limeade & Splashing It in Our Homes for a Refreshing Interior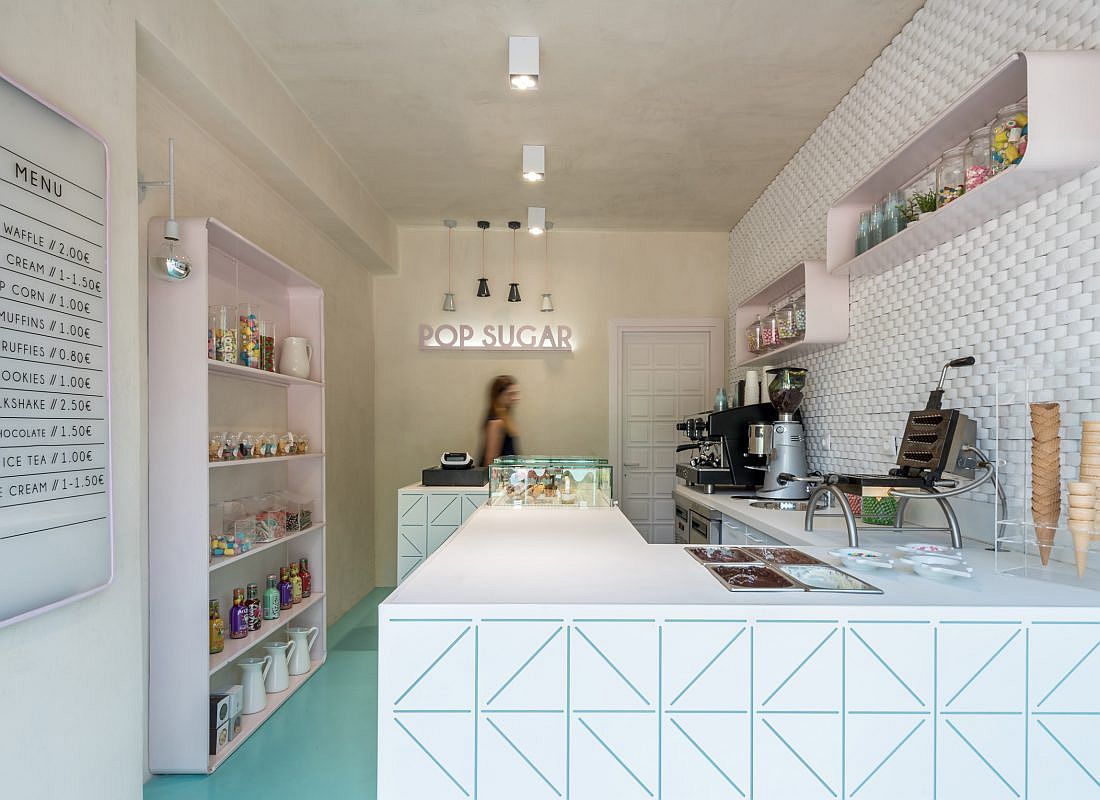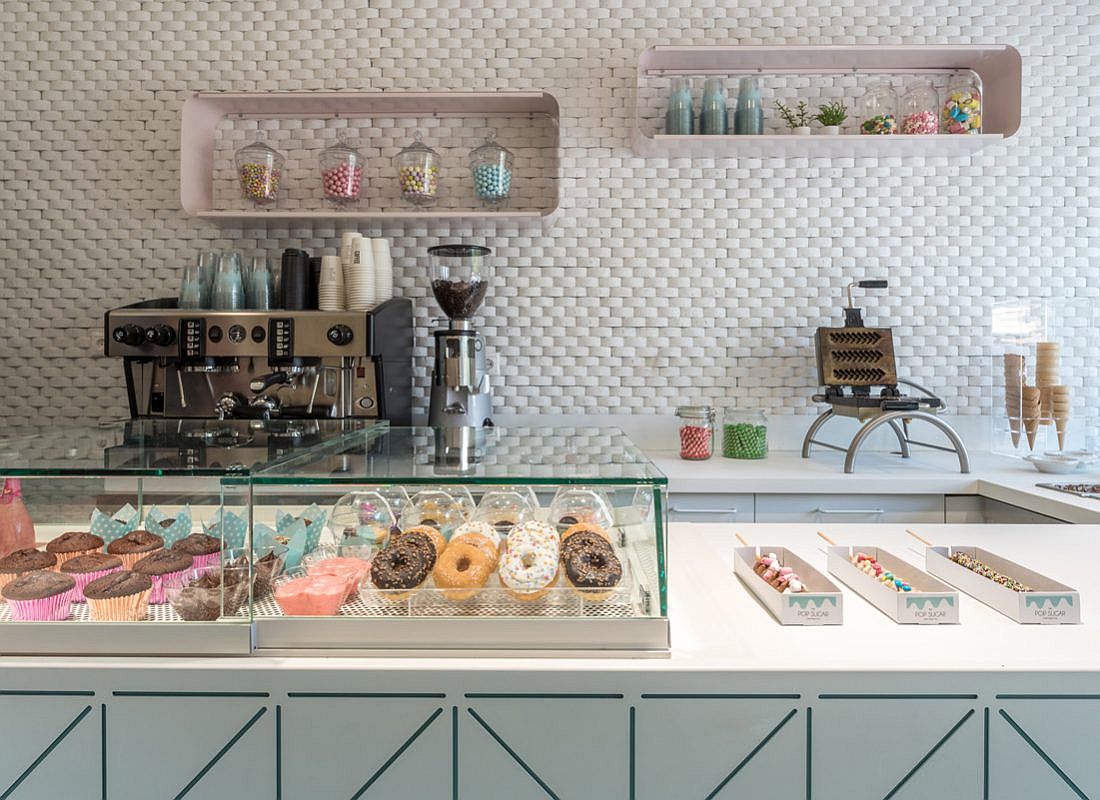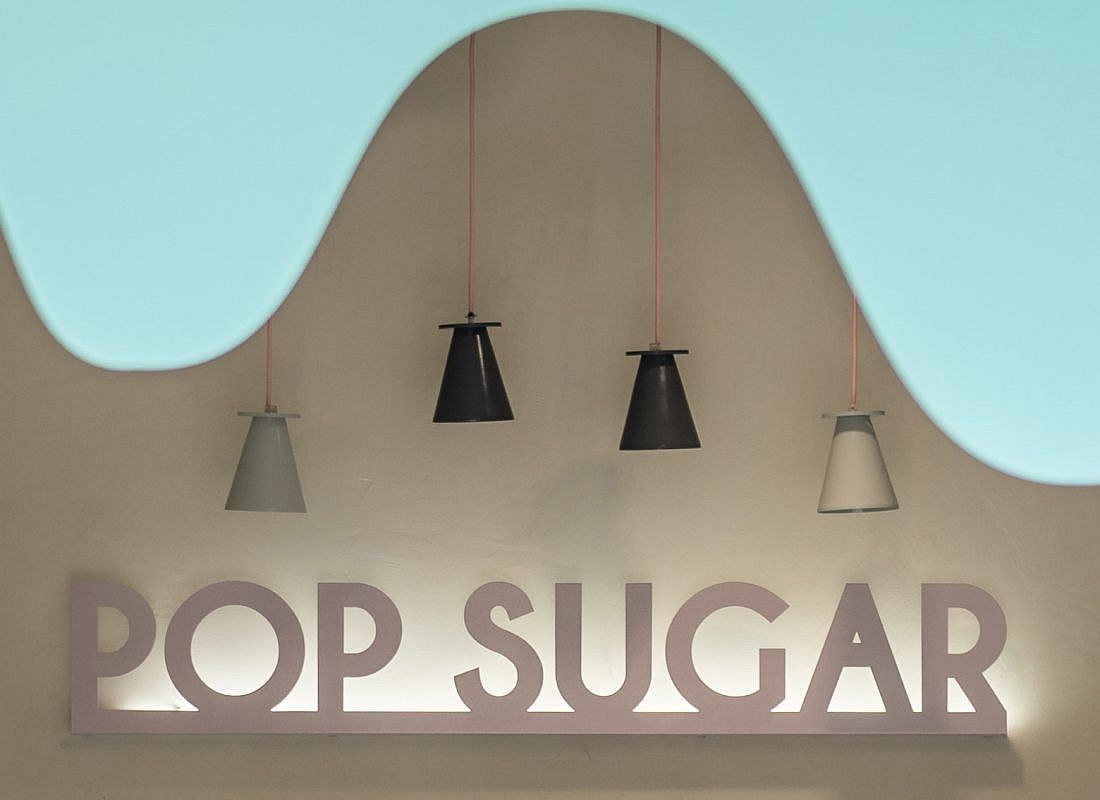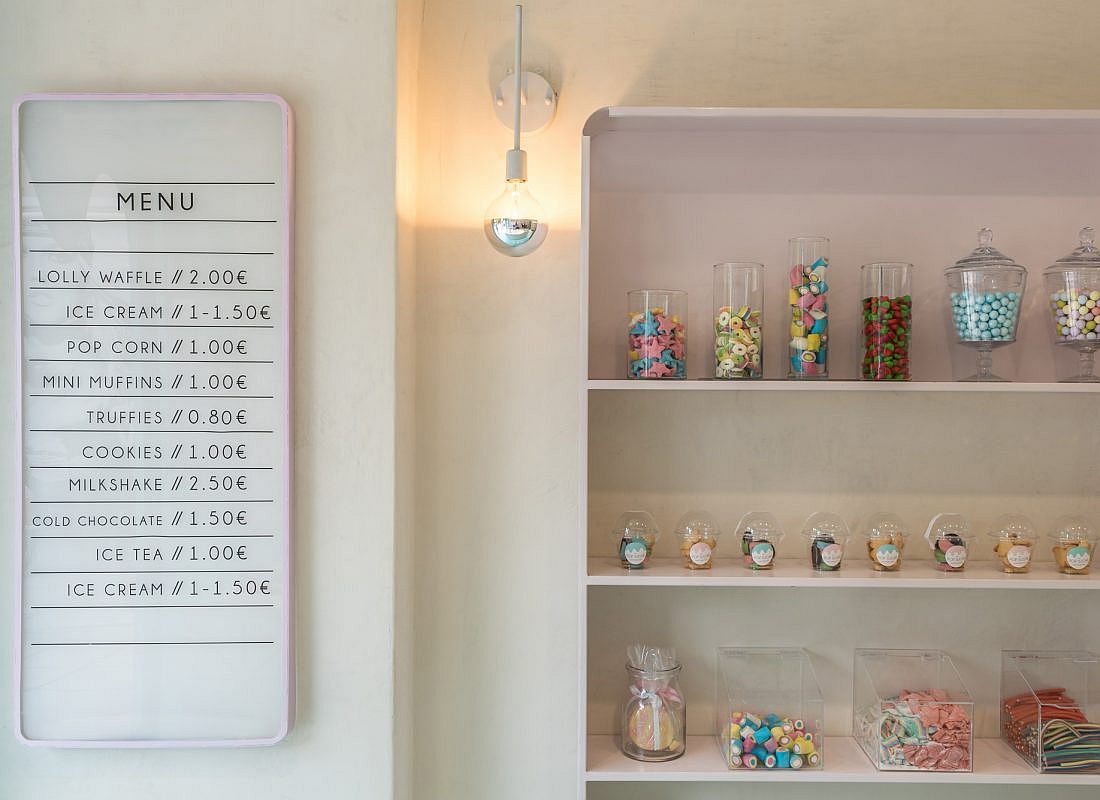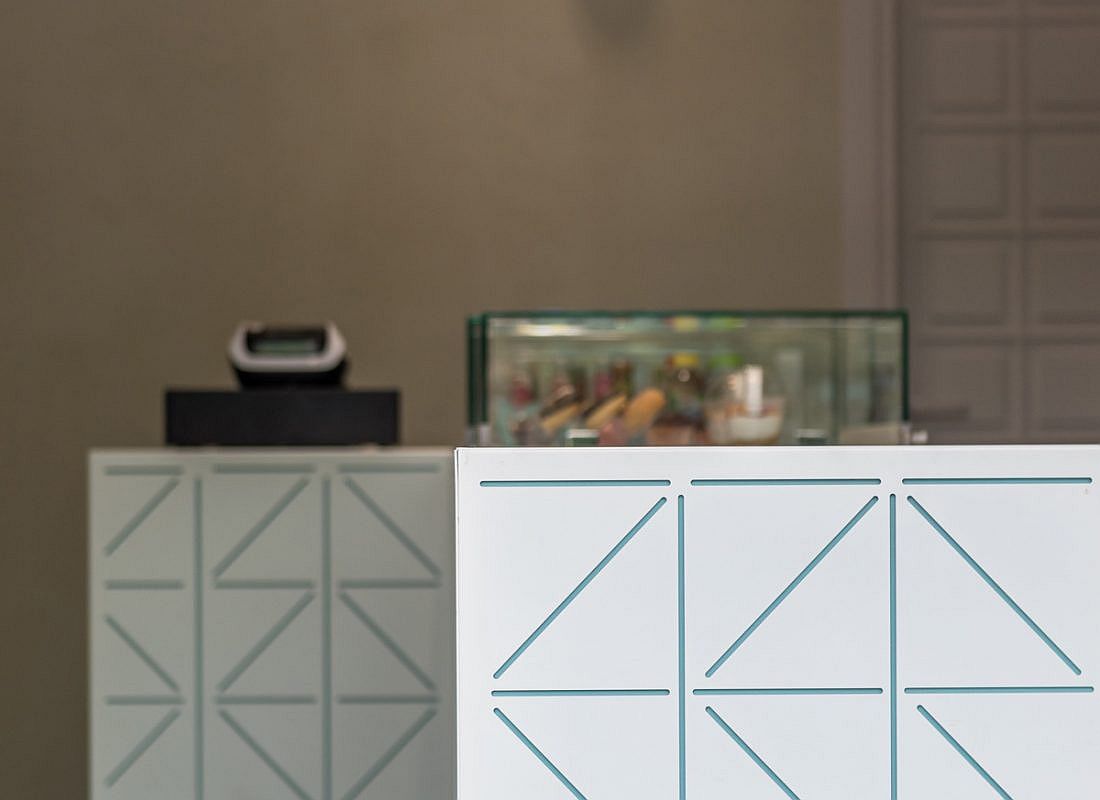 The design of the sweet shop is unassuming, attractive and yet not too loud. The use of gentle pastels makes it visually even more attractive while 25-square-meter space inside has been used cleverly to create a clutter-free and cheerful environment. Next time you are holidaying in this part of Greece, we sure suggest you grab a quick, sweet bite here! [Photography: George Sfakianakis]
RELATED: The Tire Shop Project: Inventive and Sustainable Live-Work Studio in Montreal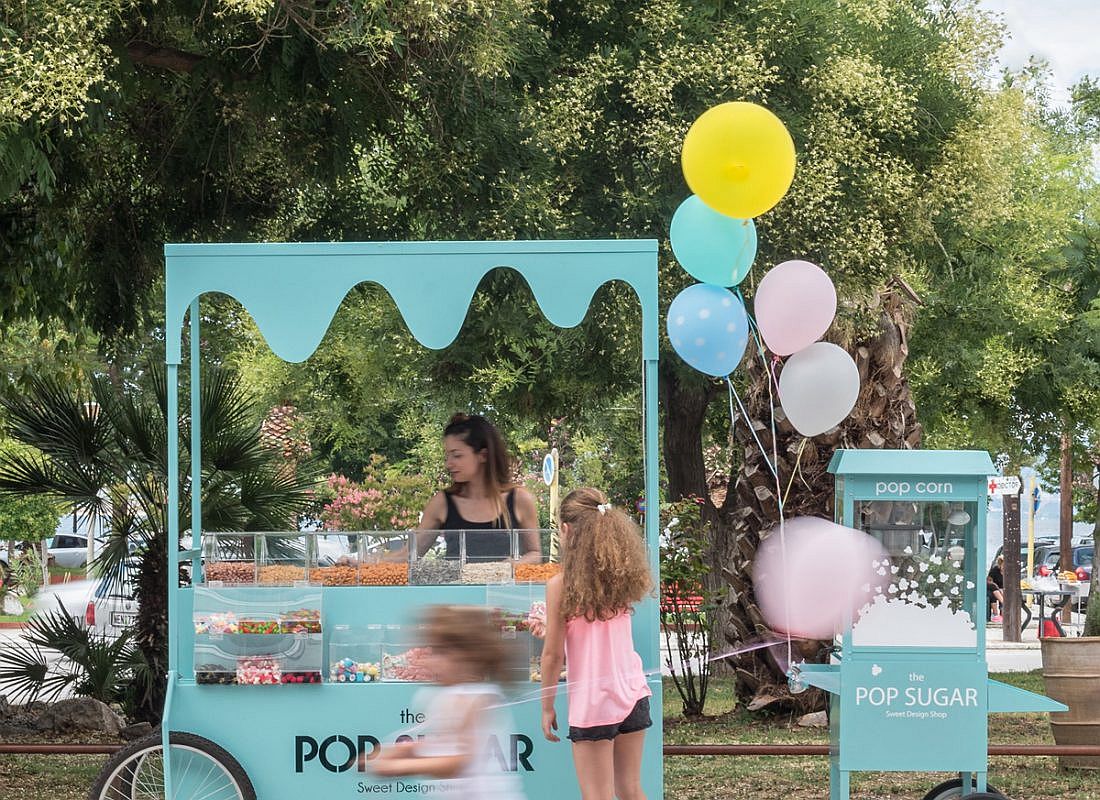 Liked the story? Share it with friends.