The general idea of creating a cozy and comfortable modern home centers around the idea of adequate privacy that is combined with a sense of connectivity with nature. But this unique and quirky home in the suburbs of Melbourne takes a completely different approach with a first floor living area, kitchen and dining room that open up to the outdoors. While that might sound natural, the design of the home allows those inside to easily interact with neighbors and those passing by on the street – something that is pretty rare in most other homes (if not all) of the neighborhood. Designed by Clinton Murray Architects, Levo's House holds its more private areas on the lower, ground floor.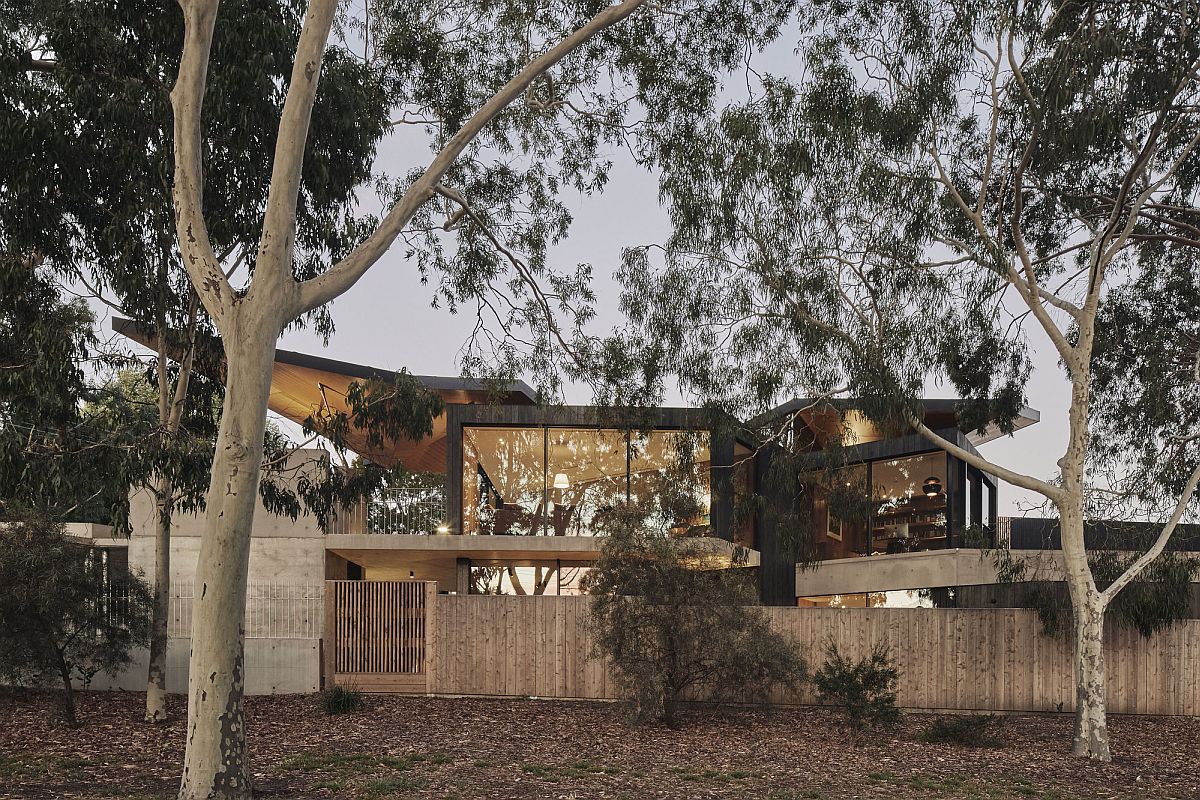 Another striking and interesting feature of the home is the folded y roof that can be seen even from a distance and gives the residence a distinct identity. On the inside, it is a neutral color palette in white, wood and concrete that takes over with glass walls, sliding glass doors and skylights bringing in natural freshness. Set on a triangular lot, the balance between privacy and openness is almost perfect in here as you get the very best of both worlds! [Photography: Peter Bennetts]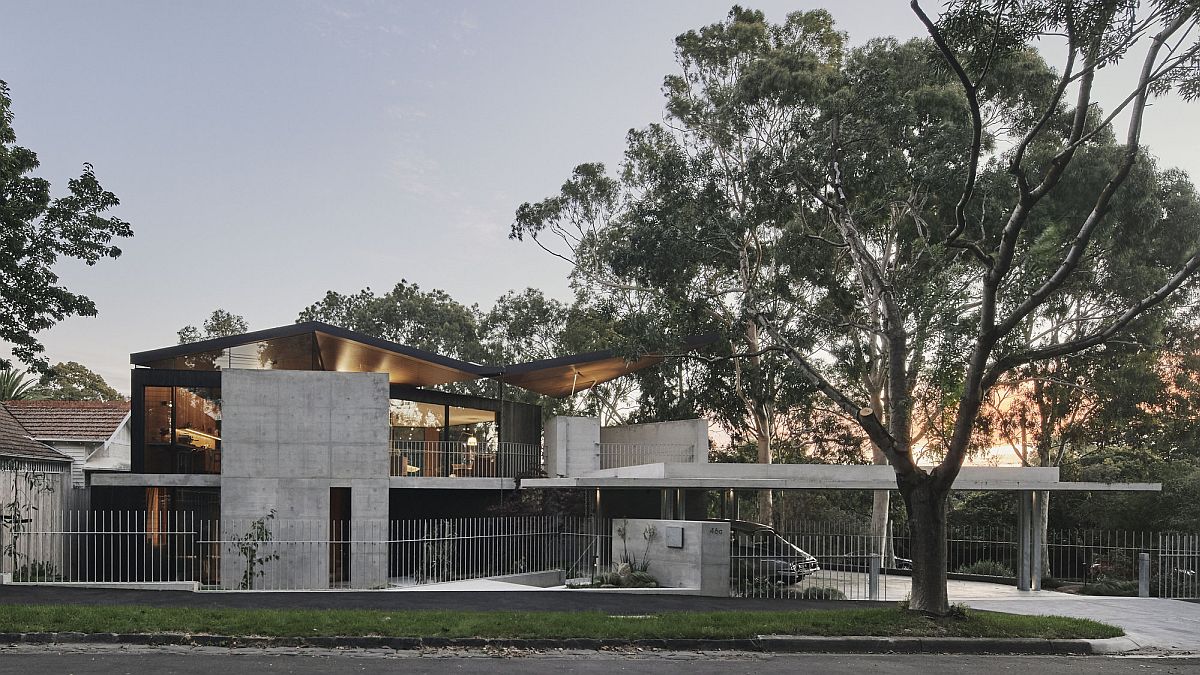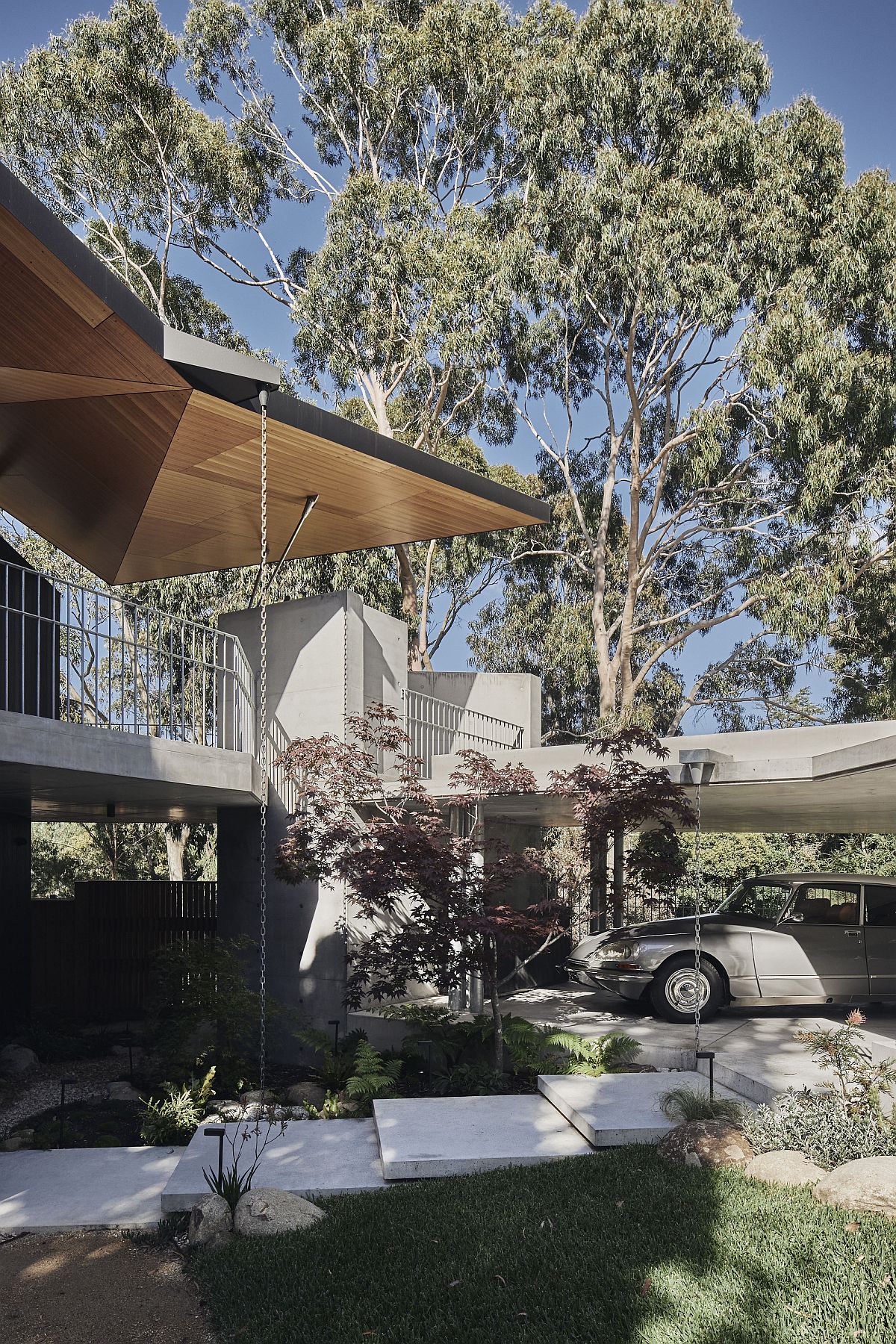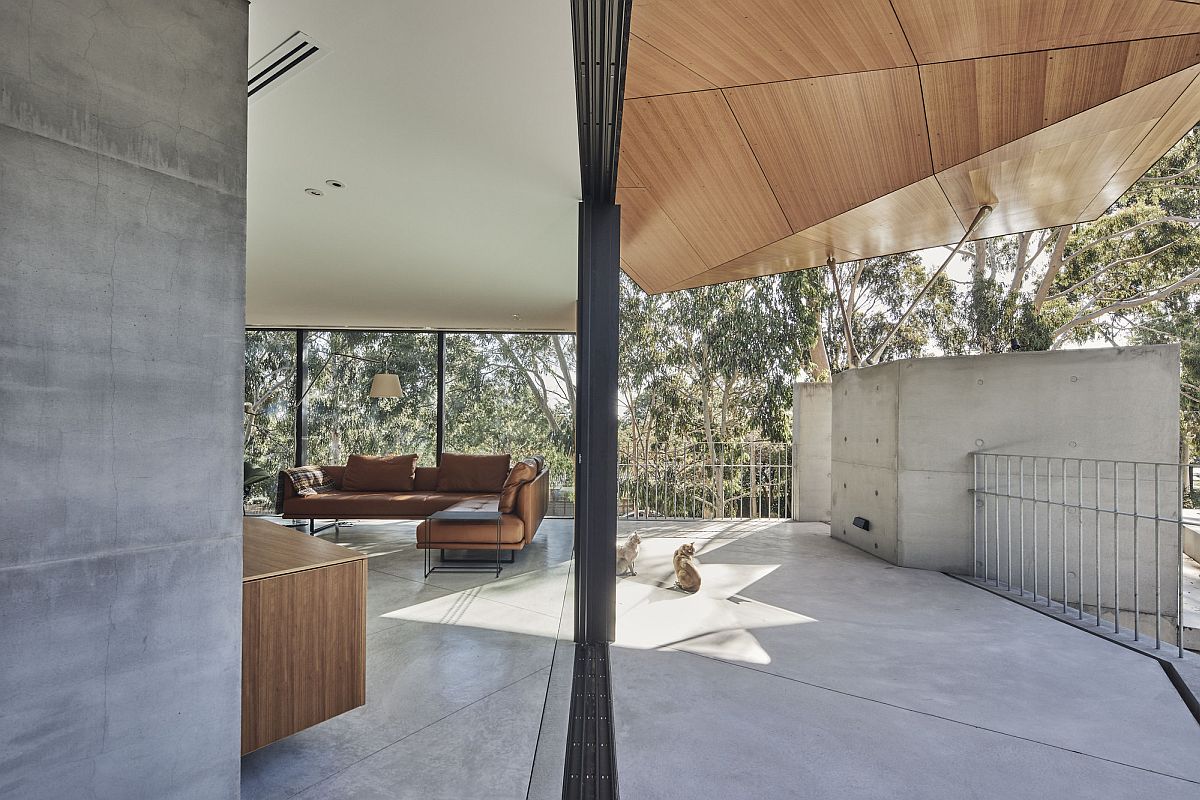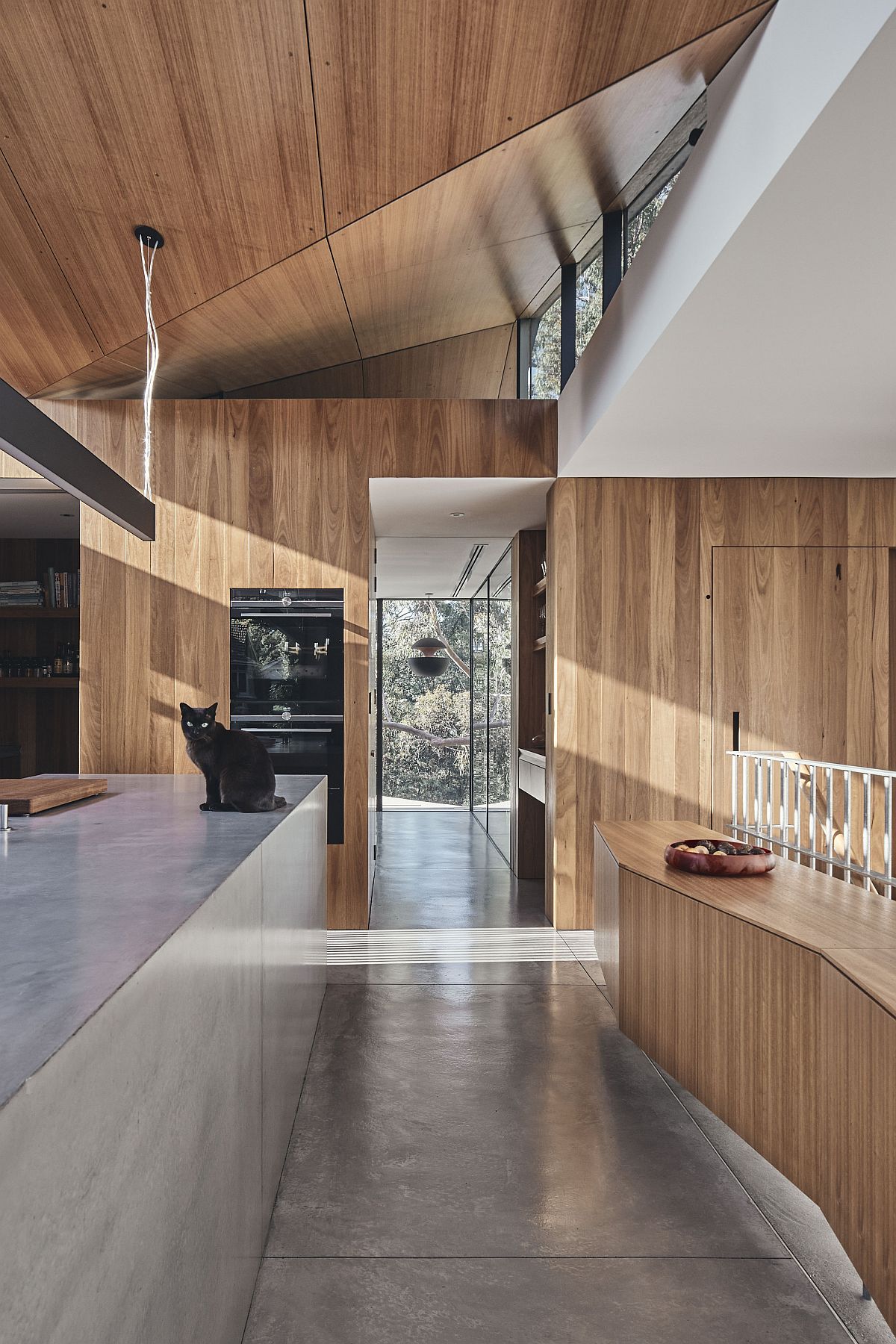 The design 'moment' for us was taking the planning control stipulating a 'pitched roof' and adapting the triangular geometry of the site into a folded y roof that reads as lightly as possible. We worked closely with an extraordinarily creative (old school!) engineer from Canberra Ken Murtagh to create a roof that mystifies!