A perfect architectural composition touches you in more ways than one. It is not about just aesthetics and ergonomics alone. Involving multiple senses makes a more lasting impression and this contemporary home in Kew, Melbourne aims to do that with a unique blend of materials and an equally innovative home design. It was Architects EAT who decided to give the residence a façade unlike any other with a white aluminum screen that keeps away prying eyes and helps shape a more intimate entrance zone. It also preserves a sense of mystery as one is greeted by a blue front gate, lovely grasscrete, hanging plants and a serene ambiance.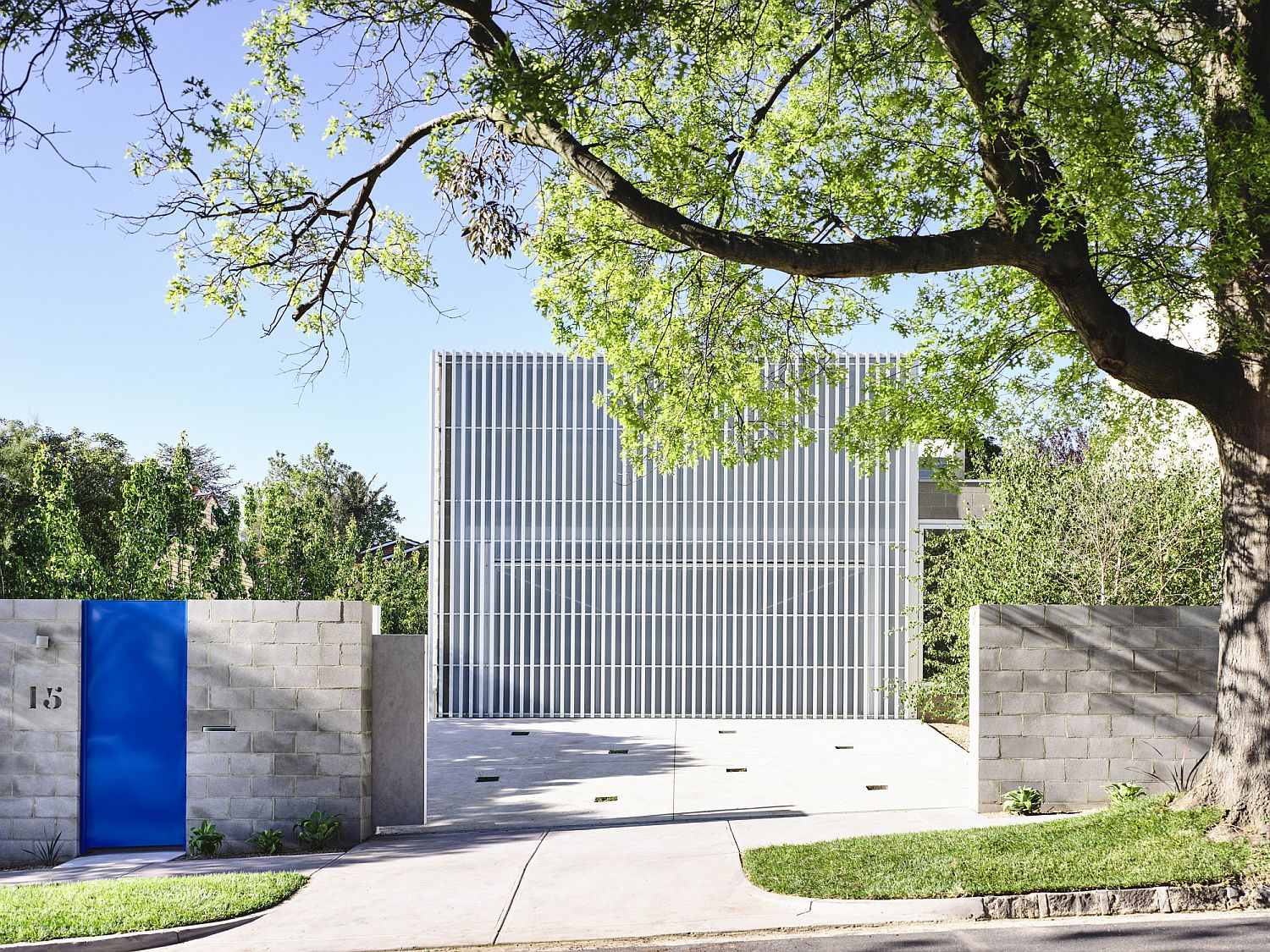 Concrete is the material off choice on the inside with the three inimitable curved ceiling structures in raw concrete standing in contrast to the polished concrete floor. The repetitive concrete 'vaults' capture the Northern sunlight beautifully and fill the interior with bright daylight. As the day passes and seasons wax and wane, the interior changes ever so subtly because of varying natural light even as the rest of the home remains distinctly minimal and stoic. Sporadically used arm wooden surfaces gently interrupt this concrete monotony while blue accents make a rare appearance in the bedroom.
RELATED: How a Custom Timber Screen Transformed This Melbourne Home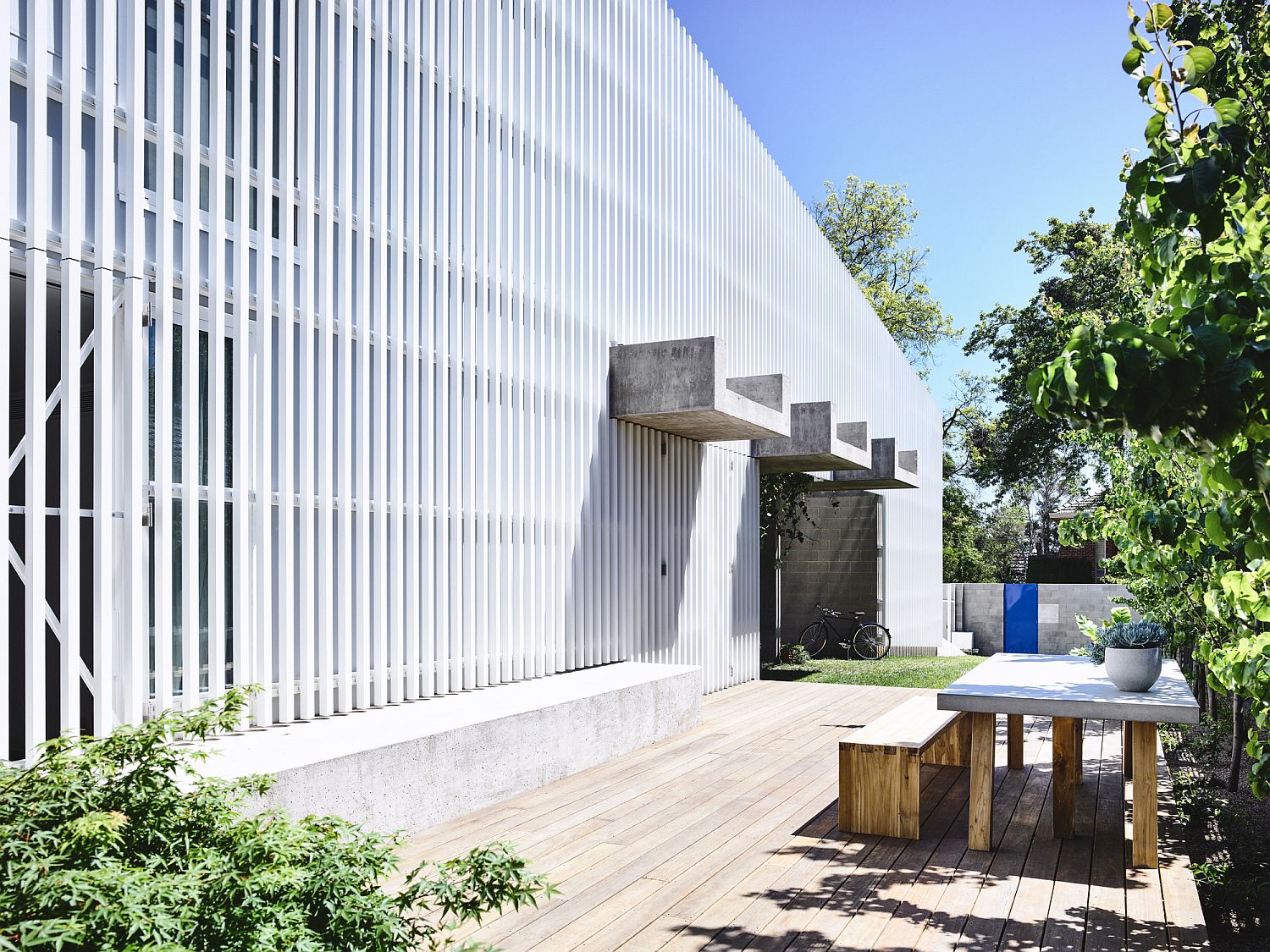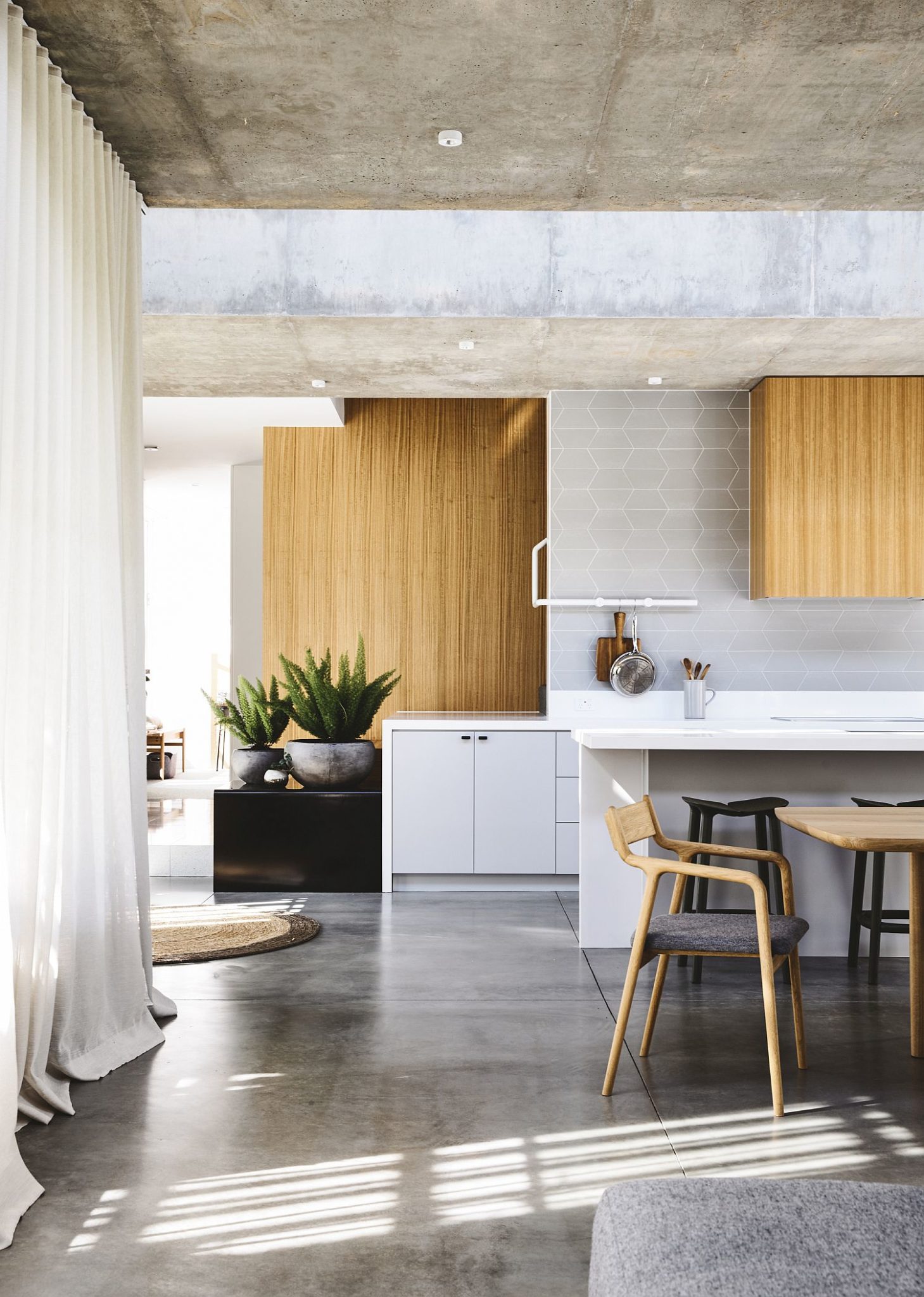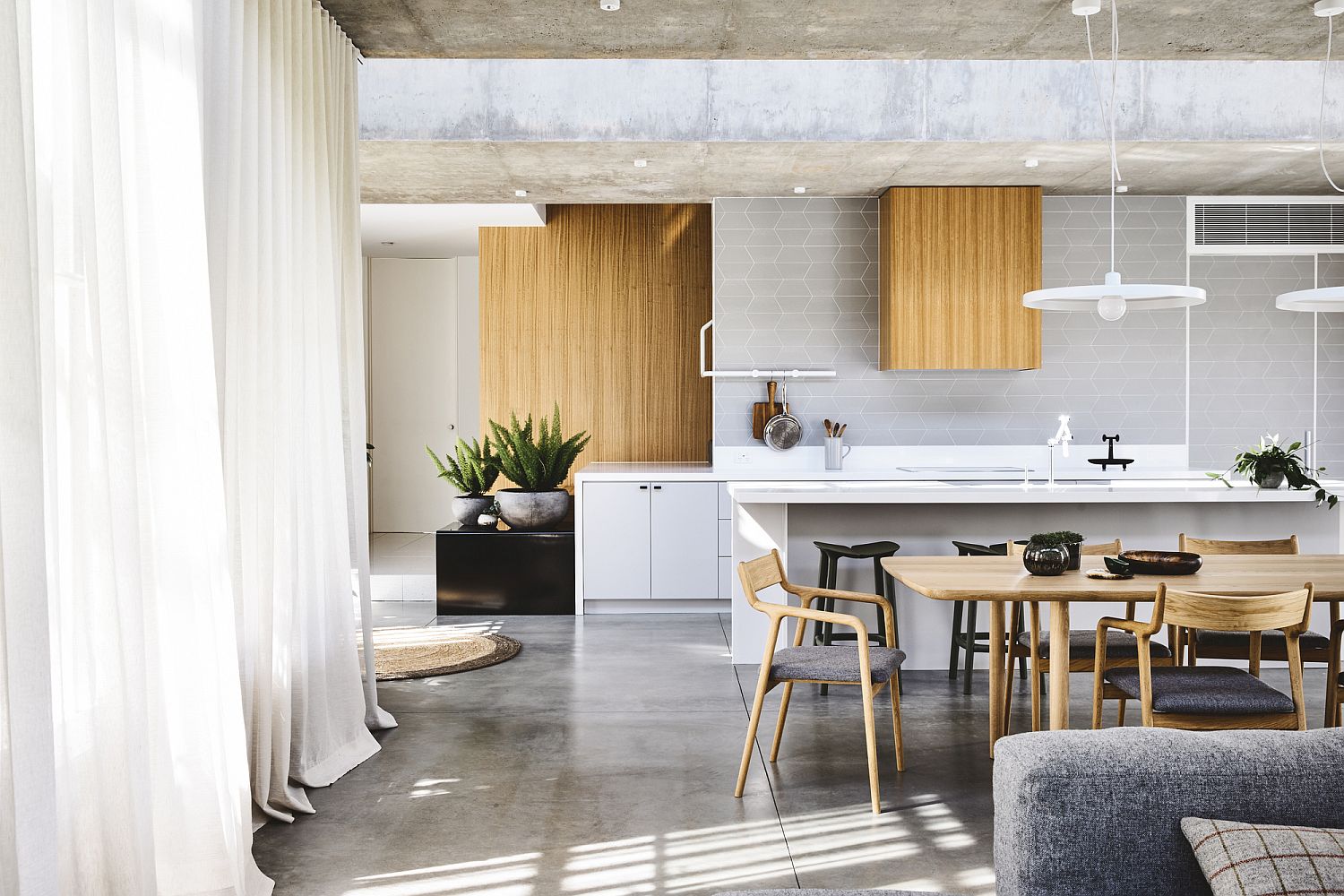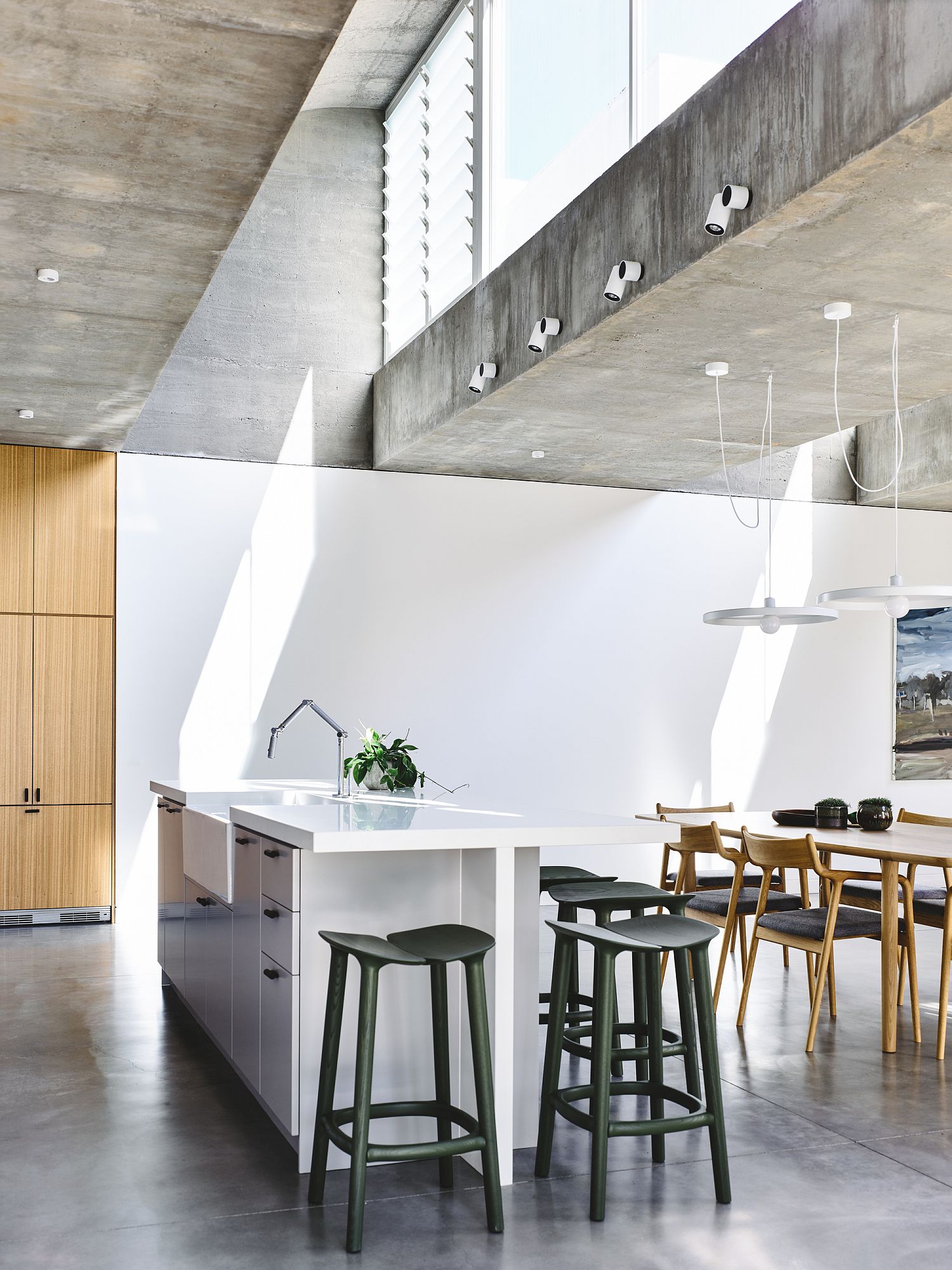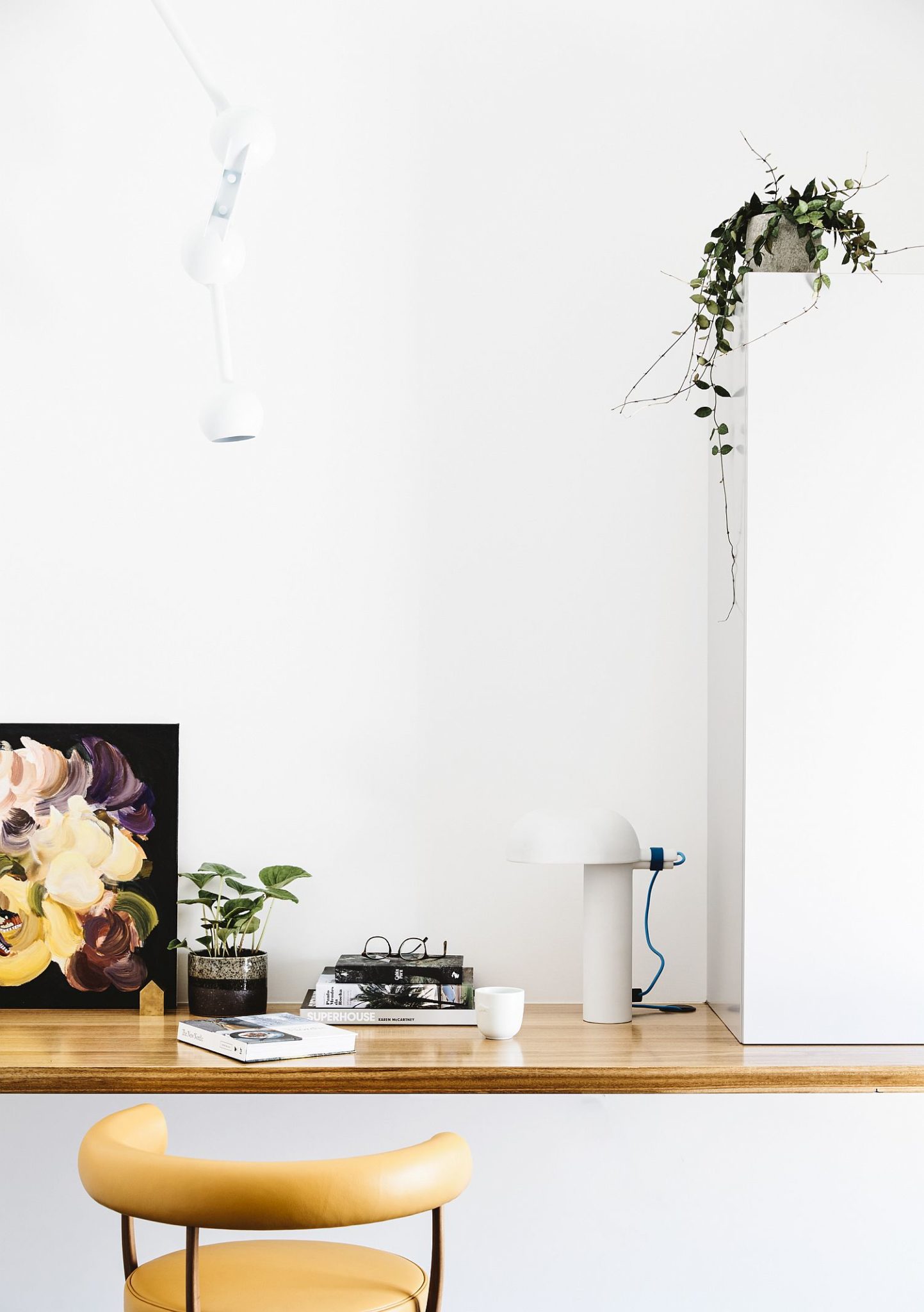 With the open living connected to the garden outside using large glass windows and sliding glass doors, the transition between both the areas is seamless. White sheers keep out harsh, direct sunlight and smart Scandinavian style décor completes this exceptional and ground-breaking Aussie home. [Photography: Derek Swallwell]
RELATED: Dramatic Minimalist Home Transforms an Abandoned Quarry in the UK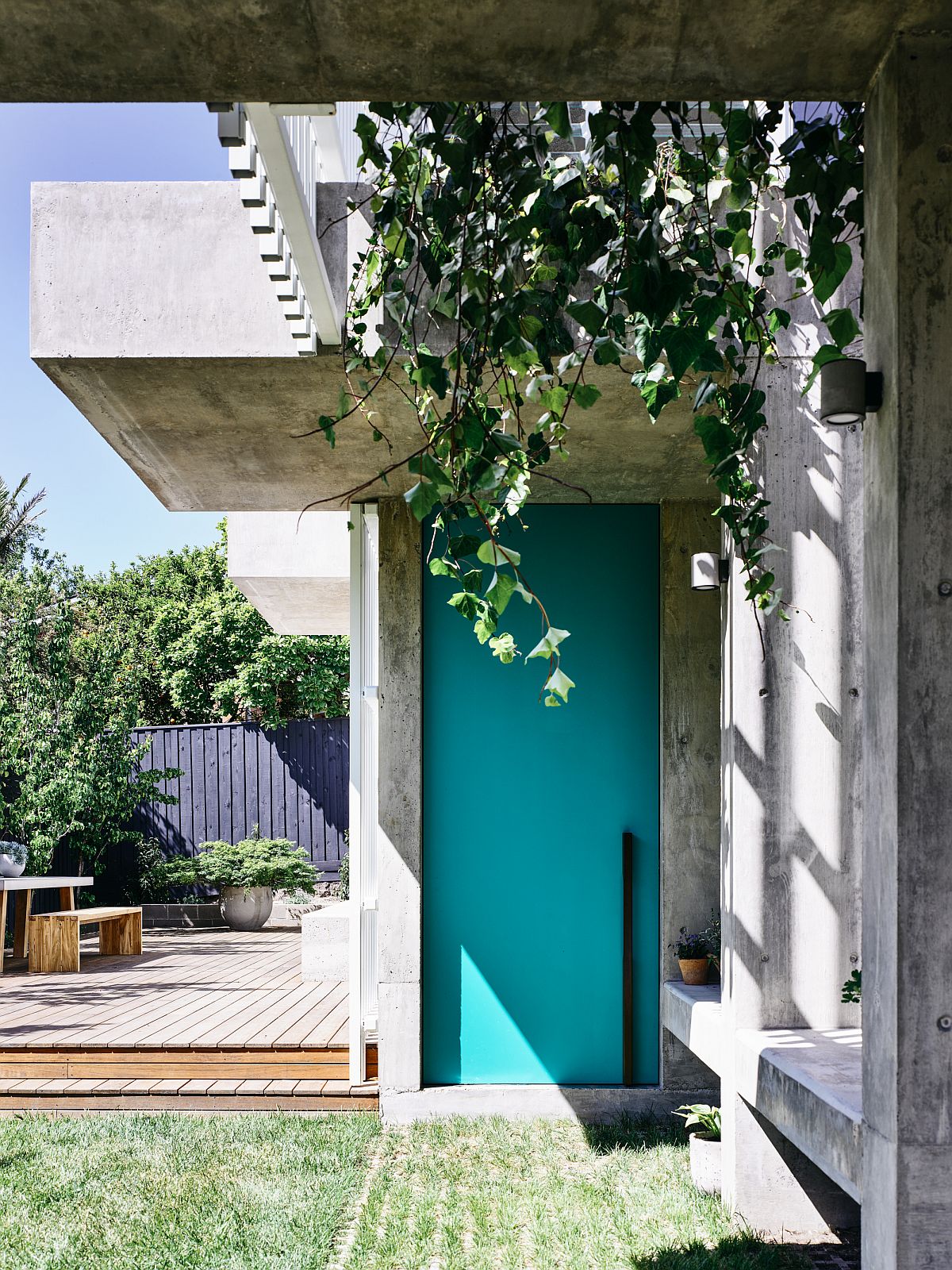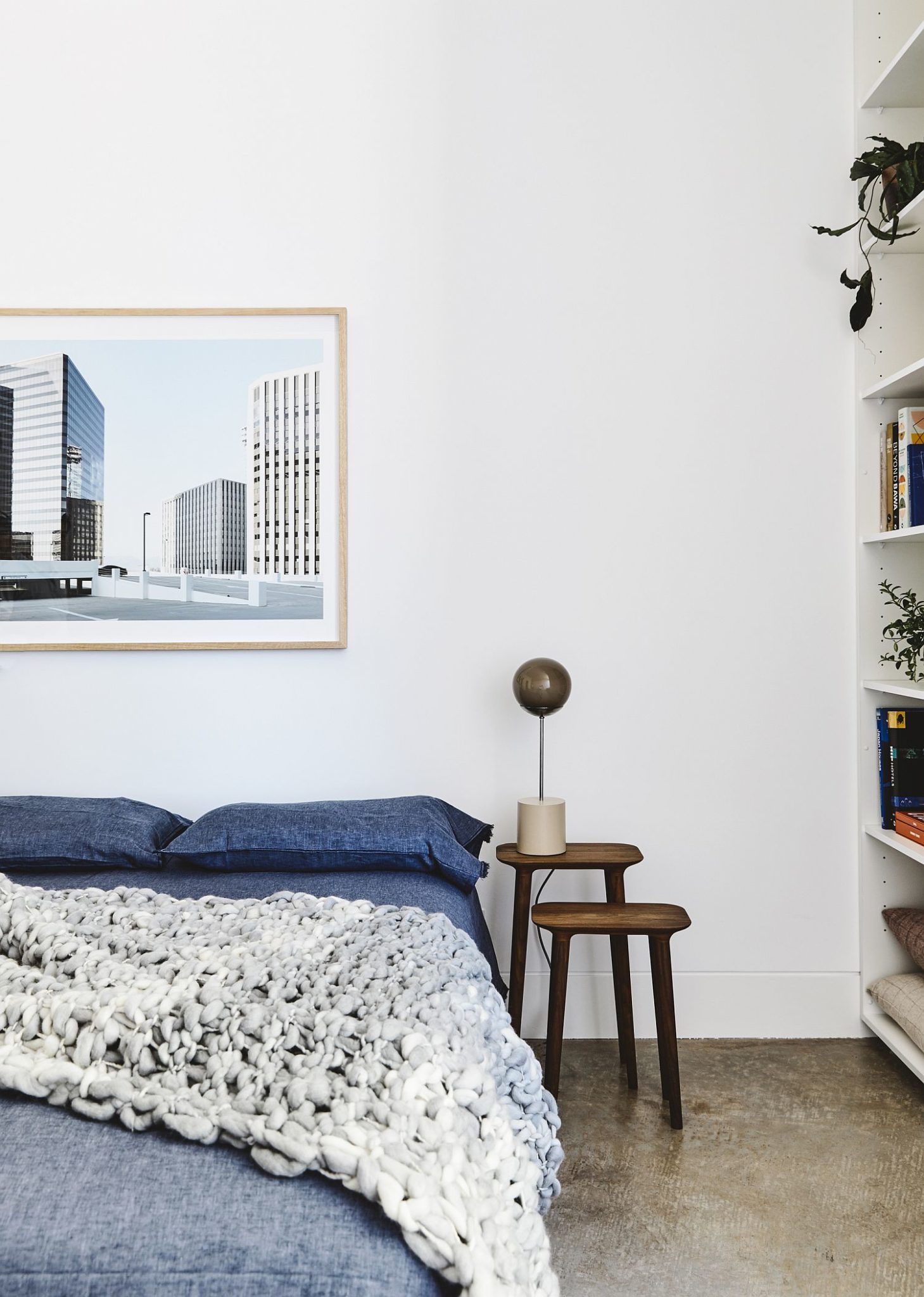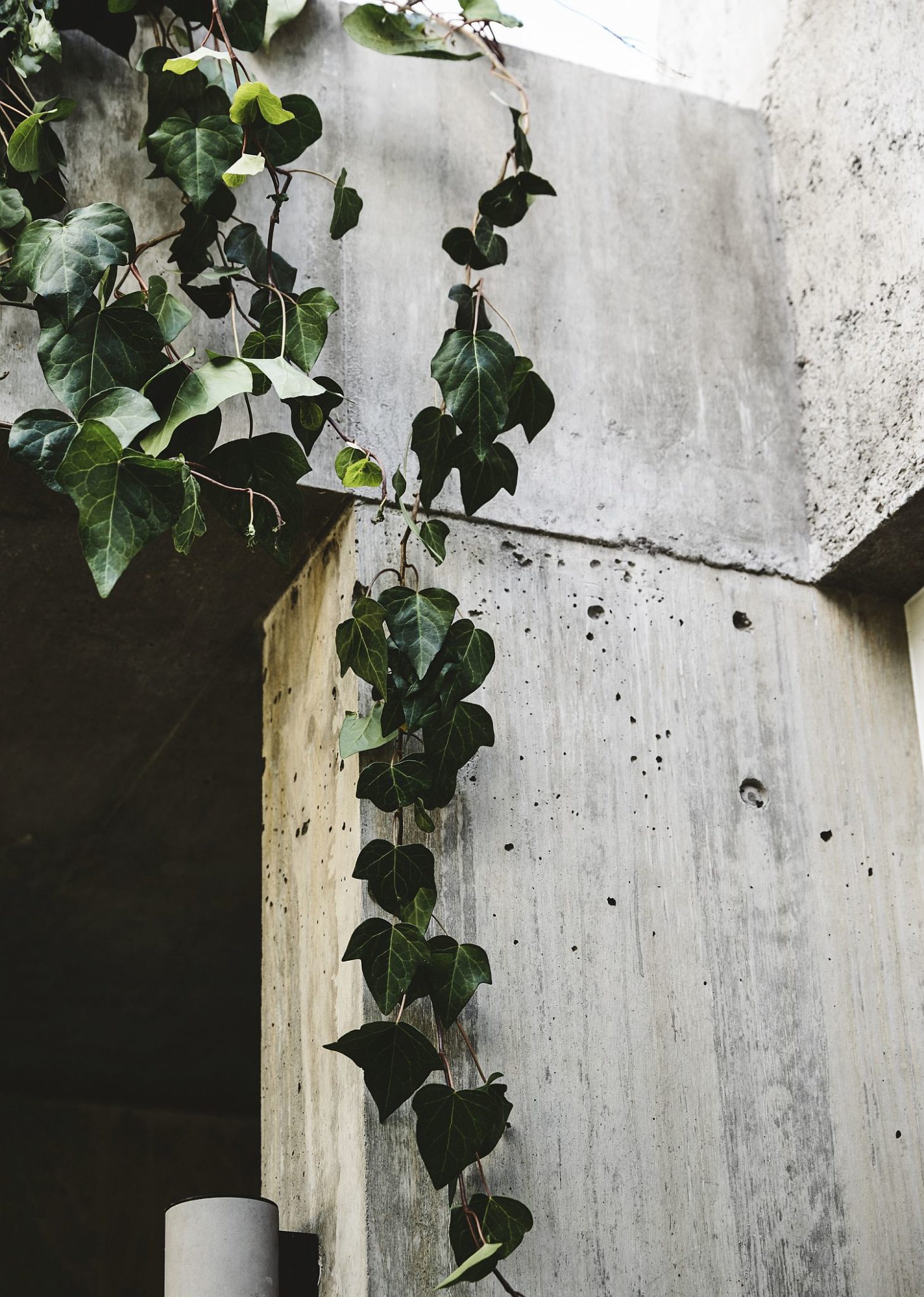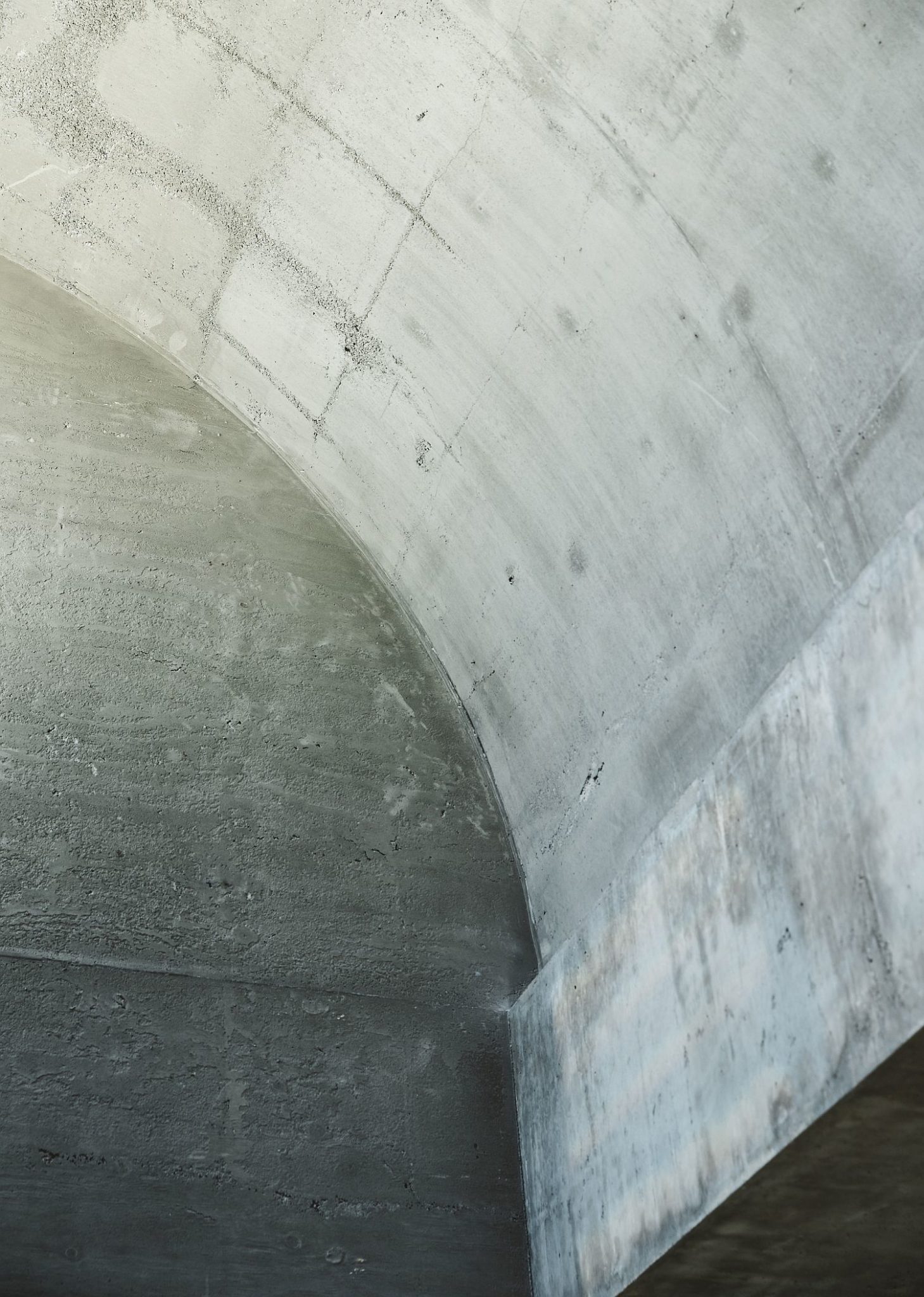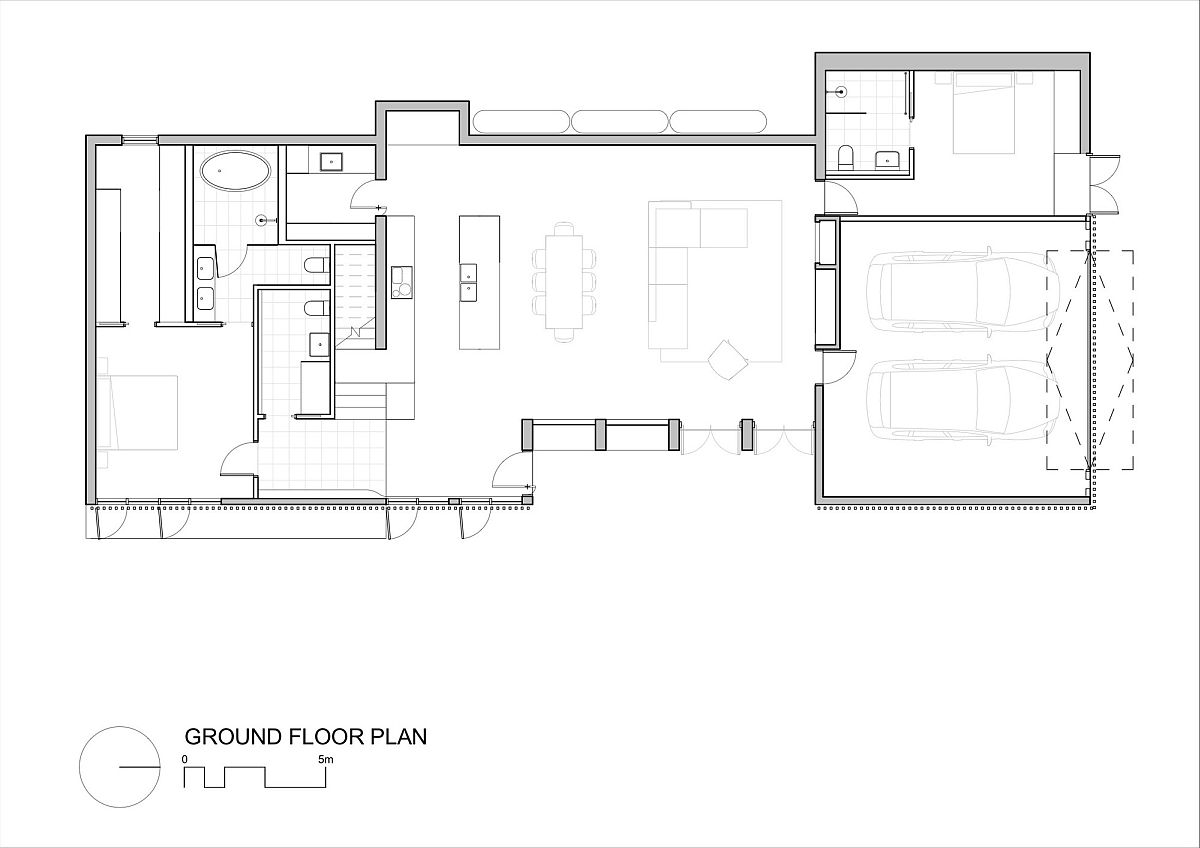 Liked the story? Share it with friends.