A dash of oriental charm, nostalgic elements of the past, Norther European flair and modern-industrial edginess – Bake Café in Changshu, Suzhou, Jiangsu, China has plenty going for it. Its multiple levels present an interesting design element at every turn. Each level of this bakery, eatery and coffee place has its own unique style that is carefully married into the overall appeal of the interior. On the first floor is the coffee and bakery area with its large French doors, lovely lighting and timeless design elements. It is a space that seems to take you into Europe of early ad mid 1900's.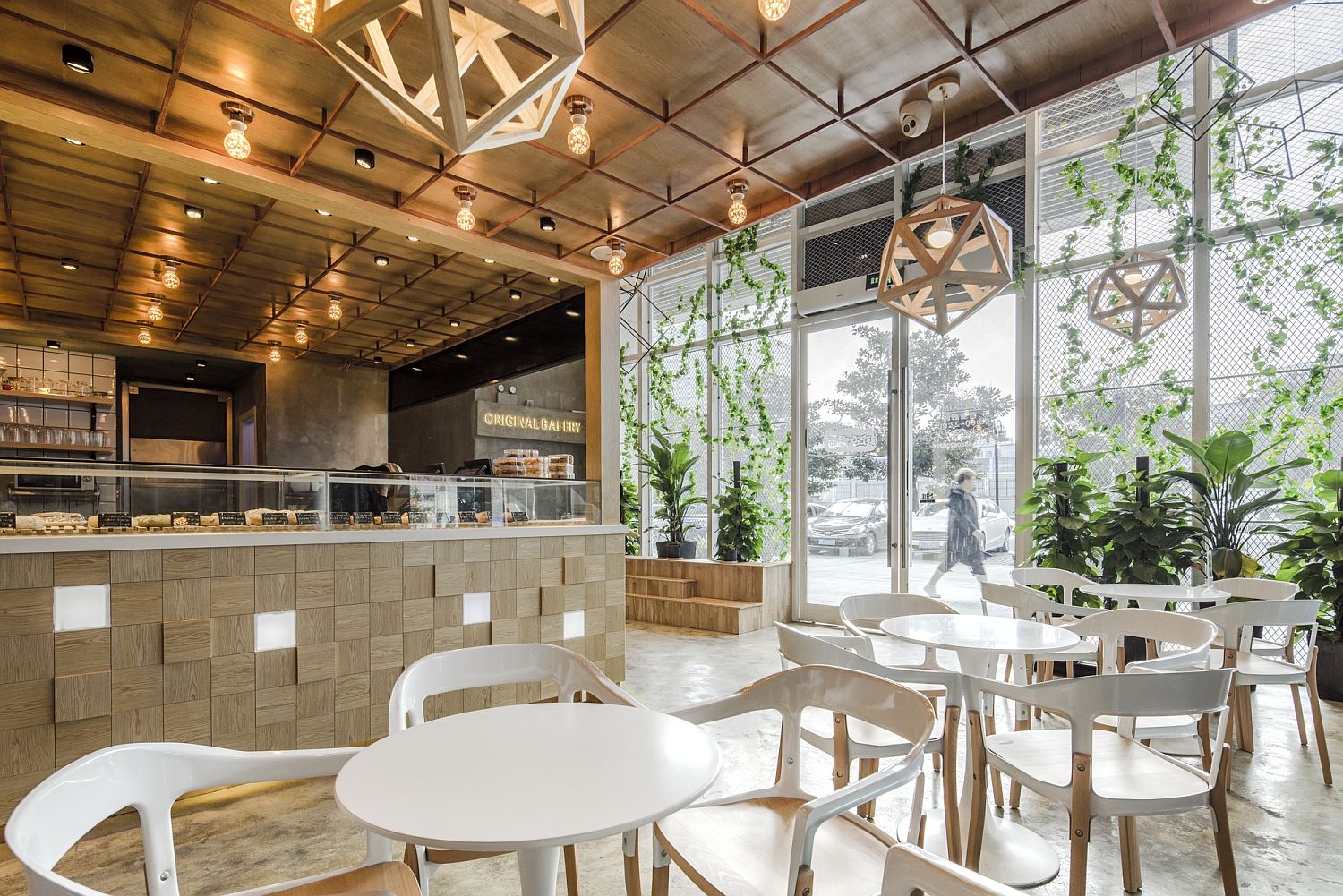 The second level is used as a more casual hangout and dining area where the atmosphere feels far more relaxed and refreshing. A custom botanical garden, a metallic grid that replaces the traditional stairway railing and other industrial design features give this floor a modern-industrial look. The third floor is dedicated to activities and fun social events and large, wooden tables, multiple seating options and a largely adaptable backdrop define this level.
Lighting fixtures on each level also vary ever so beautifully to provide even illumination with a pinch of dramatic panache. It is this attention to detail that makes Original Bakery by D+space design so very special! [Photography: Fancy Images]
RELATED: Gorgeous Multi-Level Family House In Sydney Charms With Its Use Of Wood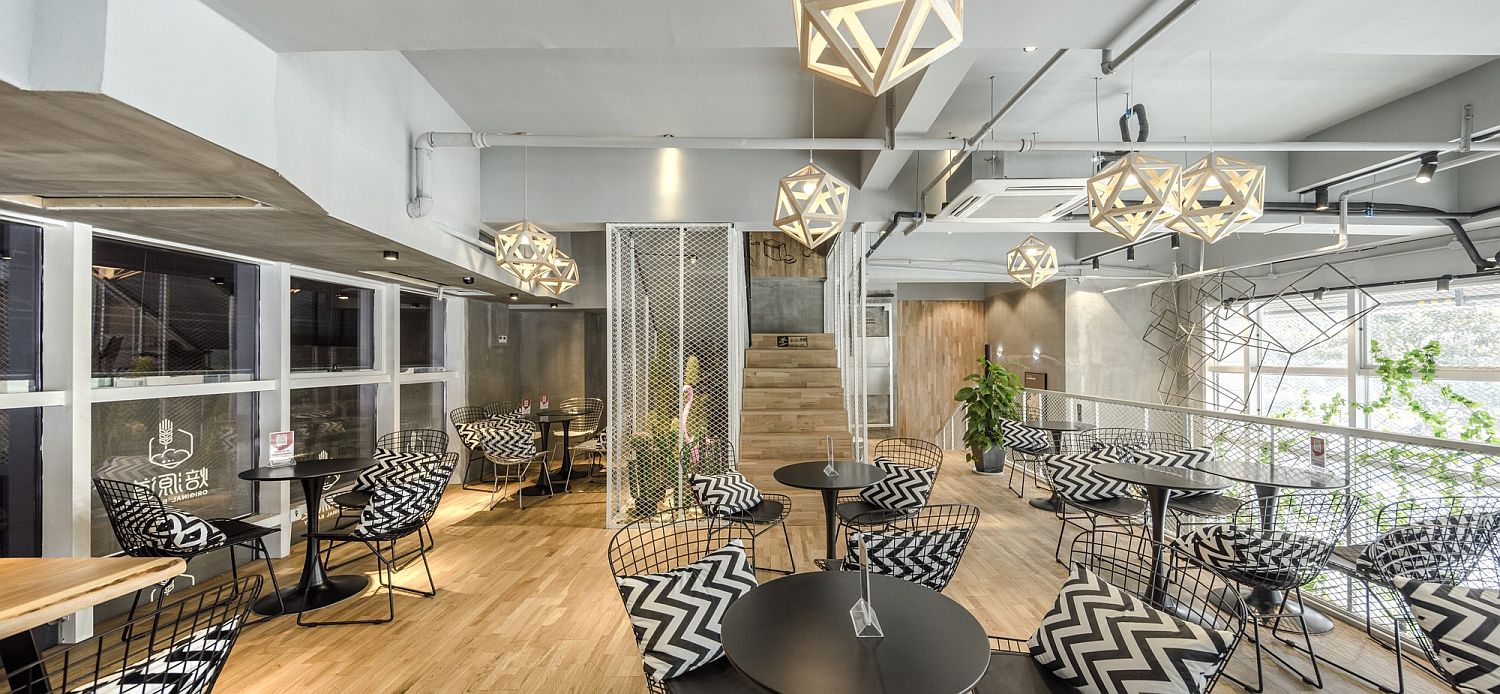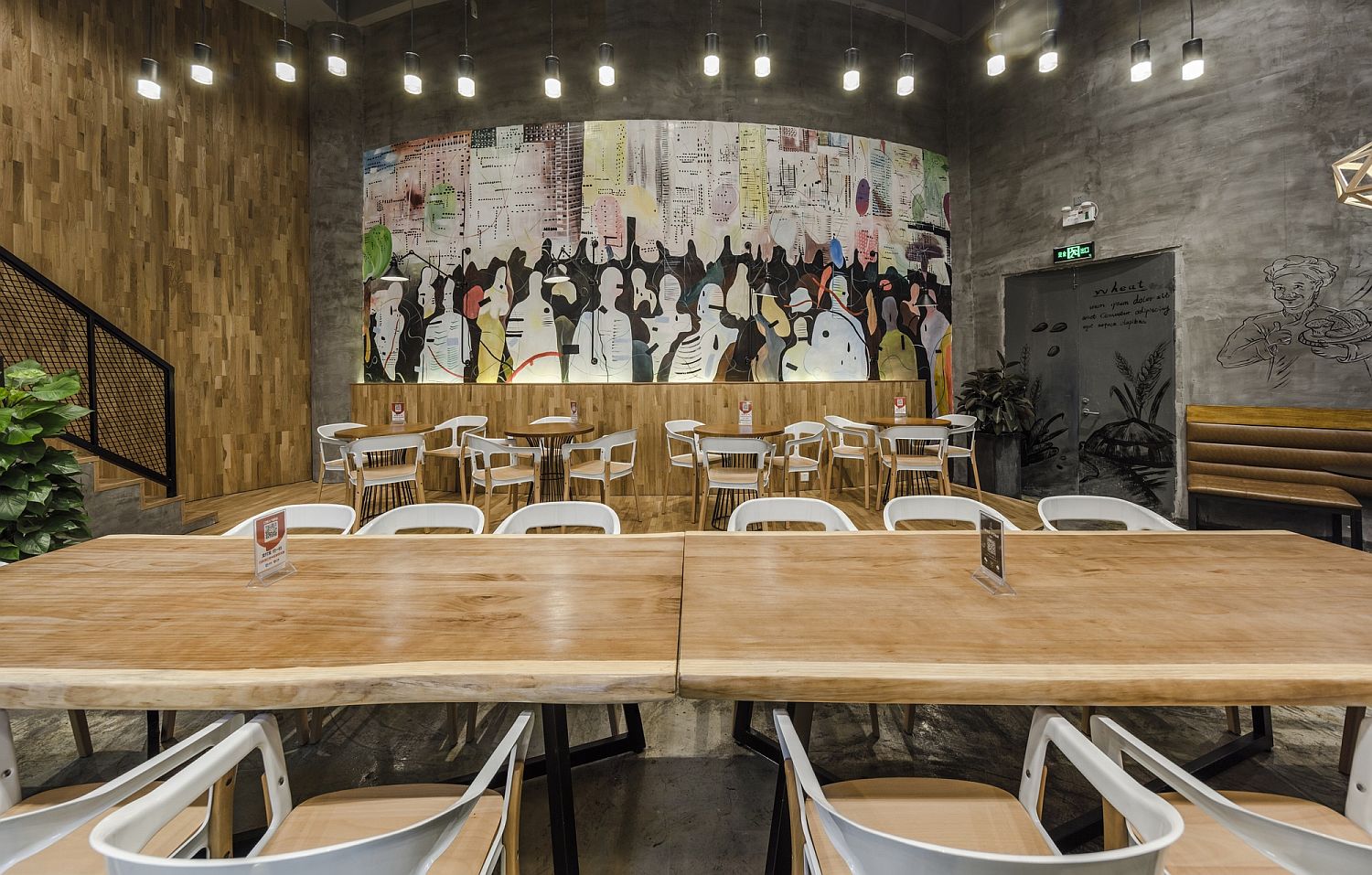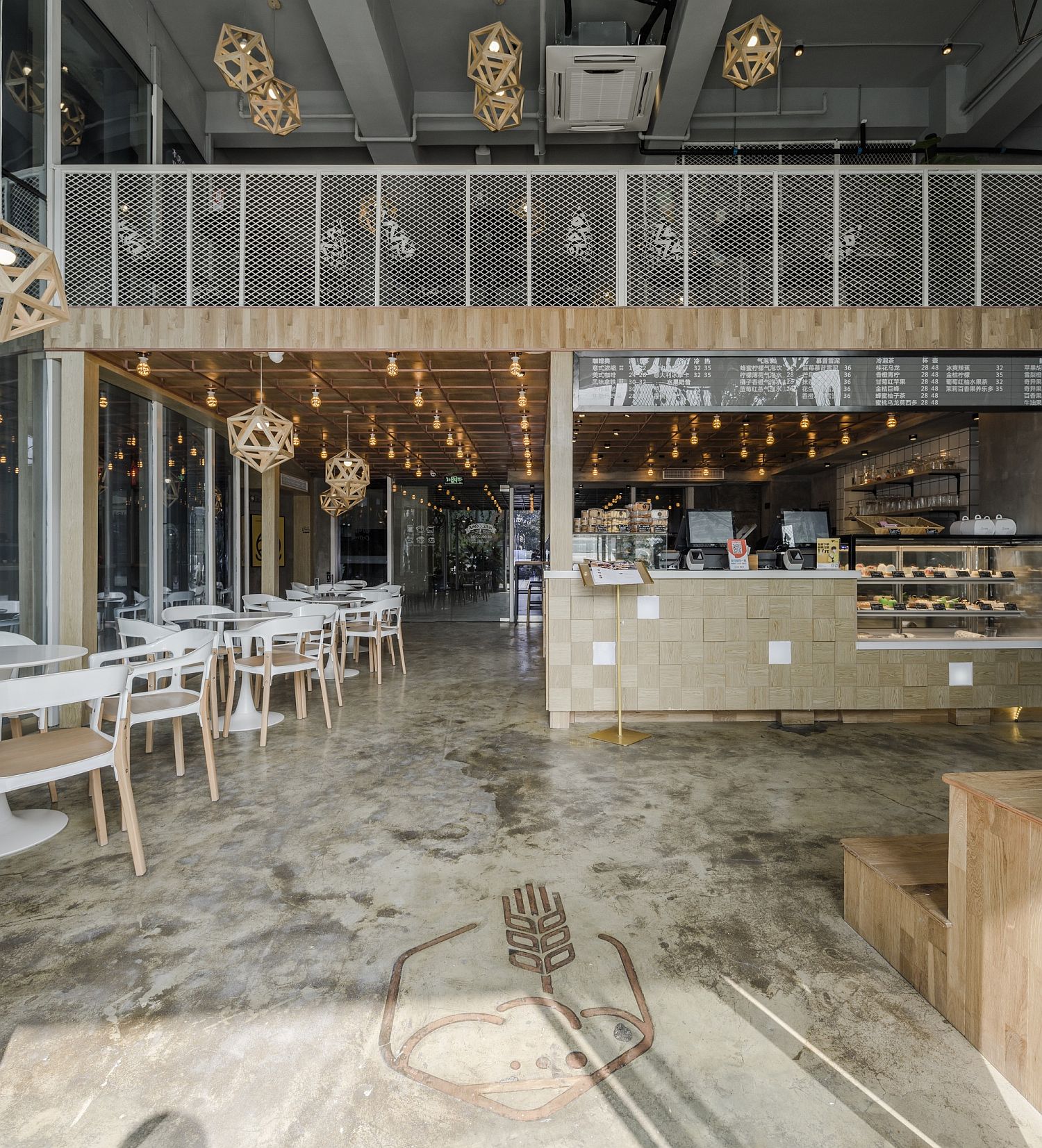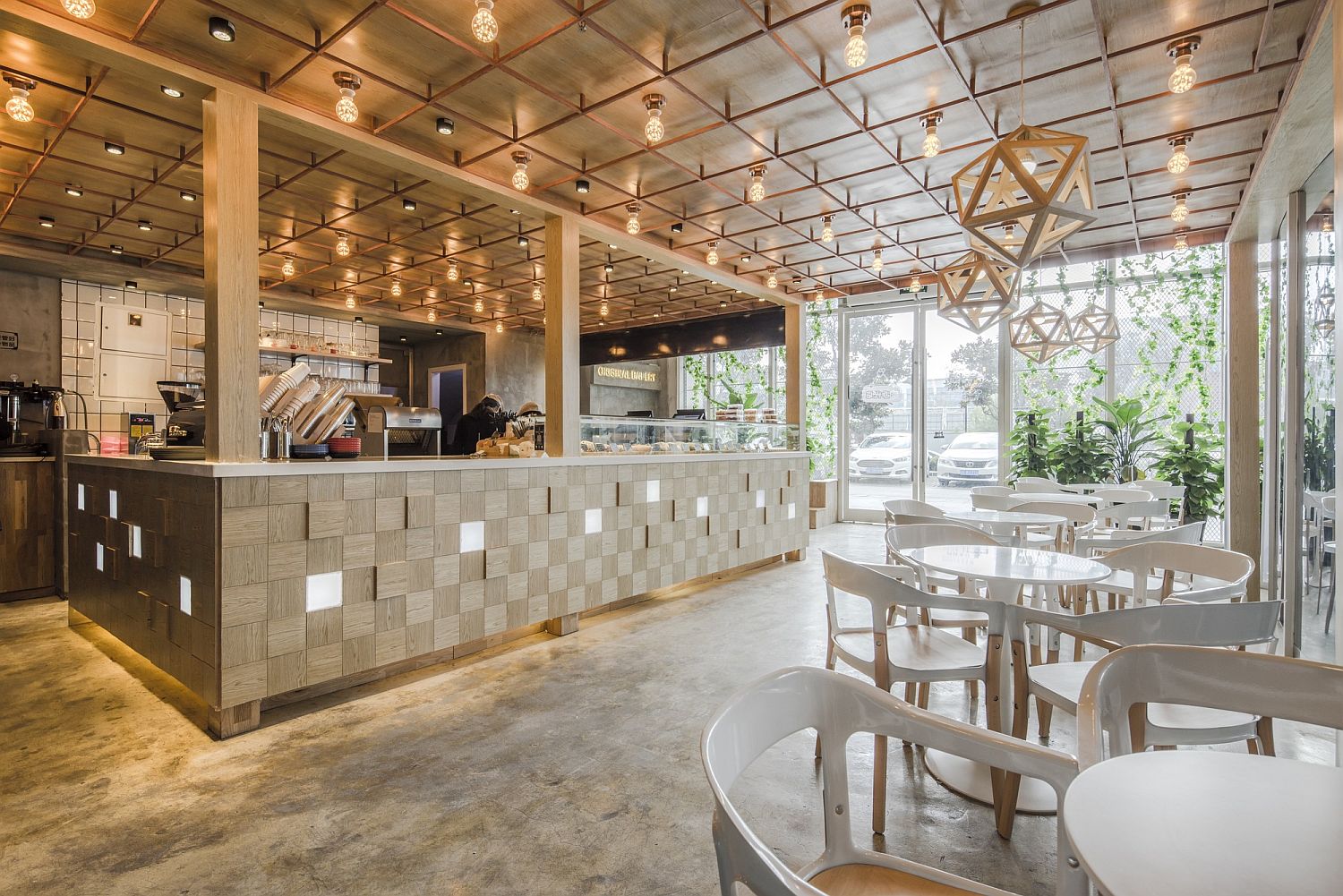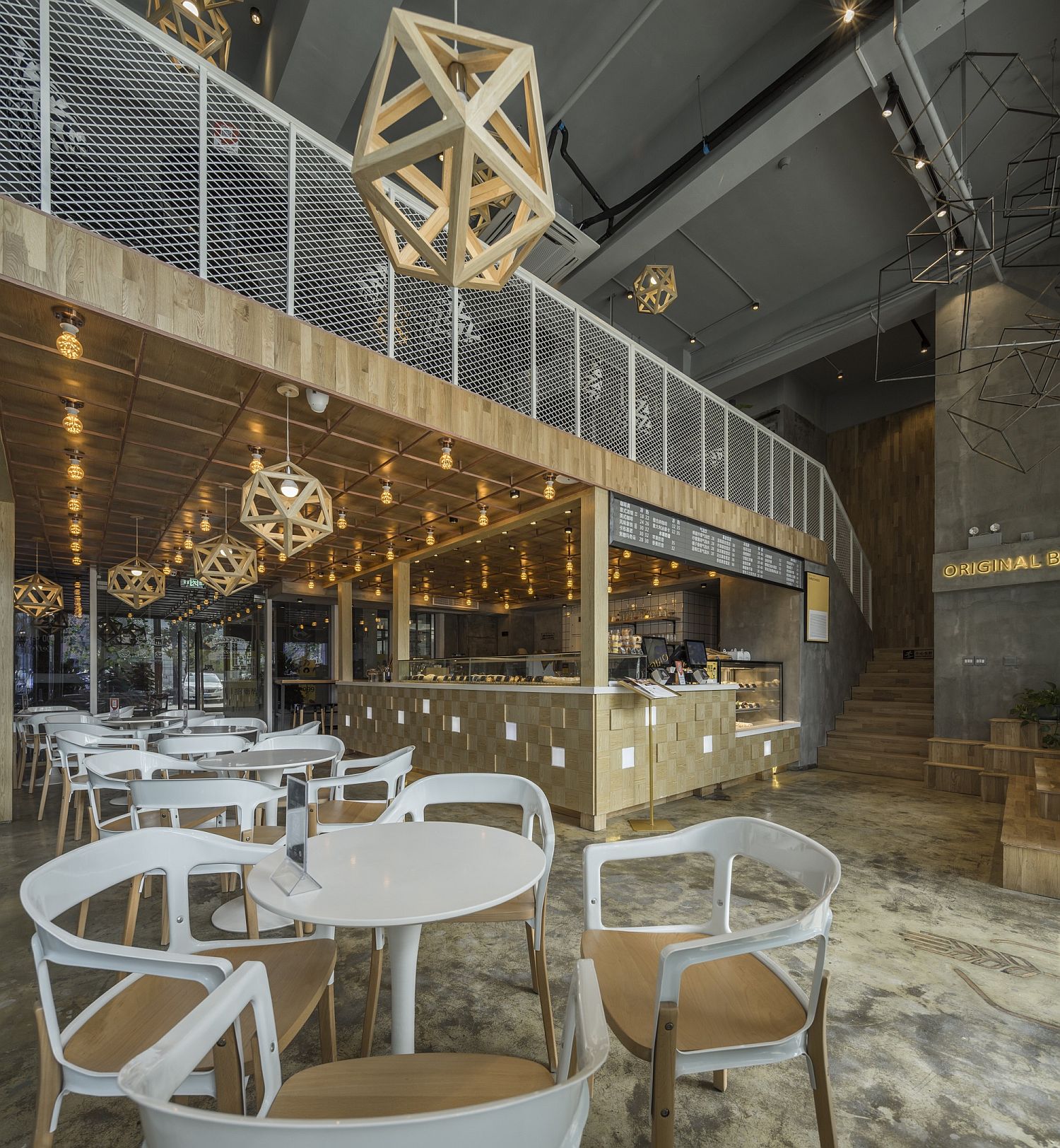 Bars are composed with the woods block with different colors and white acrylic, with the square frame on the top, the bar is a space with three transparent sides, letting waiter communicate with guests better. Bar area has a variety of functional requirements, including staffing transfer, cash register, sound control, the most important function is coffee making and the sales display of bread cake.
RELATED: Brazilian-Modern: Poised Multi-Level Family Home in Sao Paulo