Contemporary lofts with an industrial flavor definitely draw their inspiration from the various neighborhoods of New York City and its revitalized industrial buildings. The Wall Street Loft renovated by Lauren Rubin Architecture epitomizes this modern industrial revival with delightful use of contrasting textures and styles. The smart loft captivates with a blend of exposed brick wall sections, warm wooden surfaces, contemporary finishes that offer polished refinement and beautiful lighting that relies on natural ventilation. All these individual elements are seamlessly combined giving the interior modernity, elegance and an identity of its own.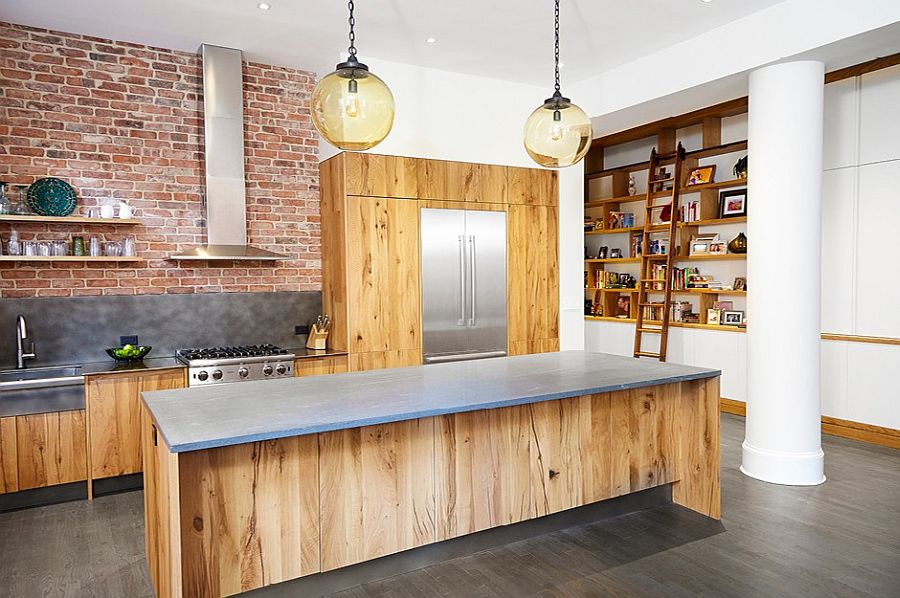 It is the breezy kitchen with brick wall backdrop that becomes the heart of the new home. The area next to it seamlessly flows into the living zone and other social spaces; creating the perfect place where friends and family can come together to enjoy a lovely evening. Unpolished wooden planks add to the beauty of the kitchen with the stainless steel refrigerator providing even more textural contrast. Sleek floating shelves and cleverly concealed cabinets create a striking and organized kitchen.
RELATED: Williamsburg Loft: Industrial NYC Home Designed for a Chef and a Sculptor!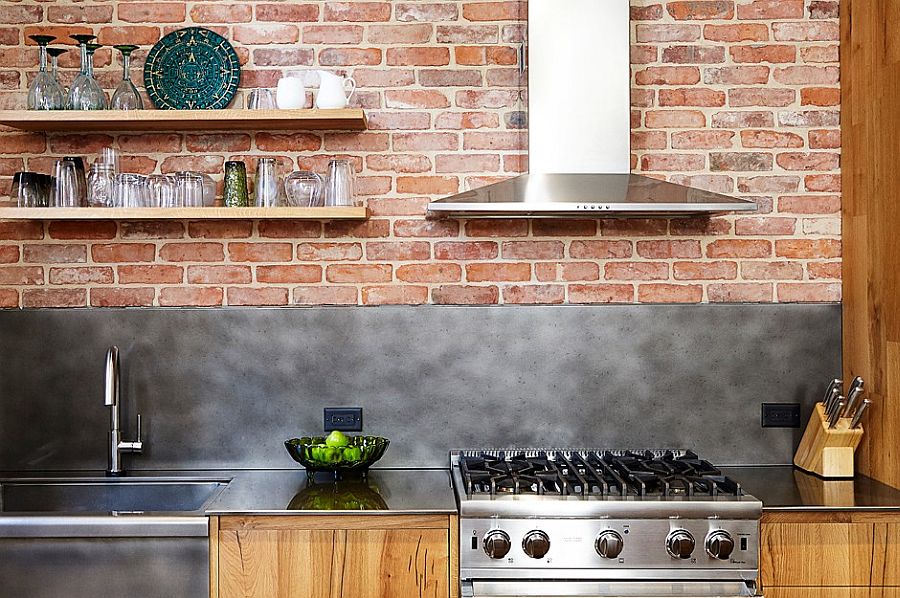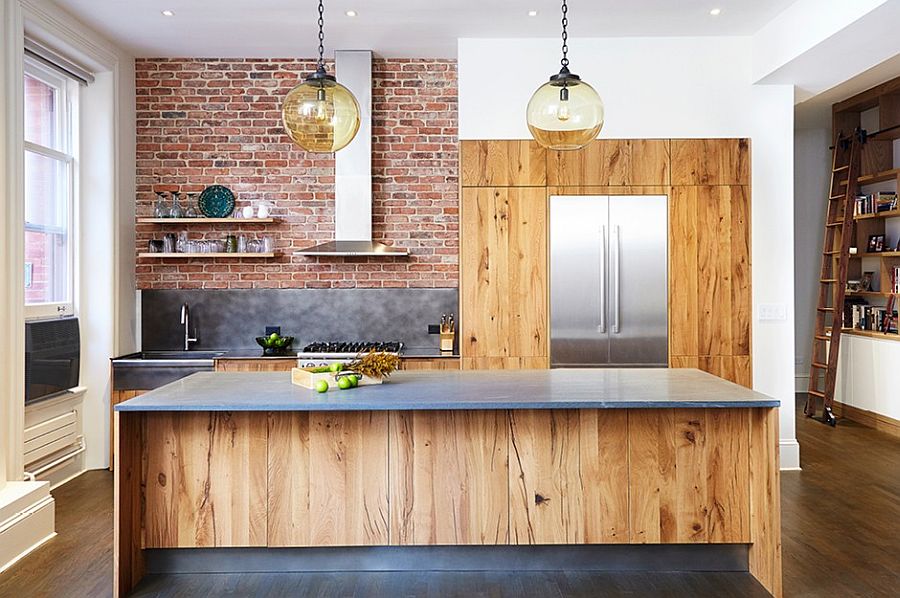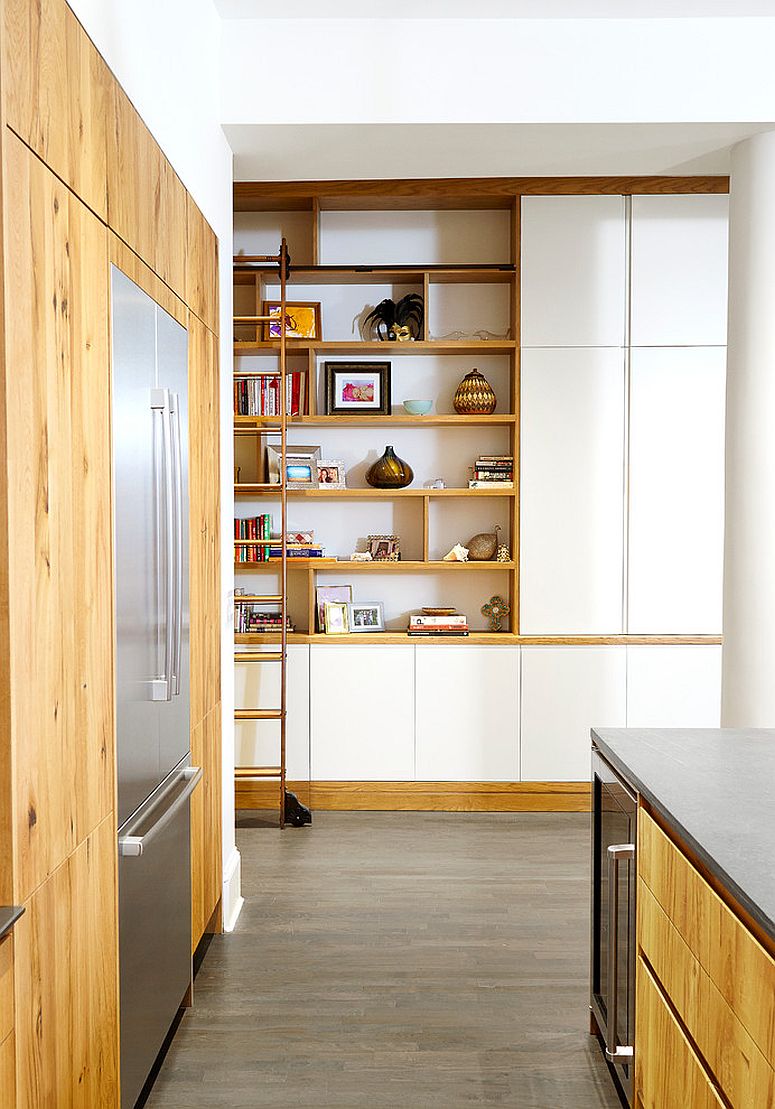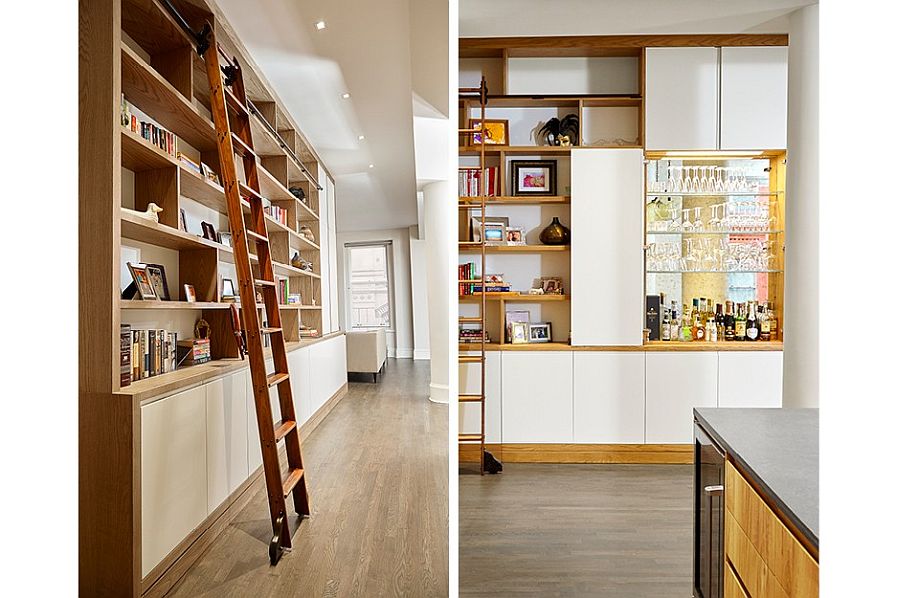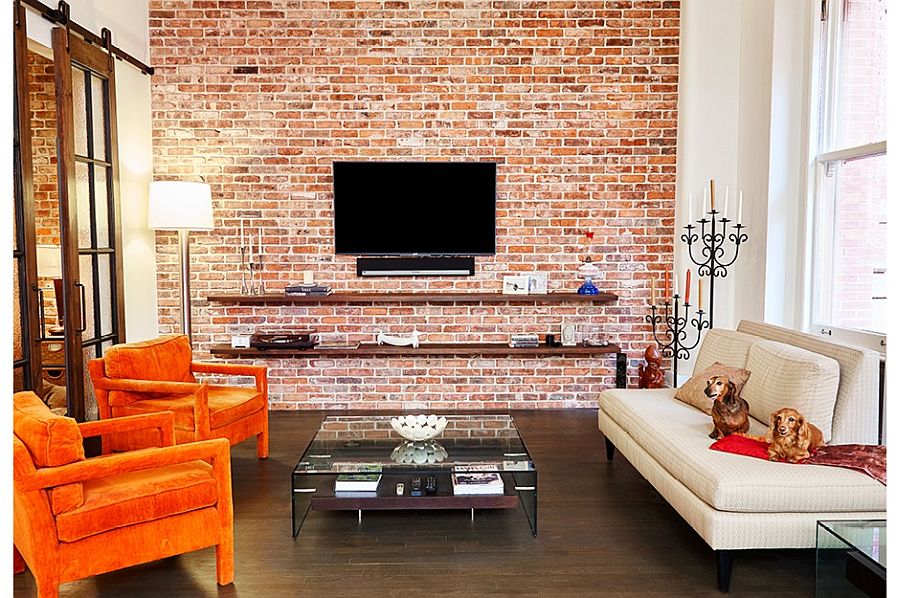 Tall floor-to-ceiling shelves coupled with a library ladder make most of the vertical space on offer with a neutral backdrop clad in white and gray shaping the contemporary nursery, bathroom and bedroom. Vivid blue tones and a floor of natural light complete this Wall Street Loft that is both trendy and timeless! [Photography: David Gilbert, Alyssa Kirsten and Billy Siegrist]
RELATED: Old Fire Station Turned into Dashing Modern Industrial Loft in Montreal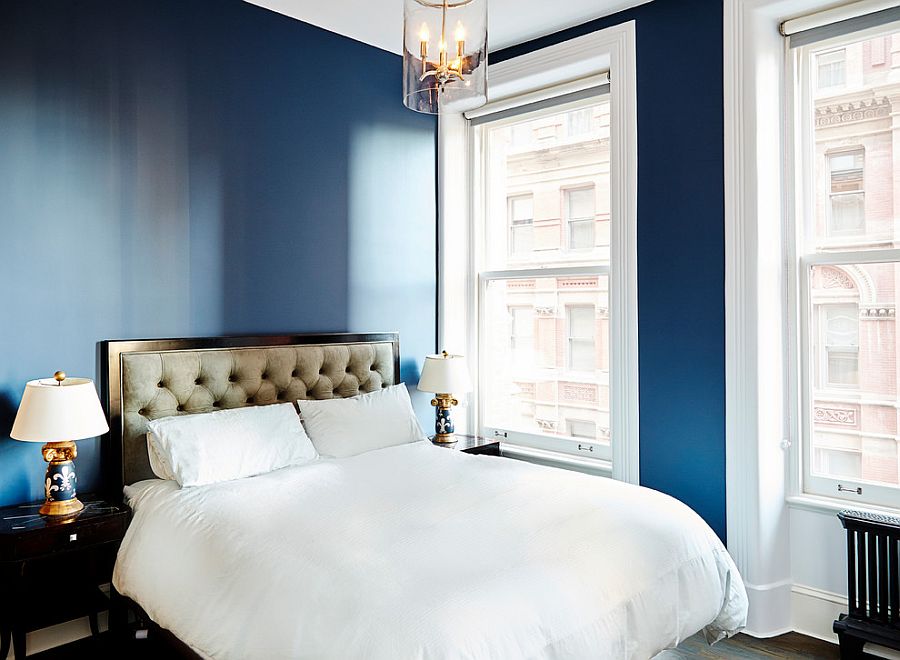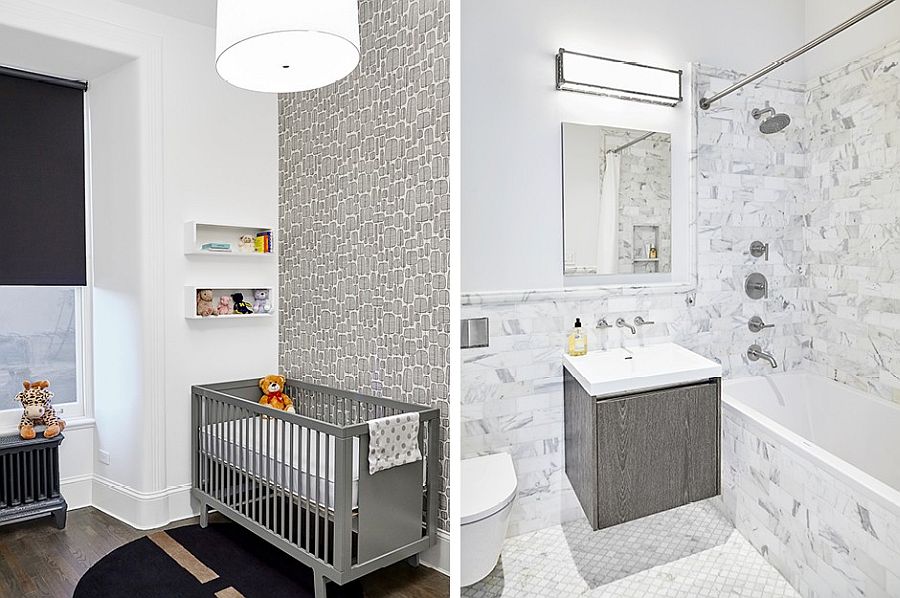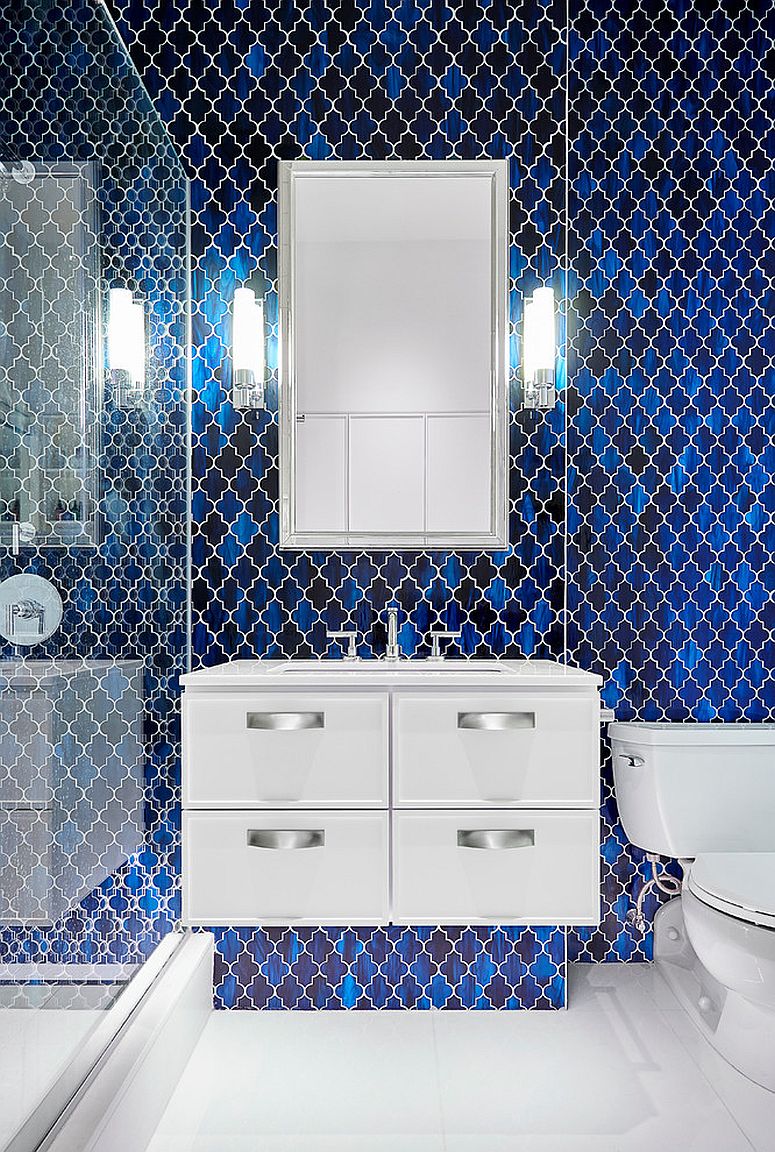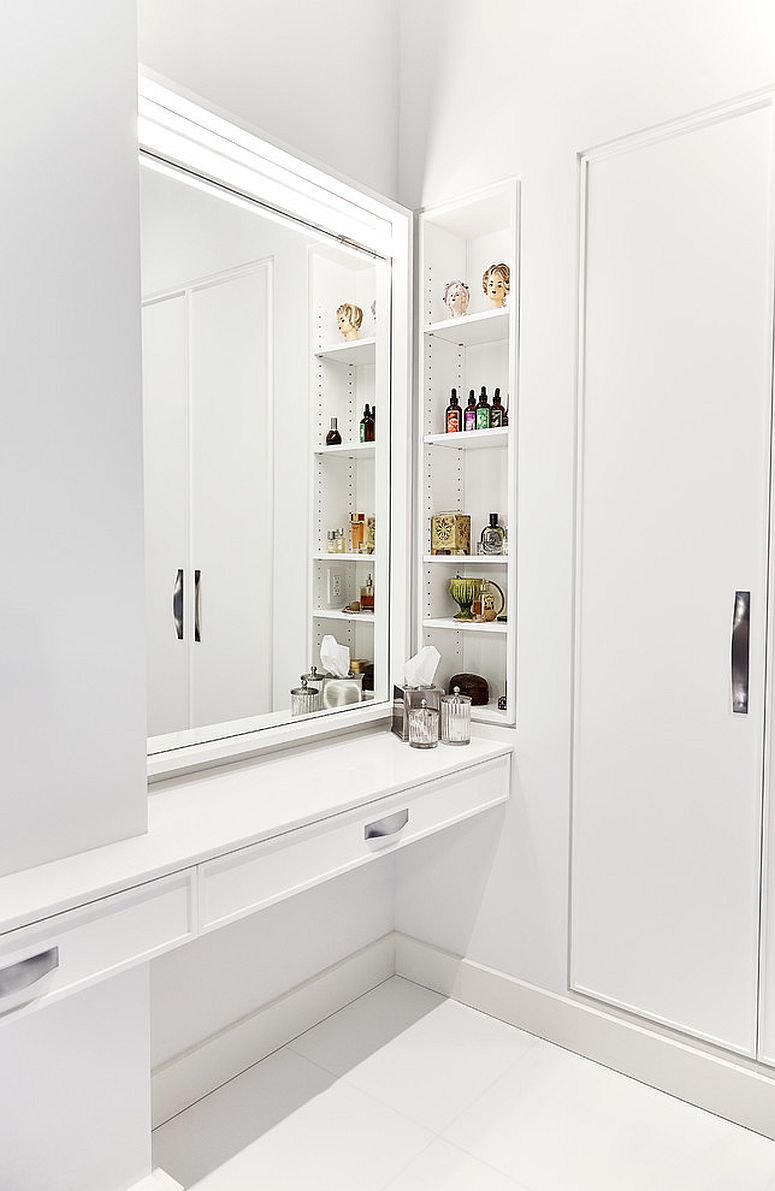 Liked the story? Share it with friends.