Modern industrial lofts have become a popular trend in the last few years and renovating one demands as much care as it does innovation. The Poblenou Loft in El Poblenou, Barcelona designed by The Room Studio is one such beautiful and exquisite renovated loft where modernity has been carefully combined with industrial past. The moment you step in; you instantly notice the lovely brick walls all around. It is the spacious and inviting living area with the more industrial kitchen next to it and a social dining zone at its heart that steals the spotlight. With vaulted ceilings in white, everything in here feels a bit different from the usual!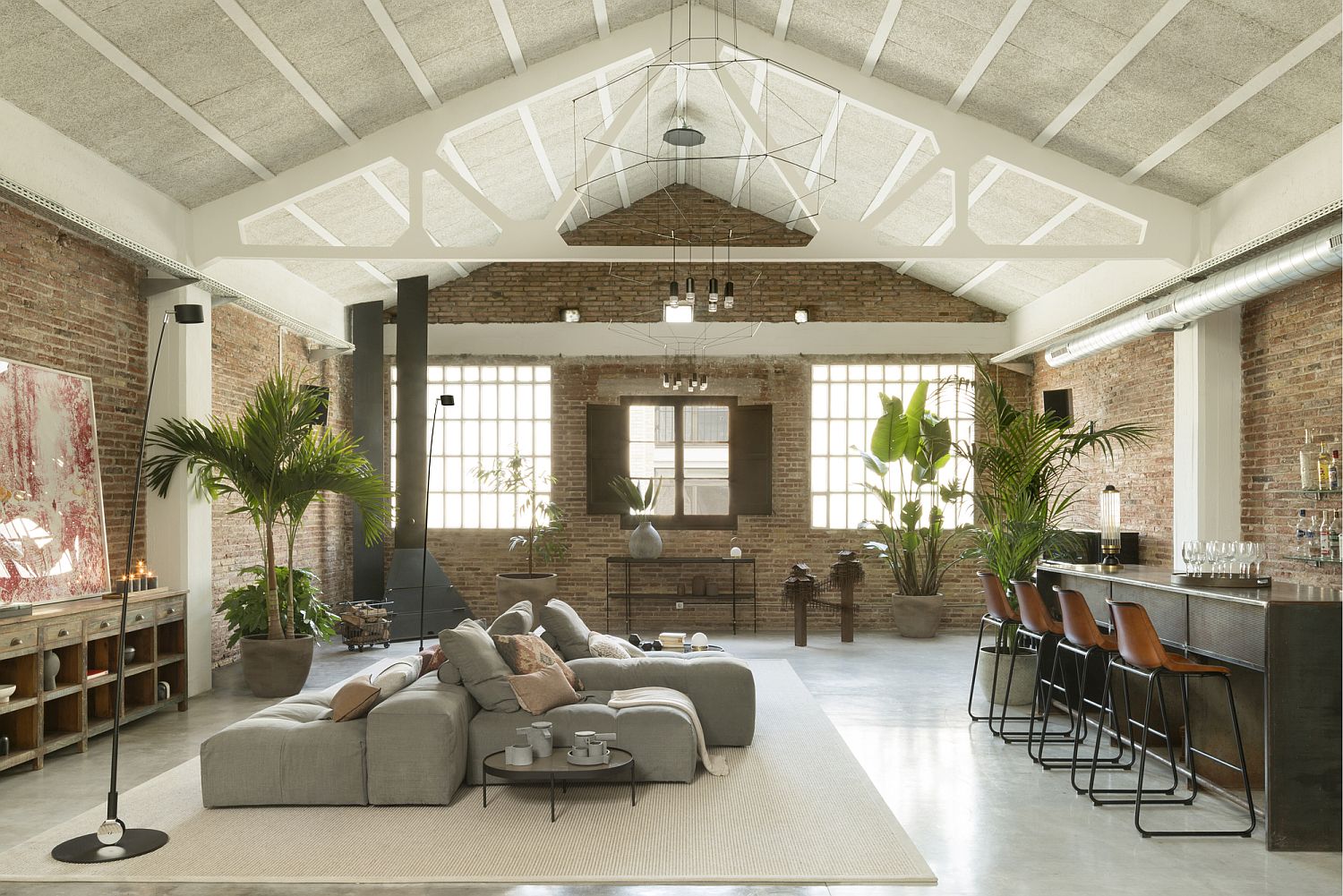 Despite its industrial past being preserved beautifully, the house veers towards modernity and even minimalism with each of the different living room corners delivering something special. Brightly colored rugs and ceiling lighting fixtures have been used to delineate space while giant indoor plants in the corner also add ample greenery. A curved sofa in white creates a plush and relaxing TV while the rest of the house also embraces this innovative and organic design theme. Modular islands, smart storage units and brilliant lighting complete this amazing loft. [Photography: Mauricio Fuertes]
RELATED: Williamsburg Loft: Industrial NYC Home Designed for a Chef and a Sculptor!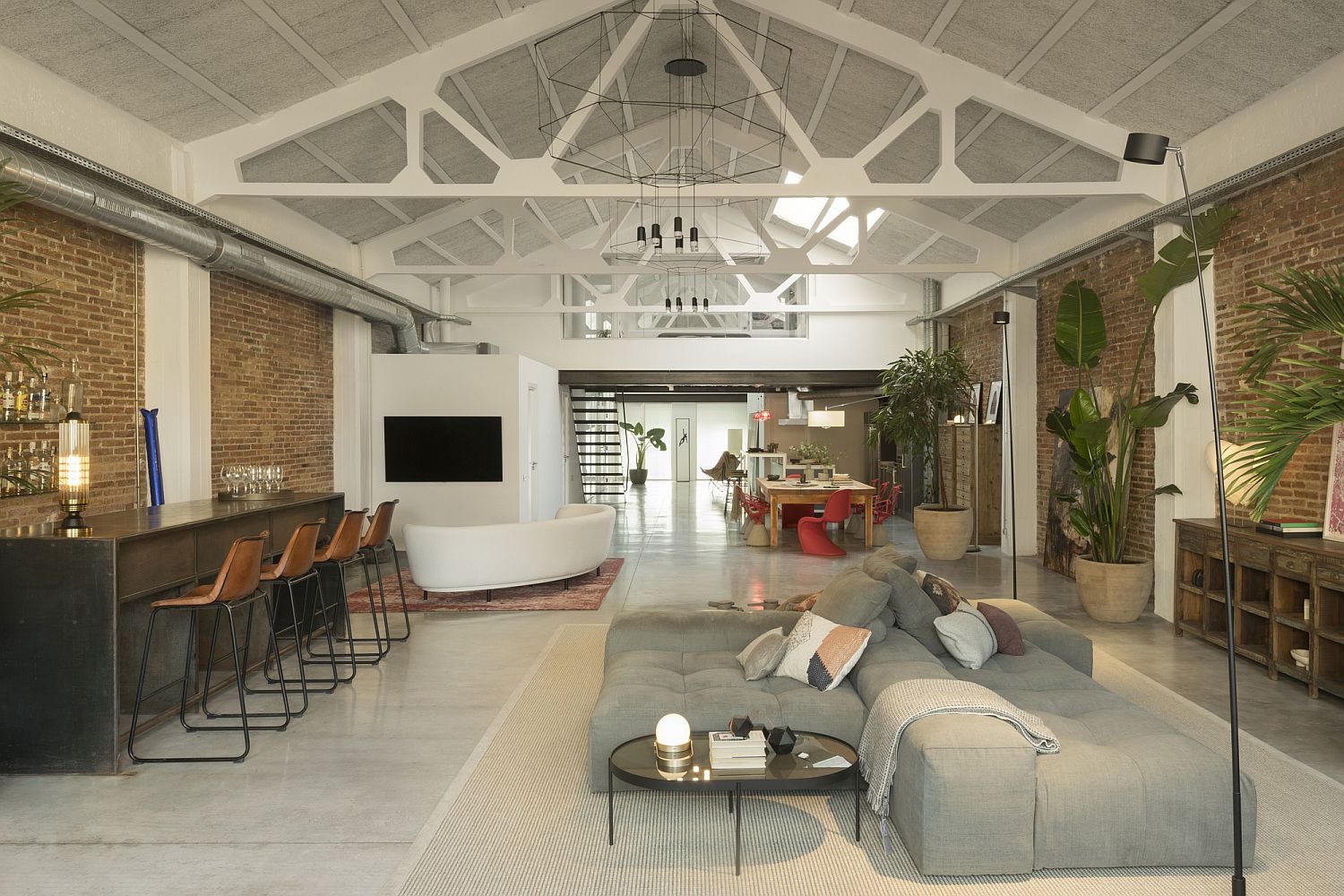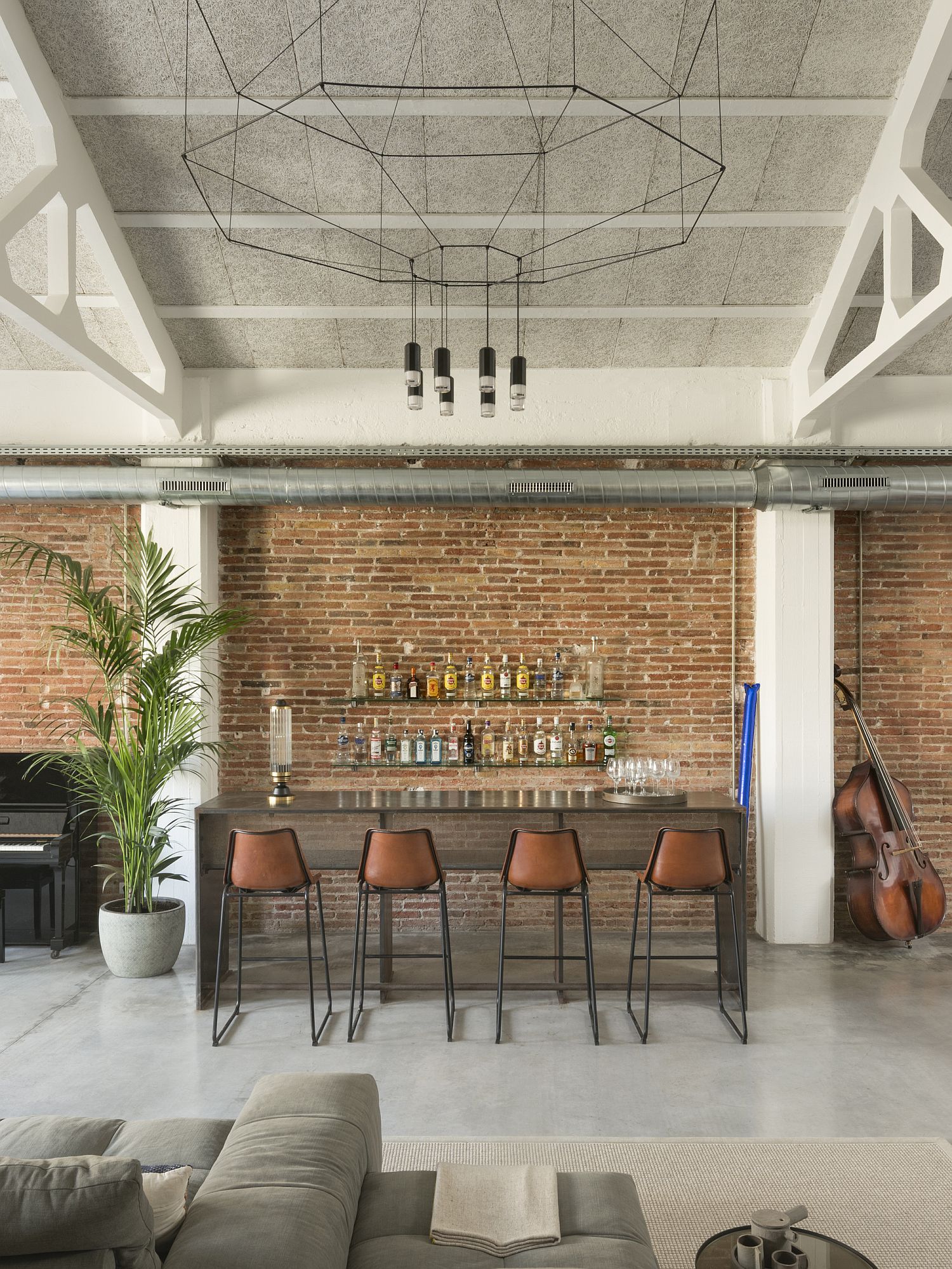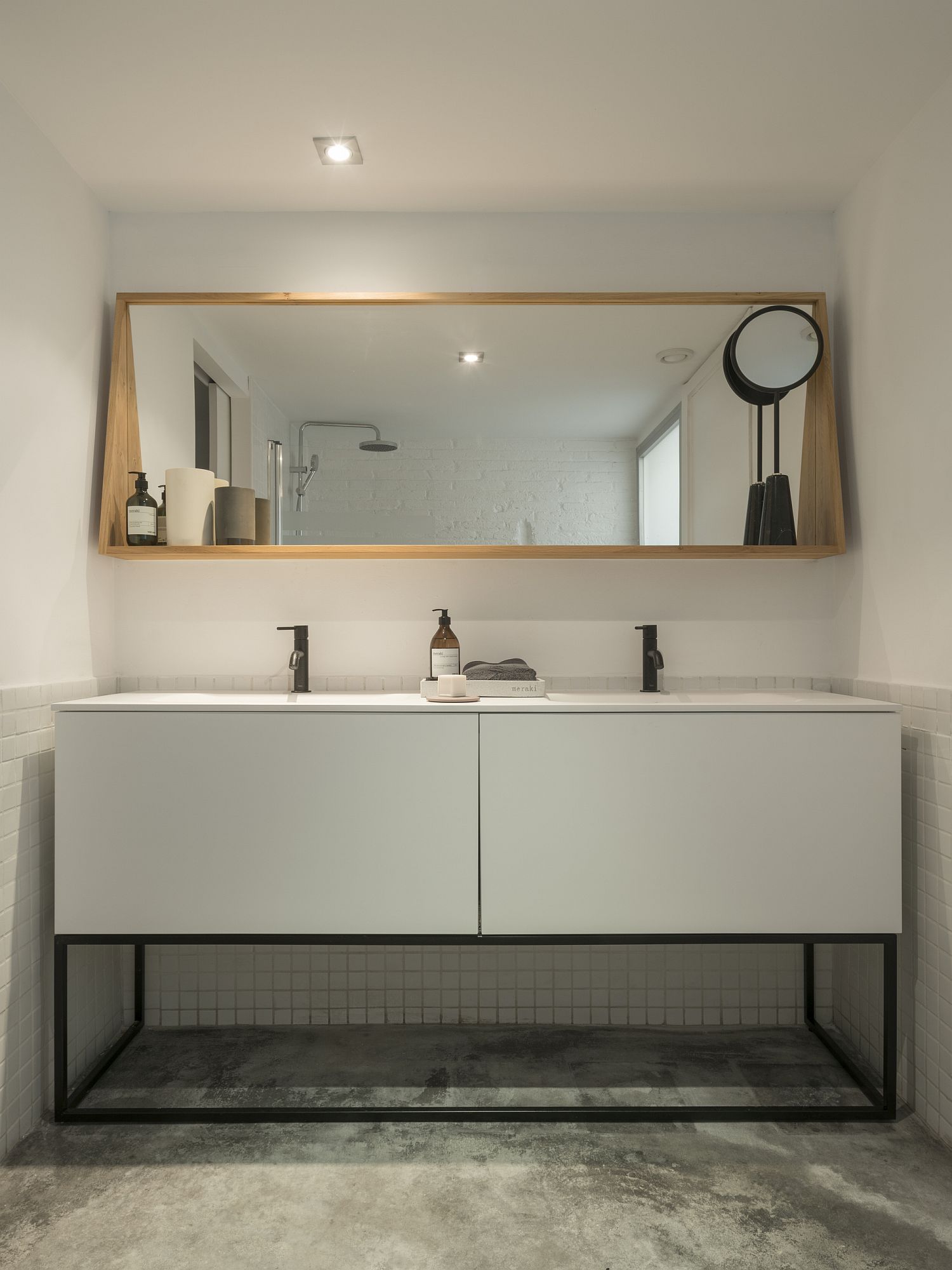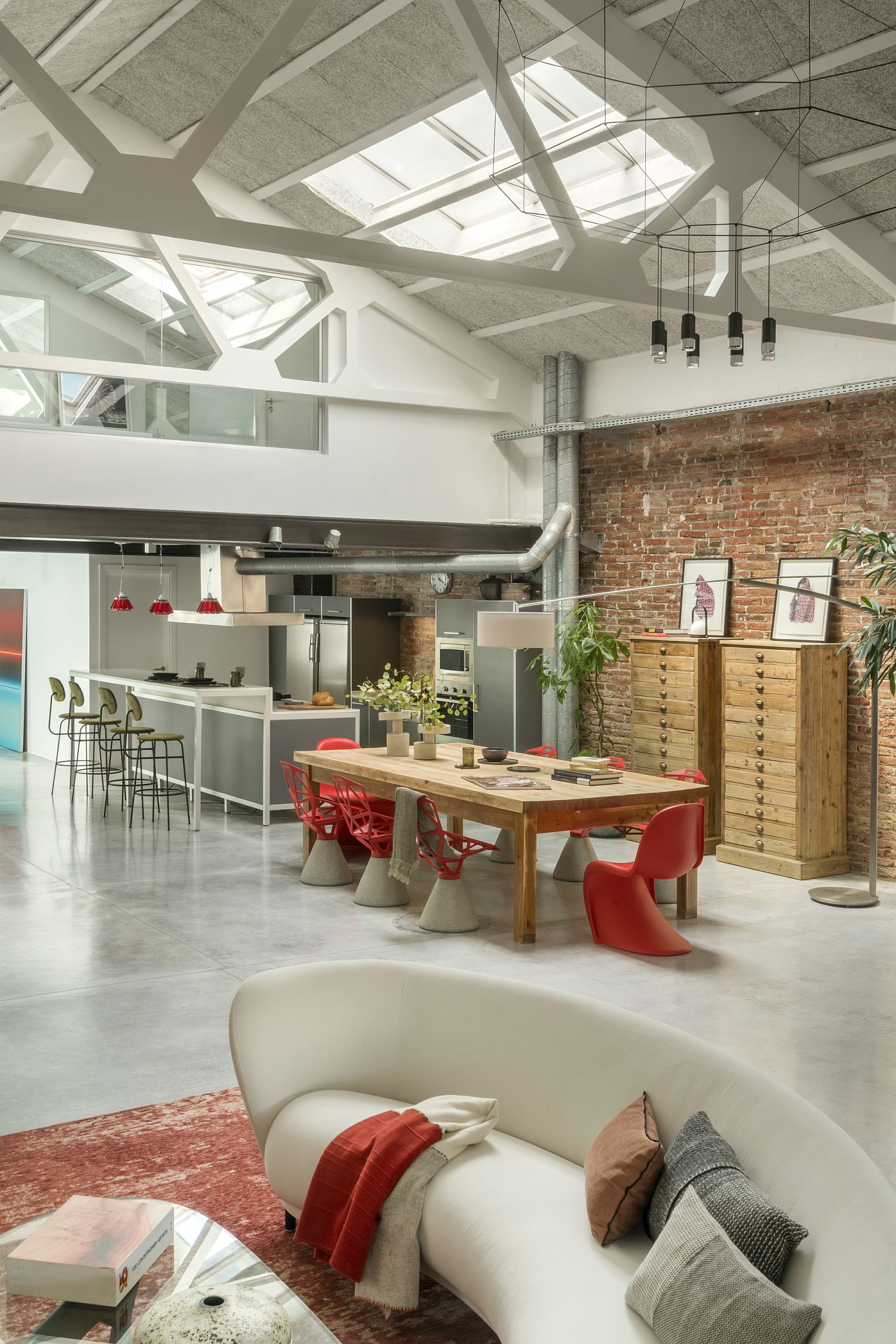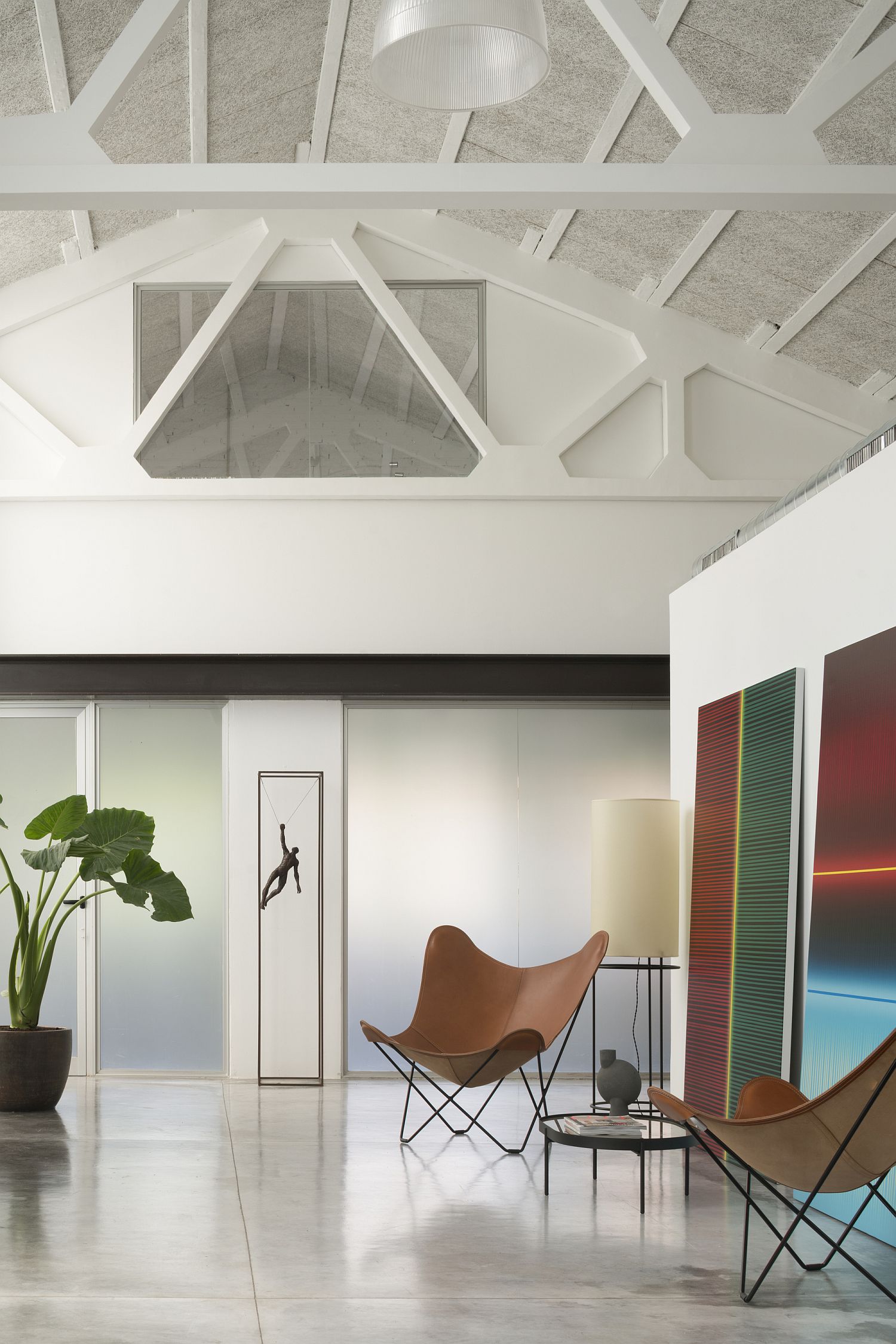 Stools and the iconic Campari lamps by Ingo Maurer were included, thus giving the red note that is repeated in some spaces. Very special pieces with a lot of character were placed in the dining room, matching the modern style and providing a note of contemporary design. This combination allowed to obtain fluidity, finding the perfect balance between comfort, design and warmth.
RELATED: Old Fire Station Turned into Dashing Modern Industrial Loft in Montreal