Balancing urban influences with natural, rural landscape, the Bare House by the Fields designed by Jacobs-Yaniv Architects in Tel Aviv aims to offer the best of both worlds. Connected to the street on one side and the lovely open field on the other, homeowners wanted a modern house that does not build unecessary boundaries between the scenery and the interior. The central living area with kitchen, dining and a cool social hangout in the corner becomes the heart of the new house and is connected visually with the fields outside. Large glass and swiveling glass doors add to this sense of seamlessly indoor-outdoor interplay.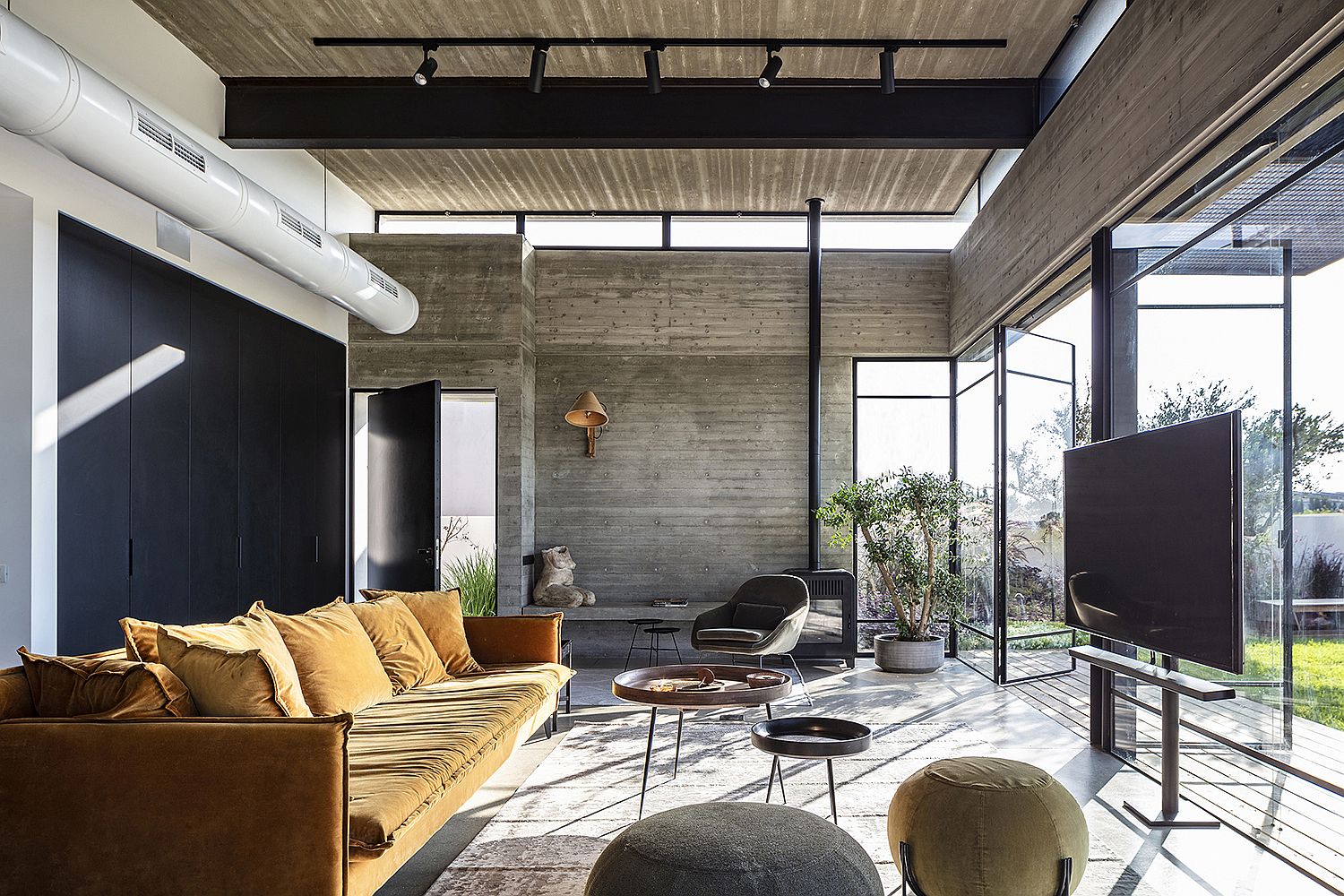 A safe room and with guest powder room makes the core of the new house with the bedrooms netaly tucked away in the rear. Wood is the material of choice in the living area with metallic beams and mesh-style pergola on the outside and a gorgeous bookshelf adding ample textural contrast. The house offers a modern-industrial style that feels elegant, inviting and even a touch eclectic at times. [Photography: Amit Geron]
RELATED: Diesel Open Workshop: Functional Balance Between Industrial and Modern!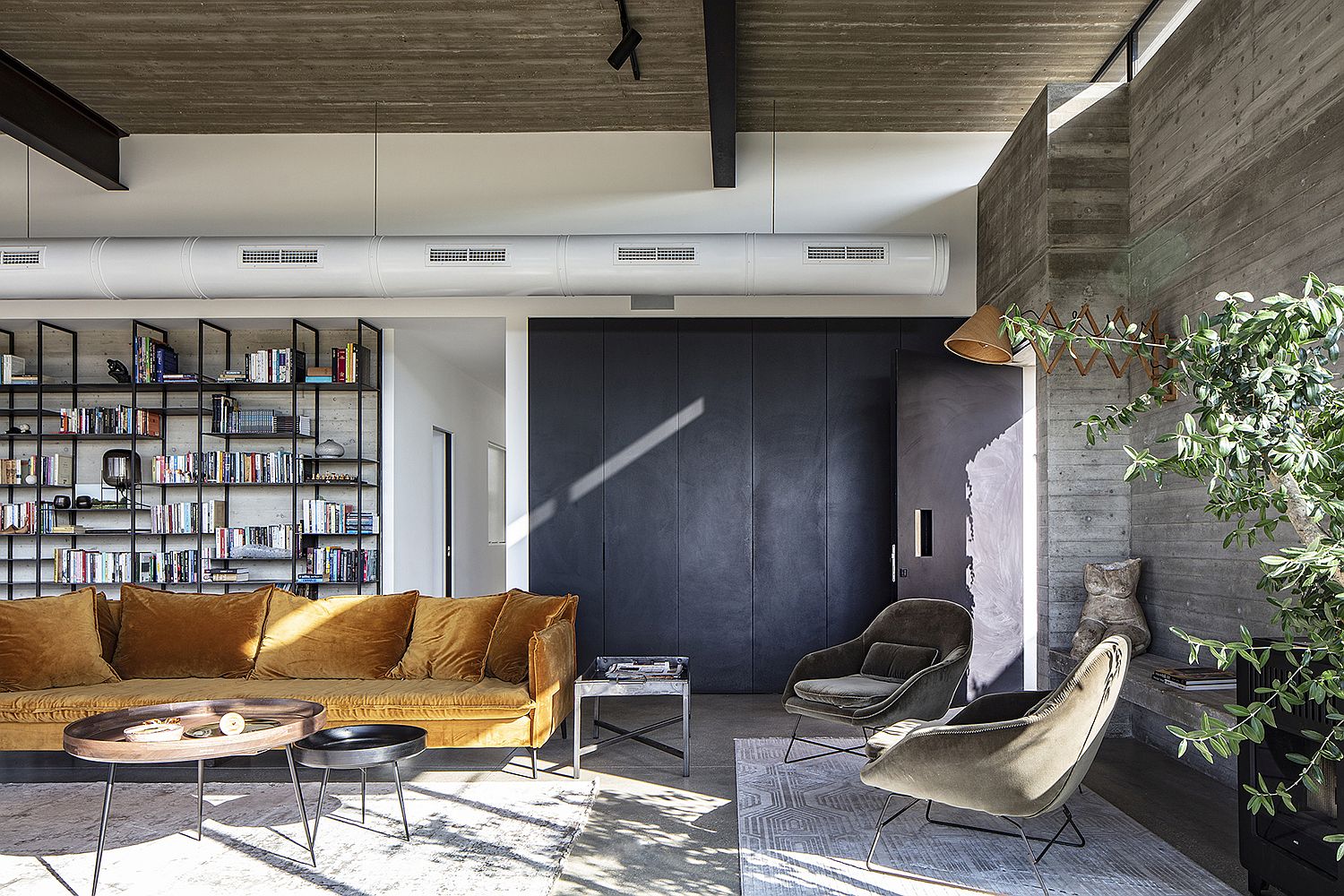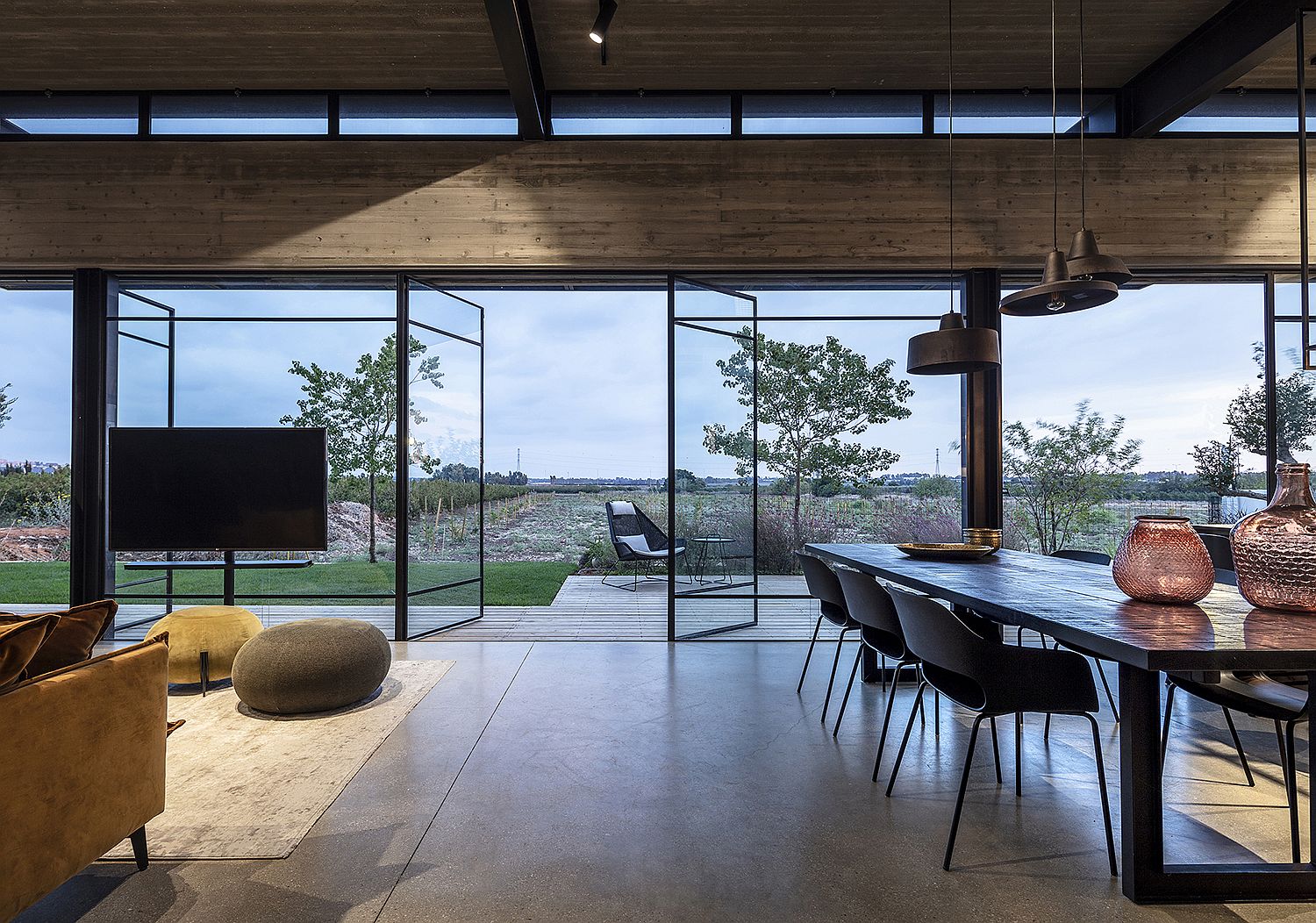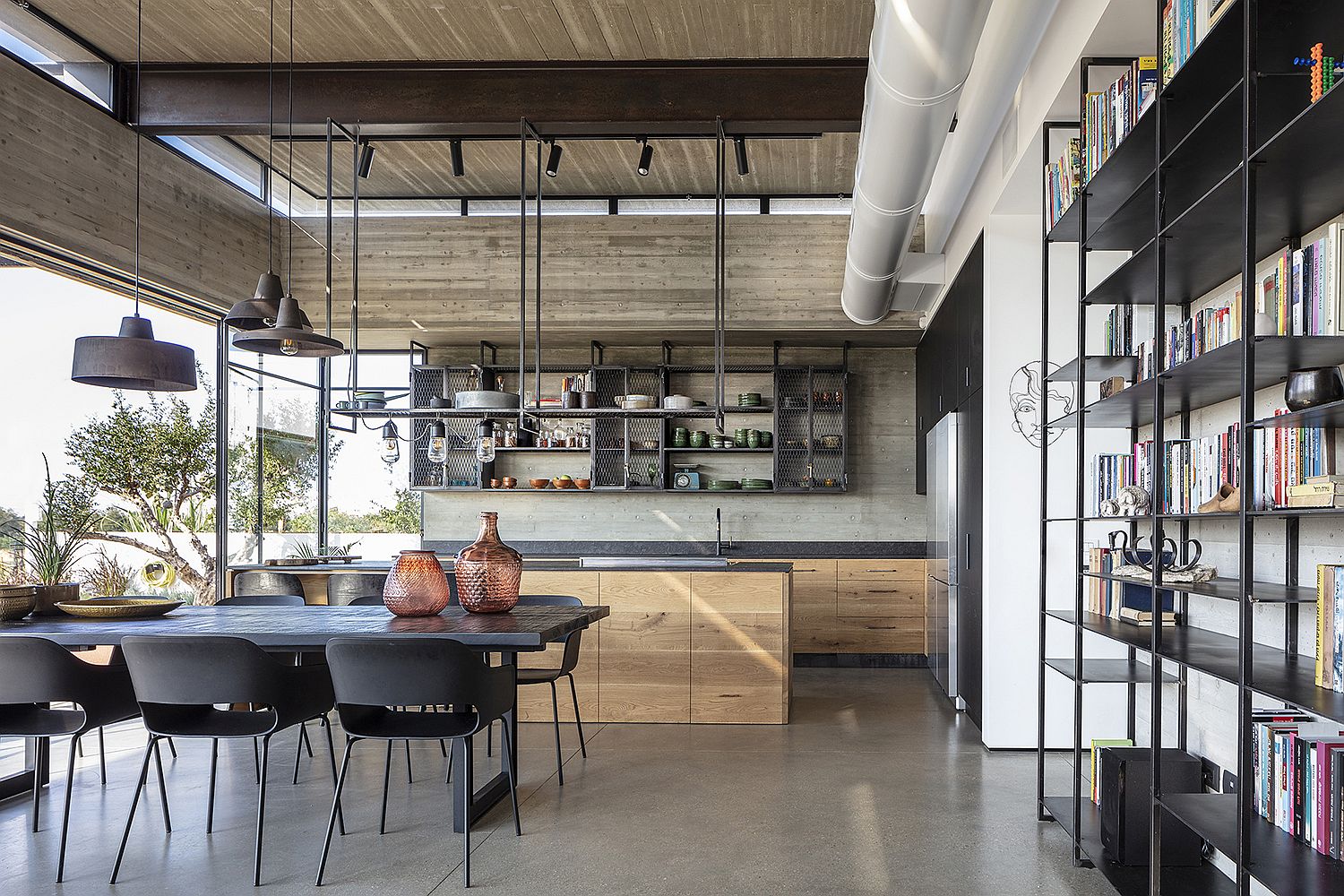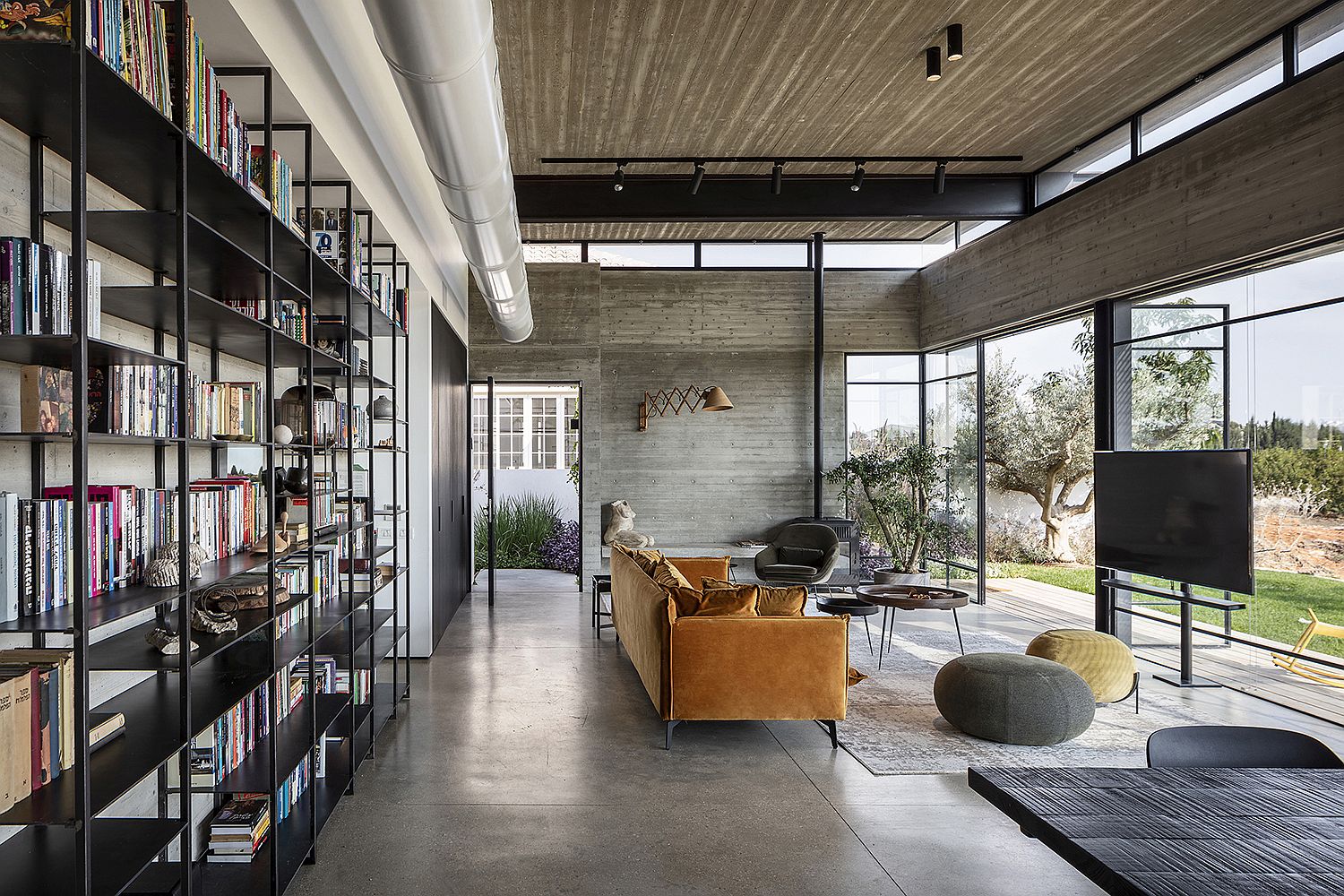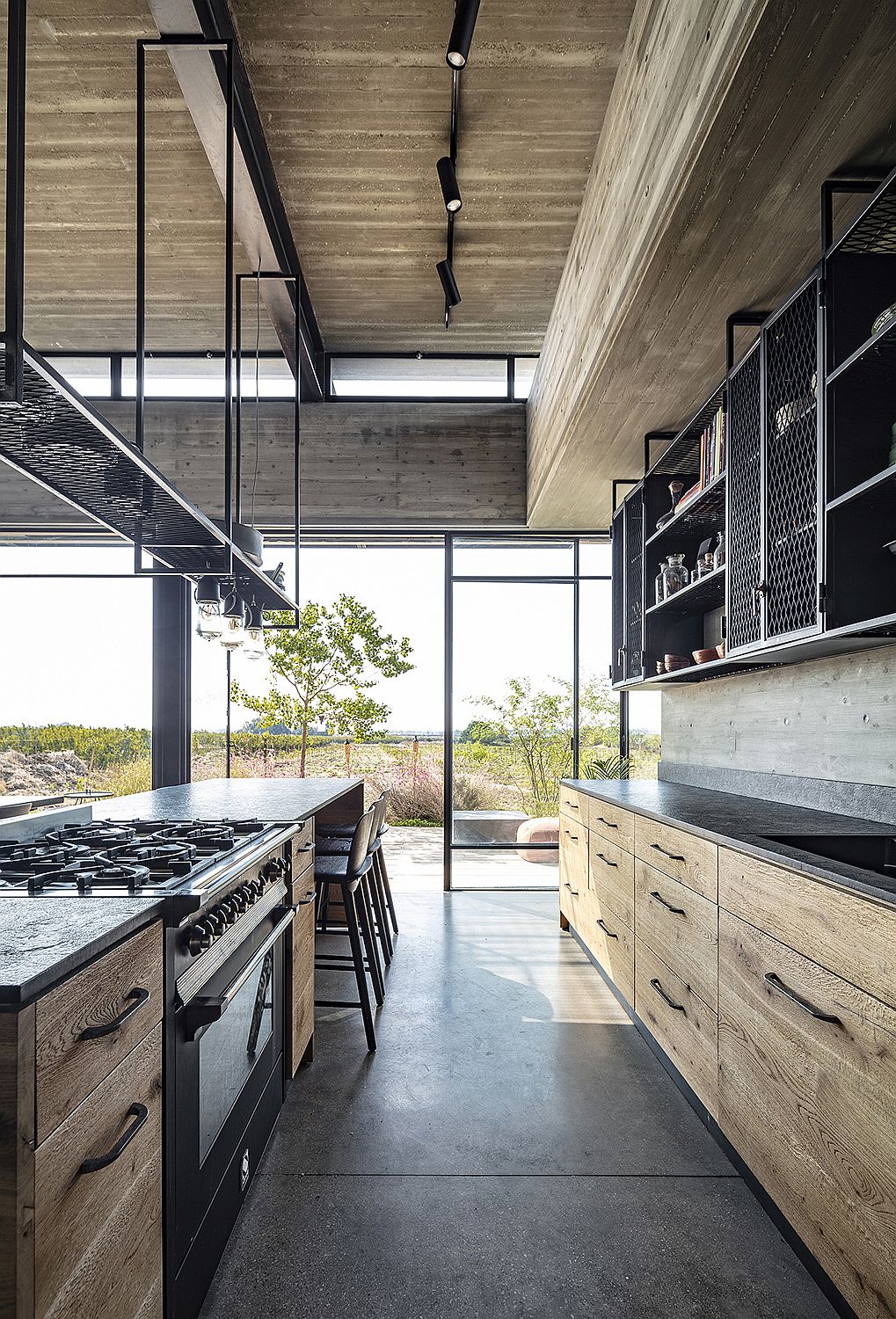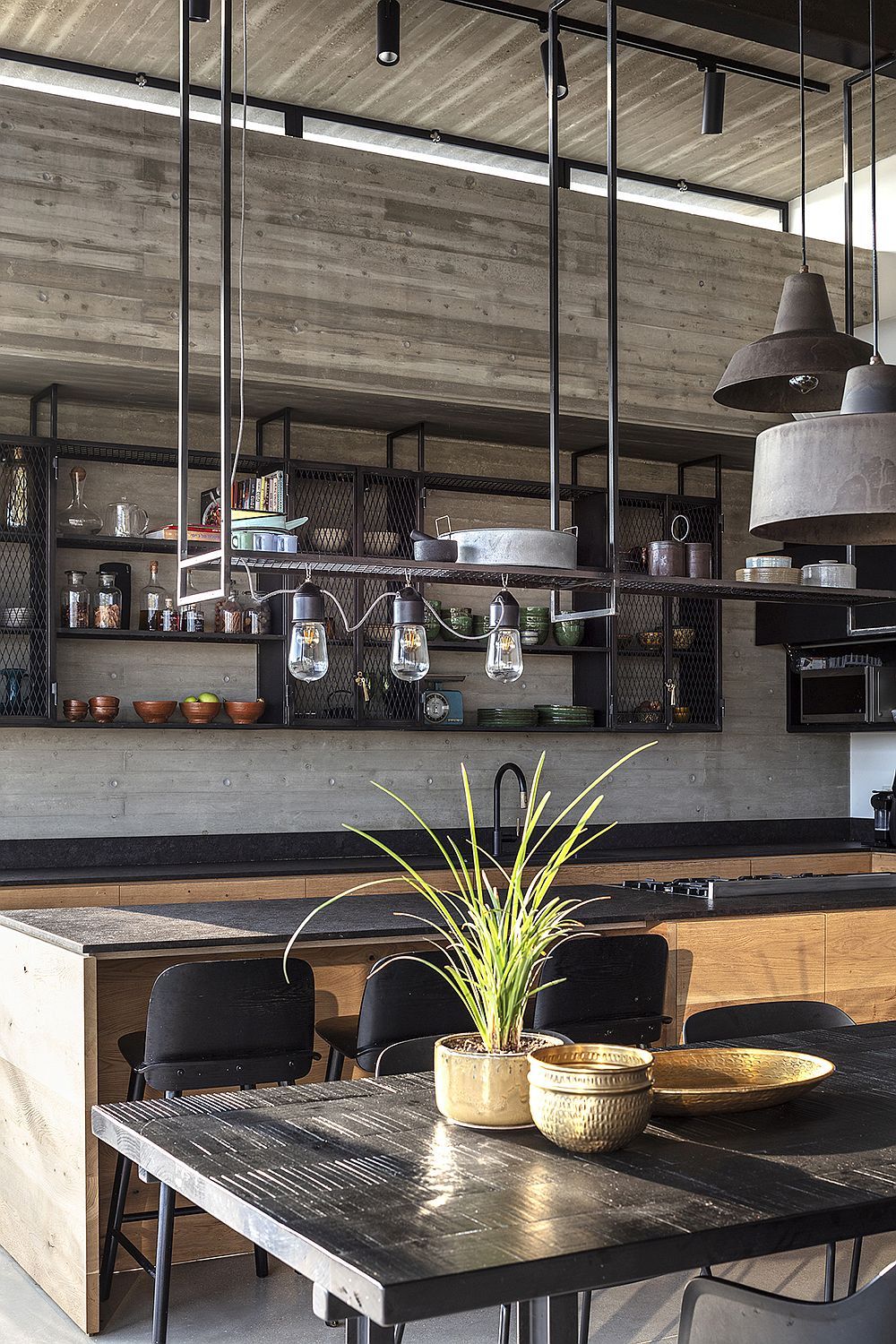 The Friendship Corner is an extension of the living room, next to a fireplace and a concrete bench – an intimate and relaxed place for conversation. On days when there are many guests, this corner is part of the lounge. This part of the house faces the open field and is treated with a lot of openings to the garden and a wide upper window that softens the concrete and enables the entry of daylight and sky colors even when the blinds are closed.
RELATED: Modern Industrial Madrid Home Dressed in Concrete, Wood and Gray