Space is a funny thing; sometimes with too much space you are overwhelmed by the number of choices on offer and what to do with all that you have! Then there are times when you simply do not have enough space. During the building of the AS House in Petrópolis, Brazil, architects from Architectare and the homeowners faced a similar conundrum as they battled with the idea of a multi-level home that still feels grounded and simple. The idea of the twin level structure that basically feels like a single-story residence came up as a result of extensive planning with a series of brise soleil providing the necessary shade for both indoor and outdoor areas.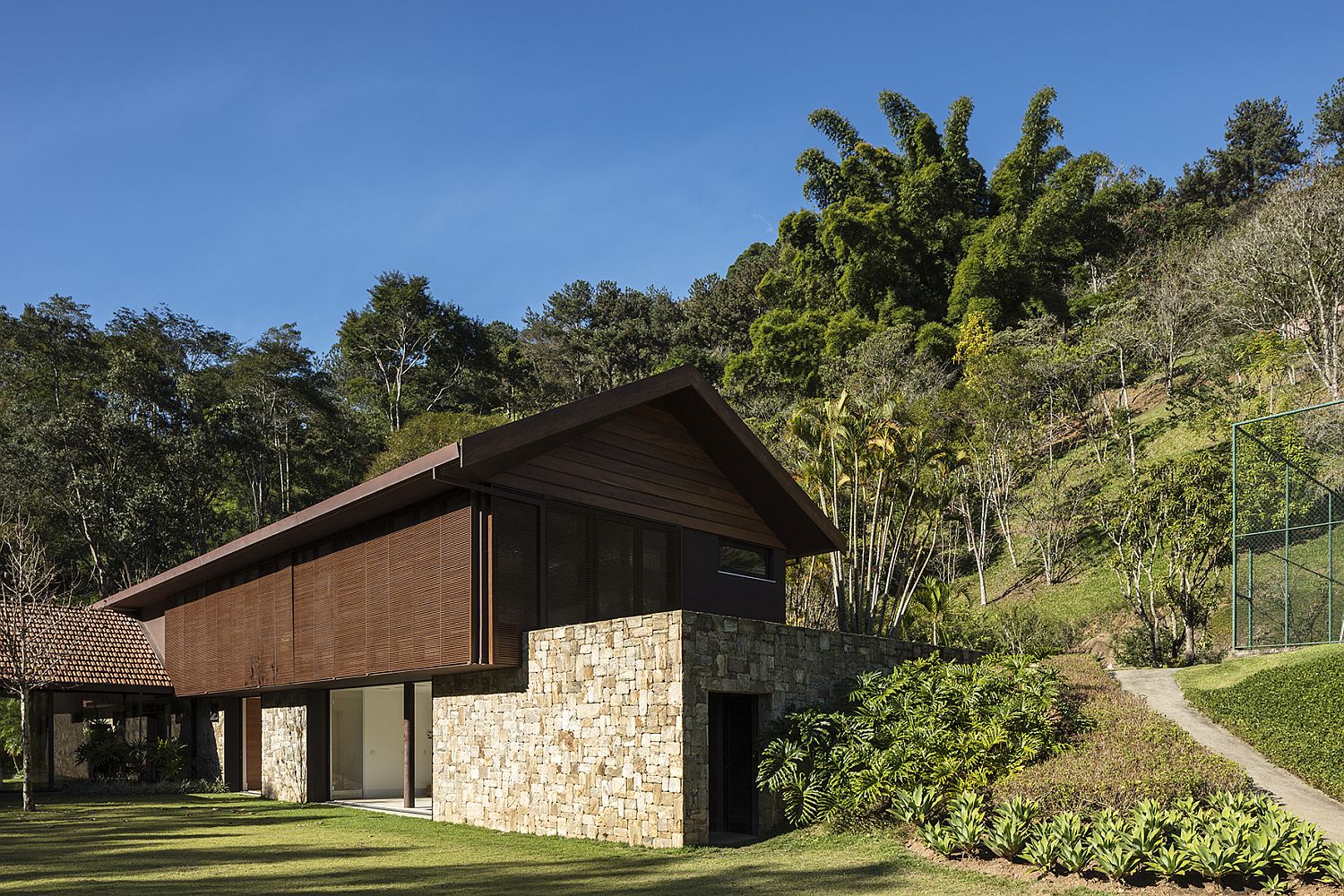 Despite the twin-level design, one can reach the ground floor of the house from pretty much any room on the upper floor with ease. Apart from the extensive use of wood, it is the lovely stone walls of the lower level that give the house its unique identity. These stone walls feel like retaining walls when viewed from a distance but their graceful presence can be felt even in the living room and the kitchen as well.
Large glass doors and floor-to-ceiling glass windows connect the interior with the beautiful green landscape outside. Granite floors and spacious bedrooms along with dashing accent lighting complete this expansive home in Brazil. [Photography: Leonardo Finotti]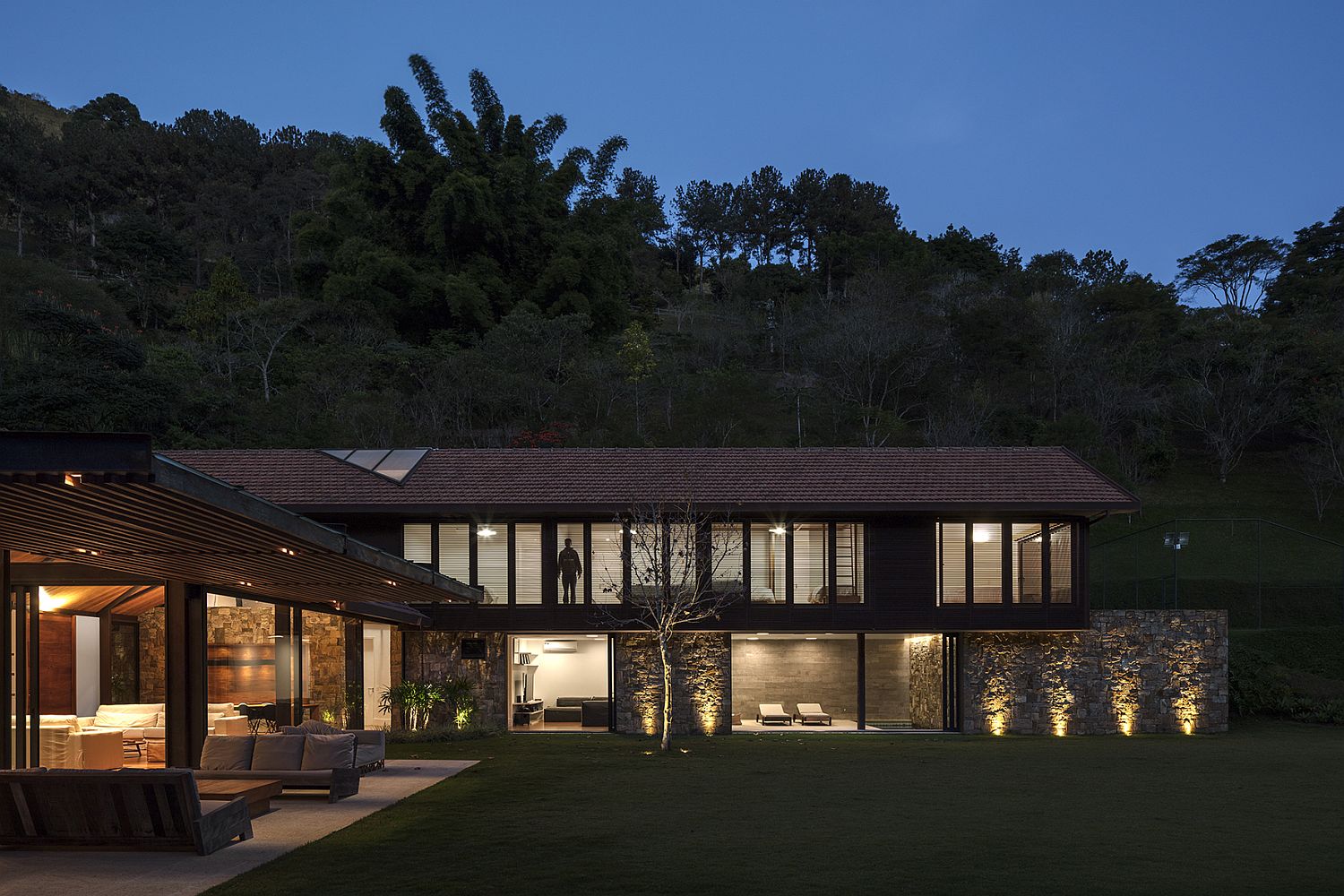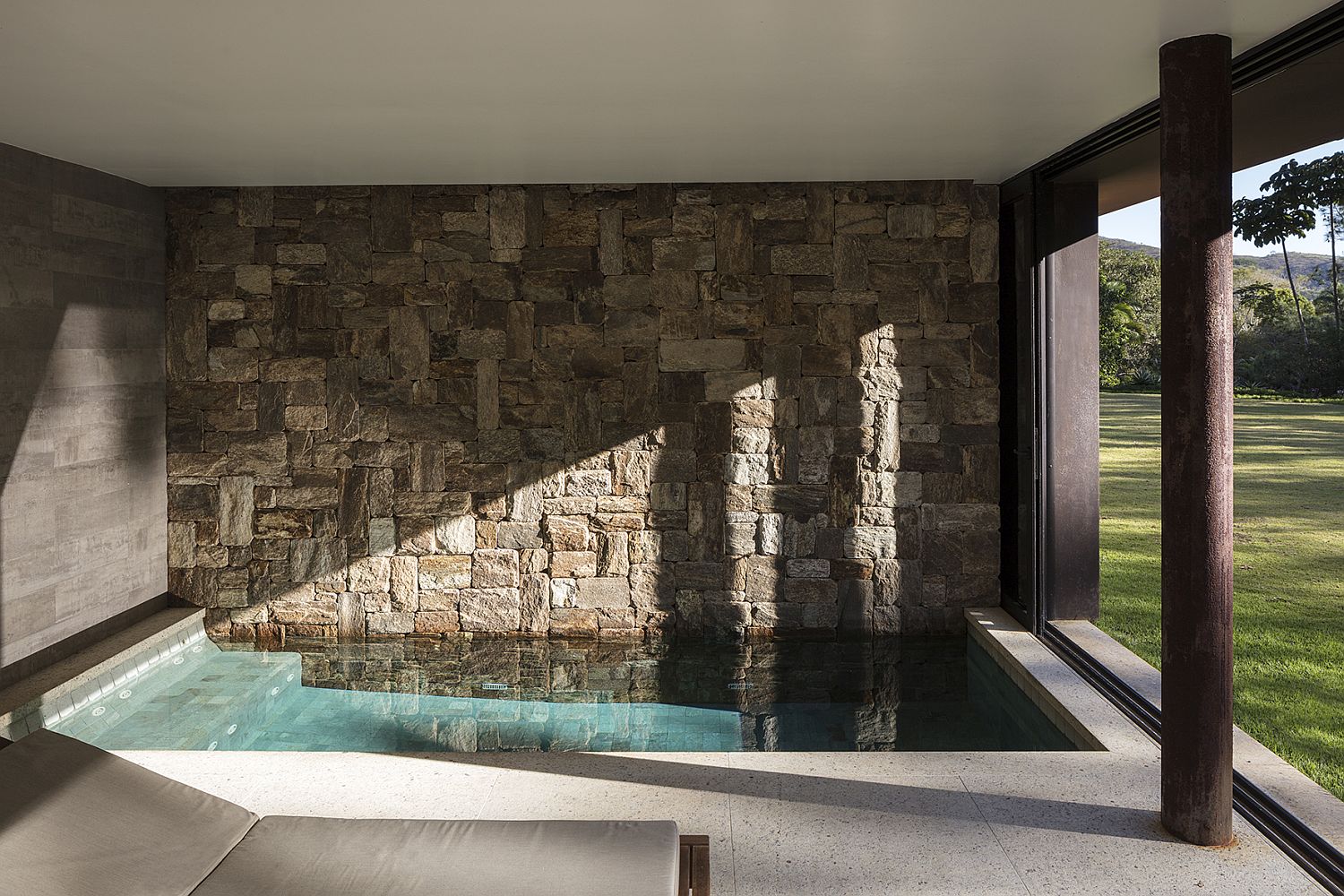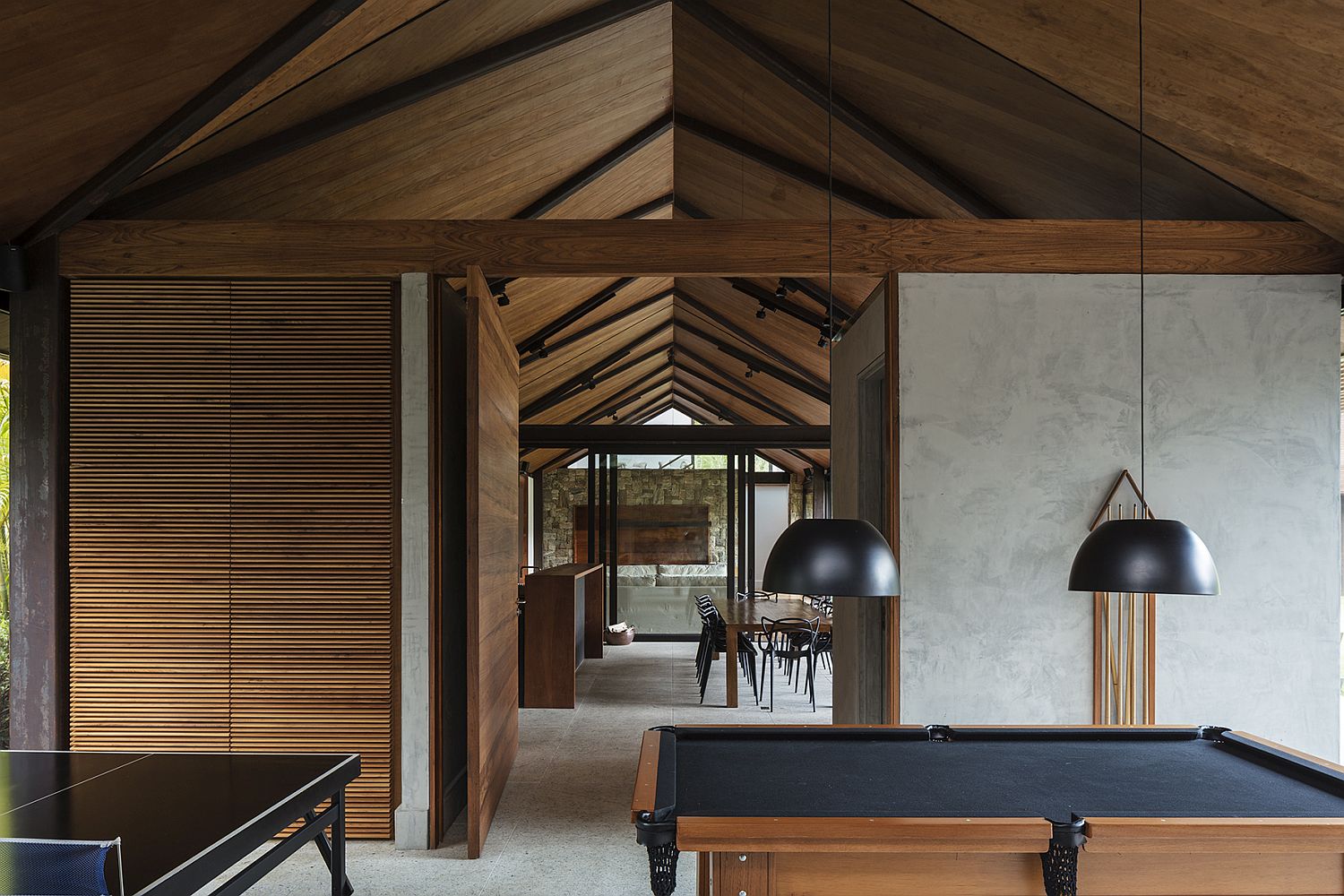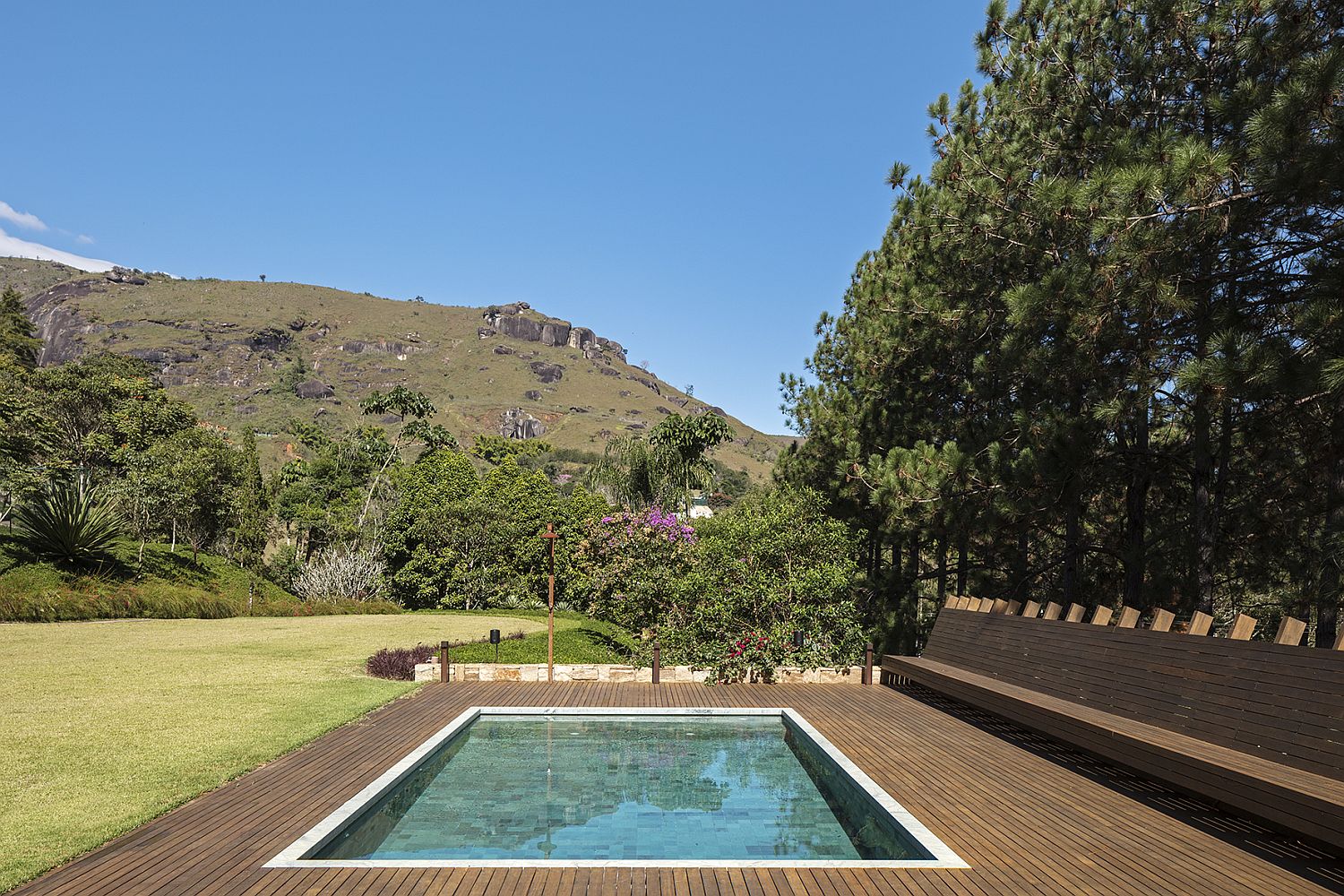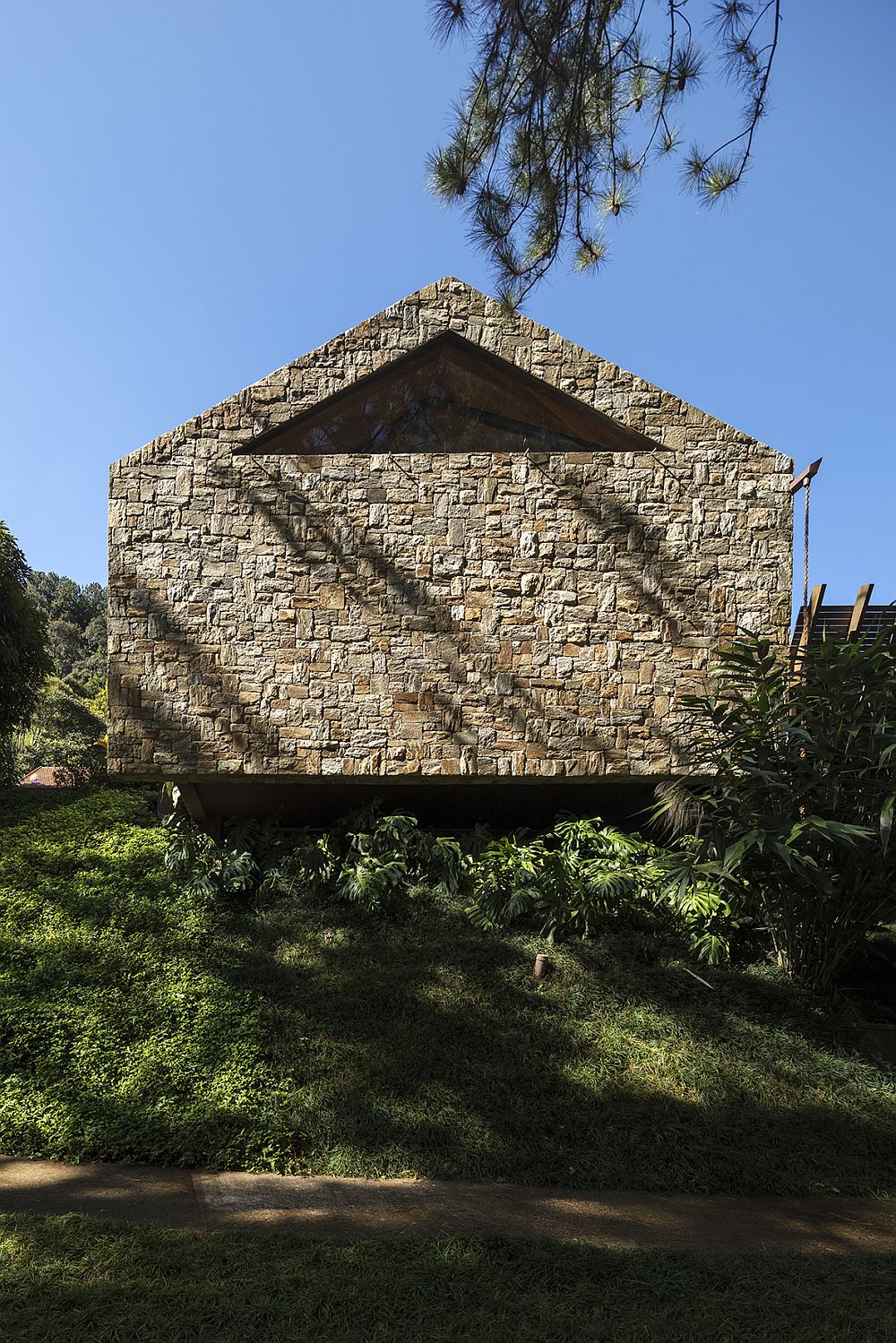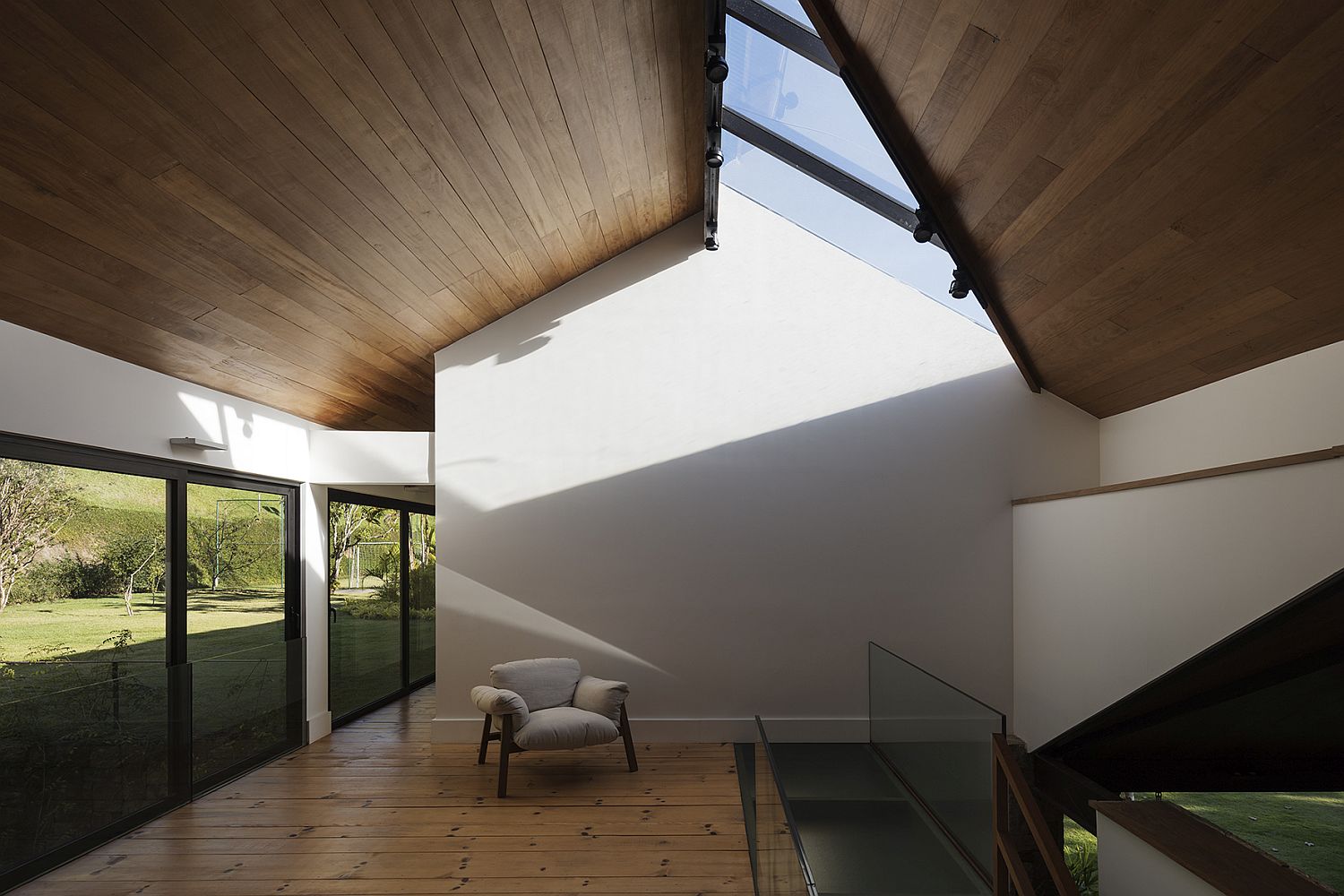 Large glass doors allow nature to be seen from the inside; the wood deck and bench by the outdoor pool accentuates the Hijau stone color underwater. The brown brise soleil and ceramic roof tiles on the second floor blend the thick volume with the landscape at the same time a zig zag structure allows a good circulation on the first floor and light volume that can be seen through.