Accommodating an old couple who still find their delight in work and their extended family, this gorgeous home in East Chester, Canada overlooks the tranquil ocean and the lovely landscape beyond. The minimal façade of the House in Scotch Cove designed by FBM Architecture- Interior Design hides a more open and inviting interior that completely embraces the natural scenery and the unabated ocean views in the rear. Having been built on a modest budget, the house relies on wood, glass and stone to shape a stylish setting that balances natural elegance with contemporary sophistication.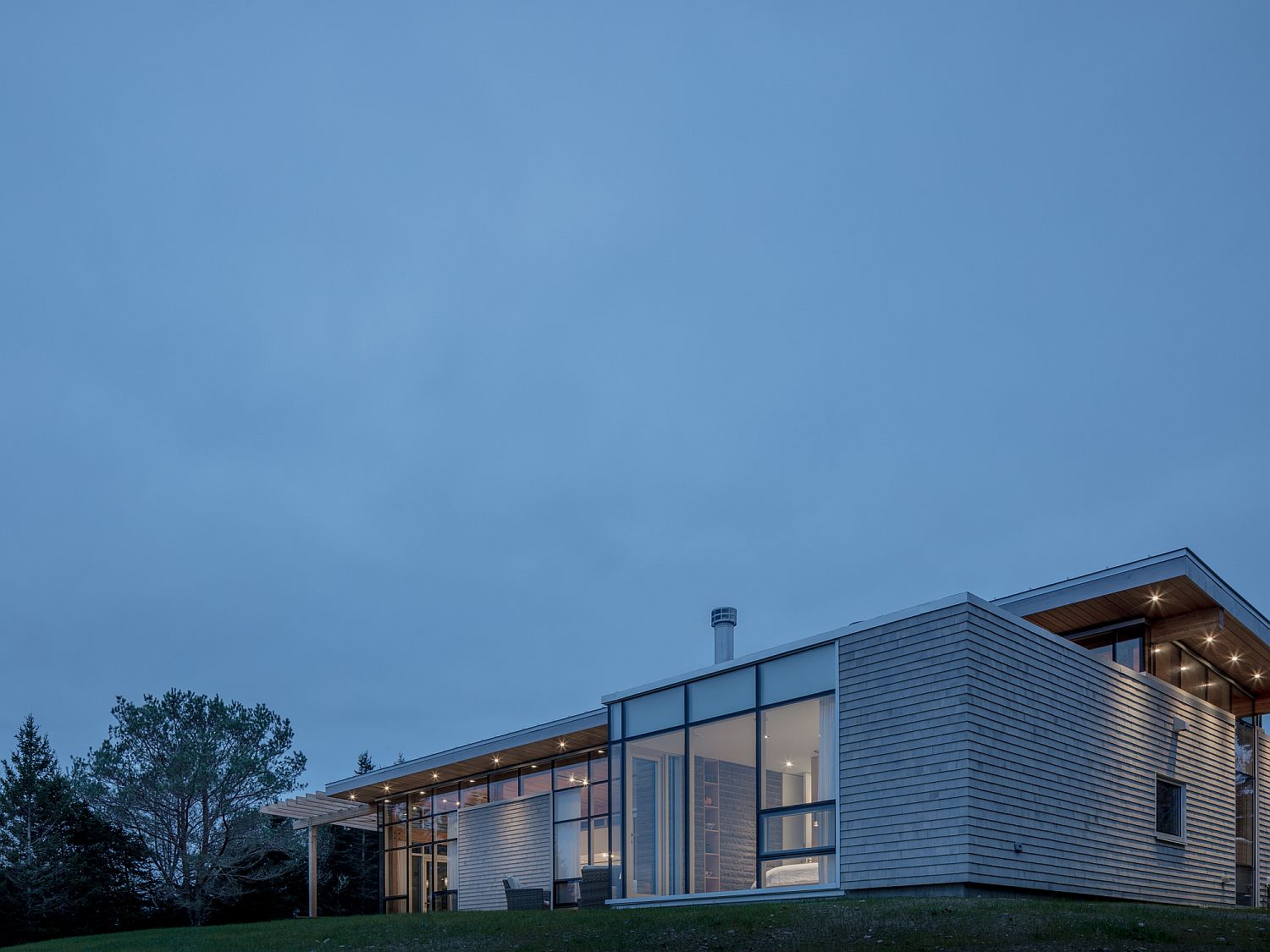 An open living area with a gallery style setting, an ergonomic kitchen with ample space for prepping and cooking and a large dining area that is perfect for hosting friends and family on weekends make for a dynamic and engaging home. The sight of Graves Island and the Tancooks just outside the sweepingly large windows add to the majesty of the setting. A stone fireplace at the heart of the living area and a similar fireplace just outside provide perfect focal points for social gatherings.
RELATED: Cove Way House is a Reinterpretation of the Traditional Spaces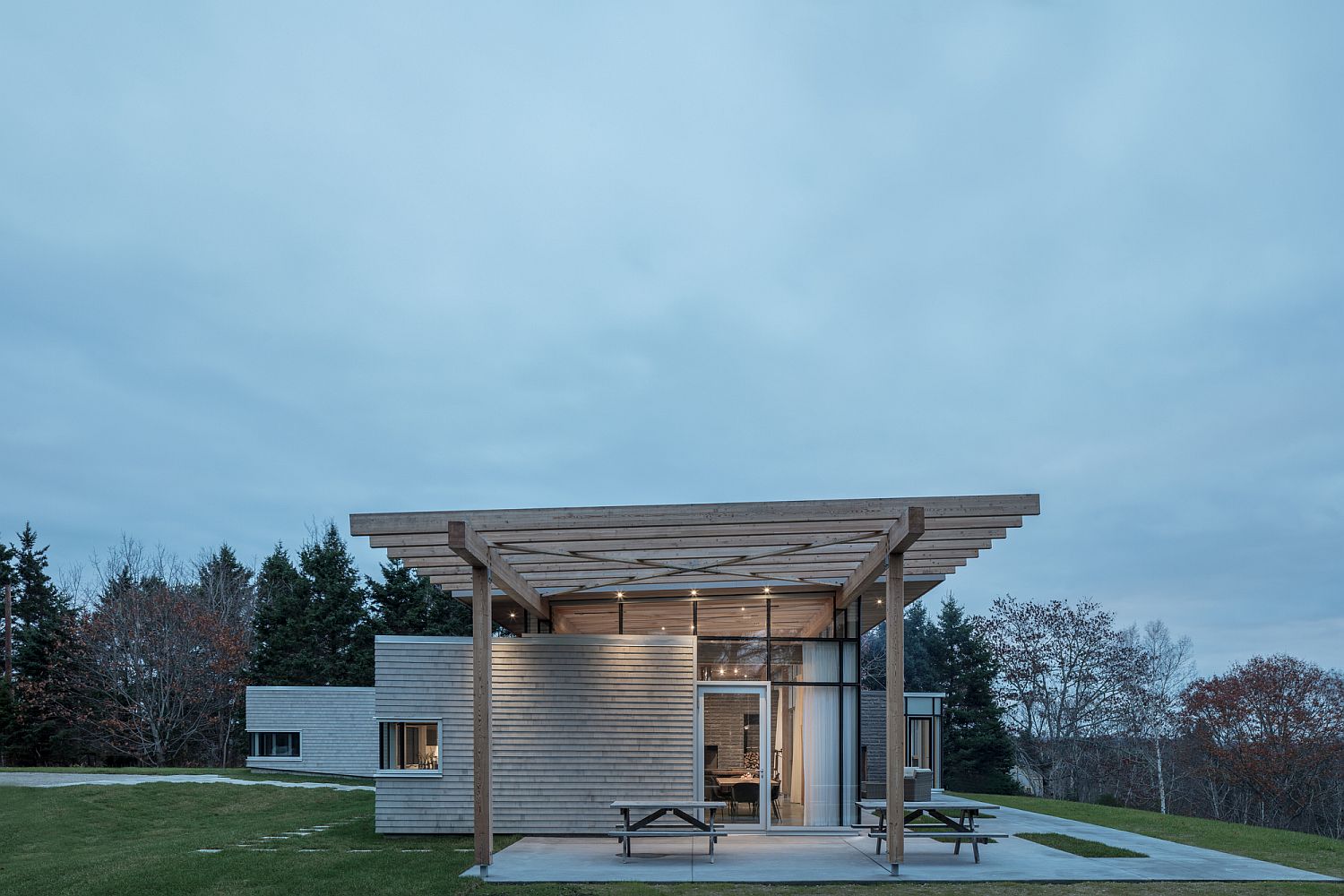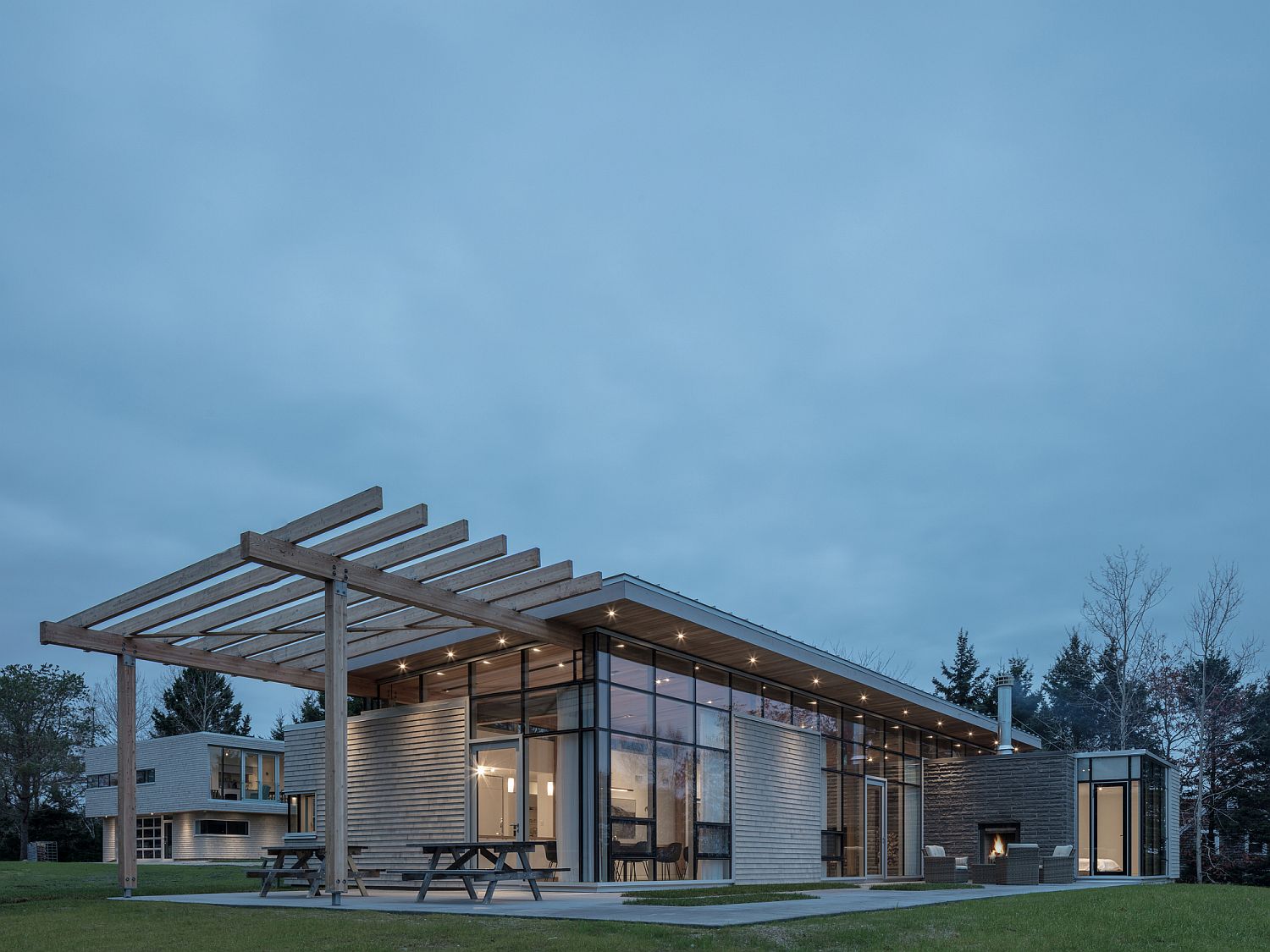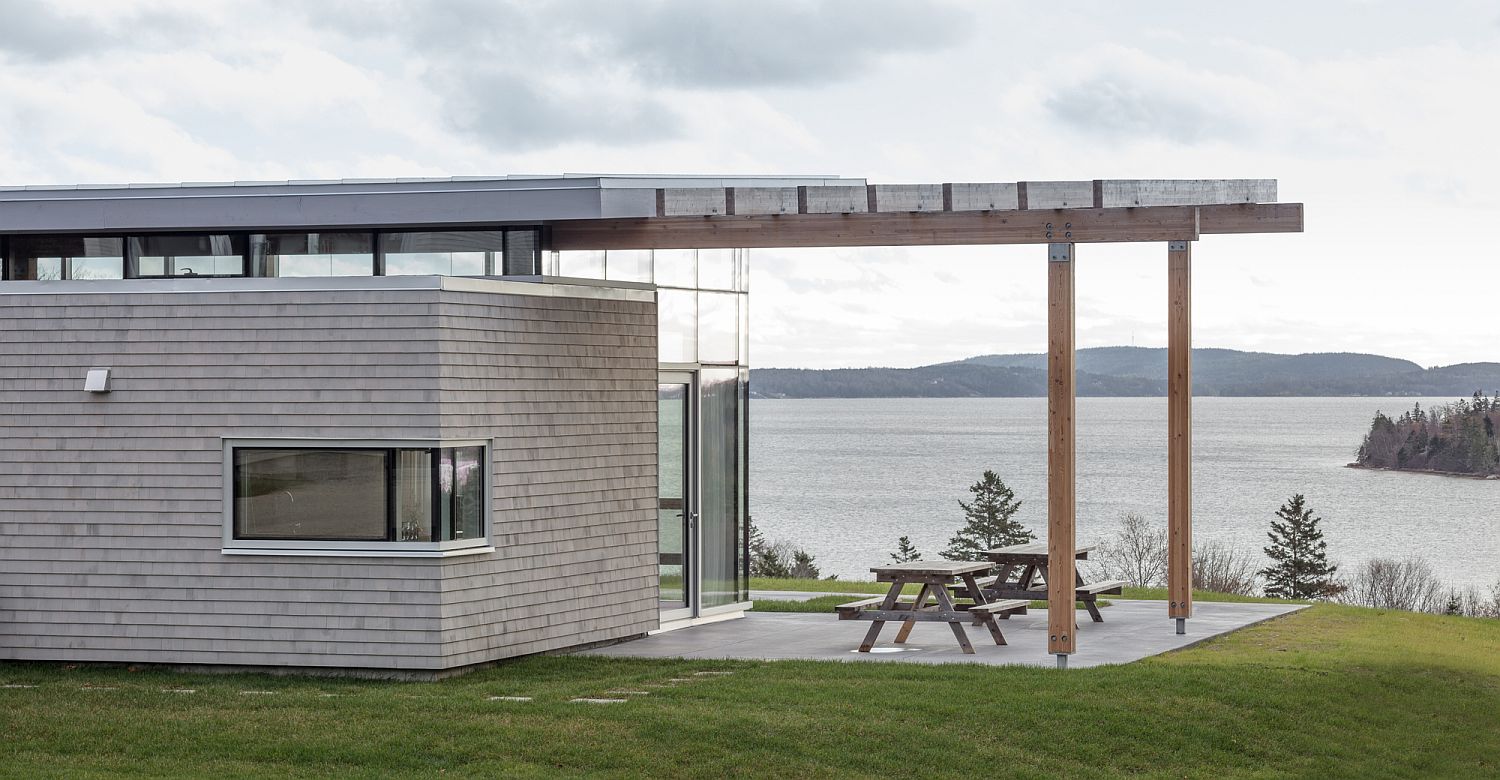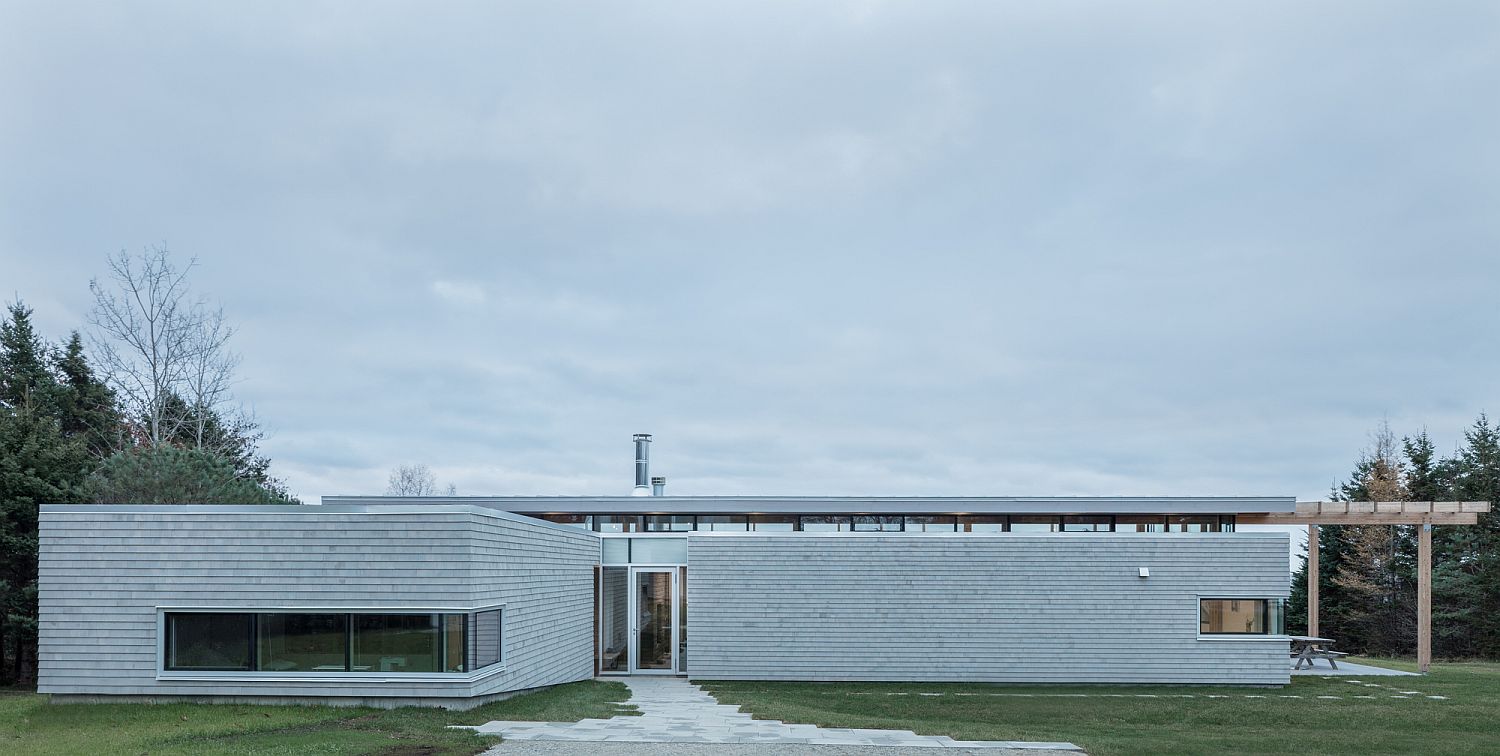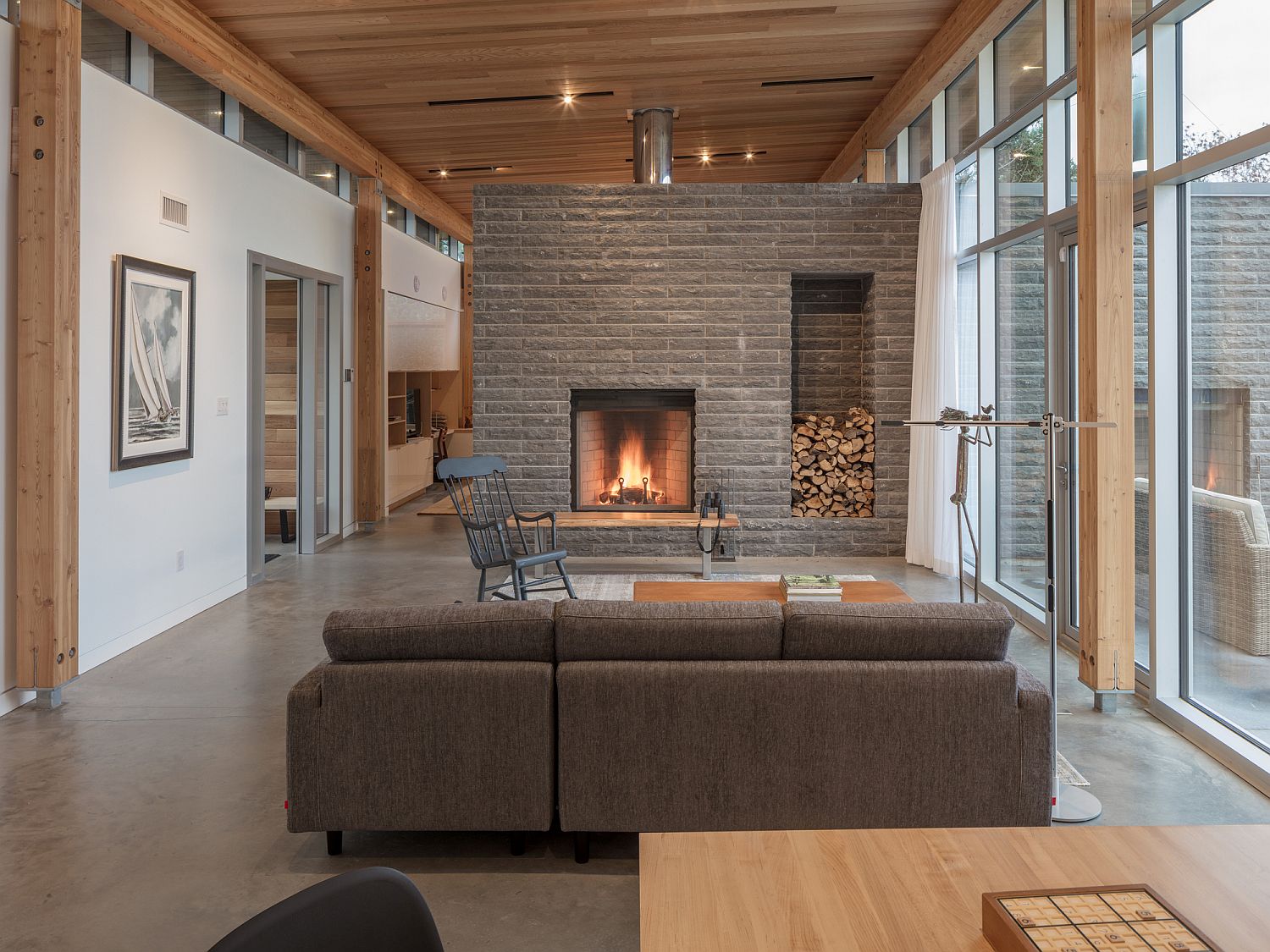 A laminated timber structure extends into the pergola outside and offers shade while passive heating technology and concrete floors soak up the 'barely available' natural heat during the winter months to keep the living area and bedrooms toasty warm. Triple glazing and top-notch insulation put the final touches on an eco-savvy and exquisite family home on the serene coast. [Photography: Julian Parkinson]
RELATED: Scenic Ocean Views And A Luminous Modern Vibe Shape Stylish Perth Home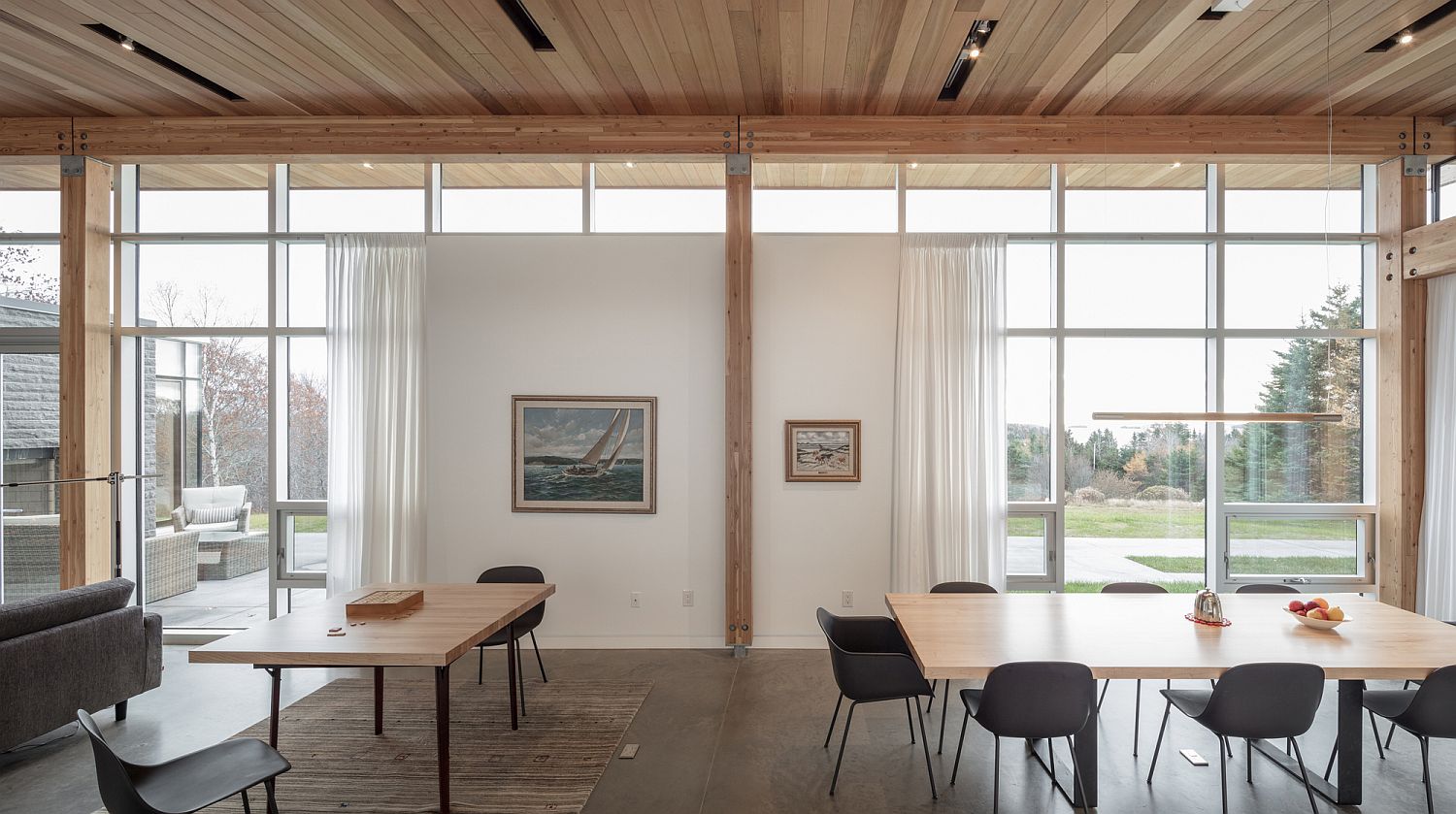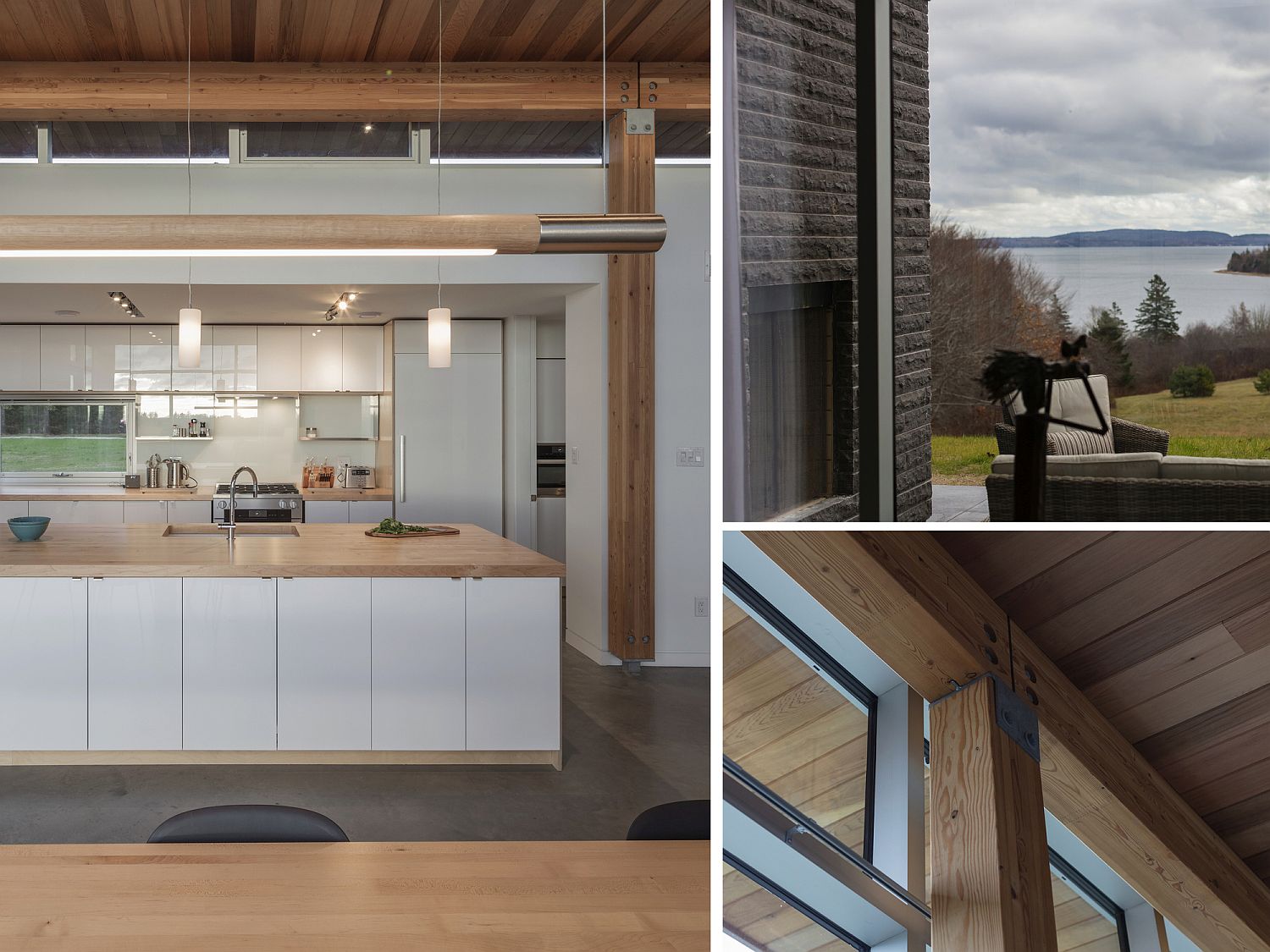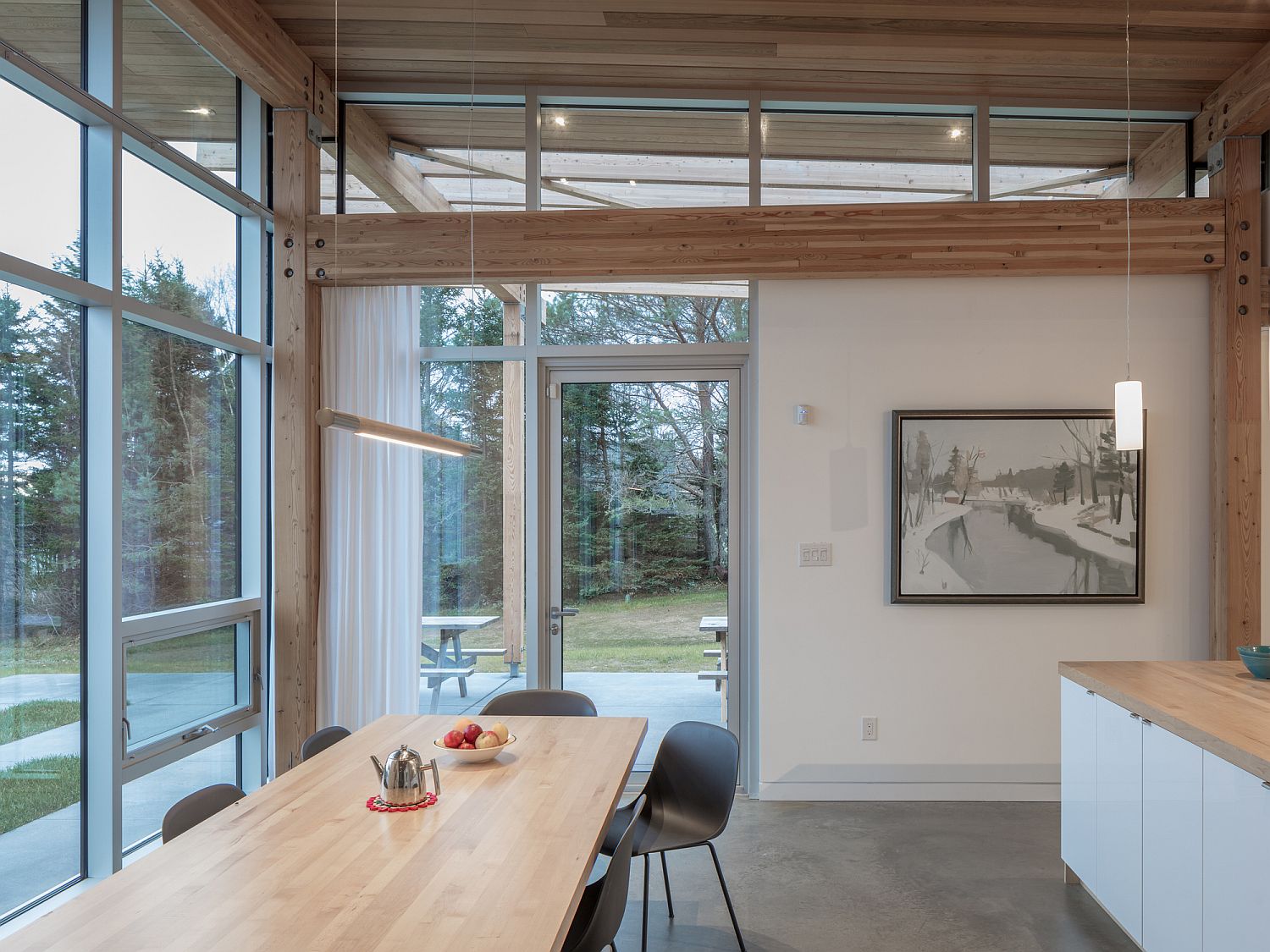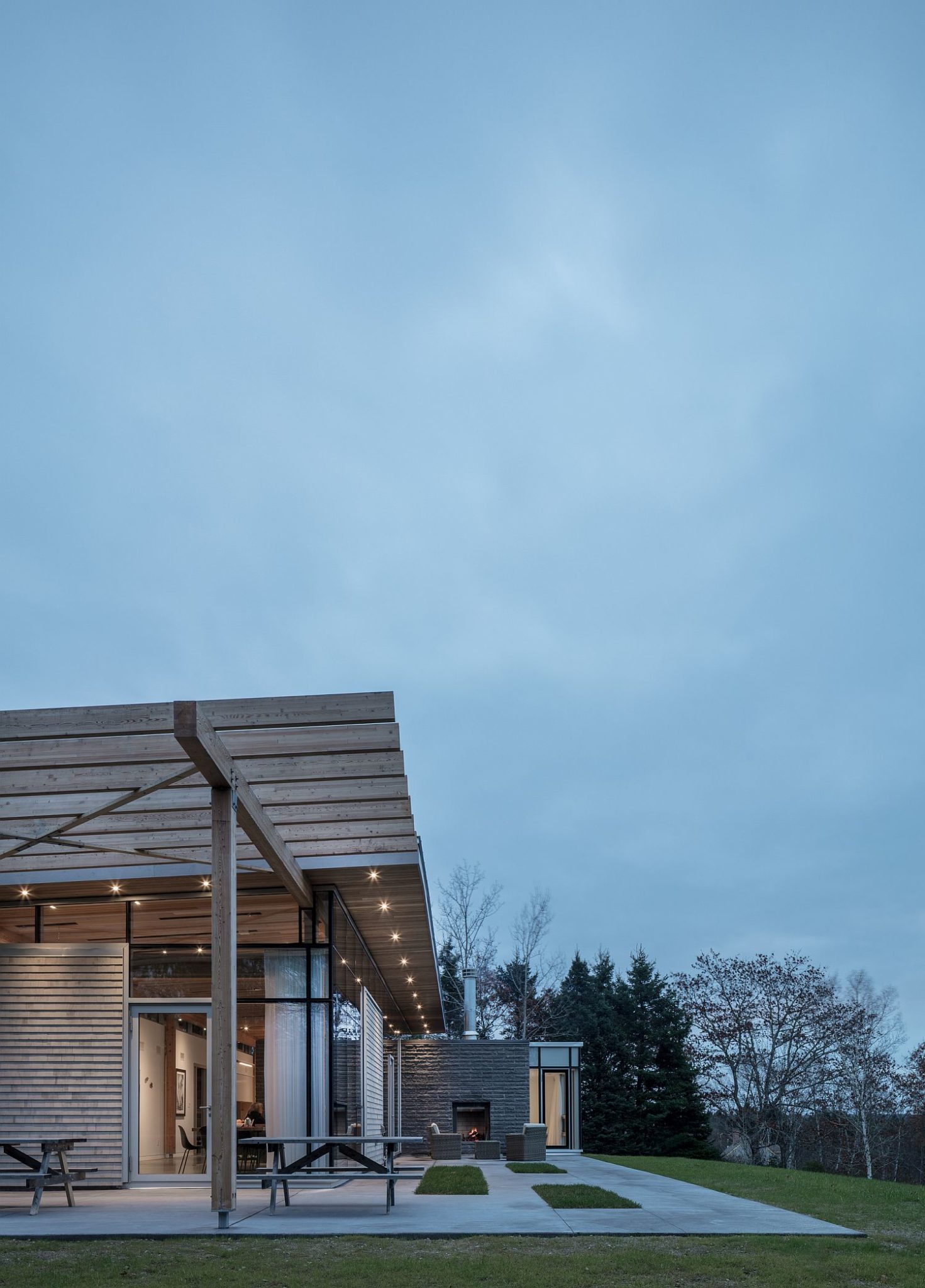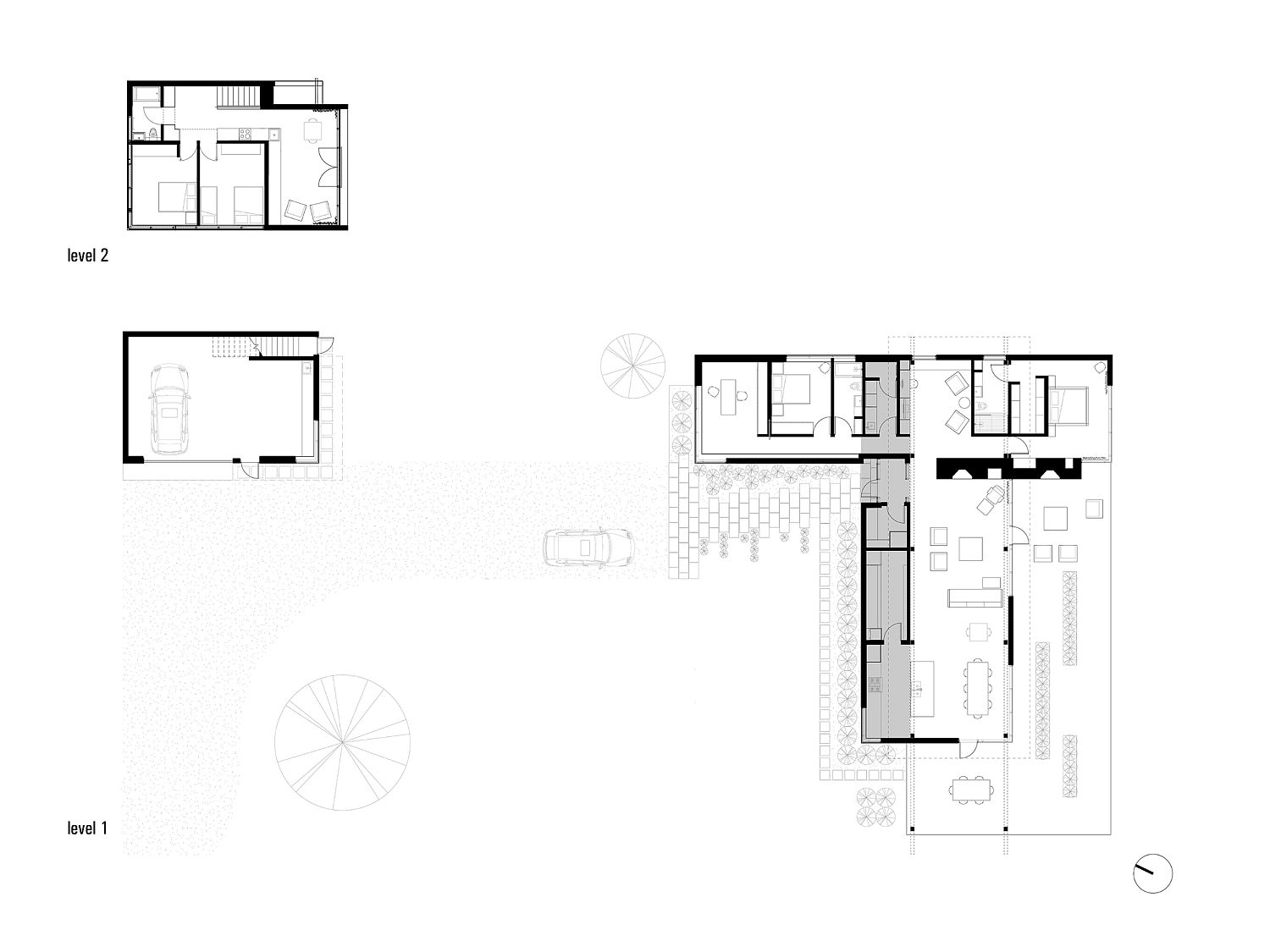 Liked the story? Share it with friends.