Love adding a bit of spunk to your home by introducing colorful prints and fun patterns? Then you would definitely be no stranger to chevron pattern and the many ways in which it can uplift a space almost instantly. From beautiful accent walls to brilliant kitchen backsplashes and stunning art work, chevron pattern has made a big impact in the design world in the last few years. With even the world of fashion being engulfed in chevron rage, it is only a matter of time before you wanting to try your hand at a few colorful and vivacious chevron crafts. And today is the day when we bring you all the inspiration you need!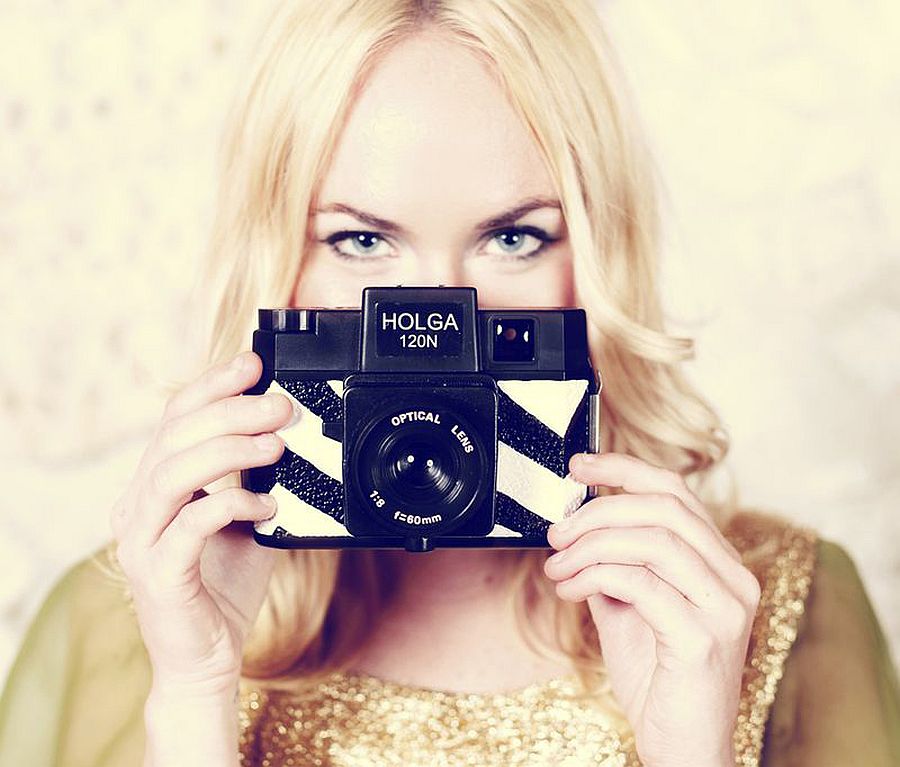 DIY chevron crafts can be part of every room of your home and you do not even need to try very hard to integrate them with the existing style and color scheme. The zigzag pattern of these lines makes them trendy and unique and yet the pattern still feels undoubtedly contemporary and sophisticated. Depending on the colors you use for the chevron stripes and the width of the stripes, you can create different visual appeals and almost every one of these DIY ideas is super-easy! So why wait? Get in on the chevron craze –
Open Plan Living Area with Kitchen
We start off with something that is stylish, striking and yet can fit in with a wide range of living room styles – the DIY chevron pattern wooden coffee table. This one is undoubtedly our favorite among all the lovely chevron crafts on display today as it fills modern interiors with a dash of rustic warmth. Yet it never feels out of place and you can even use the template and the DIY guide to craft a chevron side table as well.
RELATED: Snazz Up Your Living Room With Smart Chevron Patterns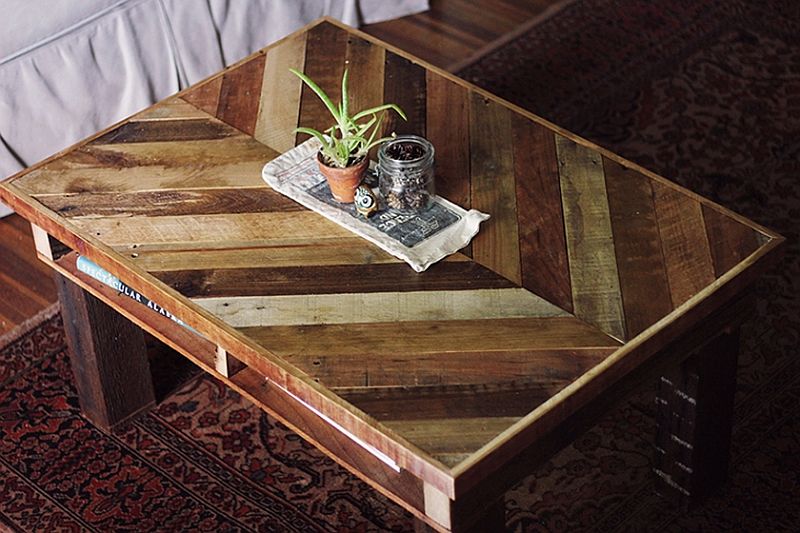 For the entry, there is the colorful and funky chevron coat rack. The one on showcase today might be a bit bright and bold with its orange zigzag stripes, but you can even make one in gray and white for a more understated look. The DIY chevron pattern doormat is another showstopper that makes a lovely style statement while energizing the front porch while the cool and vivacious chevron pattern taped wall art can enliven the dining room, open plan kitchen or the living room itself.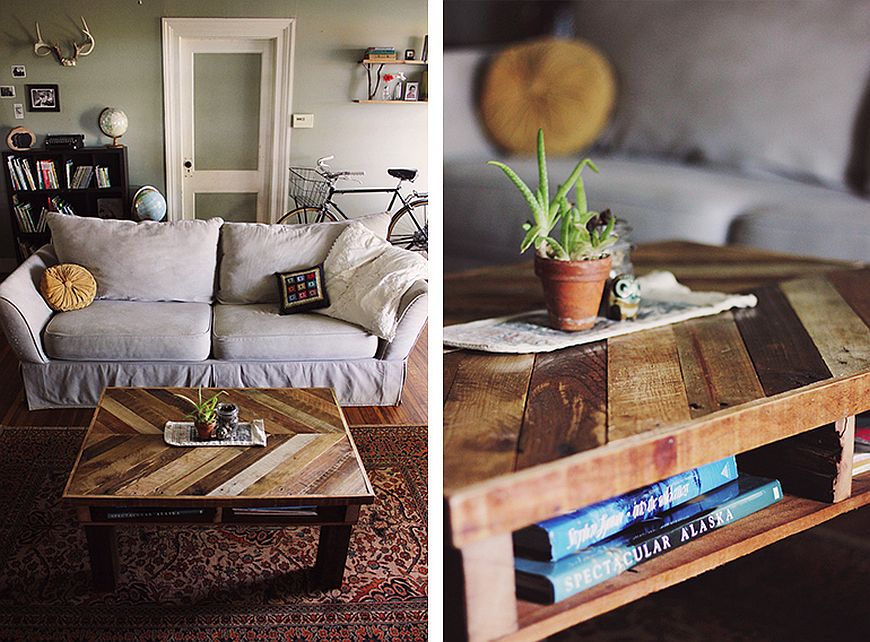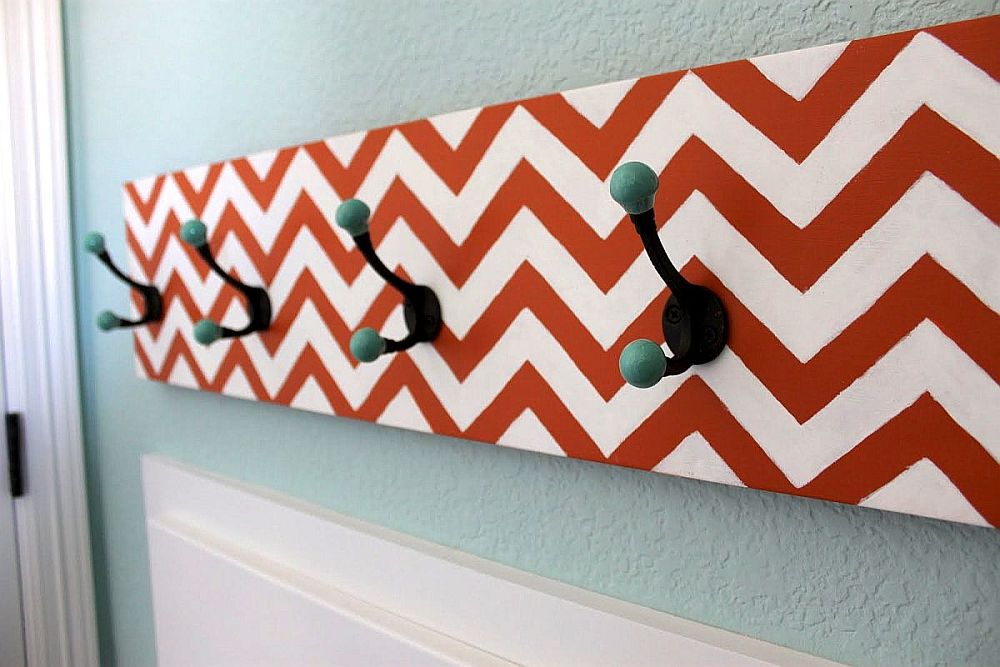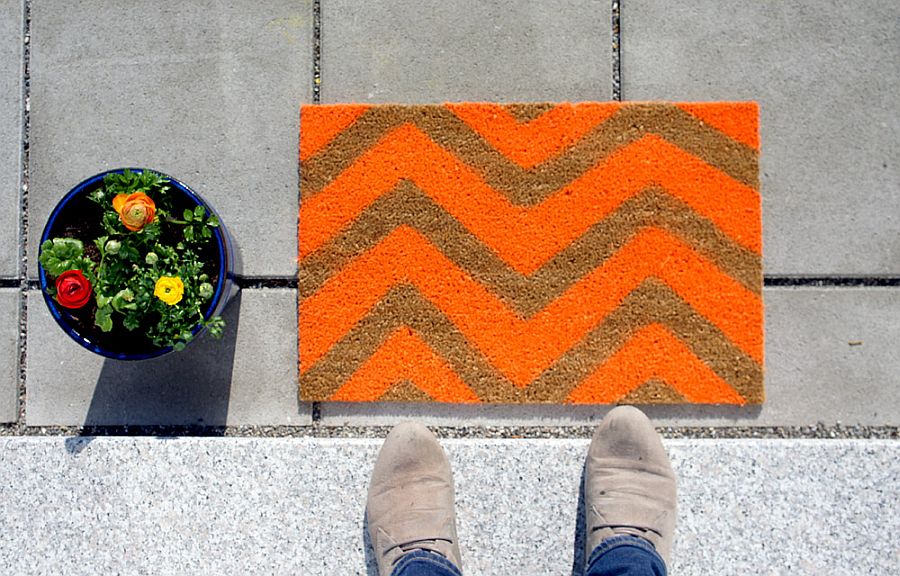 DIY Bedroom Chevron Crafts
From the living room, we move to the bedroom and there are number of eye-catchy ways in which you can add chevron pattern to this space. Today, we focus on two DIYs that are the easiest and the most effective. The Chevron pattern DIY pillow tops the list when it comes to fun ways of introducing smart pattern into the bedroom. These pillow cases are easy to craft and you can easily alter between the latest and hottest accent hues with changing trends. And complementing these beautiful pillow perfectly are two bedside table lamps with matching chevron stripes. A perfect way to repeat the pattern without going over the top!
RELATED: Nebulas and Night Sky: DIY Crafts that Add Starry Brilliance to Your Home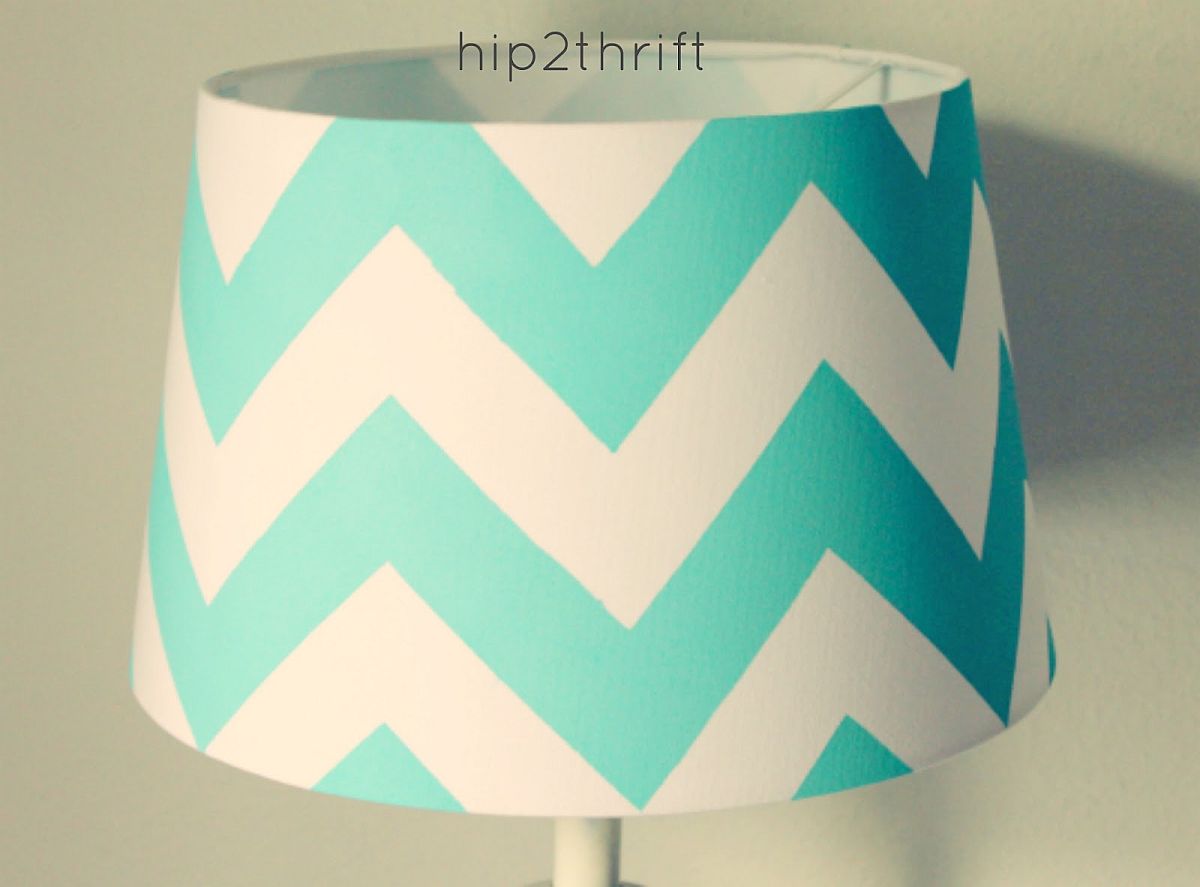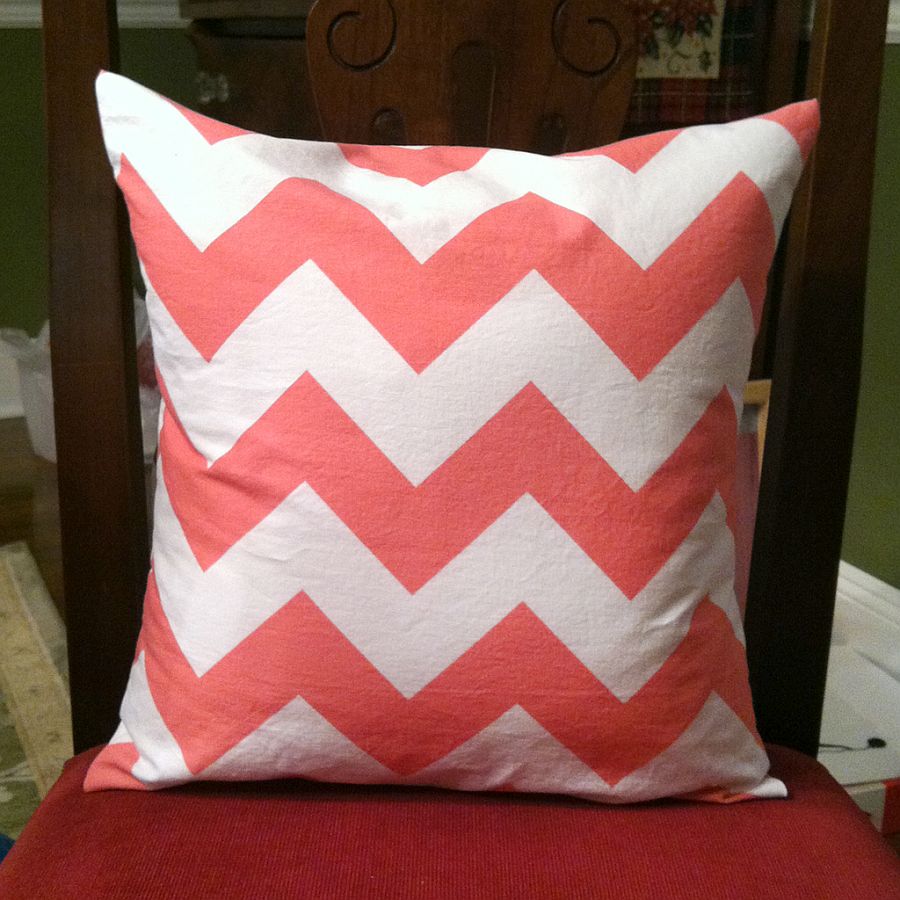 For a Green Upgrade
In a world filled with manmade materials, concrete and polished, artificial finishes, you should never miss out on a chance to welcome home a hint of natural greenery. Chevron planters give you a hip and striking opportunity to do so. Whether you use different colored wooden planks to create the chevron pattern or simply turn to paint to bring alive the magic of the zigzagging stripes, the visual impact is undeniable. Those even more cramped for space can turn to the Pallet mounted mason jar vase and its flowery panache!
RELATED: Chevron And Herringbone Patterns: Add Exciting Zigzags To Your Kitchen!