There is beauty in simplicity. This is especially true in case of home design and decorating. Instead of spending endless hours on complicated form and flowery overtones, one can achieve an equally impressive result by sticking to the basics. Do not believe us? Then check out the Miravent House in Spain designed by Perretta Arquitectura. It has an undeniably elegant form and achieves this by putting together horizontal concrete planes and unobstructed glass walls. It feels all too simple and yet wows you instantly; the blend of textures the intersecting planes and the simple straight lines!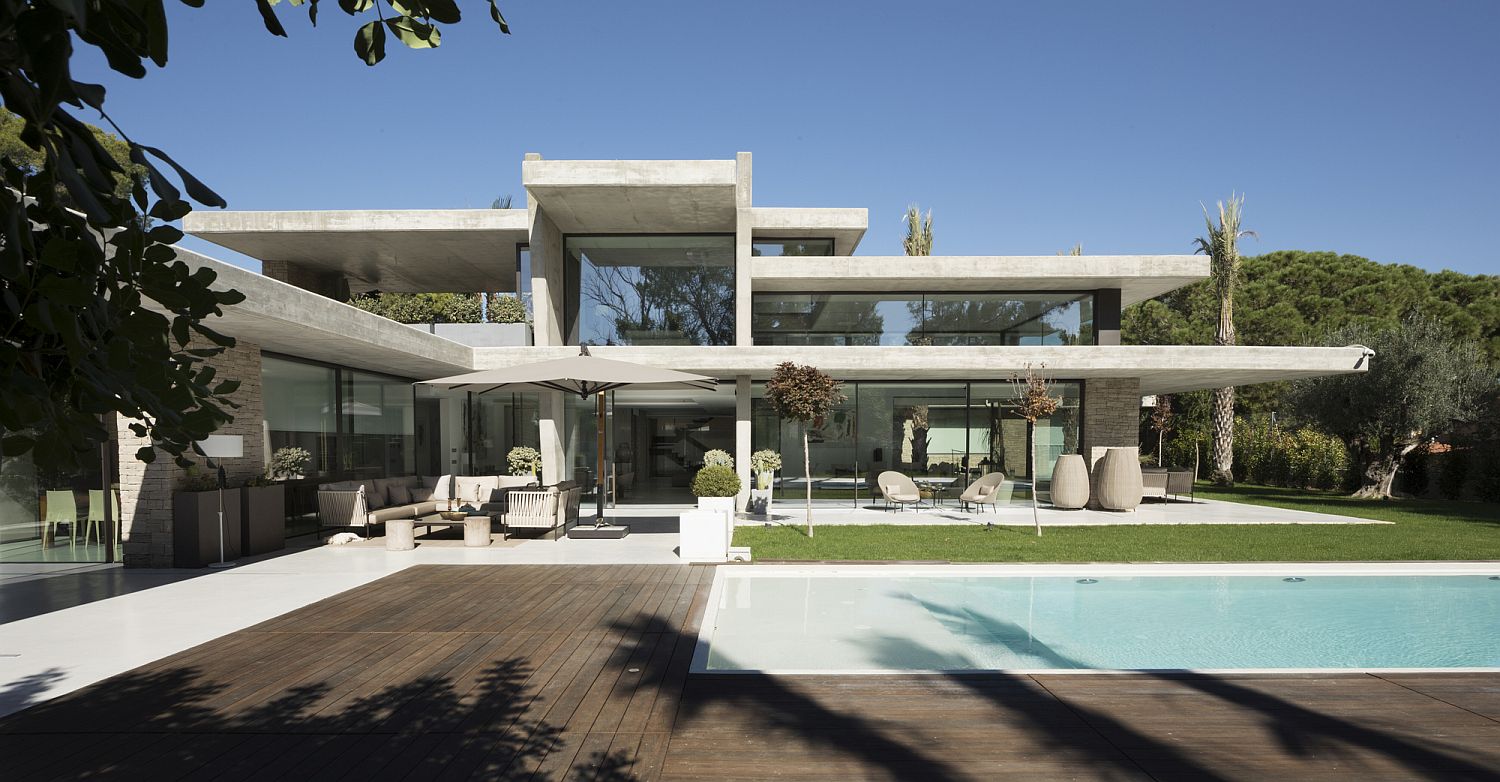 The house in its basic form is an amalgamation of two different structures – an 'I' shaped building that holds the private rooms along with additional bedrooms and an 'L' shaped structure that hosts the public areas. A contemporary bridge connects the two buildings and the space between them along with the surrounding landscape acts as the outdoor relaxation zone. It is not just polished modern finishes, glass and concrete that hold sway here as stone walls and plush décor bring additional visual contrast.
RELATED: Marquise House: A World of Glass, Concrete and Nature-Filled Intrigue!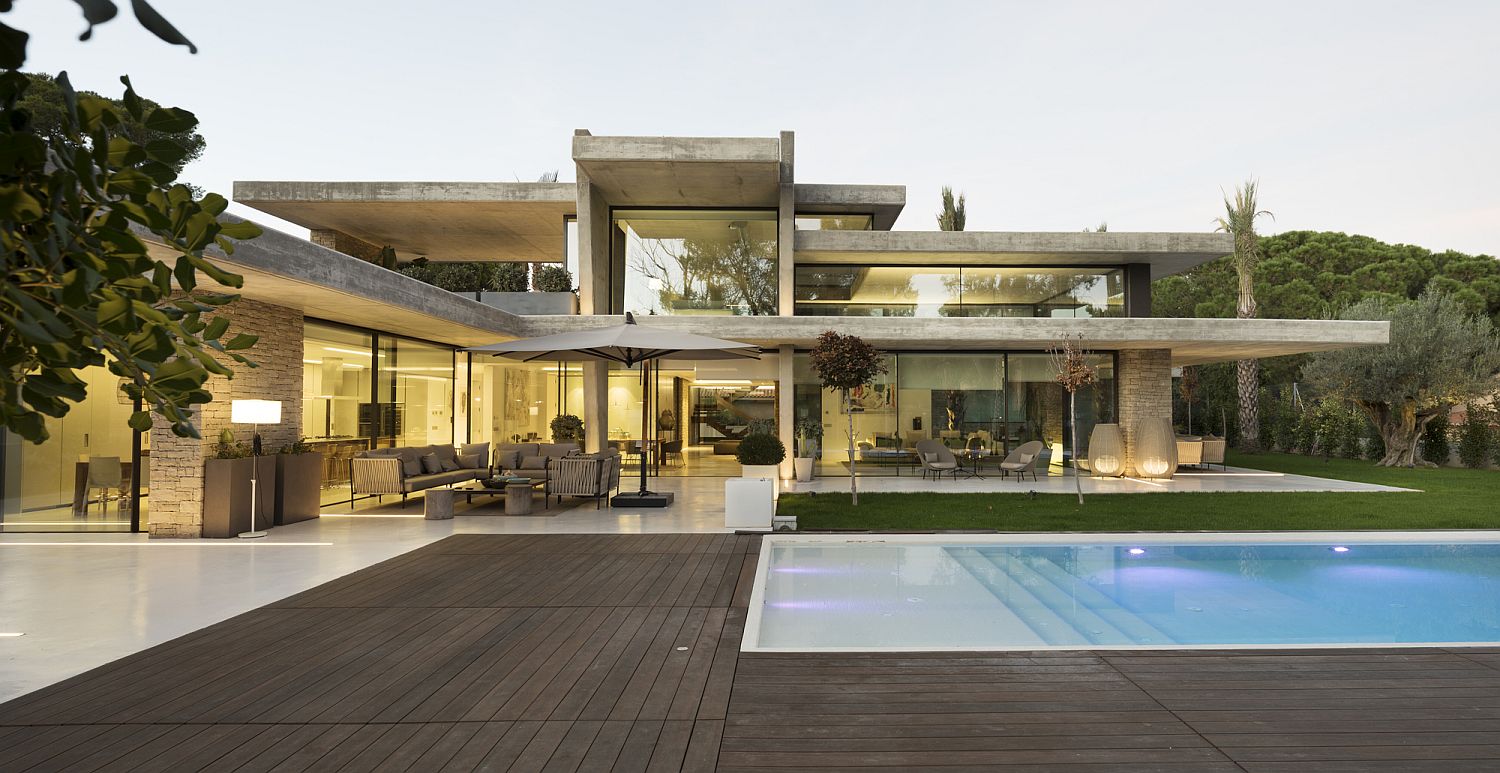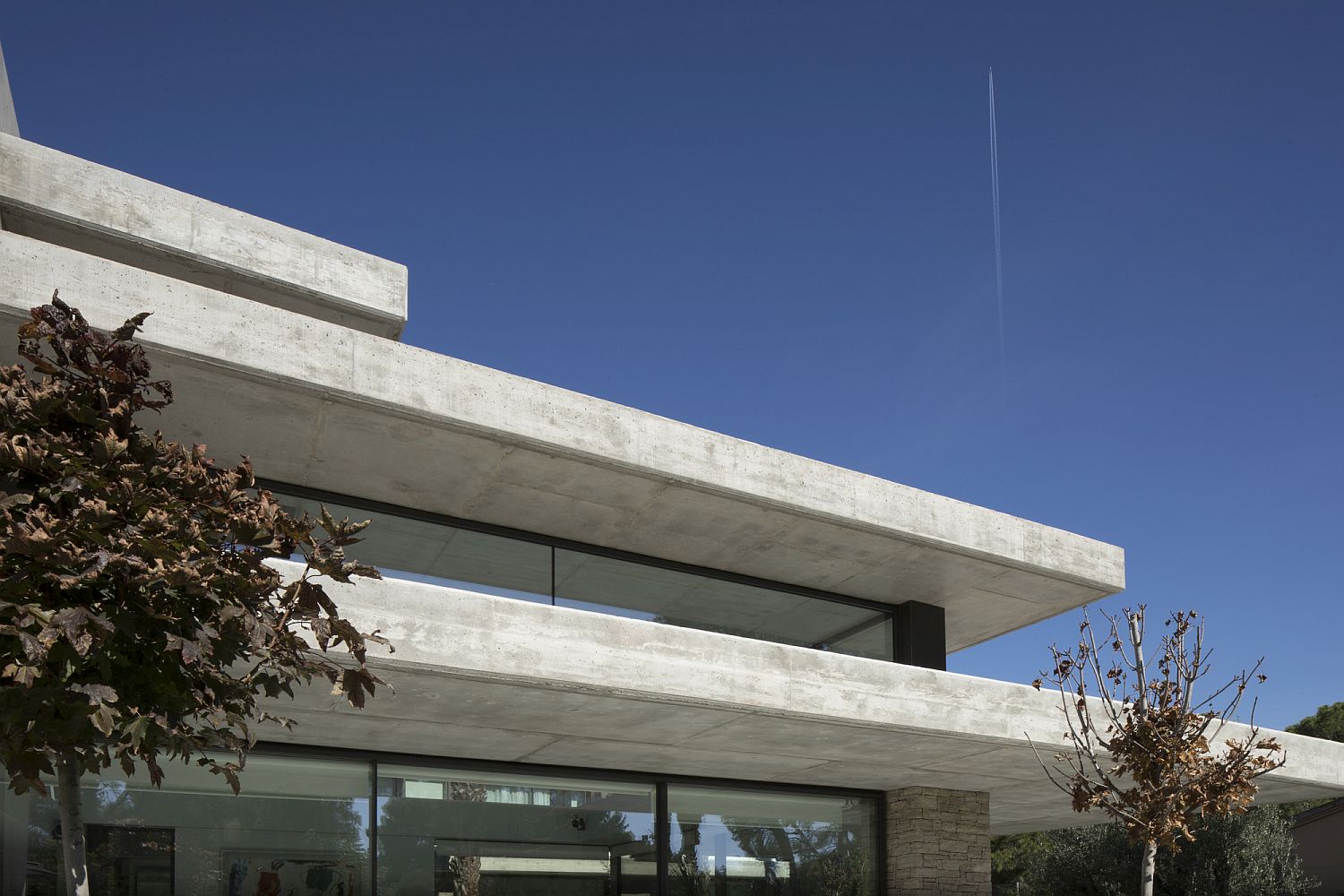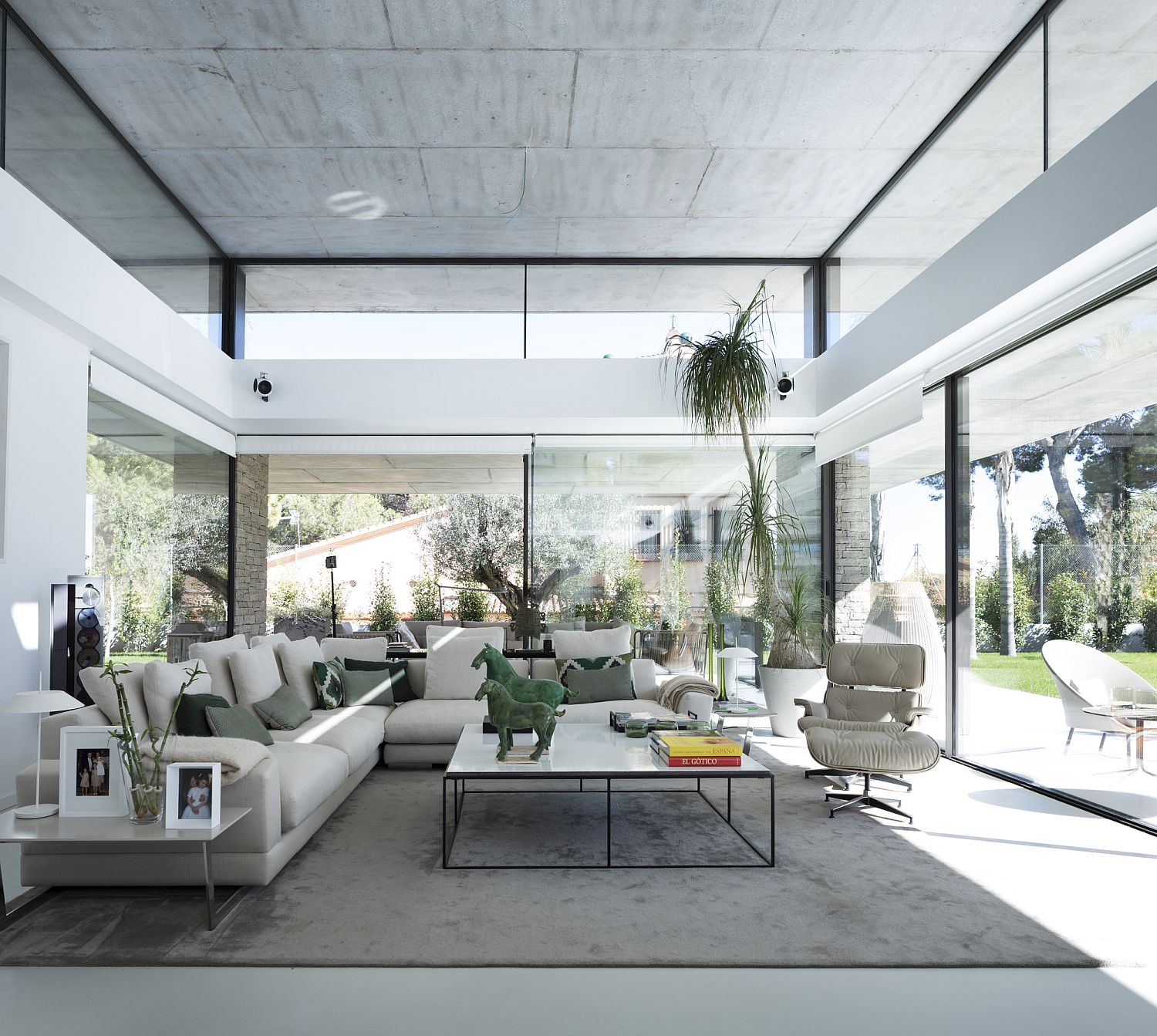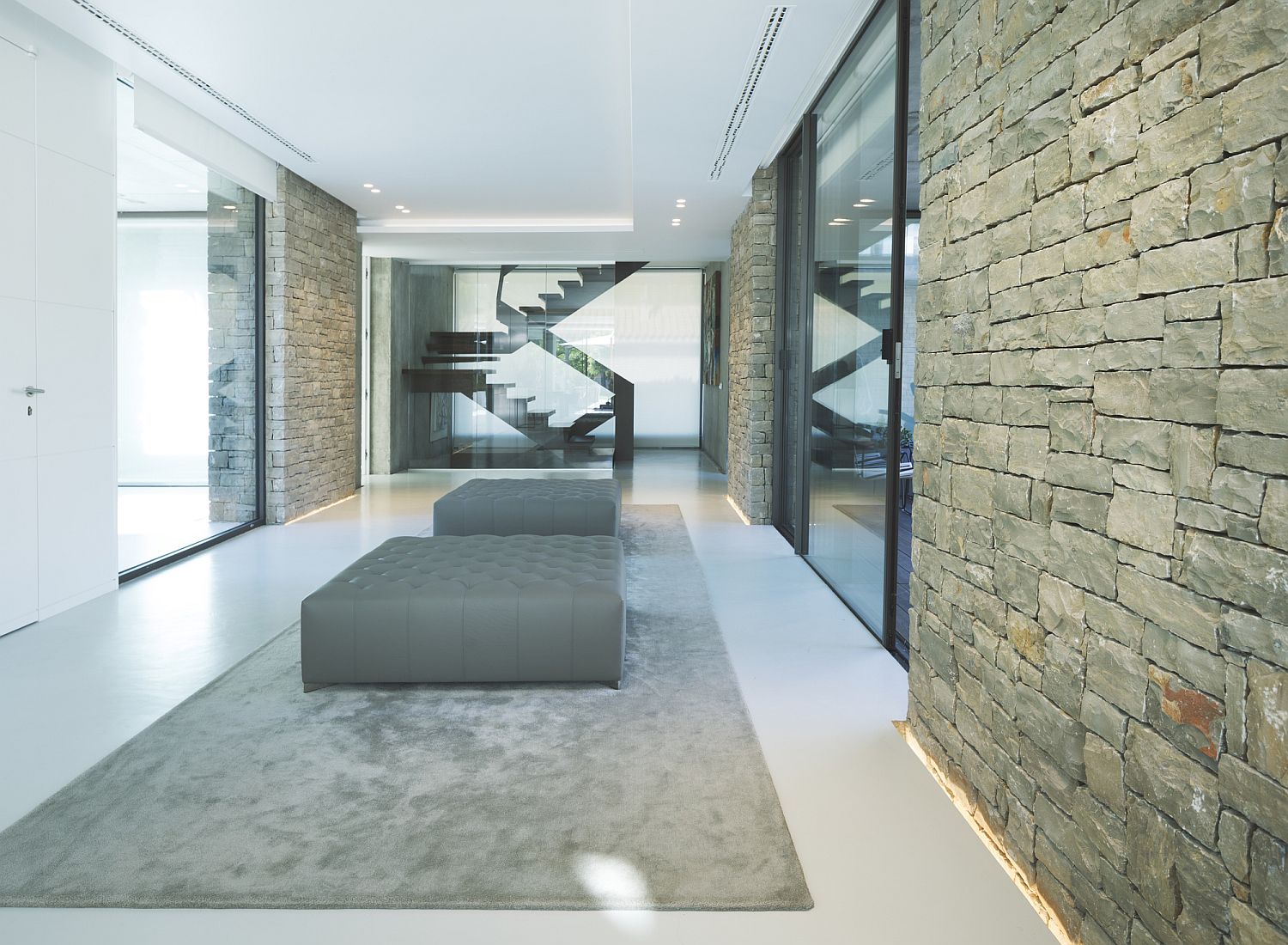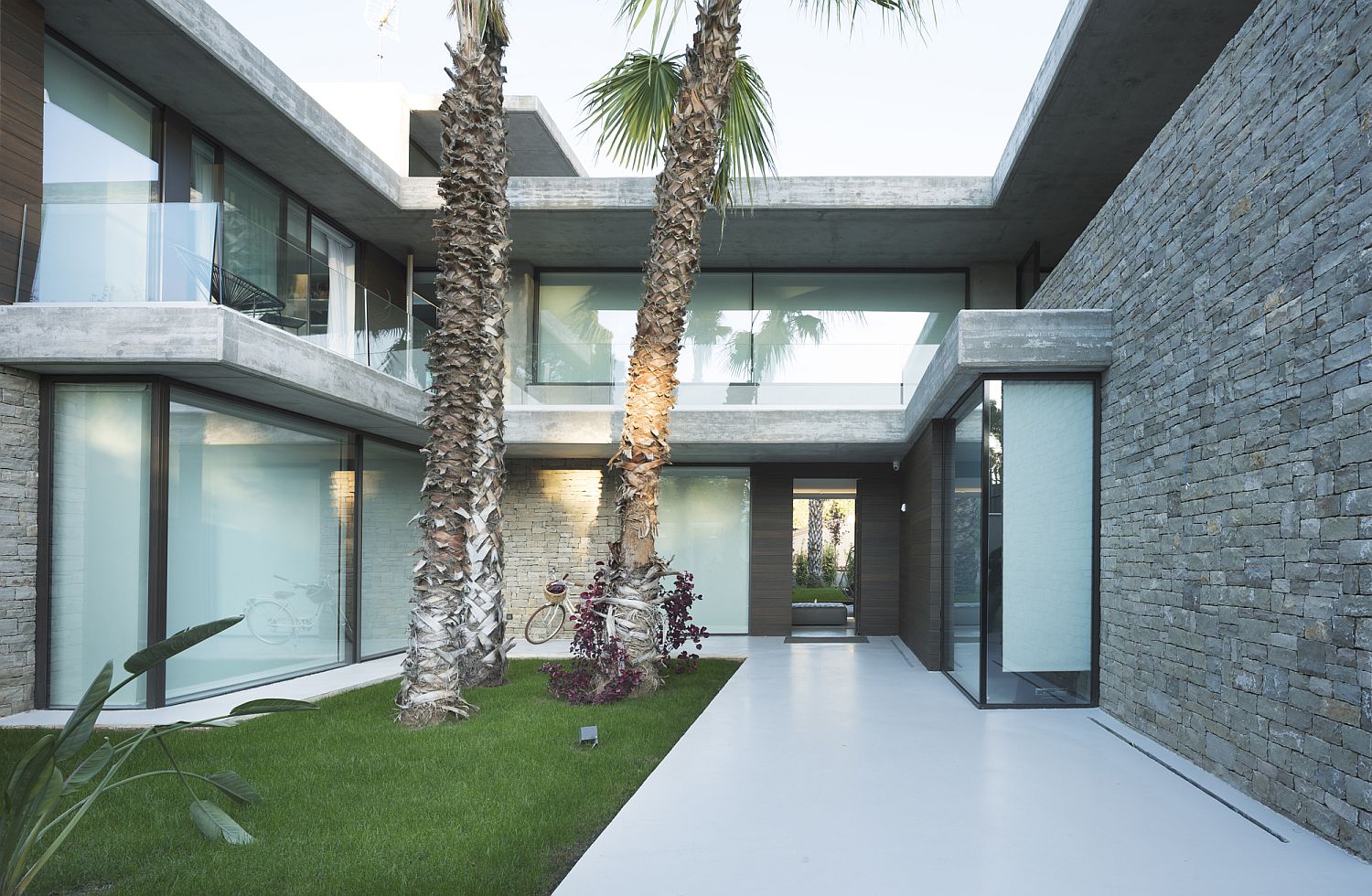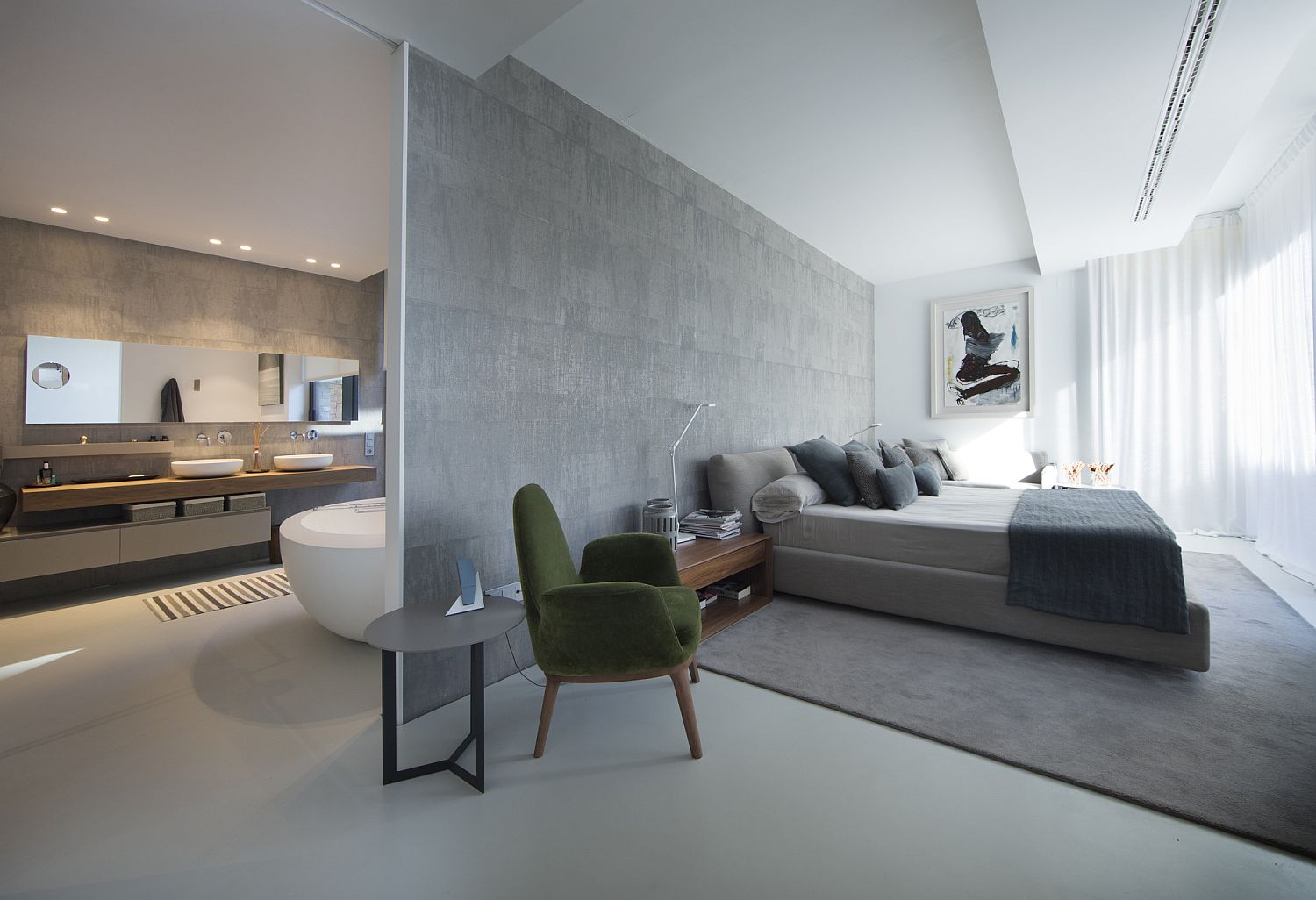 There is also a basement level that flows into the English patio outside and despite its distinctly urbane appeal; one can see nature finding space at every turn. The large wooden deck and pool area put the final touches on a home that has a style of its own! [Photography: Alfonso Calza]
RELATED: Weston Residence: Lakeside Home Taps into Terraced Planes and Roof Gardens!