Great design and architecture are all about turning obstacles into opportunities, and while this might sound like a motivational poster in an office cabin, it is the absolute truth. Transformed from its dreary past into a cheerful, bright and light-filled modern hub, Poor But Sexy is a smart apartment makeover crafted to meet the demands of a couple who moved from Tel Aviv to Berlin, The 82-sqaure-meter apartment in the Prenzlauer Berg neighborhood was altered and given an elegant facelift by Hagar Abiri, who utilized the existing features of the home to their advantage.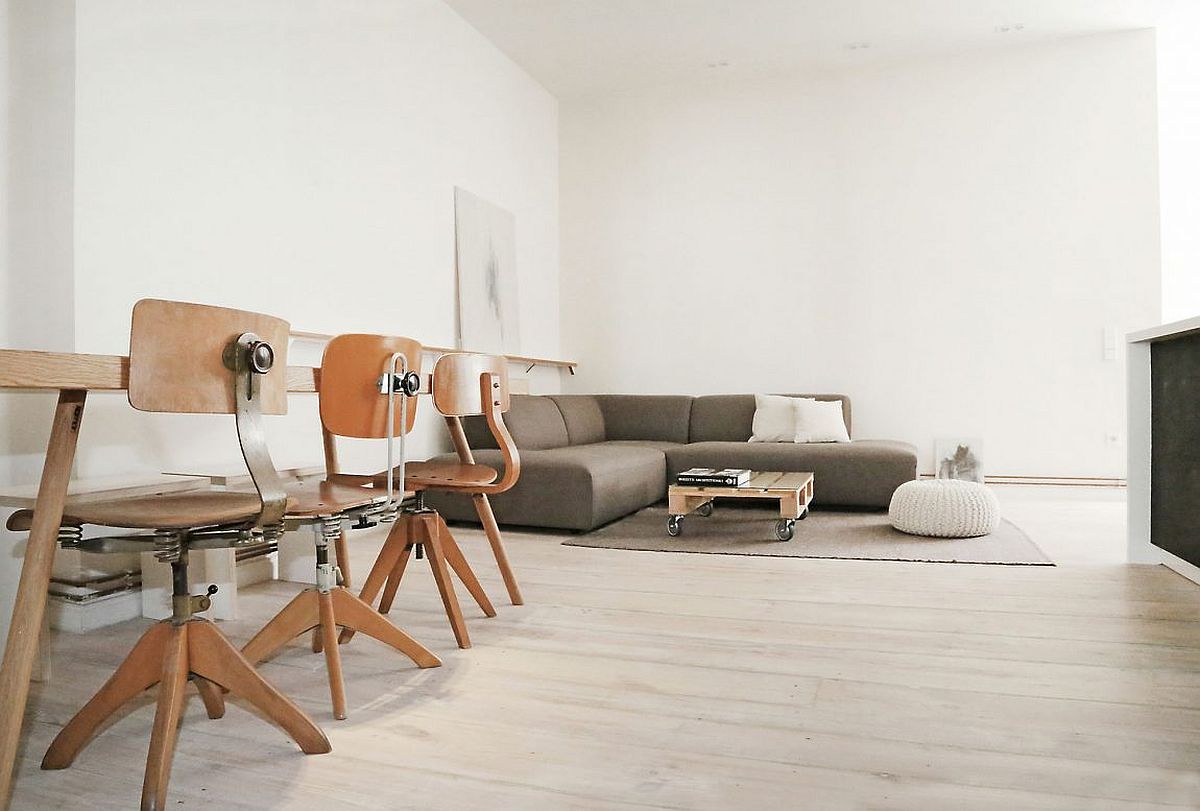 RELATED: Breezy Makeover: Berlin Apartment Restored with Mediterranean Undertones
A structural wall at the heart of the home was turned from a hindrance into a design opportunity, as its original finish was exposed and enhanced to showcase the heritage of the home. Other existing elements like the floors and the doors were also restored and given a new lease of life to create a delicate and beautiful balance between the old and the new. Budget additions such as the second hand décor used in various rooms of the apartment, the custom coffee table on wheels and dining table chairs designed by Hagar Abiri, and of course thrift shop finds and street art ensure that the transformation is as easy on the purse strings as it is on your eyes! [Photography: Diane Adam]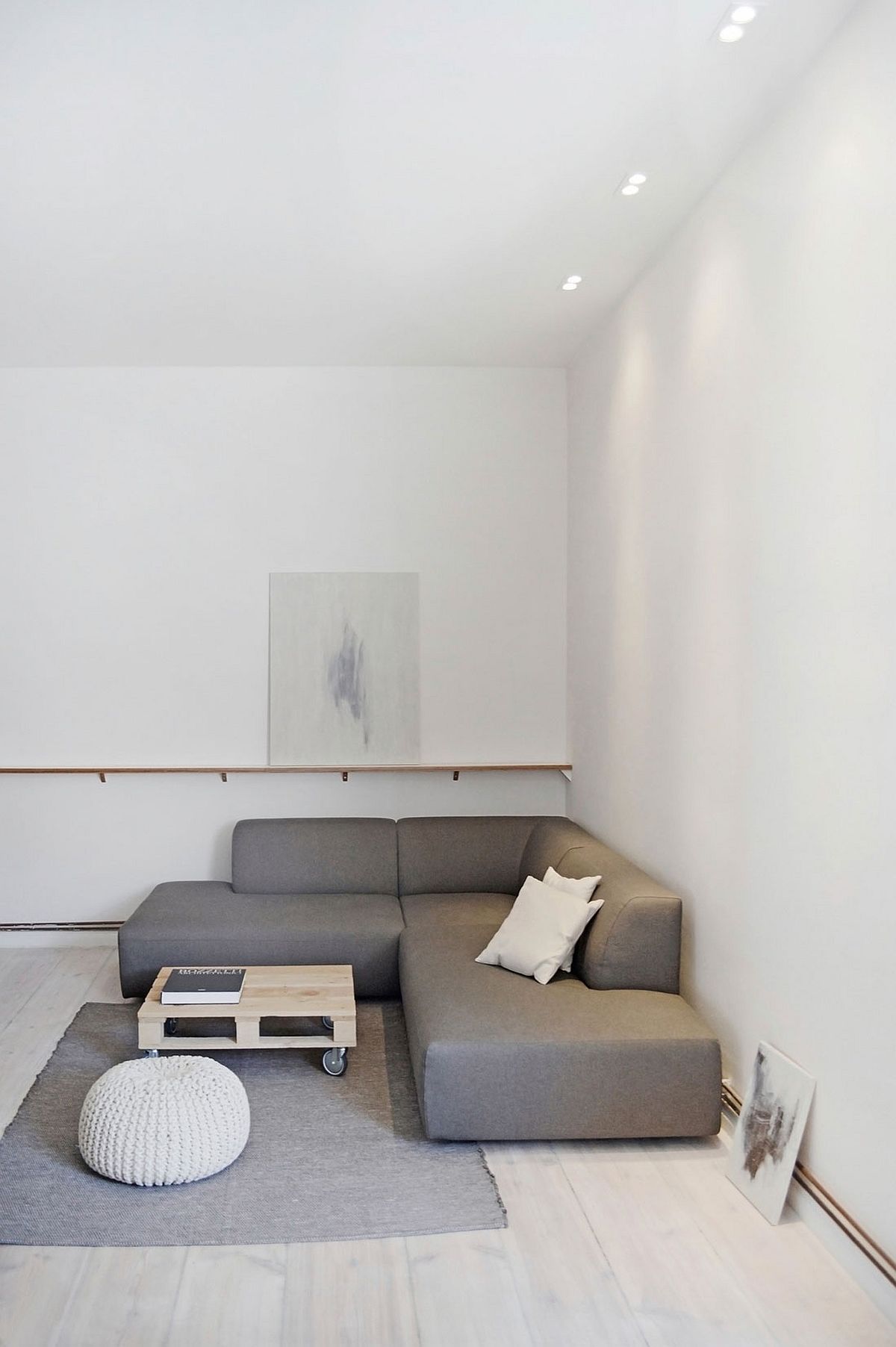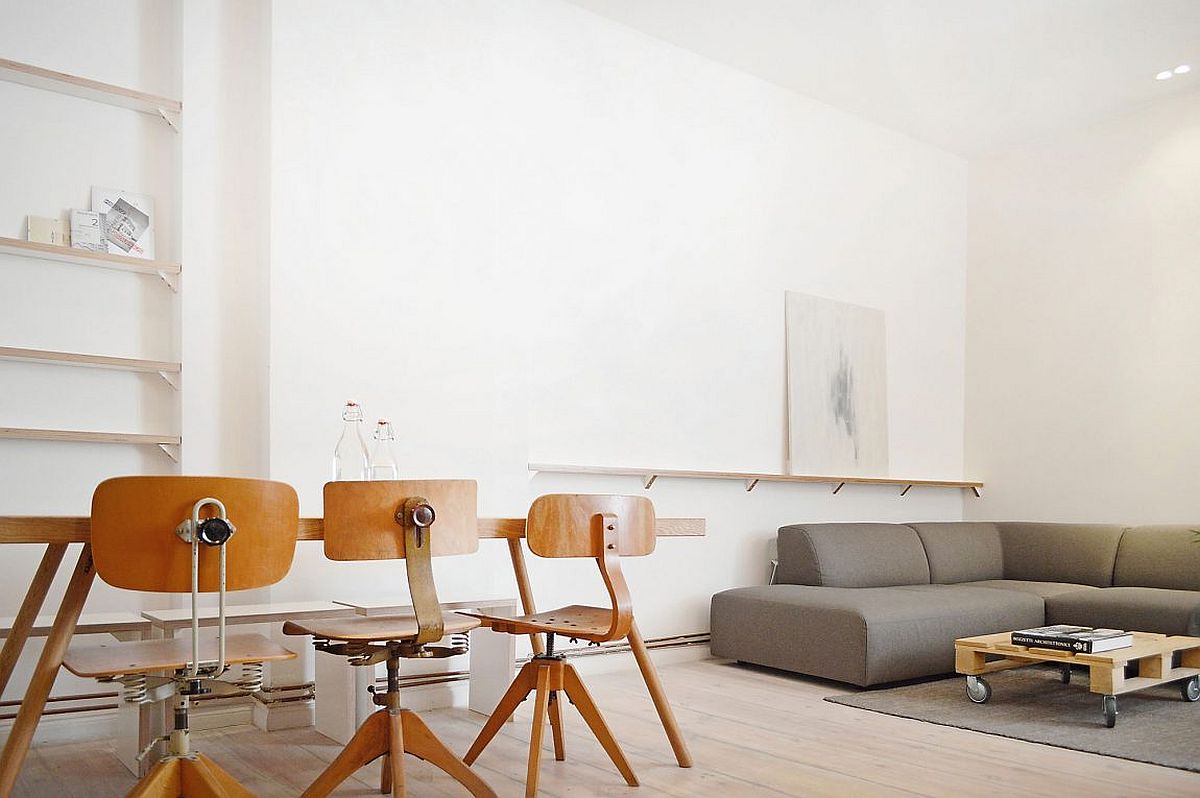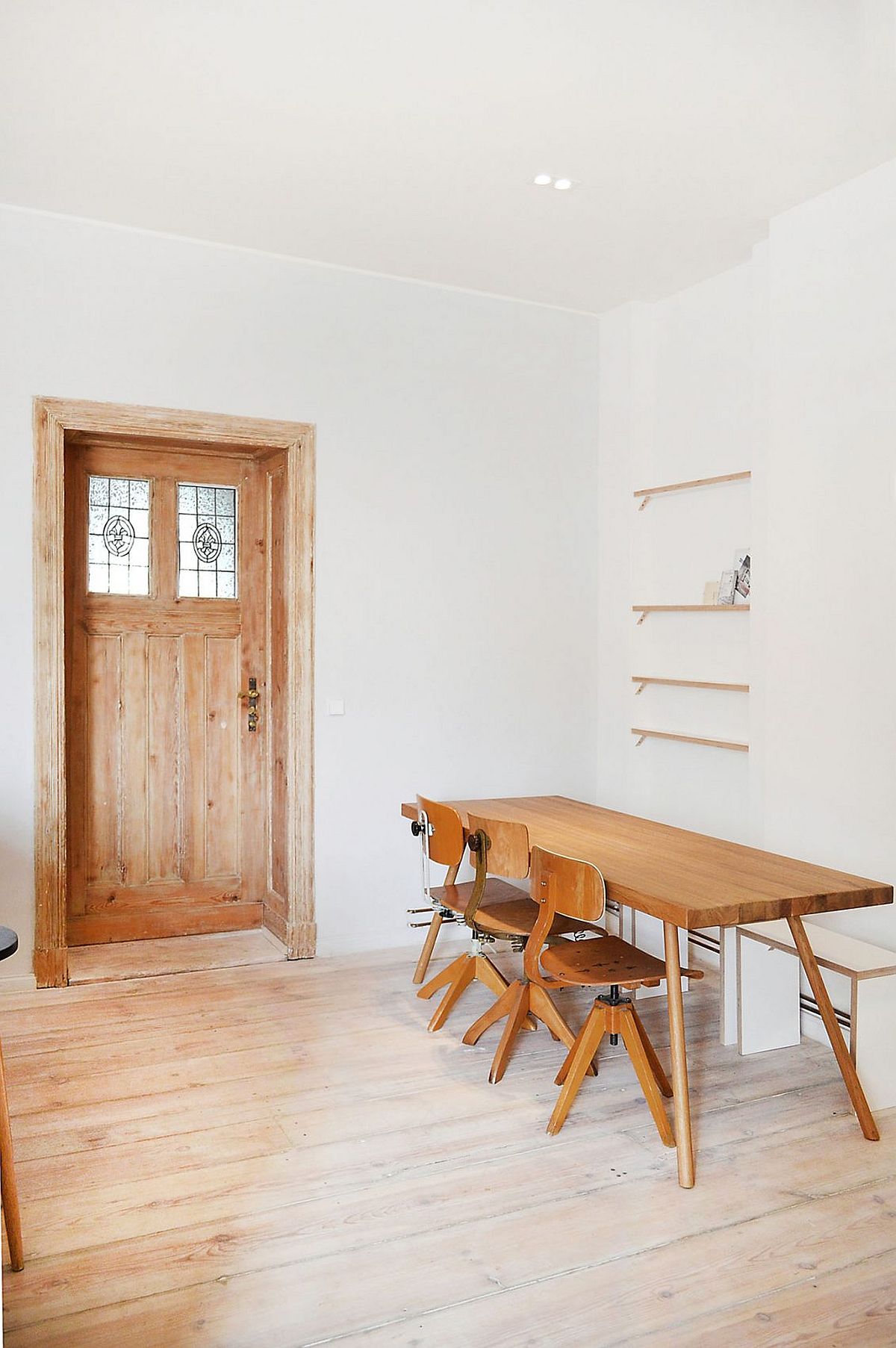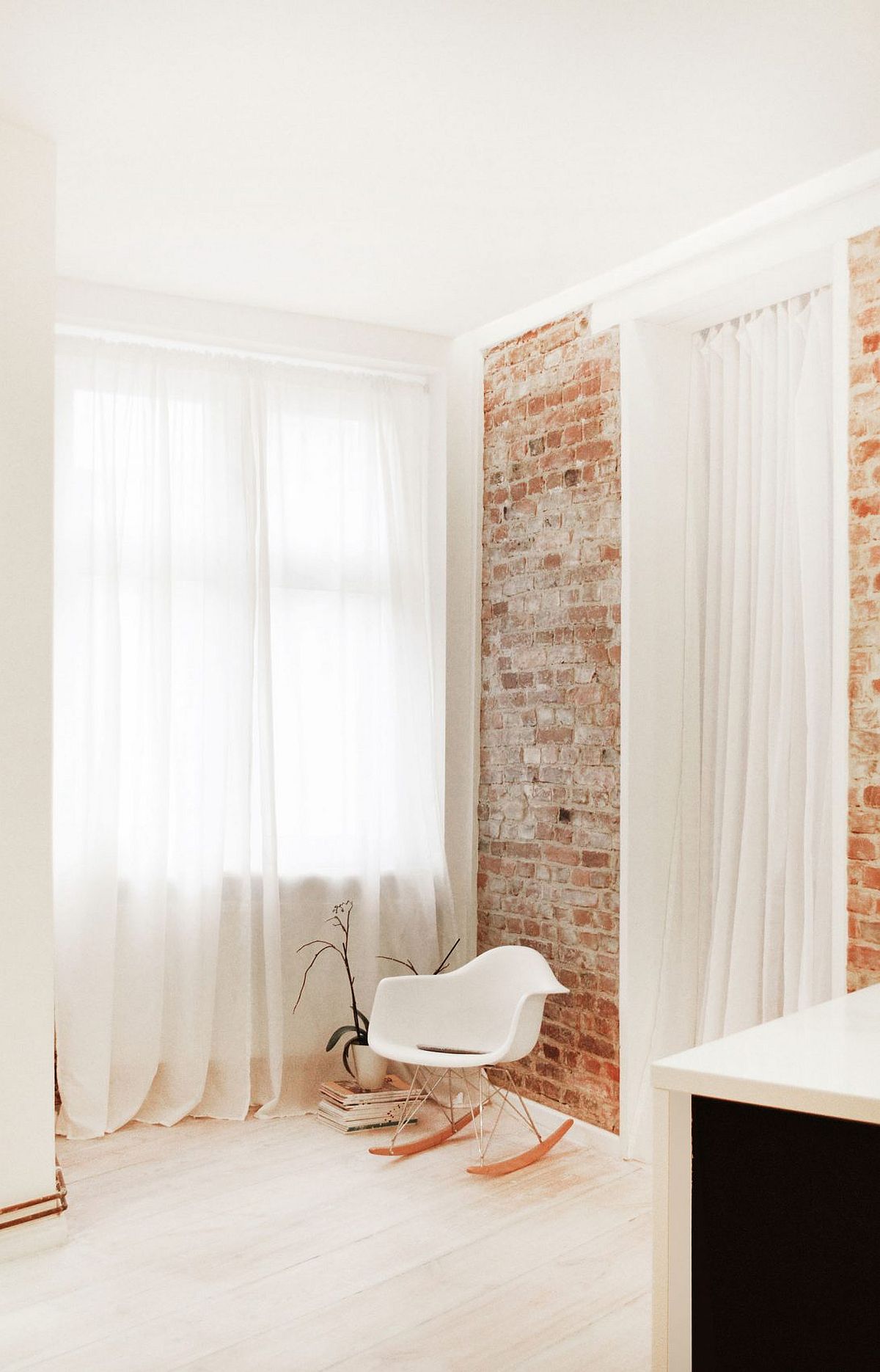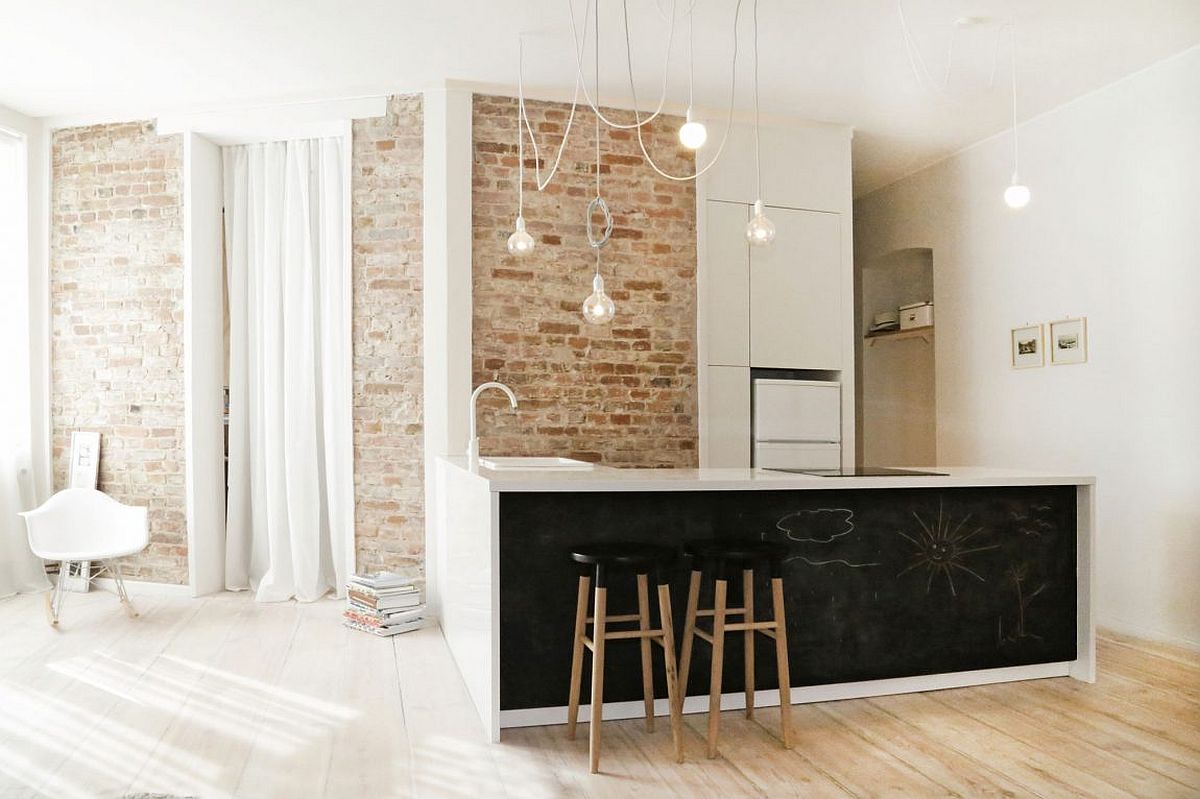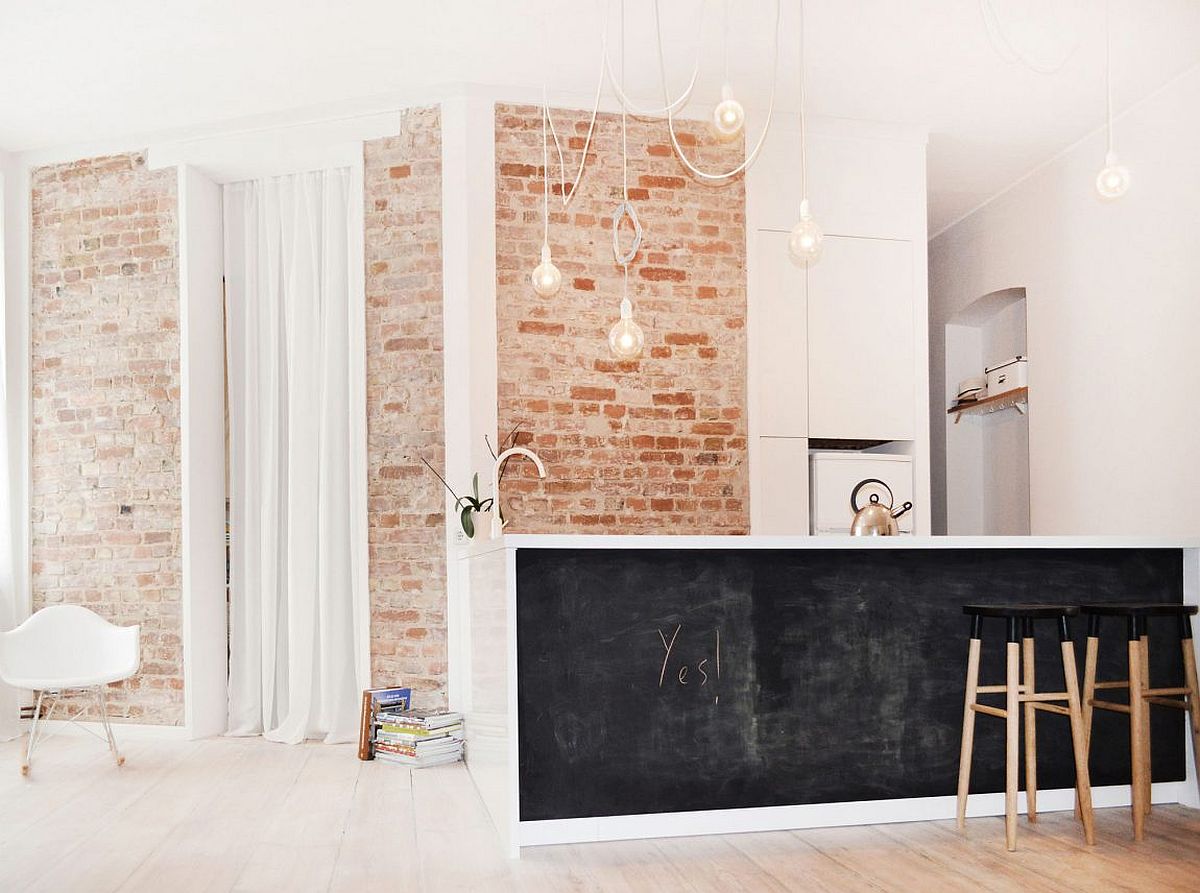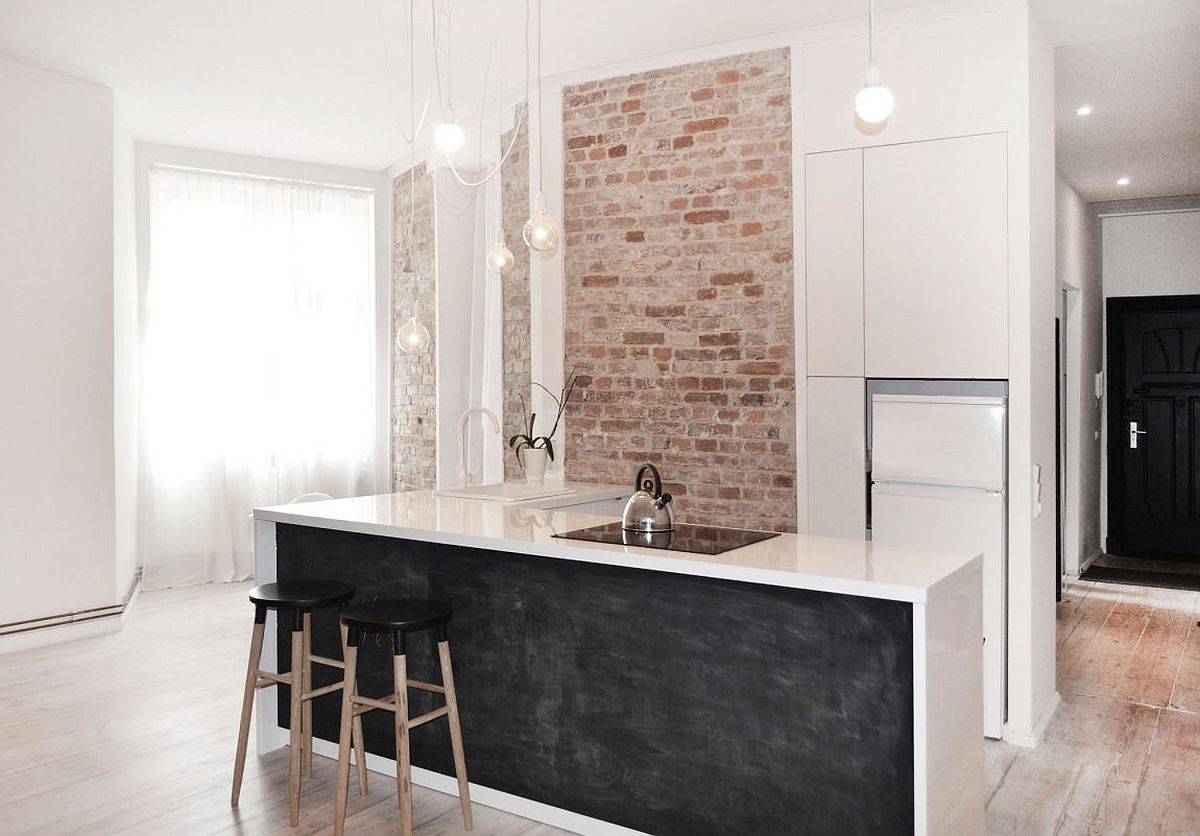 RELATED: Dramatic Tel Aviv Apartment Brings Together Sand, Sea And Sensational Views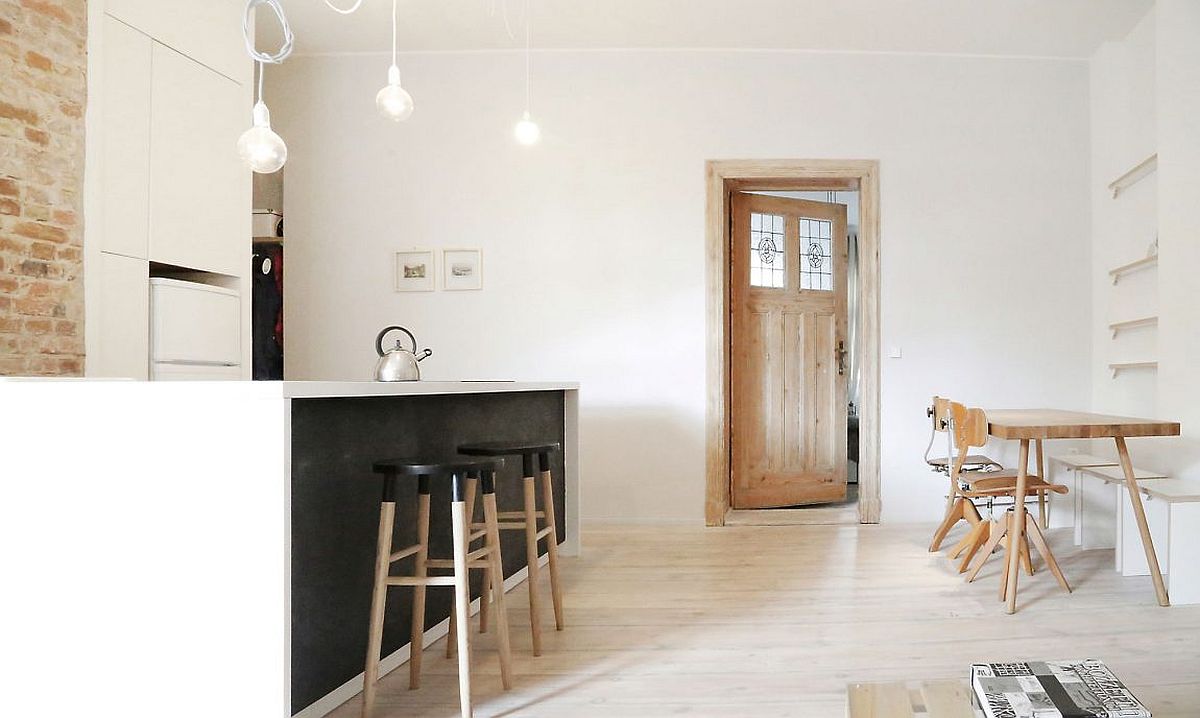 The door was painted white to increase the light coming inside, furniture layer was made light and bright to bring a bit of the Tel Aviv young freshness to complete the old traditional, natural character of the original infrastructure and elements of the Berliner apartment…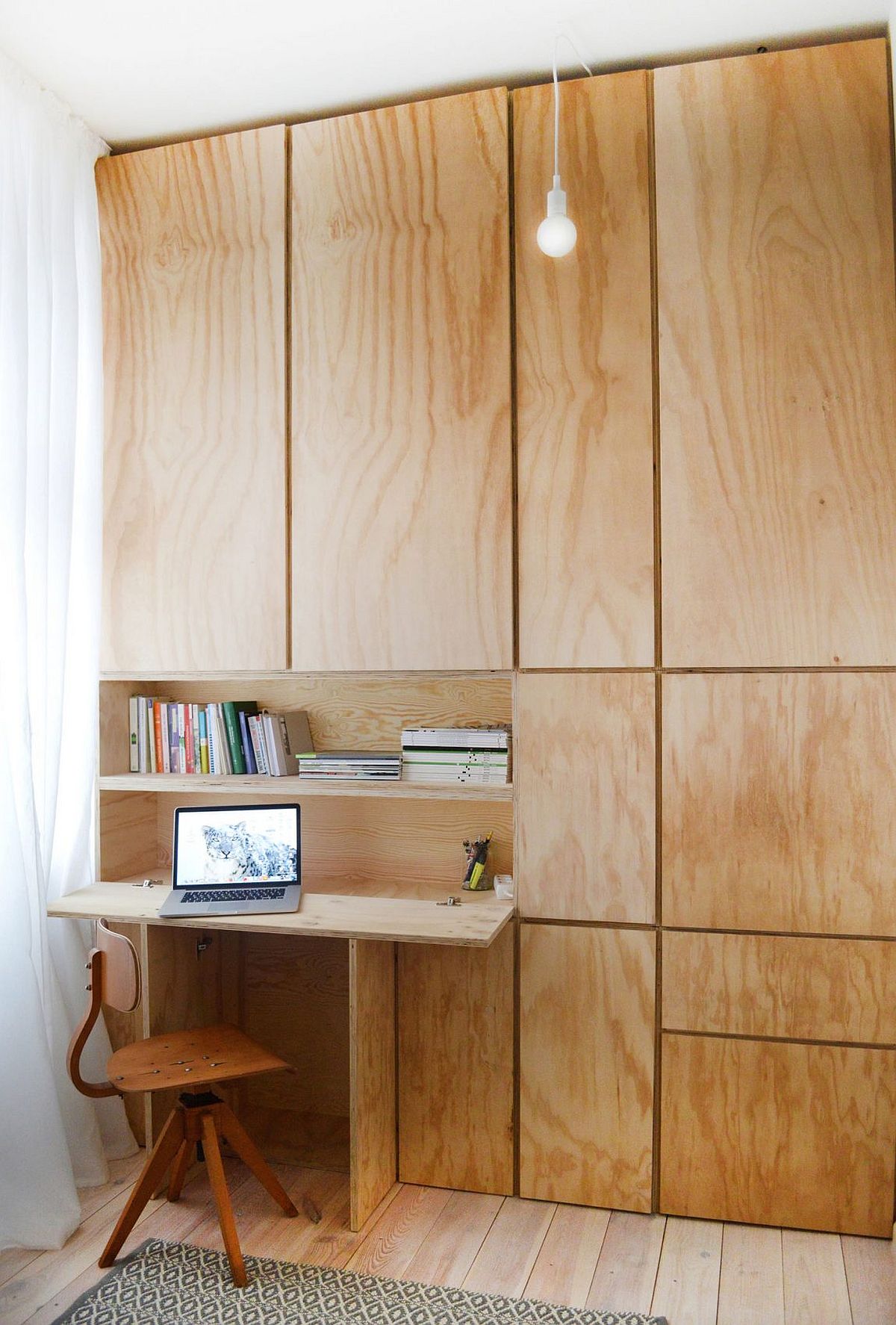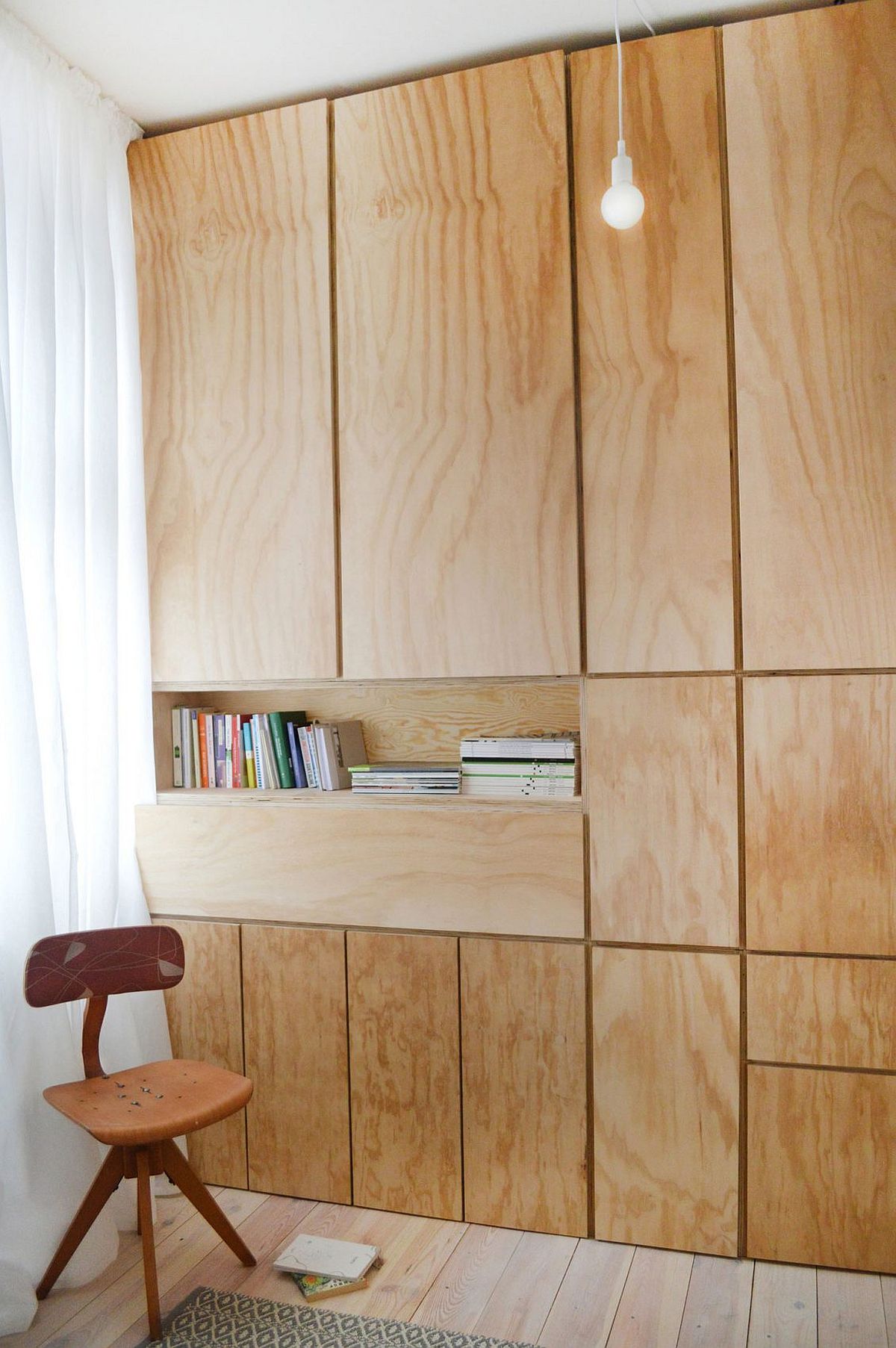 RELATED: Breezy Makeover: Berlin Apartment Restored with Mediterranean Undertones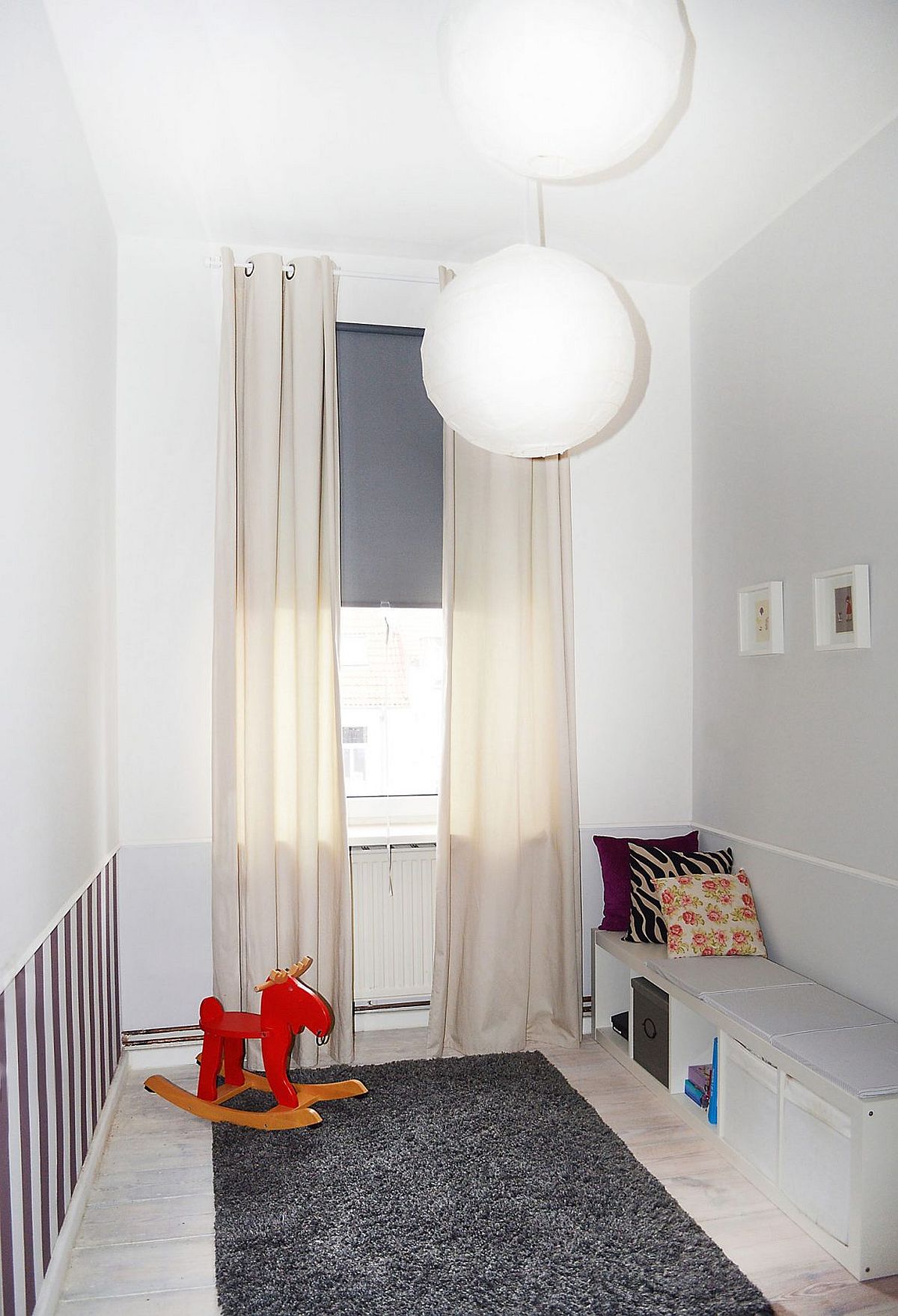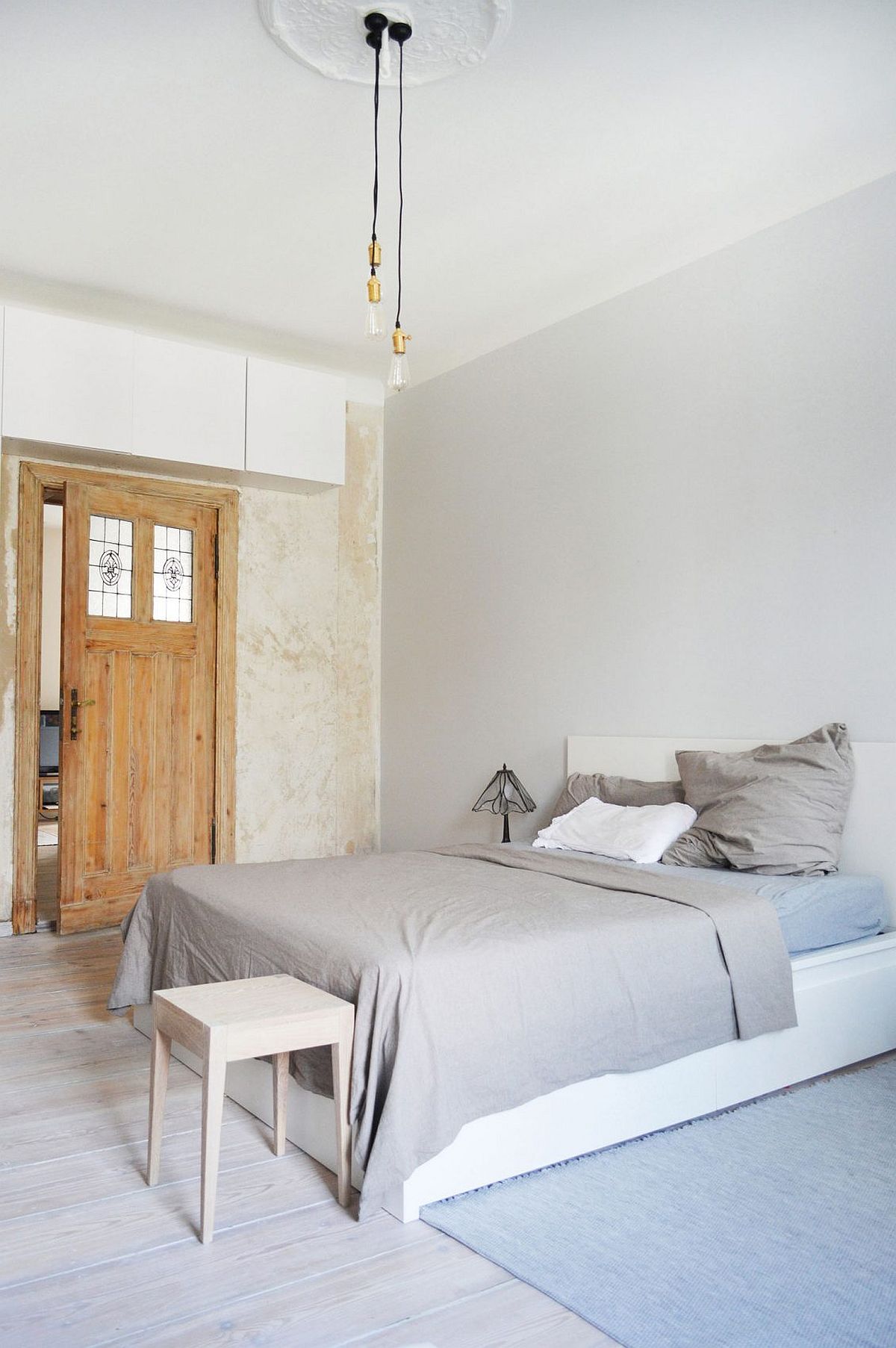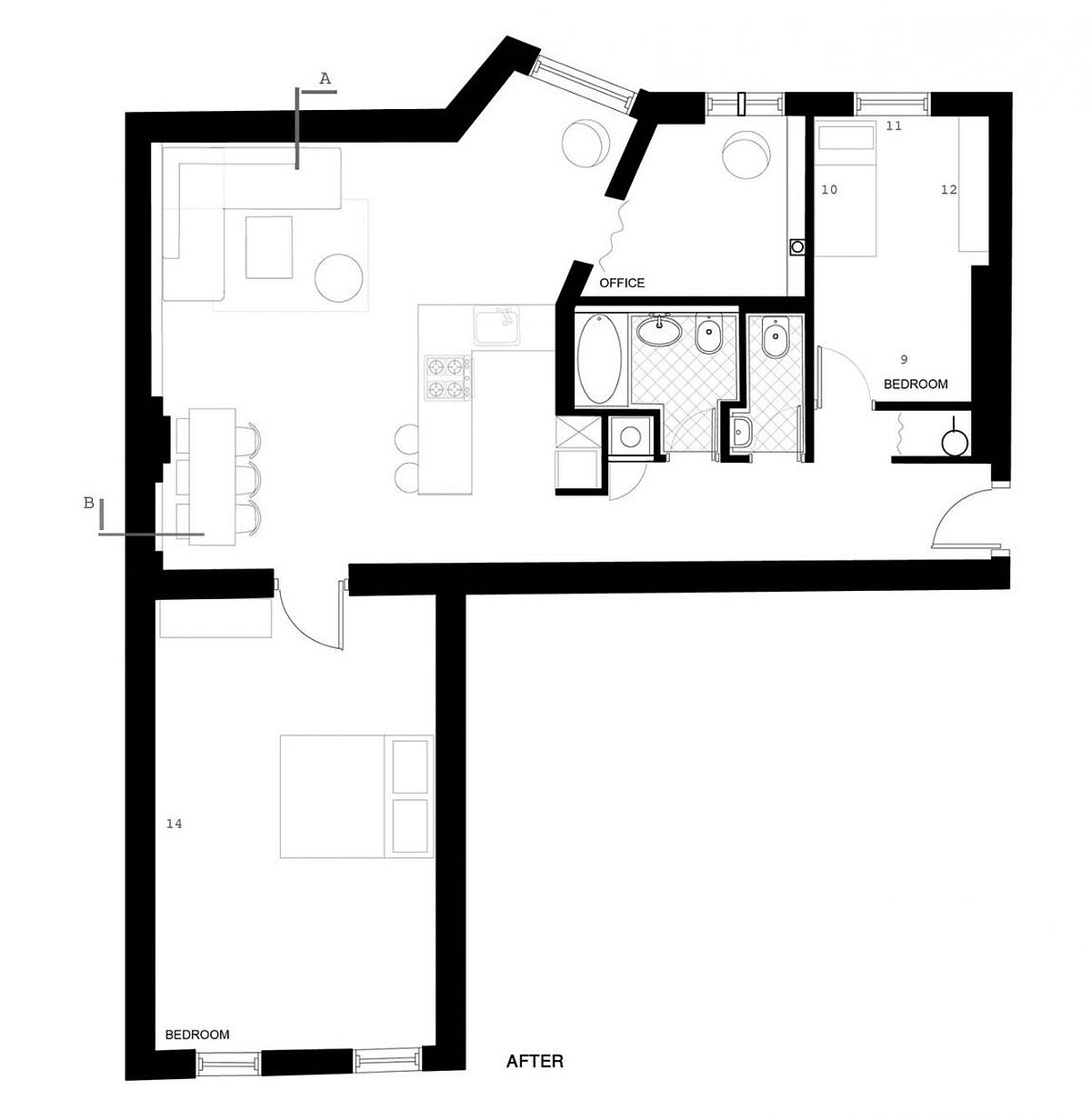 Liked the story? Share it with friends.