Pachuca is the largest city of the Mexican state of Hidalgo and is set in a small valley surrounded by picturesque mountains on all sides. It is these unique geographical conditions that end up shaping the breathtakingly beautiful Ro House and its exceptional series of covered terraces. Chilly mountain air descends down to the valley from the lofty peaks each afternoon, turning the prospect of an open, outdoor garden into an impossibility. To get around this problem Aarón Carrillo Díaz decided to bring the greenery indoors along with the sight of the open sky and plenty of natural light and sweeping terraces.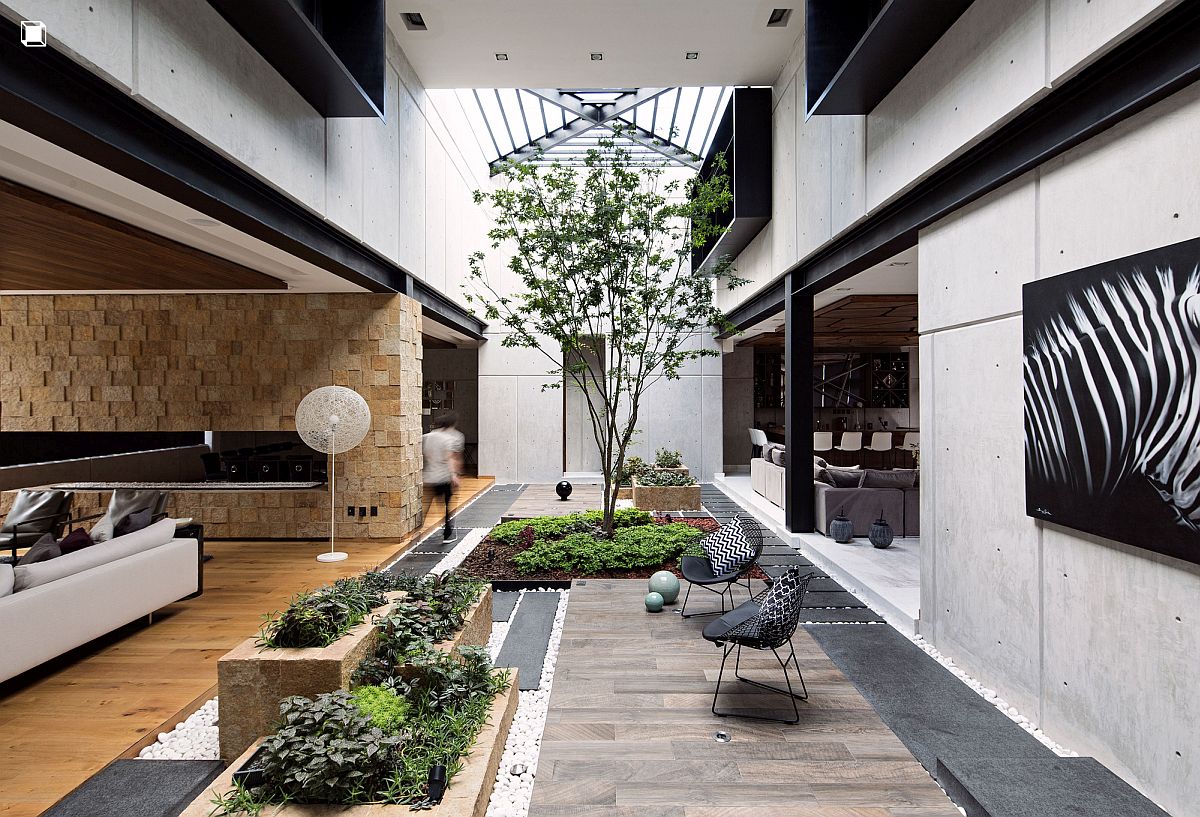 Each volume of the house slowly and effortlessly flows into the covered terrace next to it as the green spaces bridge the kitchen and dining with the living area. Large glass domes cover each of the terraces and keep out the cold wind even as one enjoys warmth and sunshine without having to venture outdoors. The steel and glass roof of the terraces stands in contrast to the more stoic sight of concrete walls and ceiling of the living area, kitchen and dining. One is soon left wondering whether one is indoors or outside thanks to the creative design that blurs traditional boundaries!
RELATED: Lakefront House In Seattle Promises Solitude Along With Stunning Views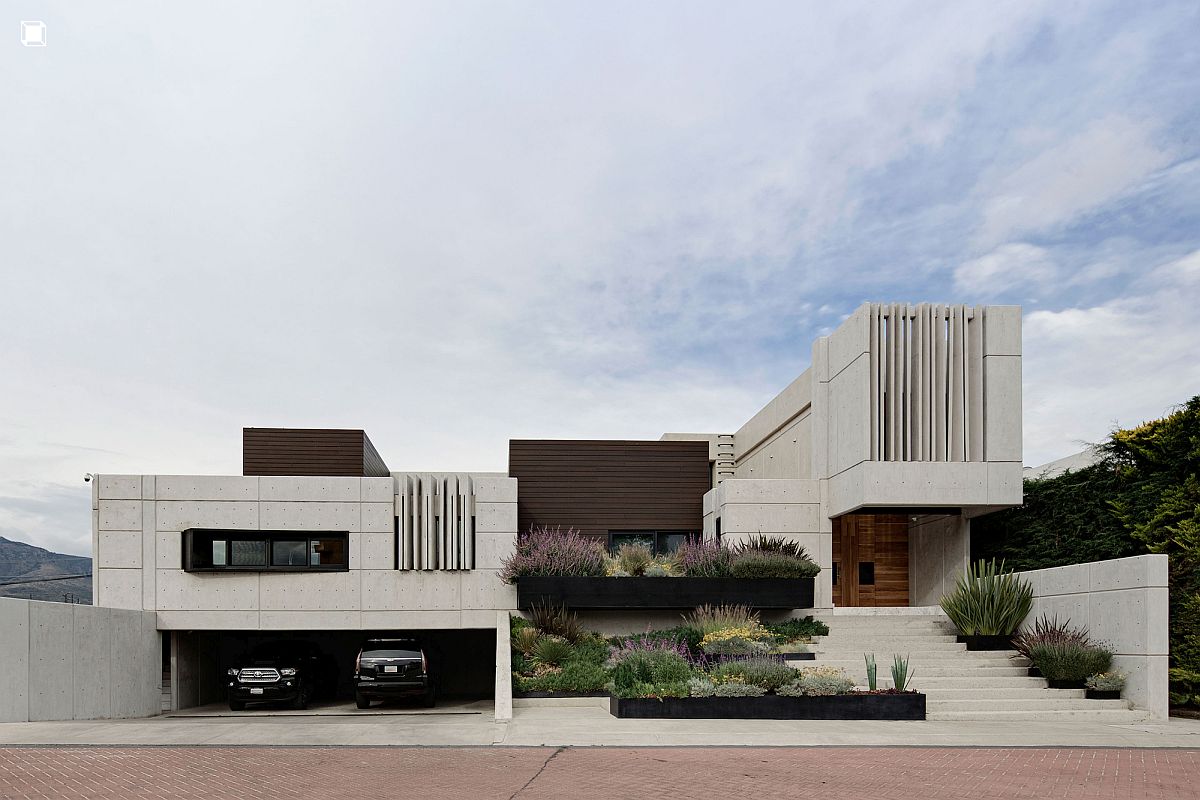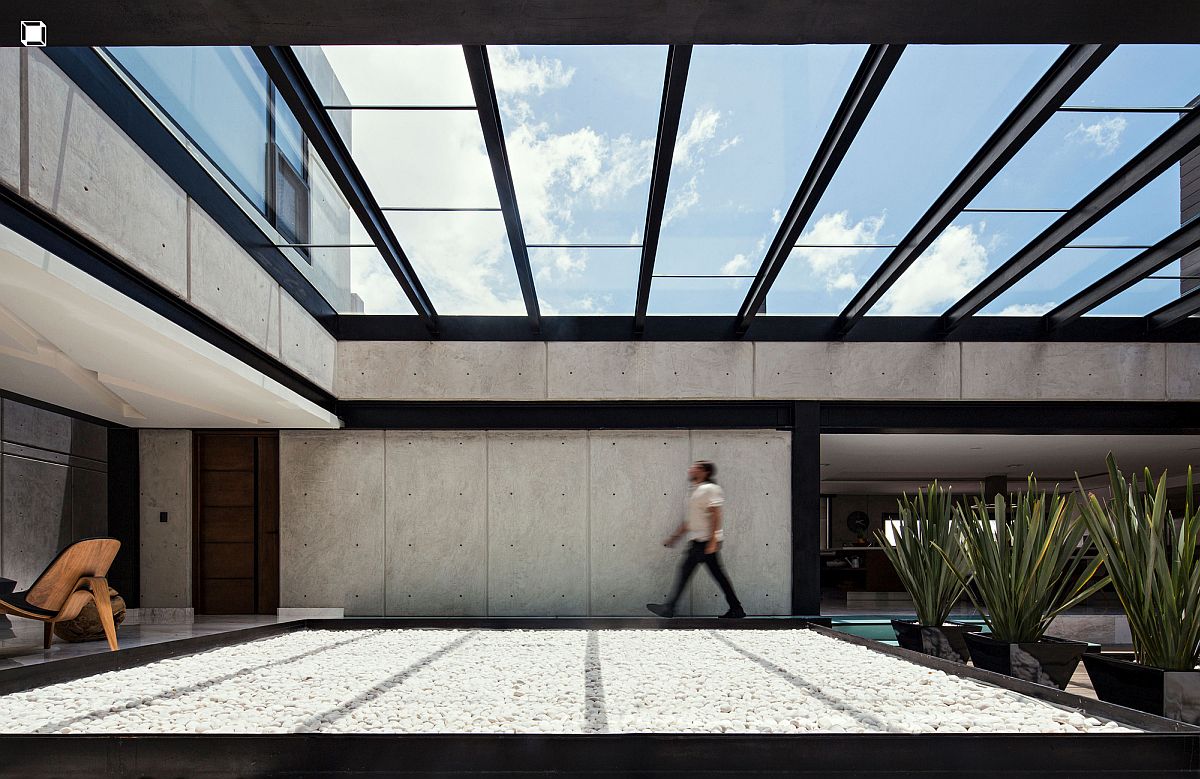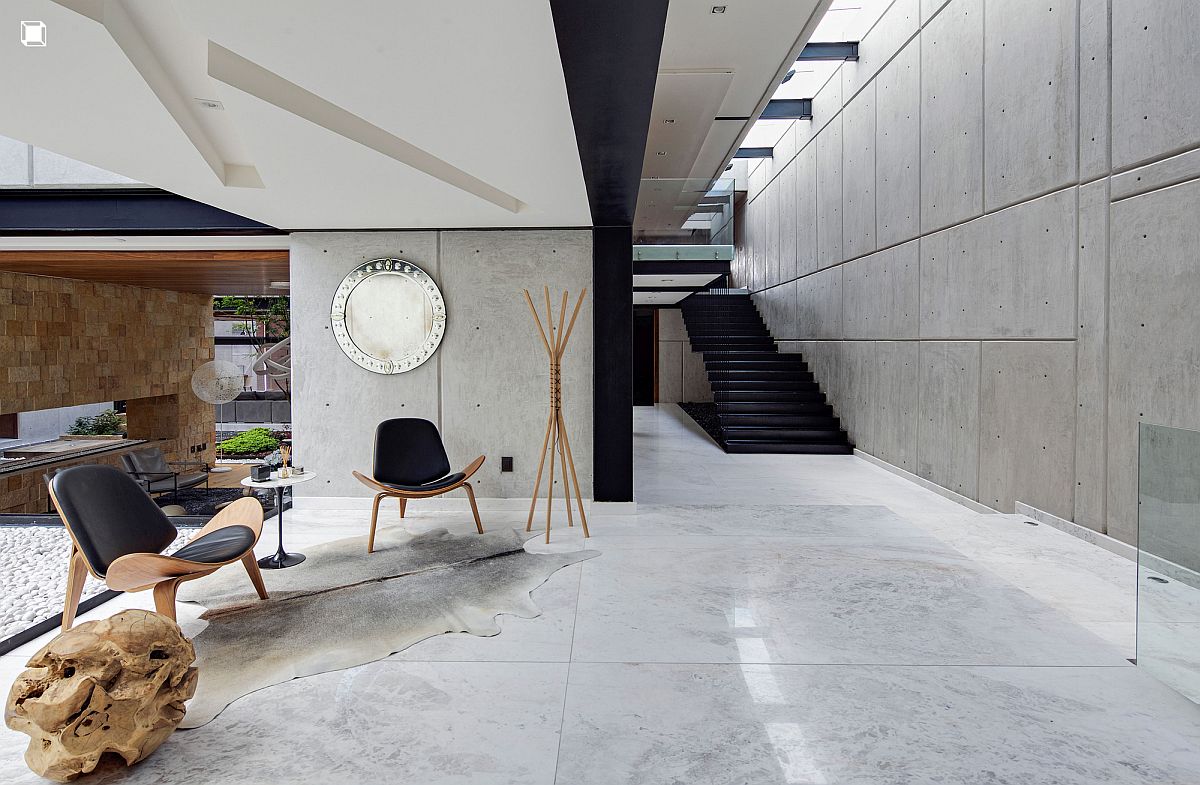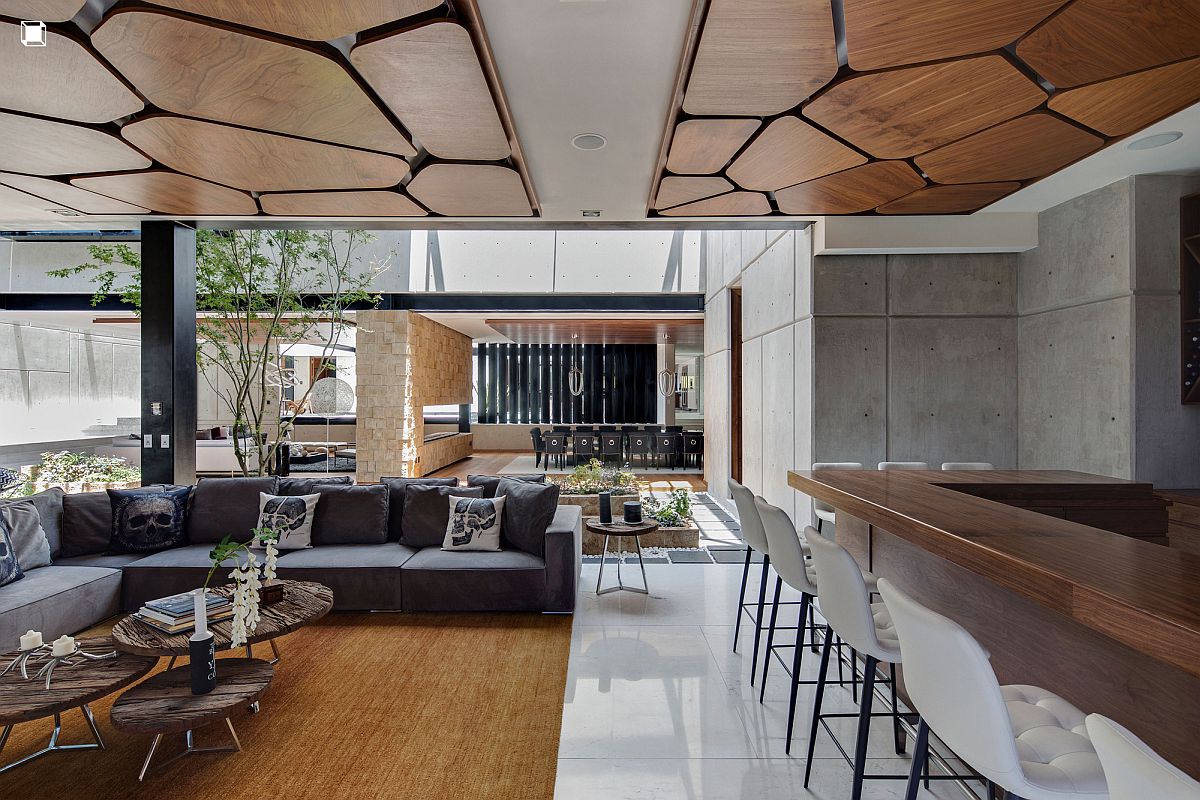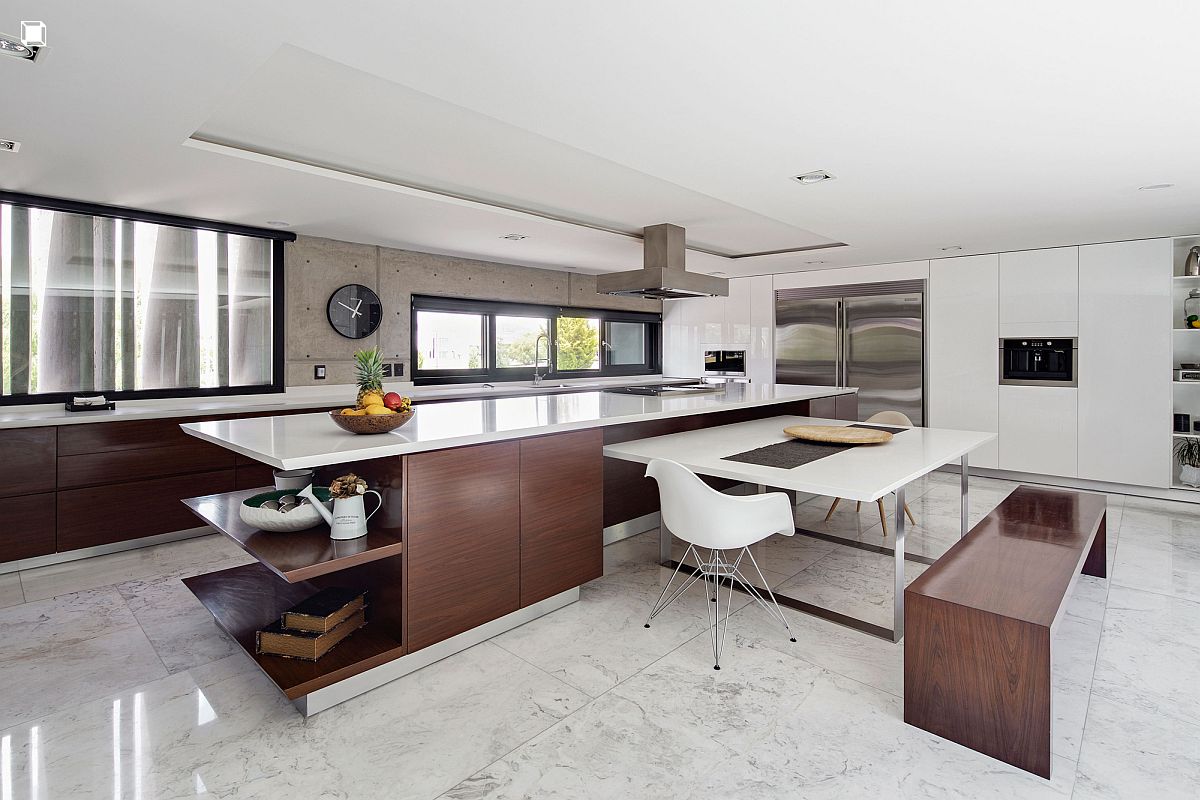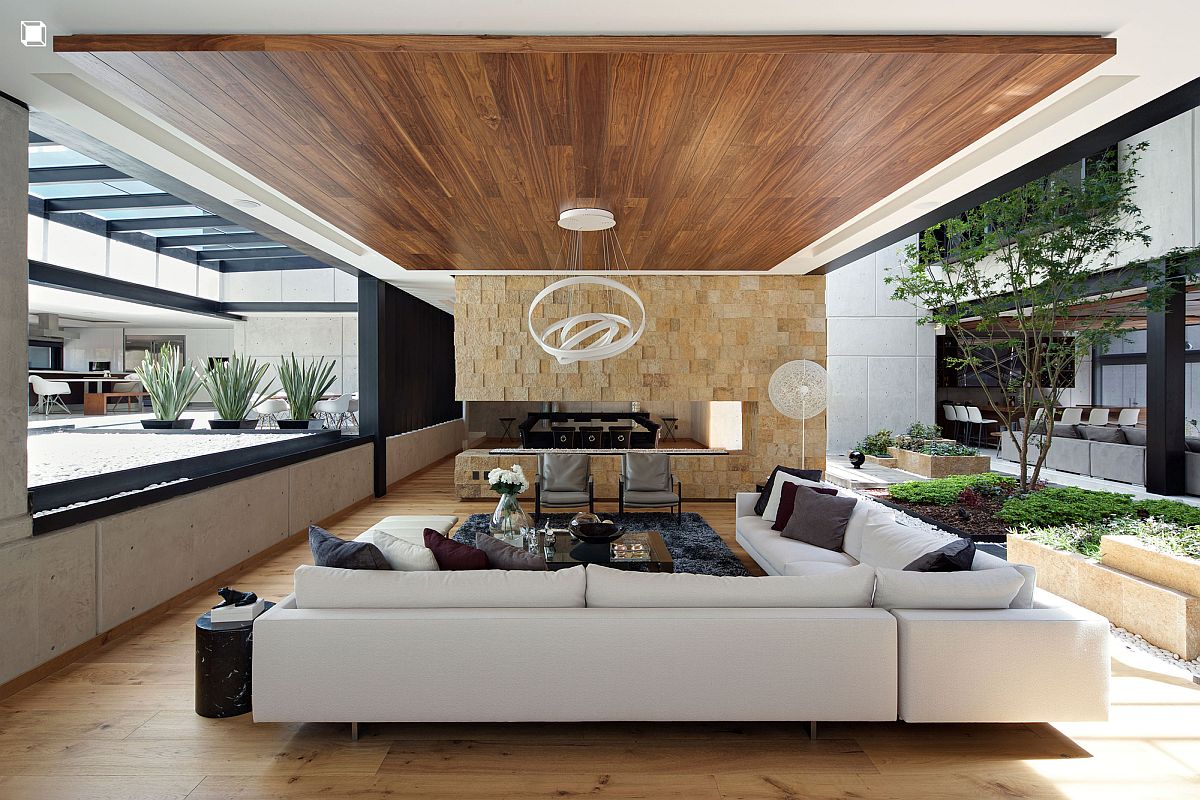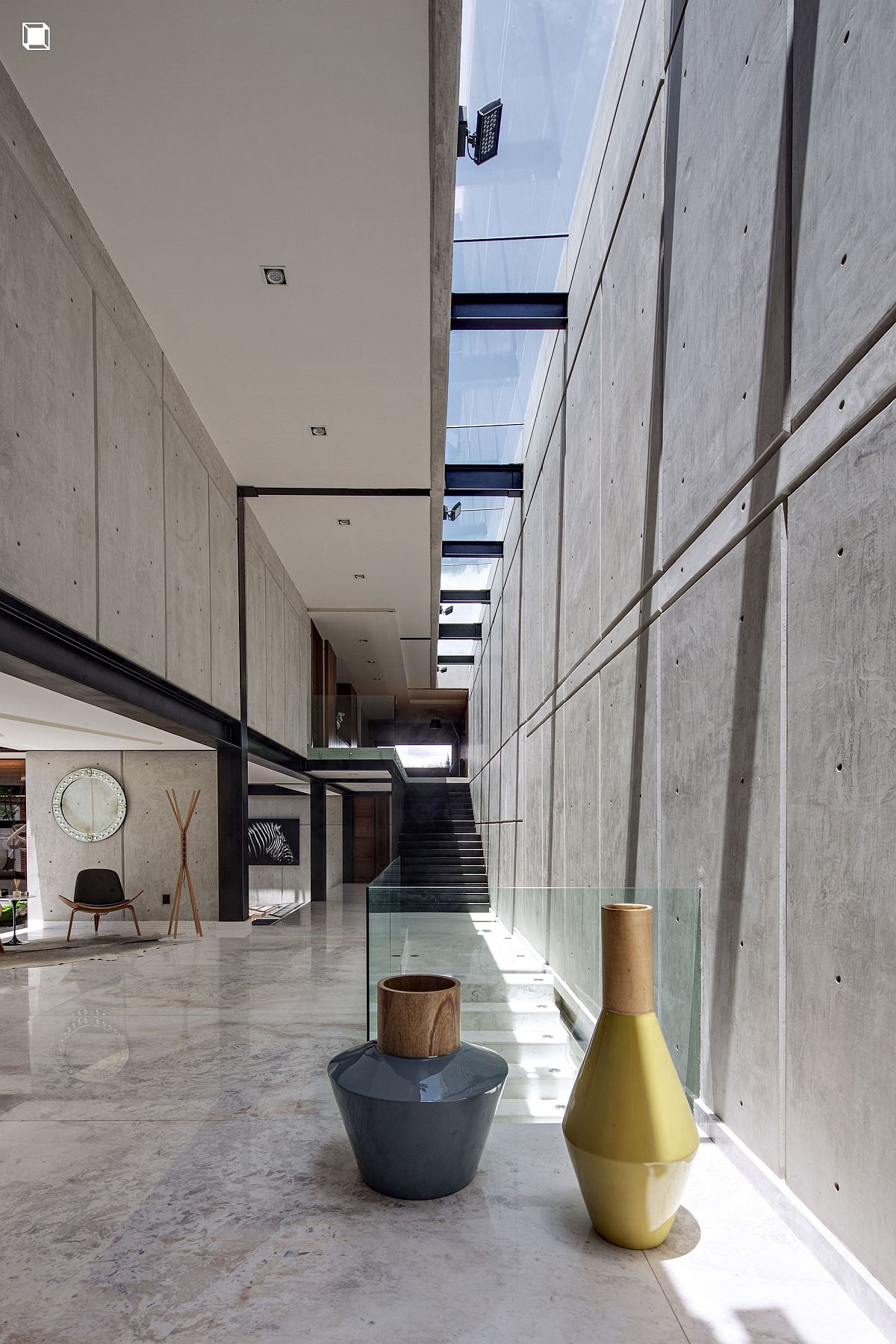 At the far end lies the third volume of the house that contains the patio along with a double height glass dome that aids in air circulation. Large indoor plants, a pebble garden and spacious gathering zones complete the lower level with the second floor containing the bedrooms and other private spaces. A perfect interaction of indoor and outdoor design elements draped in a glassy sheen! [Photography: Pablo García Figueroa]
RELATED: Forest House Gets Stunning Exterior with Different Shades of Grey Tiles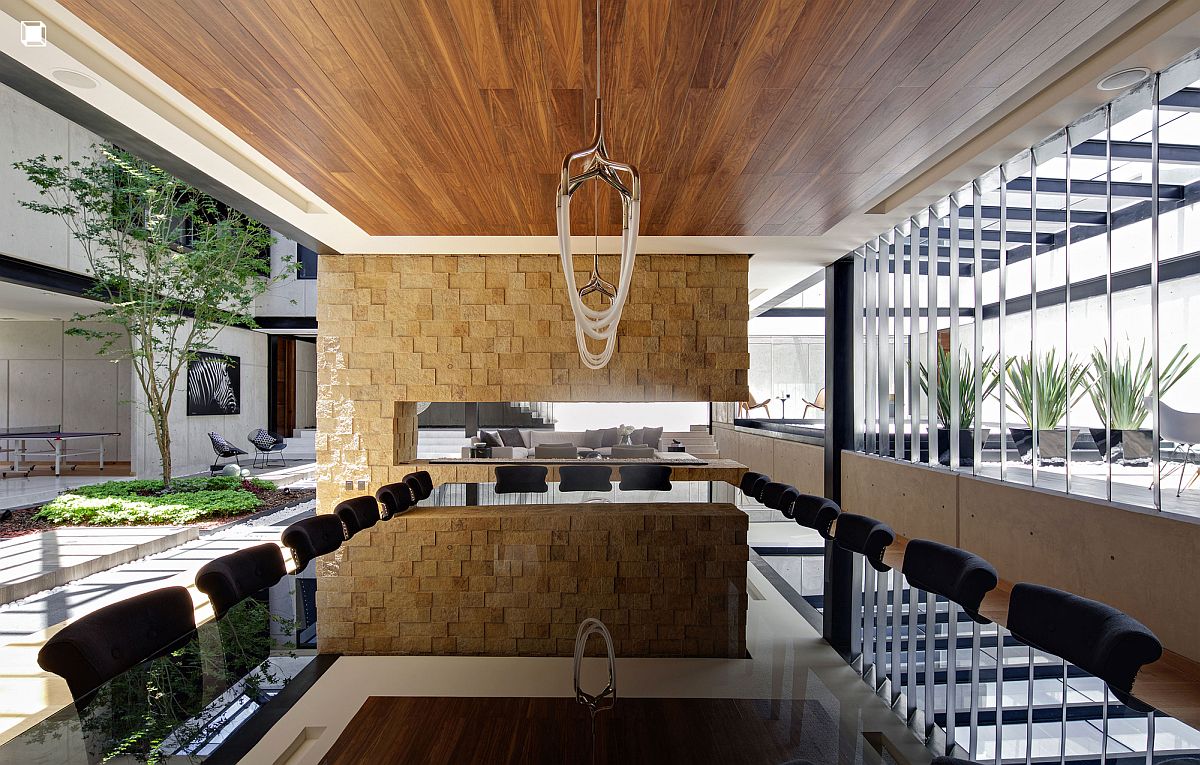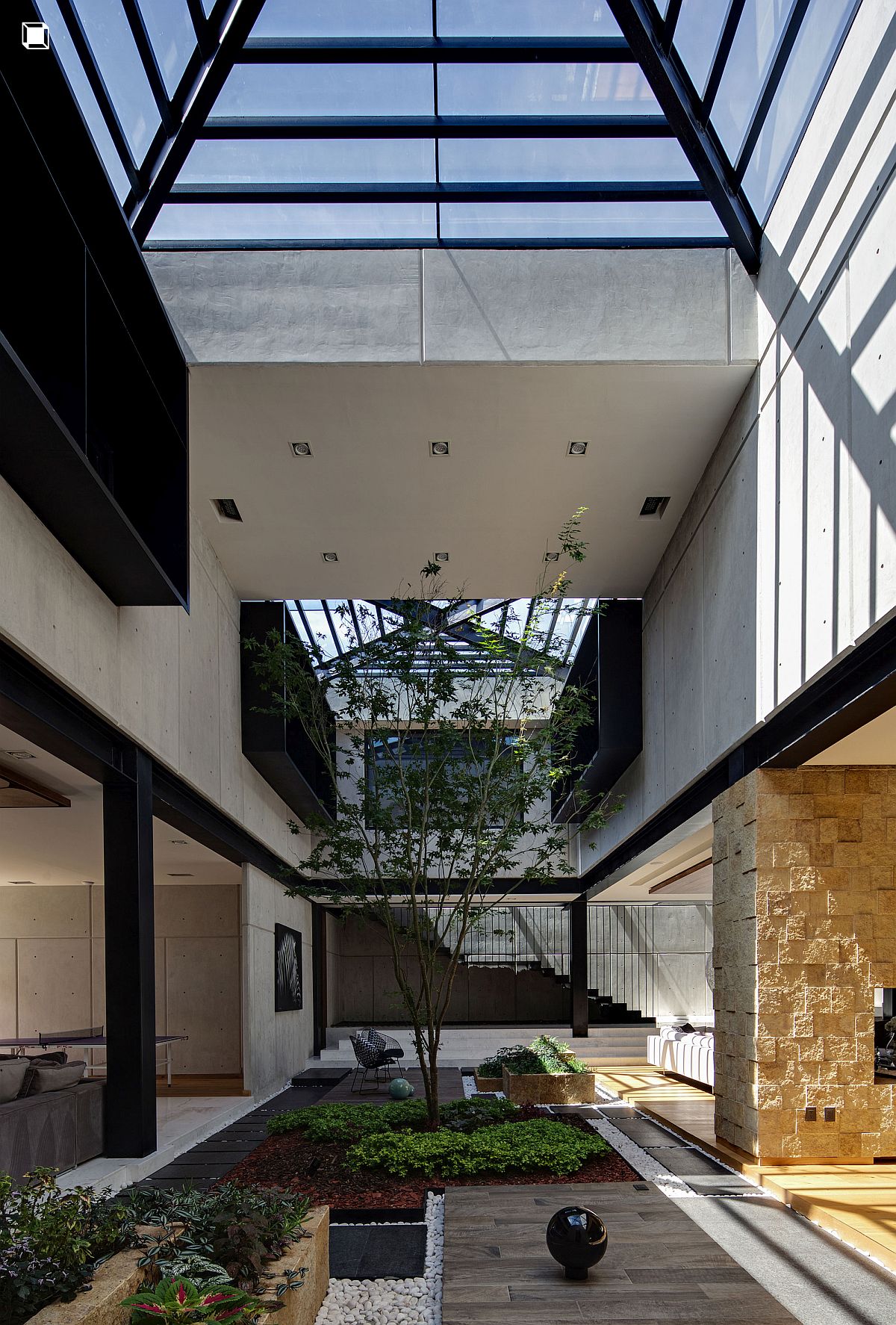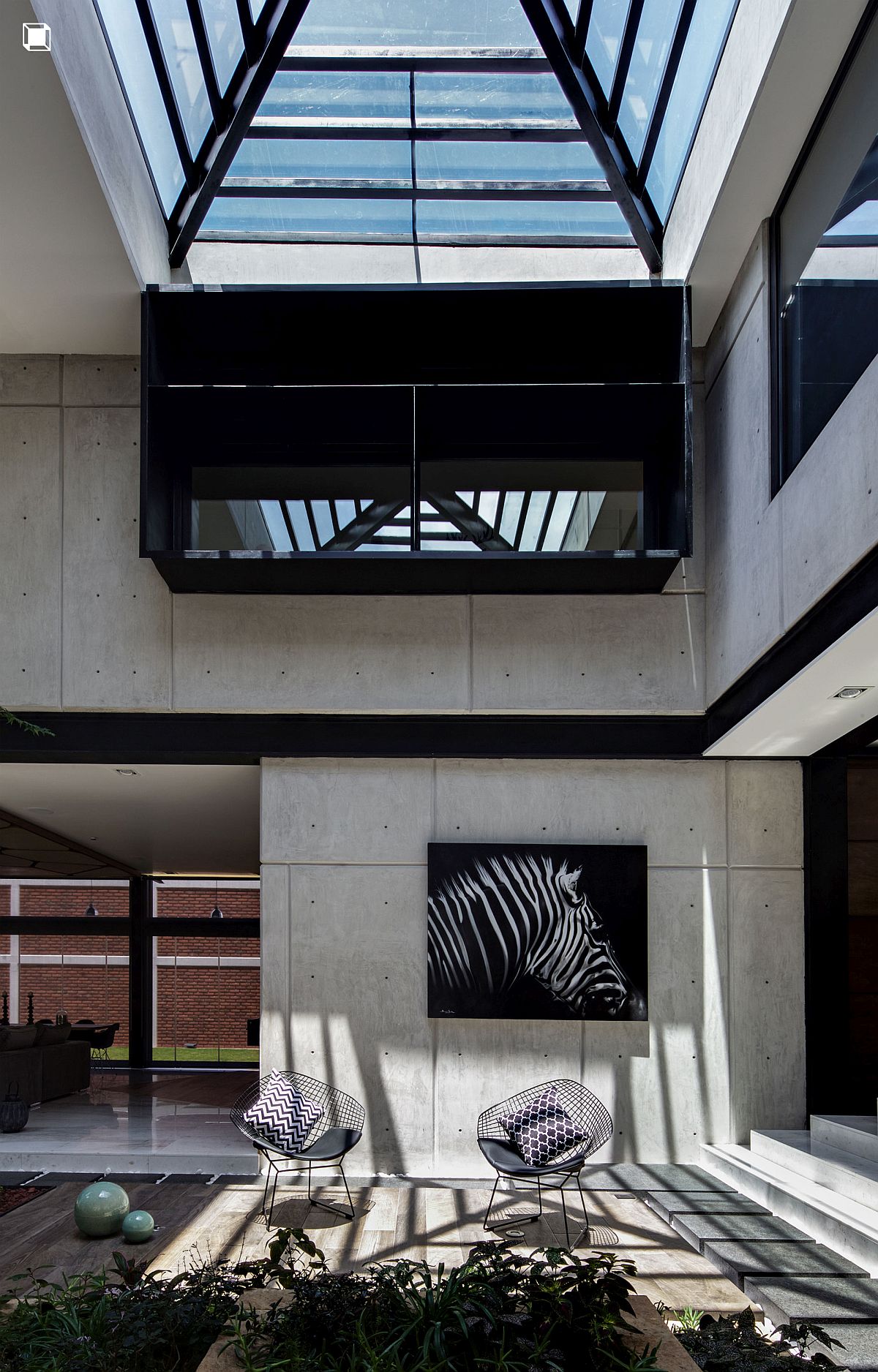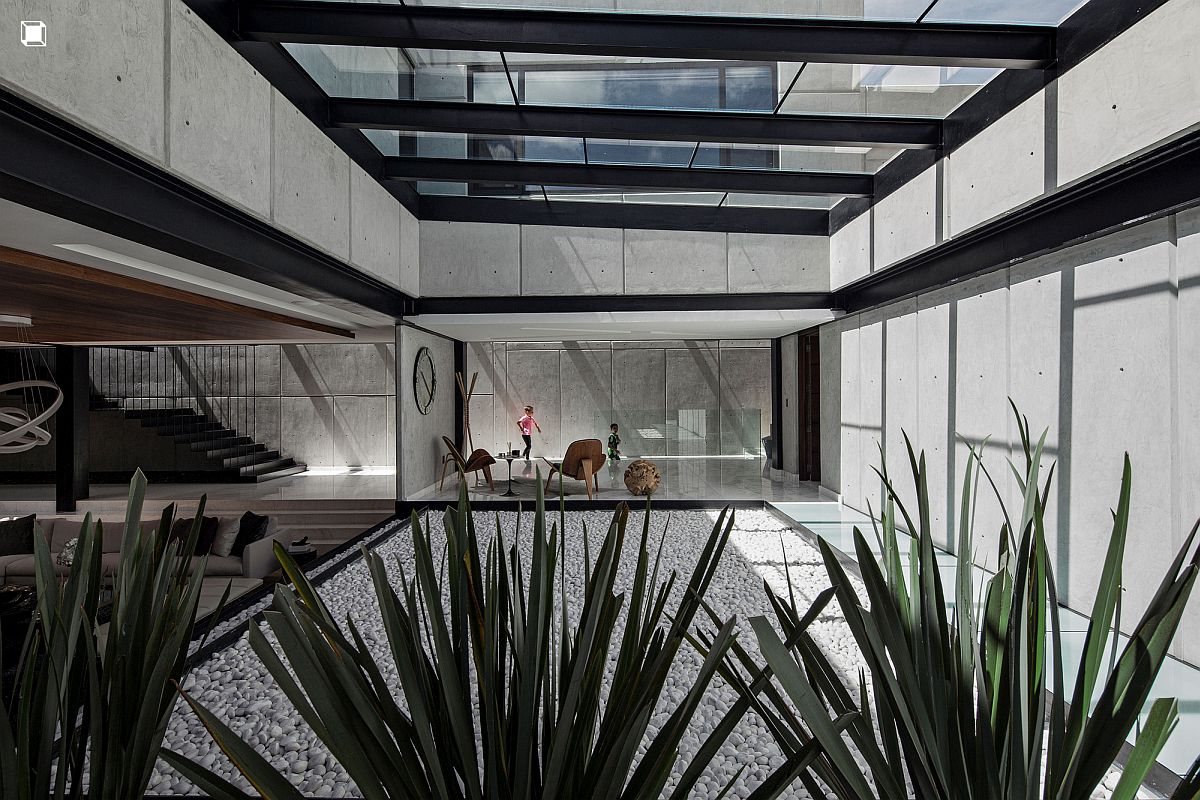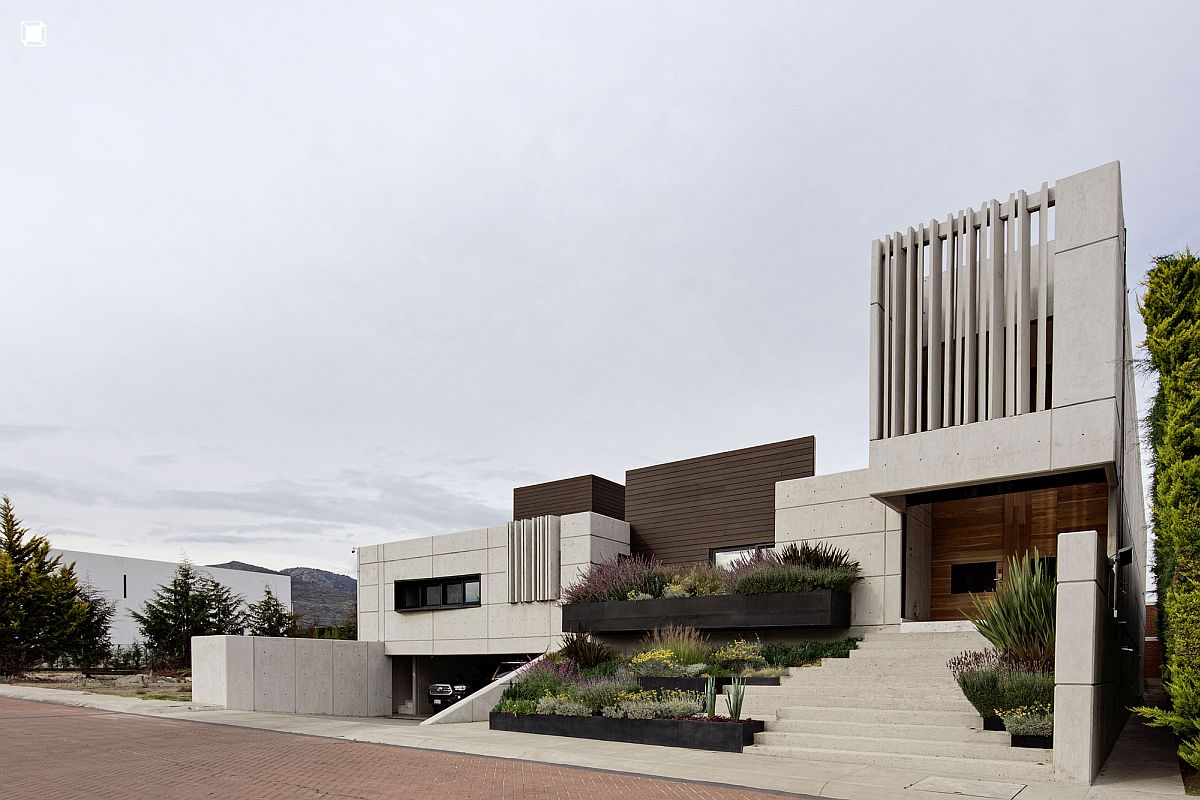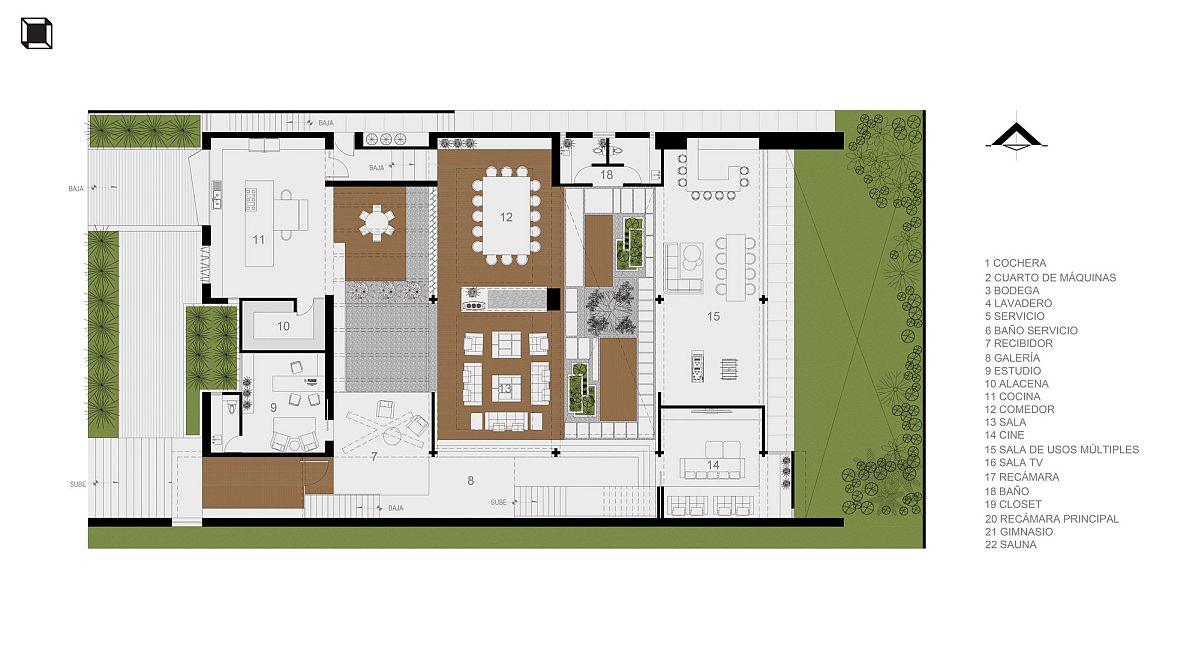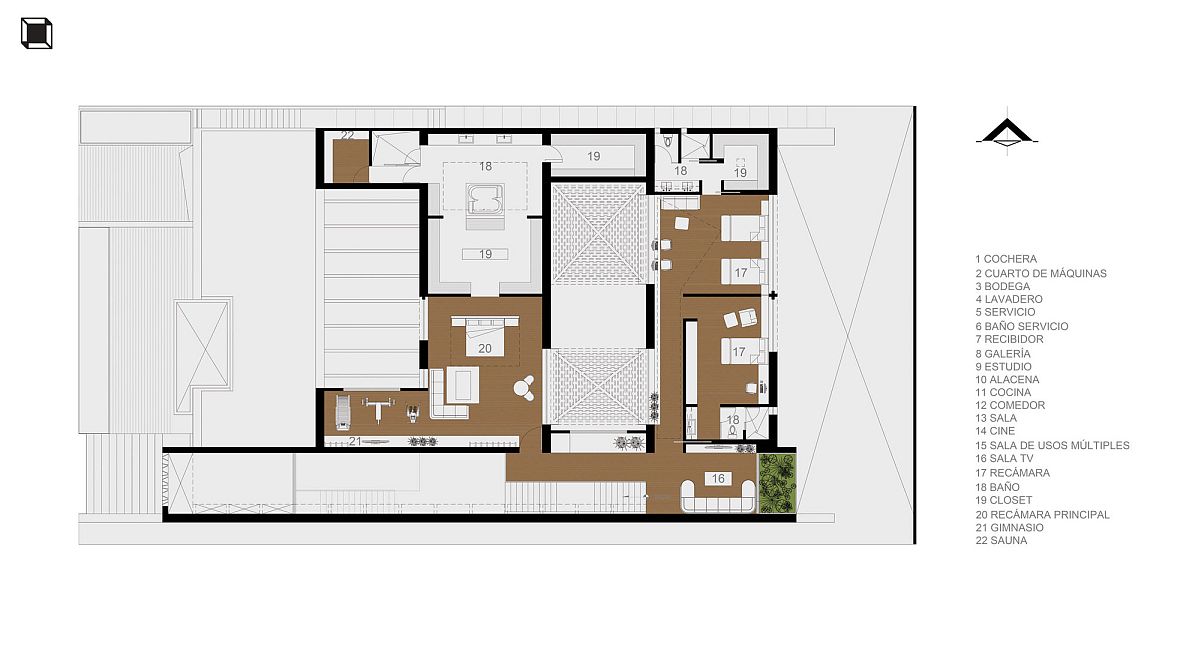 Liked the story? Share it with friends.