Turning an 1850's farmhouse into a modern home often means a careful compromise between the old and the new. But the Foster Road Retreat in Iowa City seems nothing like a revamped farmhouse when you look at it from a distance. A fabulous makeover by Neumann Monson Architects gives this old and dreary structure a light-filled and cheerful new lease of life where the classic elements are toned down and modern minimalism takes over. The central focal point of the new interior is the spiral staircase that connects the living area on the lower level with the new master suite above.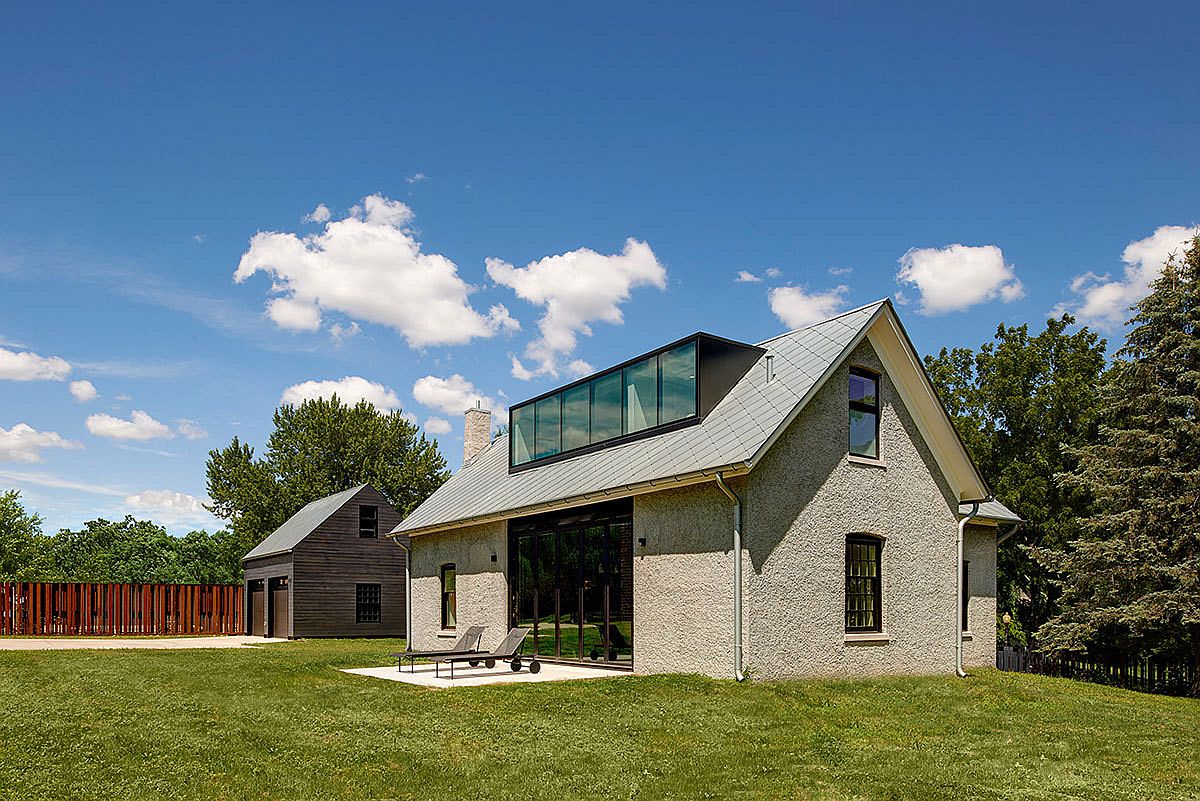 It is not just the spiral metallic staircase that grabs your attention here as the exposed brick walls all around remind us gently of the home's cherished past. The attic level with cleverly placed windows and skylights holds the new master bedroom, bathroom and walk-in closet. Balancing wood and brick with steel and glass, there is plenty of textural contrast inside this elegant home while polished modern finishes make their presence felt both in the living area and the bedrooms.
RELATED: Spiral Staircase and Fun Accent Wall Steal the Show at Collector's Apartment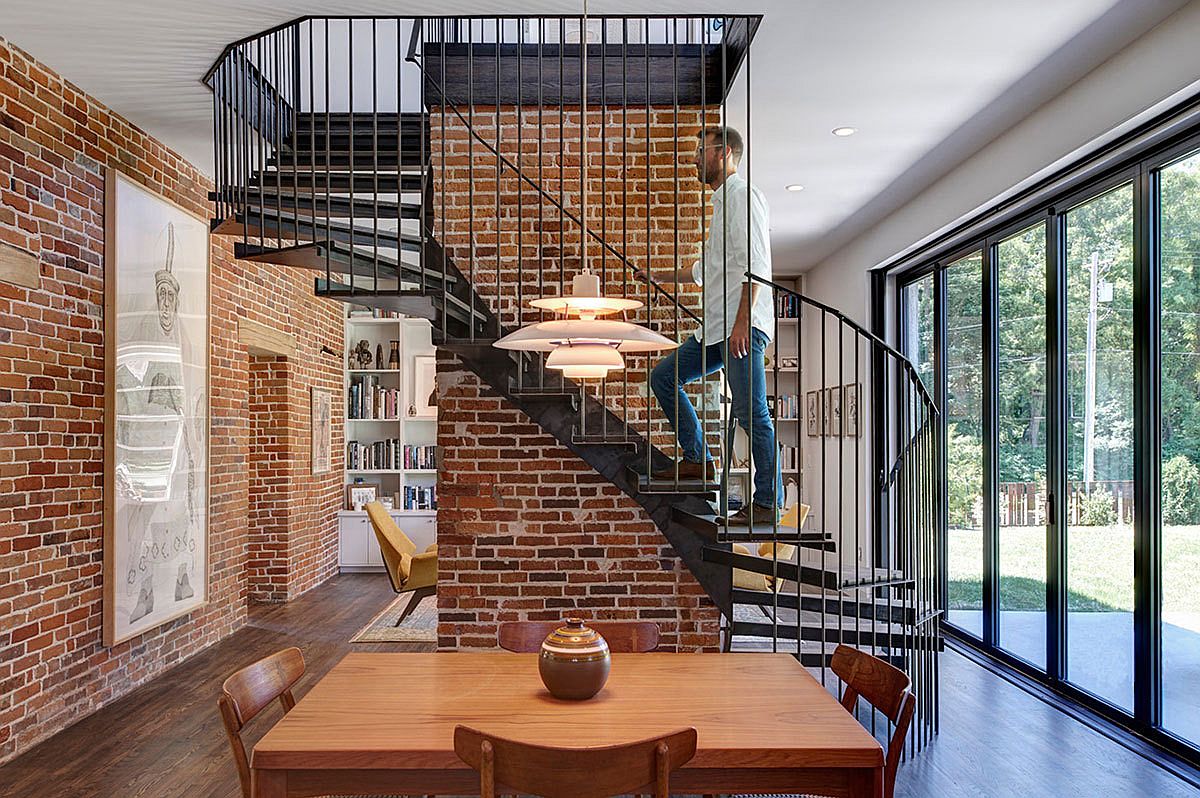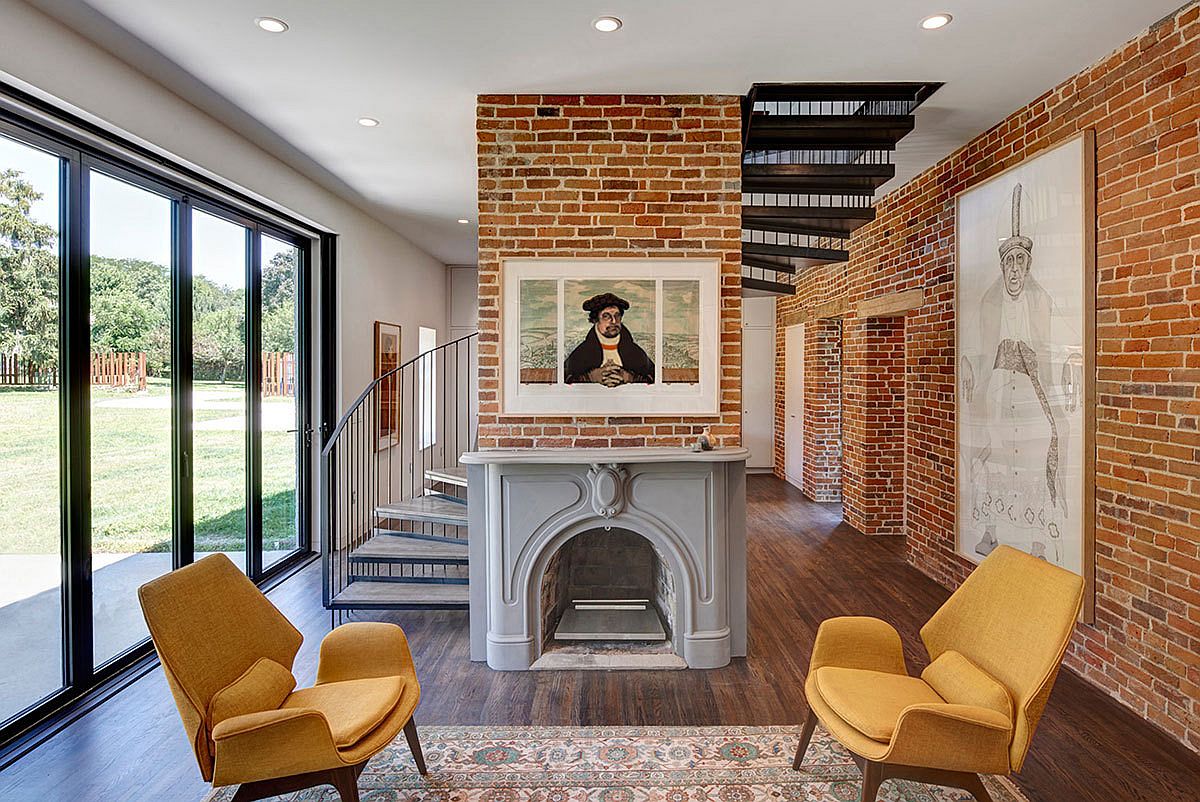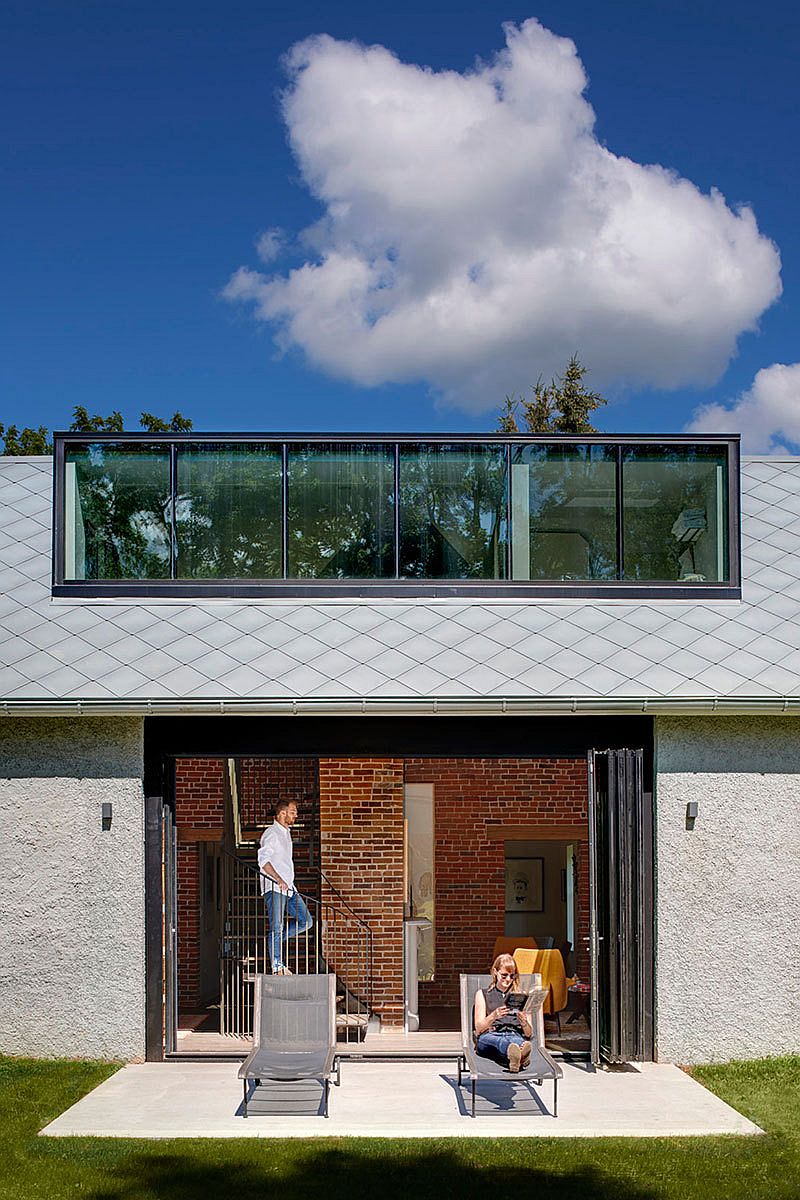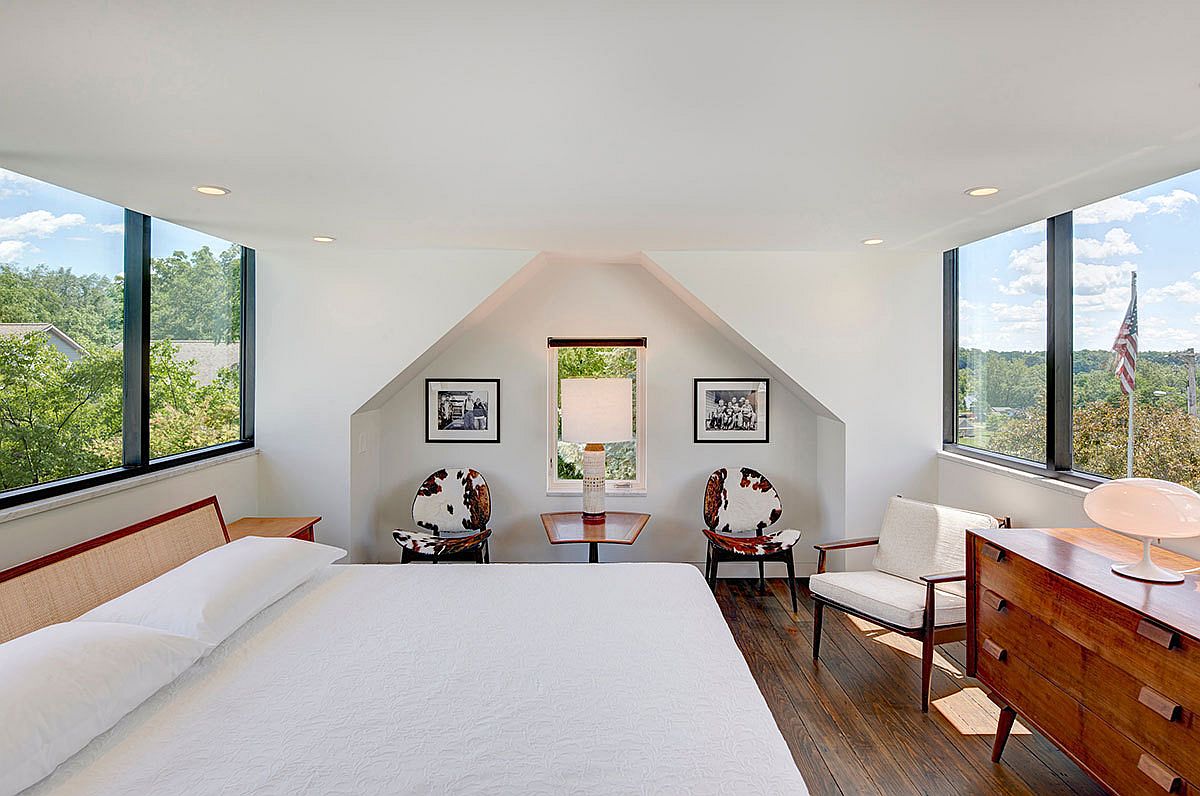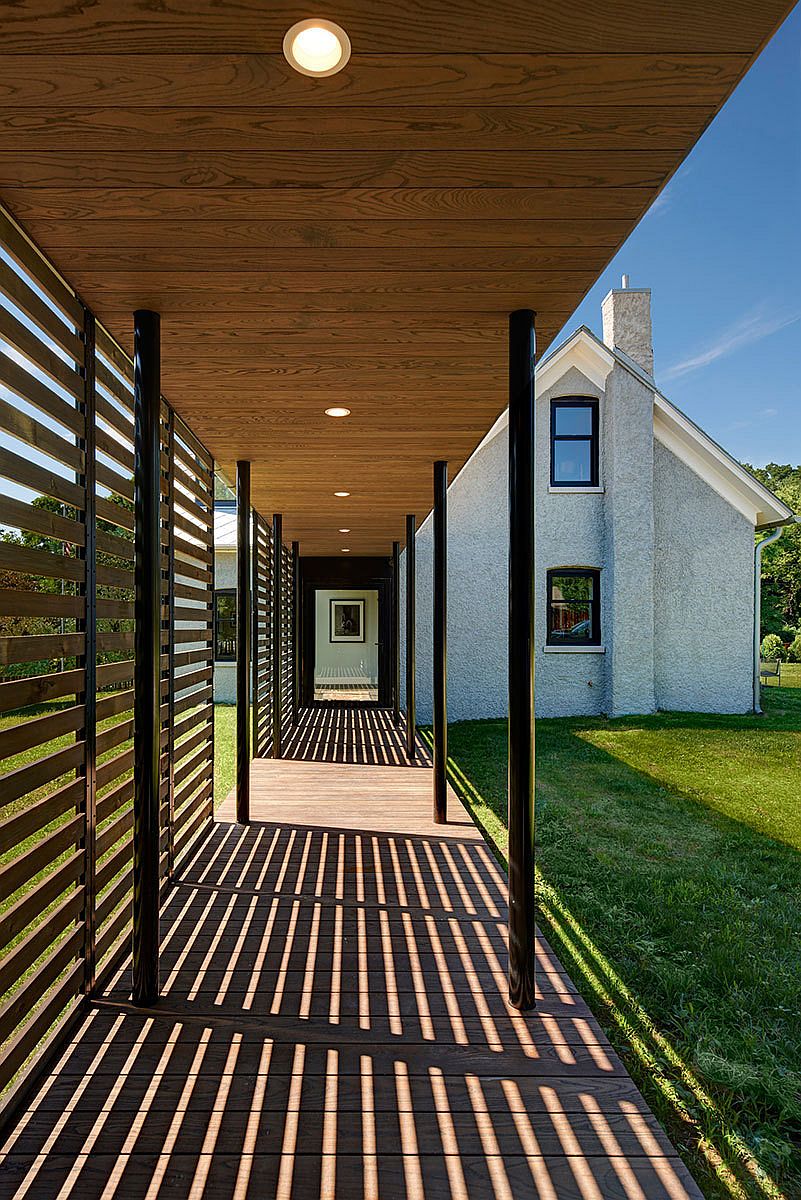 On the eco-friendly side of things, an 8.4 KW photovoltaic panel is used to provide electricity for the house even as top-notch insulation and passive heating techniques cut back on power consumption. Add to this LED lighting and EnergyStar appliances and you have a revitalized residence where life is both merry and green! [Photography: Integrated Studio]
RELATED: Custom Stepped Bookshelves Steal the Spotlight Inside This Posh Paris Home!