Green is definitely the flavor of the day here on Decoist. From fabulous sunrooms filled with indoor plants we move on to a dashing Green House in Melbourne that steals the show with its exceptional love for nature and an equally ingenious design. The North Carlton Green House was conceptualized and brought to life by Zen Architects and it does indeed feel like a place of 'Zen'! This amazing Aussie home features a brilliant garden and a stunning cloak of green even as its striking two story structure welcomes in plenty of natural light.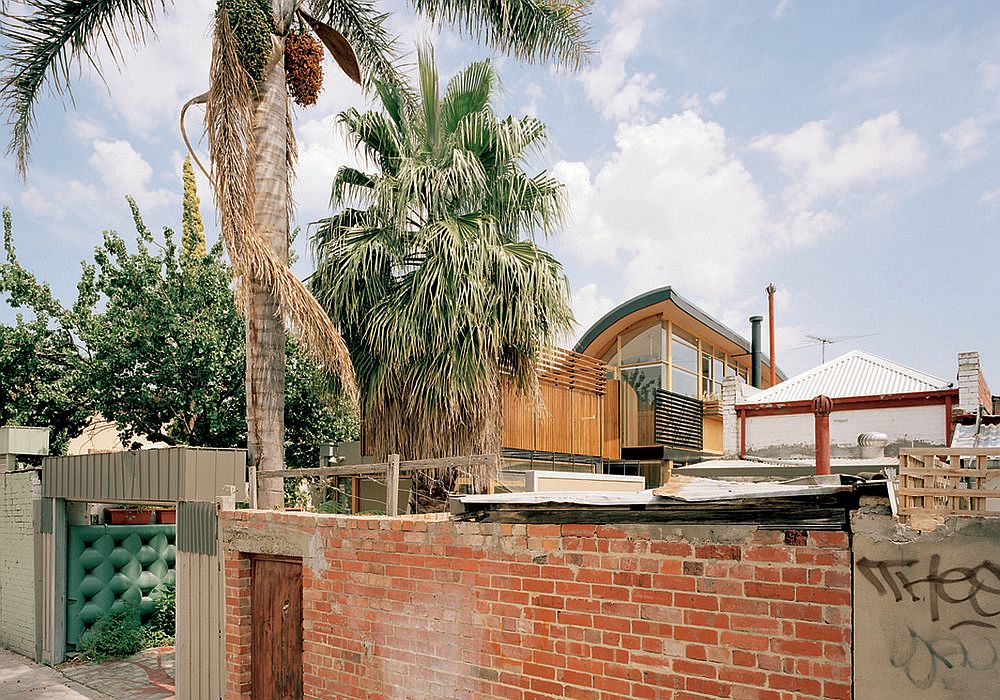 Creating a hub of green amidst the urban jungle around it, it is the private courtyard of the house that ends up being the showstopper. A 375 square foot rooftop garden complements the lush green courtyard below beautifully even as deciduous trees provide plenty of shade during hot summer days. A series of succulents and air plants add to the green goodness here and it is flooding and sliding glass doors that ensure light passes freely from one room to another. The two-story building with curved wooden roof also captures warmth during winter months while a void inside the structure allows for passage of cool breeze on hot days.
RELATED: Smart Eco-Sustainable Prefab House Charms With Versatile Green Goodness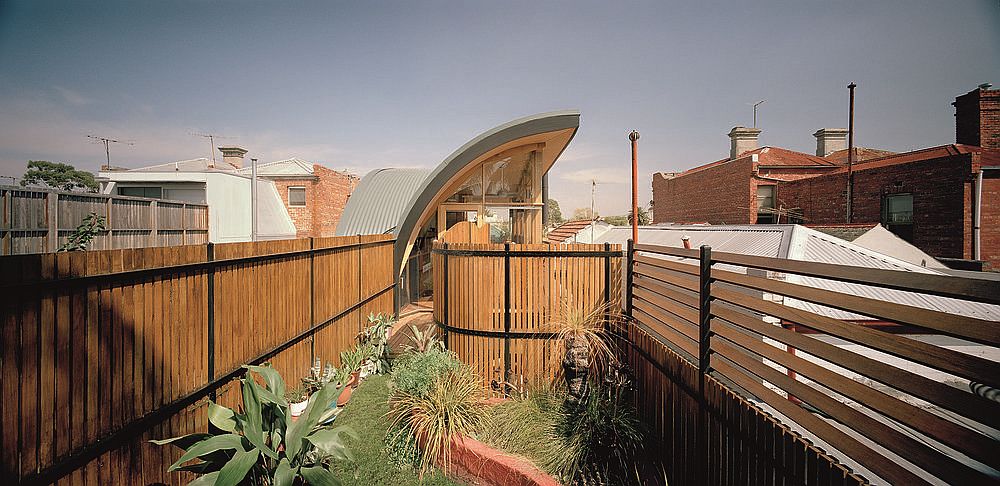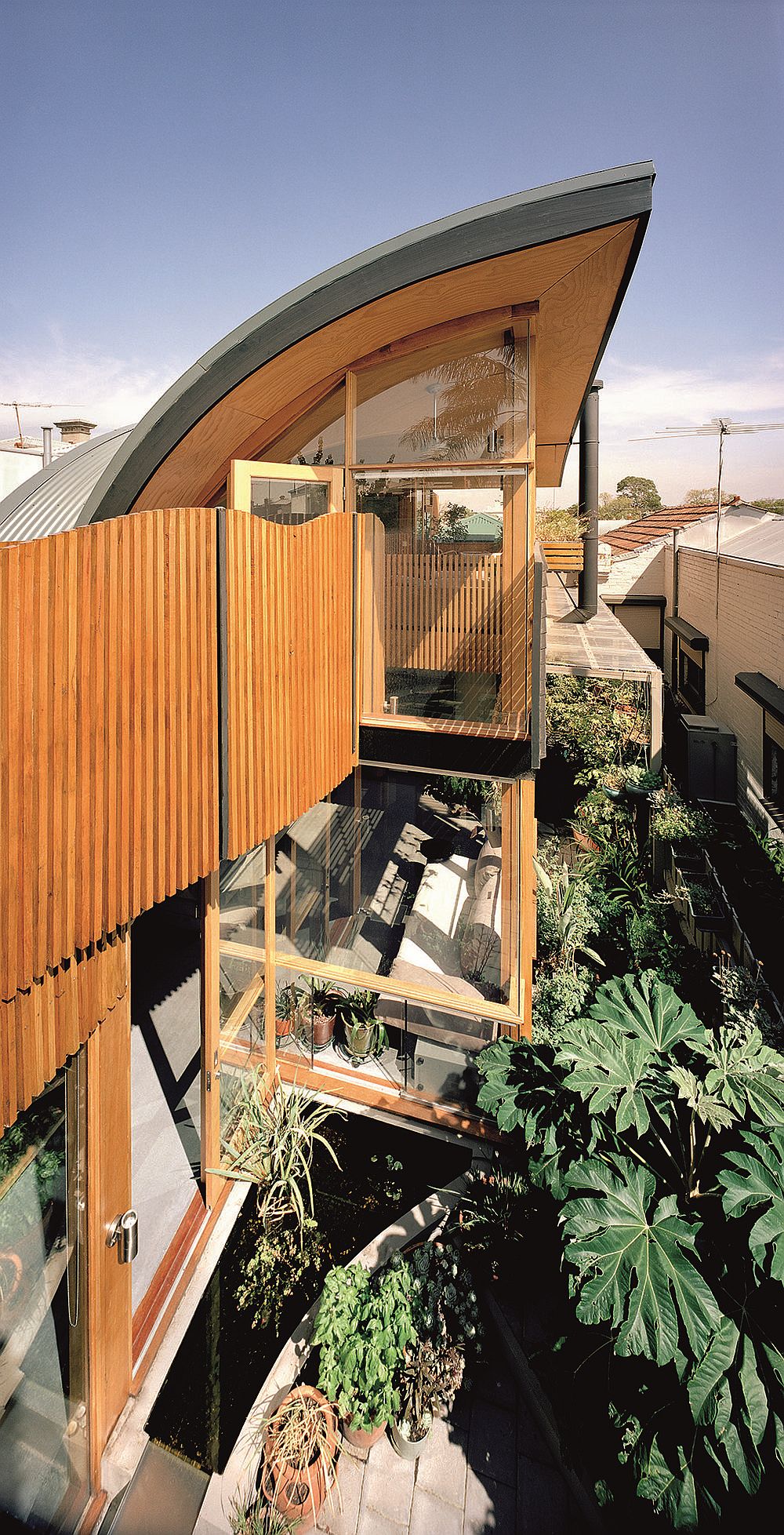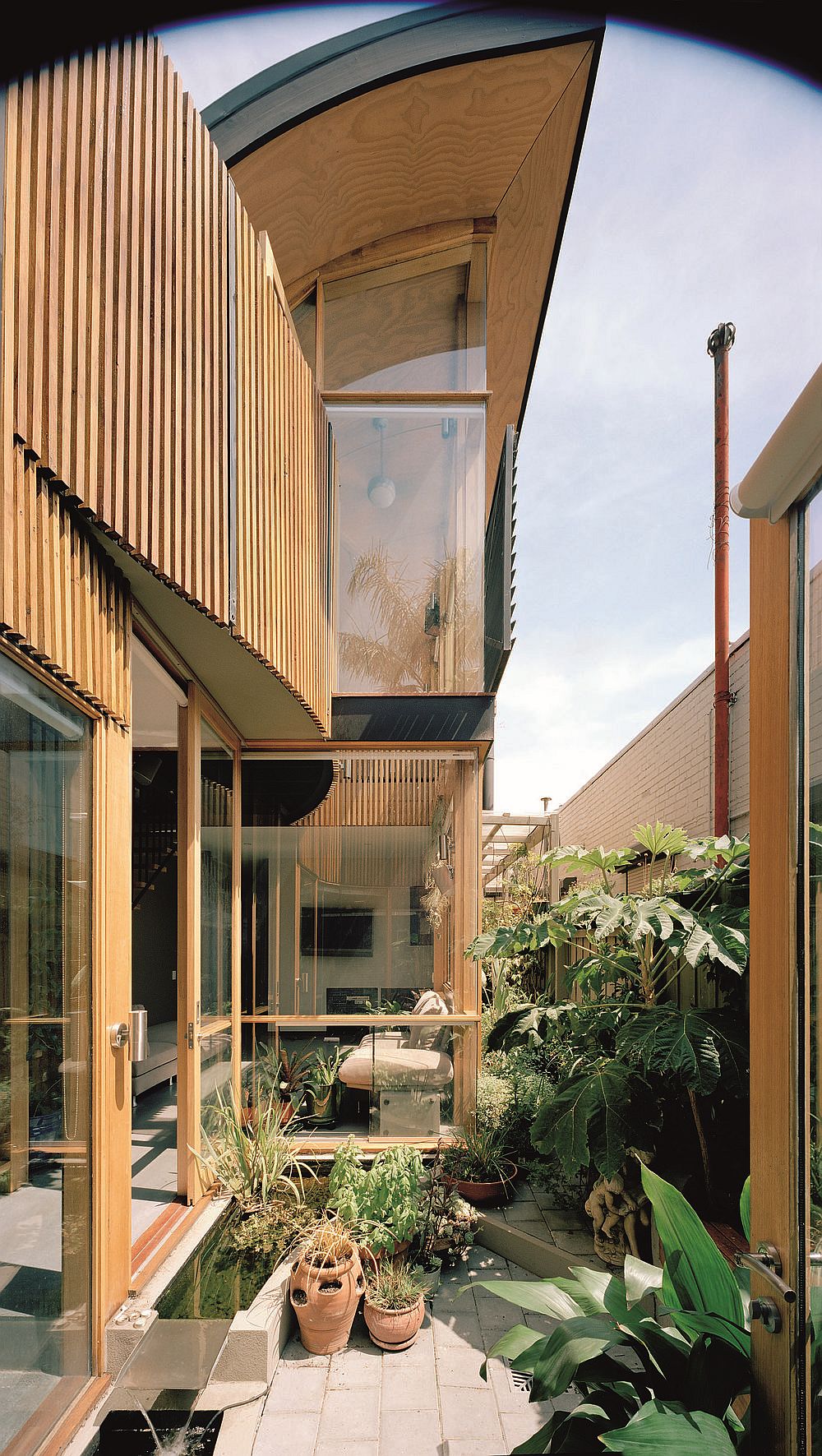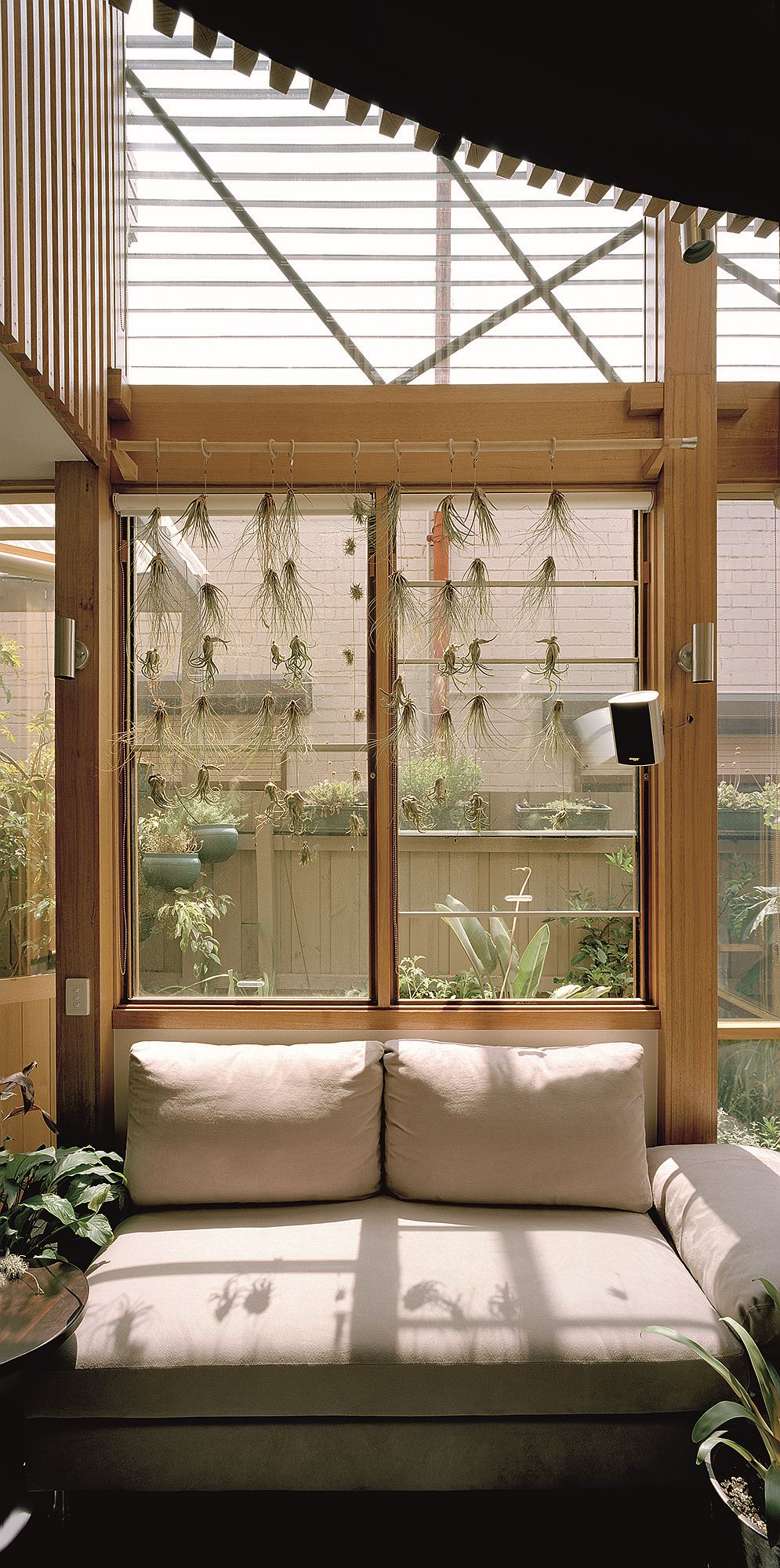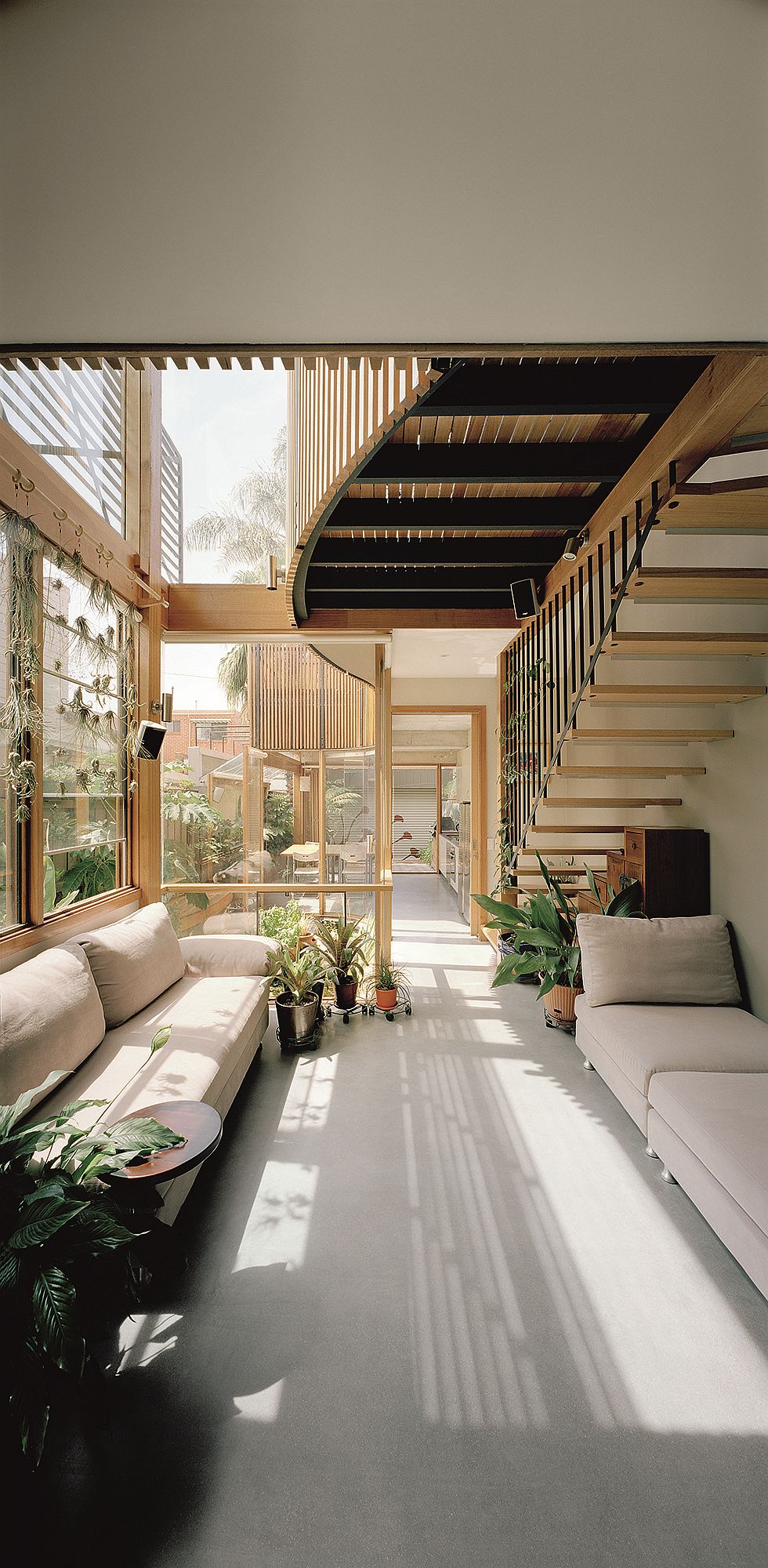 Apart from passive heating and cooling, smart rainwater management and energy-saving features transform this modern hub in Melbourne into an efficient and eco-friendly delight. Complete with a small pond in the courtyard and unassuming décor that lets the backdrop shine through, this resourceful residence blends serenity with sustainability!
RELATED: Gorgeous Garden House in Melbourne Enchants with Green Goodness