Floor lamps bridge that gap between a table lamp and a pendant. They work especially well in a lounge environment, highlighting one particular room setting: perhaps a reading nook, a chair or sofa. Ideally, a floor lamp needs an adjustable shade and/or arm, so preventing unwanted glare. Moreover, a floor lamp should complement a space, working in harmony with its surroundings. Think of the floor lamp as an aesthetic, smart and useful tool; consider its placement and purpose; choose wisely and buy 'for keeps'.
The following floor lamps are particularly perfect for reading. So ditch the Kindle and grab a real book.
Flos 'Tab' floor lamp
The London-based industrial design studio Edward Barber & Jay Osgerby designed the Tab floor lamp in 2011 for iconic lighting brand Flos. Elegant, smart and minimal, the Tab lamp is an eye-catching luminaire. Its moveable shade is made using a folded piece of aluminium, rotatable at ±45°.
RELATED: 20 Nordic Lights to Ward Off Winter's Chill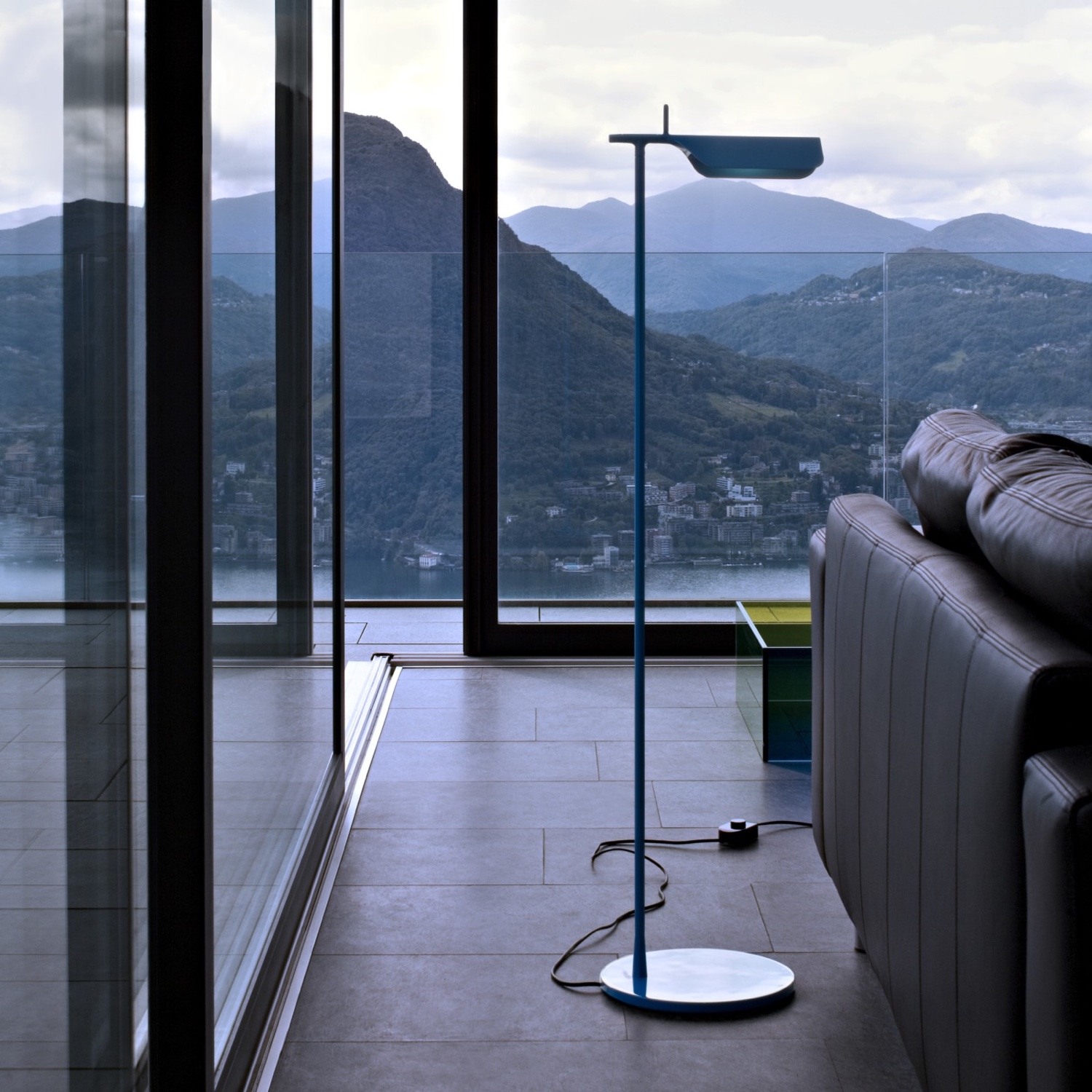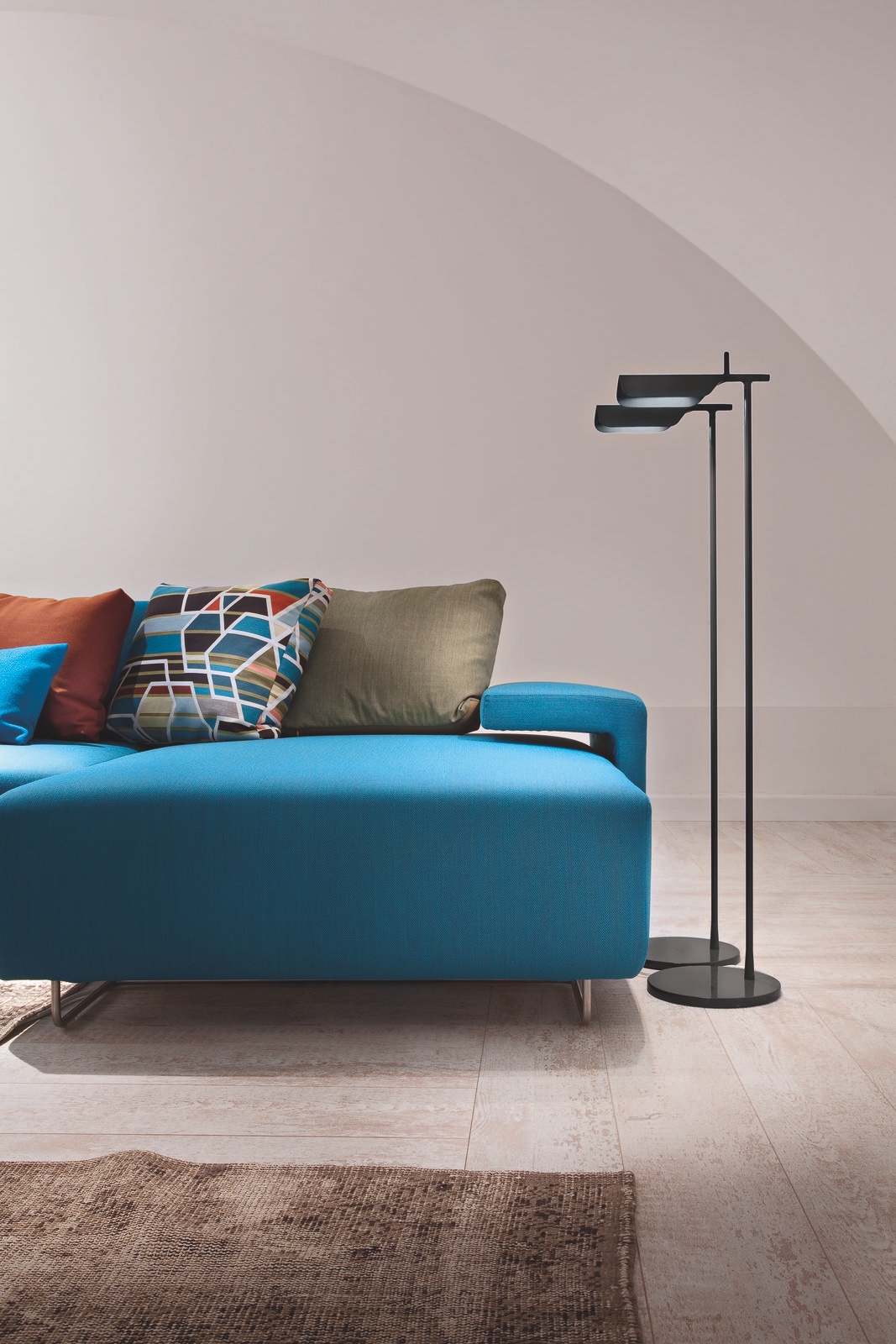 Photos via © Clippings.com.
Northern Lighting 'Birdy' floor lamp
Birdy, a quirky, modernist floor lamp (also available in table and wall versions), was designed in 1952 by Norwegian interiors architect Birger Dahl (1916–1998). Known especially for his lighting creations, Dahl's approach to design was systematic and streamlined, embracing quality, simplicity and purity of form. In particular, Dahl chose to call attention to the shape of an object, eschewing decorative details. Originally named the s-30016 (and produced and sold by the Norwegian electricity company Sønnico), Birdy received a Gold Medal award at the 1954 Triennale di Milano. Today, Birdy is produced by Oslo-based Northern Lighting and available in four finishes: off-white or matt grey with a satin nickel finish; matt black or Marsala with a brass metal finish.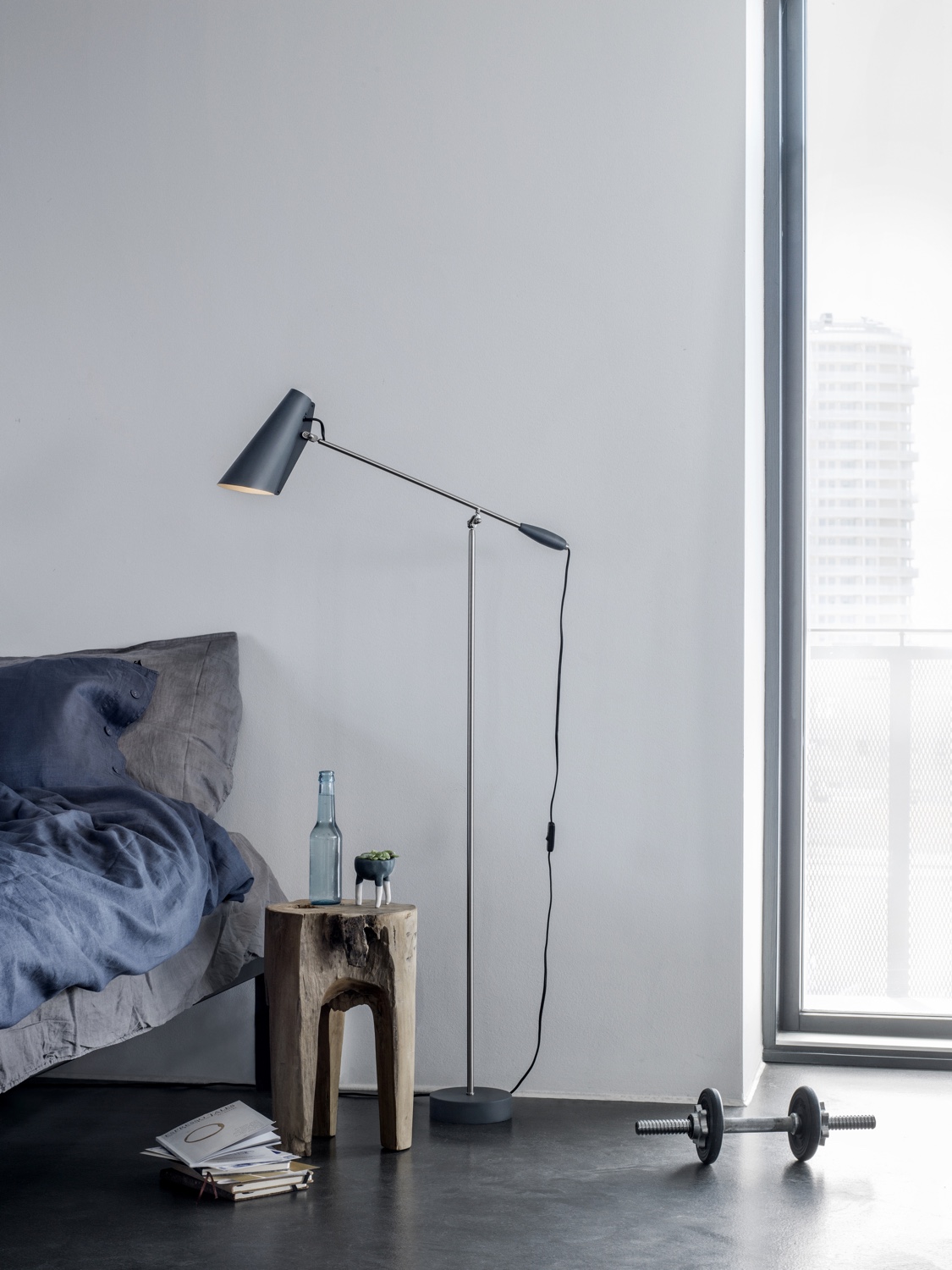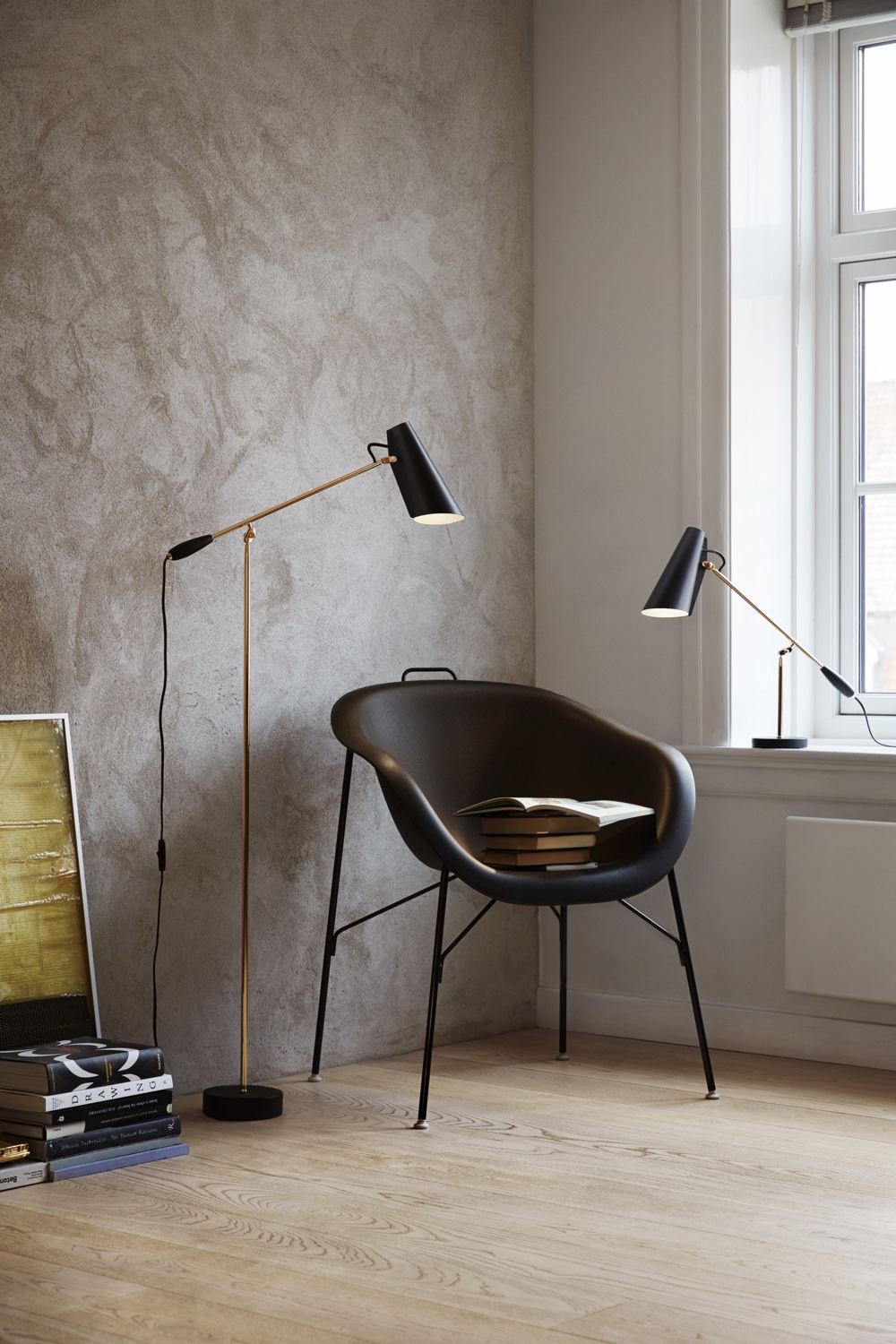 Photos courtesy of Northern Lighting.
Northern Lighting 'Me' floor lamp
The 'Me' floor lamp was designed by Norwegian design studio Morten & Jonas for Northern Lighting. With its soft and quiet profile, Me encourages a state of mental repose and calm. Me is designed with a silicon sleeve, making the light source adjustable.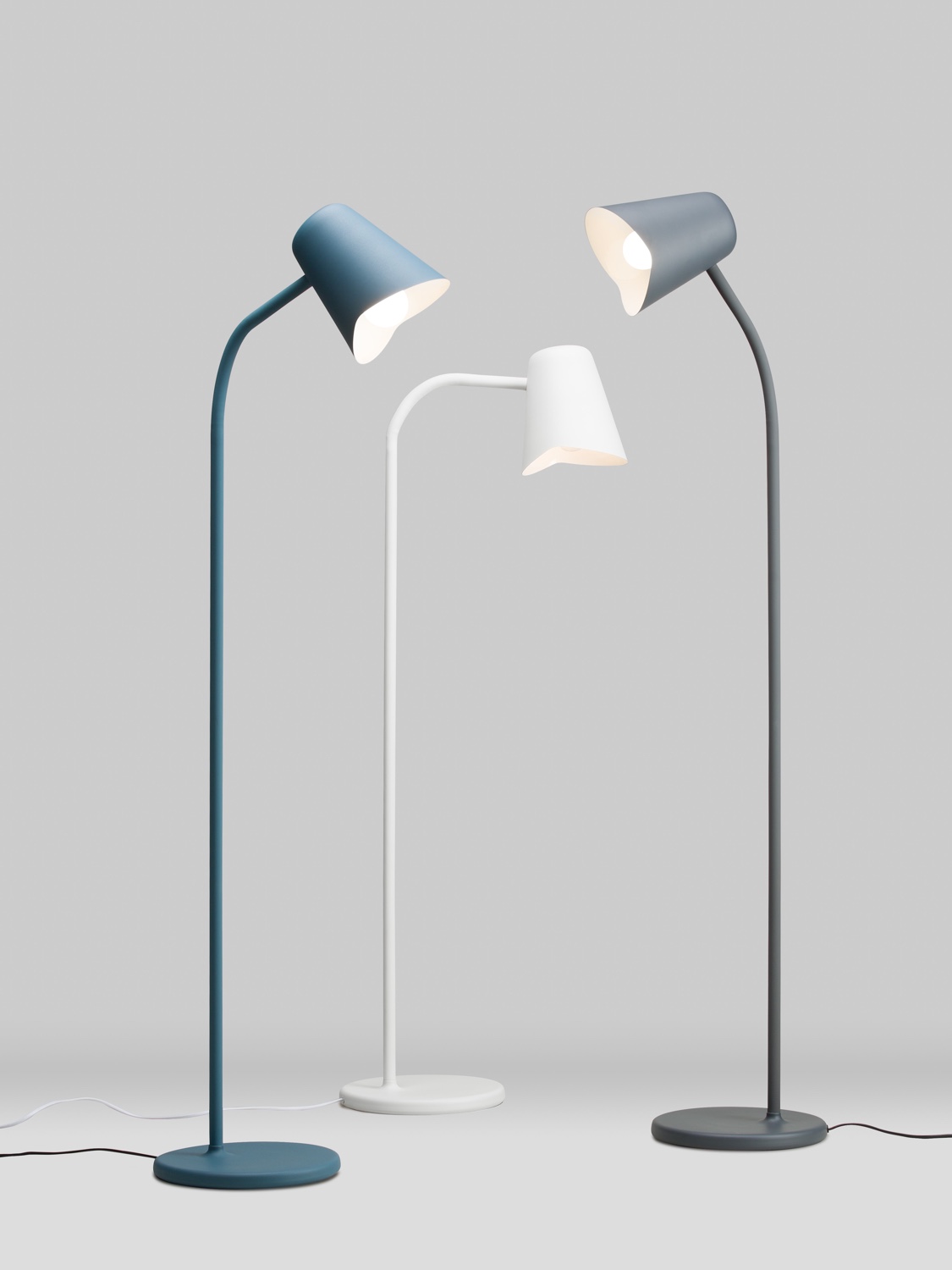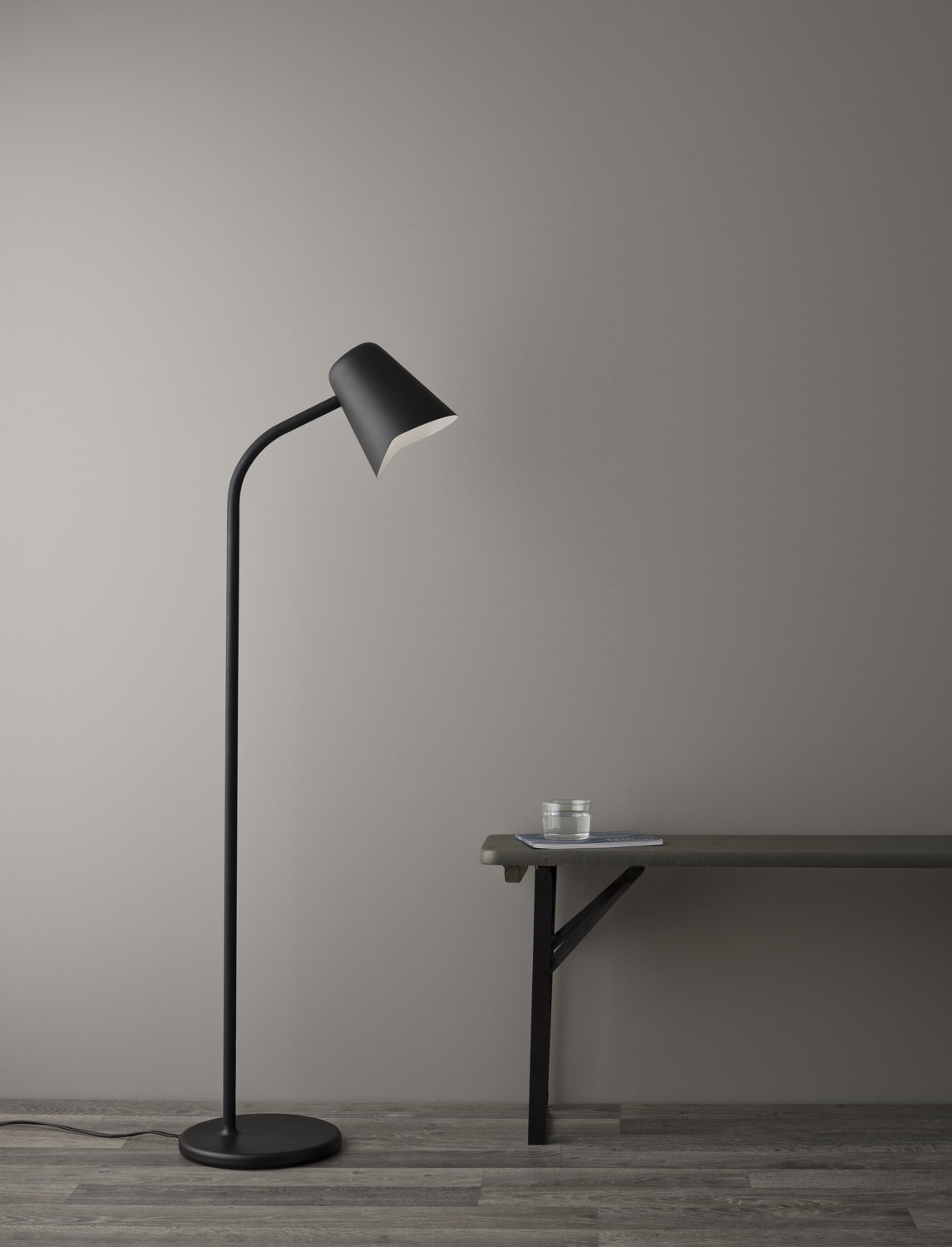 Photos courtesy of Northern Lighting.
Vipp525 floor lamp
At Danish brand Vipp, Chief Designer Morten Bo Jensen has previously asserted: 'once you have captured the essence of a product and done your utmost in its conception, what else is there to achieve?' Accordingly, the Vipp525 floor lamp is the company's one and only such model. Crafted from powder-coated aluminium and steel, the floor lamp includes an adjustable arm and shade for focused lighting. The perforated shade provides a directional light source while at the same time diffusing a soft light.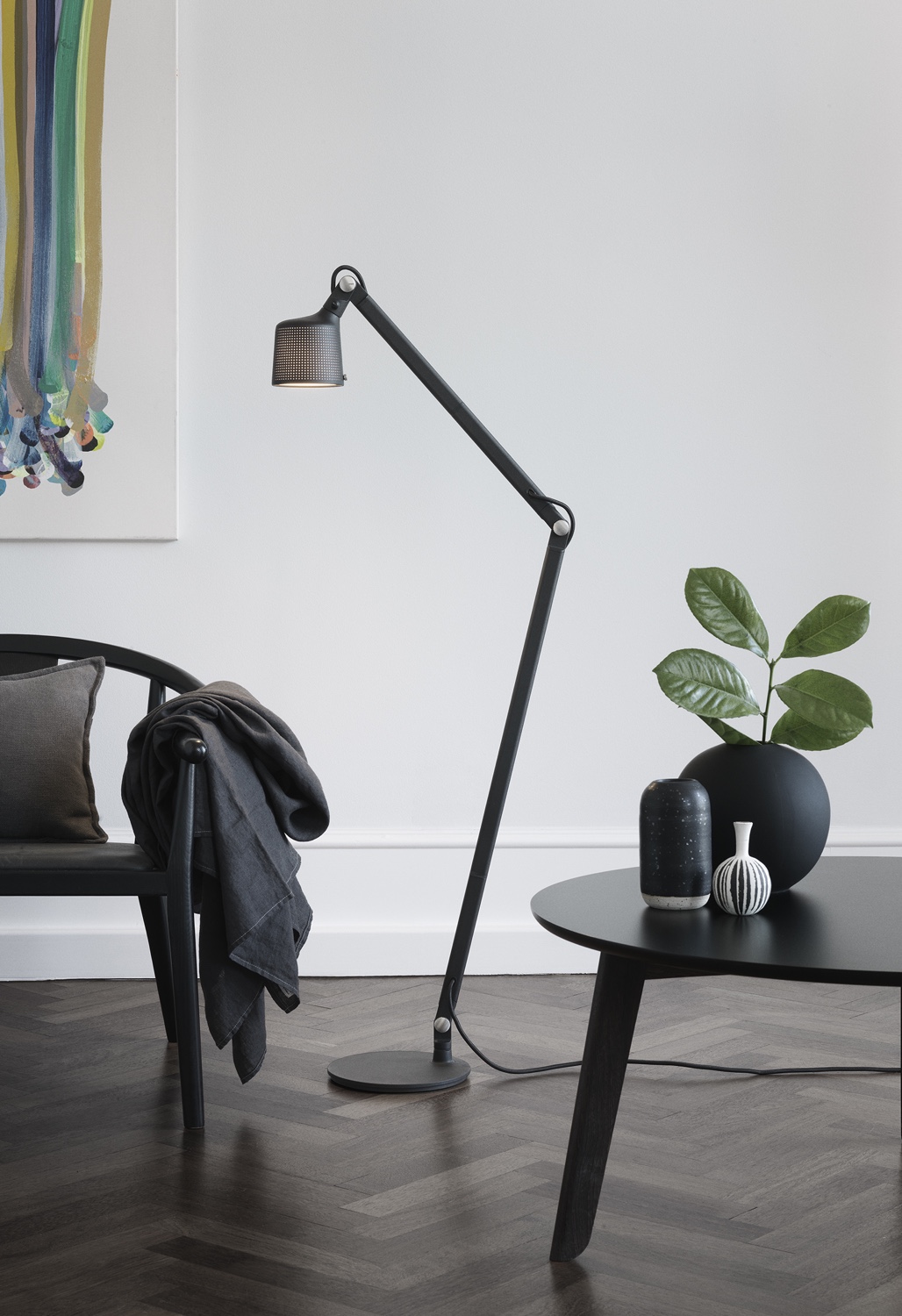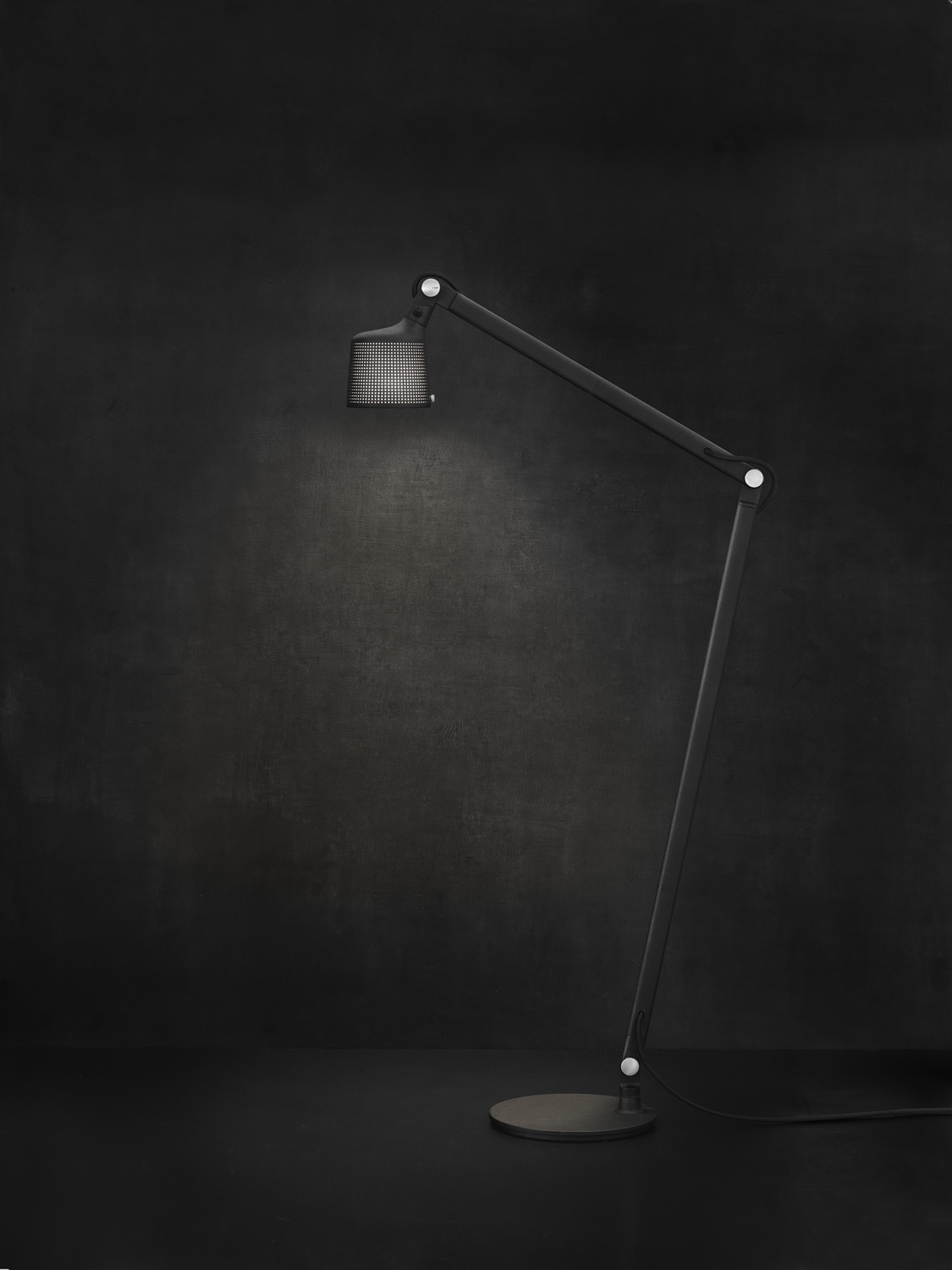 Photos © Vipp.
Anglepoise® Original 1227™ floor lamp
Anglepoise®, the celebrated and iconic British lighting brand, launched its Original 1227™ light in 1935. Designed by engineer George Carwardine (1887 – 1947), the Original 1227™ is considered the archetypal Anglepoise® light. With its classic profile, anthropomorphic arrangement and poise, the Original 1227™ is also available in an adjustable floor version.
RELATED: 10 Desk Lights to Uplift a Workspace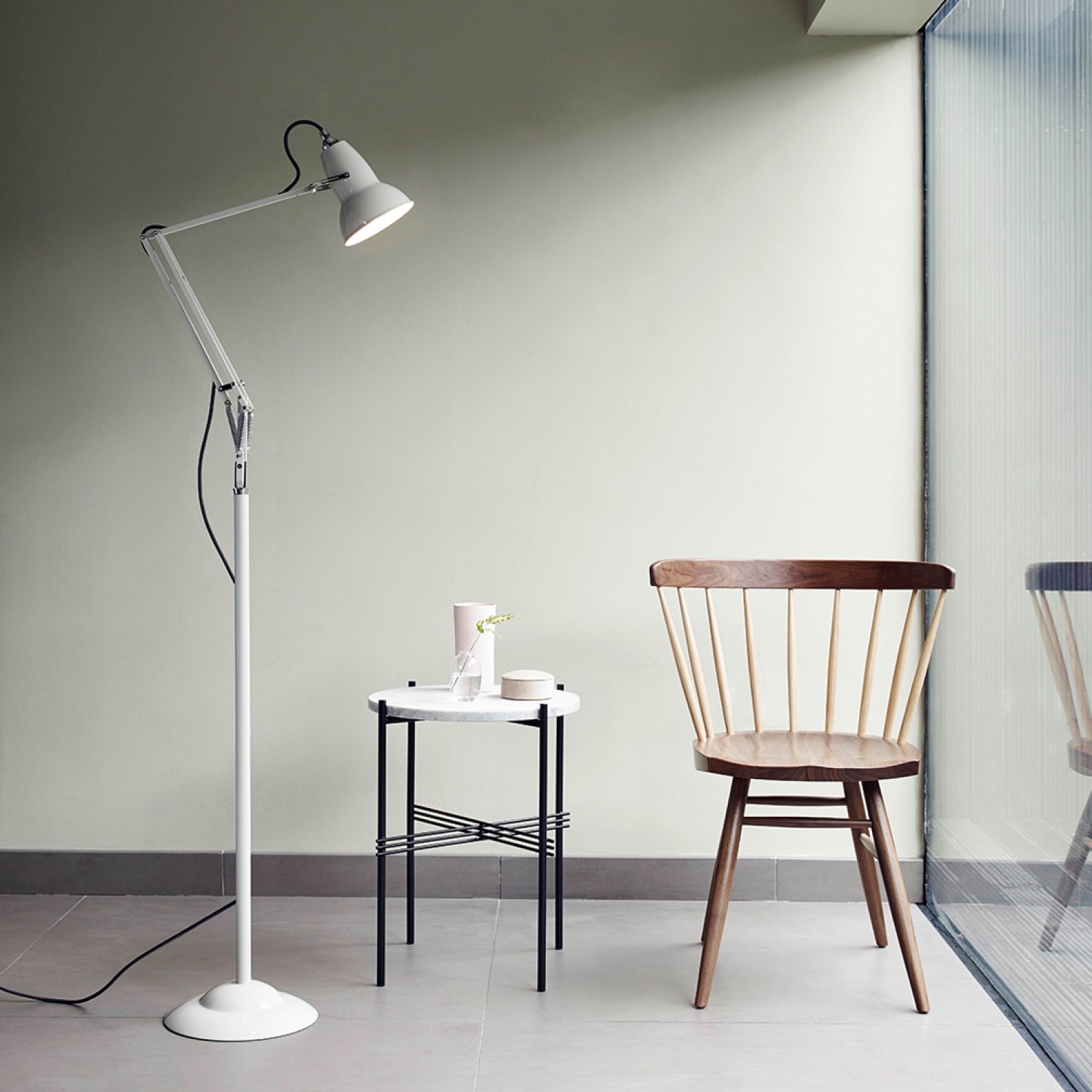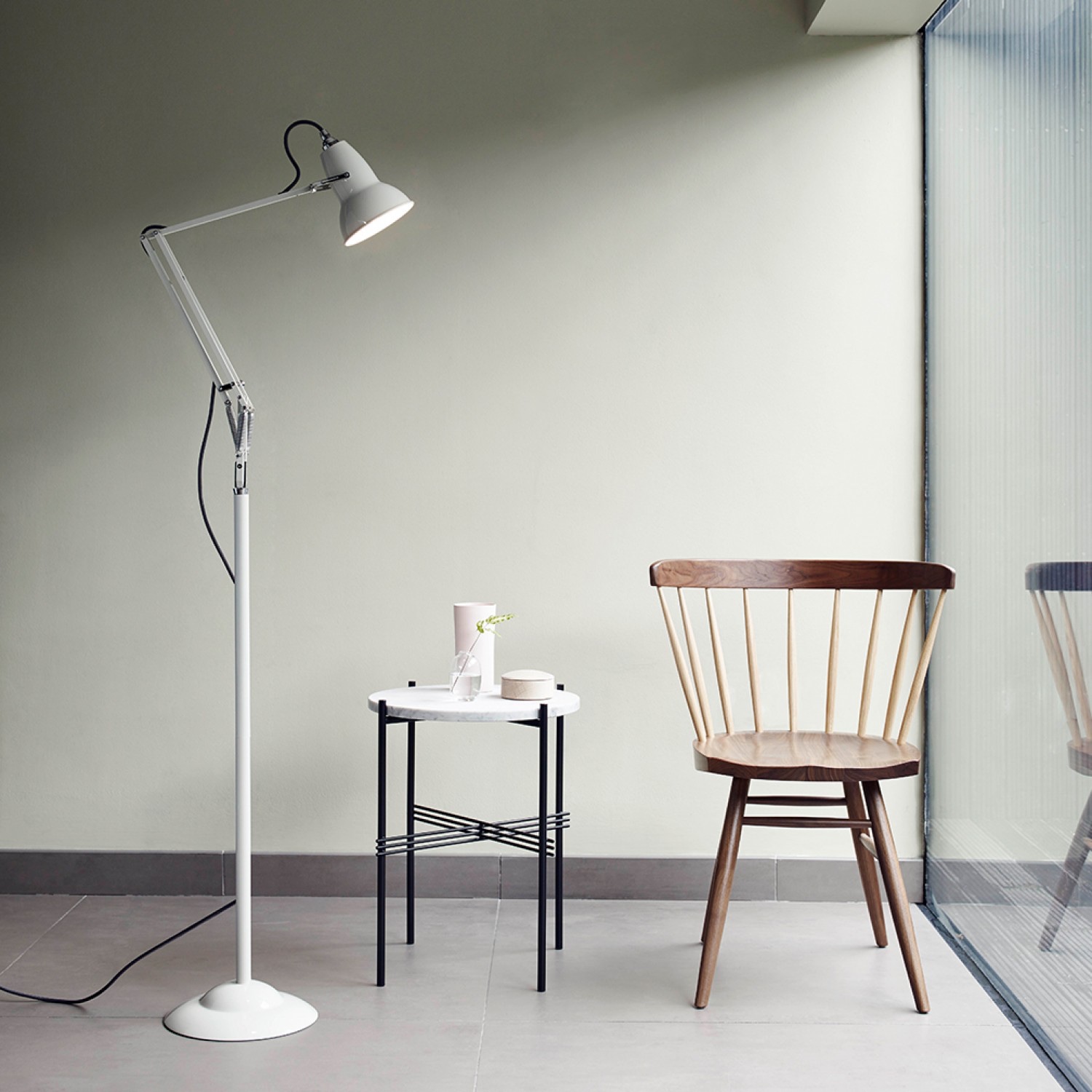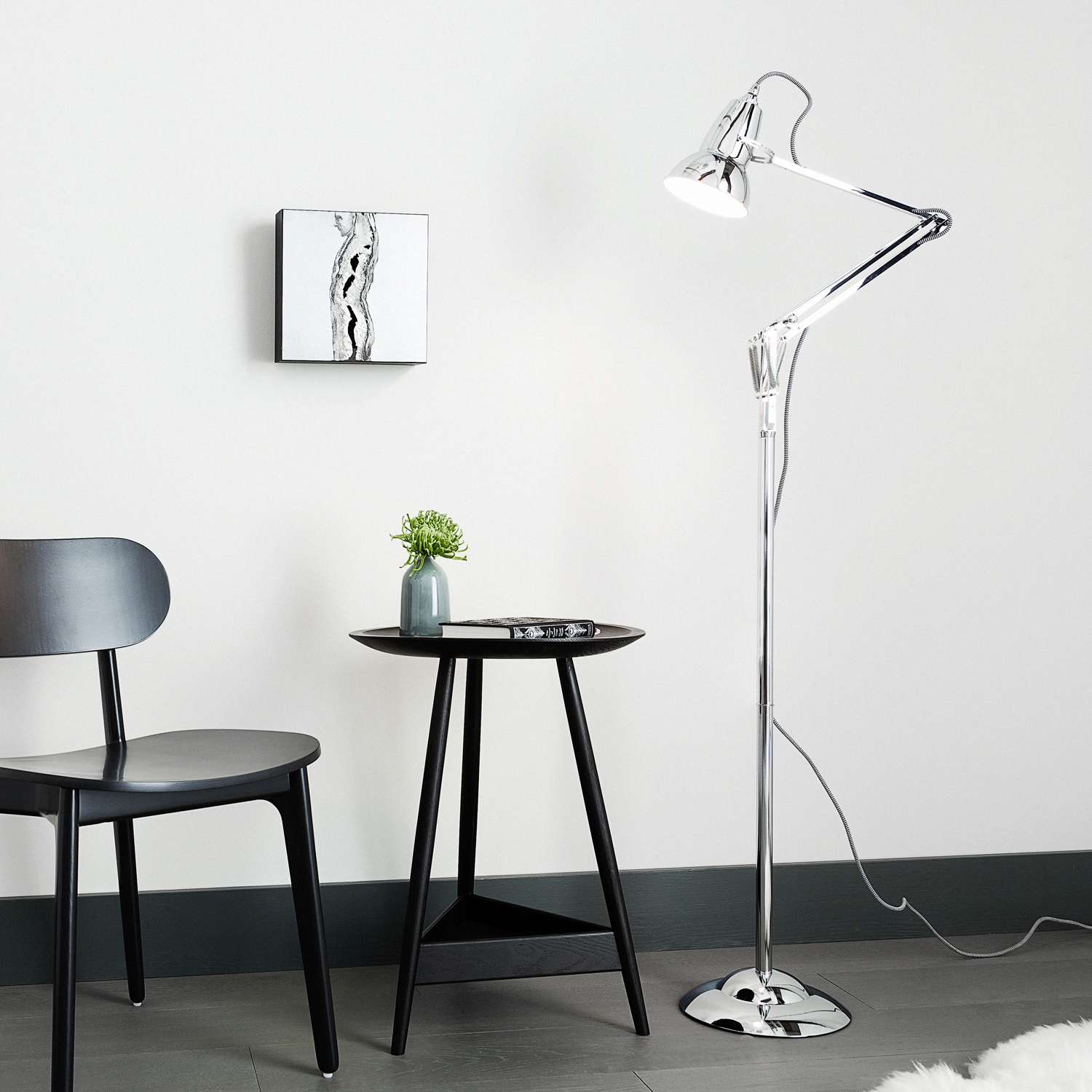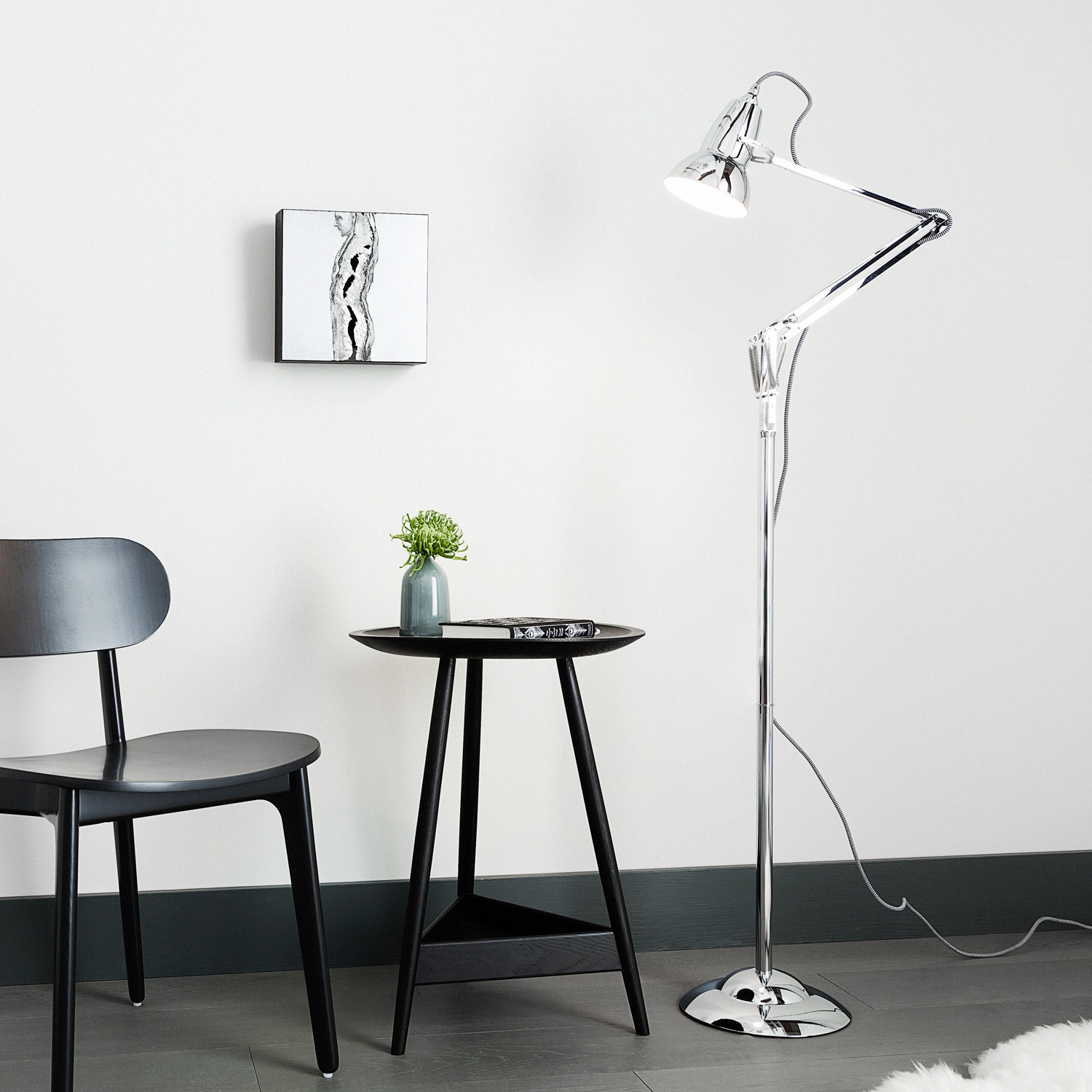 Photos © Anglepoise.
Anglepoise® Type 75™ floor lamp
Kenneth Grange, the acclaimed British industrial product designer, created the distinctive Type 75™ lamp for Anglepoise® in 2004. The Type 75™ was a revision to the Model 75, a prototype designed by George Carawardine more than 70 years previously. Available in a floor lamp version, the Type 75™ is a fresh modernist classic.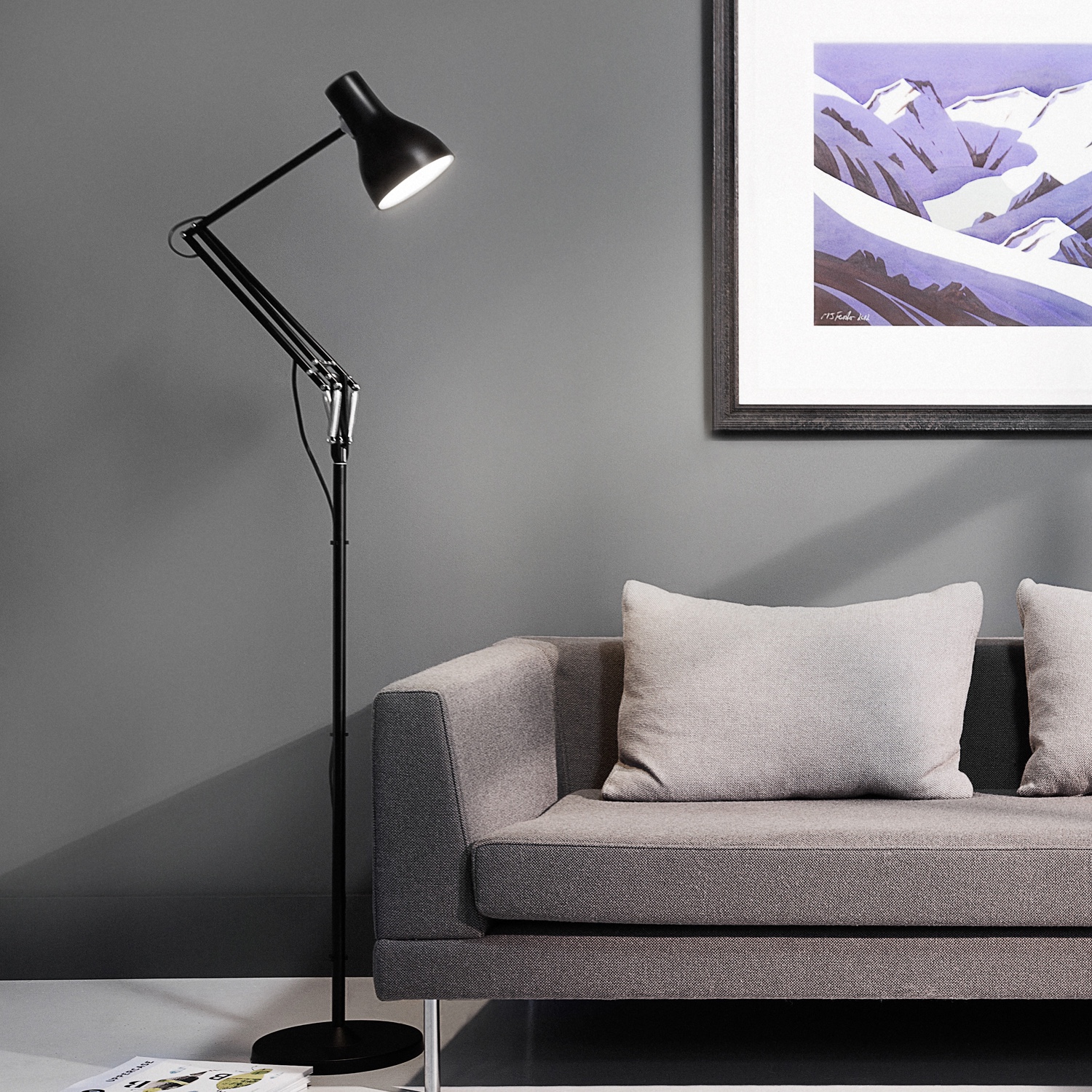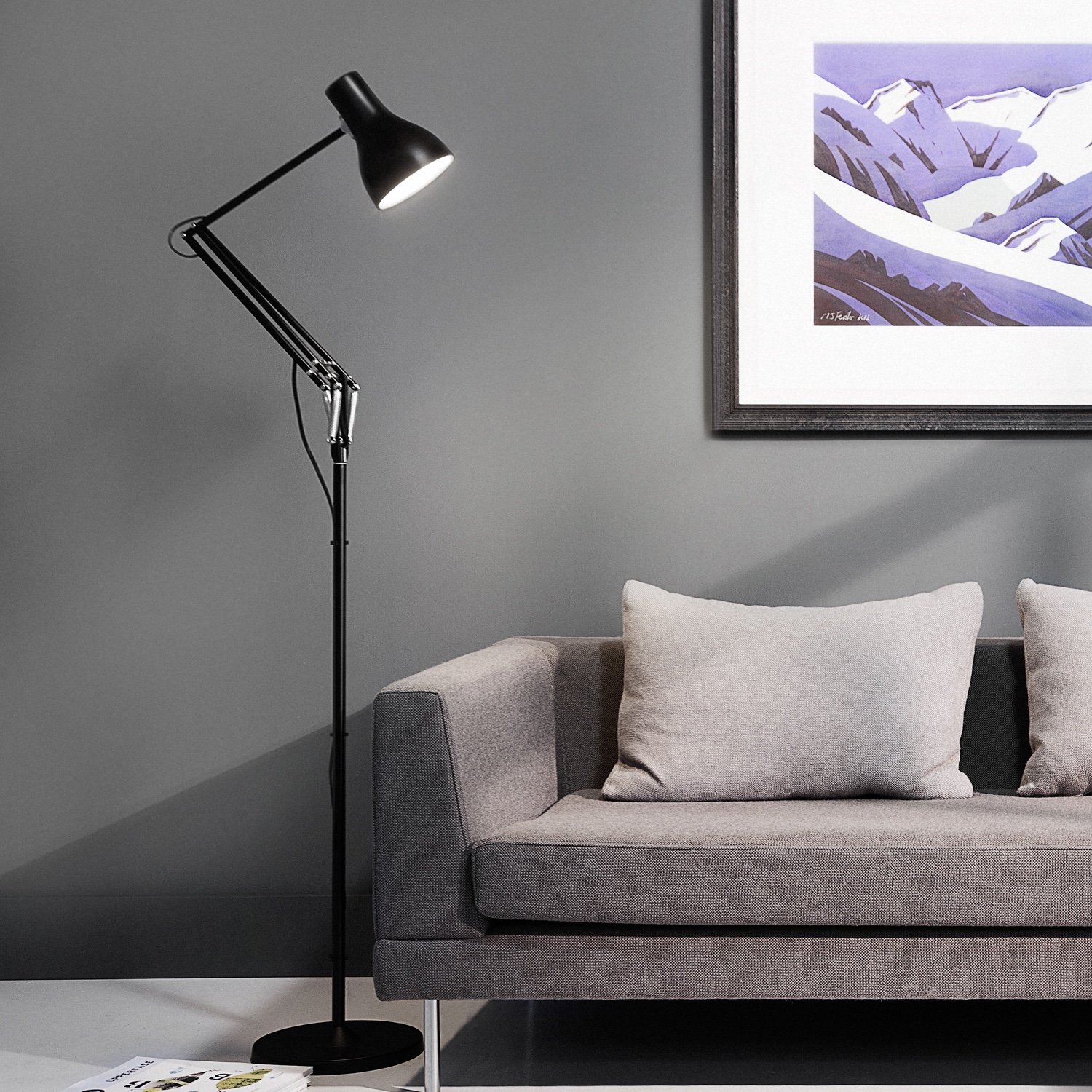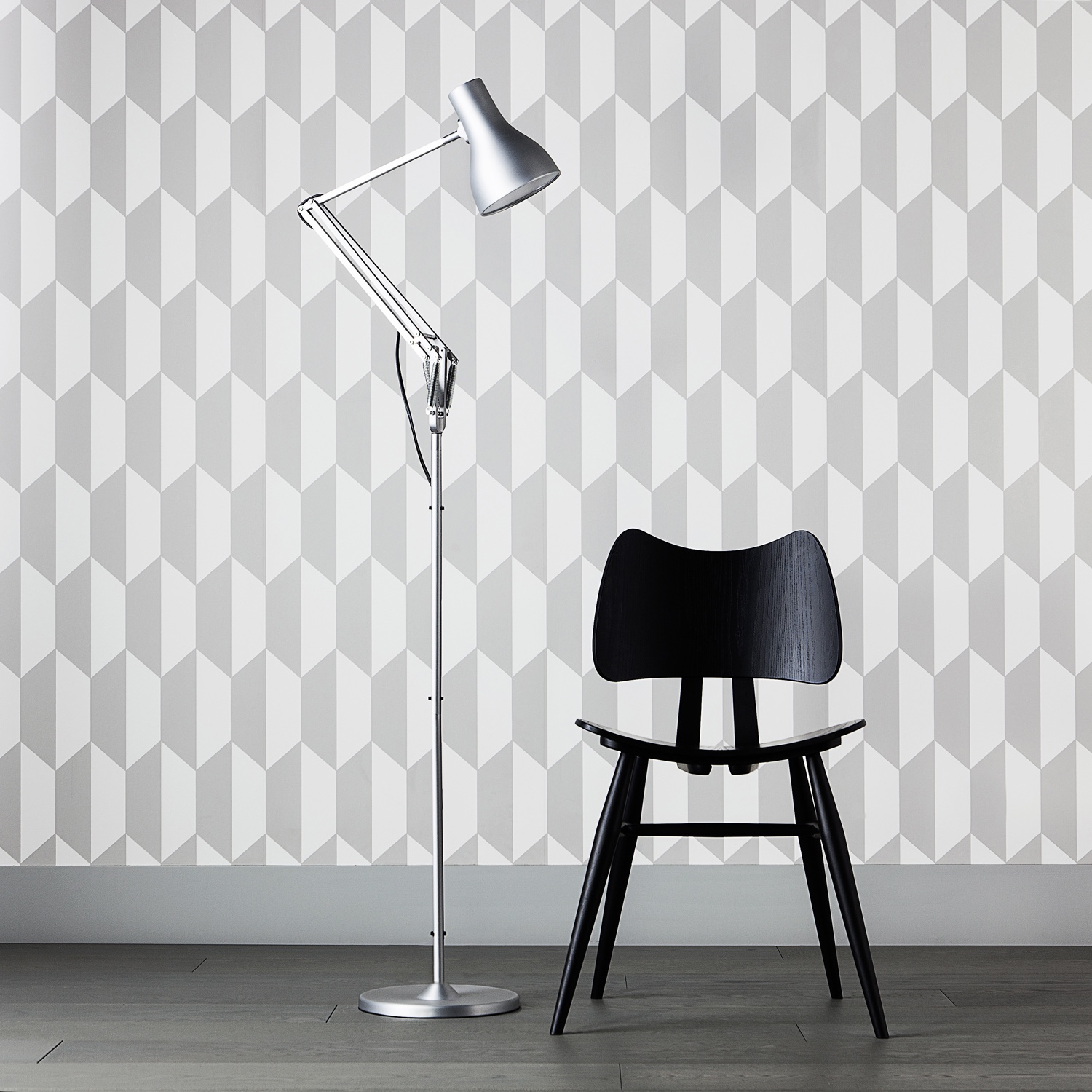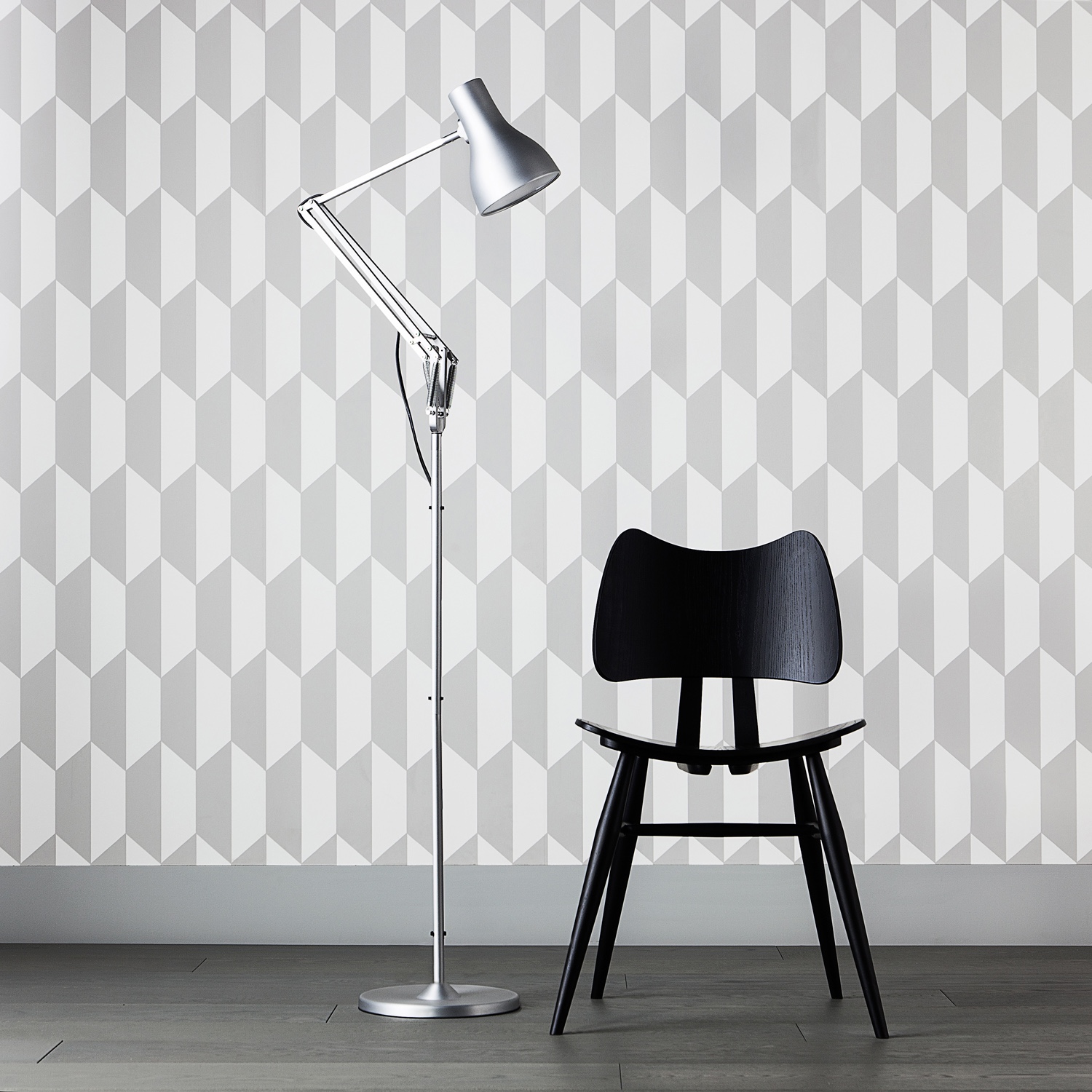 Photos © Anglepoise.
Menu 'Peek' floor lamp
The Peek floor lamp was designed by Swedish architect and designer Jonas Wagell for Danish brand Menu. With a marriage of simplicity, aesthetics and functionality, Peek reimagines modernism in an elegant and less rigid form. Finding floor lamps often overly big and dominant, Jonas Wagell designed 'Peek' as a lamp that literally 'peeks' over a sofa or chair.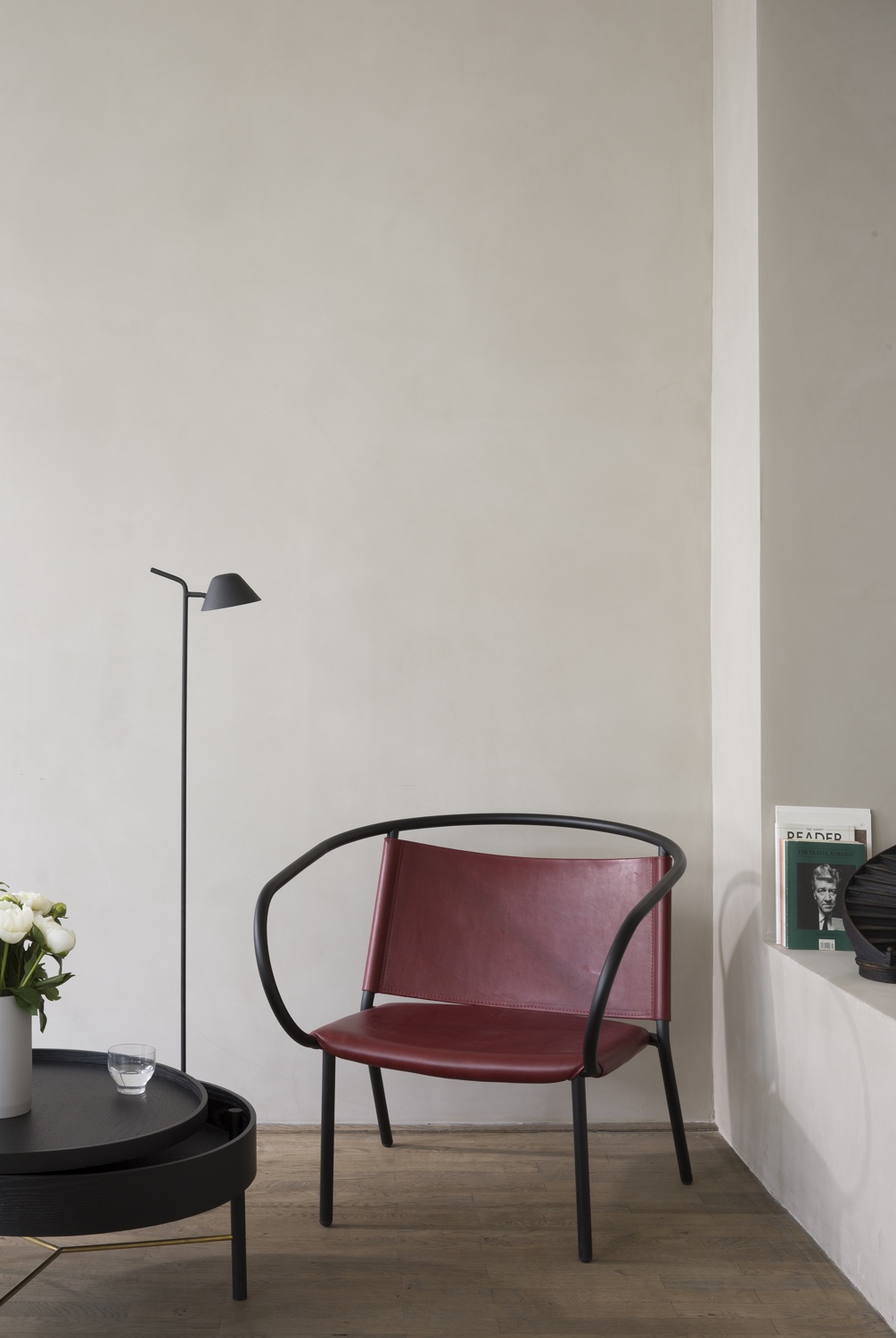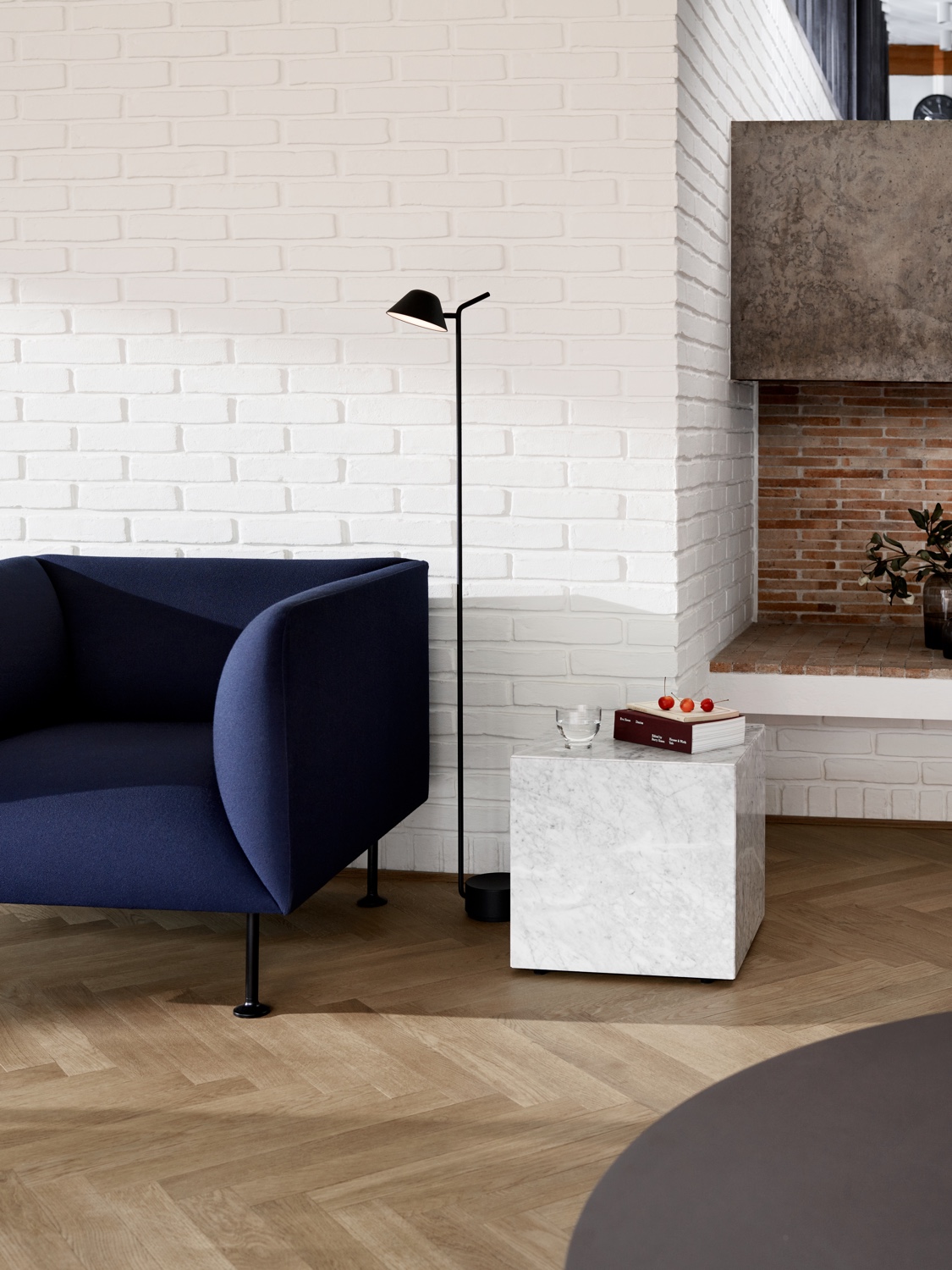 Photos courtesy of Menu.