Replacing an existing ranch home in Orangevale, the Sacramento Modern Residence borrows of midcentury aesthetics while embracing modern ergonomics and a smart indoor-outdoor interplay. Designed for a couple with grown kids, the open living area of the house holds the kitchen with twin islands and a dashing dining area; all of which are visually connected with the landscape outside. Designed by Klopf Architecture, the modern family residence has a sloped roof that gives the street façade a low, modest look even as the rear structure brings the outdoors inside with its wall of glass!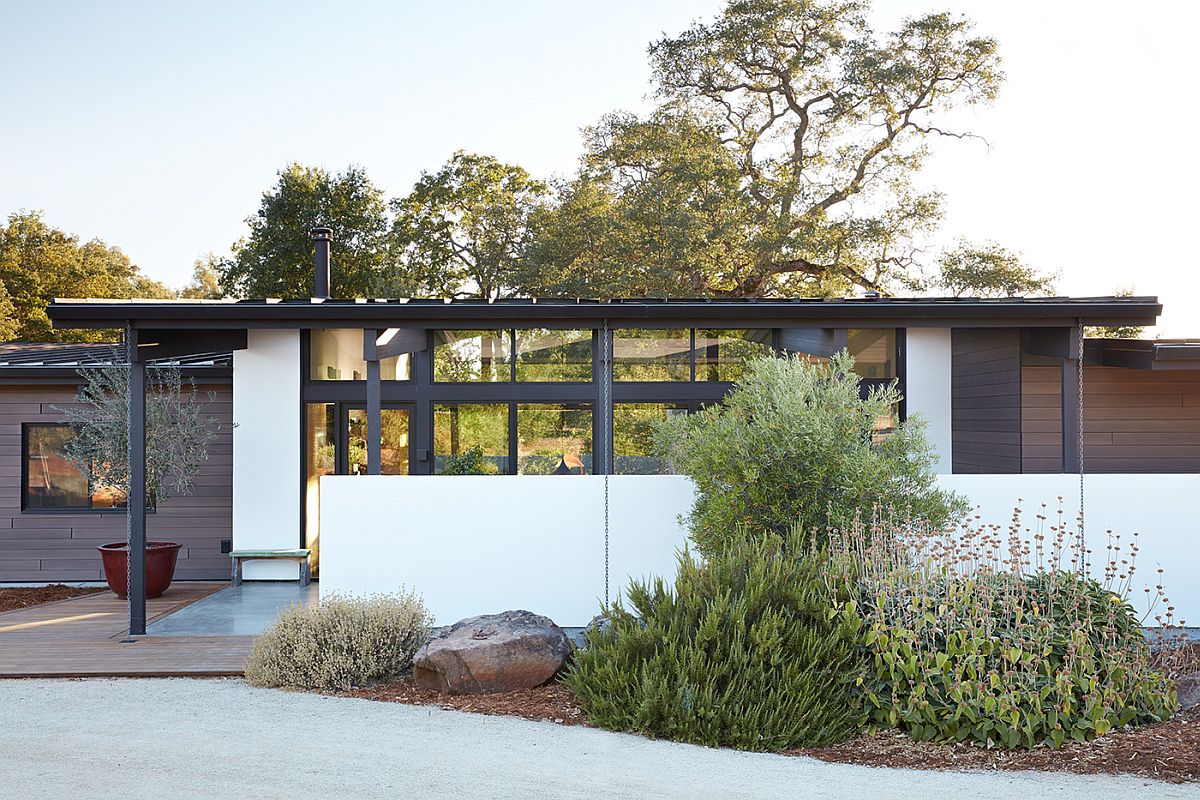 Wood, steel and concrete shape the energy-efficient interior where passive heating and cooling techniques, LED lighting fixtures and smart insulation help cut back on the carbon footprint. The house seems to blend in with the greenery that surrounds it and the living area seamlessly flows into the yard outside. Midcentury décor and pops of red and orange accentuate the 'classic' nature of design with the bedroom wing exuding a cozier and less open vibe.
Construction materials like the high recycled content composite siding and white stucco ensure that the searing heat of Orangevale does not cause quick damage to the exterior despite the openness of the design. A home that is smart, sensible and responsive to the local climate! [Photography: Mariko Reed]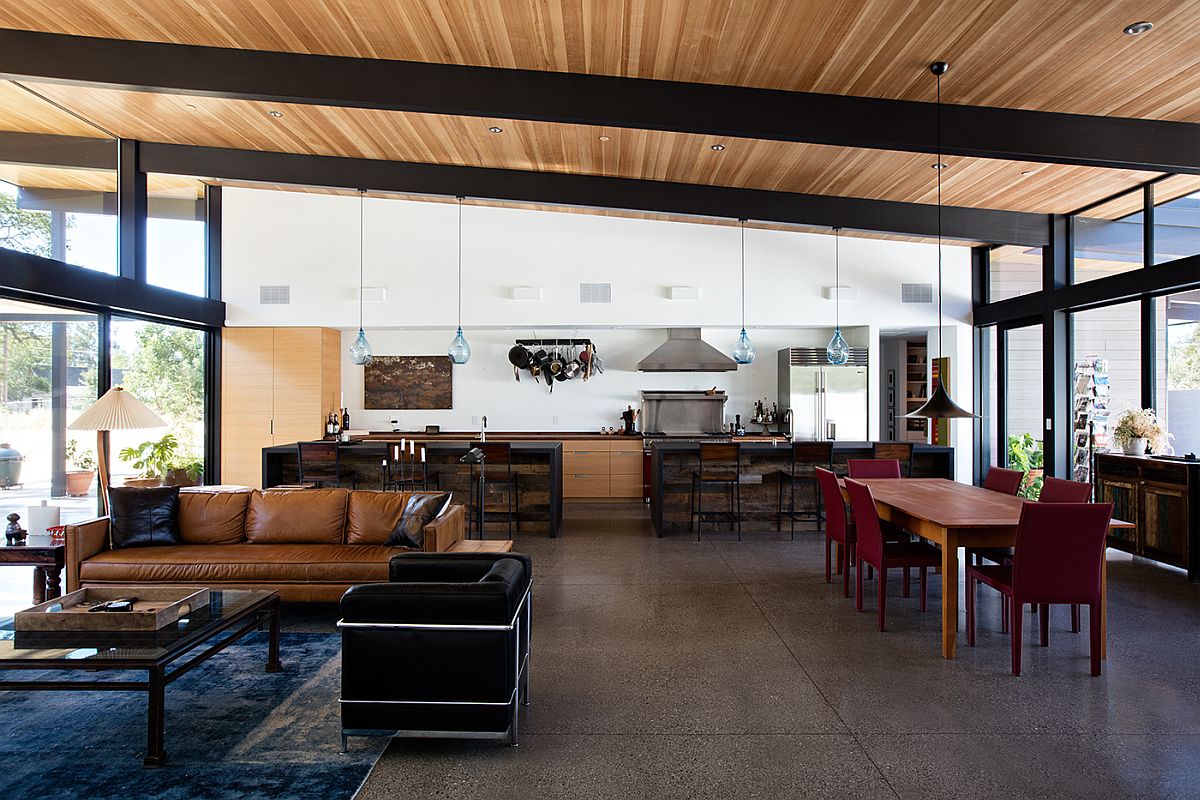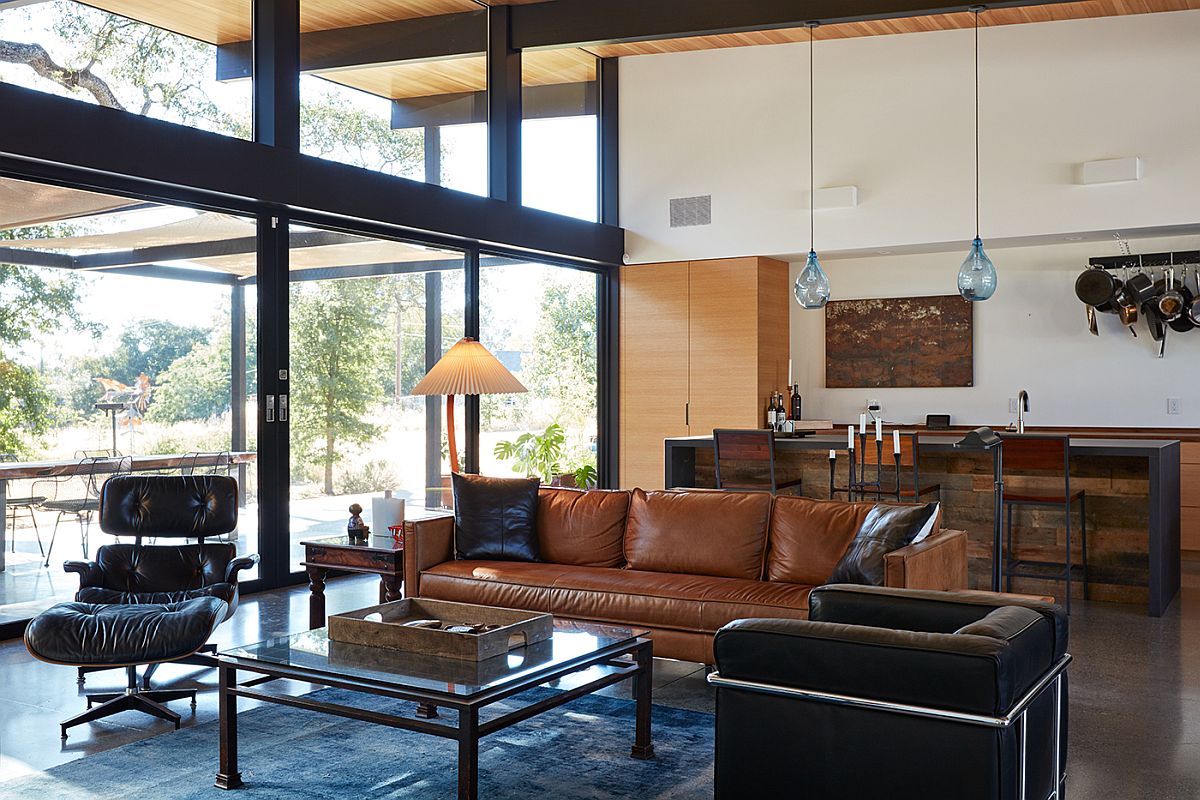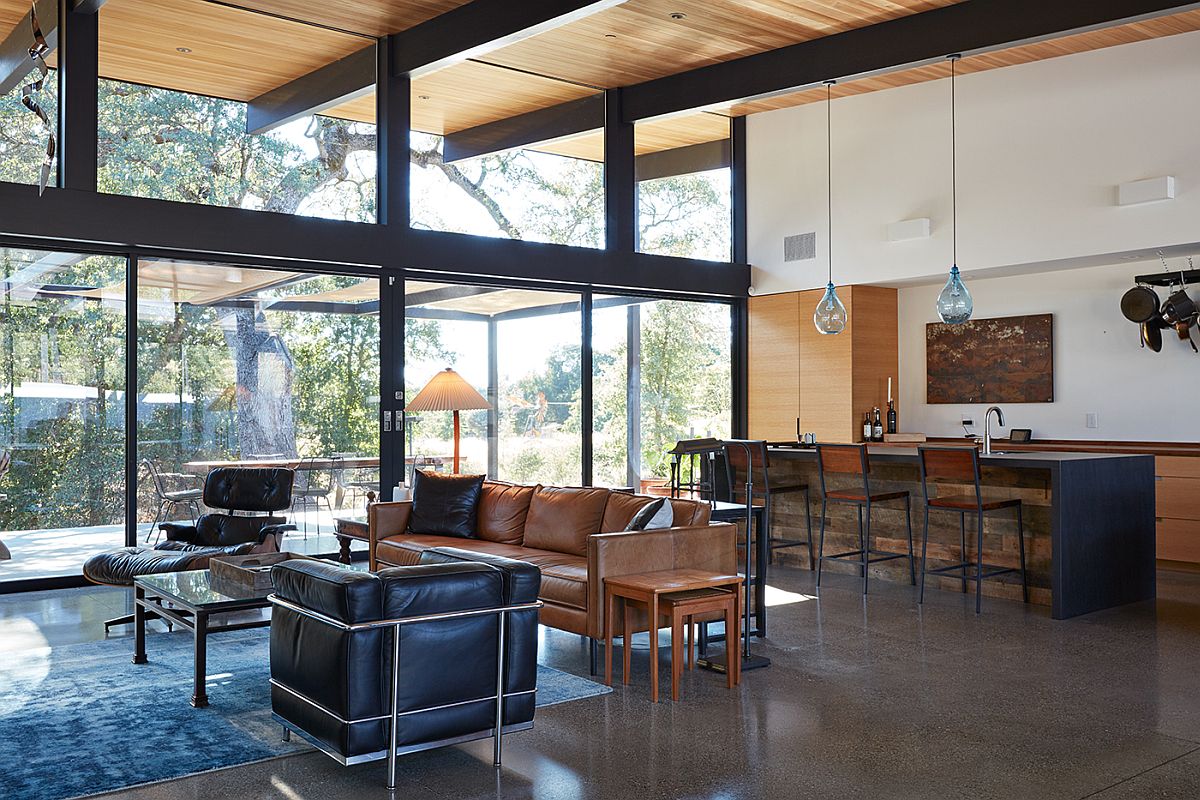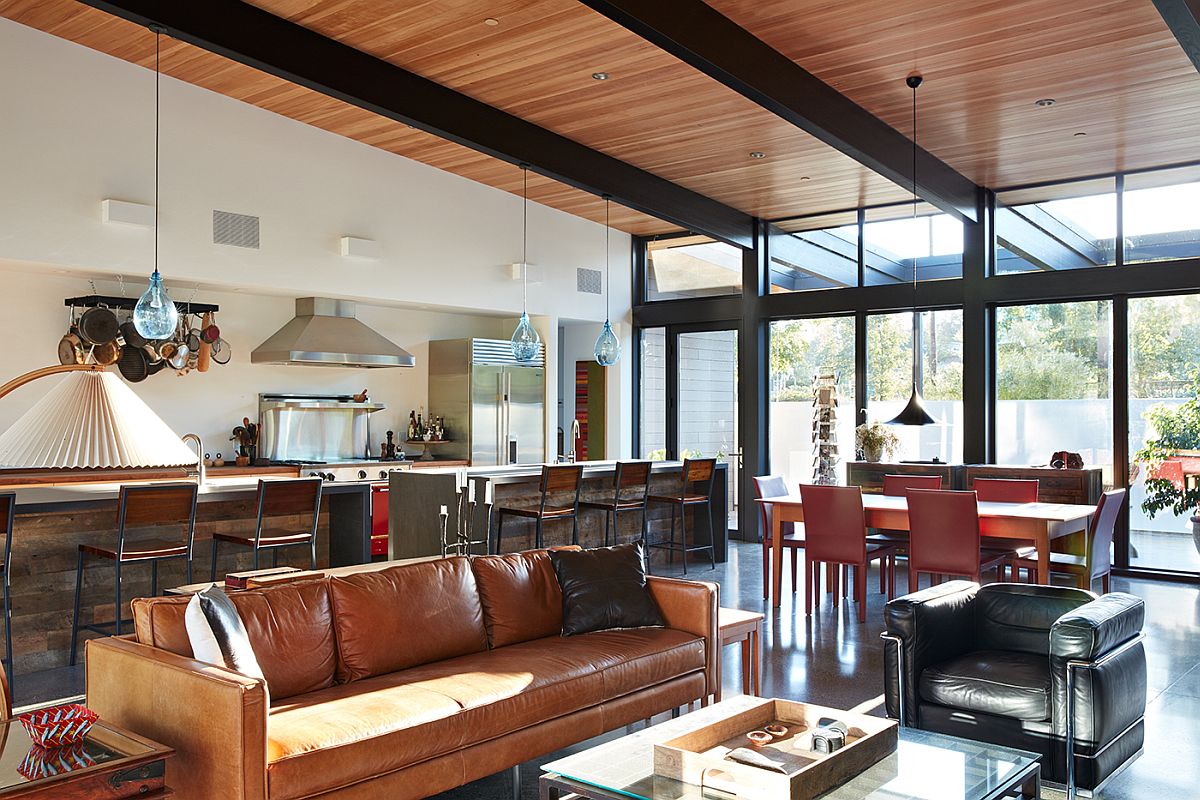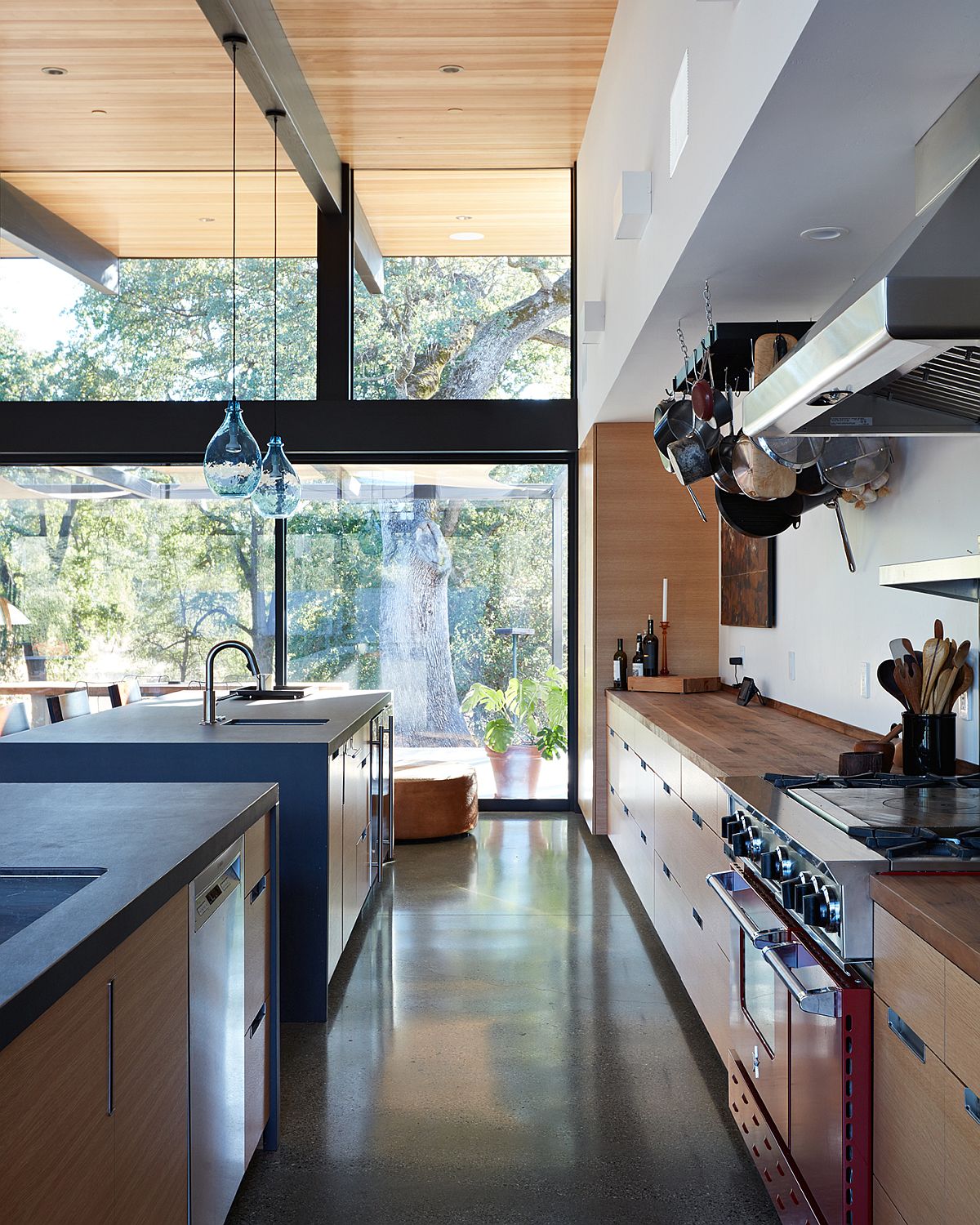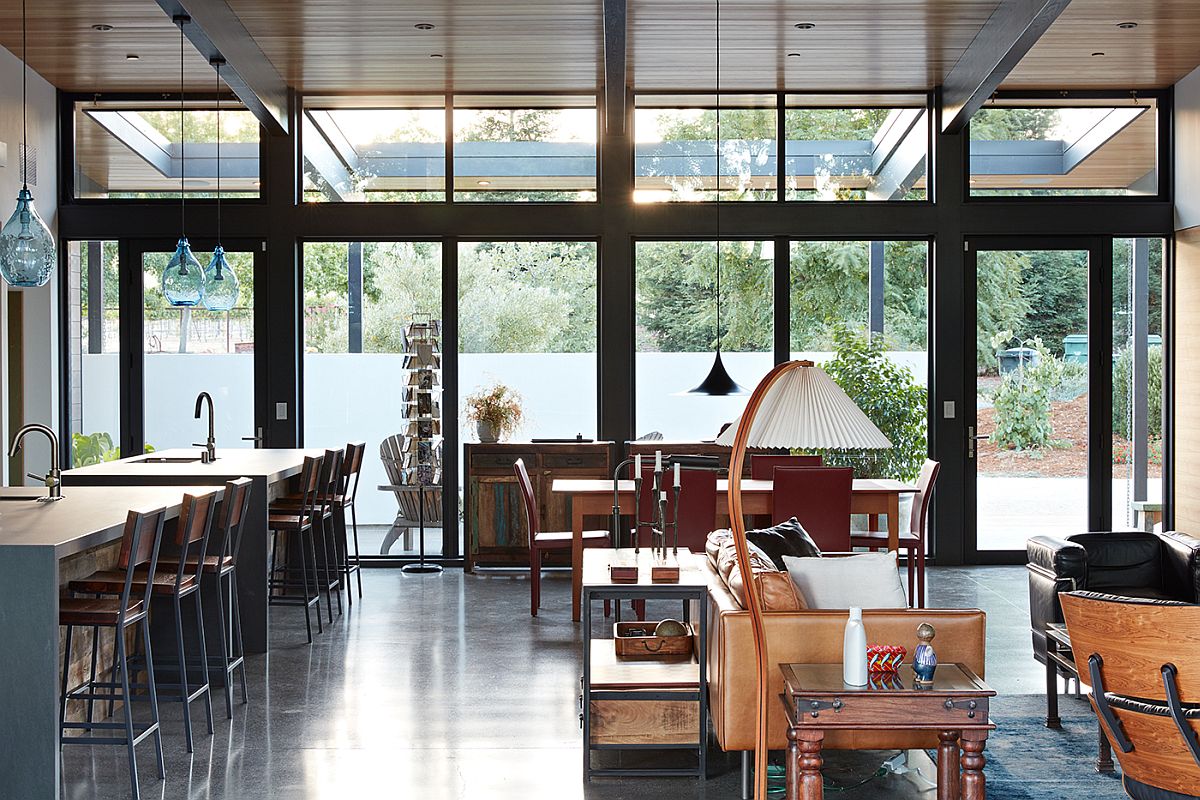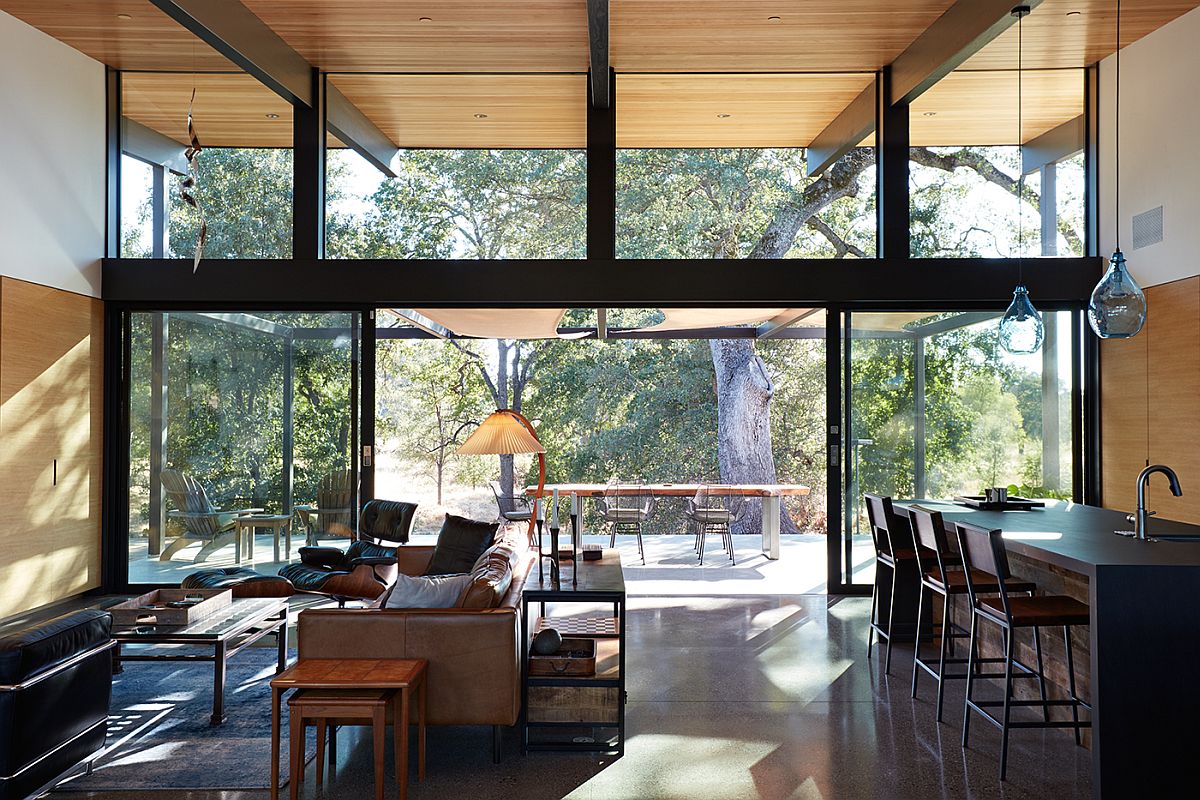 People often ask about challenges during demolition and construction. The house project started as an option between tearing down and replacing the existing home and renovating it. The owners originally decided on a renovation, but during construction Sean van Gelder, the builder, discovered that the slab and foundation were too damaged to keep. At that point everyone shifted gears and turned the project into a new house design.