Finding unique spatial solutions helps in creating a more comfortable living environment for homeowners looking to efficiently combine form and function. FIL House in Czarnów, Poland is one such modern residence where a one and half story structure has been arranged into two units perpendicular to one another in order to delineate public and private spaces. Draped in gray and white, the exterior is refined and large glass walls and windows create a natural connectivity with the outdoors. On the inside a minimal-modern decorating style is combined with rough concrete accent walls and warm wooden surfaces.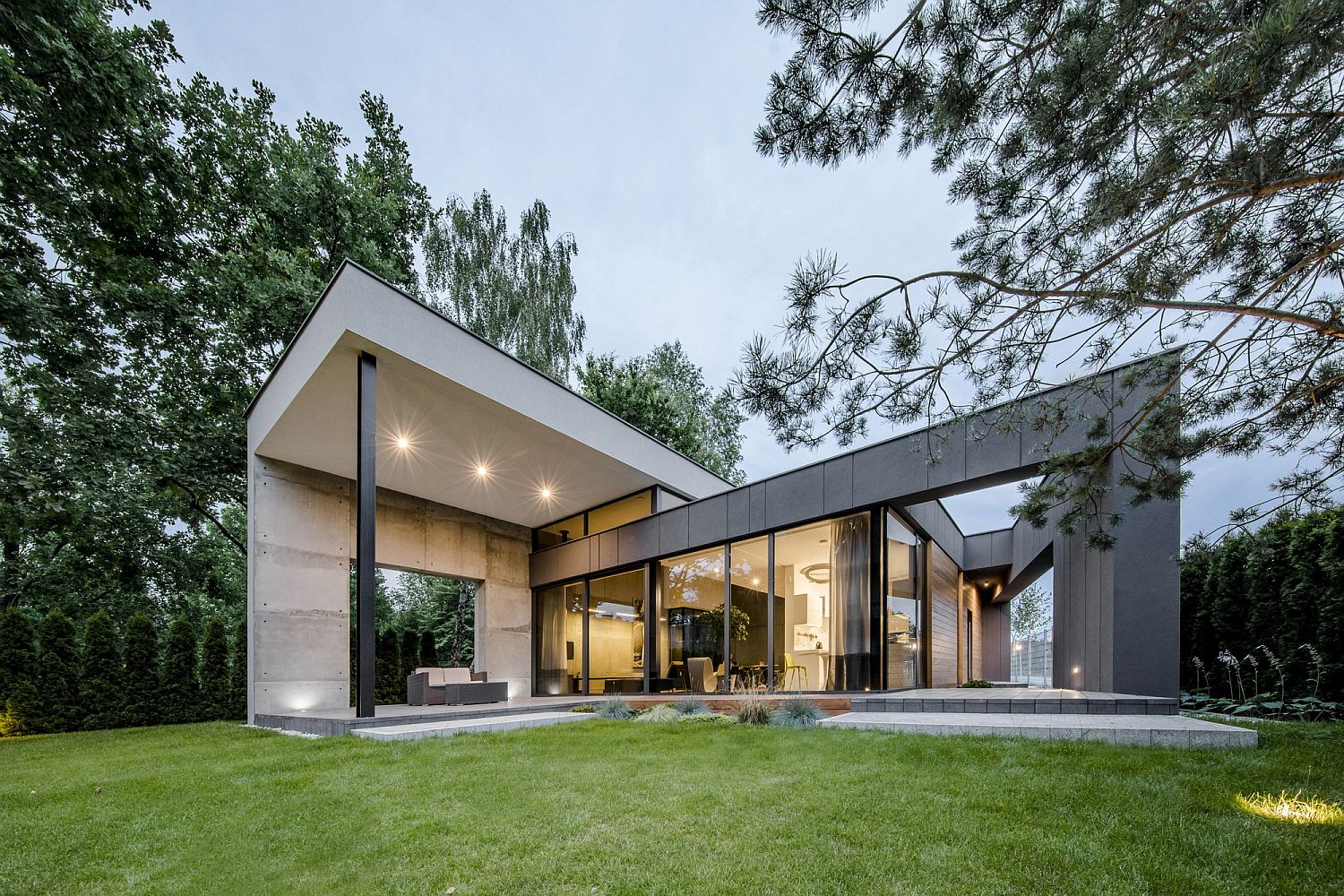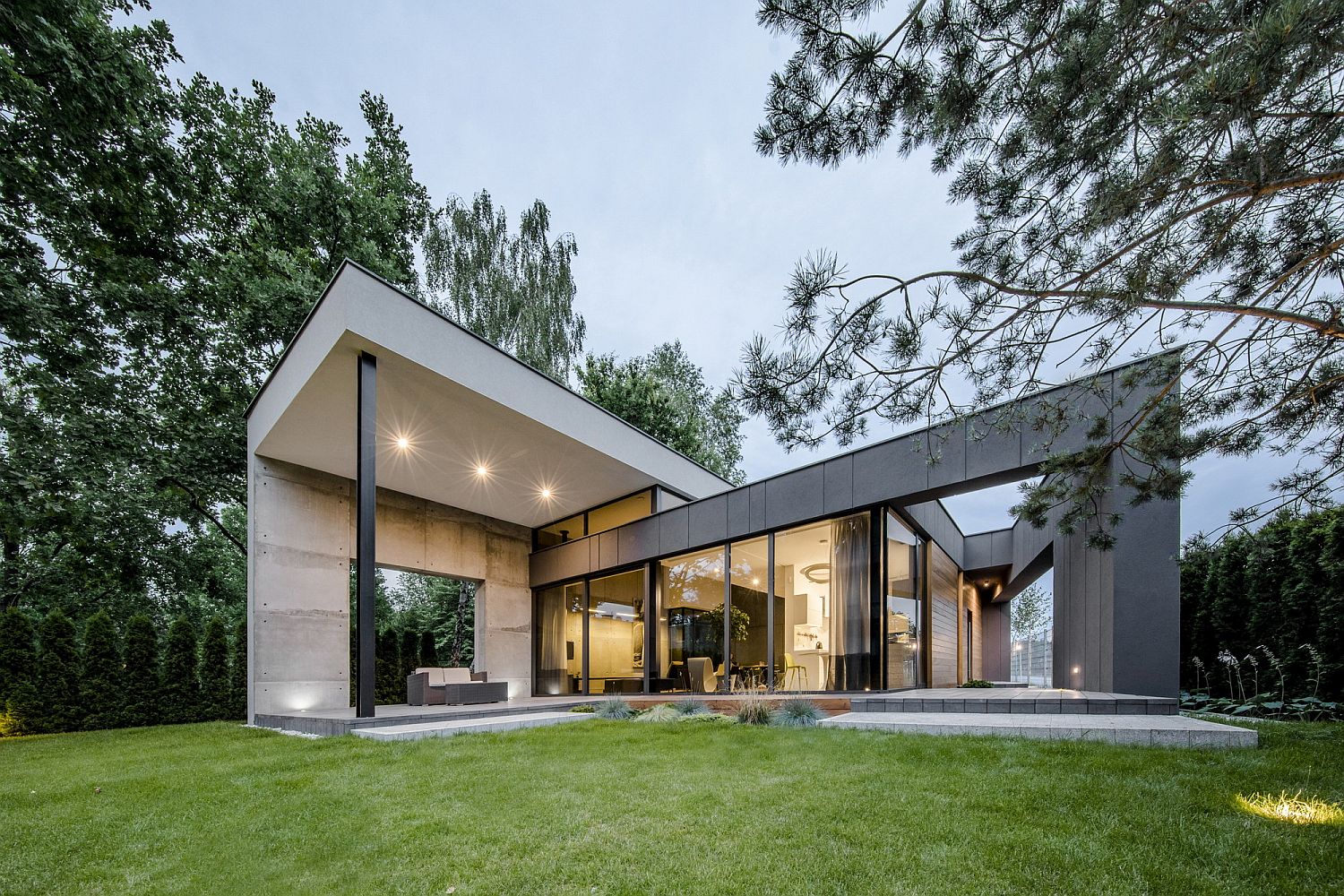 Designed by Beczak & Beczak is the taller, northern section of the house that contains the three bedrooms of the house while the second structure towards the street holds the living area, kitchen, dining room and other public spaces. With a laundry room and guest room, the public wing of the house extends into the concrete and wooden decks outside. Each room here flows into the next effortlessly while the tall presence of the rooms gives the interior a breezy, cheerful and light-filled appeal.
A wall of green around the residence along with a lush green garden put the final touches on this Polish family residence which is both contemporary and cozy. [Photography: jankarol]
RELATED: Vibrant Family Home in Melbourne Brings the Outdoors Inside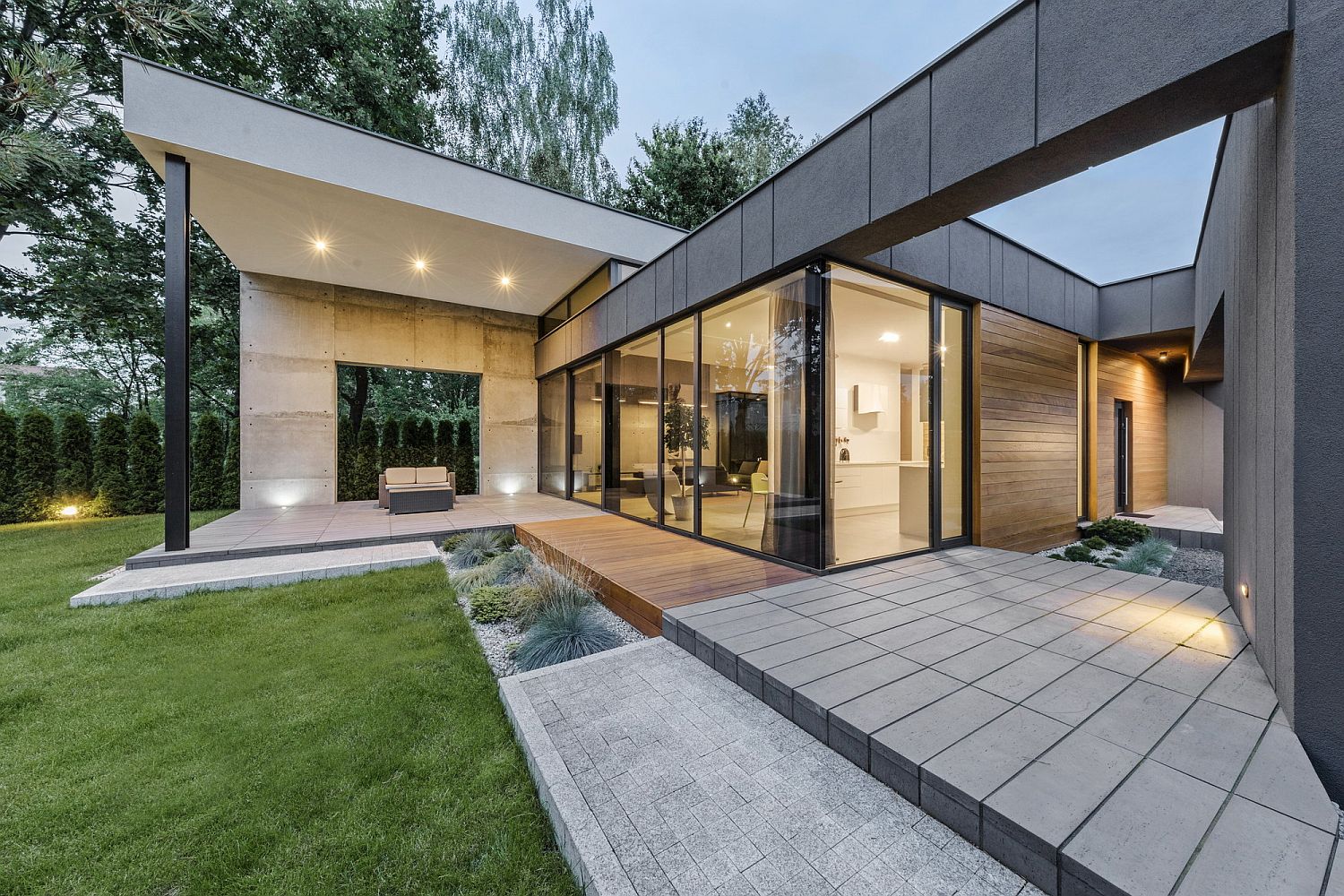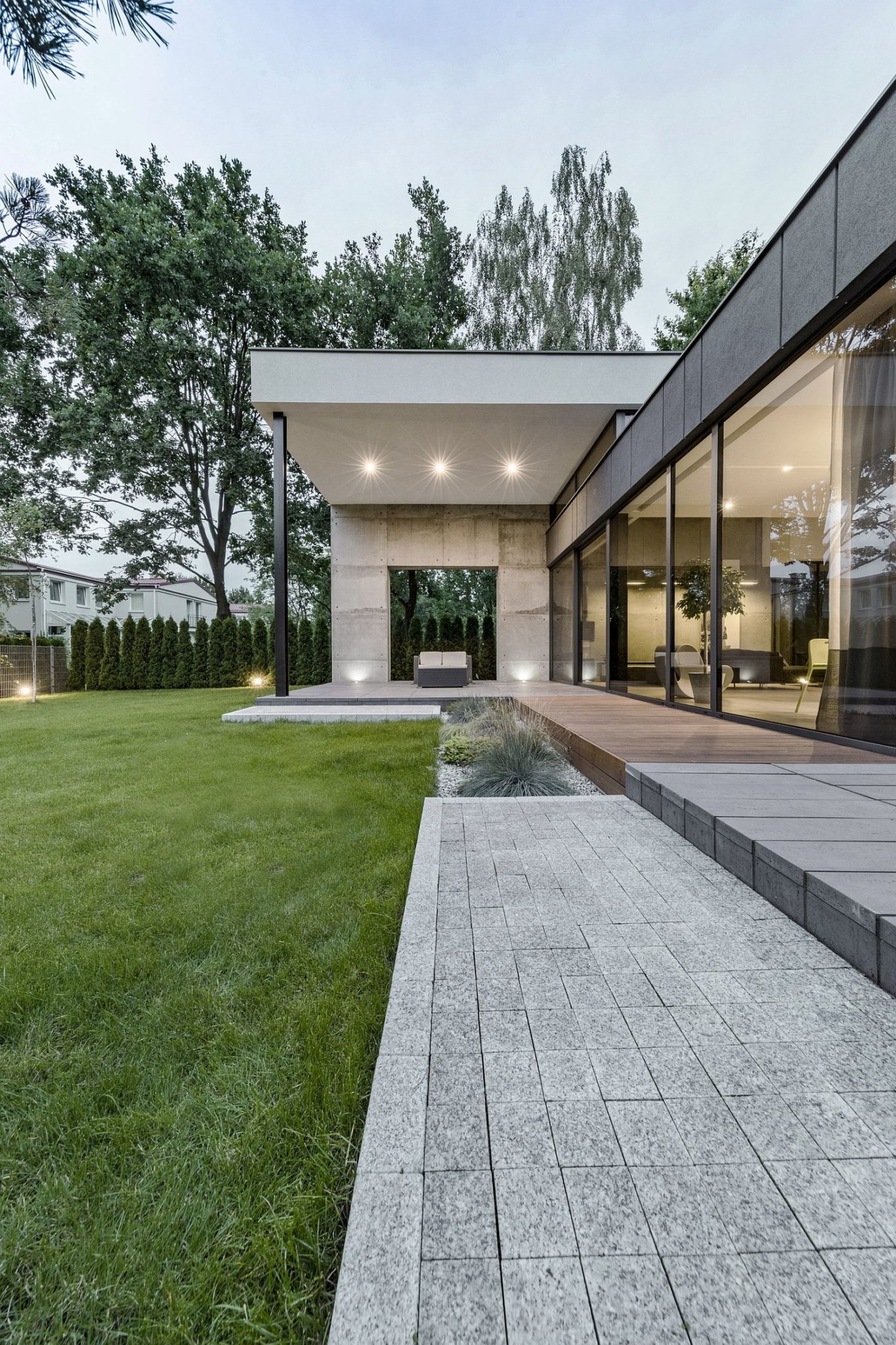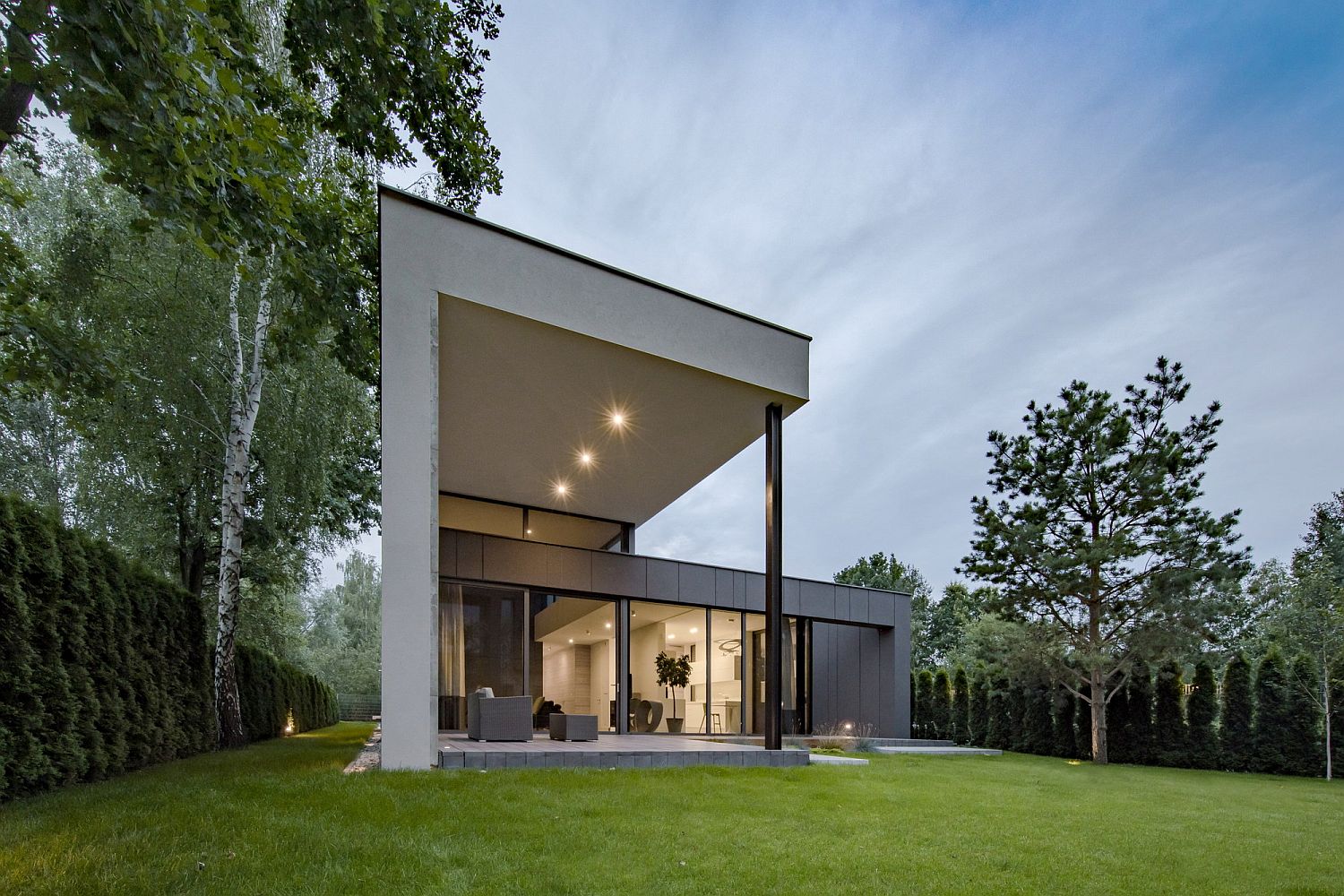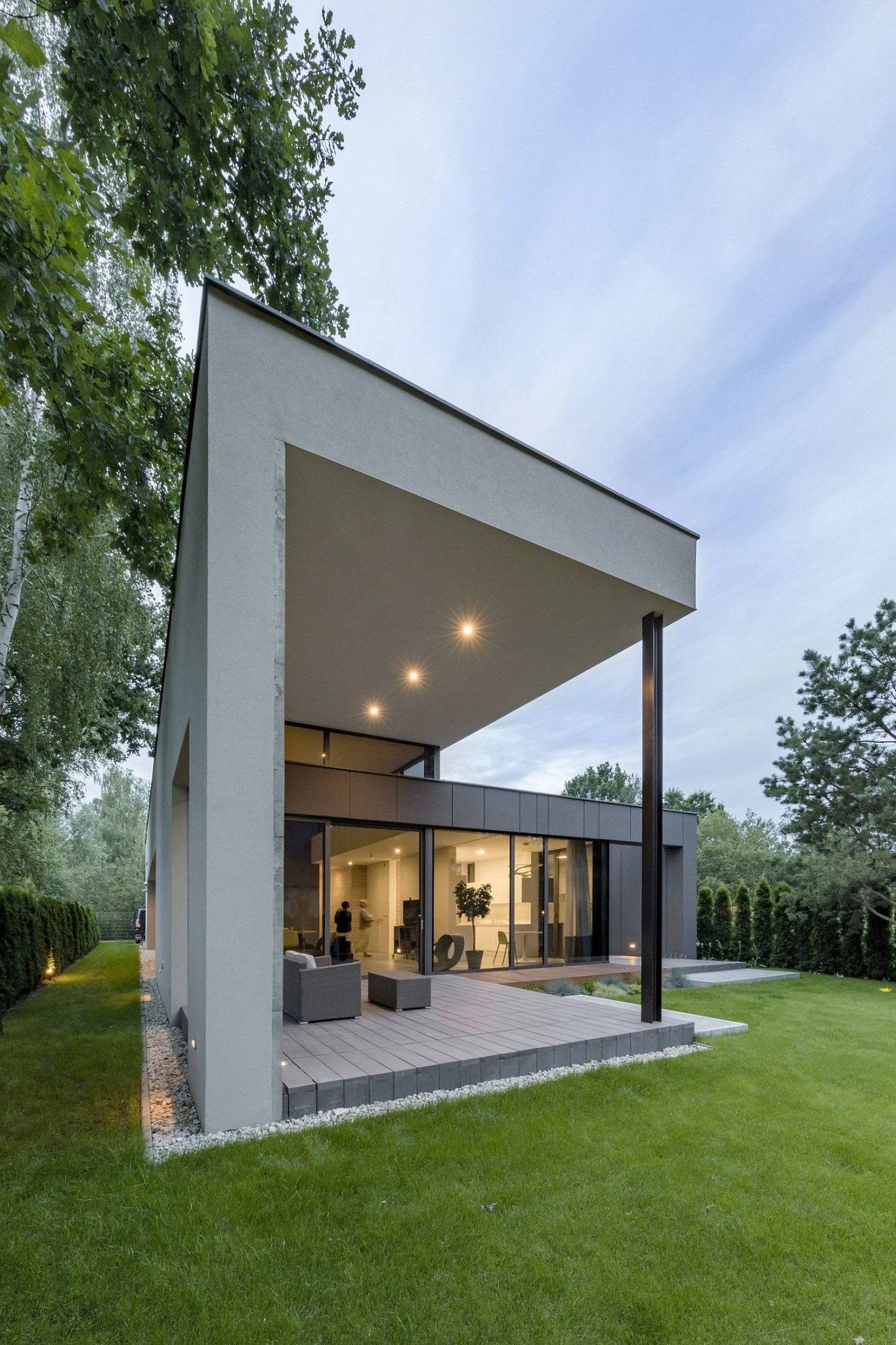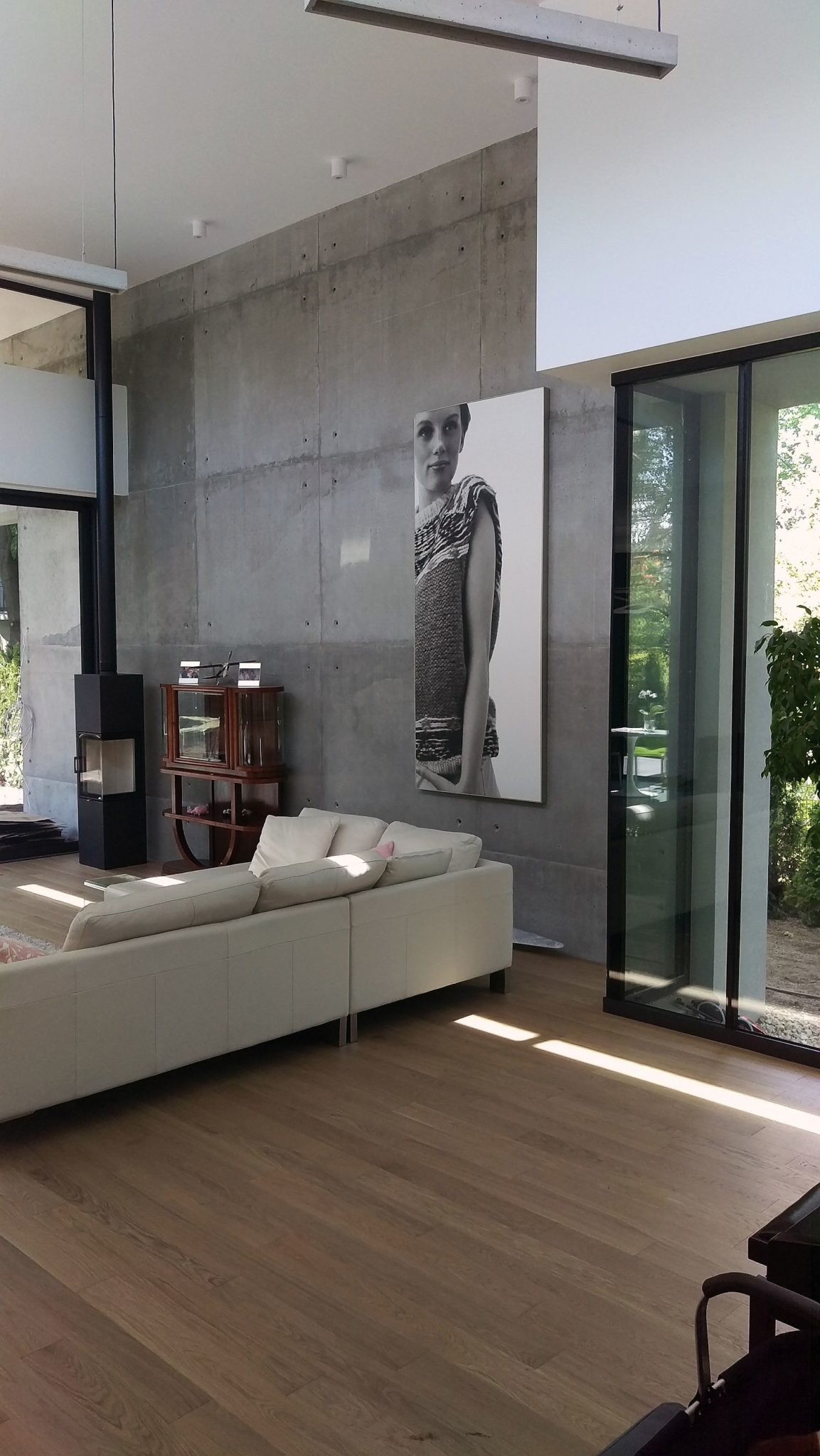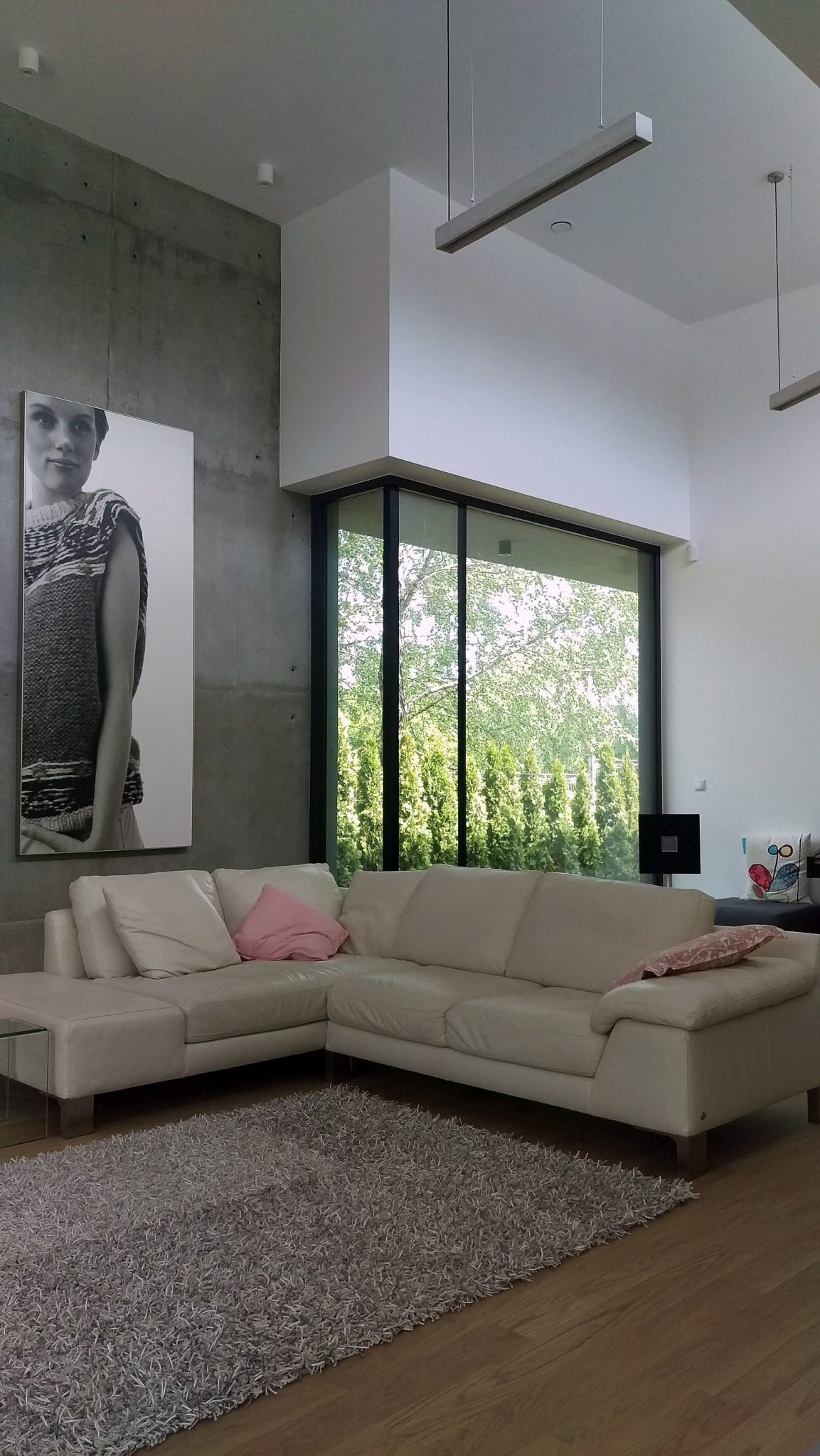 Form of the building is also strongly driven by the shape of the small plot of land it is built upon. The first noticeable aspect of the plot is its ununiformity. Its west end is widest, and so it was left as a garden, complementing the widest part of the house with a living room and a kitchen. The house narrows to the east as does the plot. The east end is filled to possible boundries by a garage.
RELATED: Northwest Family Retreat: Renovating a Large Family House