Large temperature difference between day and night, a region that is vulnerable to frequent earthquakes and its isolated presence on a large piece of rural agricultural land were the factors that defined the style and finish of Passalacqua Lahsen House in Colina, Santiago, Chile. Designed by GITC Arquitectura to overcome these initial hurdles, the contemporary family house sits on a specially designed base as the nature of soil on the agricultural lot was simply not conducive for construction. Clad in white and punctured by the beautiful placed windows throughout the structure, the façade is a blend of traditional rural design and modern aesthetics with insulation and privacy being top priorities.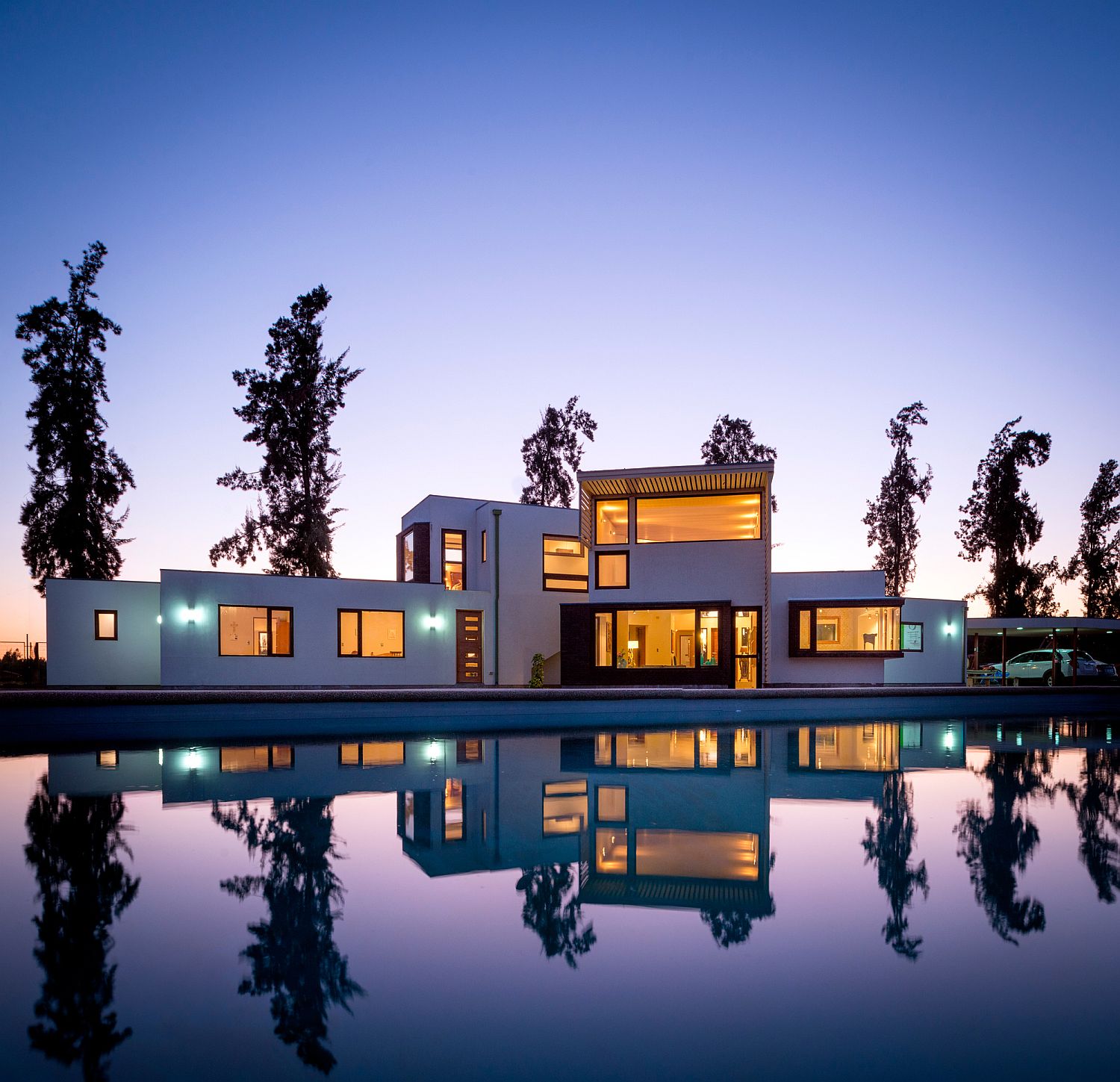 At the heart of this Chilean home designed for a family of five is a large, double-height living area with small loft space above. Essentially a single level structure, the height of the home allows for the addition of a smaller loft level without having to commit to building an entire second level. Reinforced concrete, structural steel and a prefabricated system of insulated panels ensure that the temperature inside is carefully controlled even as the clerestory windows usher in a flood of natural light.
Color palette inside the residence is kept largely neutral with white, wood and pops of light blue taking over in each room. A carefully crafted, space-savvy kitchen and relaxing bedrooms complete this comfortable modern home set amidst a rustic backdrop. [Photography: Felipe Díaz Contardo]
RELATED: Built to Withstand Heavy Snowfall: Dashing Cabin in Sugar Bowl Ski Resort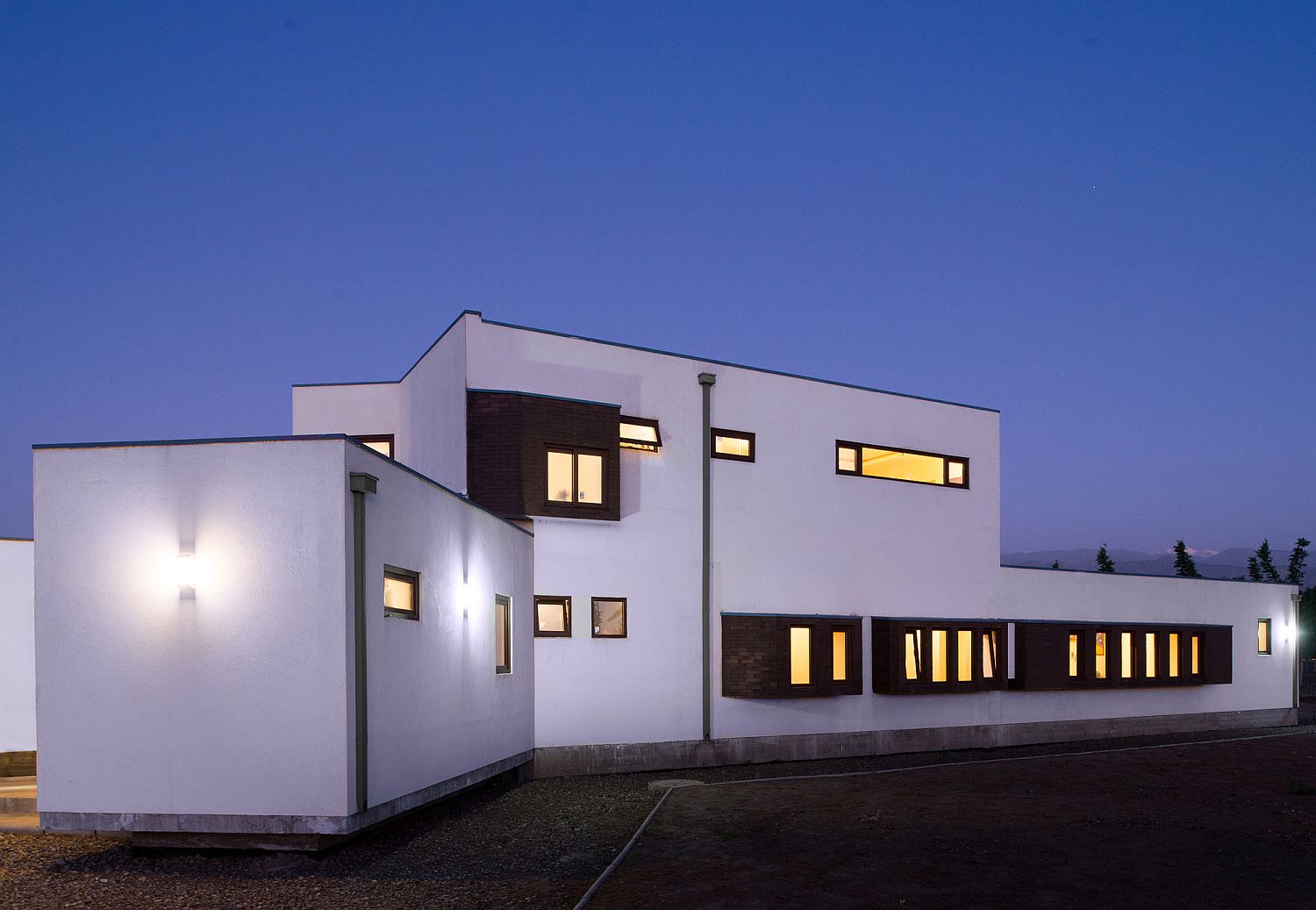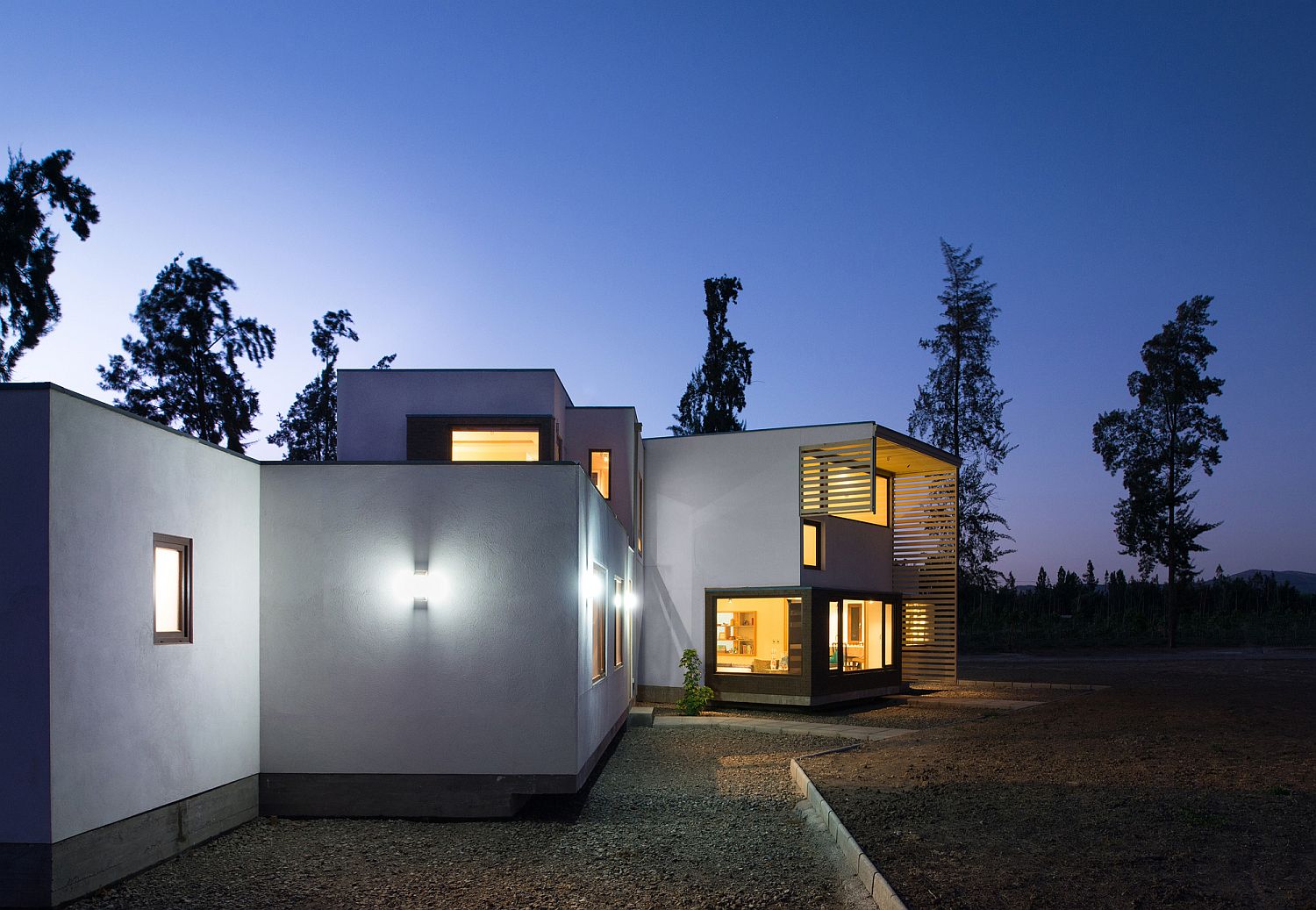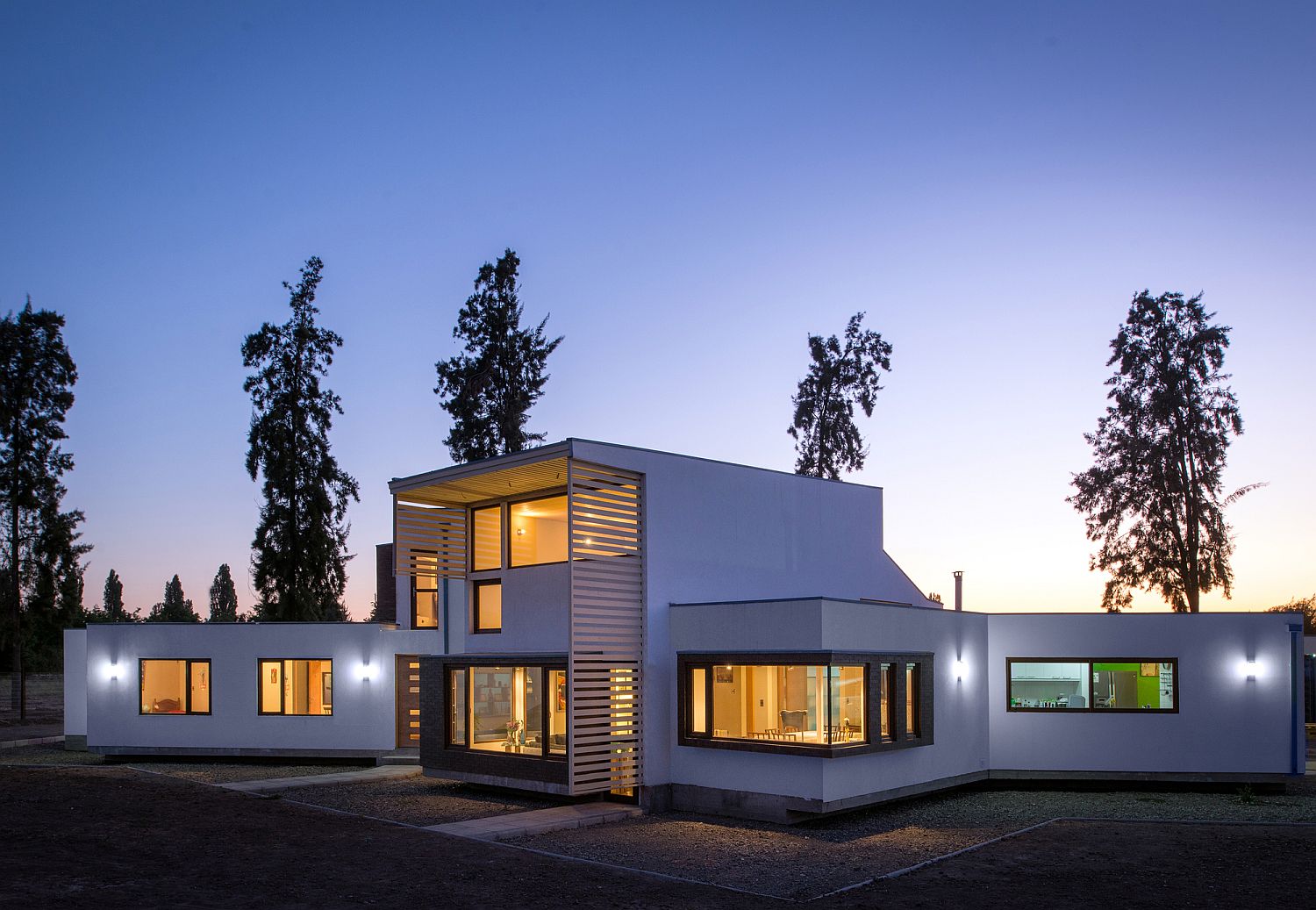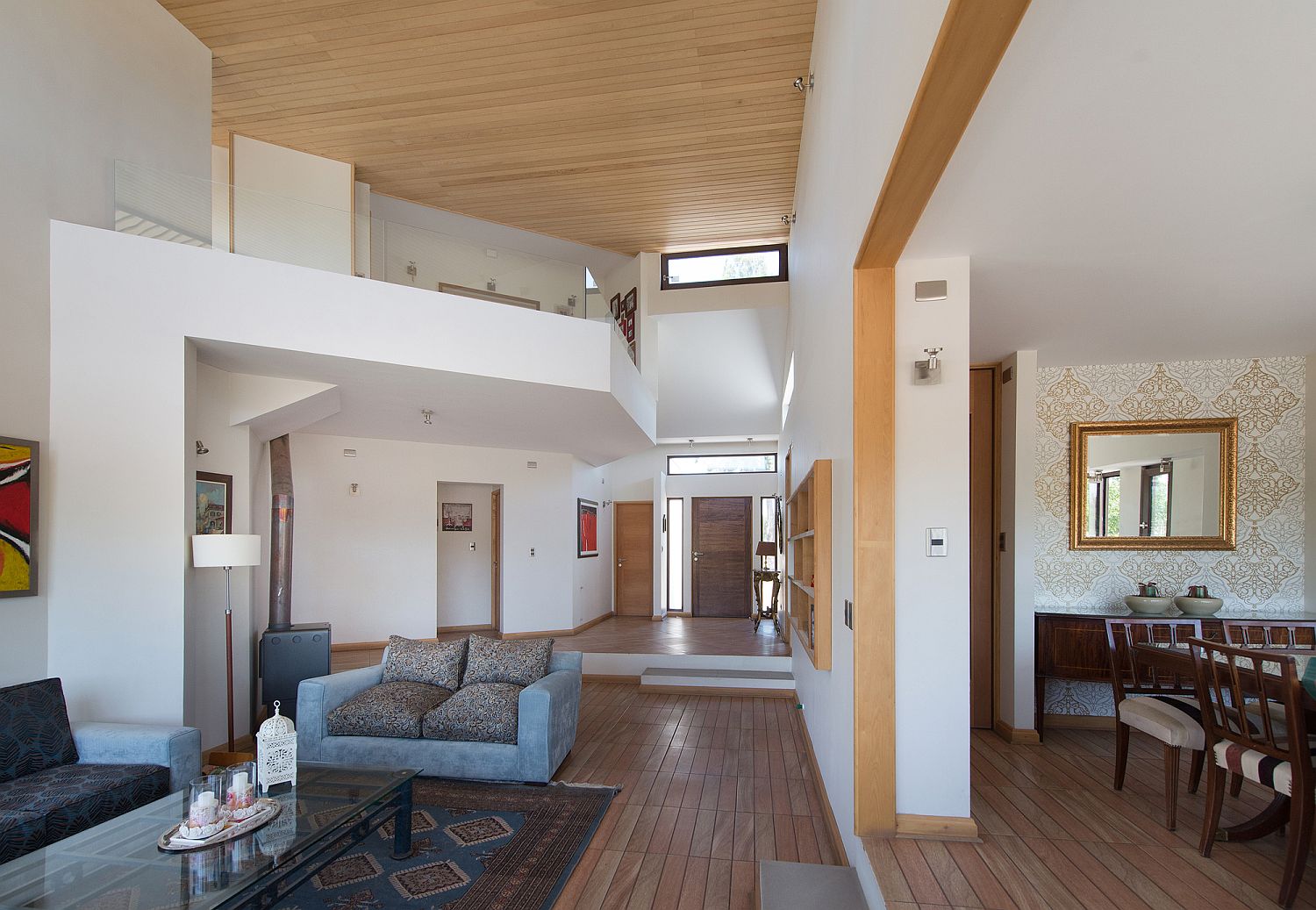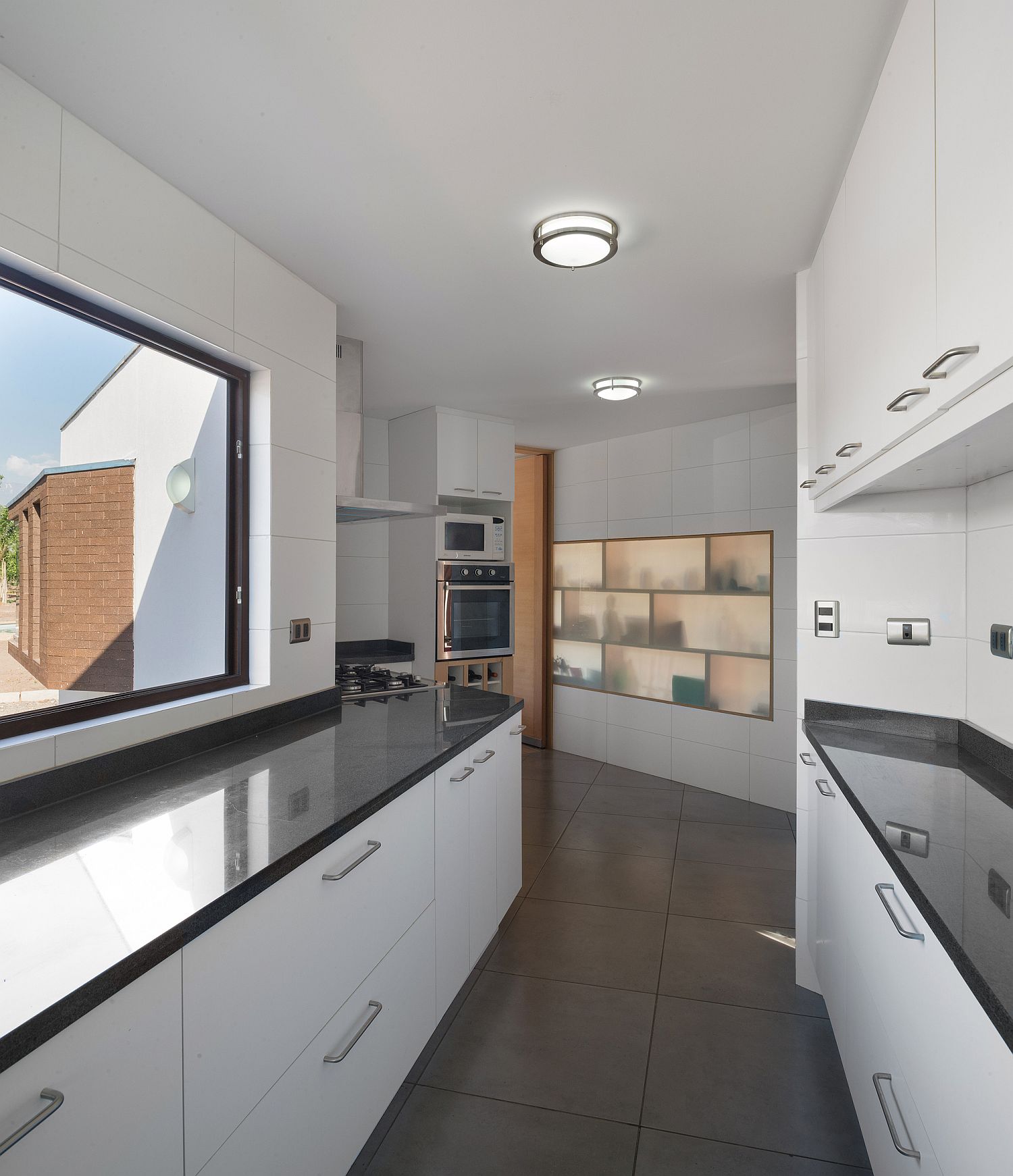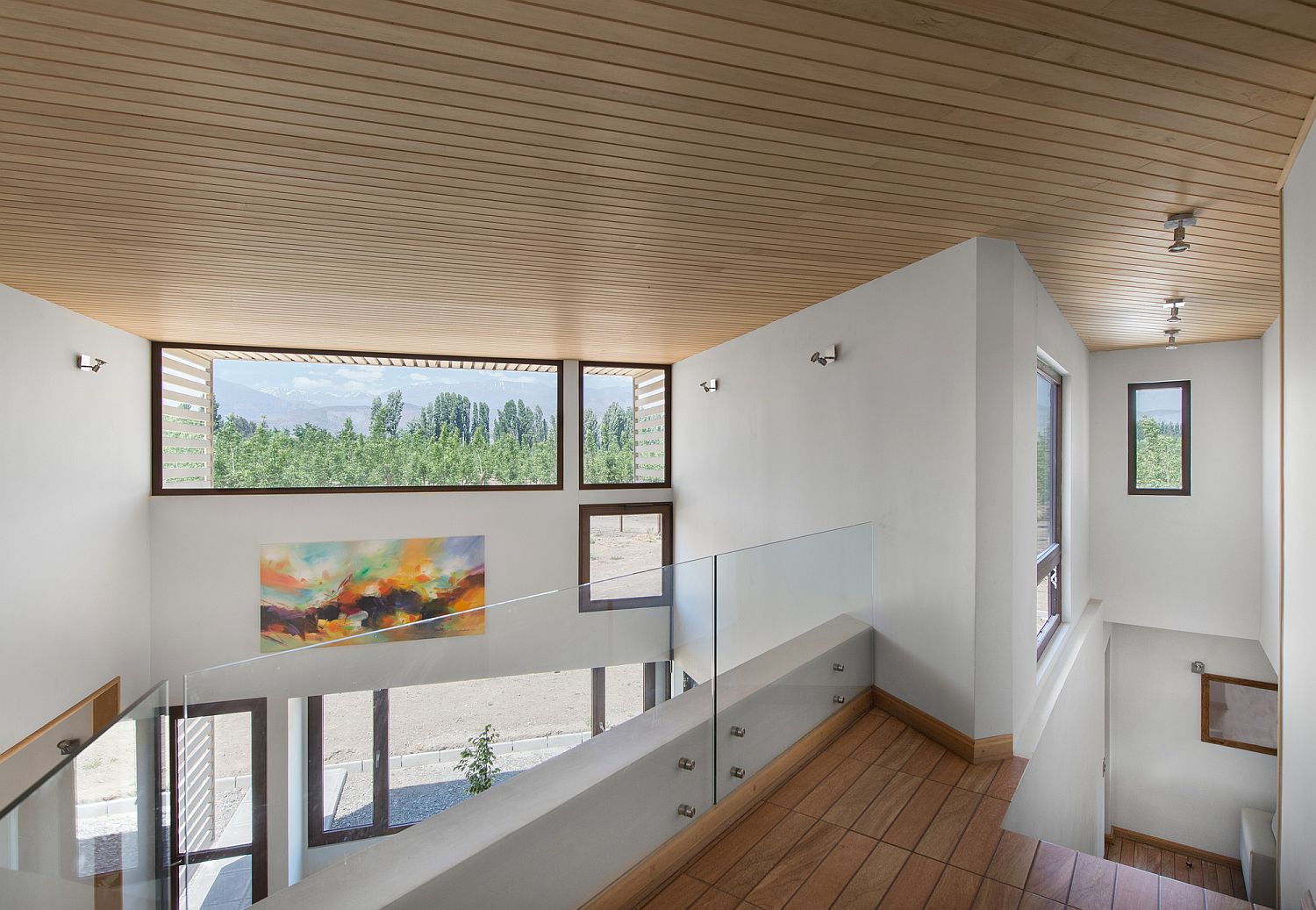 A house without close neighbors, solitary, at least for a time, relatively far from urban services and facilities. An exposed and discreet building, far from its own predial edges and firmly anchored to the ground, in a close, clear, clean and visible environment. A hyper insulated body thermally…
RELATED: This Novel Prefab Austin Home was Built in Just 12 Months!