A single-level Californian Bungalow in Melbourne, the SSK Residence was given a modern and breezy makeover by Davidov Partners Architects even while ensuring that the existing structure was altered in the most minimal way possible. The non-intrusive renovation and extension project relied on a new rear addition with twin roofs to give the backyard a distinct identity even while delineating the living area from kitchen and dining. Instead of opting for the more common 'box-like design' for the extension, the dashing roof design combines traditional gable roof form with contemporary aesthetics to offer the best of both worlds.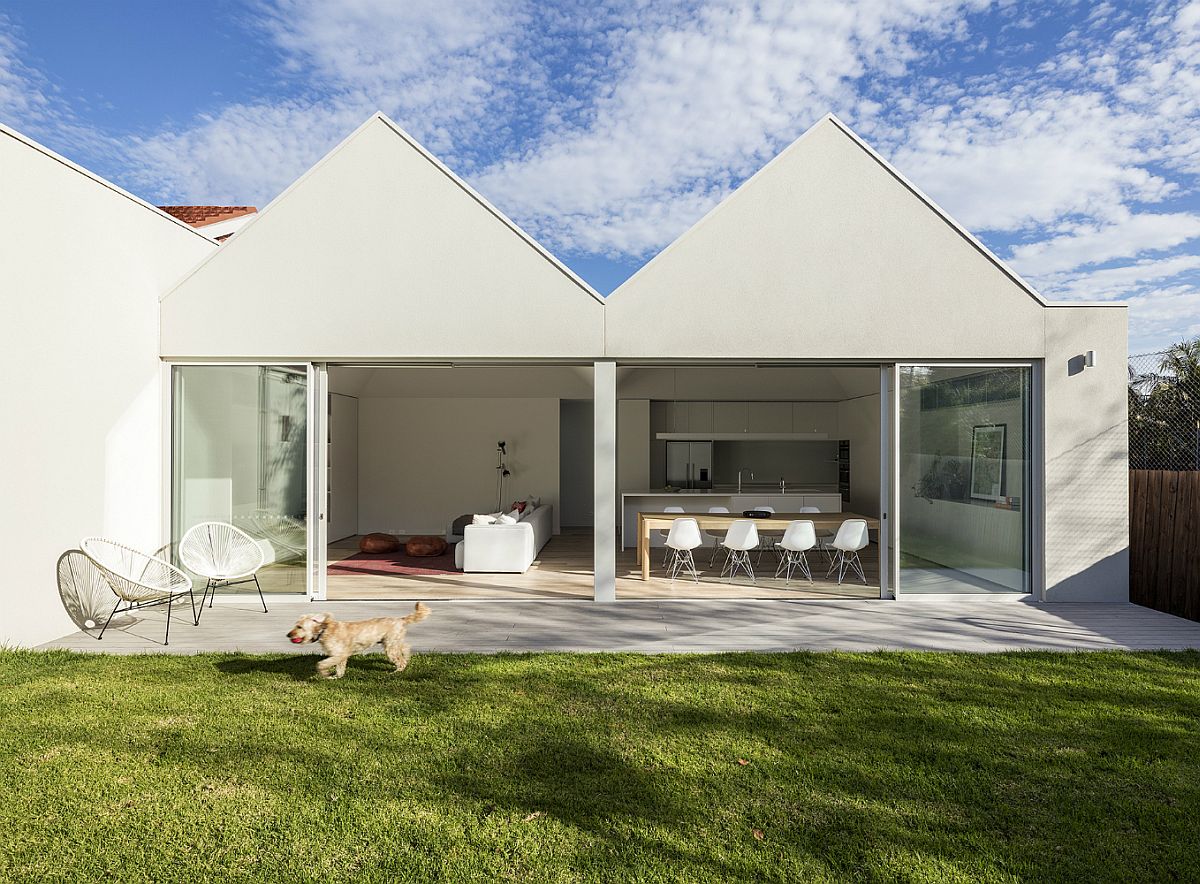 On the inside, it is a combination of wood and white that holds sway even as bright pops of fuchsia and purple energize the living space. A lovely rug and accent pillows are used to usher in color even as the kitchen and dining area remain distinctly neutral and minimal. Large glass doors completely open up the new addition towards the rear yard with the already standing home altered ever so slightly to suit the revised floor plan. Bright, contemporary and inviting, this revamped family home offers ample flexibility when it comes to future changes and renovations. [Photography: Jack Lovel]
RELATED: Amazing Solarium Steals the Show at this Renovated Mid-Century Bungalow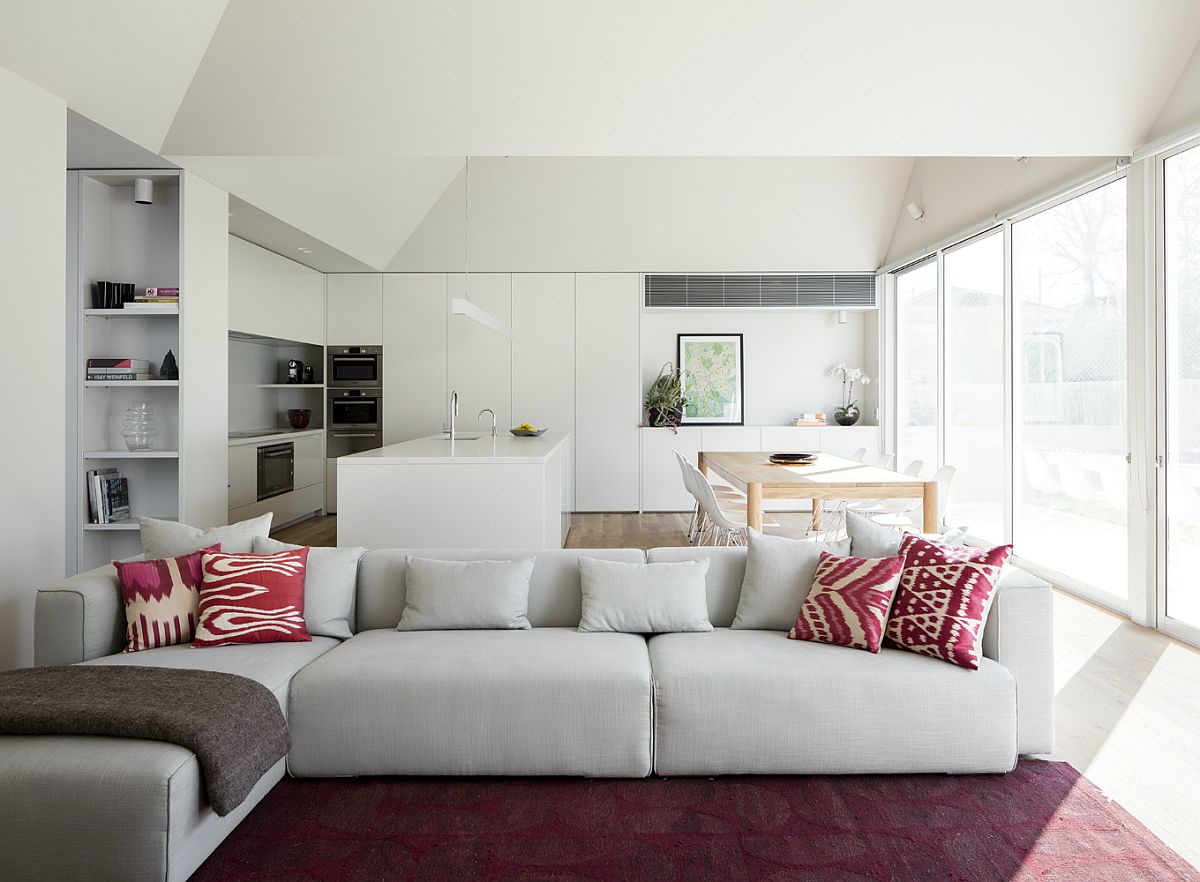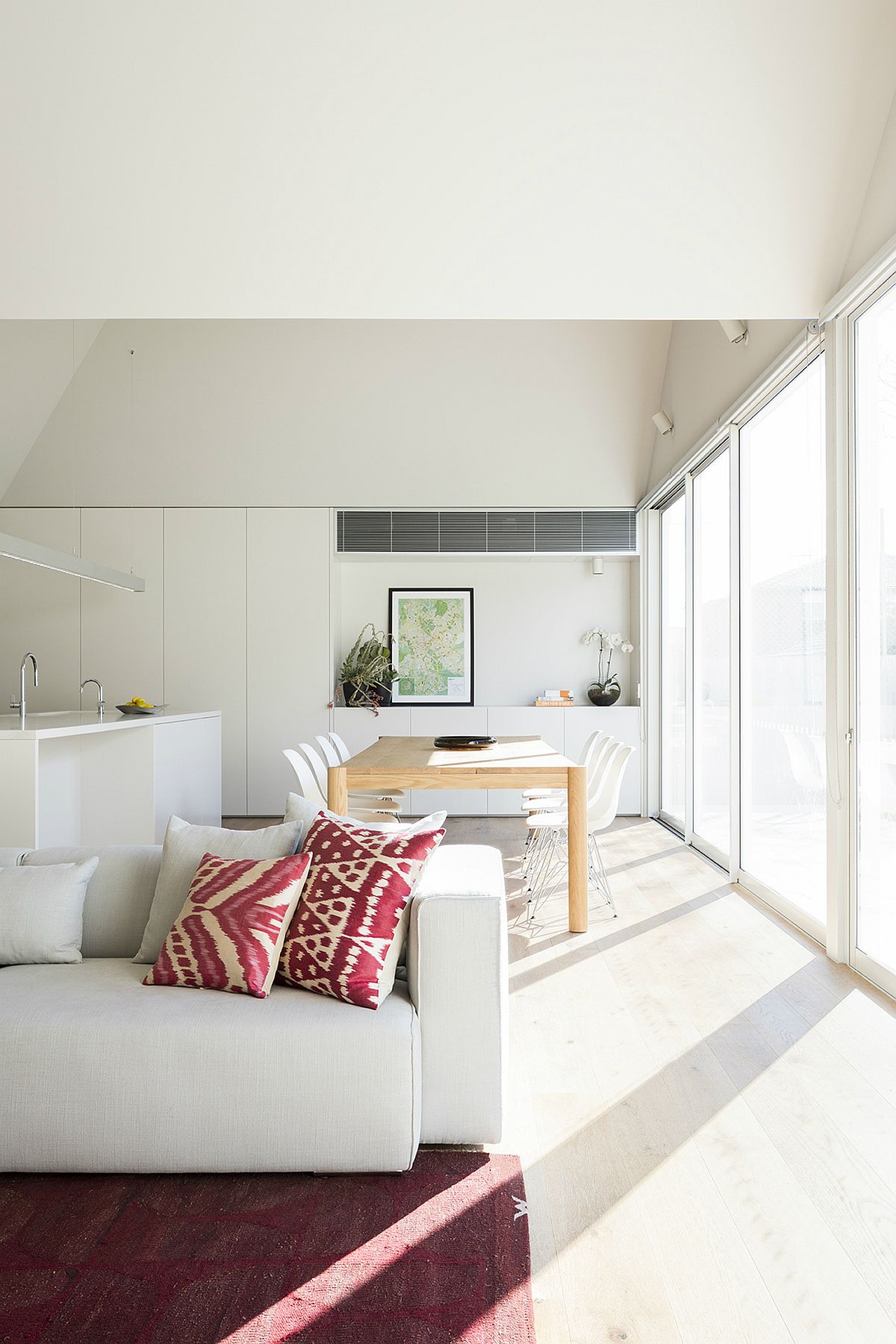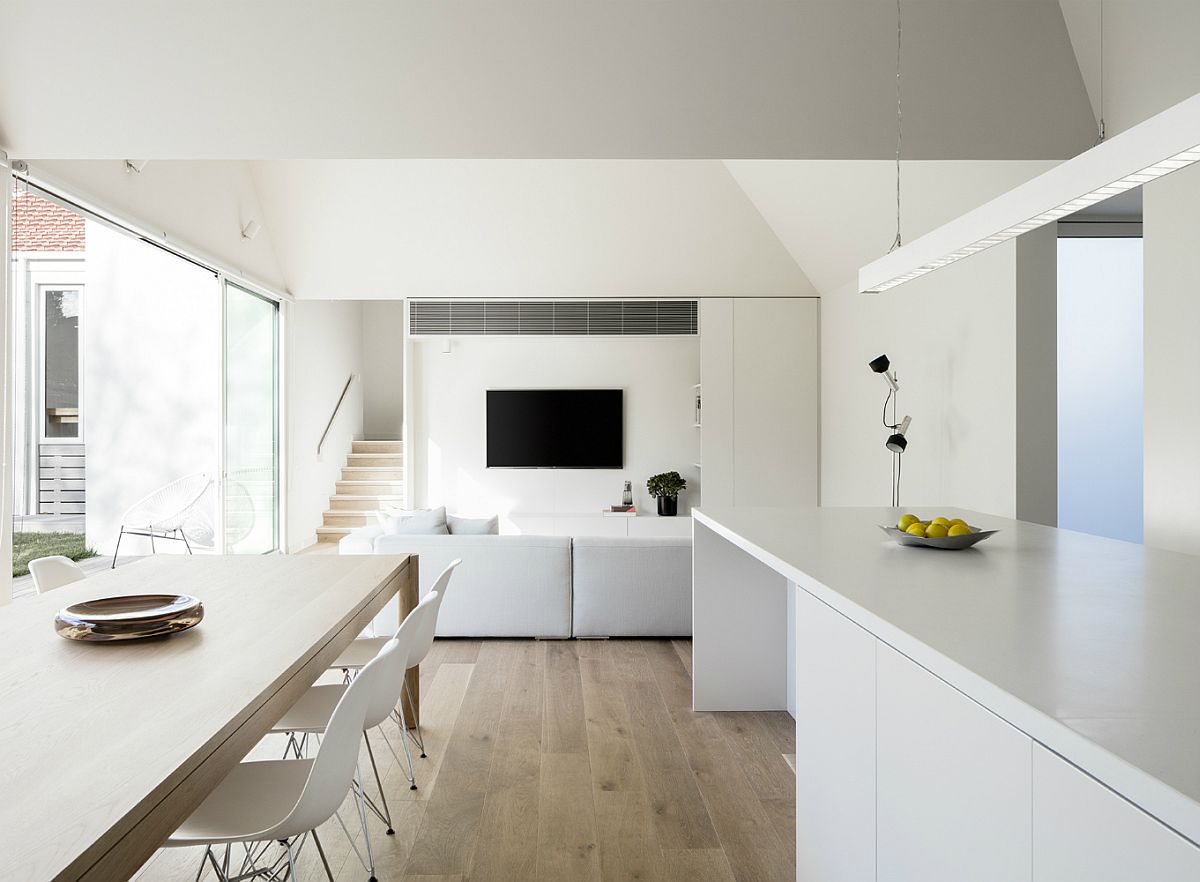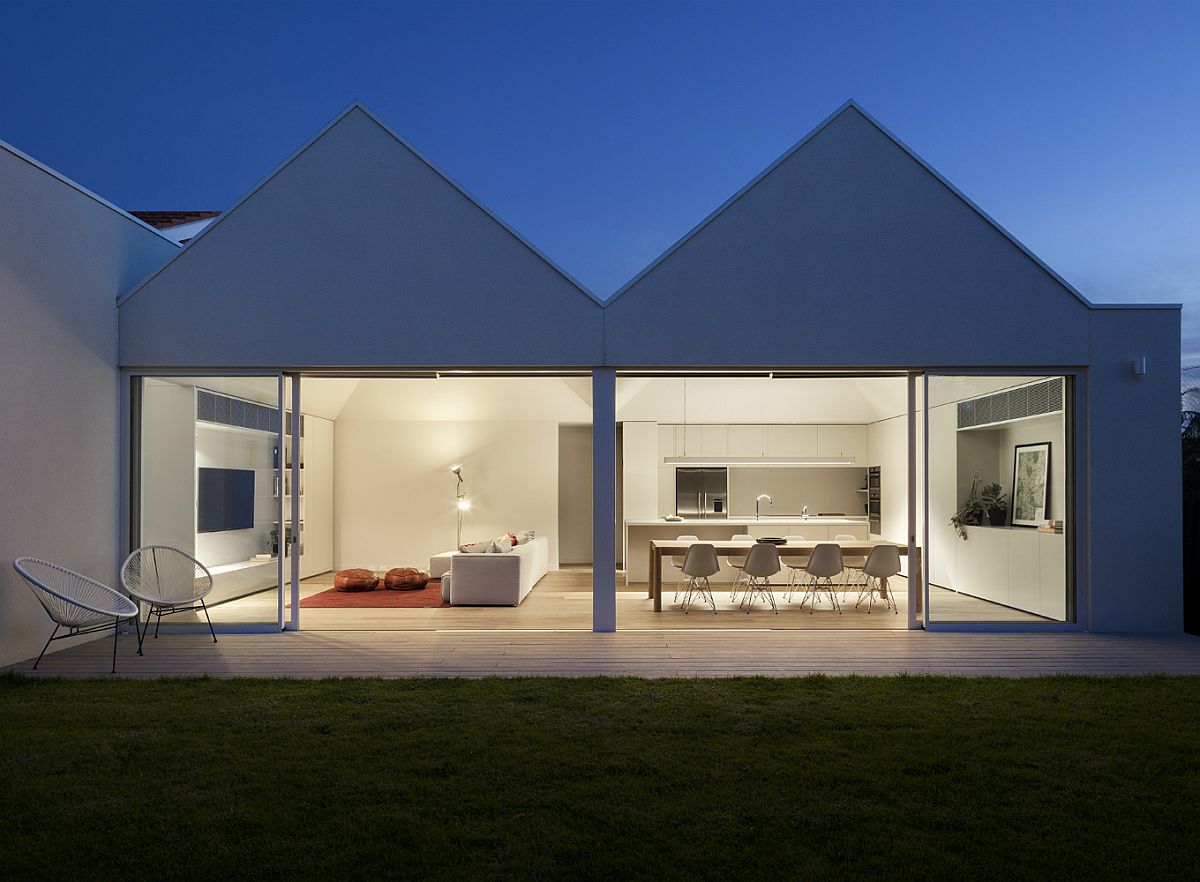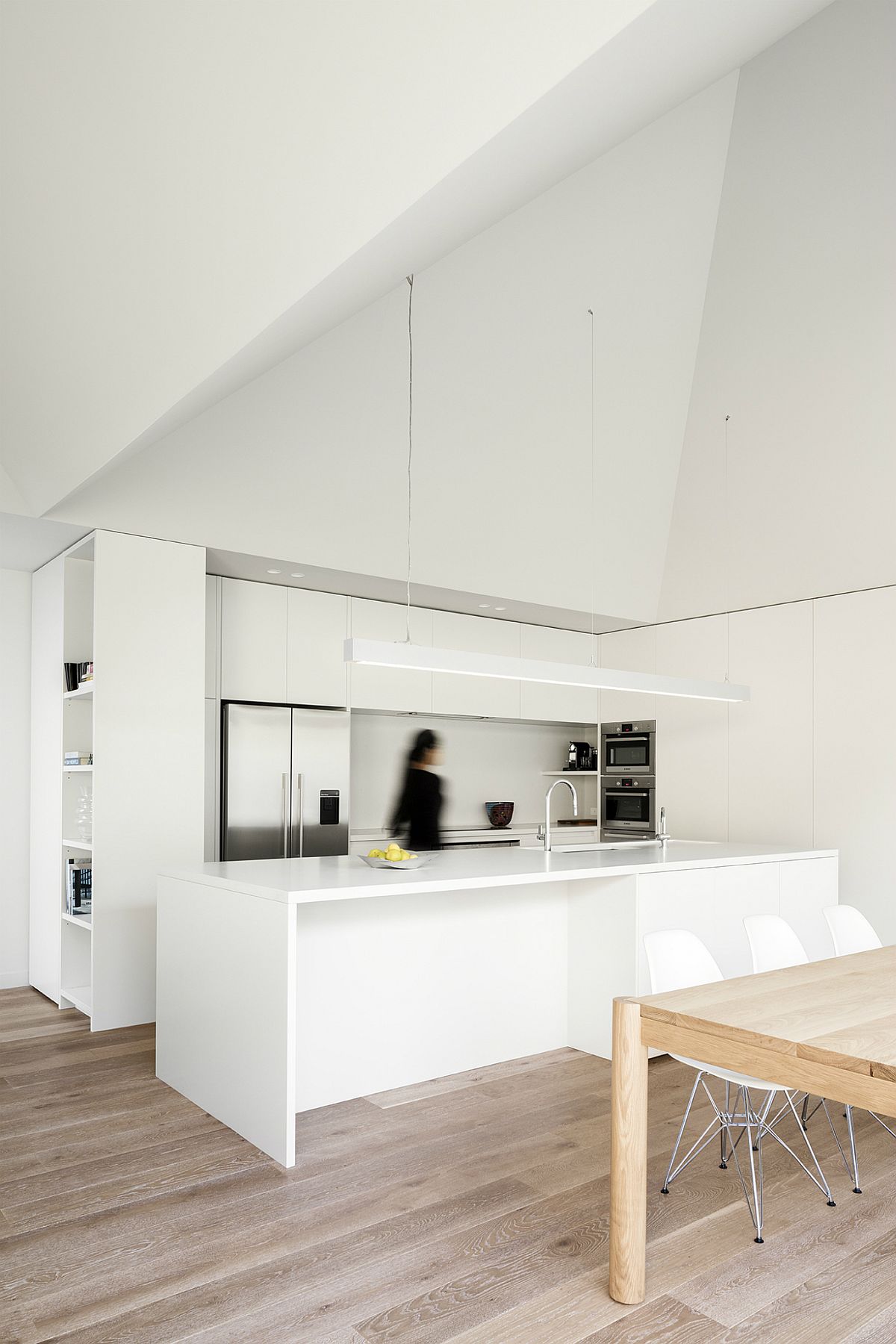 The major modification to the existing spaces with the 'installation' of a walk in robe and master ensuite into the previous dining room. This was executed with 2100mm high walls and cabinetry which allowed the original ceiling roses and cornices to remain and the process to be reversed if desired.
RELATED: Water Factory: Extended Family House Takes Shape Inside Industrial Warehouse