Love homes that seem like a natural extension of the scenic landscape despite the contemporary architectural features and modern comfort they offer? If you do, then the dashing MP Baronesa designed by Studio Arthur Casas will surely enthrall and inspire you with its unique design that completely hides the large house from those on the street, even while offering unabated views of its scenic surroundings. This was achieved by combining architectural ingenuity with the natural slope of the terrain that lets the rear of this 1000-square-foot residence flow into the lush green golf course that engulfs it.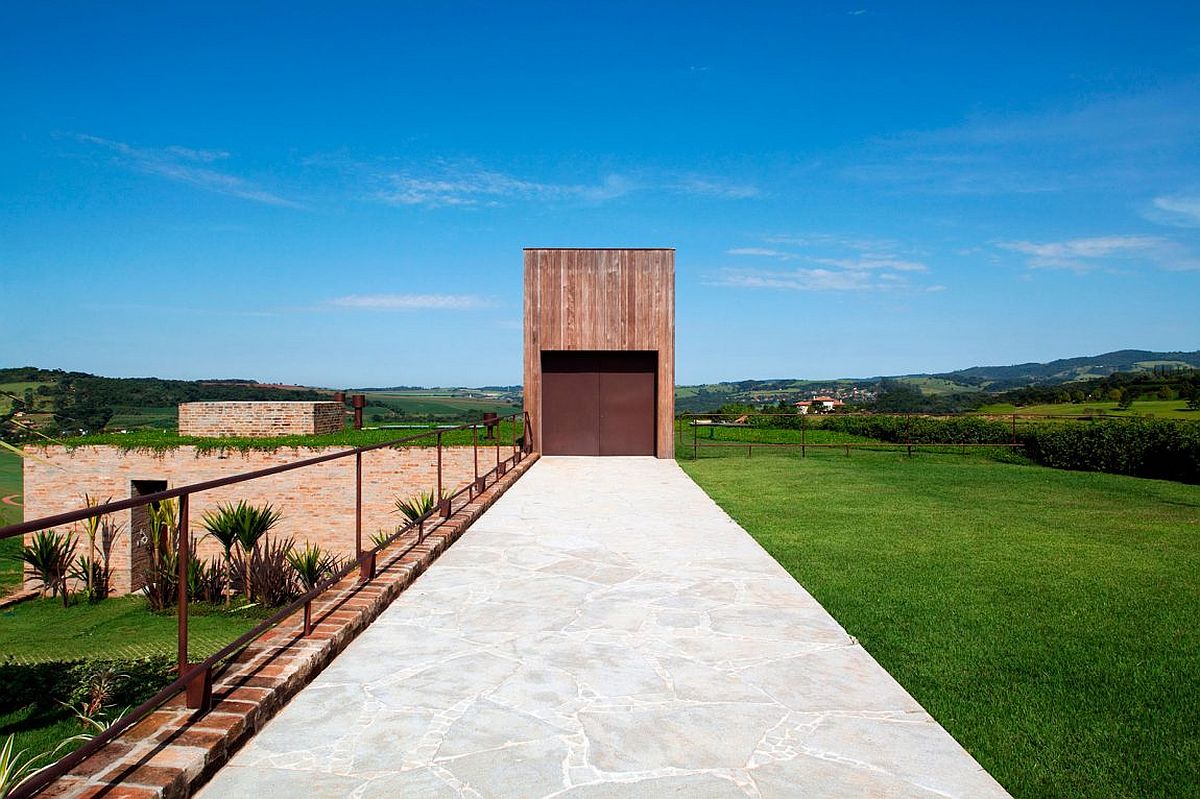 It is the second floor that houses the entrance of this fabulous home, with a smart walkway leading to a cubic volume that is draped entirely in Brazilian teak. A large Cor-ten steel door provides visual and textural contrast to the curious entrance and leads into the foyer. Large corridors and a wonderful, sculptural staircase greet you in here, with paths leading to the private section of the house on the first floor that contains the adult bedrooms, kids' rooms and lovely guest bedrooms. Each of the five bedrooms here opens up into an individual balcony and pergola, which offer connectivity with the panoramic backdrop.
RELATED: Unique Landscape And Gorgeous Framed Views Shape The Chameleon House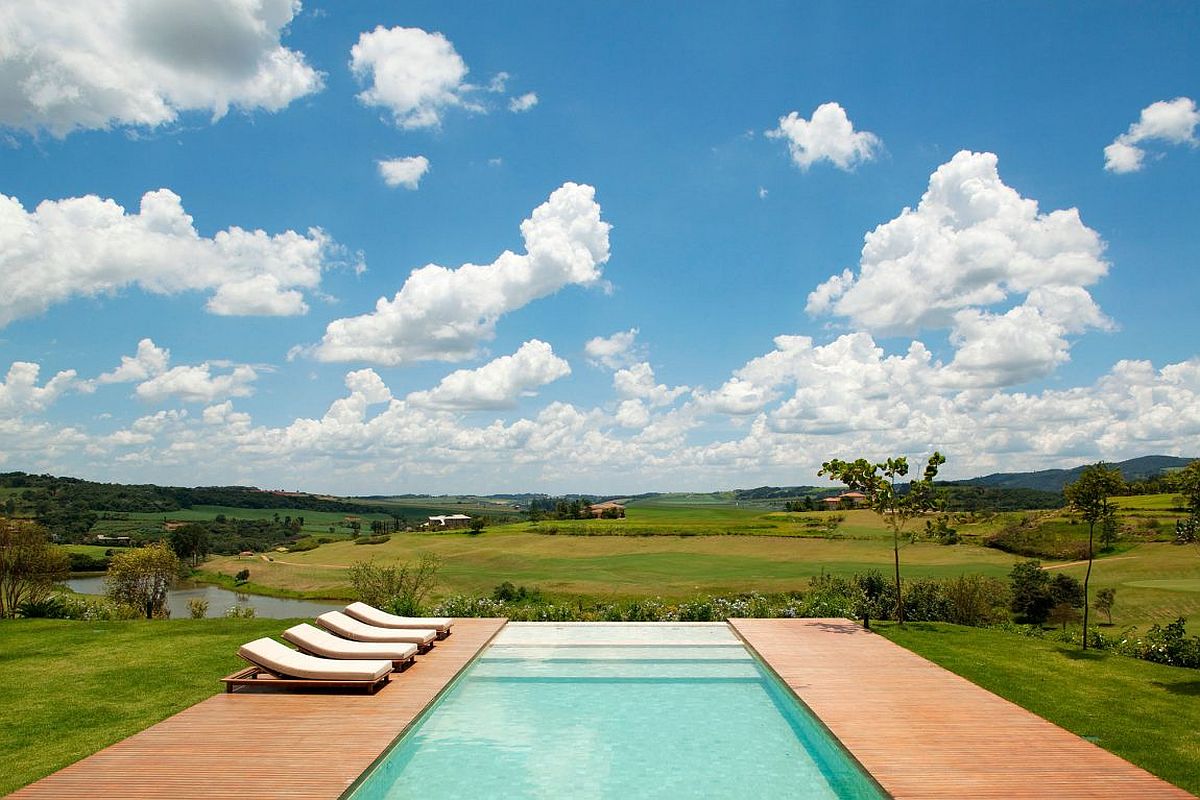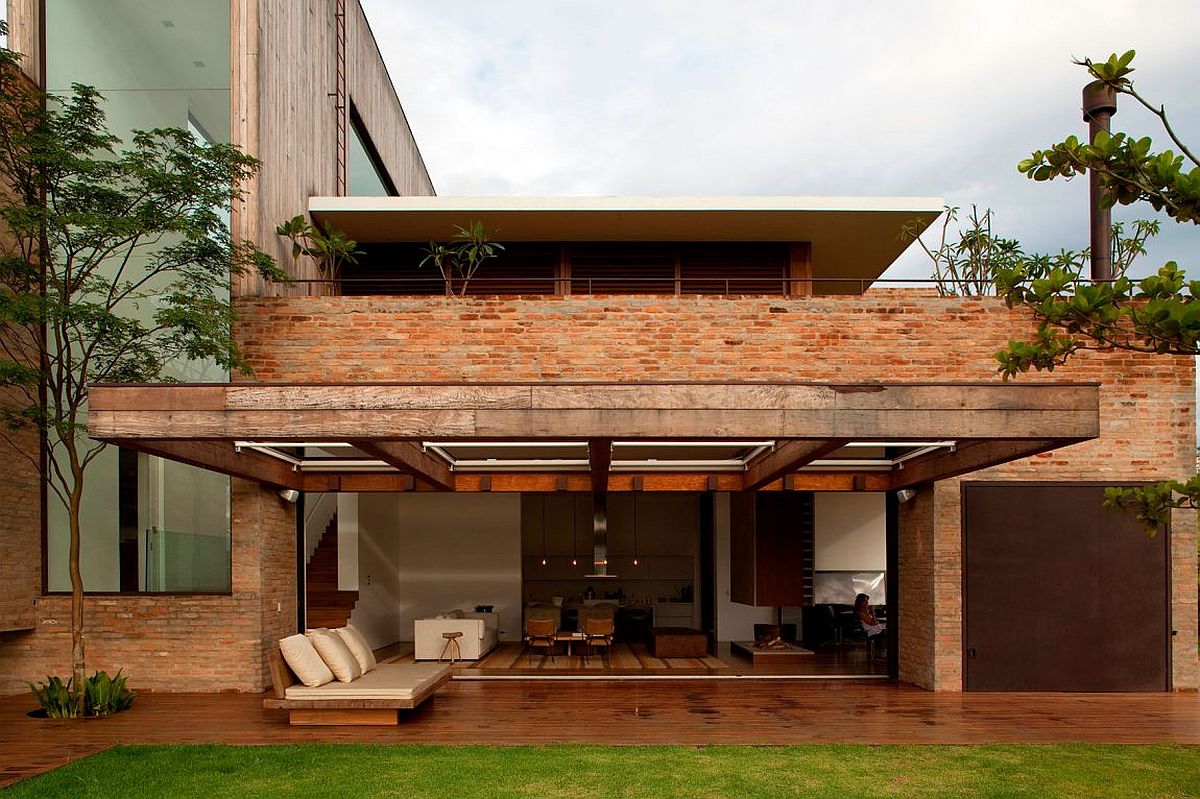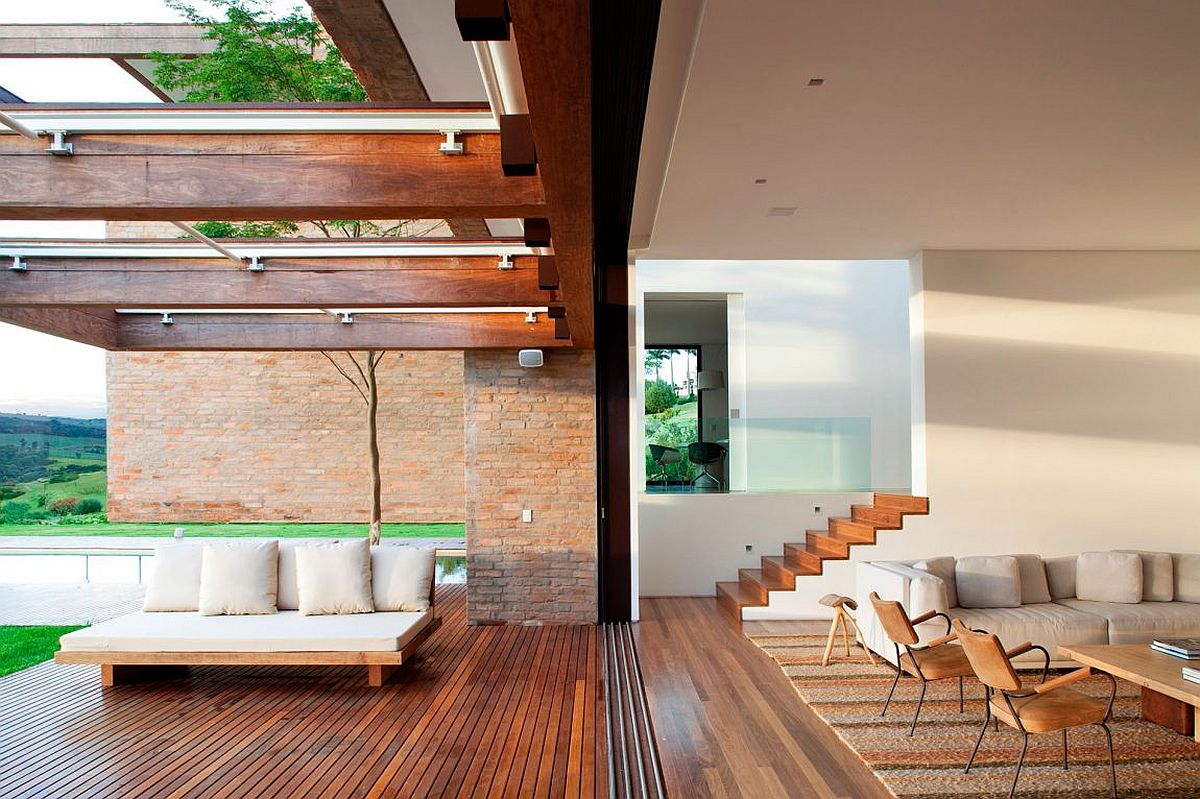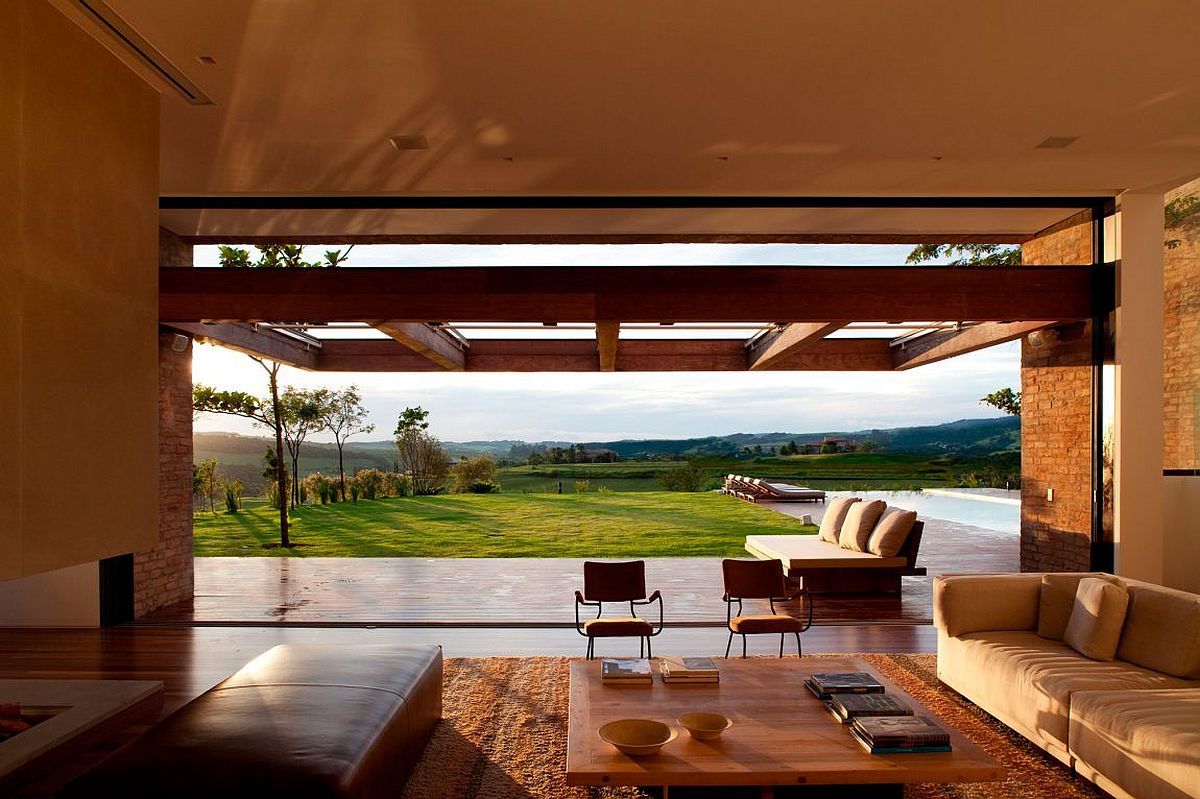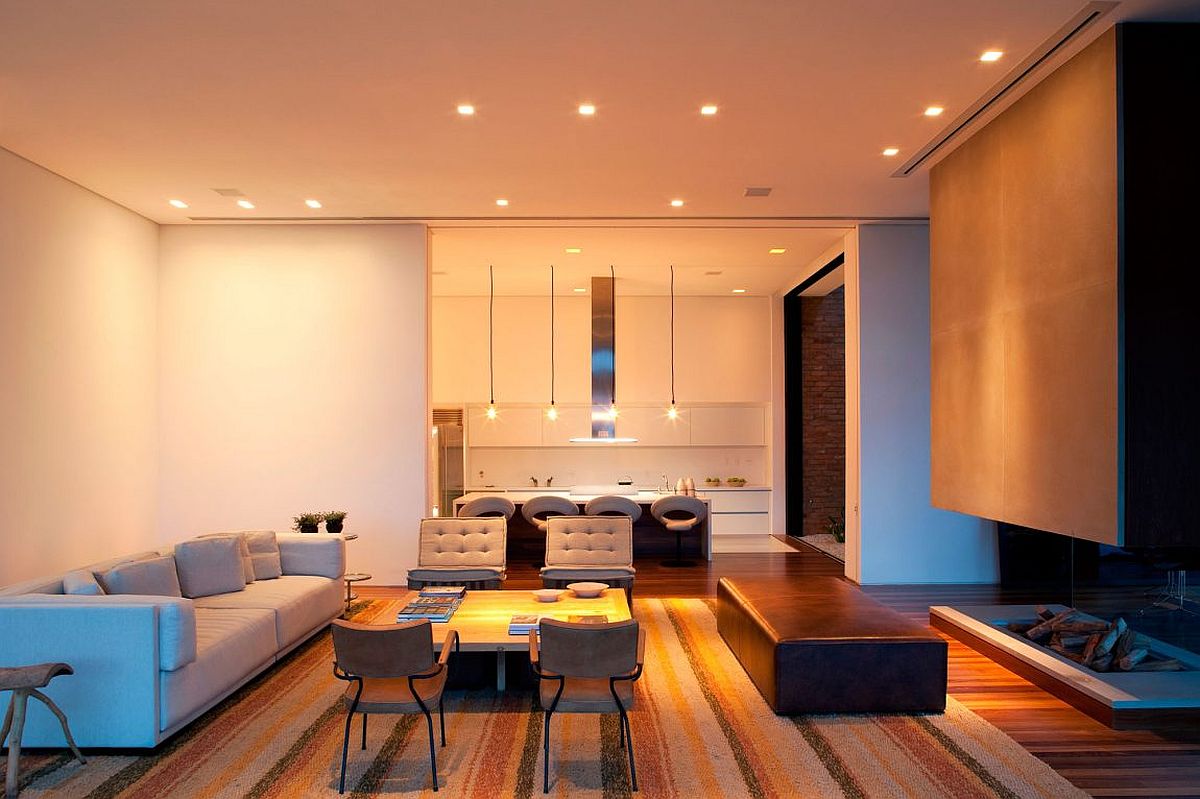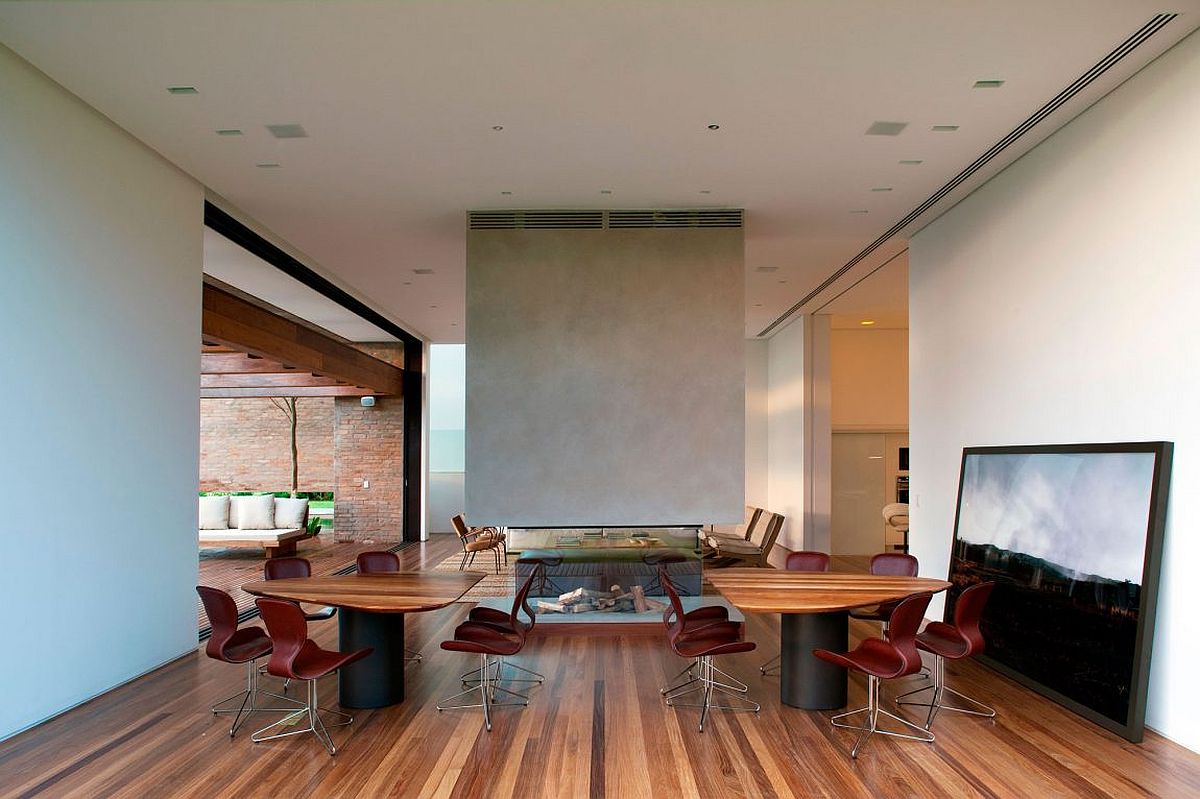 It is the lower level that houses the living area, kitchen, dining space, home theater and other social areas and seems to effortlessly transition into the large wooden decks and pool area just outside. An infinity edge pool with a Brazilian teak deck, a spa and walls clad in reclaimed brick add to the exclusivity of this serene and sensational Sao Paulo home.
RELATED: Nifty Modern House in Wisconsin Blends in with Dense Forest Landscape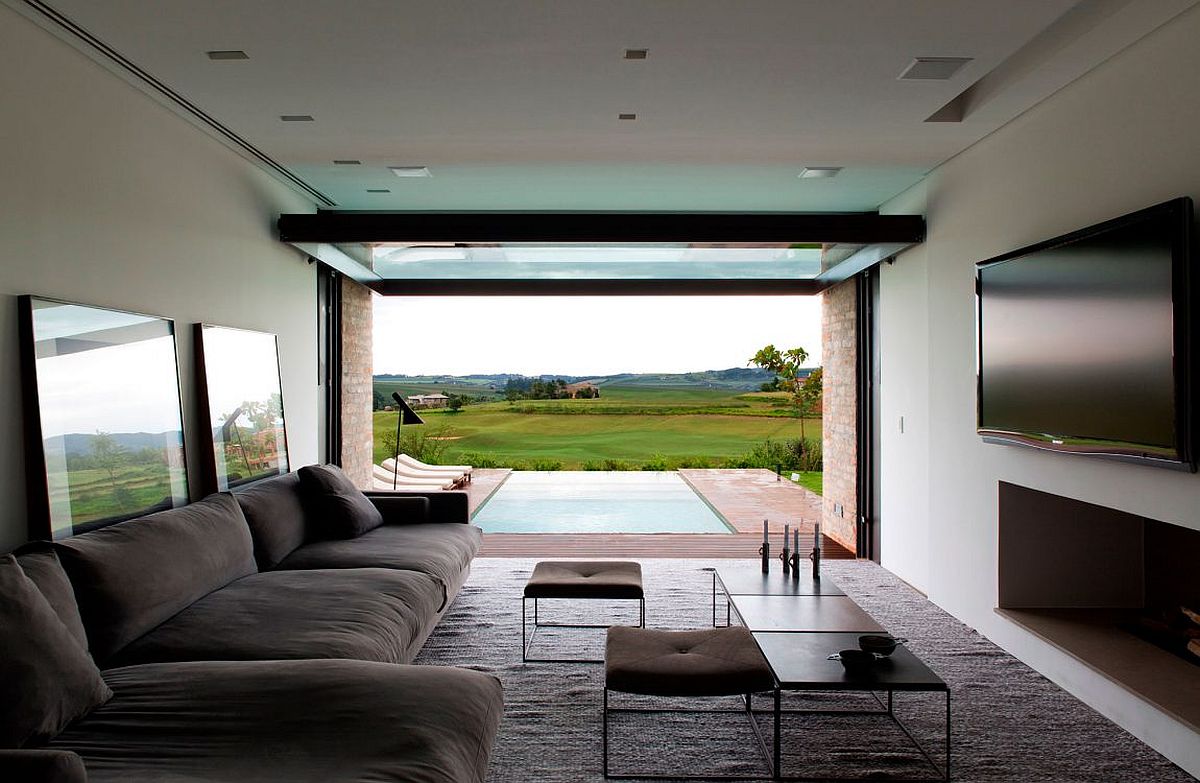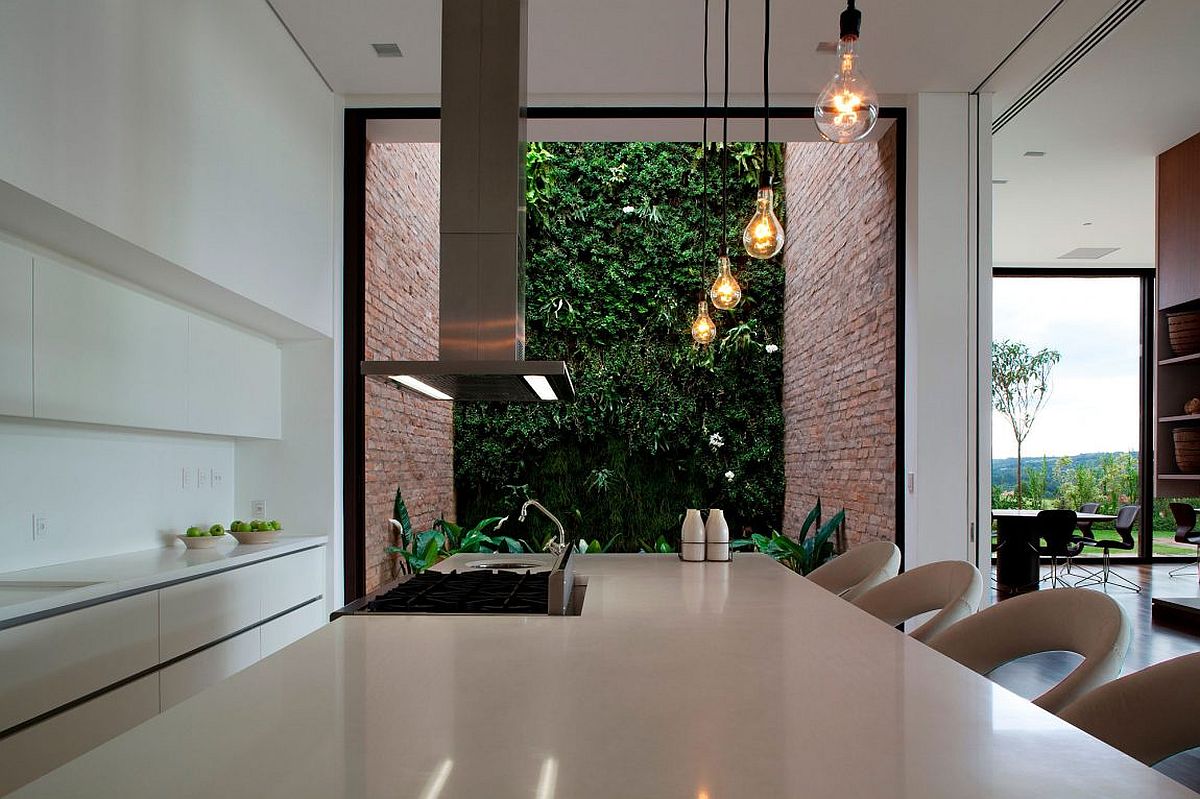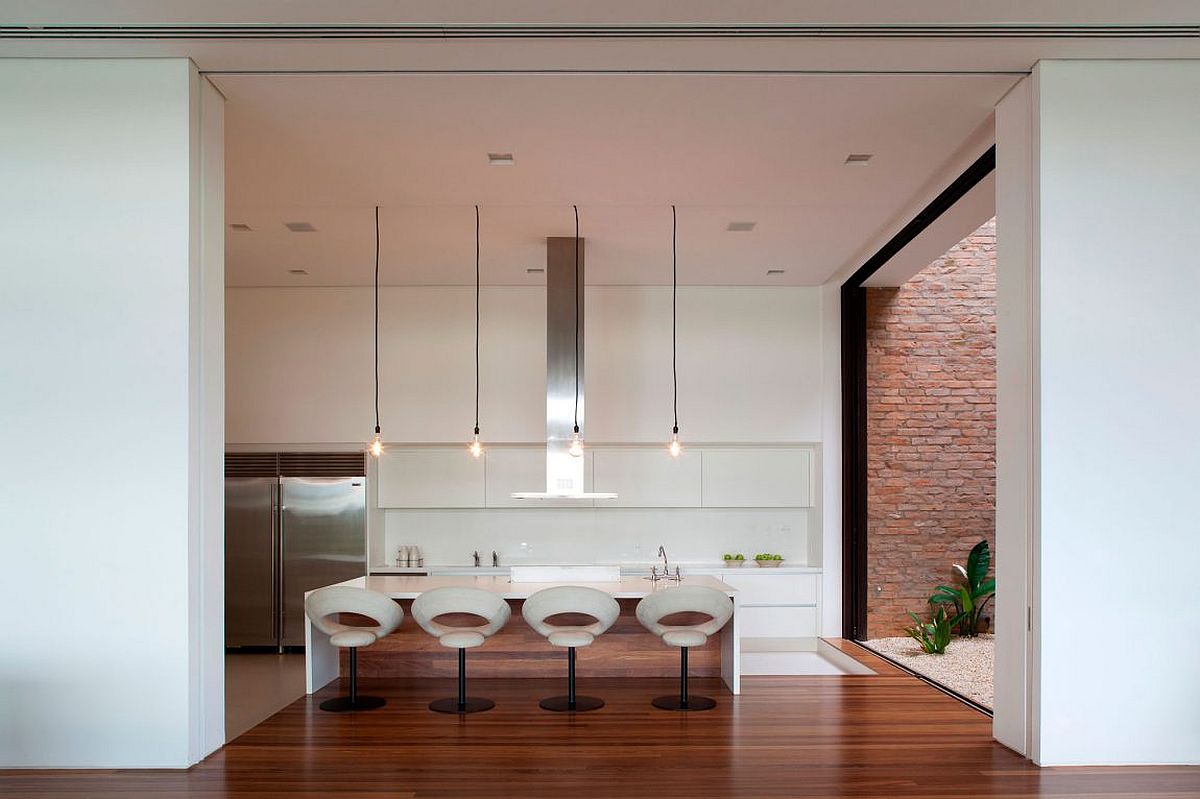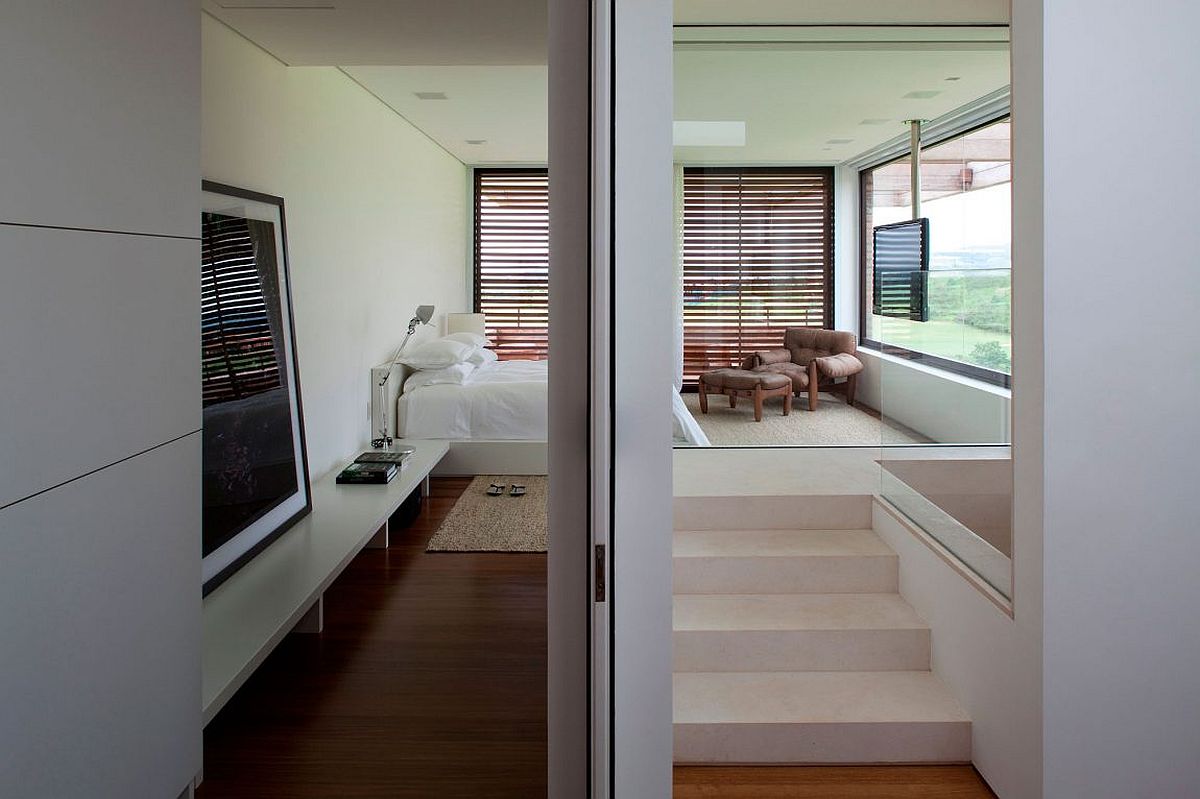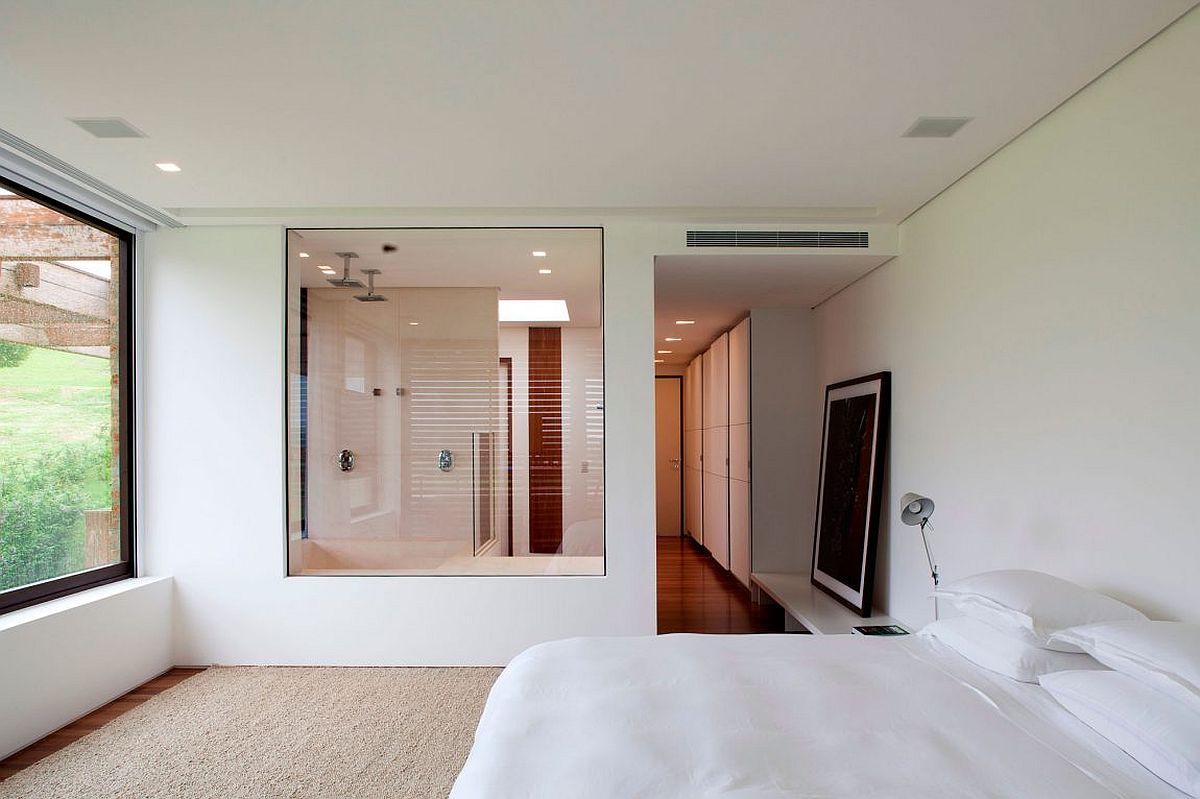 RELATED: Charming Industrial House In Brazil With A Daring Splash Of Red
The interior design contains iconic pieces by Jorge Zalsupin and Brazilian craft, such as the chair made with branches from Ilha do Ferro, in the Northeastern state of Alagoas. Natural fibers and warm tones favor comfort in this cozy house that plays with vertical and horizontal lines to fuse architecture and landscape…