Whether you're planning a fundraiser for a nonprofit organization or you're searching for budget-friendly wedding decor ideas, today's post will help you begin your design journey. Decorating on a budget can be a challenge, but sometimes the limitation of funds can result in creative choices that are truly interesting and innovative. Not to mention, a budget forces you to simplify, and we all know that less is often more when it comes to event decorating. Keep reading and discover how to get started, where to look for affordable decor ideas, and how to use strategic thinking to your advantage…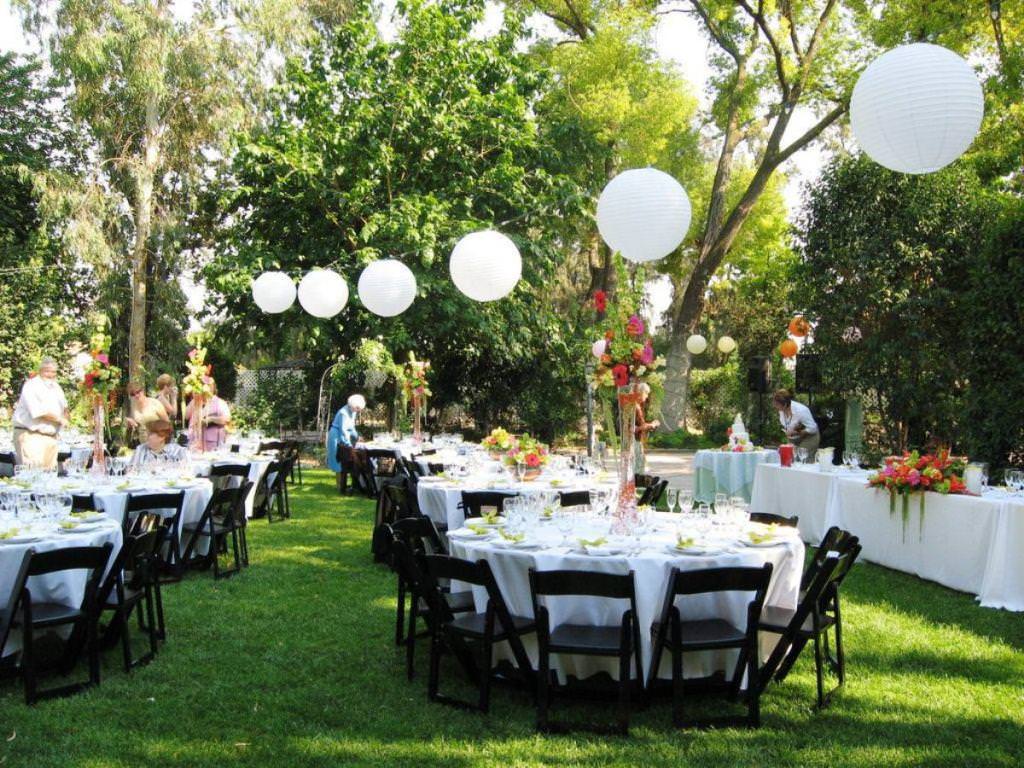 Getting Started
Perhaps you love design and you volunteered to head up the decorating committee for your organization's big event. Or maybe you're completely overwhelmed by the idea of making a decorative statement on a budget. Don't fret! Start by asking yourself if a theme could be helpful as you plan.
RELATED: Helpful Hints for Decorating on a Budget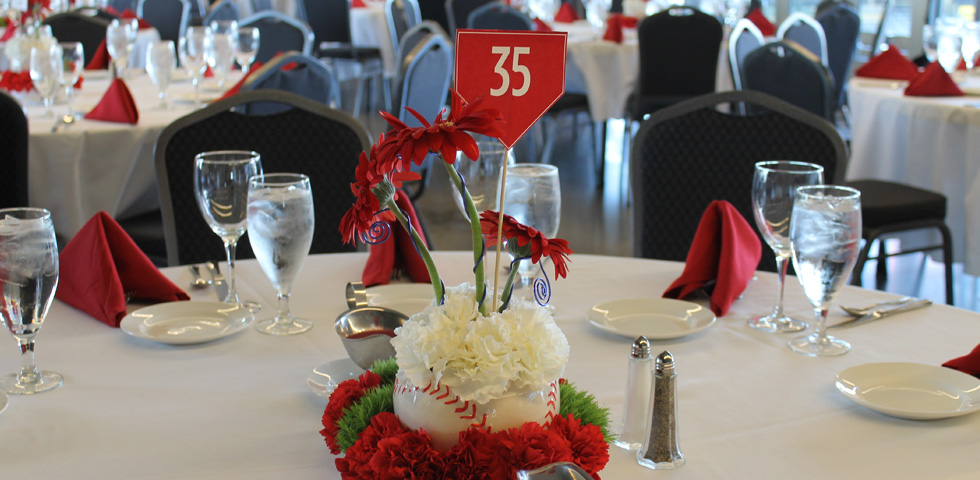 We're not talking about a matchy-matchy, overboard theme. But a theme that can point you in the direction of a color scheme or motif may be very helpful as you begin planning. In an article for Winspire News, Ian Lauth writes that it's helpful to look to your cause when it comes to decorating. Lauth notes that "In some cases it may be appropriate to incorporate themes from your mission into your décor."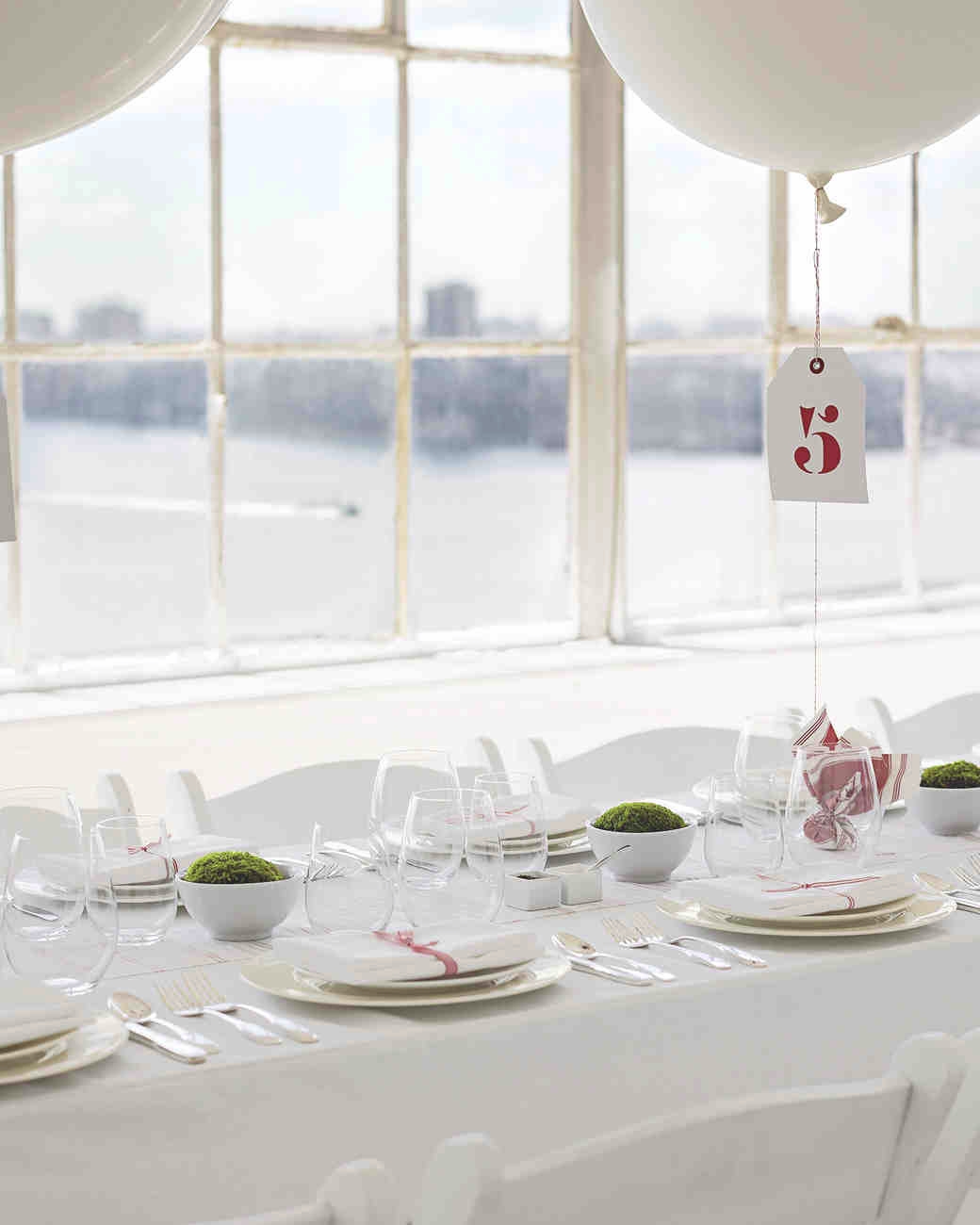 For example, a fundraiser for a children's charity could benefit from a touch of whimsy, as shown by the classy yet fun balloon centerpieces above. Not to mention, an event honoring a specific person might reflect the individual's interests, as shown in this table from a gala benefiting the Animal Rescue Fund of the Hamptons, honoring Peter Marino (who is a Harley-Davidson enthusiast–bring on the decor inspired by Marino's black wardrobe):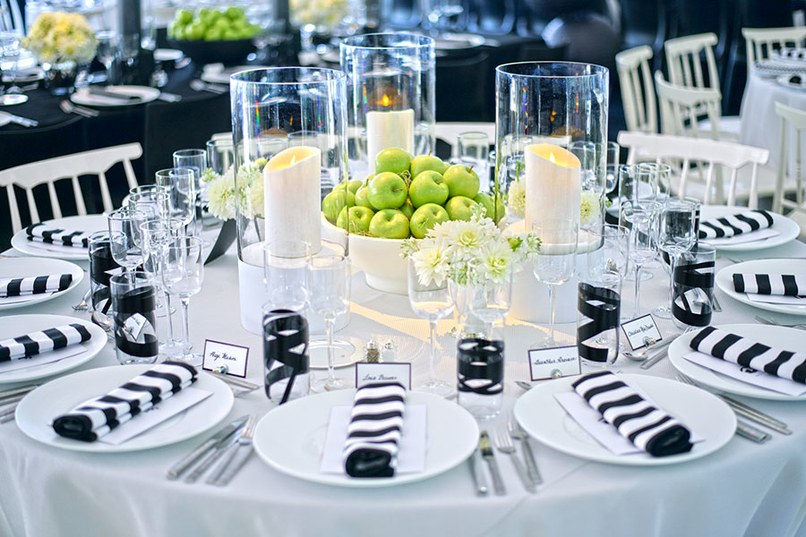 When determining how to decorate an event location, consider the layout. Table setup may influence your decor. For example, will there be family-style seating at long tables?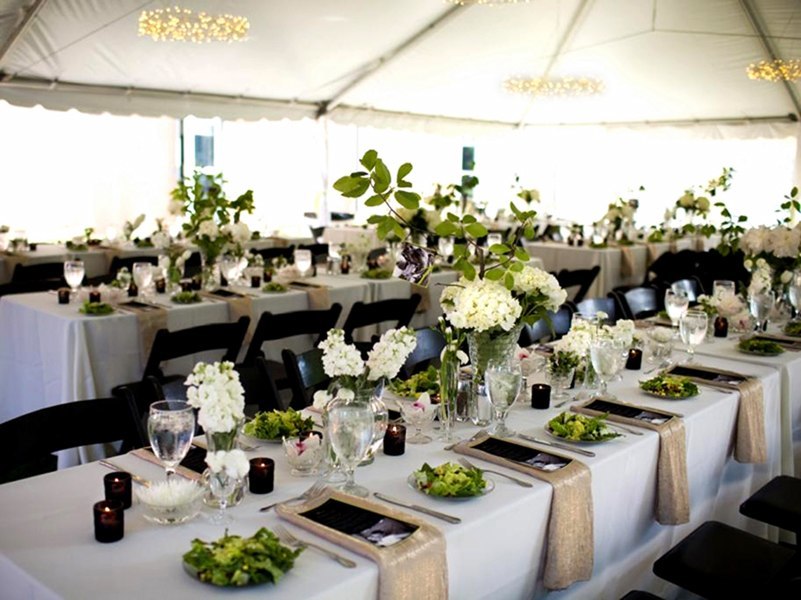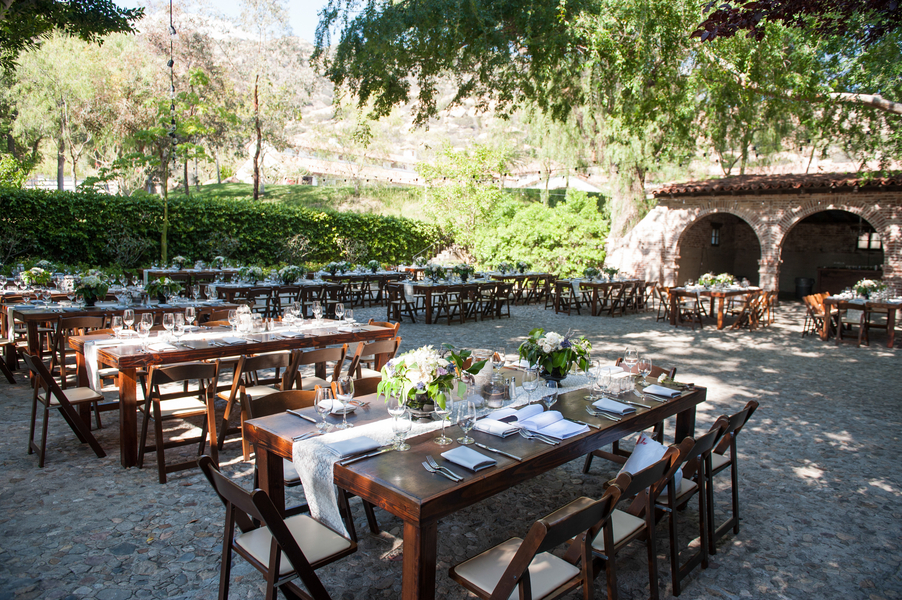 Or perhaps you wish to utilize a cocktail table setup, encouraging guests to move around throughout the evening. The number of tables involved (including food tables) will help determine factors such as how many centerpieces you need. Speaking of centerpieces, read on for decor ideas and more…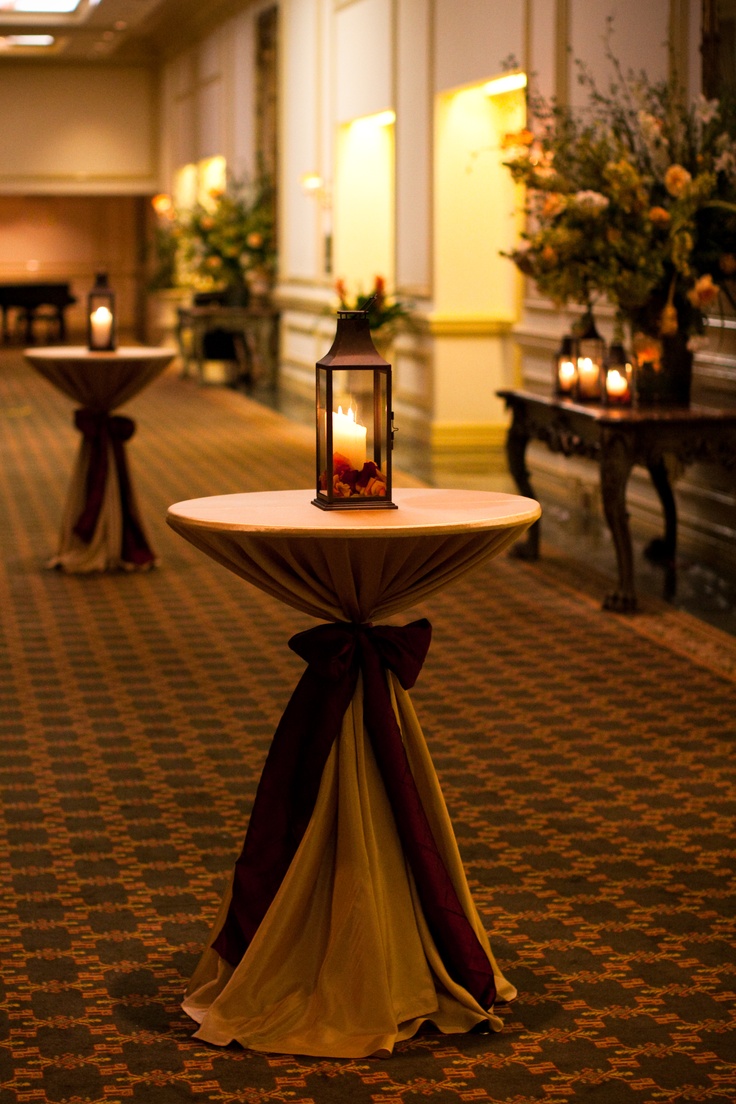 Affordable Decor
In this next section of the post, we'll share a few affordable decor ideas that can make a big difference if you're decorating on a budget. Let's start with the food table! Will appetizers, buffet items or dessert be on display? Don't hesitate to let food pull double duty as decor. For example, a cake and dessert table can be a lovely focal point for a wedding reception or fundraiser.
RELATED: Four Simple Decorating Ideas for Fall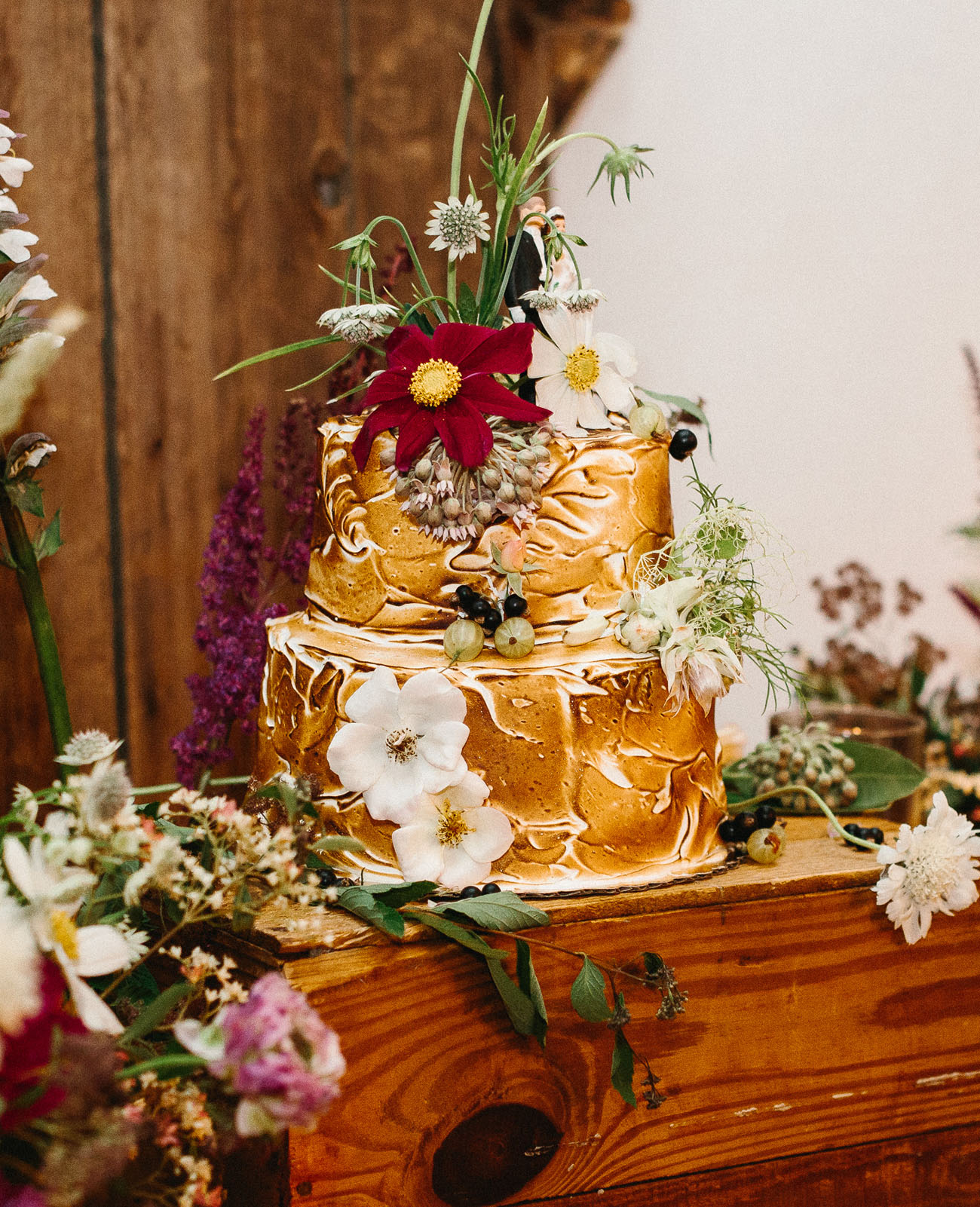 Classic yet affordable touches such as white holiday lights and paper lanterns can also make a big, budget-friendly statement!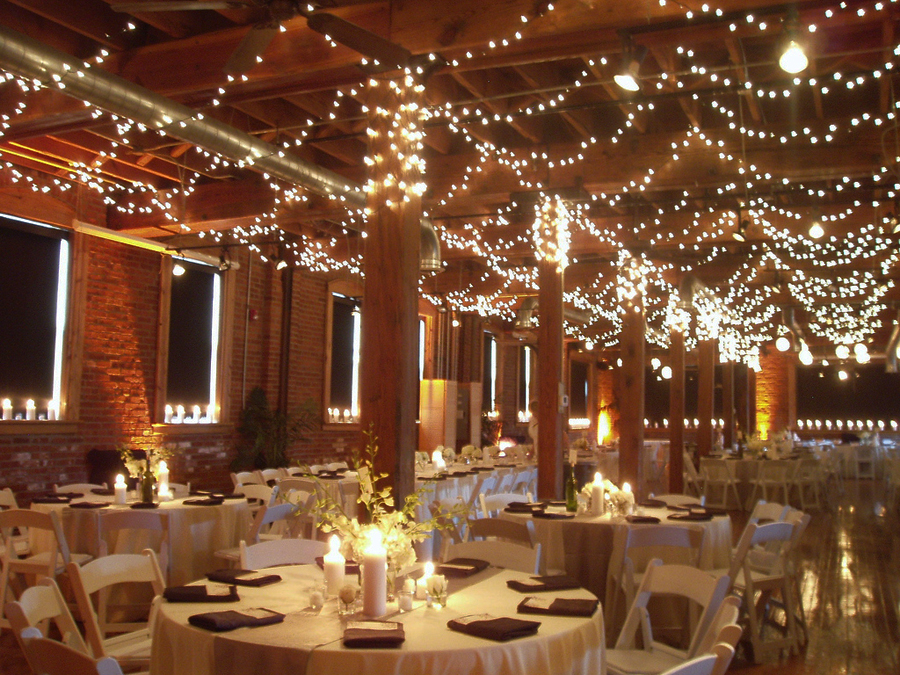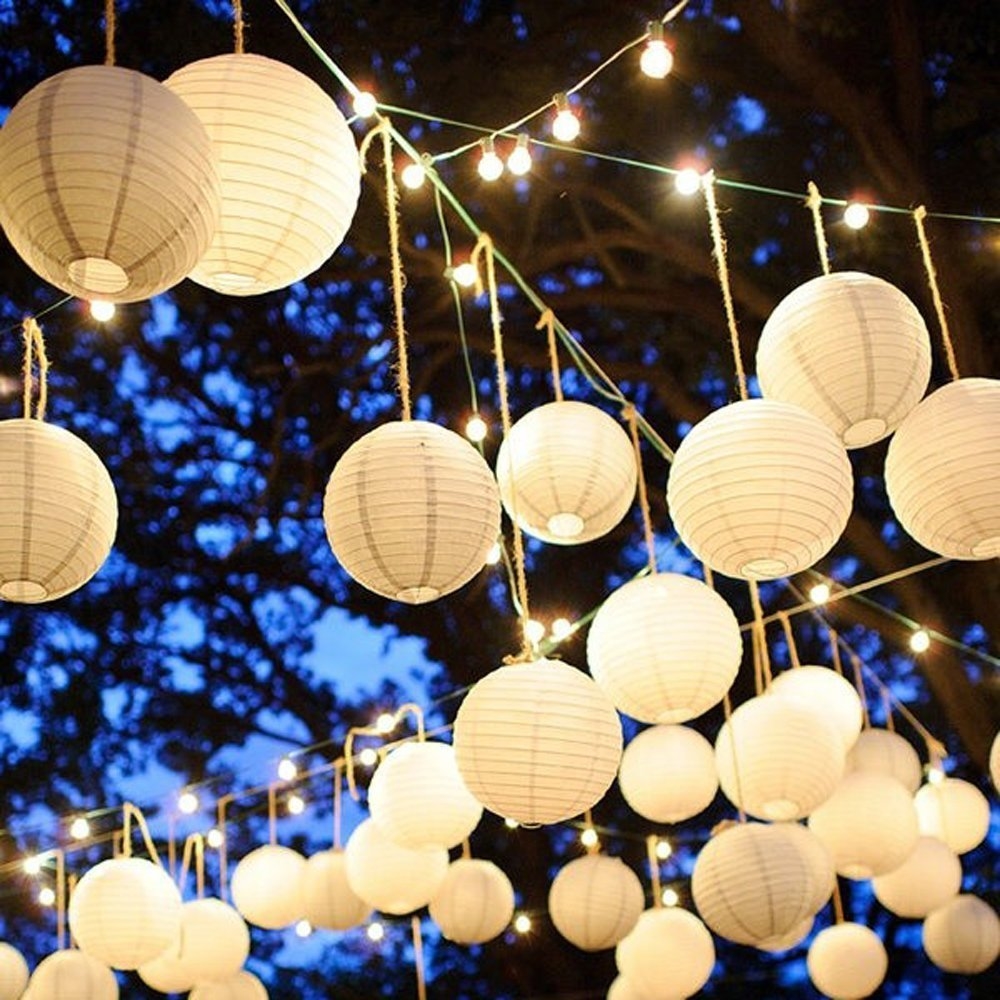 When it comes to table arrangements, don't hesitate to opt for produce. Whether you fill vases with floating strawberries or you fill compotes with citrus fruit, the result is colorful and chic (and affordable).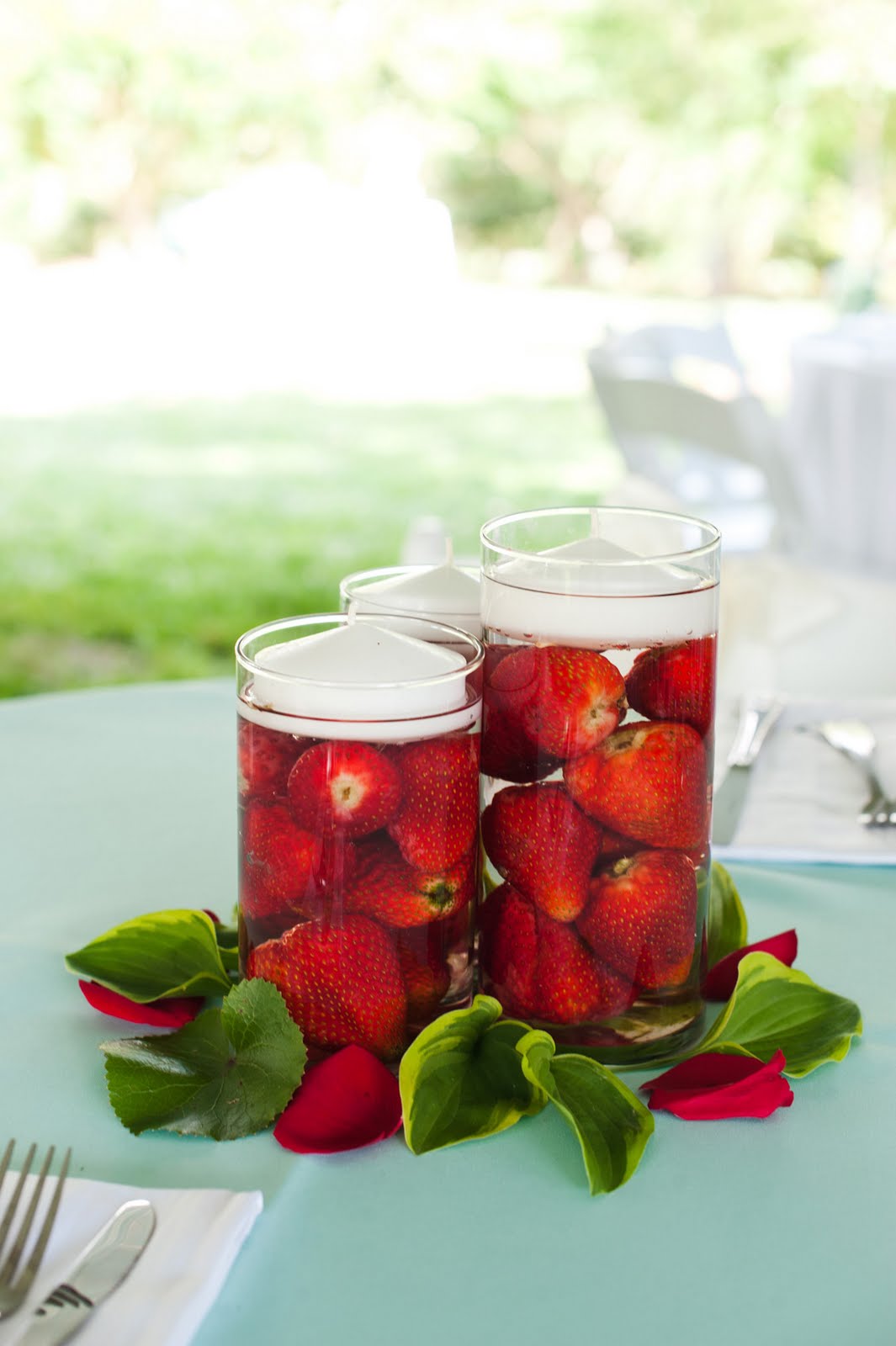 One tall vase of flowers on each table can go a long way. Yes, sometimes less is more. Consider ordering your flowers through a wholesale seller, or asking for a discounted rate if you're using them for a charity event.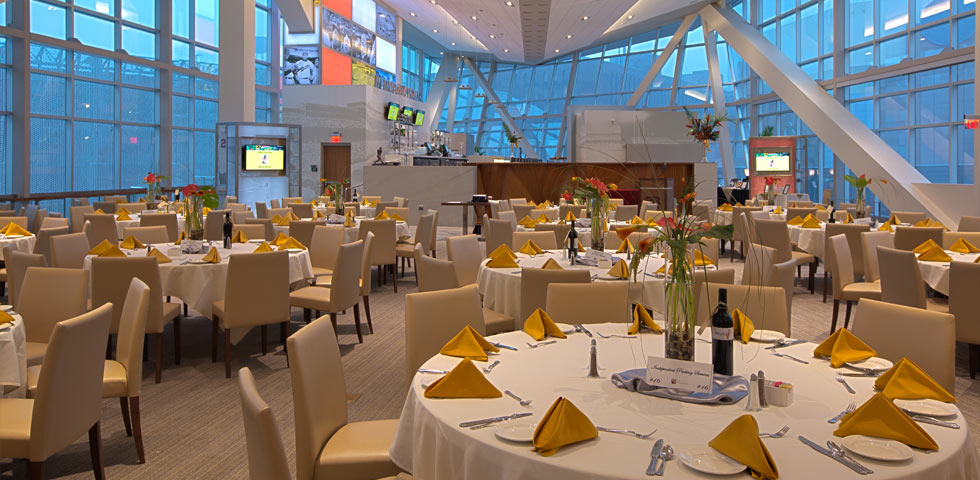 You can also purchase affordable floral selections, such as baby's breath, carnations and herbs. Baby's breath can look opulent when overflowing. Carnations are colorful and lush, making them perfect for low arrangements. Herbs create a fresh, garden-style feel. Remember, when it comes to budget-friendly flowers, it's all in how you display them, as shown below!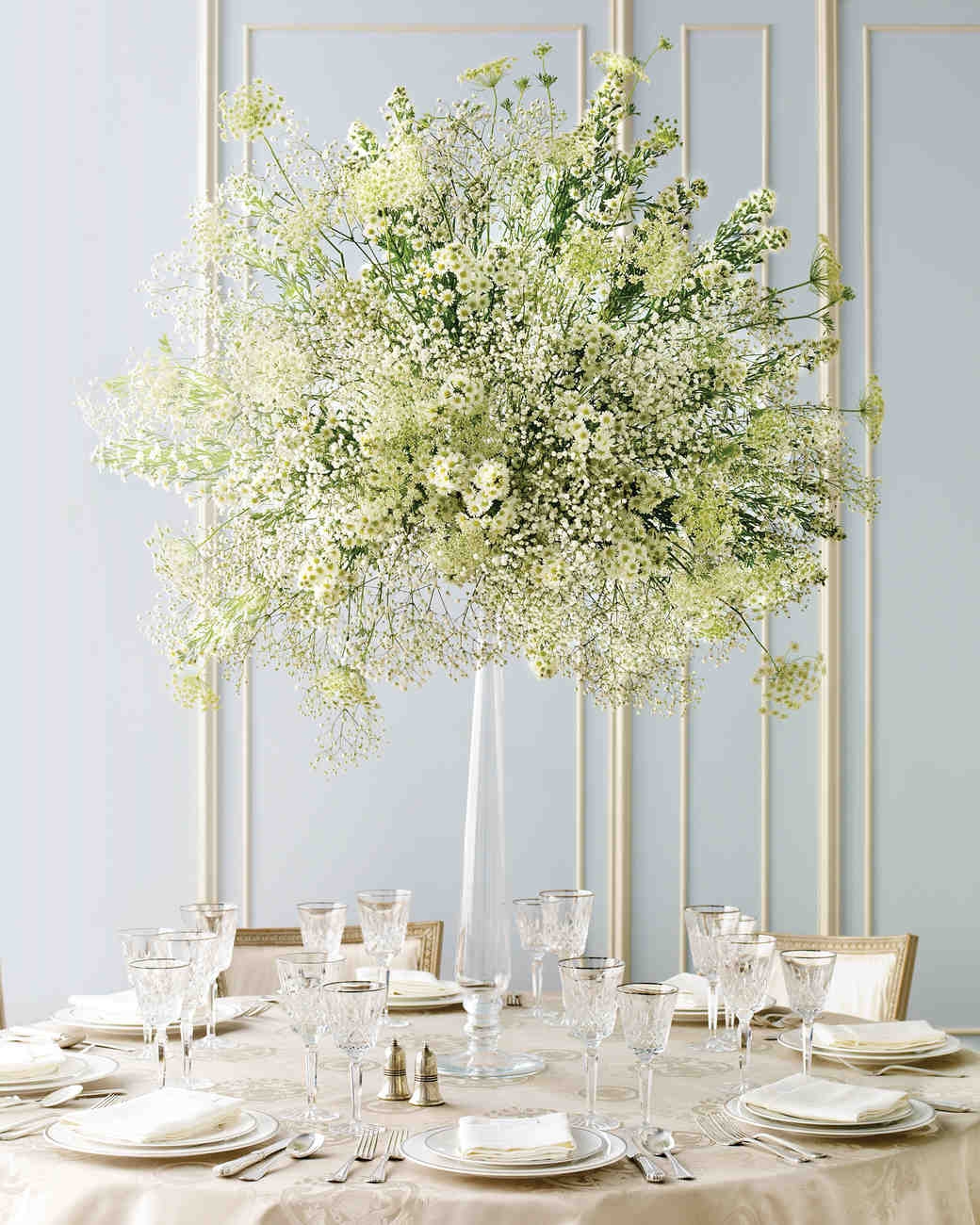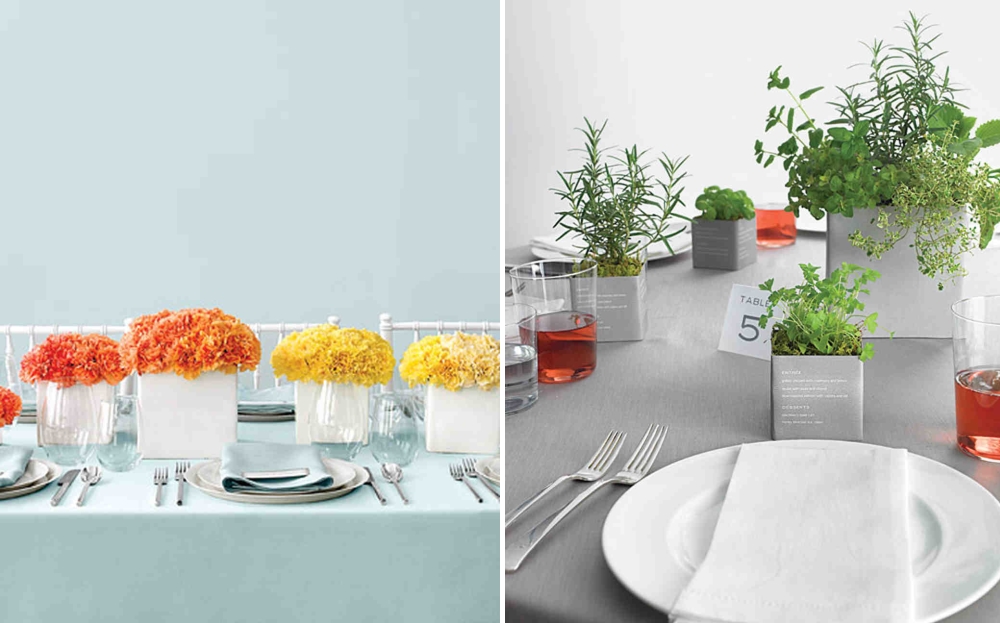 Last but not least, make cost-effective vase selections. Whether you head to the dollar store for simple cylinder vases or you use Mason jars and or other recycled items to hold your flowers, a little bit of creative thinking can go a long way.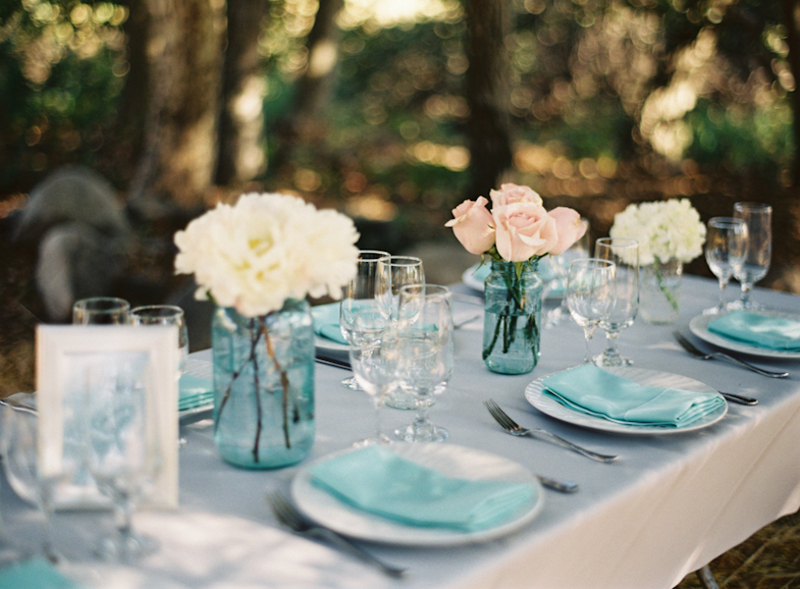 Don't forget to delegate! While it may be tempting to do it all yourself, resist the urge to take on a mountain of work. If you're heading up an event, make sure you have a decorating committee to help with arrangements, setup and cleanup. If you're planning a wedding, choose one area where you'll focus your DIY talents so you don't get overwhelmed. Wishing you and yours a festive event. With a little bit of creativity, it will be a beautifully decorated one as well!