Finding a beautiful balance between the old and the new, the Fig Tree House in La Haya, The Netherlands, combines greenery with a variety of textures and an open, modern ambiance. Revamped and extended by Bloot Architecture, the original brick house was built in 1927 and it still retains much of its classical charm. Its new glass extension finds a way to extend the loving area by using a series of glass walls and sliding floor-to-ceiling glass doors along with concrete walls. The new dining area and kitchen feel more semi-enclosed than like a part of the traditional interior as the existing Fig tree outside becomes a part of the narrative indoors.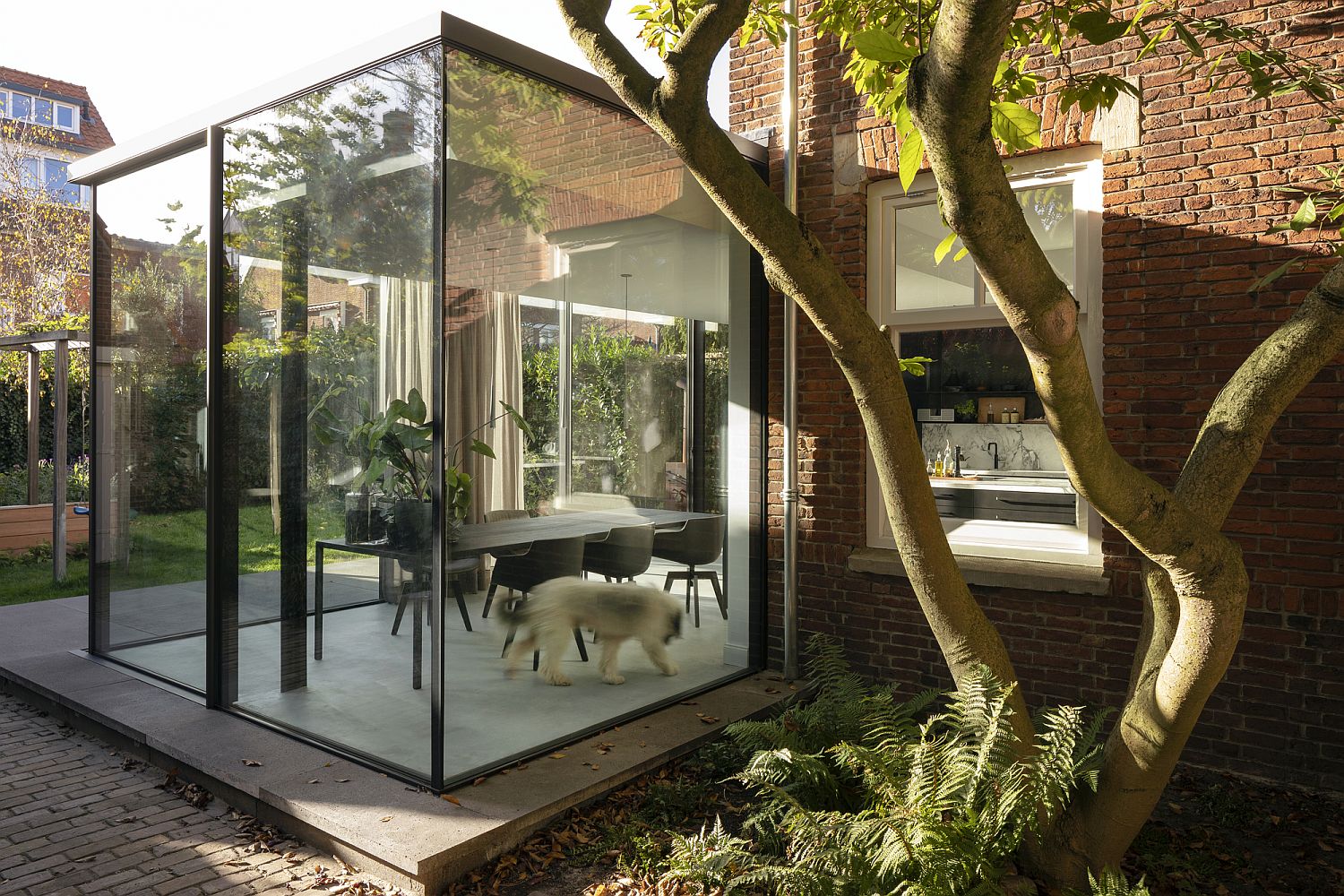 The new glass façade not only brings a new visual appeal to the home, but it also brings in ample natural light without ever trying too hard. The kitchen and the dining area are clad in white and dark gray with marble countertops bringing a sense of sophistication to the polished interior. Modern minimalism is carefully combined with traditional overtones giving the home an entirely new aura. [Photography: Christian van der Kooy]
RELATED: Cheerful Extension Breathes Life Into Semi-Detached Suburban Cottage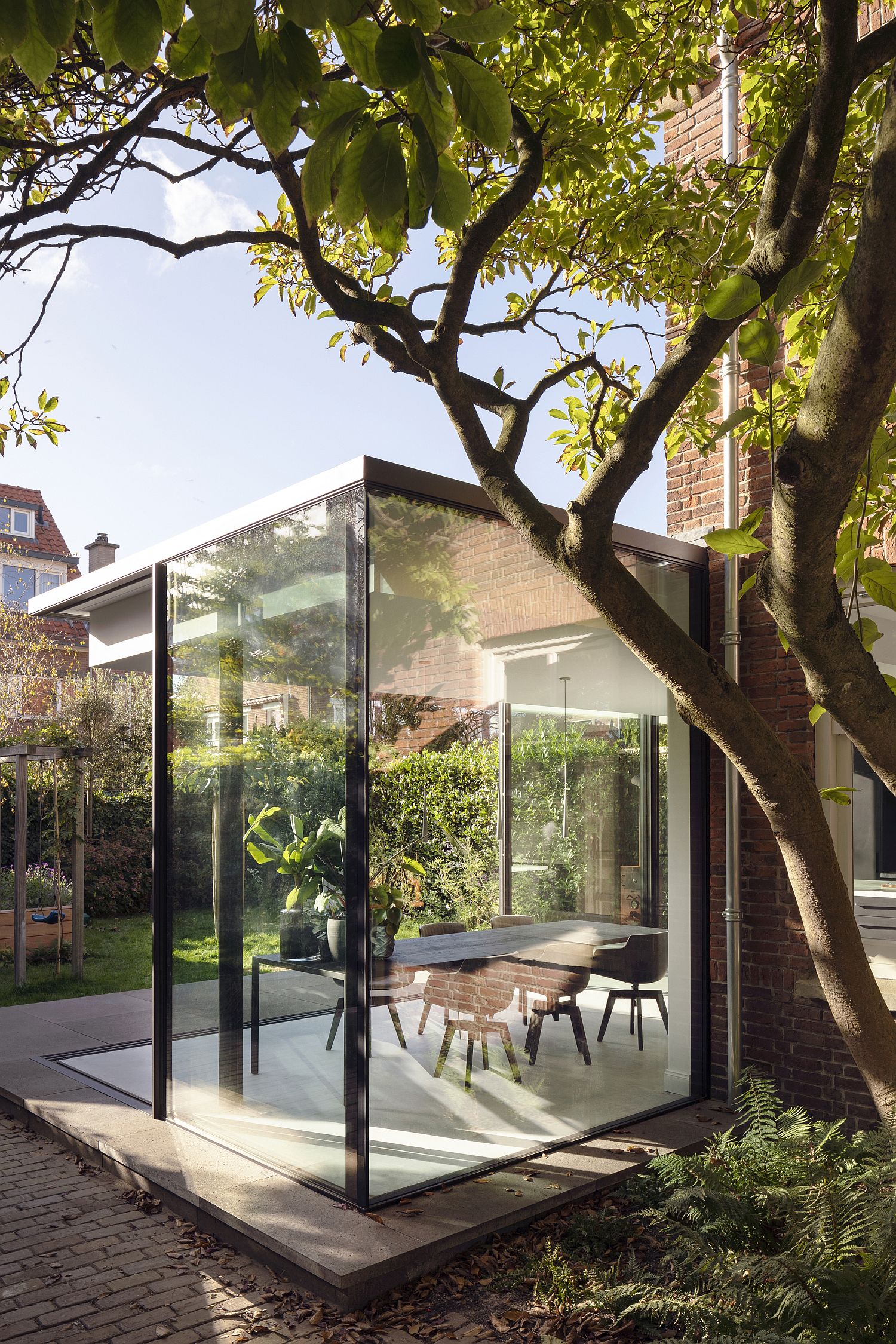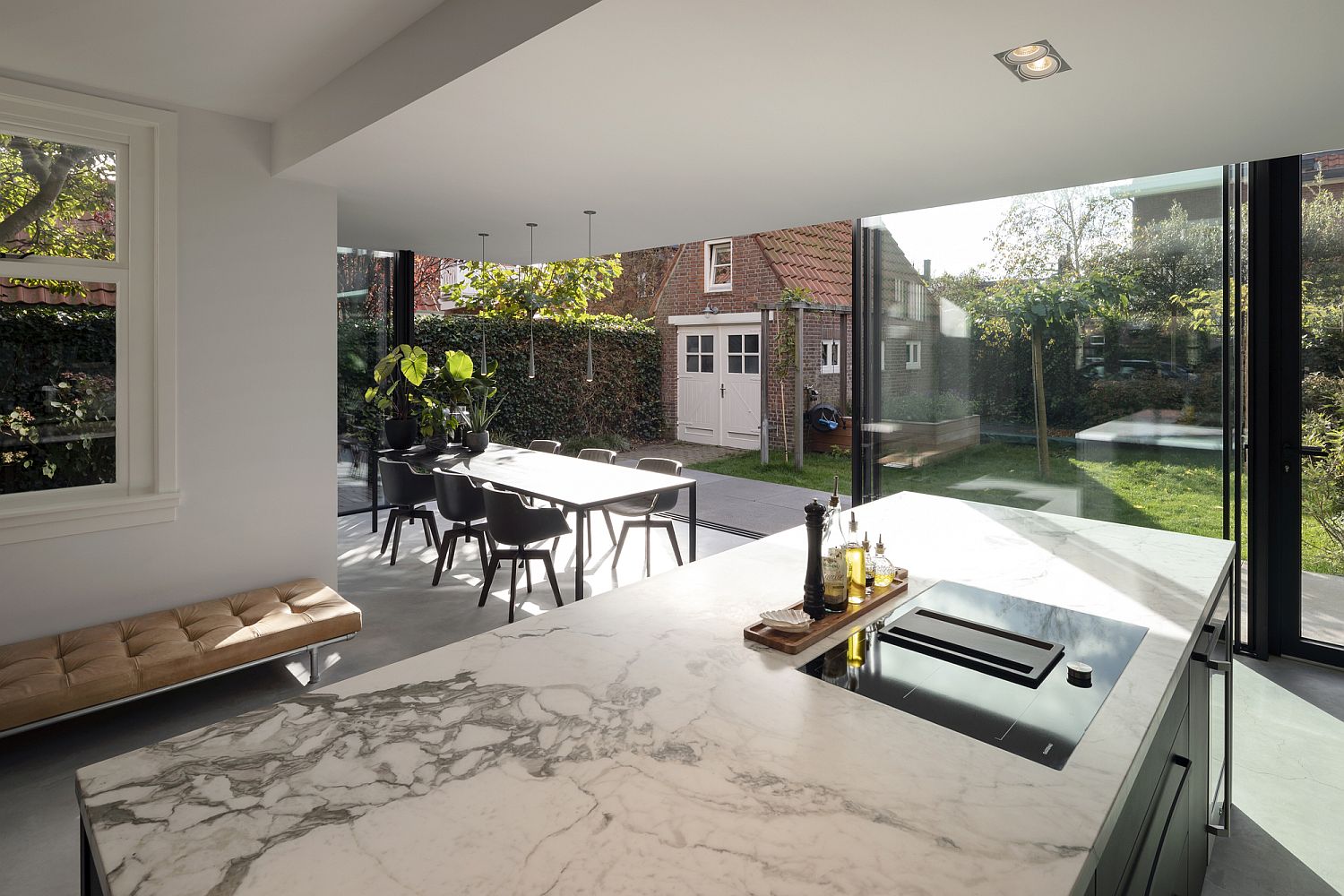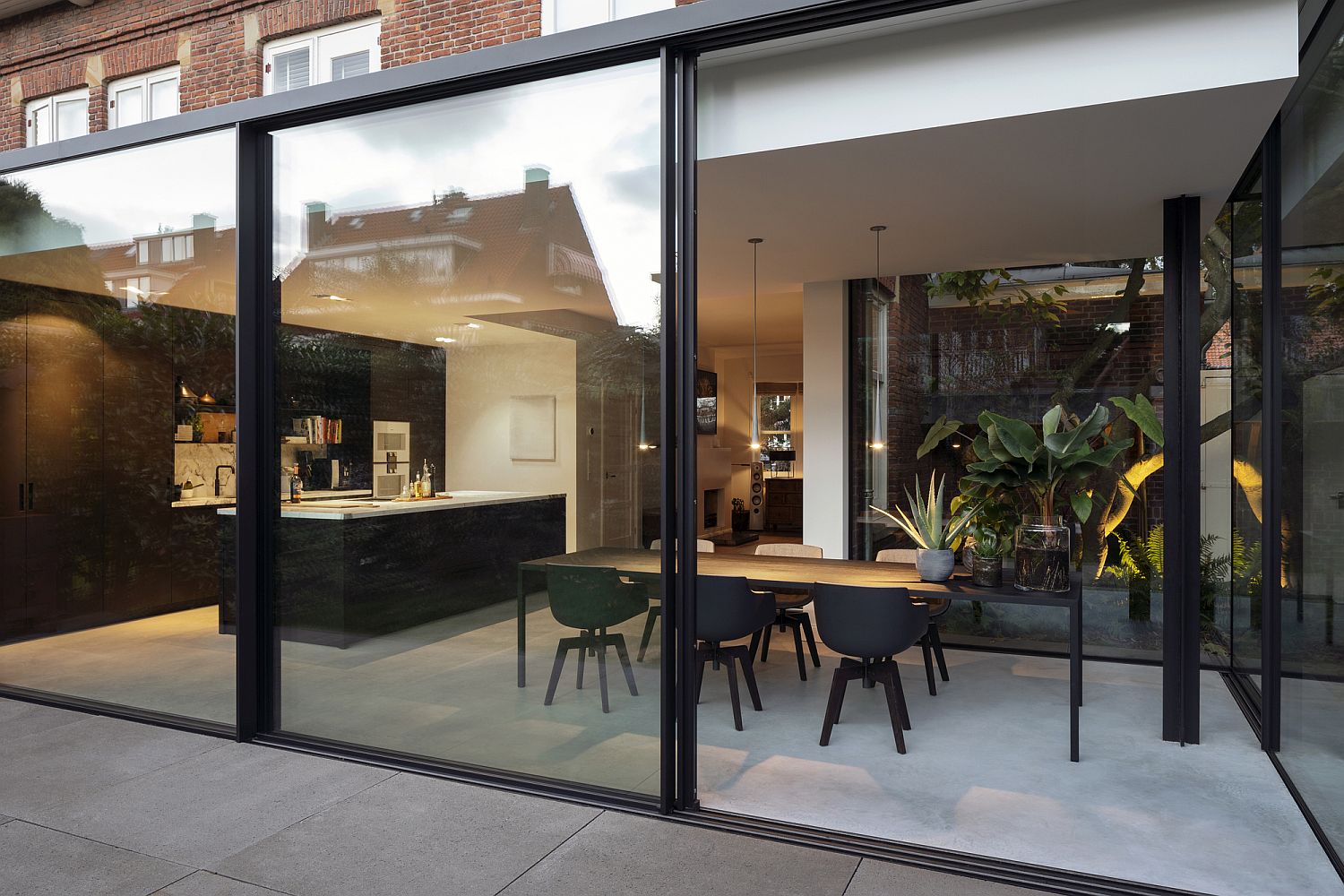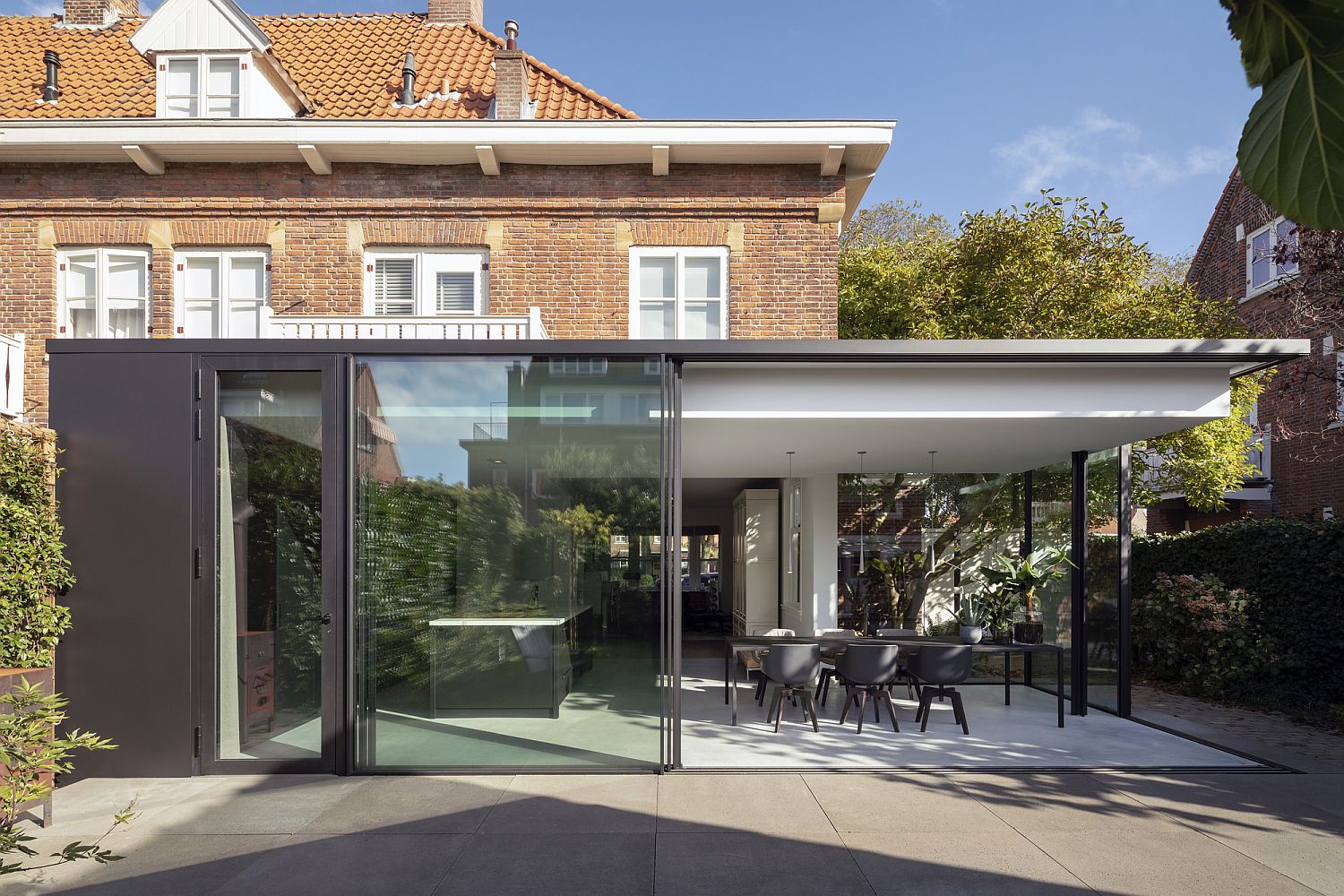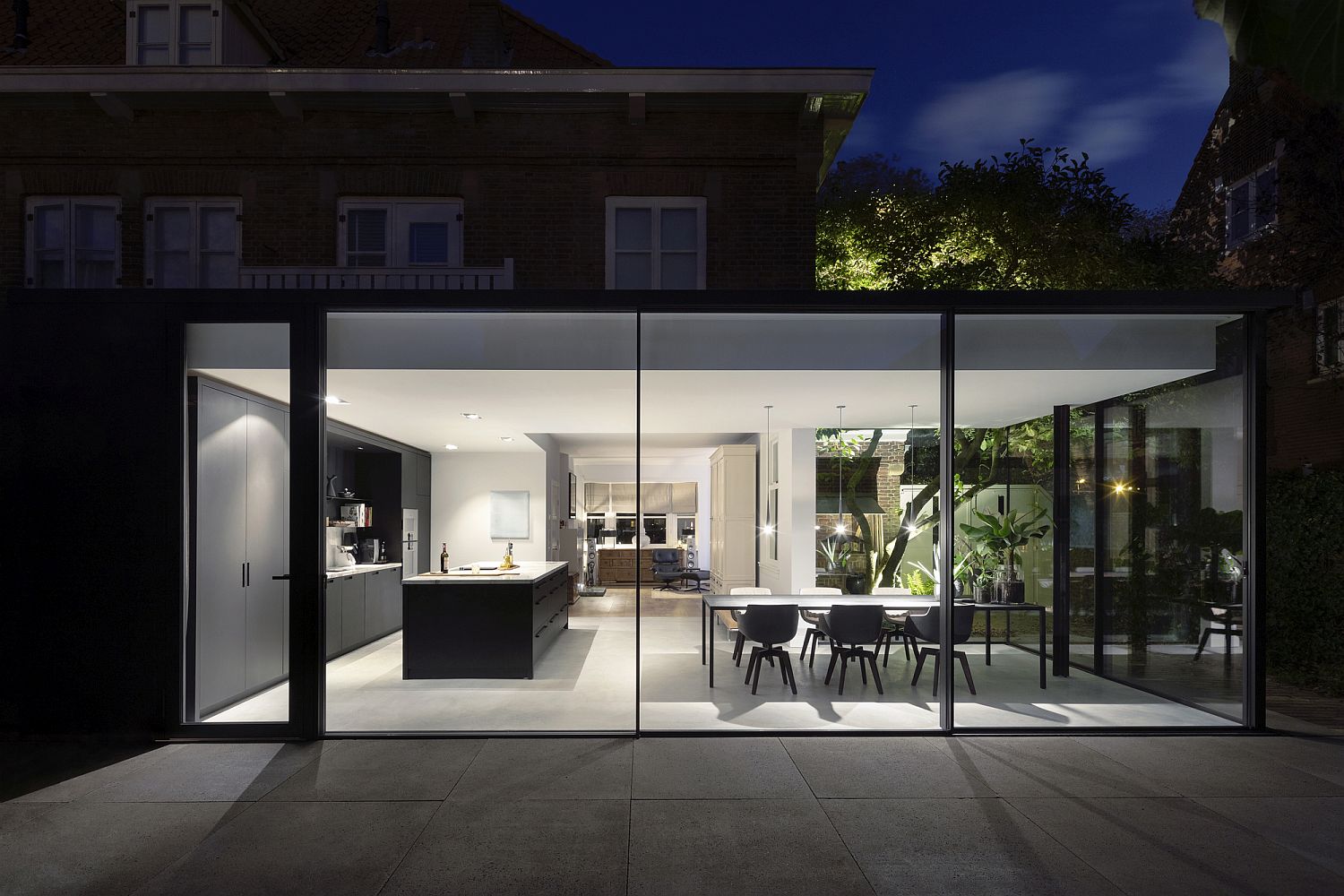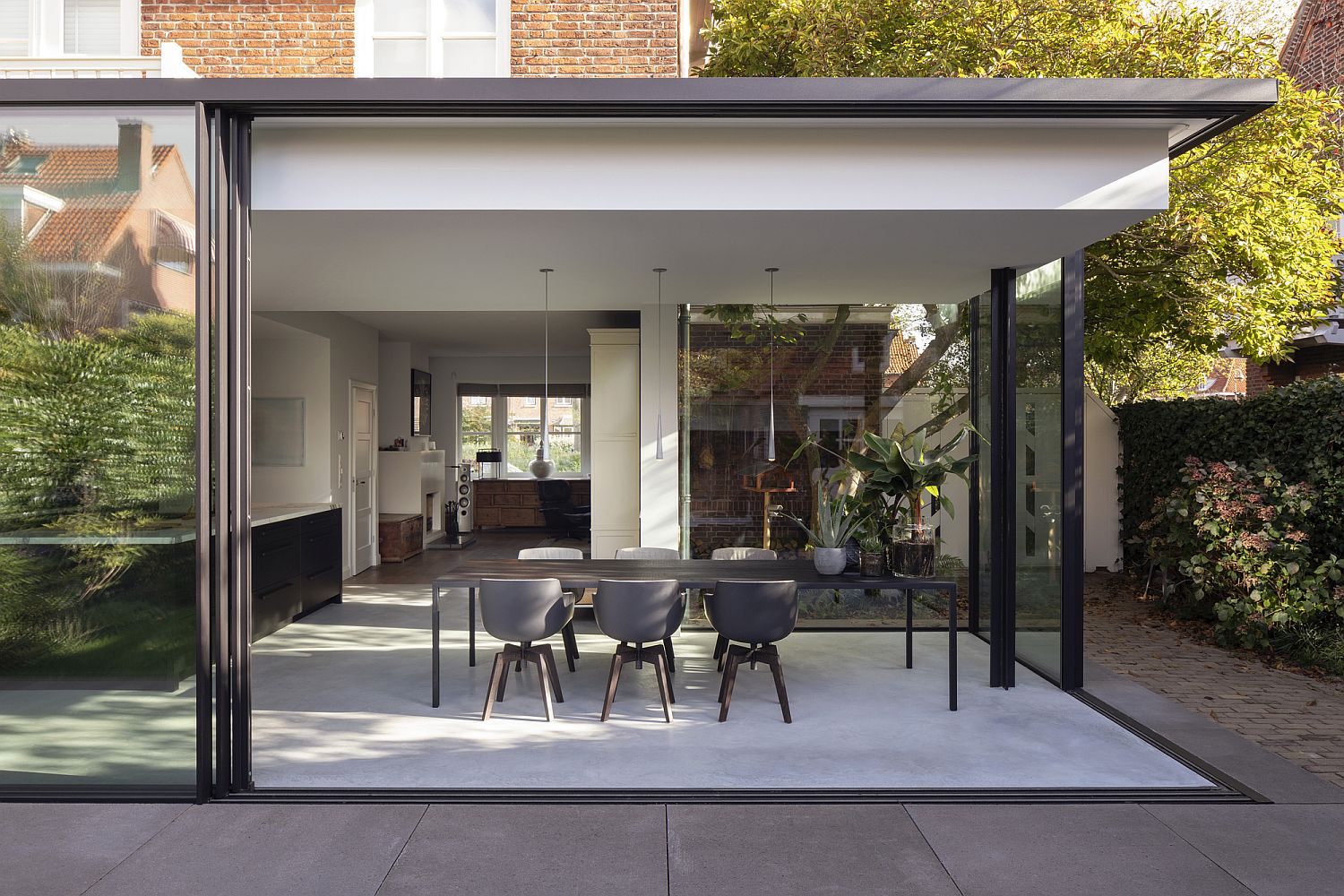 The existing architecture from 1927 has elements of Art Nouveau and the Amsterdam School. The new addition adds a sharp contrast to the expressive brick architecture through minimalist detailing. The fully glazed façade has a minimal roof ledge and glass that runs to the level of the garden. From the inside, there are virtually no visual barriers to the outside…
RELATED: Classic English Home with Brick Façade Acquires a Nifty Modern Extension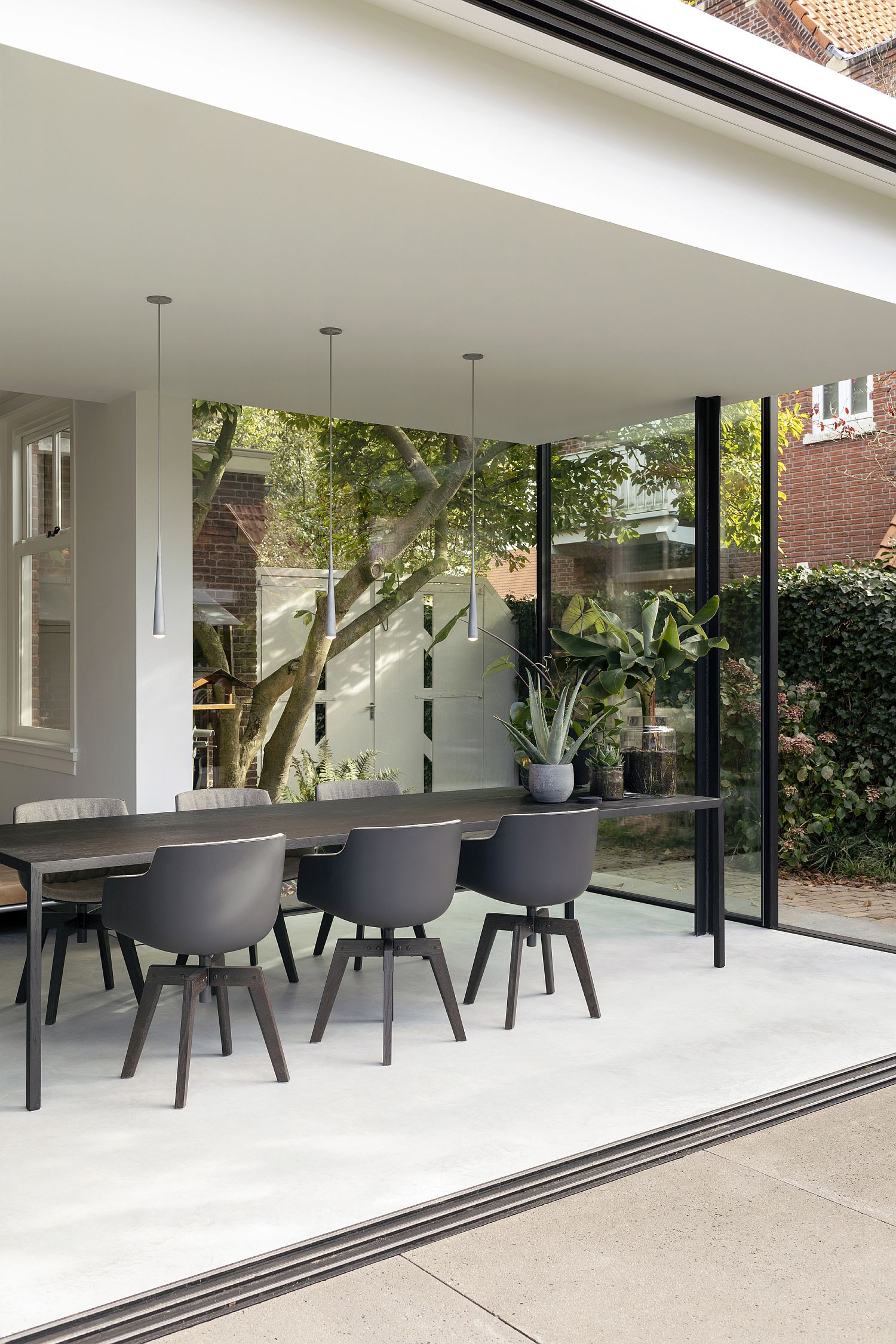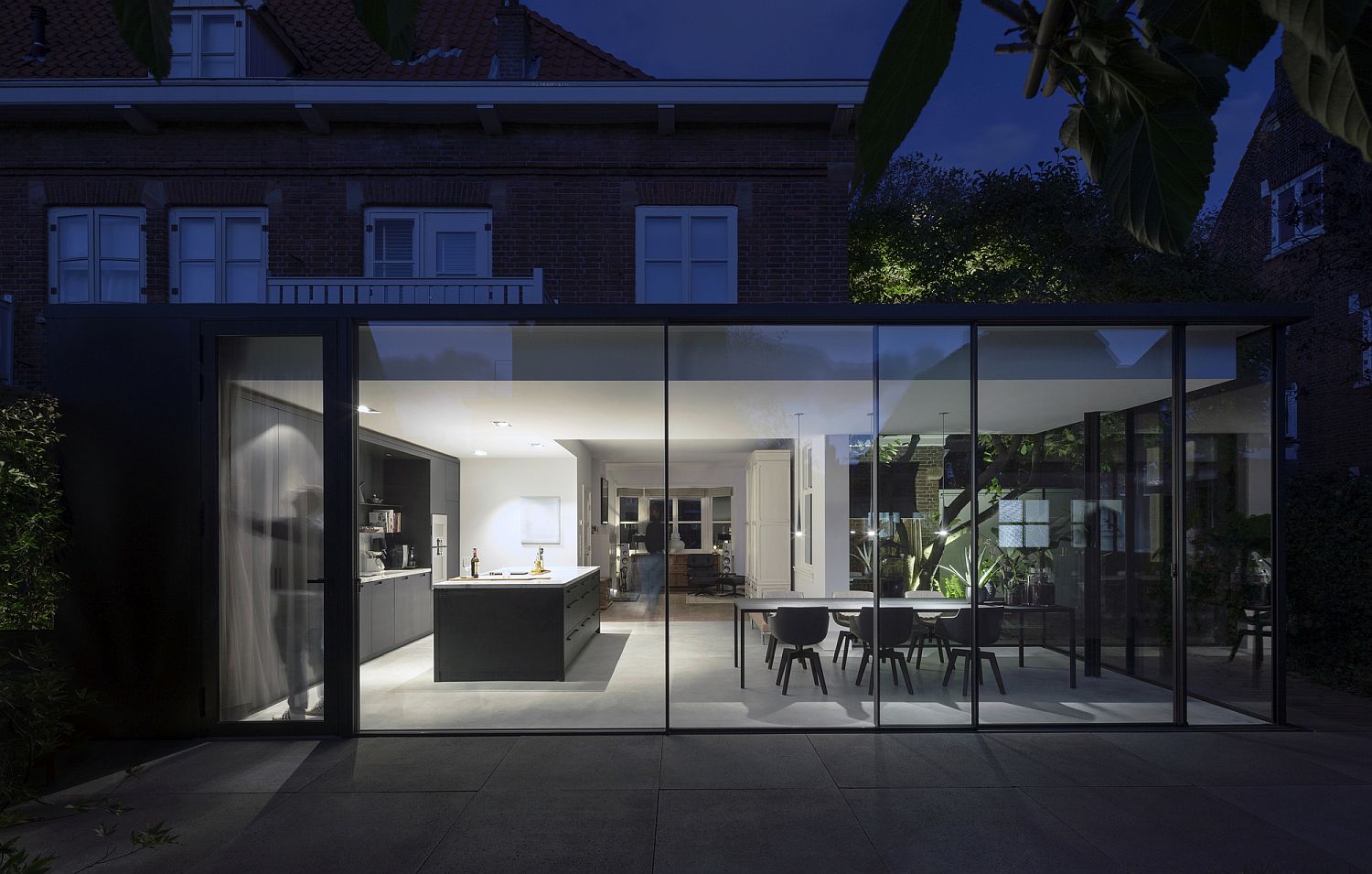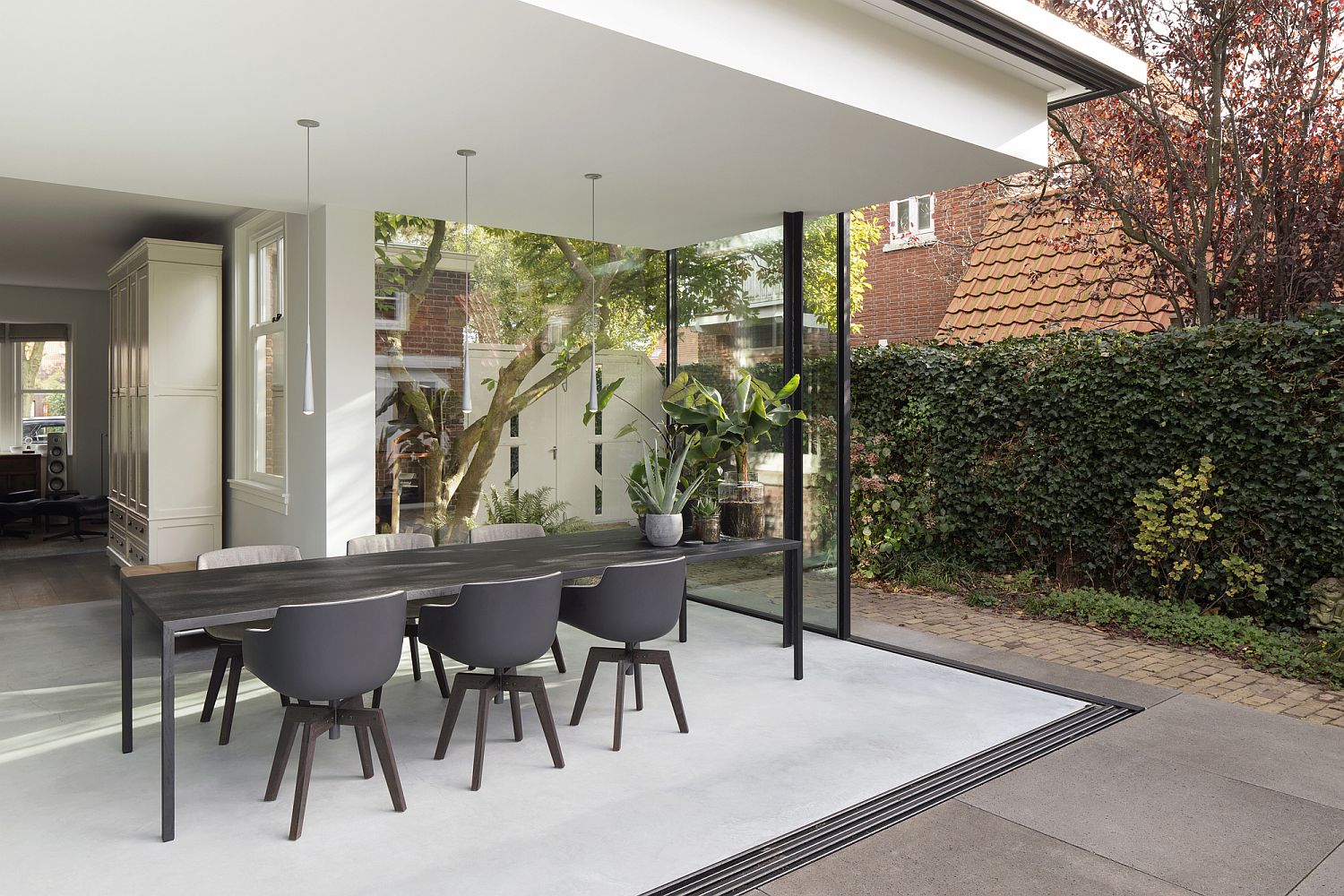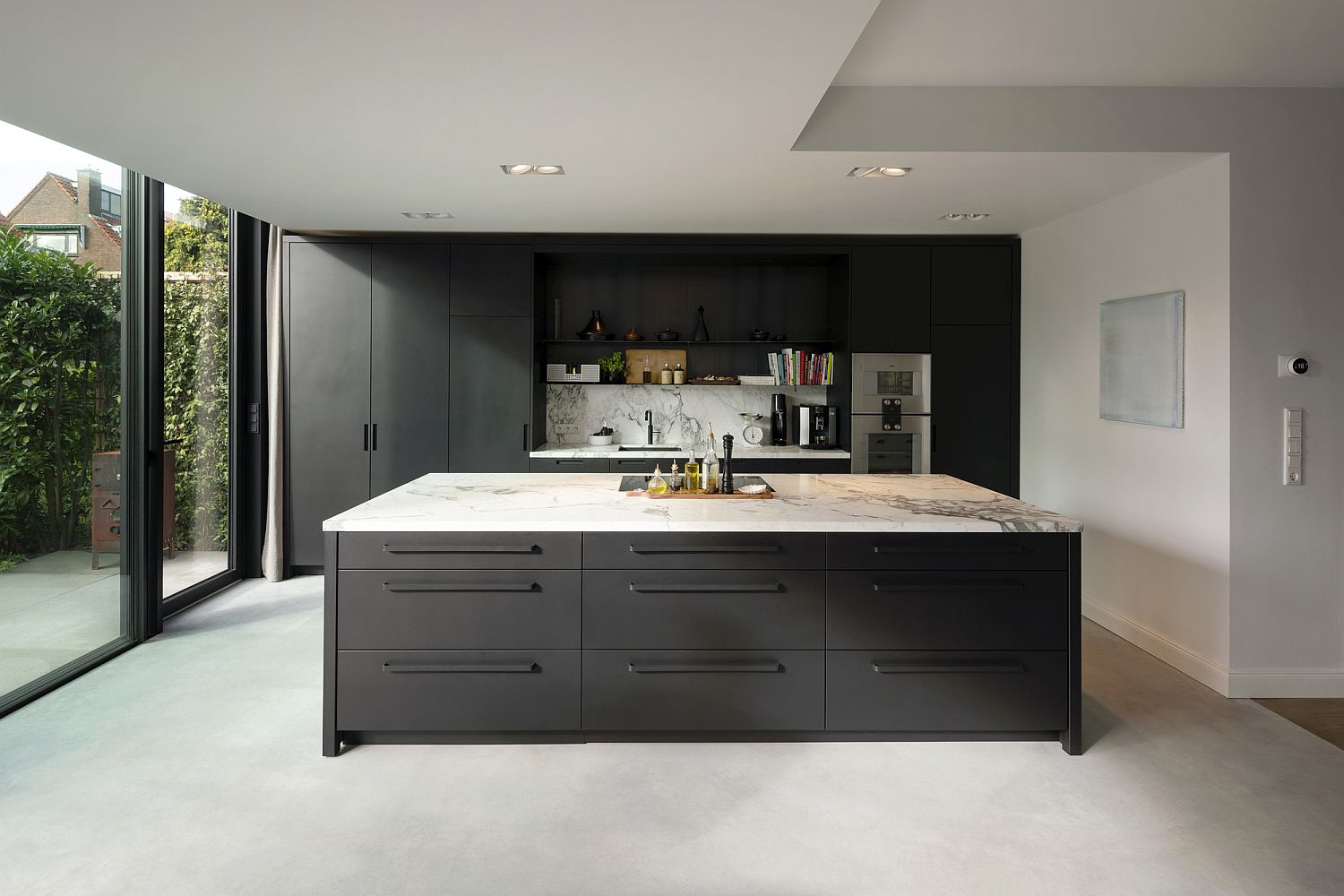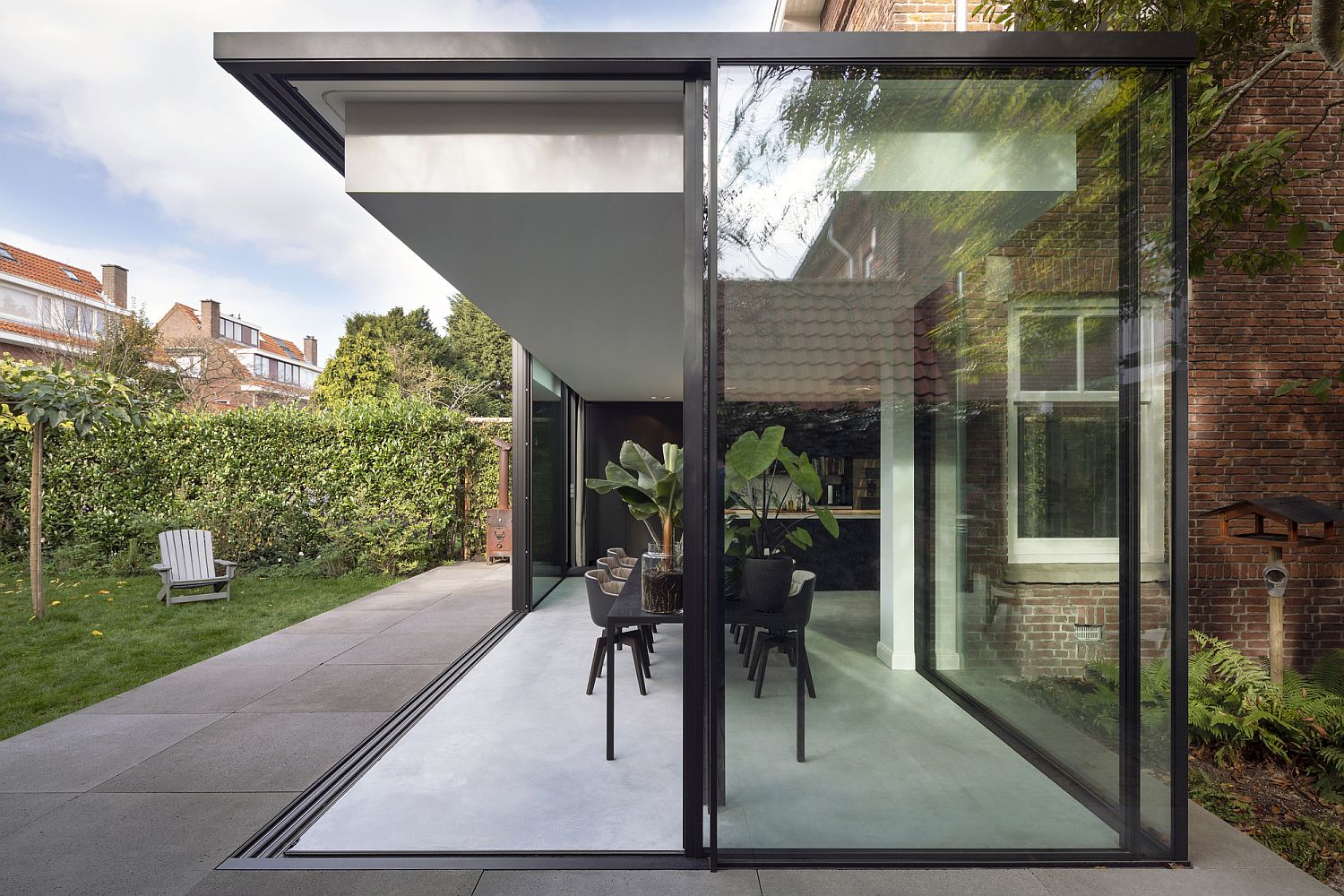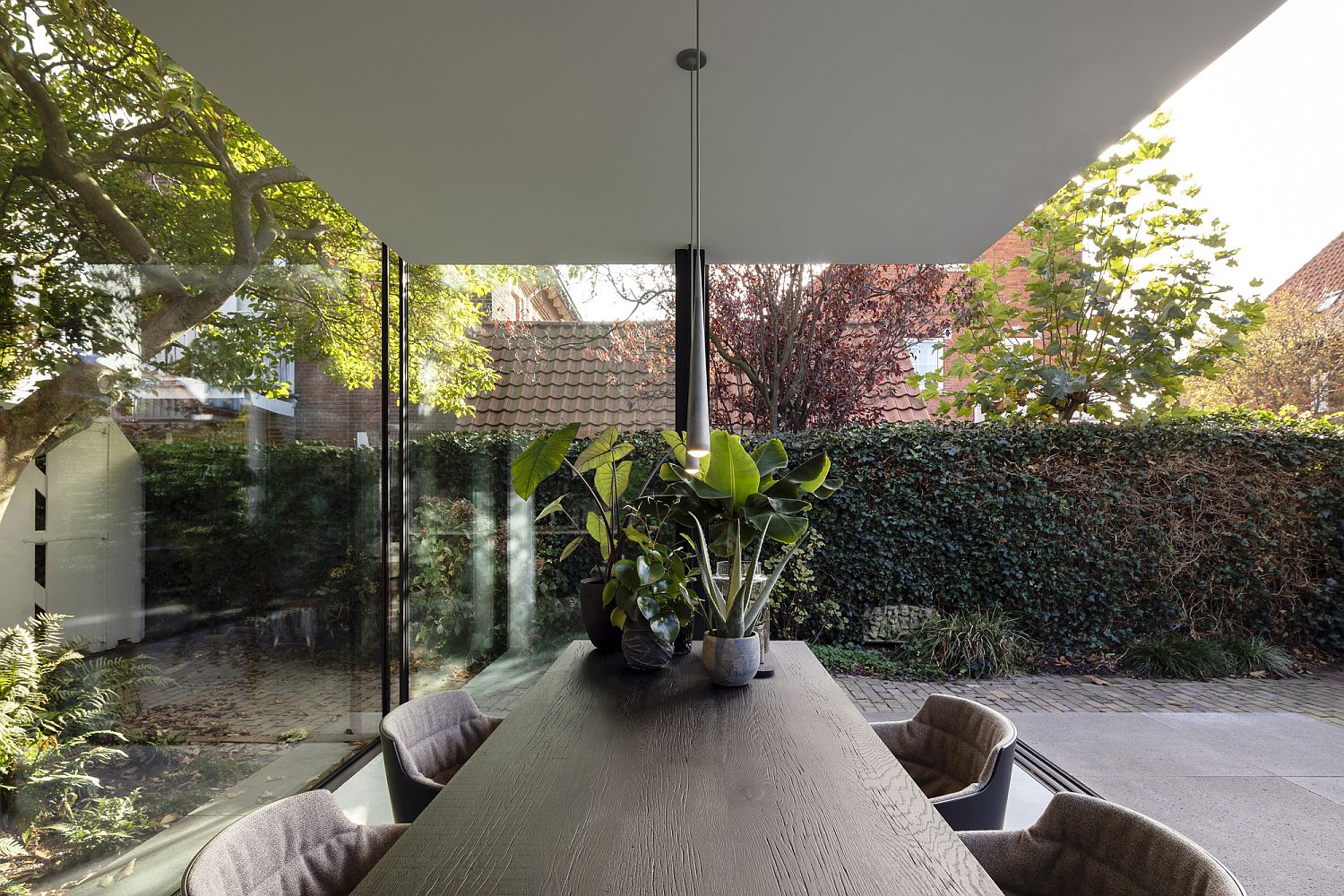 Liked the story? Share it with friends.