Thanks to a new wave of creative design studios, finding unique items (from furnishings to tabletop decor) has never been easier. Even one or two special pieces can make a big difference at home, especially when clean-lined style is involved. A beautifully designed objet d'art has the power to be the modern centerpiece of your space. Worth the investment, these treasures can elevate your interior to gallery status, especially when a less-is-more approach is involved. Keep reading to discover the how to get a clean-lined, modern look at home…
Sleek Furnishings
A less-is-more approach to interior design can be created by incorporating furniture without frills. Ferm LIVING showcasing soft blush with a contemporary edge, this Plant Box in Rose isn't just for plants! Use it to hold toys, books and more. Or focus on greenery by setting vases and potted plants inside. Bonus points for artful arrangements!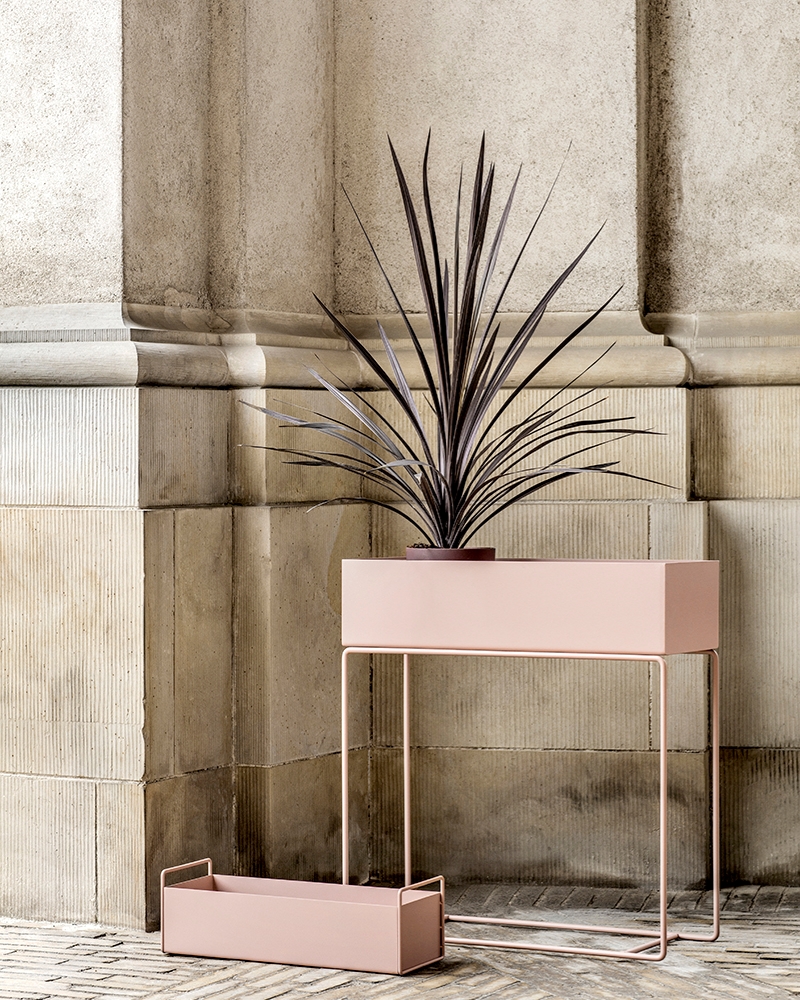 Don't be afraid to go vintage, especially if you focus on carefully curated items (or that one-in-a-million thrift store find that knocks your socks off). We're smitten with this 1970s Acrylic Purple Table from Coming Soon, a design shop that curates a range of intriguing finds from talented artisans. This table is so fabulous, it's hard to tell whether it represents the past or the latest in modern design!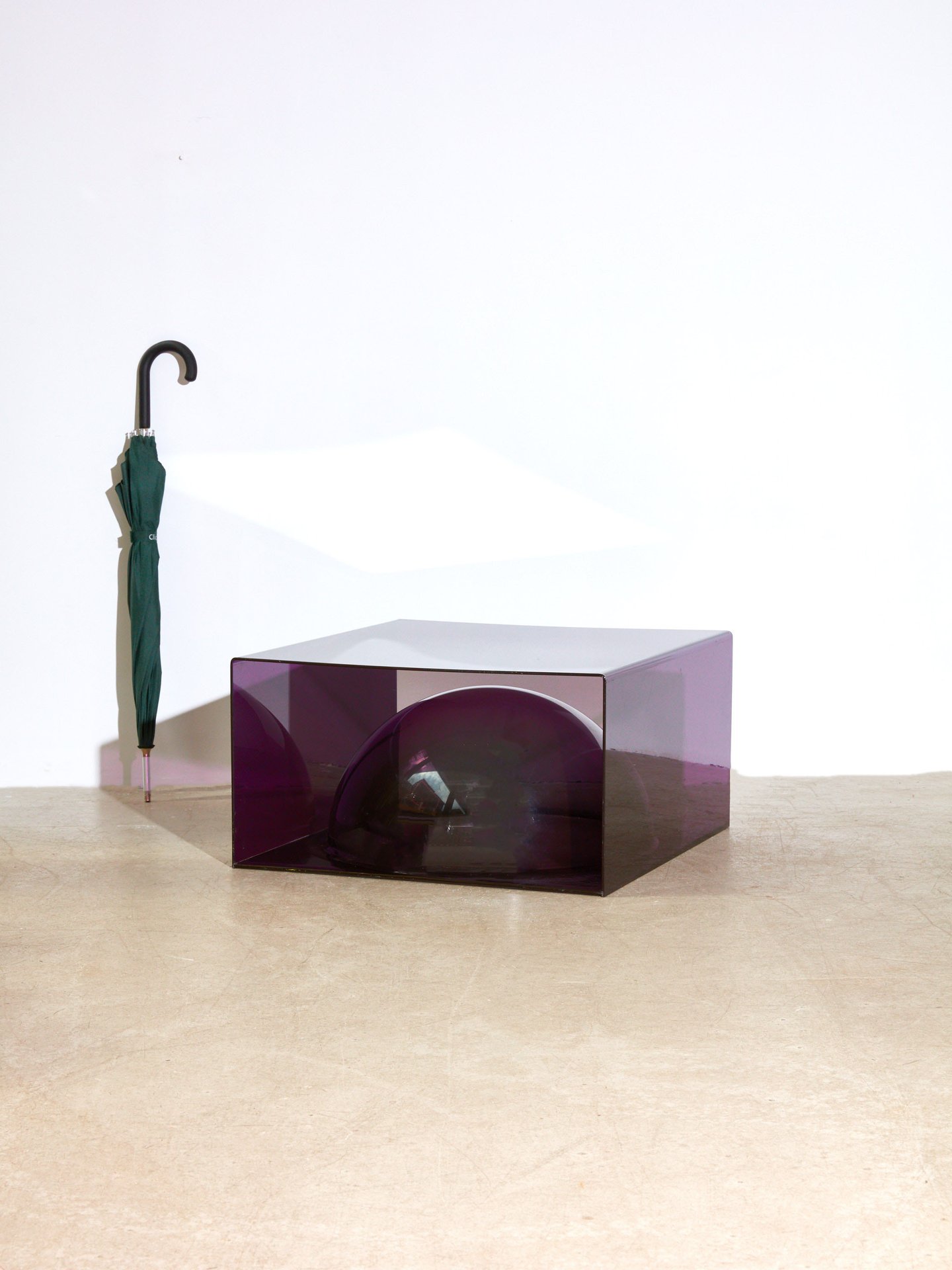 Concrete and brass are the materials of choice for the Ambrosia Table by Concrete Cat, also from Coming Soon. Are you as captivated by the colors and design as we are?! Learn more at Concrete Cat.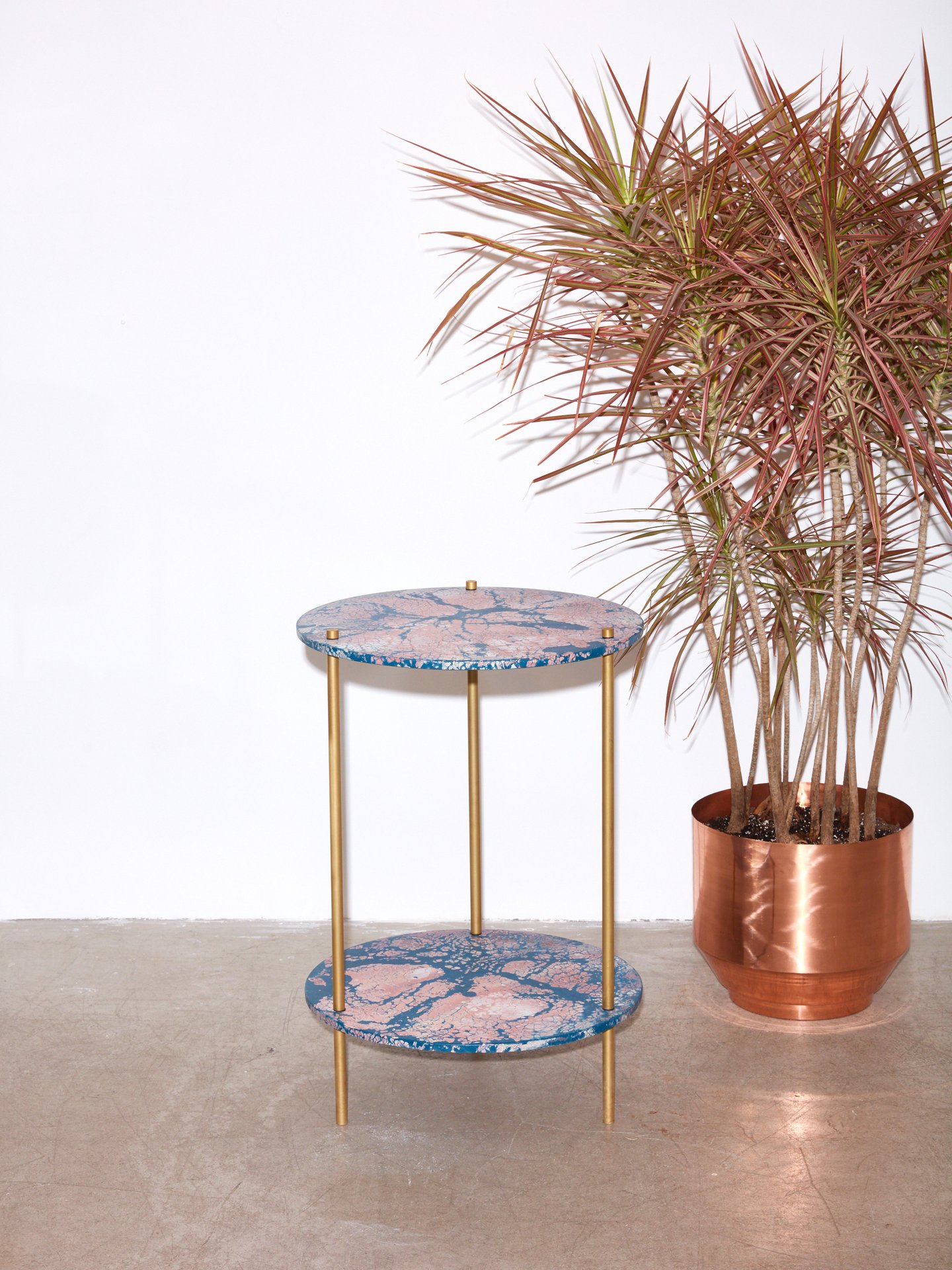 ferm LIVING's Unfold Room Divider in Dark Green can't help but exude '80s Deco style. There's a definite decadence about it, yet clean lines and bold curves keep it from entering fussy territory. A high-gloss finish seals the deal.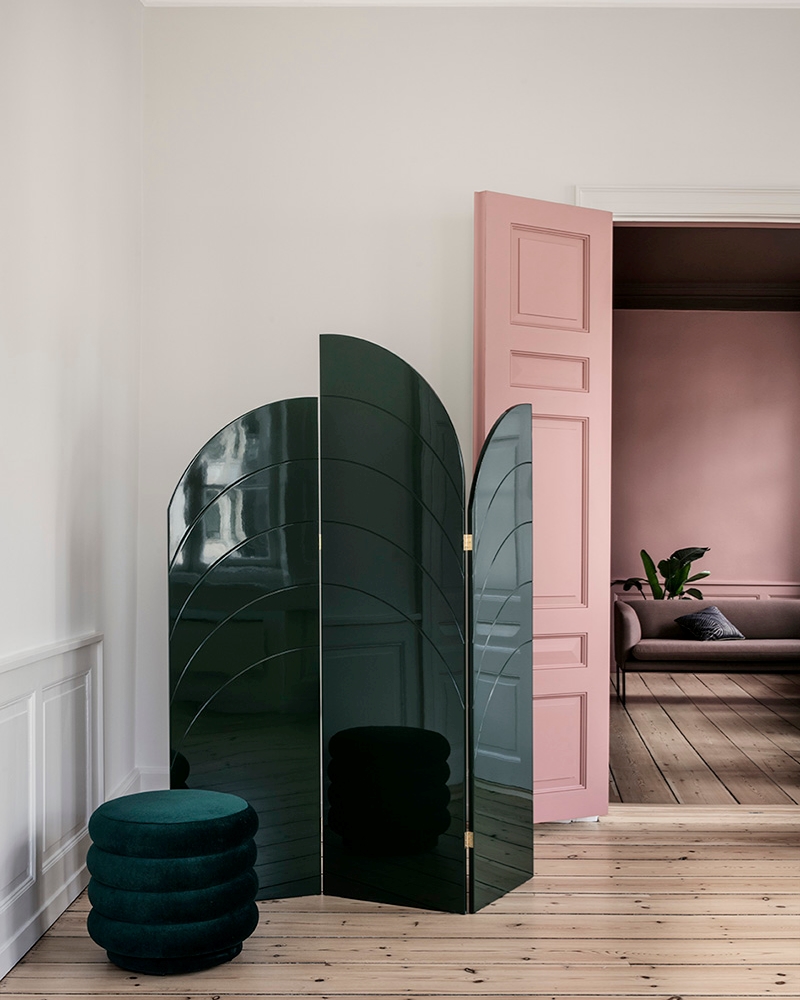 The room divider is also available in a subtle yet striking shade of Rose :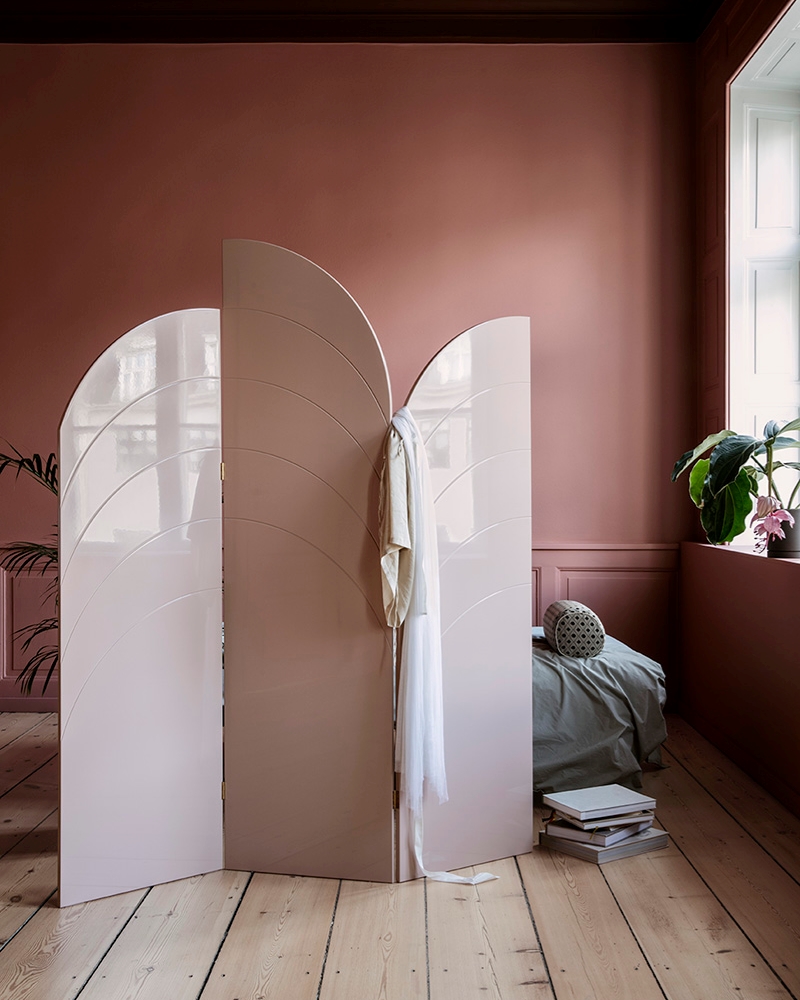 Objets d'Art
When it comes to clean-lined design, no treasure is too small! For example, a strategically placed wall shelf can bring modern style to the walls, and ferm LIVING's Haze Shelf combines wired glass with powder-coated metal for the ultimate in mixed materials. Once you're done admiring it, you can have fun creating interesting arrangements on two different levels!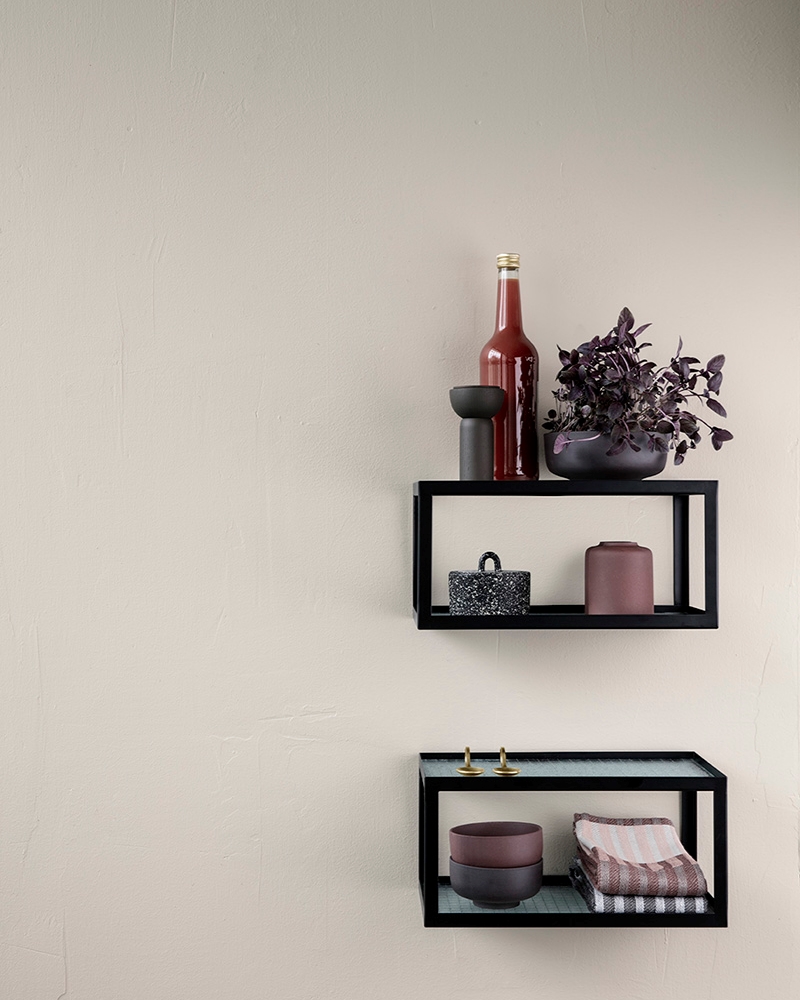 It turns out the world DOES look better through rose-colored glasses, especially when the glass is mirrored! AYTM's Circum Mirror can be displayed on the wall or used as a tray. Available in rose or black, as well as three different sizes: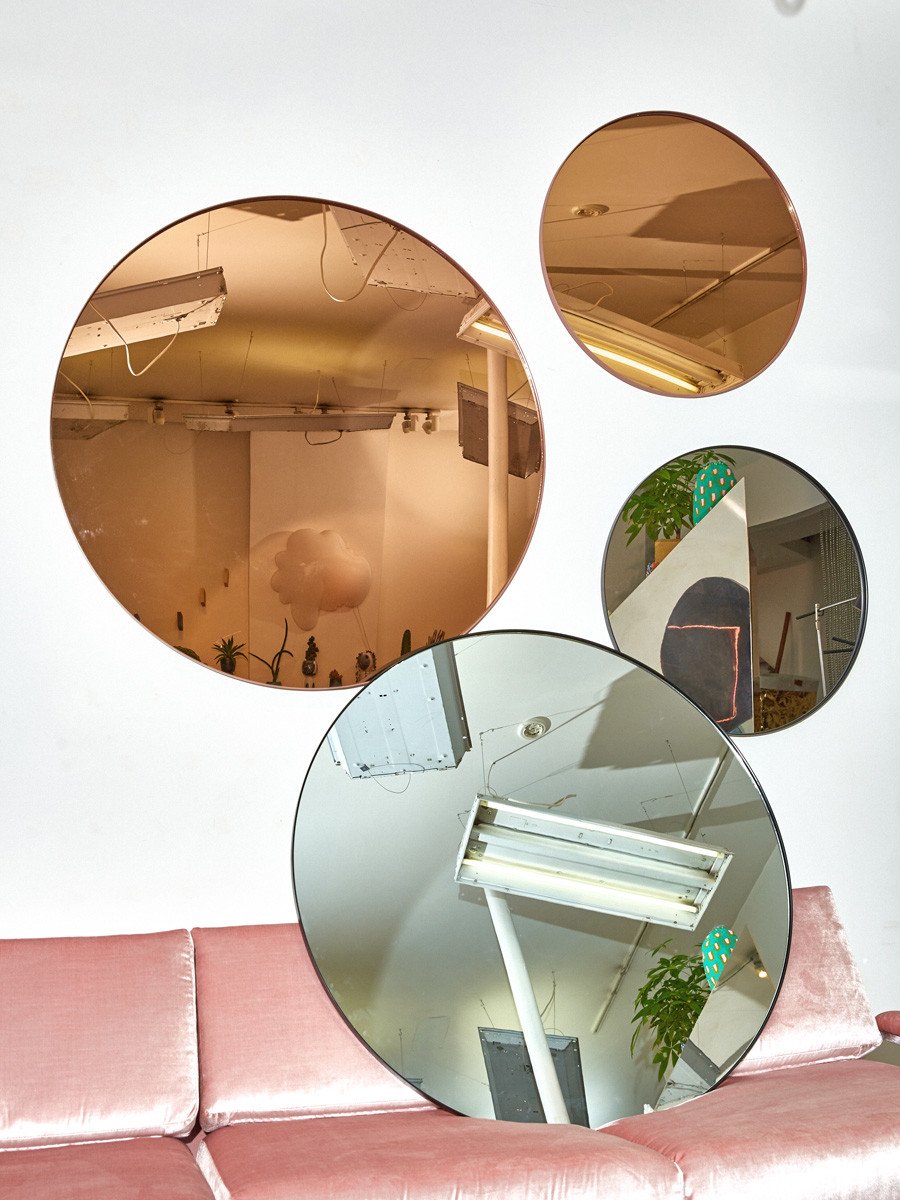 Even a tray can be elevated to a work of art when excellent craftsmanship and interesting details are involved. This wooden tray features metal inserts in a range of colors. Practical and eye-catching! Learn more at Coming Soon and AYTM: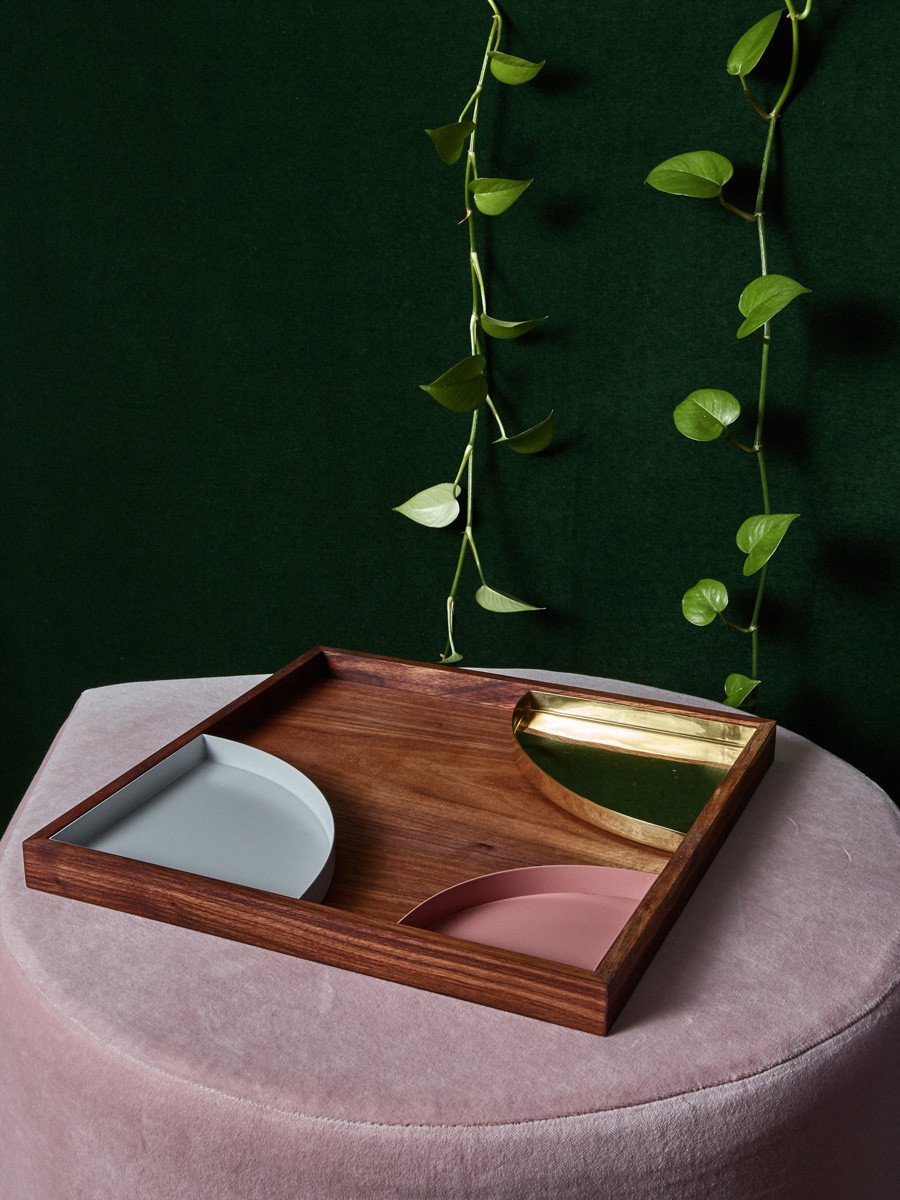 Are they vases? Candle holders? Sculptural forms? Why feel the need to pick just one?! ferm LIVING's Bubble Glass Objects are made from solid glass filled with air bubbles. Choose from four different shapes. Then again, don't hesitate to purchase all of them and create an artful vignette: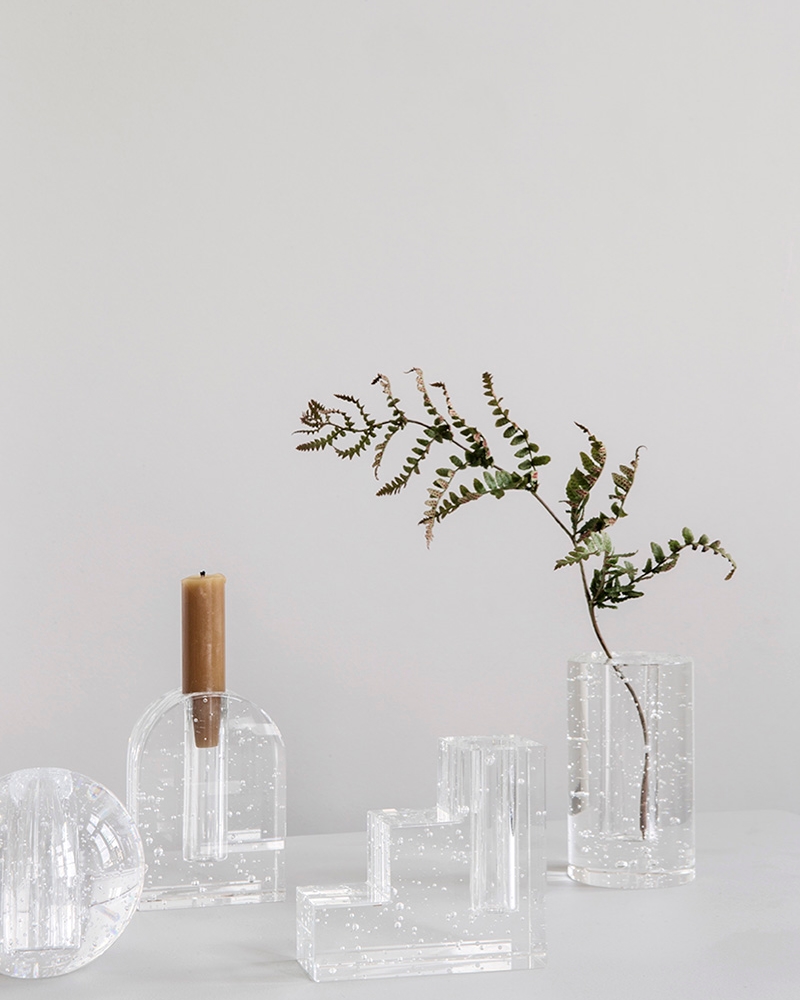 Who needs a late-night snack when these Bedside Carafes by Anna Karlin look good enough to eat?! Crafted from hand-blown glass, each carafe features a top that doubles as a cup. As with many of today's amazing finds, this product is also available through Coming Soon: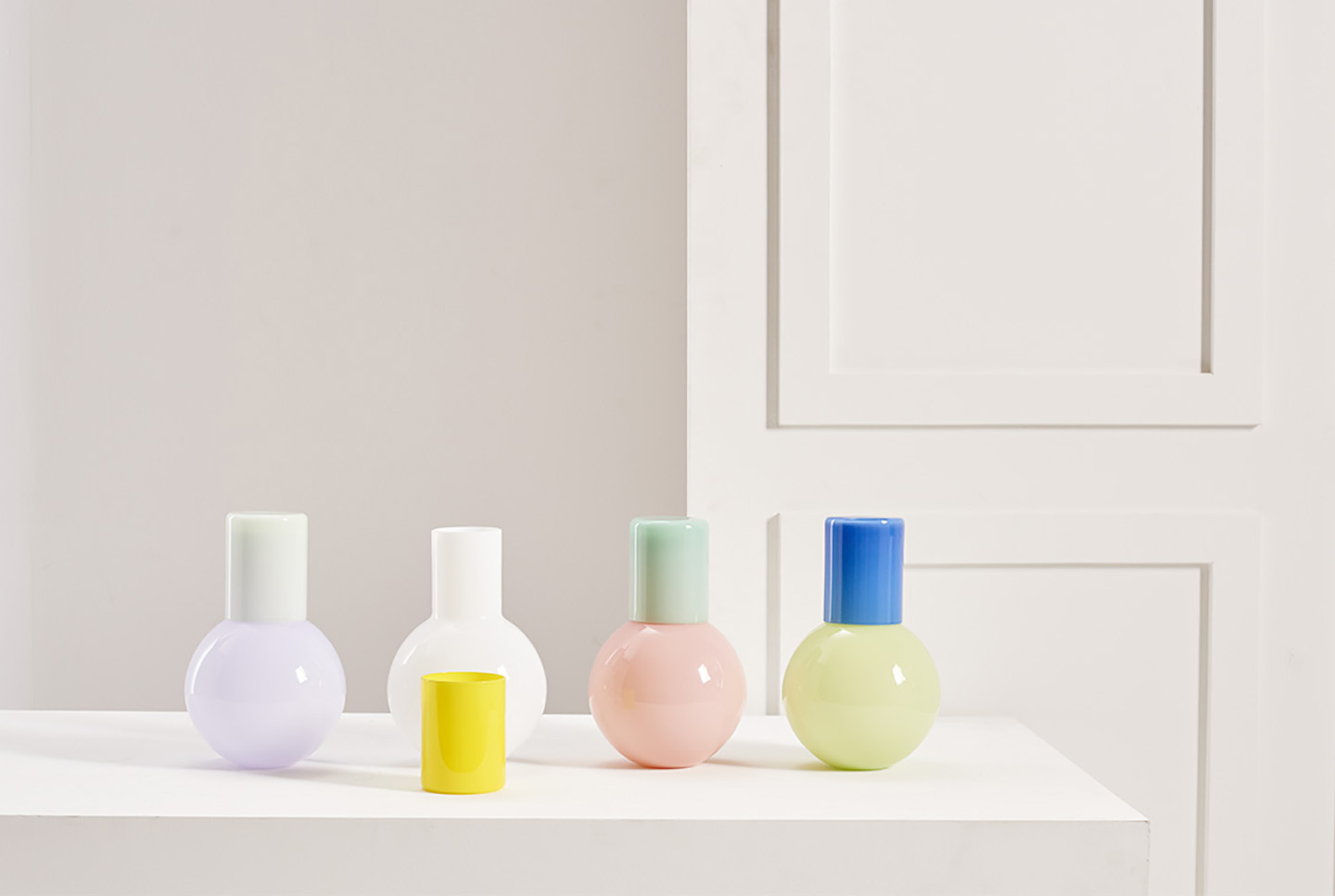 More design greatness from ferm LIVING follows, and this time the Spin Jar (with its pointed top and horizontal grooves) takes center stage. Shown below in three different sizes, the glass jar features a welcoming shade of rose. Not to mention, this stylish receptacle can be used to hold objects ranging from jewelry to candy: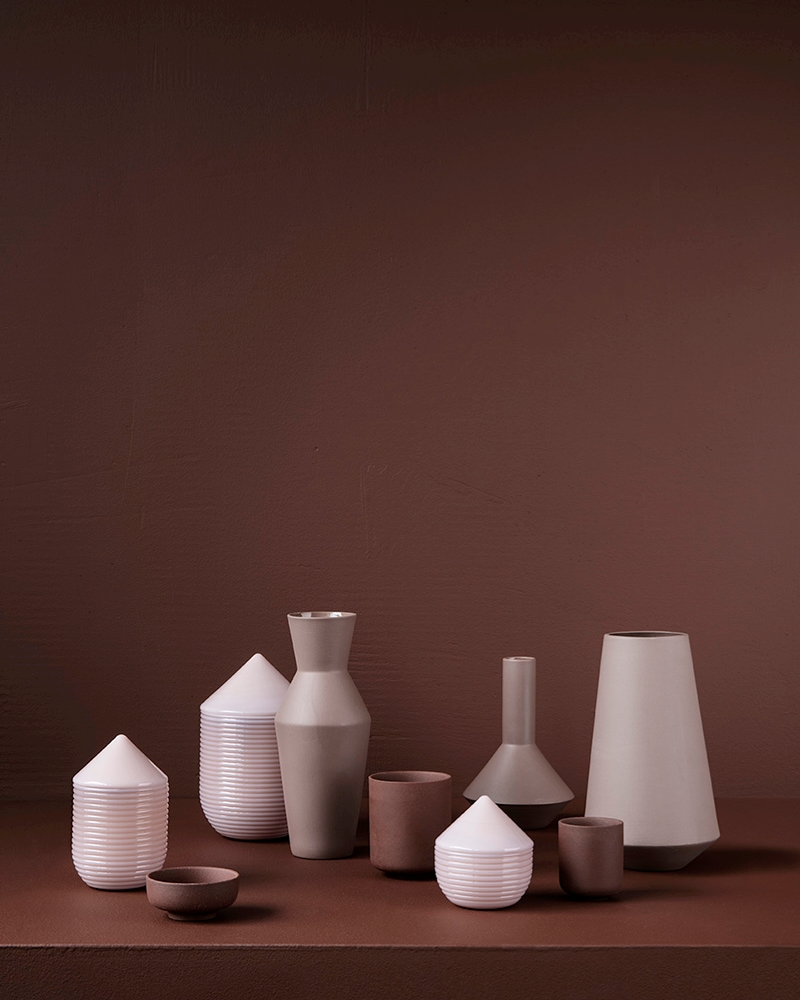 We're in the middle of a ceramics revival, and we at Decoist couldn't be happier about it! Lindsey Hampton's Ceramic Vase is crafted from earthenware clay, handmade in Vancouver, Canada. Two-toned style meets geo flair: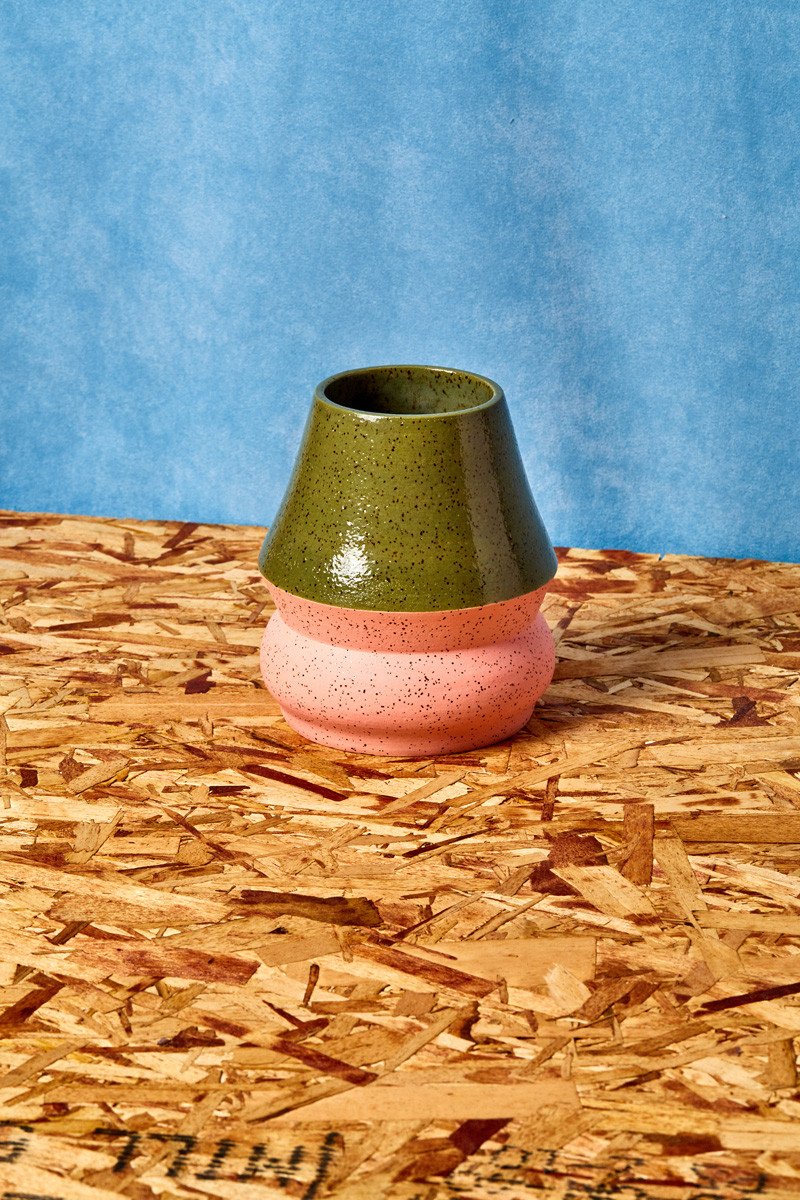 A big dose of delicious marbled style can be seen on the Atlas Bookends from Concrete Cat (available through Coming Soon). Sculpted from concrete, these sturdy pieces are fit for a museum, but they also provide the practical function of holding your reading materials in place!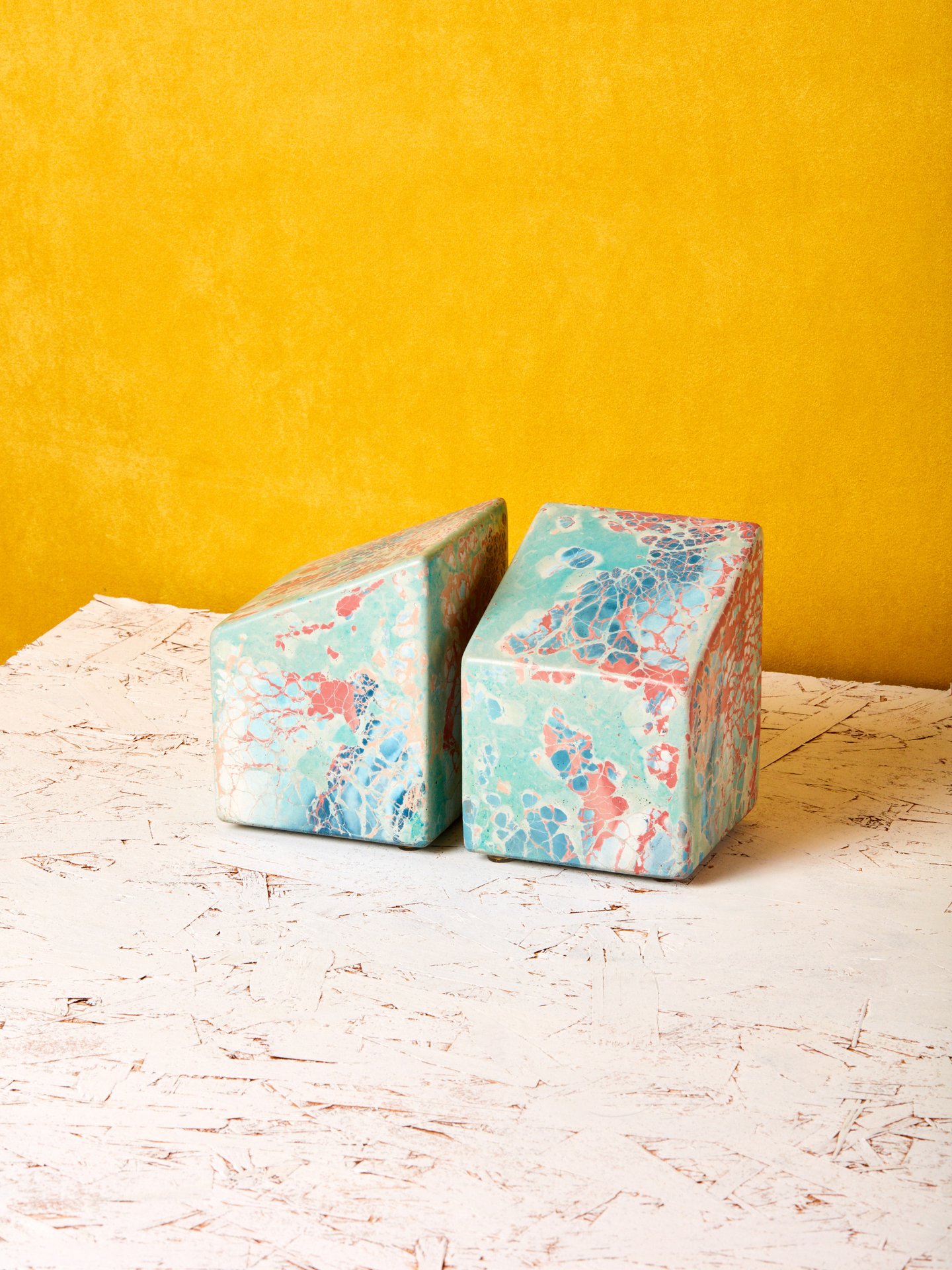 Who says marble is on its way out?! When marble patterns are featured on metal surfaces, a certain kind of modern magic results. Say hello to ferm LIVING's Marble Tin Boxes, shown below. Not only are they great for storing small items, they're easy on the eyes with their clean lines and interesting design: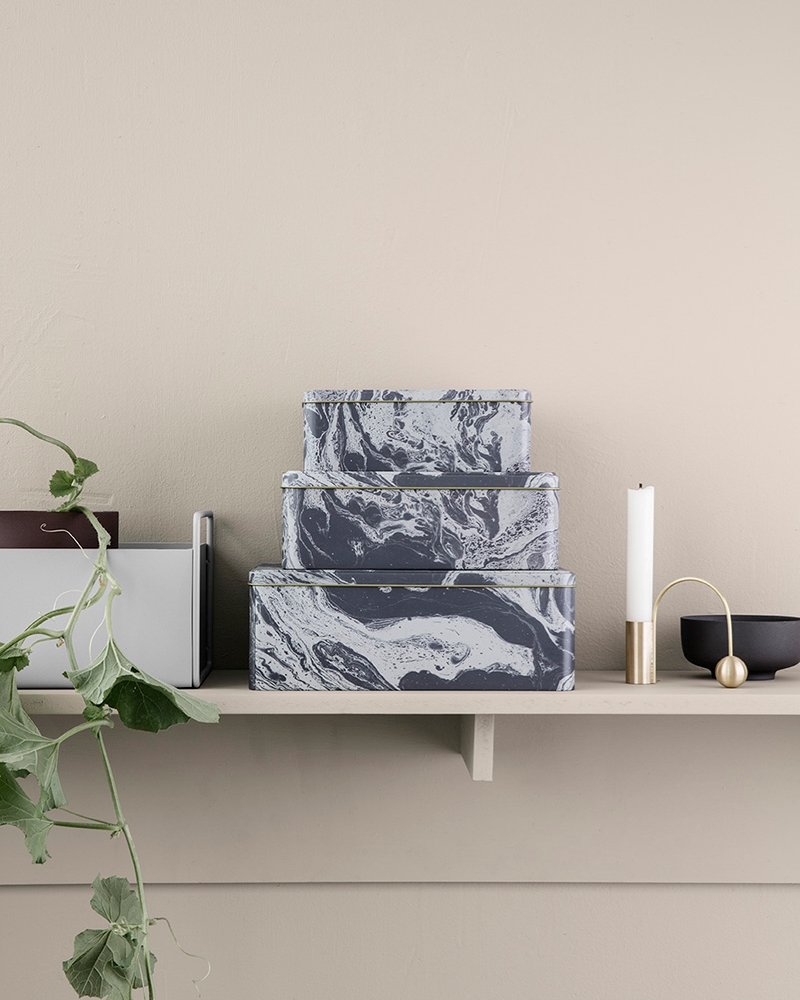 Get ready to grind your favorite spices, salts and peppers in your own Drupe Mill. Bring some modern style to your kitchen with this culinary tool made from ash wood. Choose from six different color options: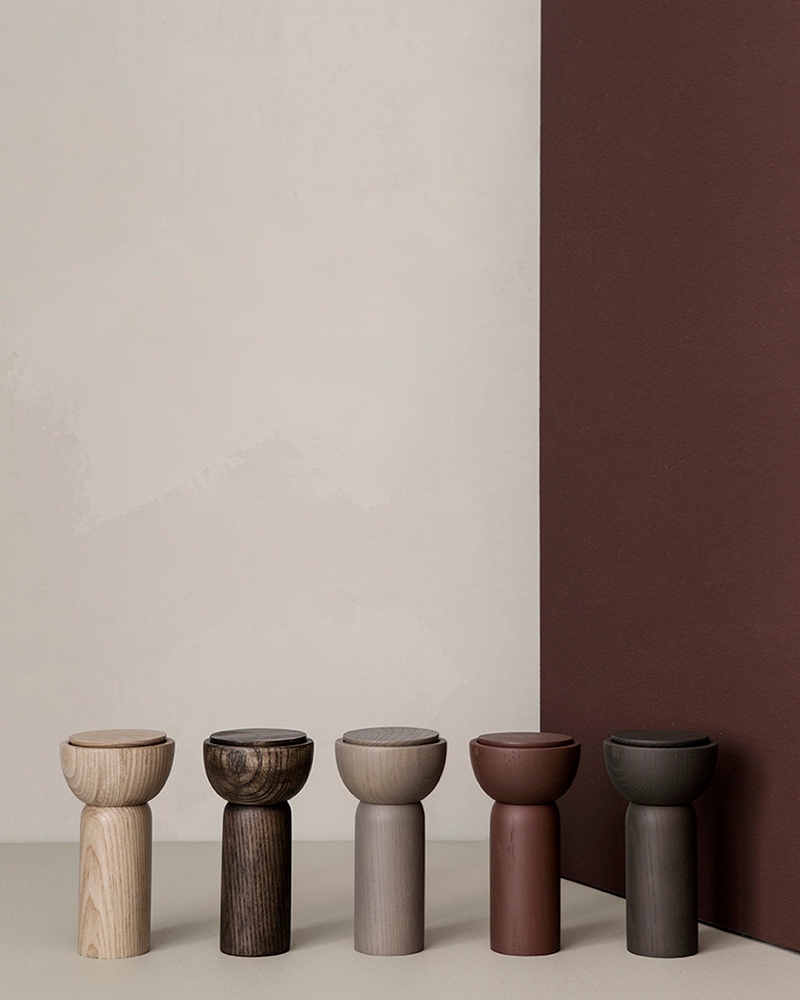 Modern Rugs and Textiles
We end today's post with a collection of rugs and textiles that showcase modern patterns. Abstract designs are beautiful complements to clean-lined furnishings and decor. This Loop Cushion from ferm LIVING is made from New Zealand wool, crafted with the help of a special loop weaving technique that results in a 3D effect.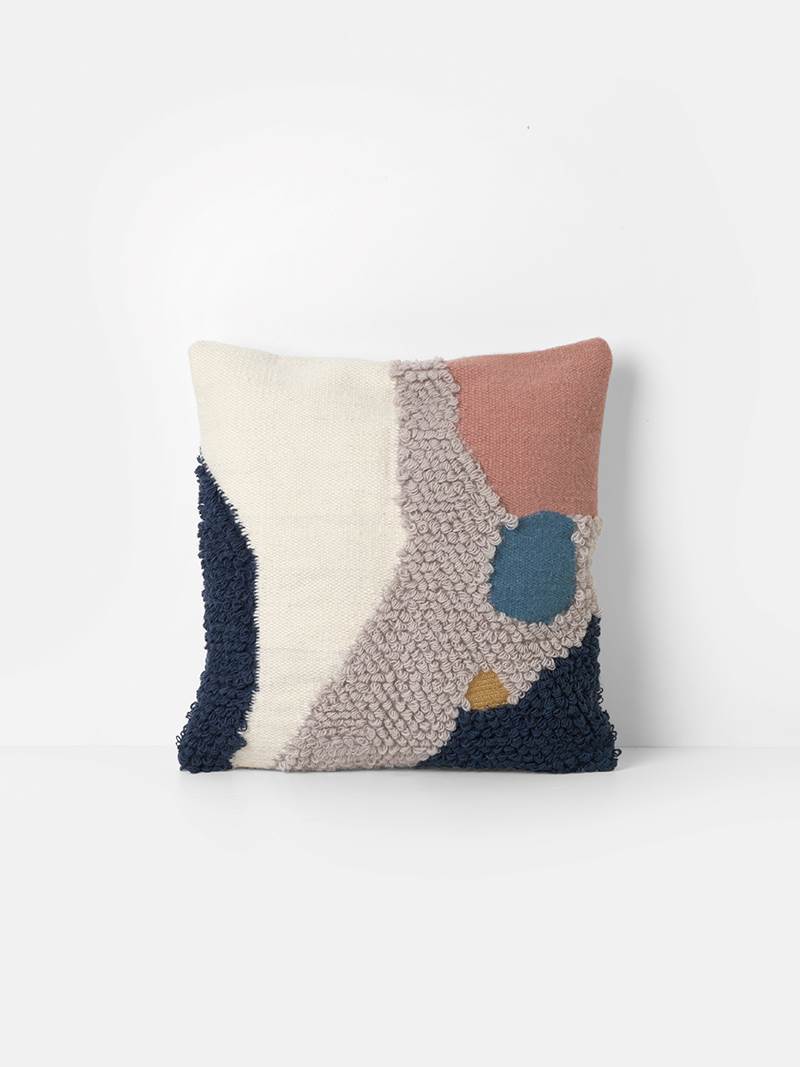 How fabulous are these Pattern Rugs by Anna Karlin?! Geo forms, brush strokes and dark outlines create artwork for your floor, and a 100% wool construction makes these pieces a true delight: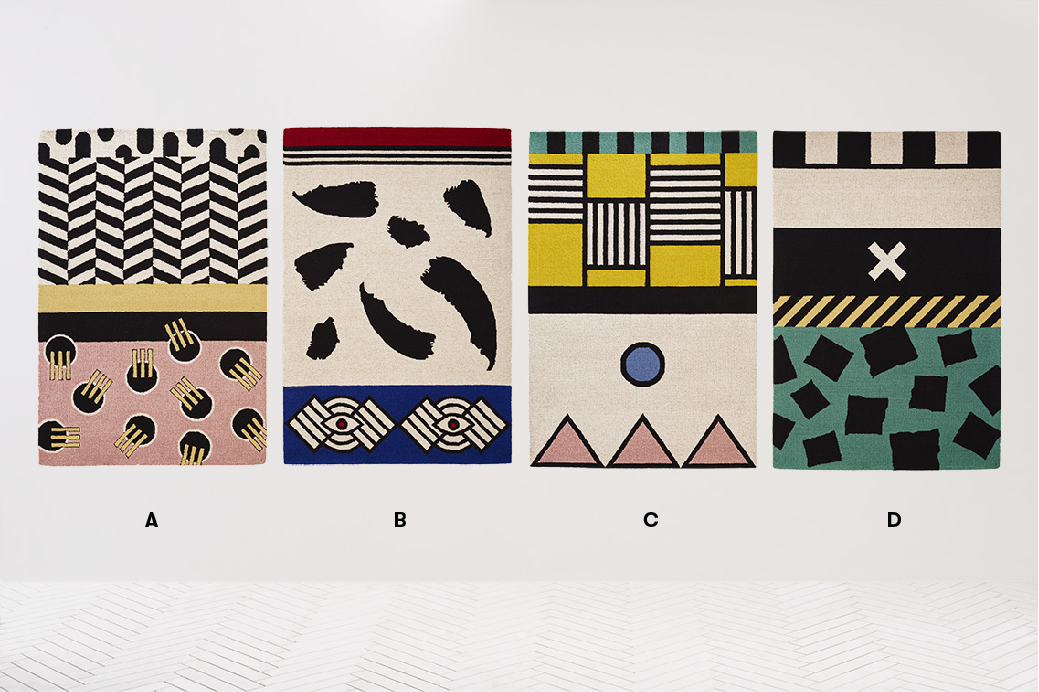 Last but not least, an interplay of color and line gives this blanket by Bogus Studio its distinct look. Available at Coming Soon, the blanket was actually created for Hotel Esencia in Tulum, Mexico. A big dose of modern design for your couch or bed!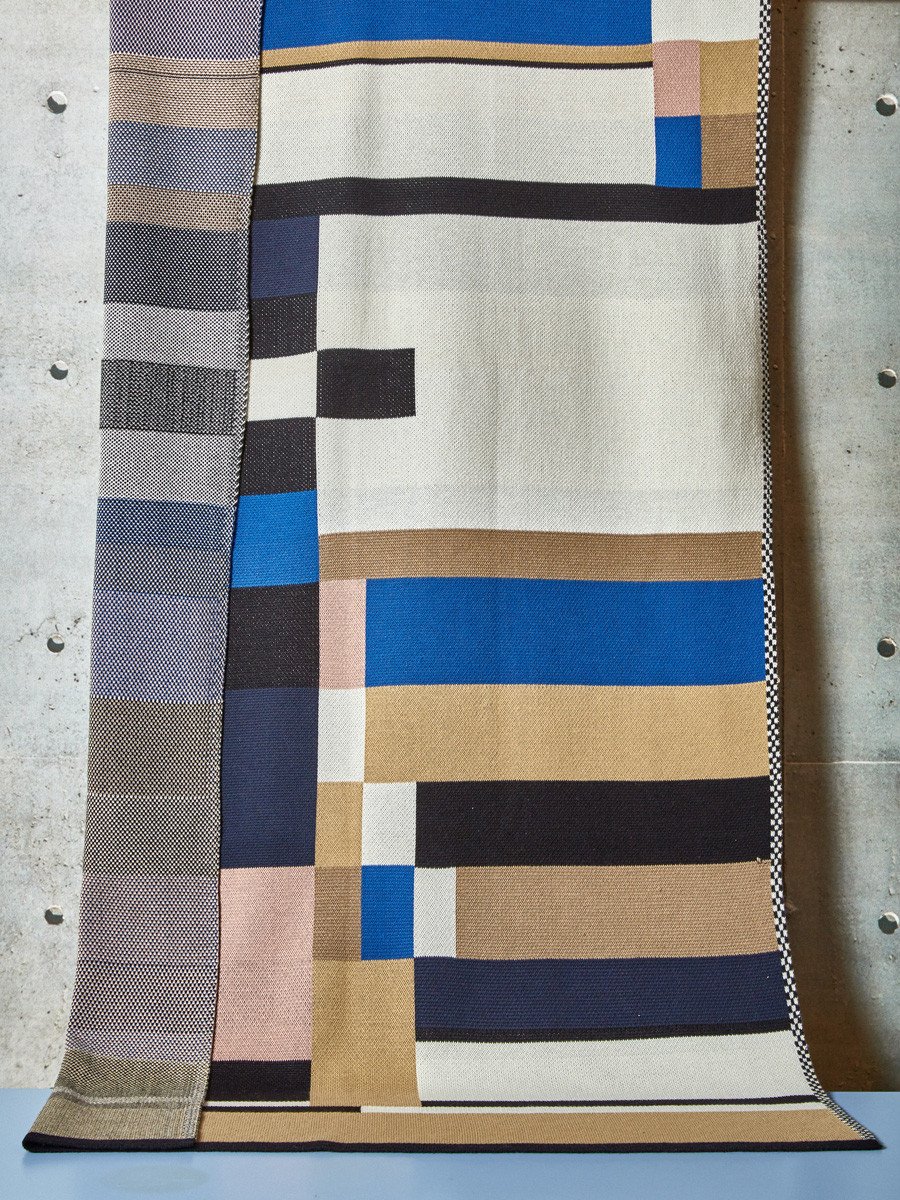 Beautiful, thoughtful design inspires true creativity. Rather than saturating every corner of your abode with something special, try a clean-lined look that lets a few specific pieces take center stage. Not only is this approach affordable, it's truly refreshing and makes your home a calm, uncluttered haven.