Transforming a home with a modern rear extension is definitely a hot trend that simply refuses to slow down. Not only does it give an old structure a new lease of life with simple refurbishment and a snazzy addition, but also cuts down significantly on construction costs. Today, we delve into the childhood home of Stephen Kavanagh in North Dublin and take a look at a rear extension that is inviting, contemporary and filled with plenty of natural light. The extension brings natural ventilation into an old, terraced house and acts as a semi-open interface between the main house and the large garden outside.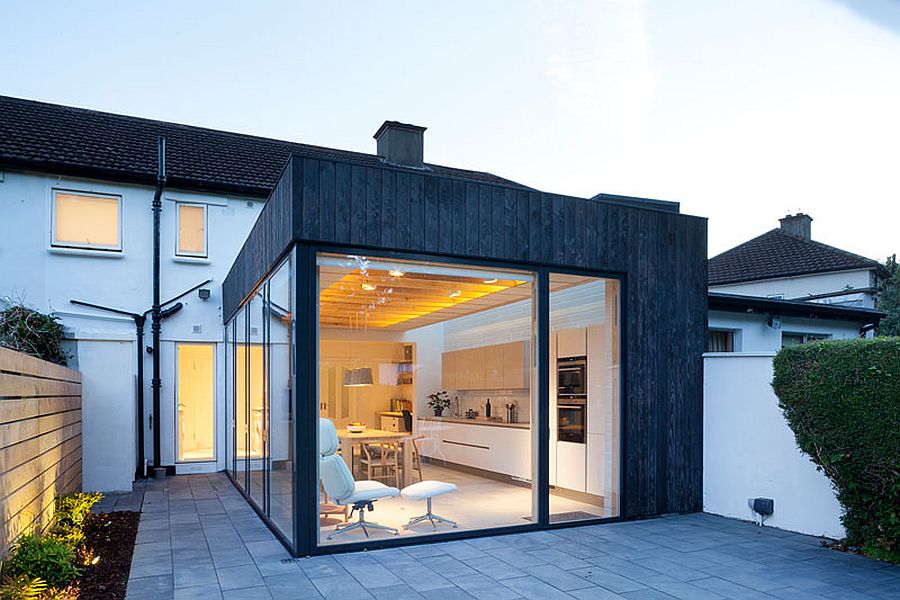 The new extension houses a contemporary kitchen and dining in neutral hues with warm timber surfaces providing the necessary warmth and textural contrast. Timber plays a major role in shaping the interior of the extension with even the pending lights above the dining table being crafted in wood and concrete! Large glass walls and windows along with a skylight ensure that there are no dark corners here. It is pendant lighting along with cleverly placed LED strip lighting in the ceiling that takes over after sunset to give the addition a cozy, pleasing aura.
RELATED: Glass and Concrete Pavilion Extends Timber-Paneled Home in Leipzig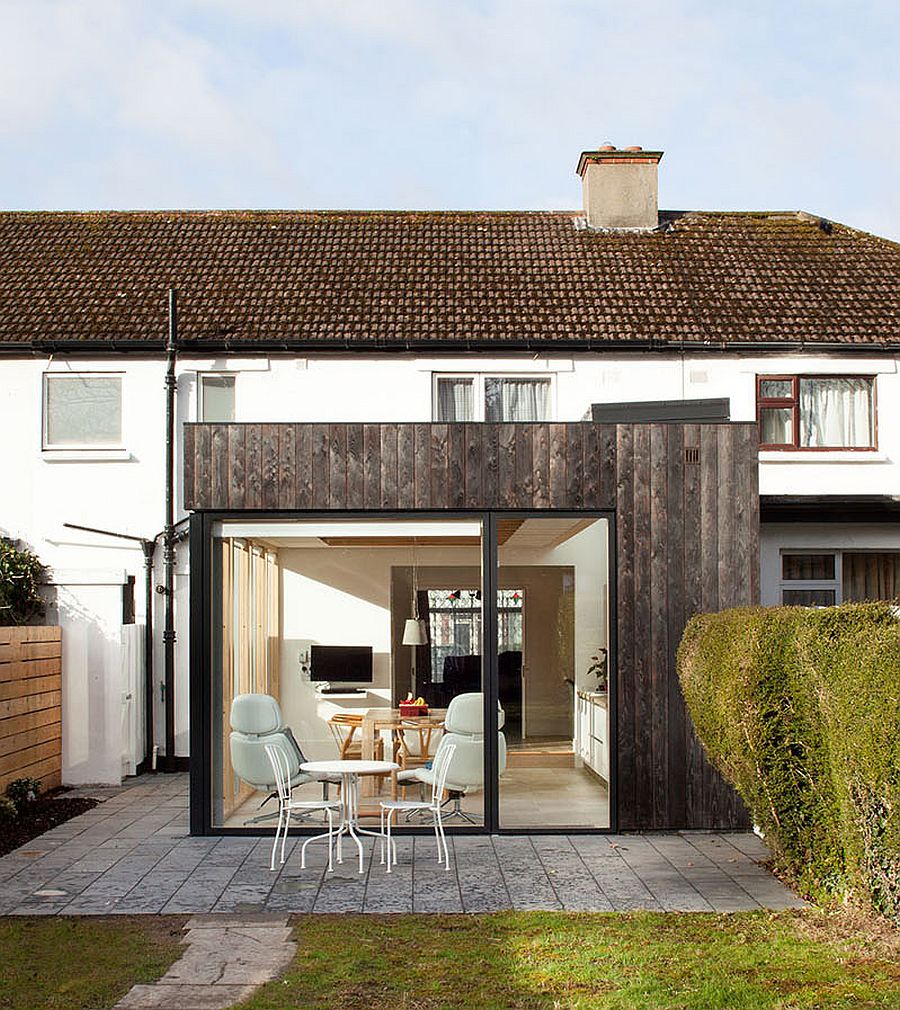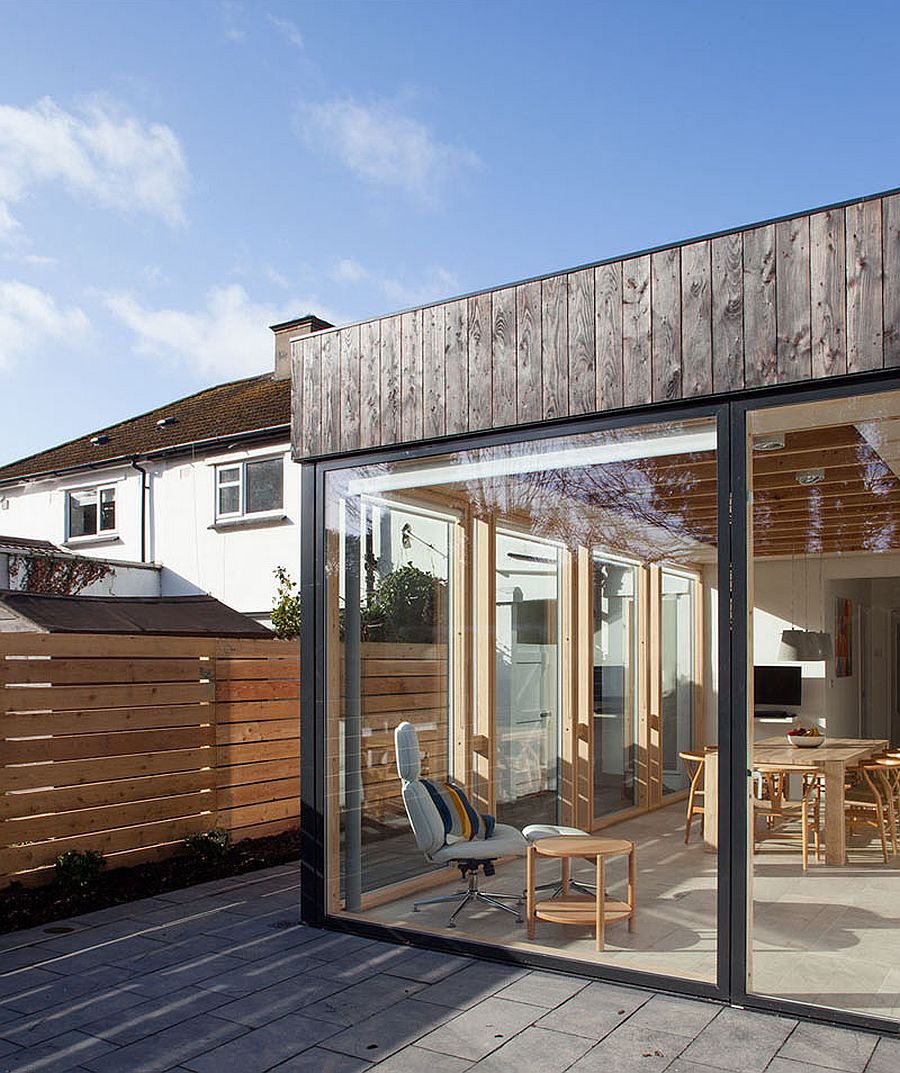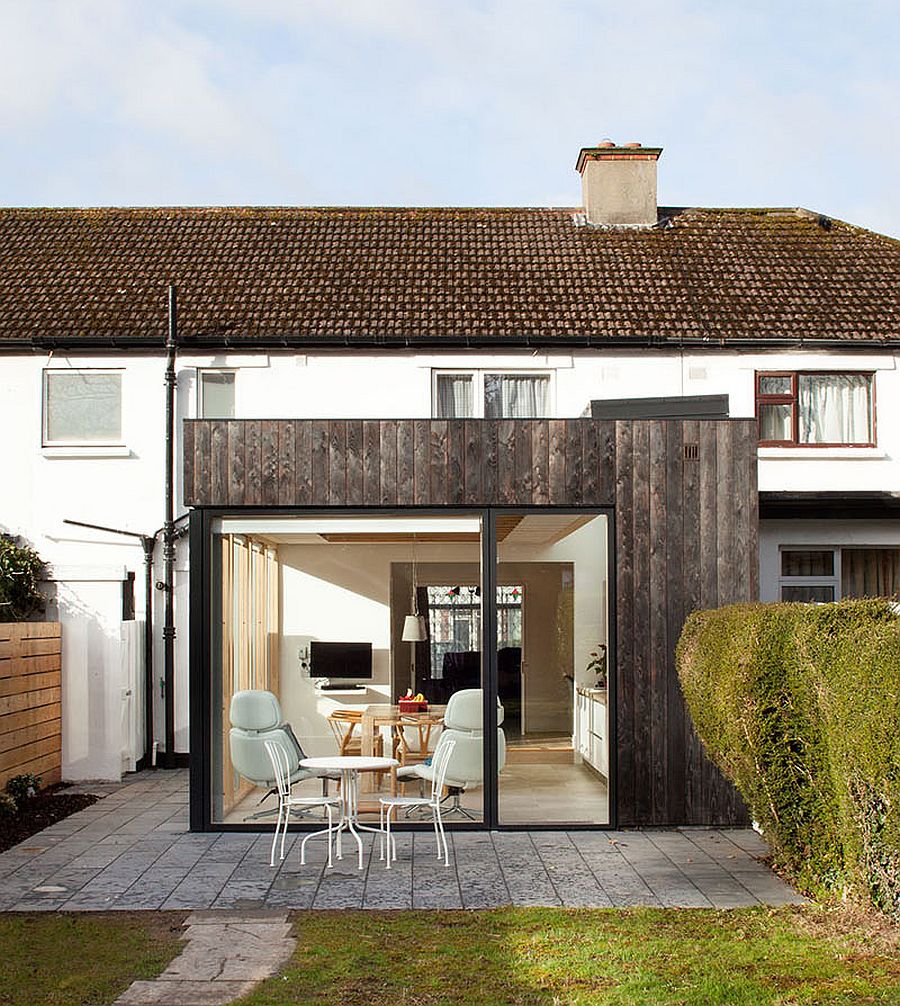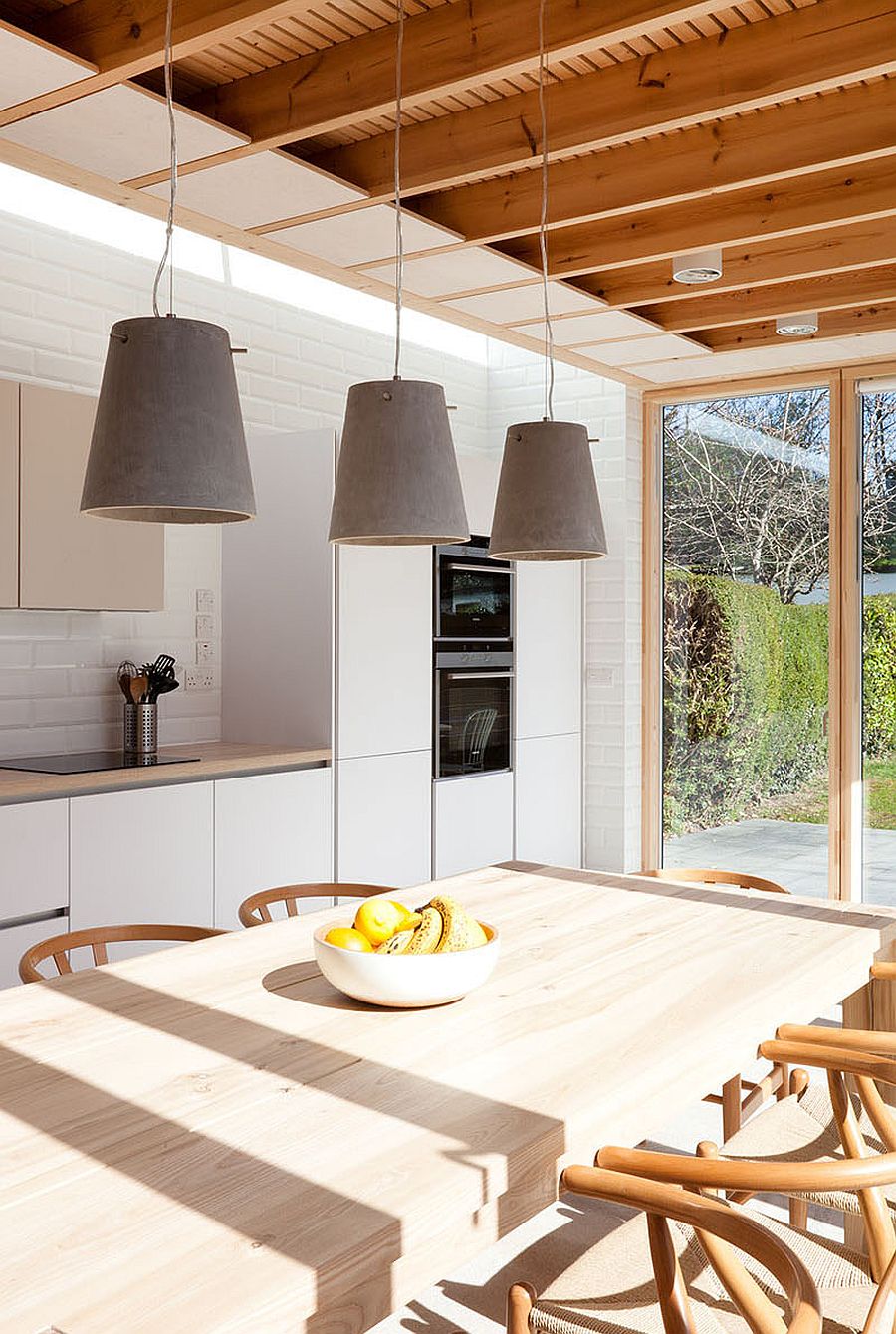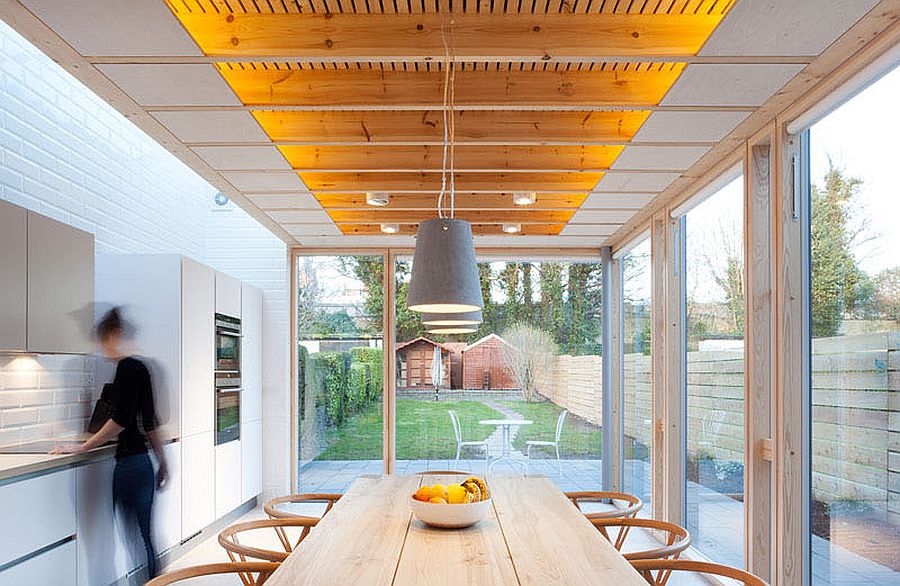 On the outside, it is charred wood that defines the extension and its dark cladding makes for a striking visual. Practicality is combined cleverly with unassuming design and modern aesthetics to create a dashing extension that completely alters the ambiance inside a previously dark and dreary Dublin home.
RELATED: Relaxing and Private: Glazed Rear Extension Breathes Life into this British Home