A vacation that drenches you in unparalleled extravagance even as you take in the sight of pristine white ski slopes and majestic alps all around, Chalet Mont Tremblant is truly one of a kind. Nestled in the world-famous ski resort of Méribel, this amazing getaway in the French Alps was awarded the title of the best luxury chalet in France for 2016 and that is barely a surprise. Of course, that accolade at World Ski Awards is an understatement when you consider the sheer opulence, grandeur and timeless aura at this ultra-lavish ski chalet. Housing 12 guests comfortably, the chalet consists of a master suite that is spread across the entire first and 5 additional bedrooms with fireplaces.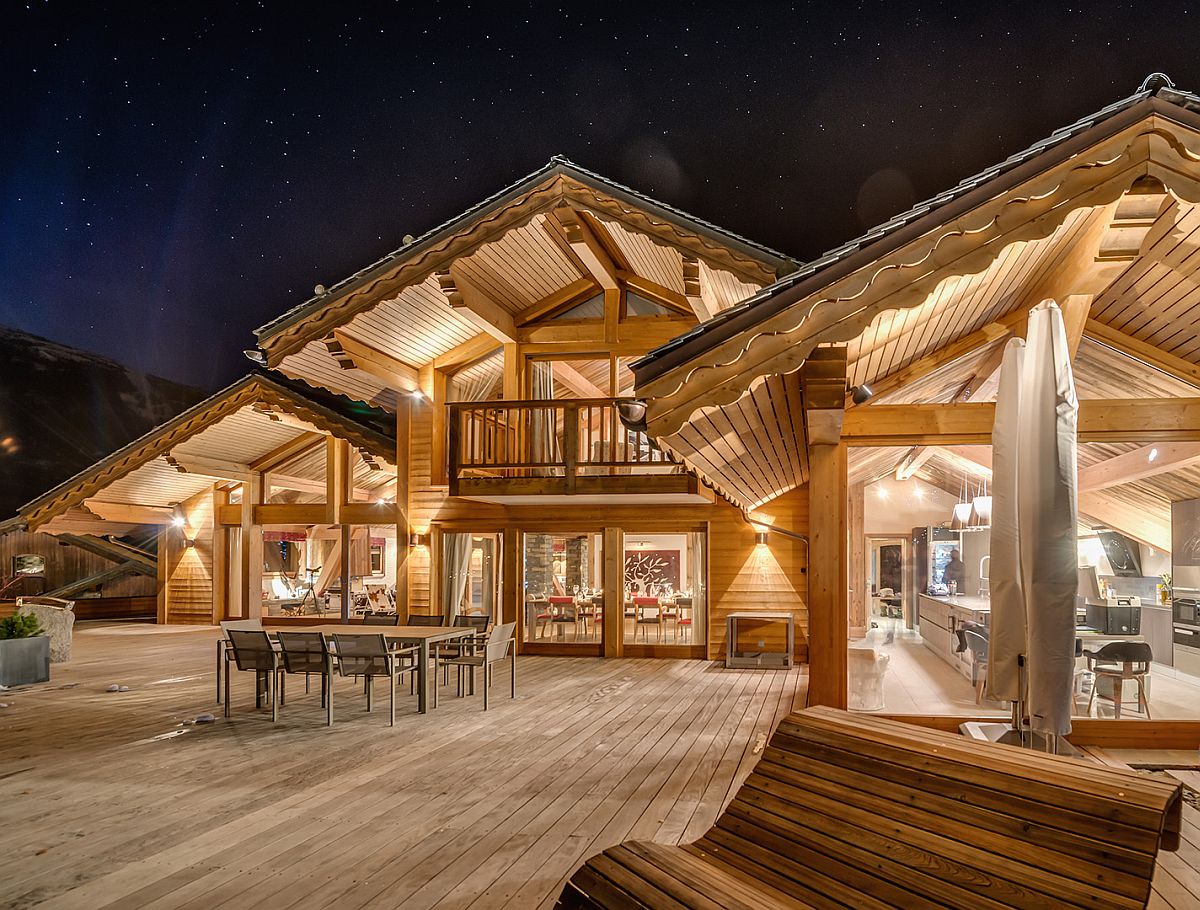 World-class service greets you at this dreamy French chalet with pre-arrival concierge service, a dedicated manager, chef, chauffeur and daily housekeeping at your service, customized culinary delights and endless luxury! The lower level of the chalet contains an open plan living with plenty of seating space for guests. Classic décor, midcentury modern icons and contemporary furniture sit comfortably next to customized windows seats and plush sofas, offering you a great gathering spot. New-age gadgets and smart technology is crisply interwoven with the classic chalet ambiance to offer the best of both worlds.
RELATED: Alpine World of Unparalleled Luxury: Stunning Chalet Marco Polo in Val d'Isère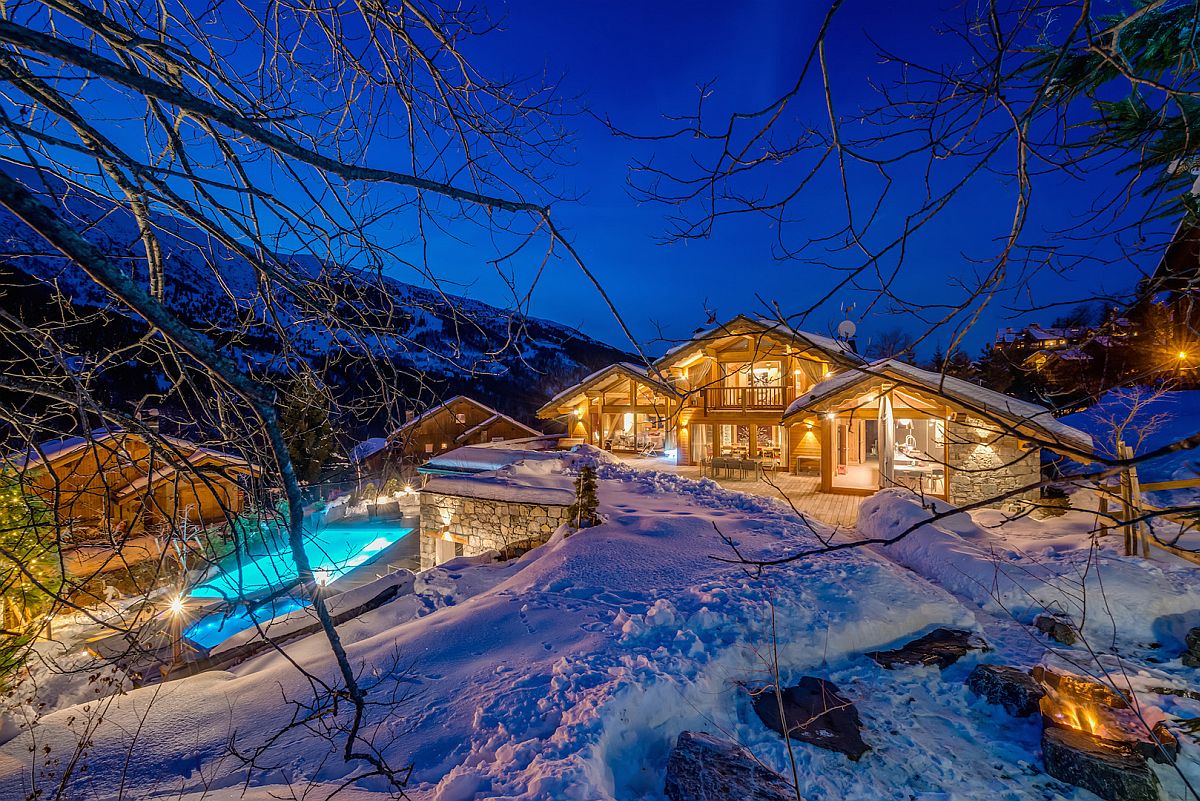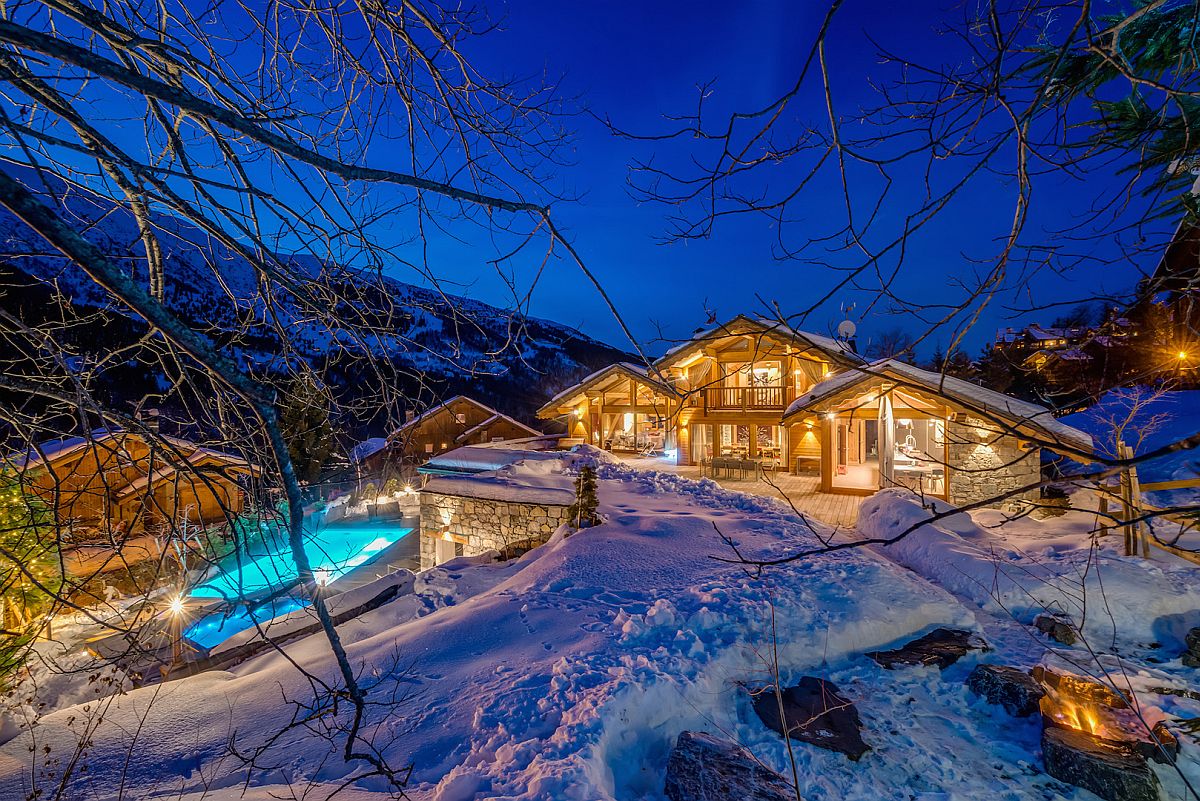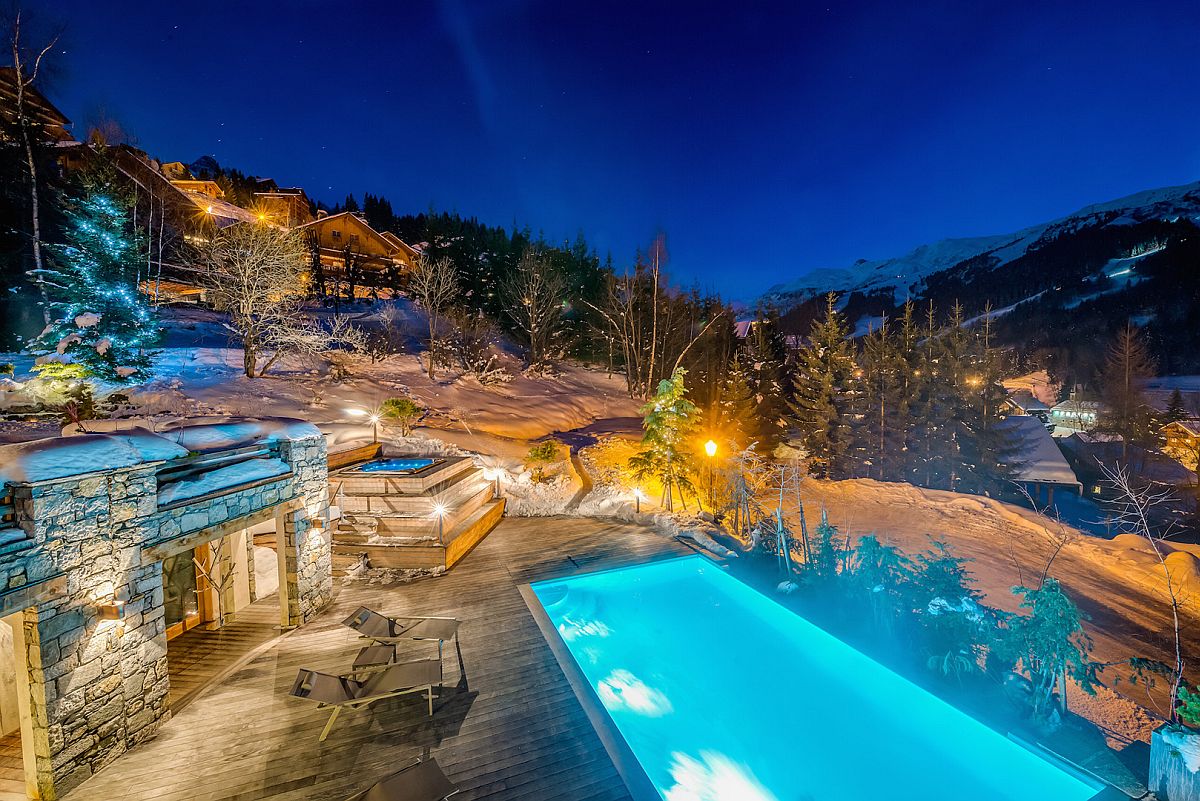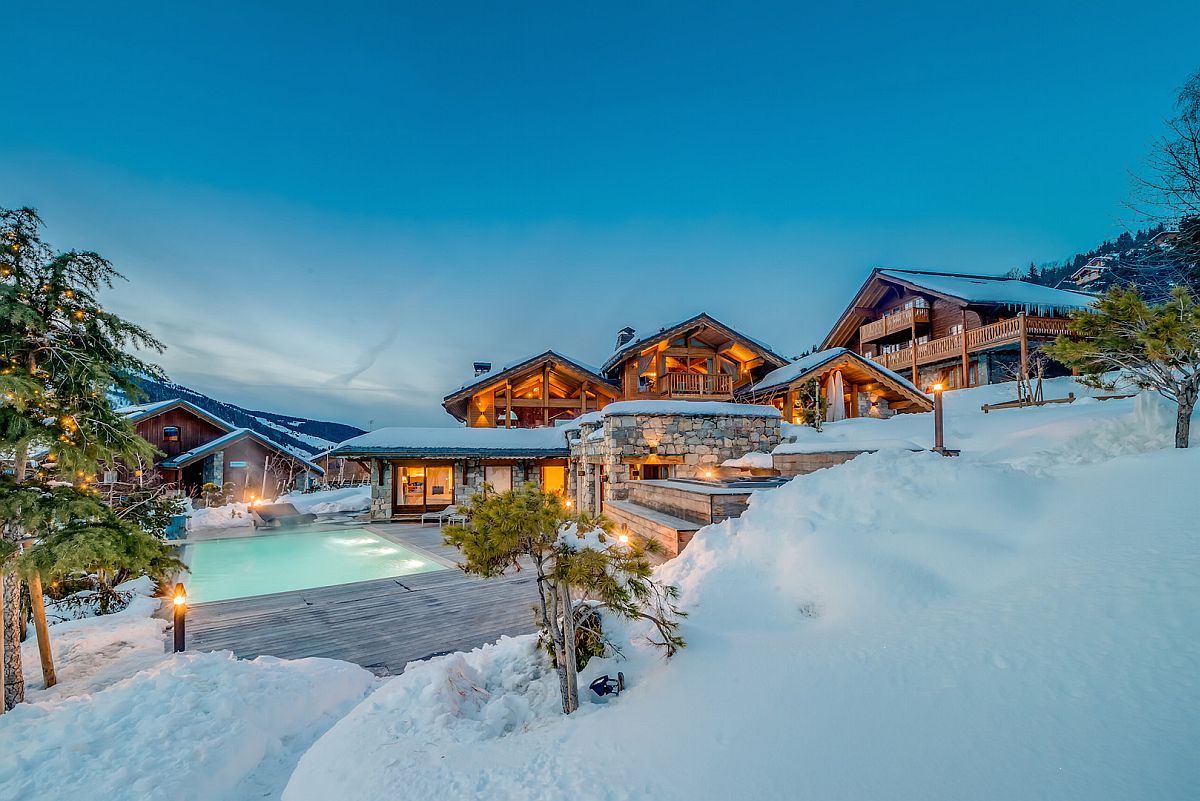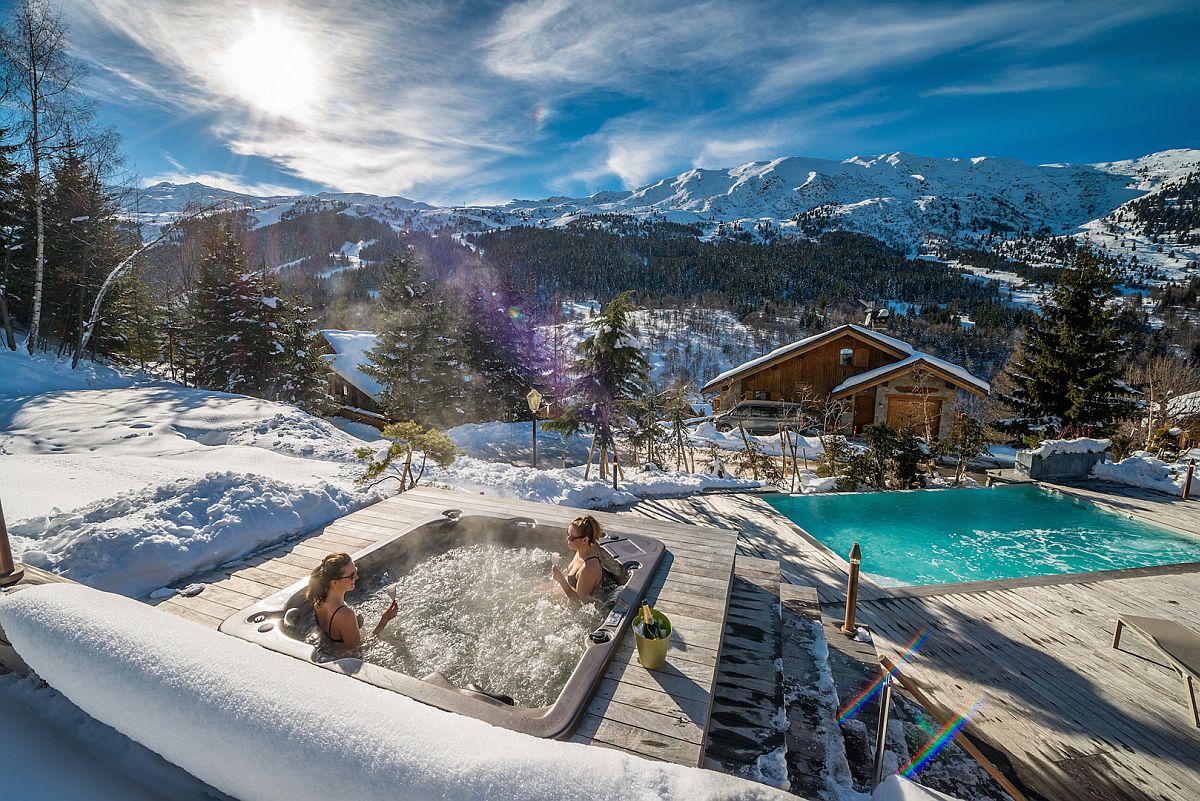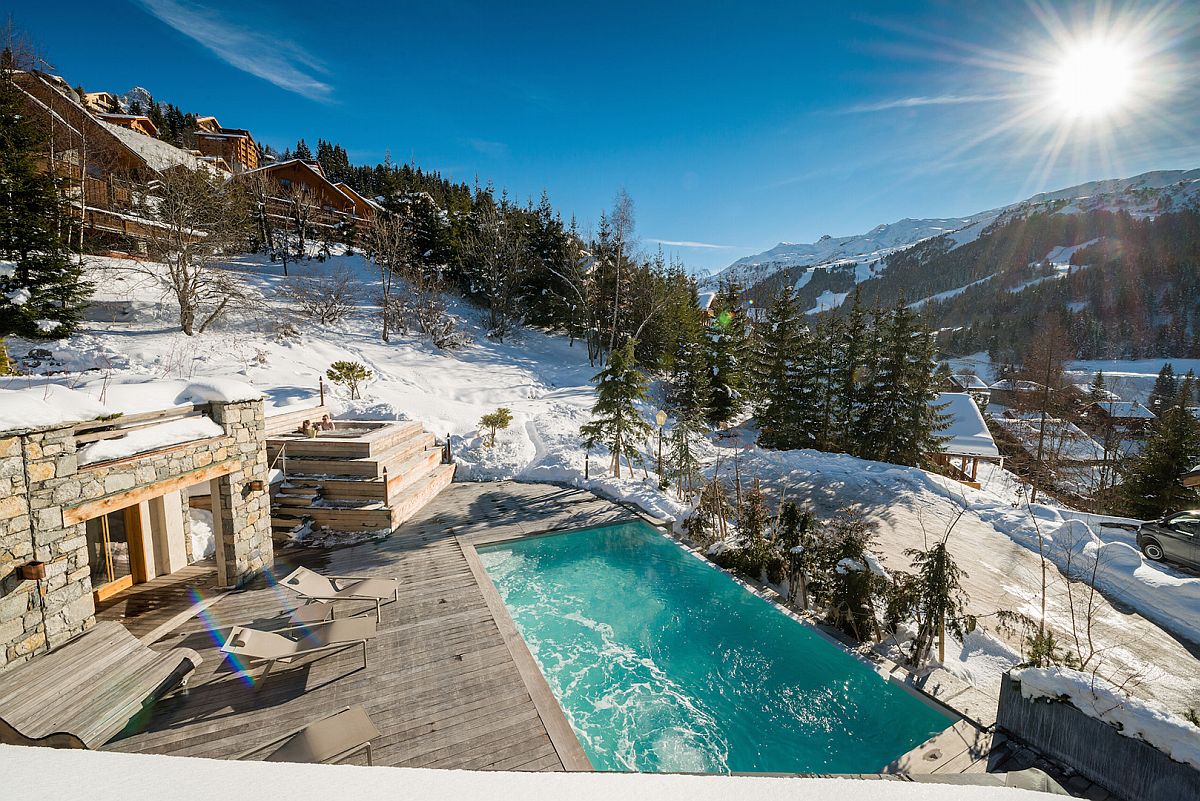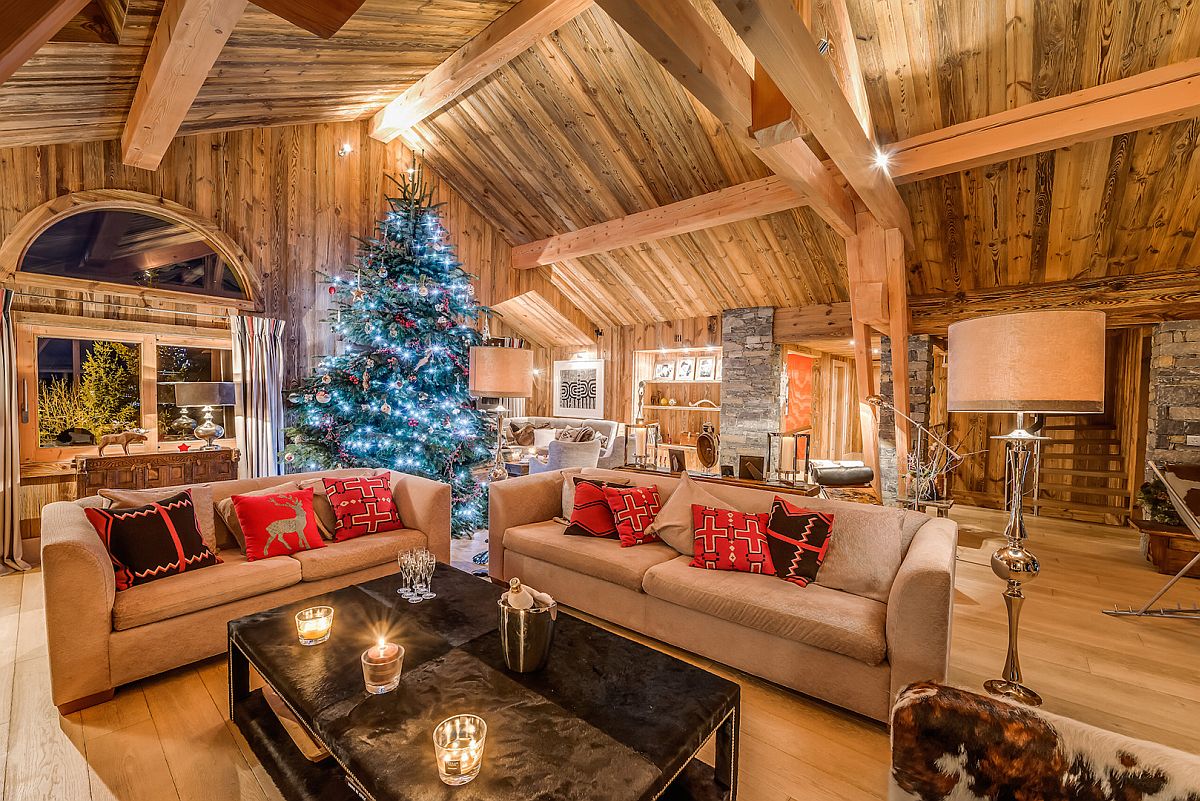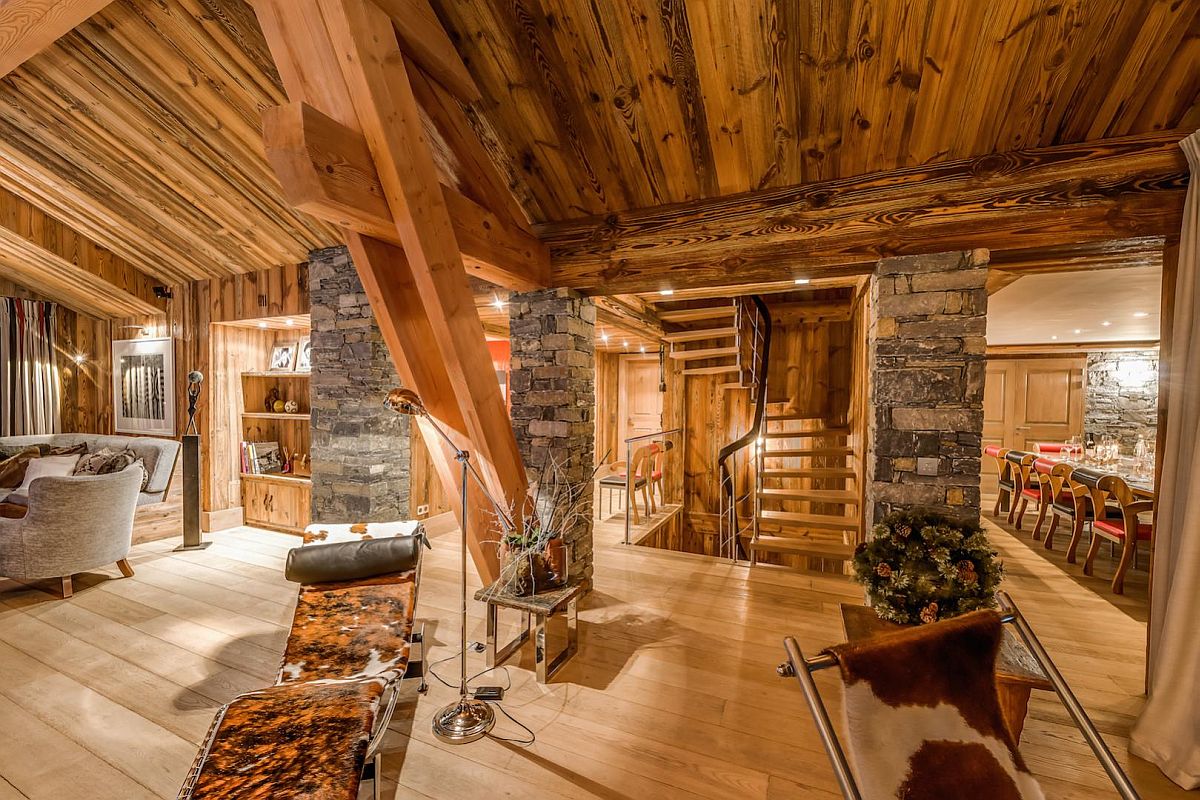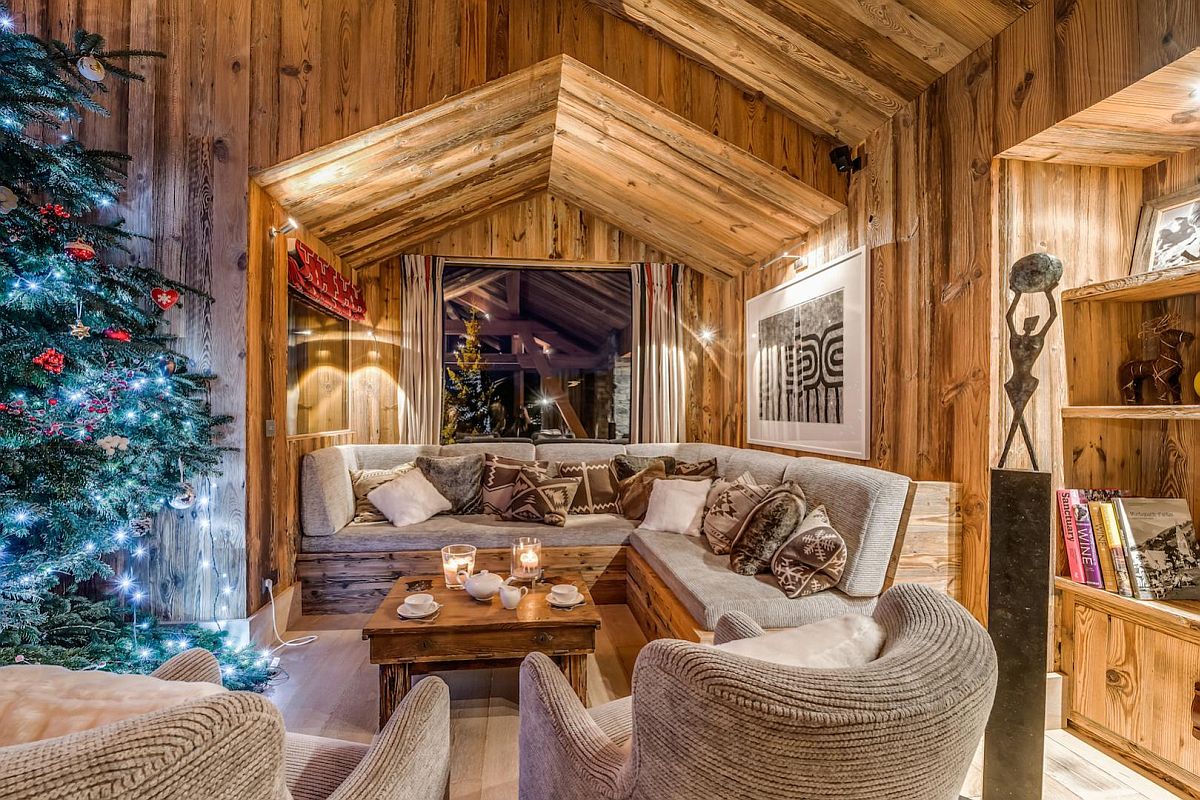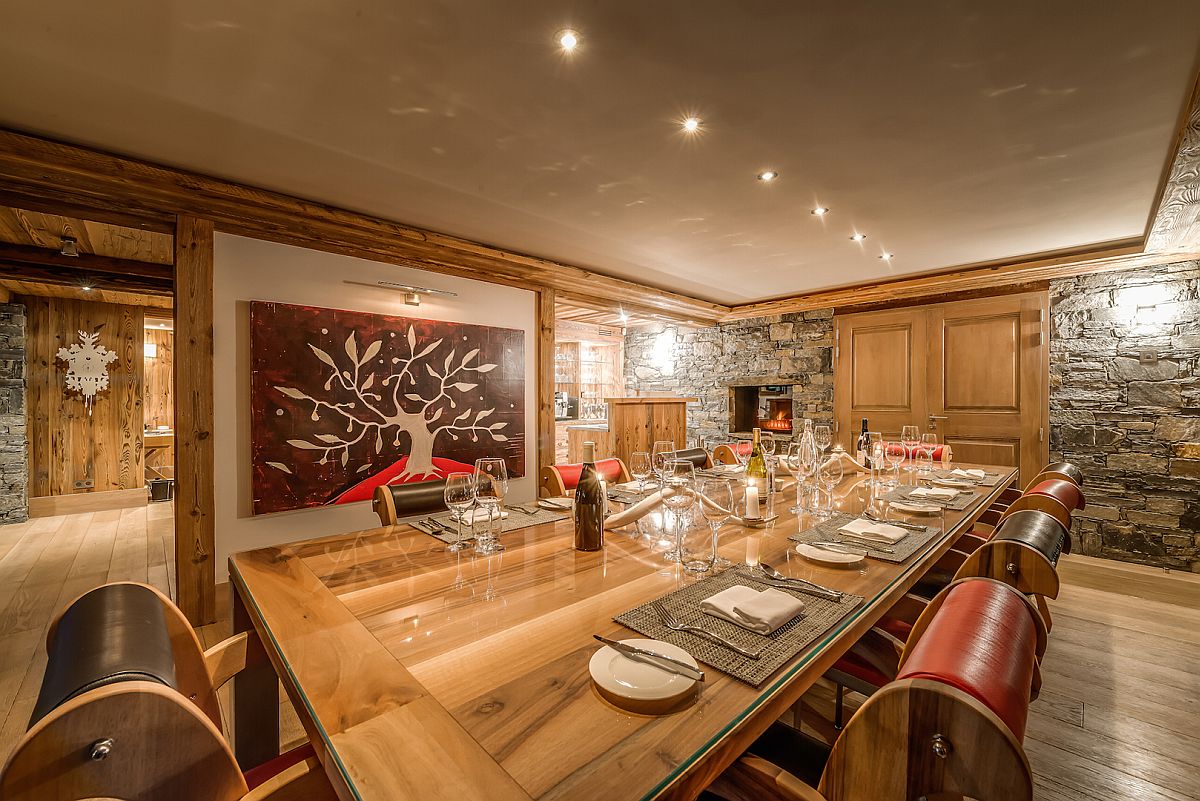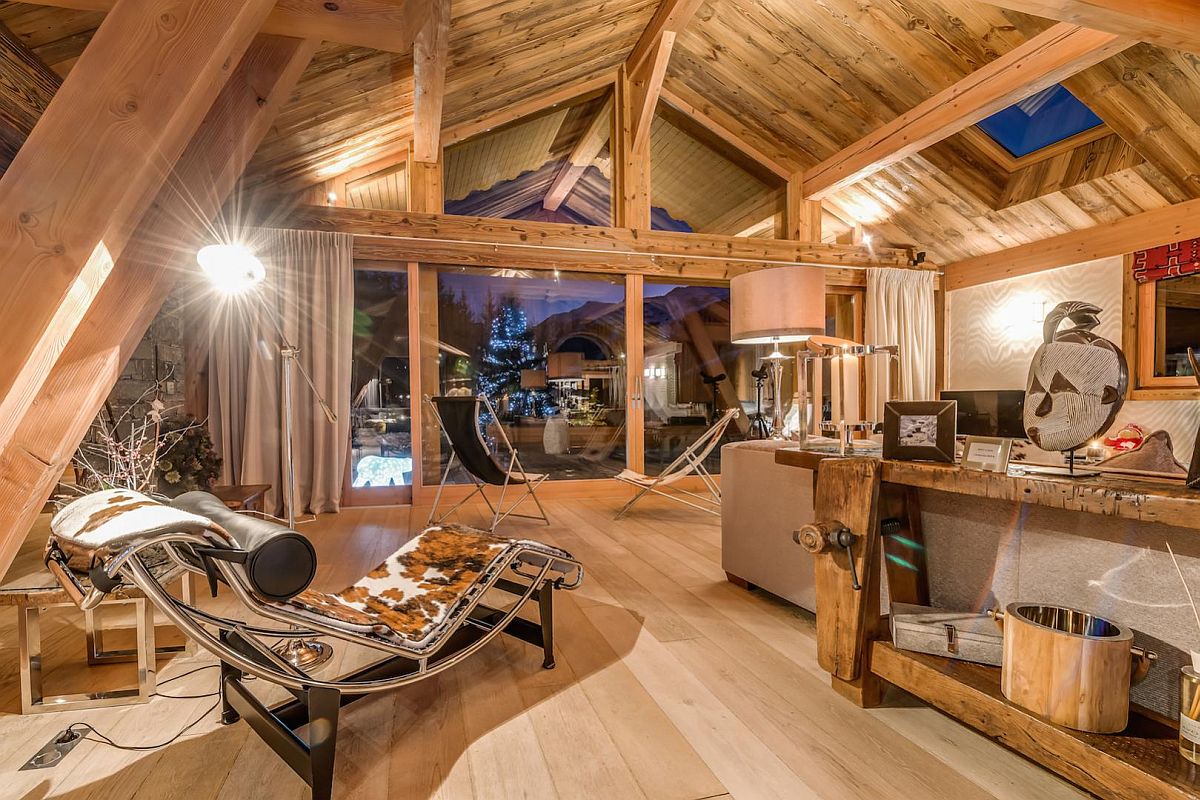 Moving on from the cozy bedrooms with a view of the alps and the large living area, one finds the playroom, home cinema and other social zones. The experience of endless luxury continues with an awesome outdoor heated infinity pool and spa, massage room and unique in-chalet treatments that leave you rejuvenated. An expansive deck lets you take in the magic of night sky as you spend romantic late evenings under the stars with splendid chalet lights in the backdrop creating a picture-perfect setting… A truly astounding getaway!
RELATED: Romantic Winter Chalet in Courchevel Charms With Its Timeless Luxury