The Centre de Services Le Bonnallie is masterpiece of green design, combining modernity with eco-savvy design and a cool indoor-outdoor interplay. With Stukely Lake and its beach just outside the expansive building add to the overall ambiance of the space with the gorgeously shaped amphitheater becoming the focal point outside. The connection between the building and the outdoors is both visual and sensual with natural materials inspired by the forest holding sway. The dark exterior of the building along with its striking green roof allow it to blend in with the forested backdrop even as the interior feels modern and exquisite.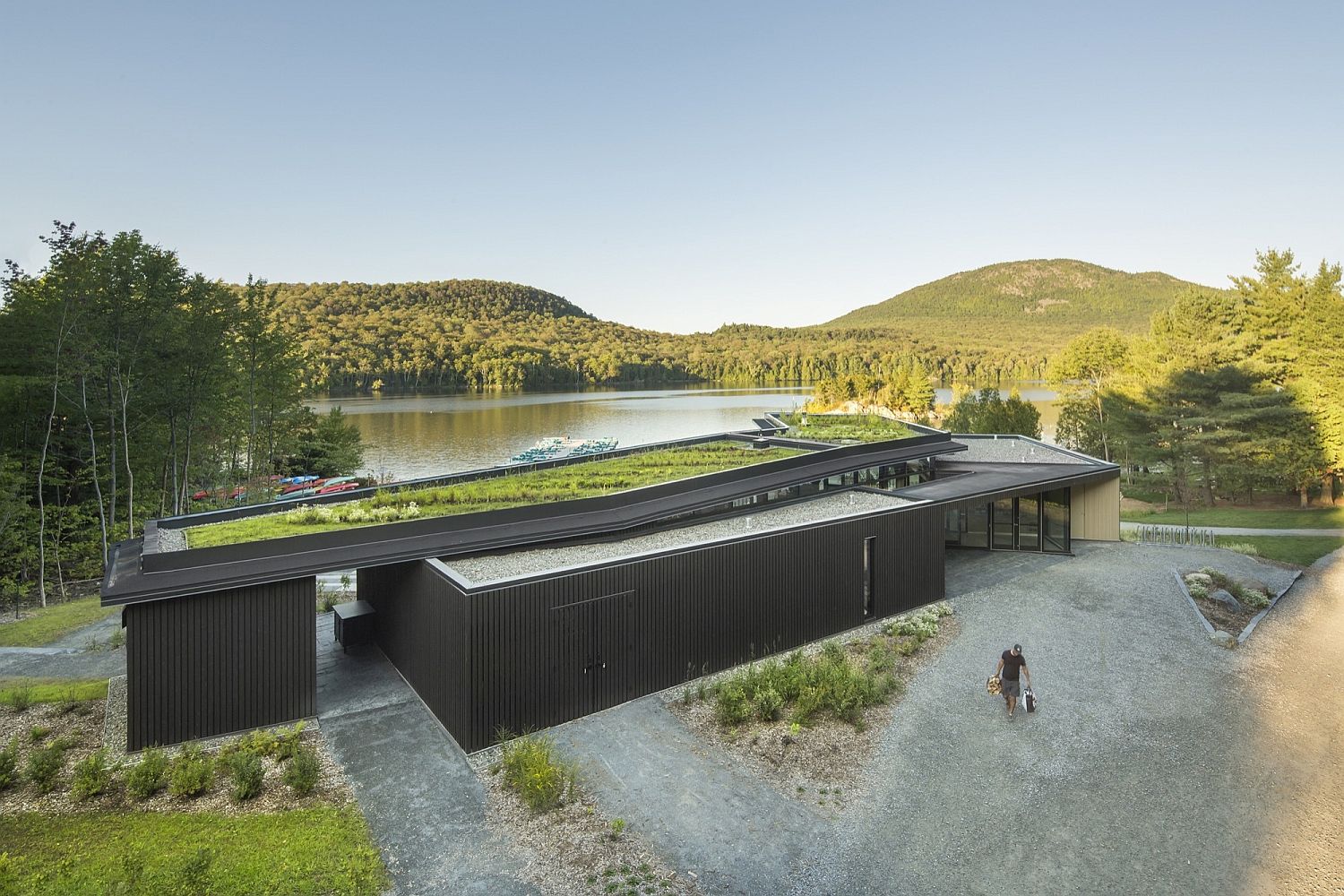 Set within the confines of Mont-Orford National Park, a serving kitchen, an open outdoor deck and ample sitting space create multiple opportunities to rest and rejuvenate. The building offers a perfect base from which one can explore the amazing flora and fauna of the National Park with custom walkways and storage spaces completing a breezy, beautiful and nature-centric setting. Part of a larger project that aims to bring three different structures to the Park, every moment here is all about engaging with the outdoors. [Photography: Stéphane Groleau]
RELATED: Amazing Renovation of 80s Duplex Building Caters to Chic, Modern Lifestyle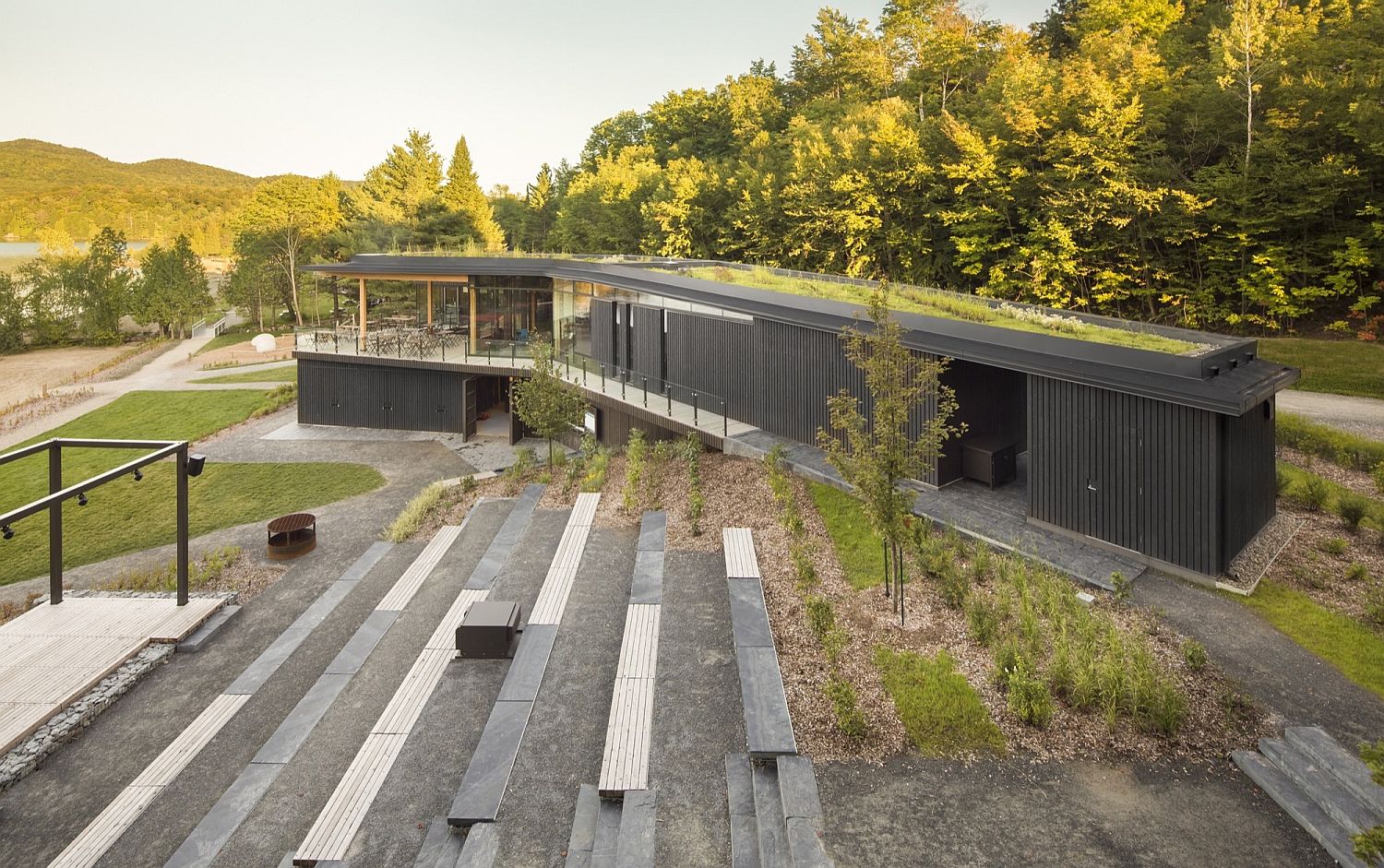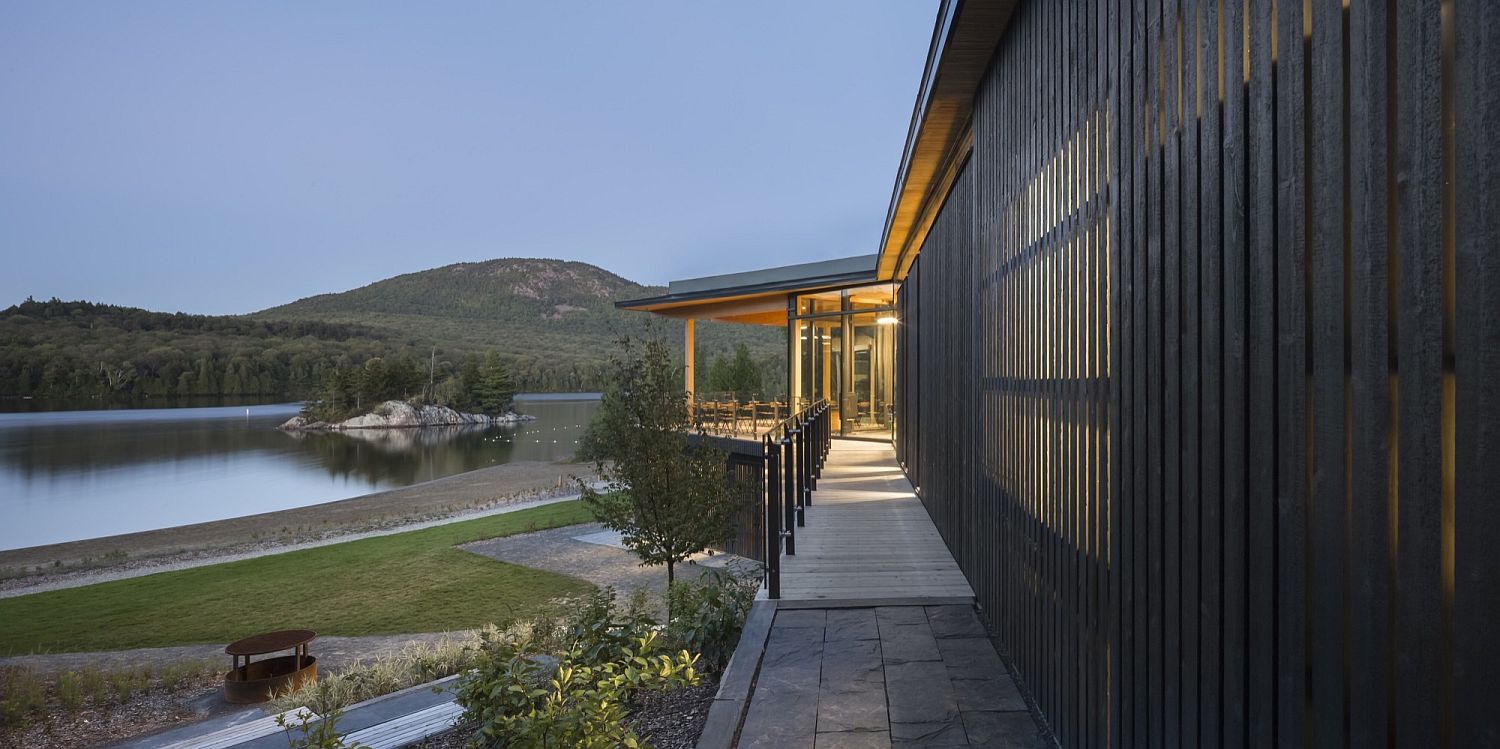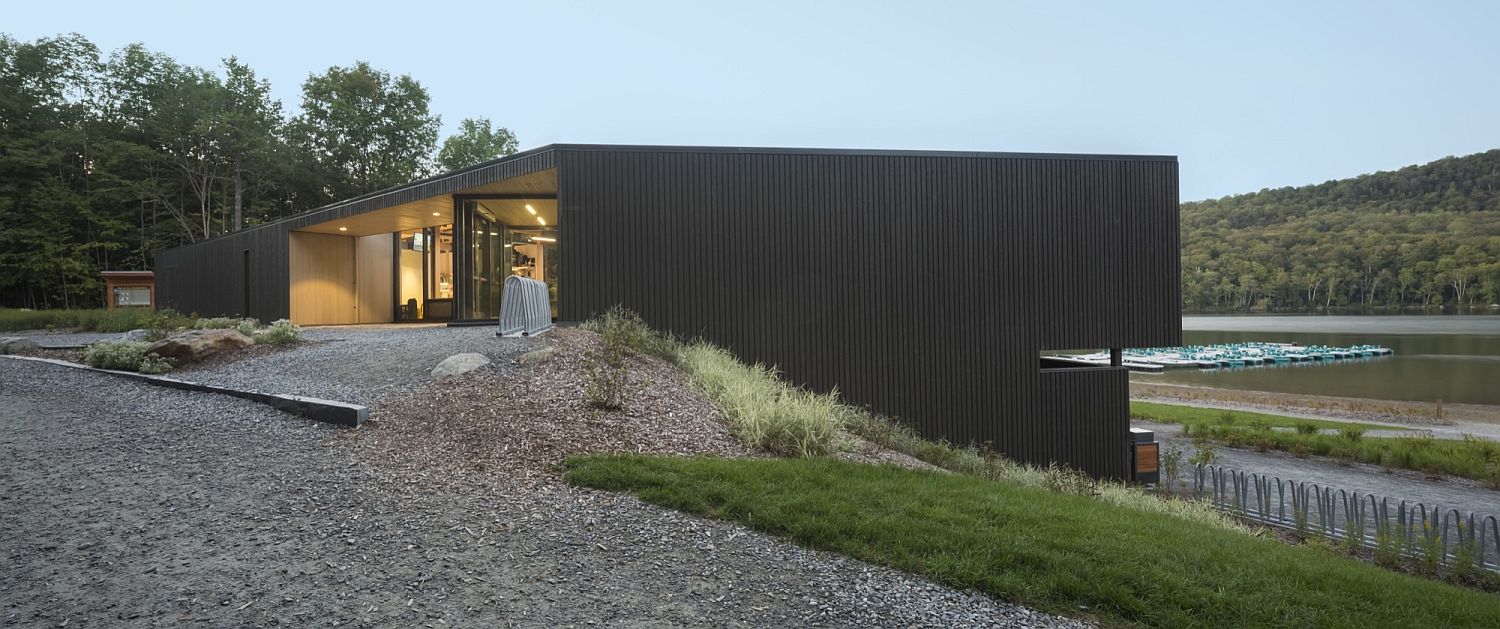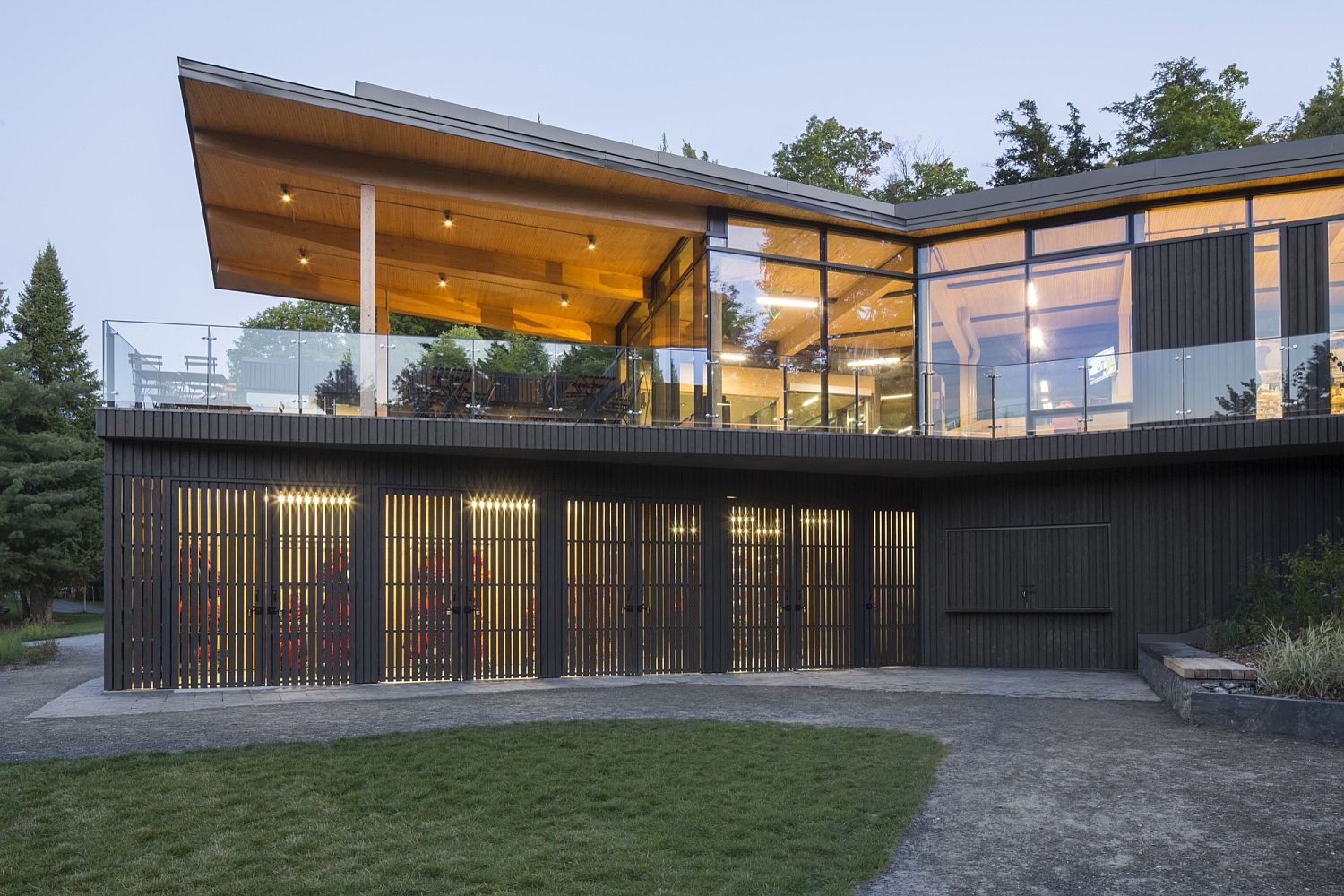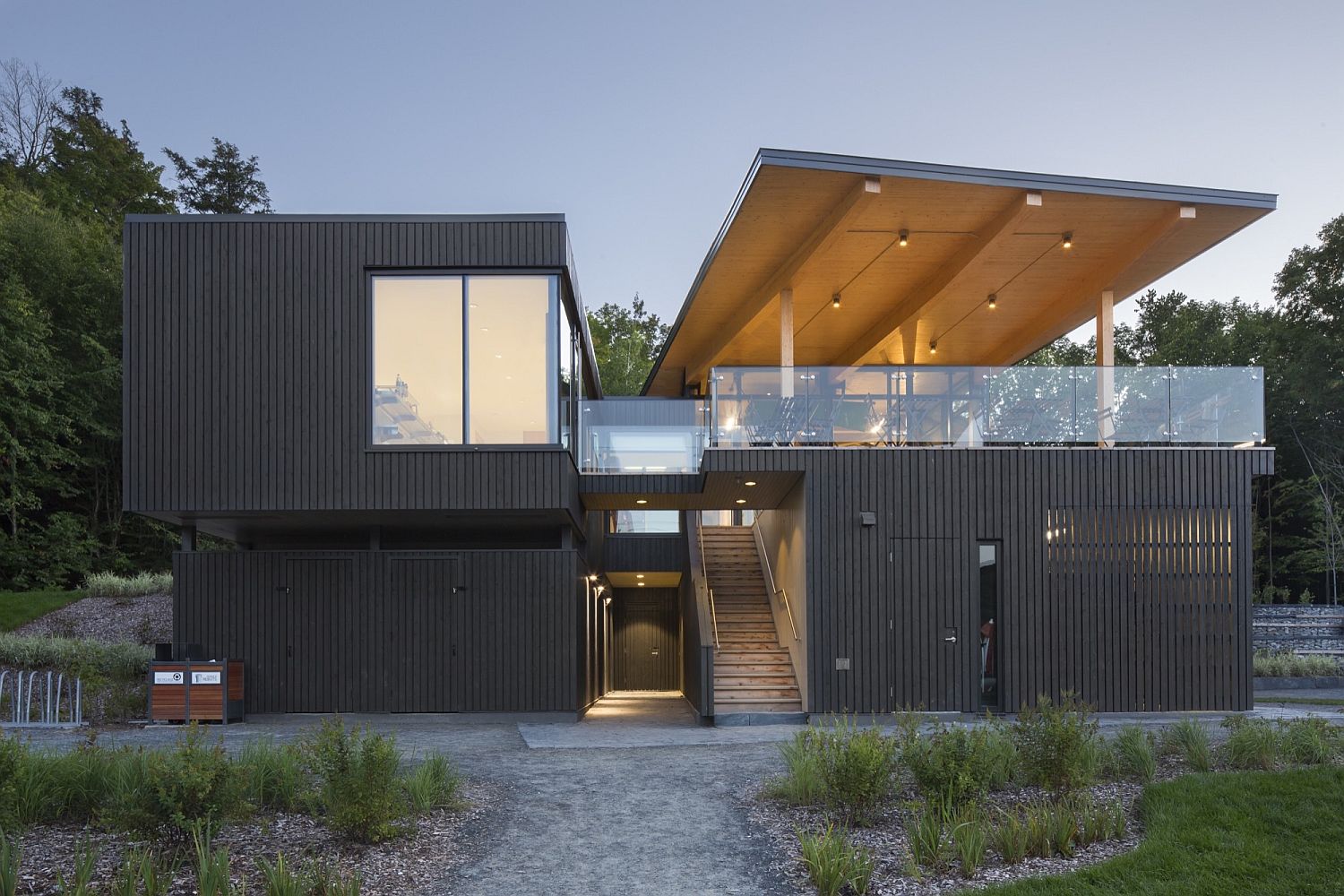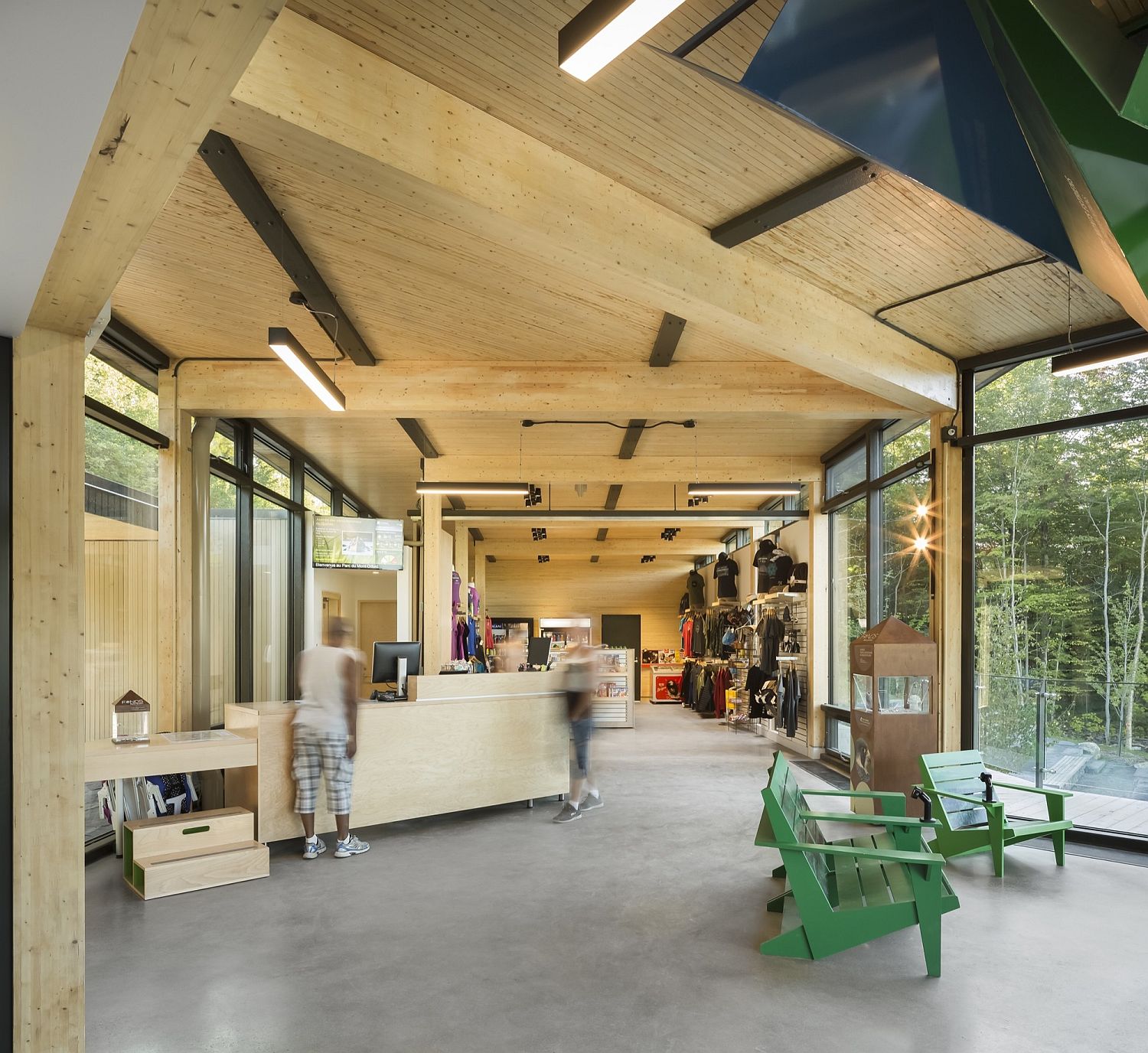 The textures, materials and colours used, in harmony with tree bark, cause the building's appearance to shift with each passing hour. Crafted specifically for this project, the building's cedar cladding is applied in alternating strips—recessed, in relief, gaps. As a result, the shadows falling on the building change as the sun moves across the sky.
RELATED: Ocean Views and a Tranquil Private Beach Await at Saturna Island Retreat