This gorgeous and unique cabin located on an isolated and scenic lot along the Cape Breton coastline in Nova Scotia brings along with it much more than design excellence. Dubbed the cabin at Rabbit Snare Gorge, it carries with it plenty of nostalgia for the homeowner, and this landscape has been a part of the family for generations. With a rugged coastline on one side that sees arguably some of the roughest weather on the planet and a beautiful forest on the other, the cabin is perfectly placed to make the most of the amazing views on offer. This is precisely why Design Base 8 and Omar Gandhi Architect opted for a three-story structure that towers over the forest canopy with elegance!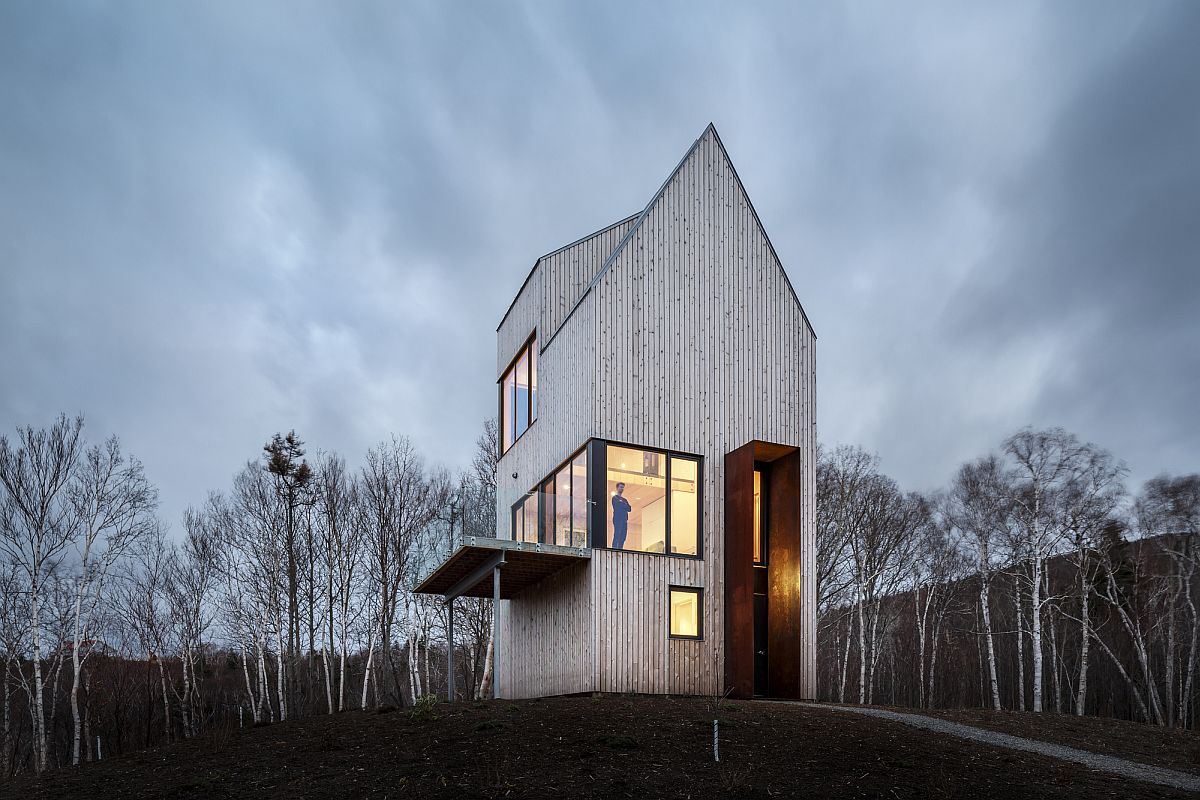 On the outside, the cabin is clad in local wood board cladding that gives it a distinct visual appeal, even as a giant windbreak made from welded weathering steel and smart entrance protect it from the constant torrent of Atlantic rainstorms and gusty winds. Rough weather is the norm here, and the entire structure of the cabin has been built to withstand this relentless onslaught from the elements by using redundant sheathing and a strong structural plan. Step inside, and warm wooden tones welcome you gleefully and offer a pleasant break from the tough outdoors.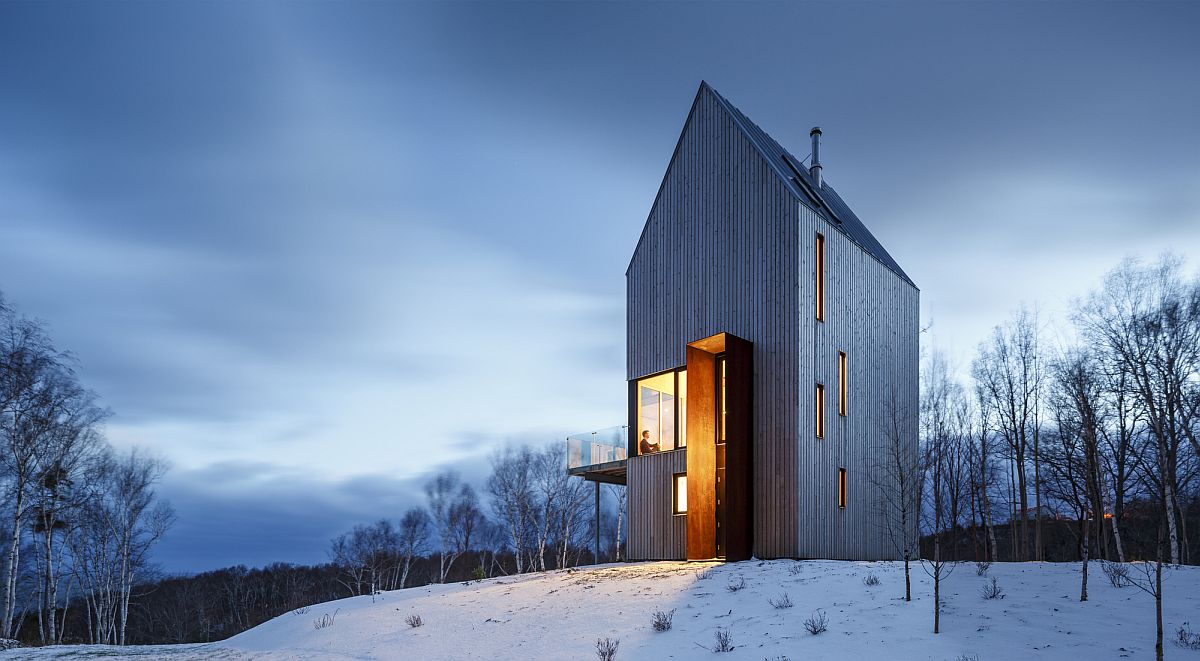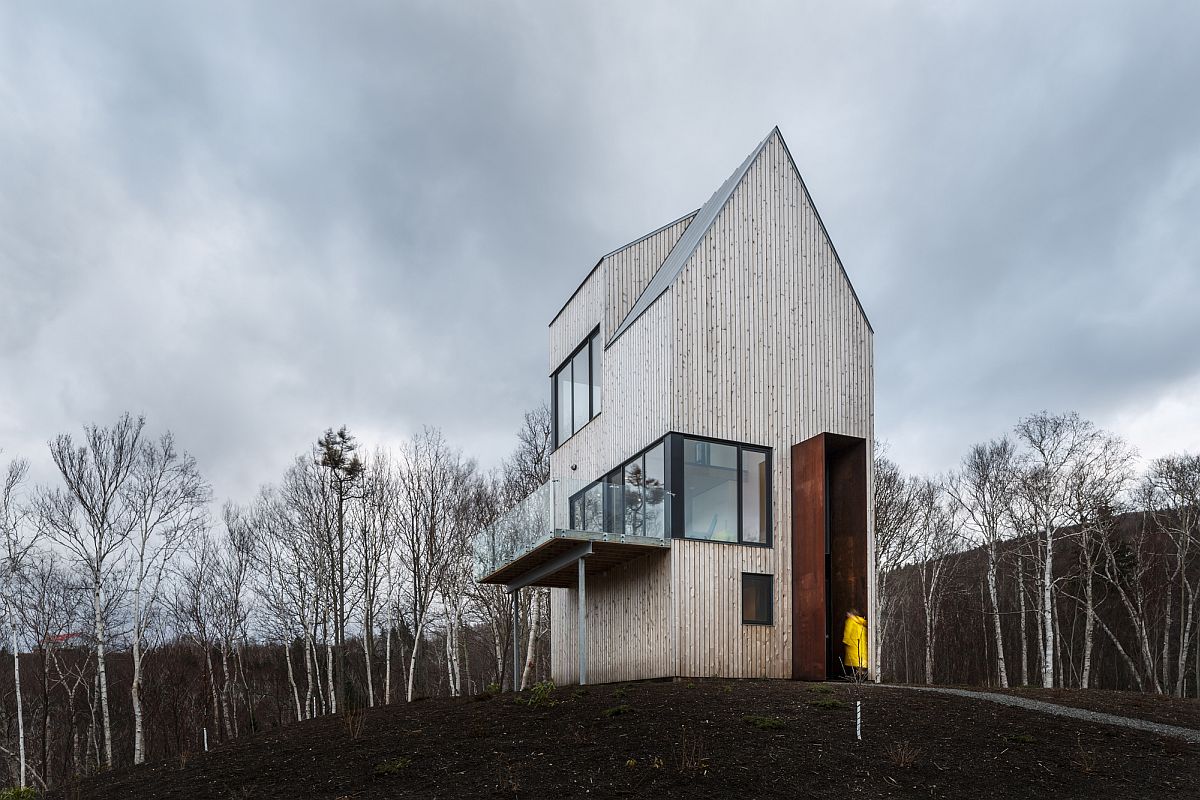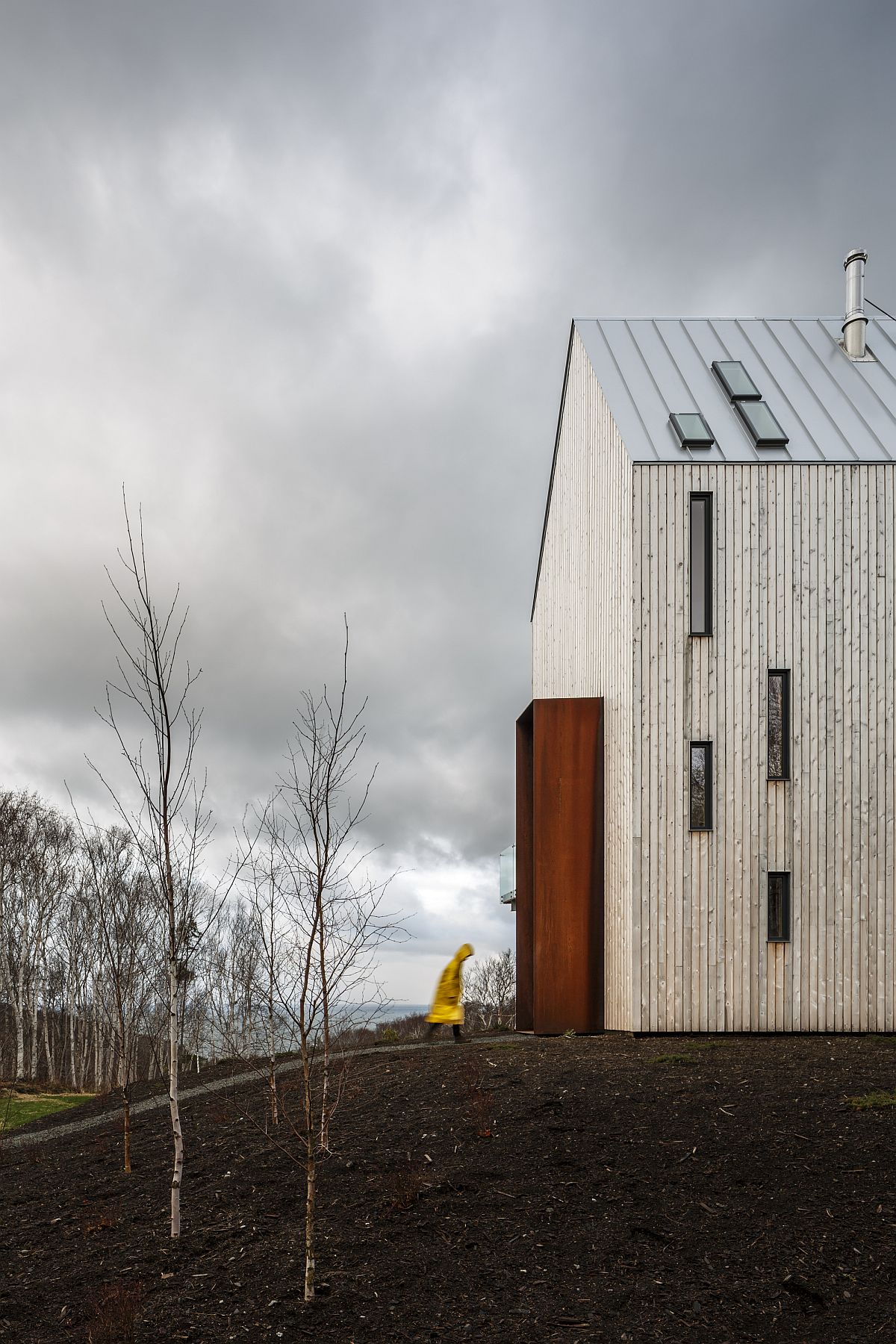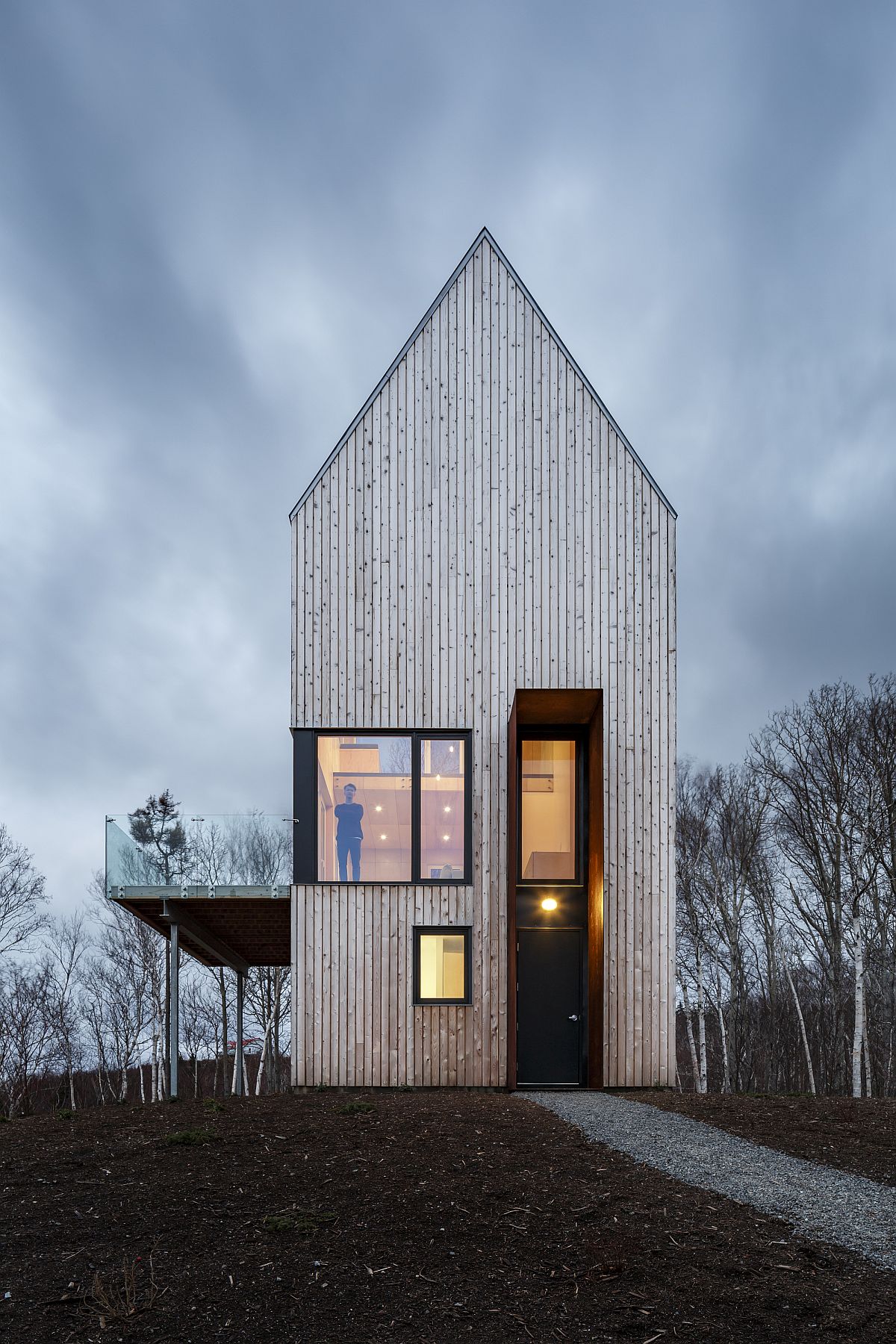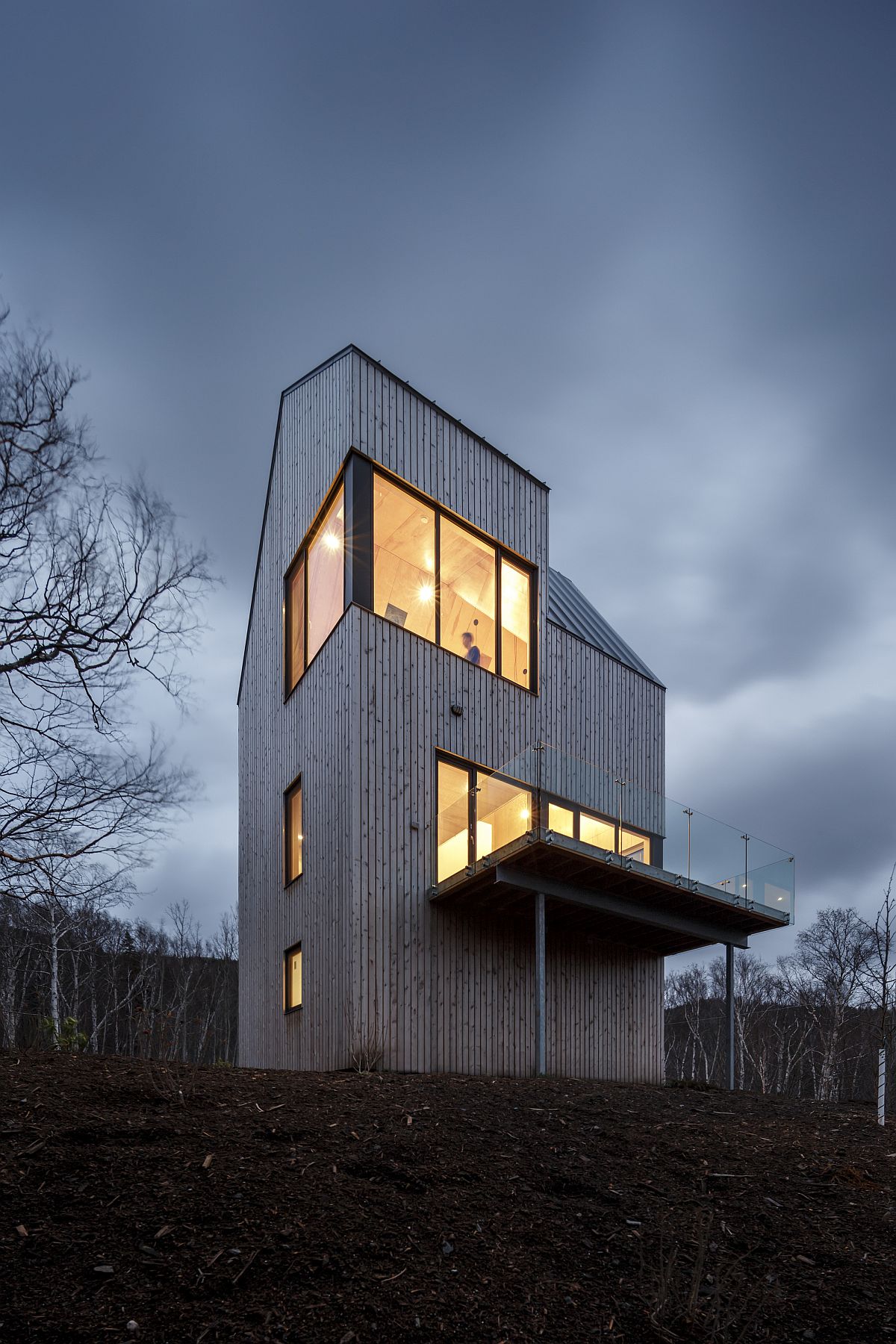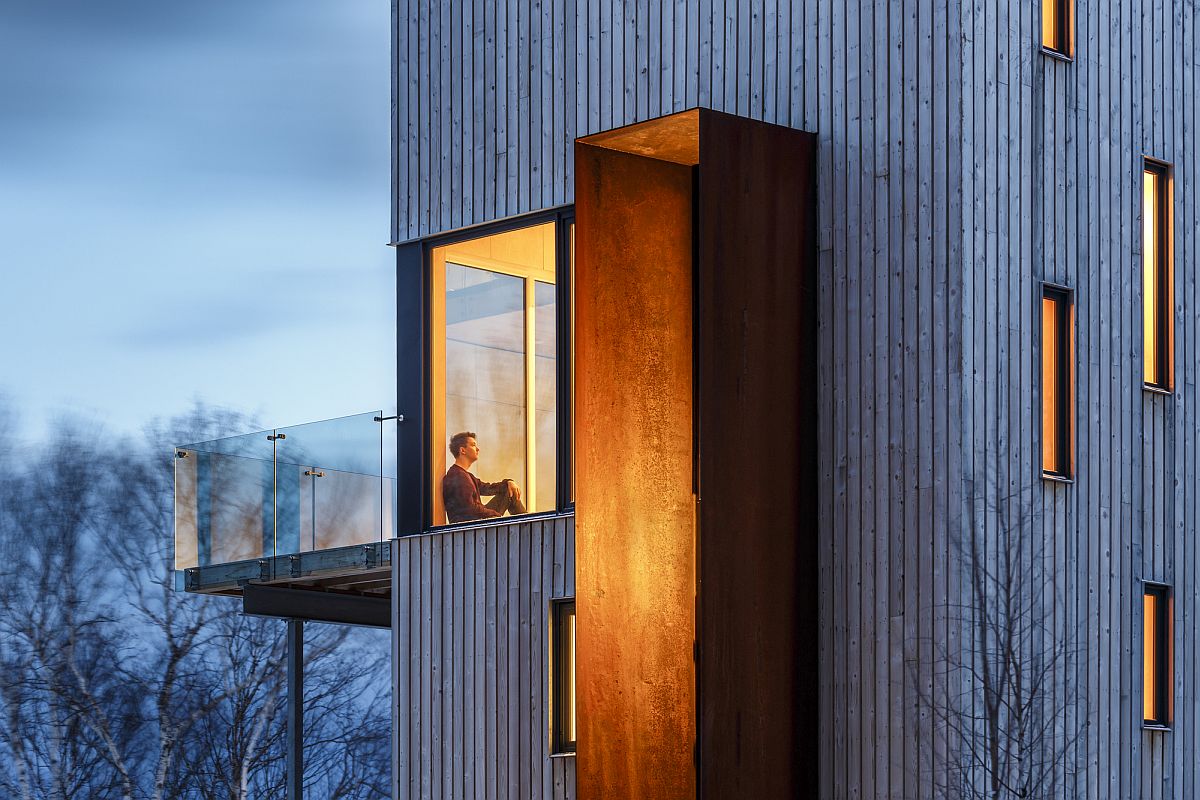 The ground level houses the bedrooms, while the kitchen and dining room are nestled on the second floor, with the living space placed on the top level to give those inside the best possible views. Combining nostalgic past with modernity and personality, this is a cabin that definitely is unlike any other we have ever come across! [Photography: Doublespace Photography]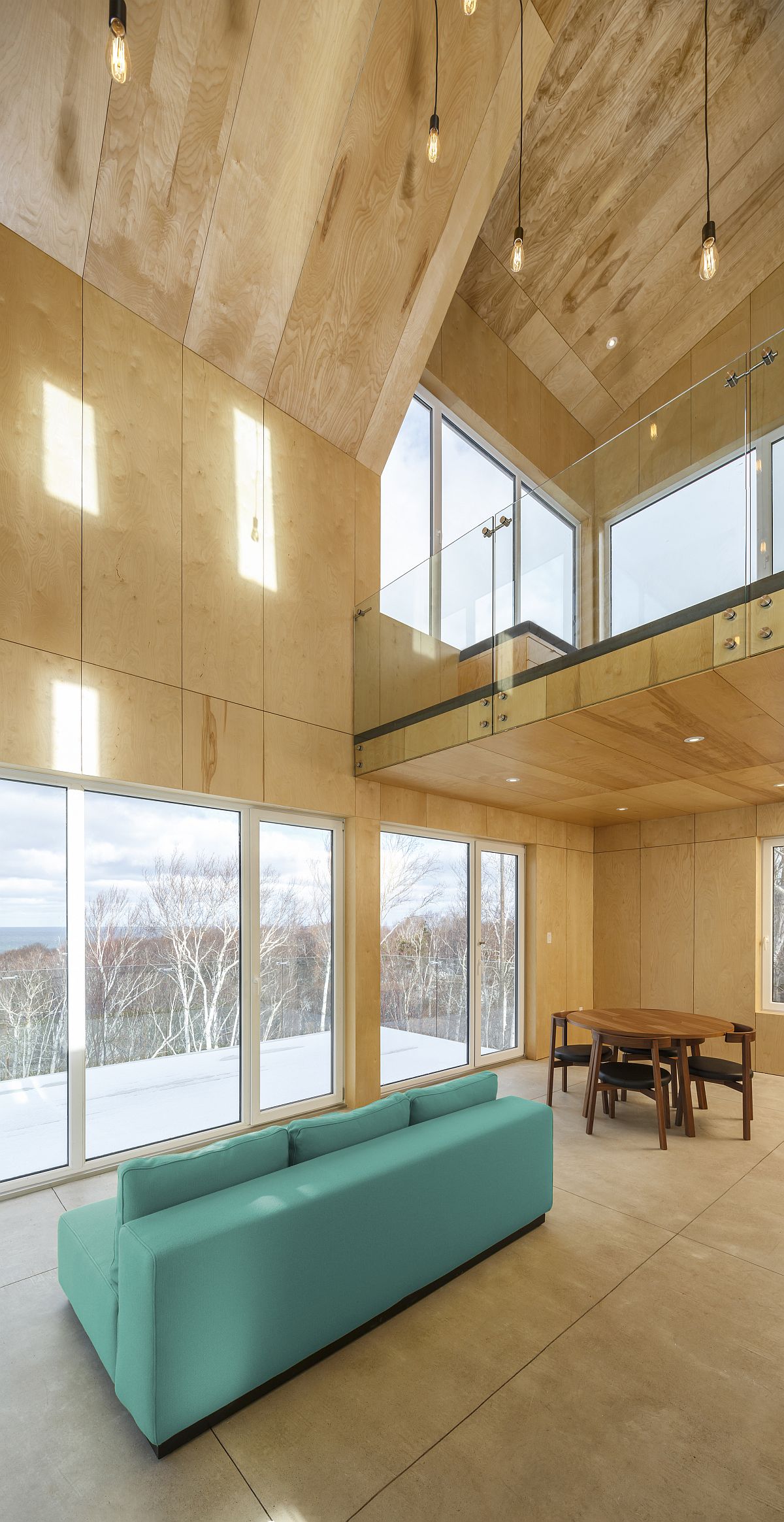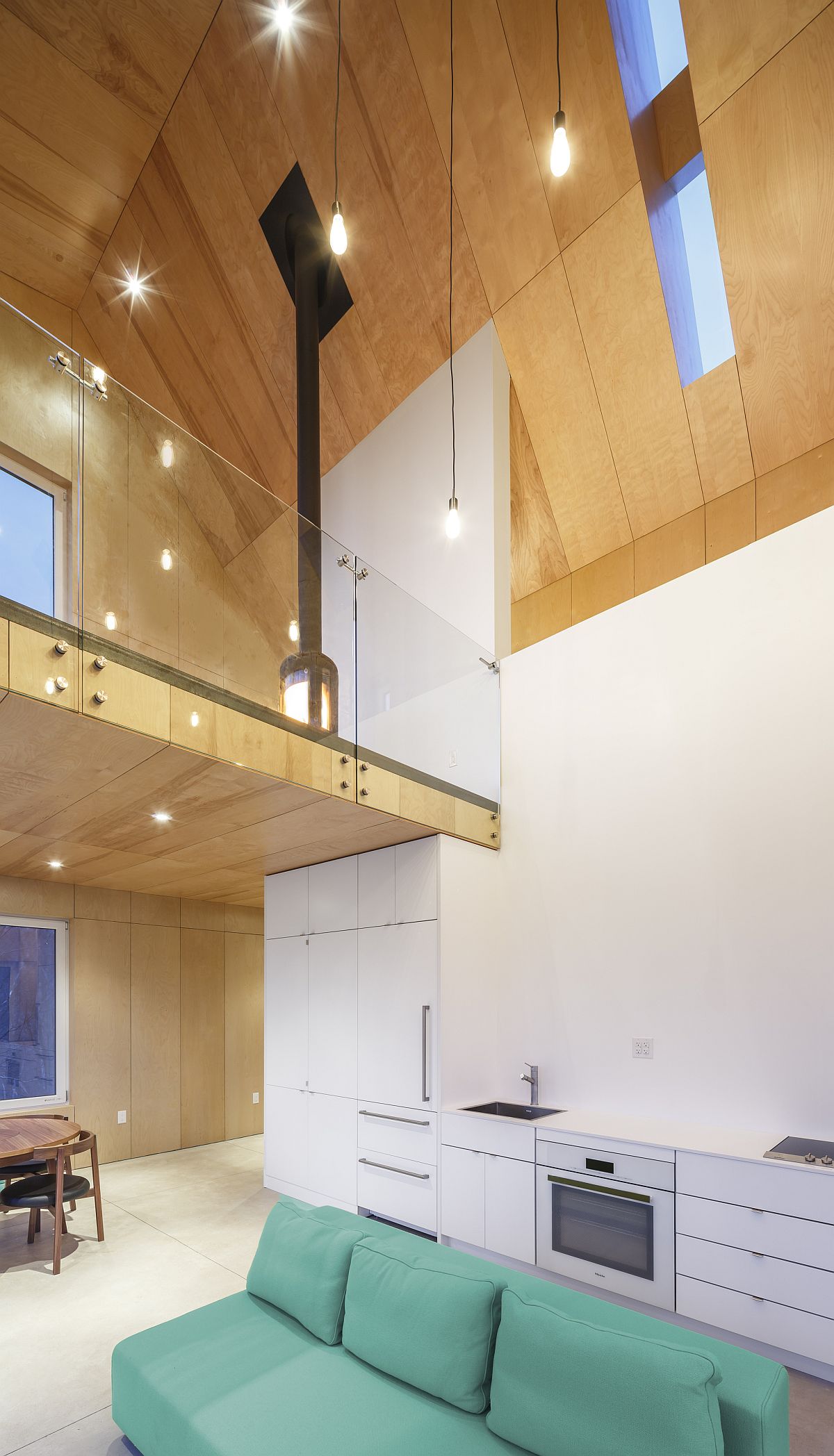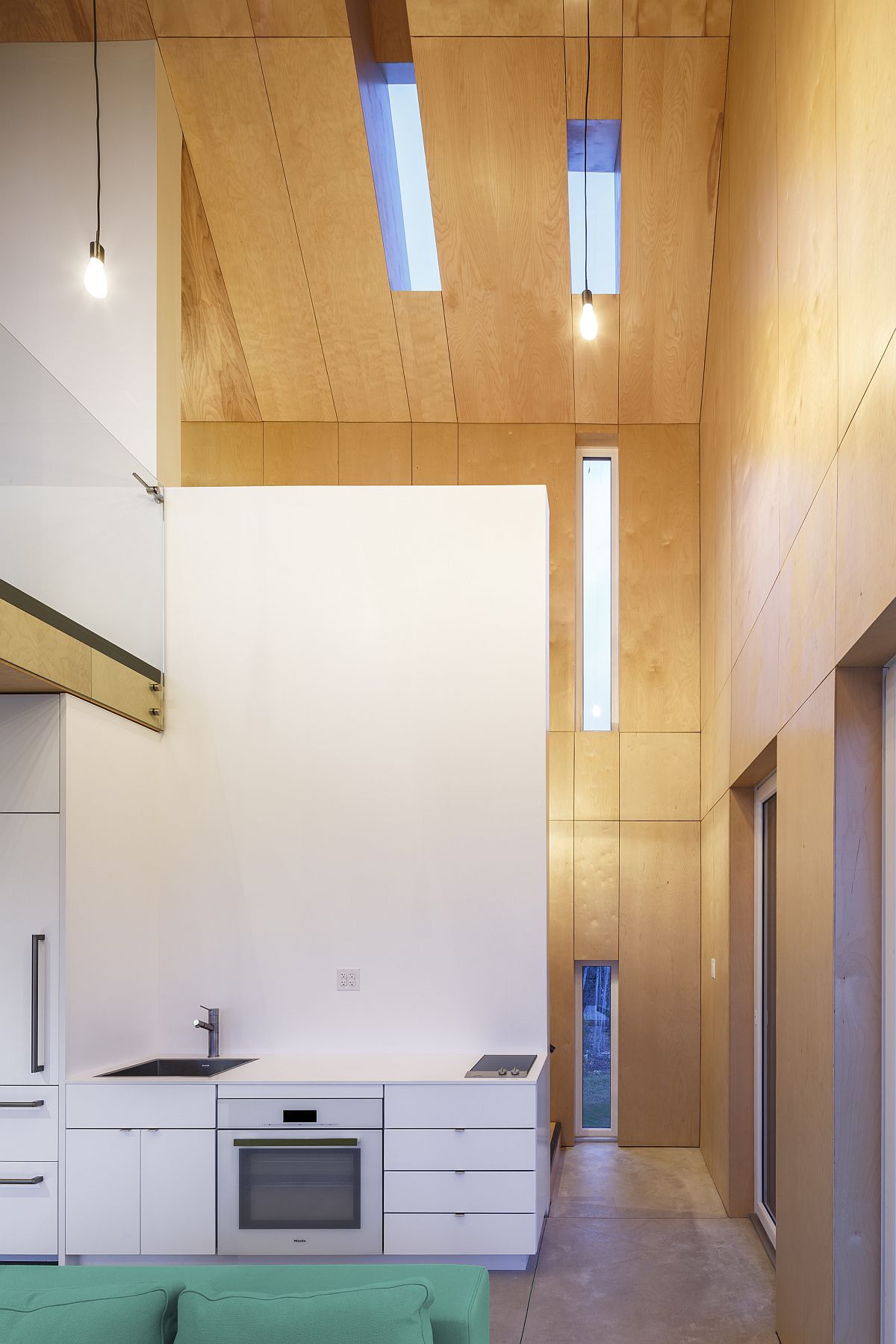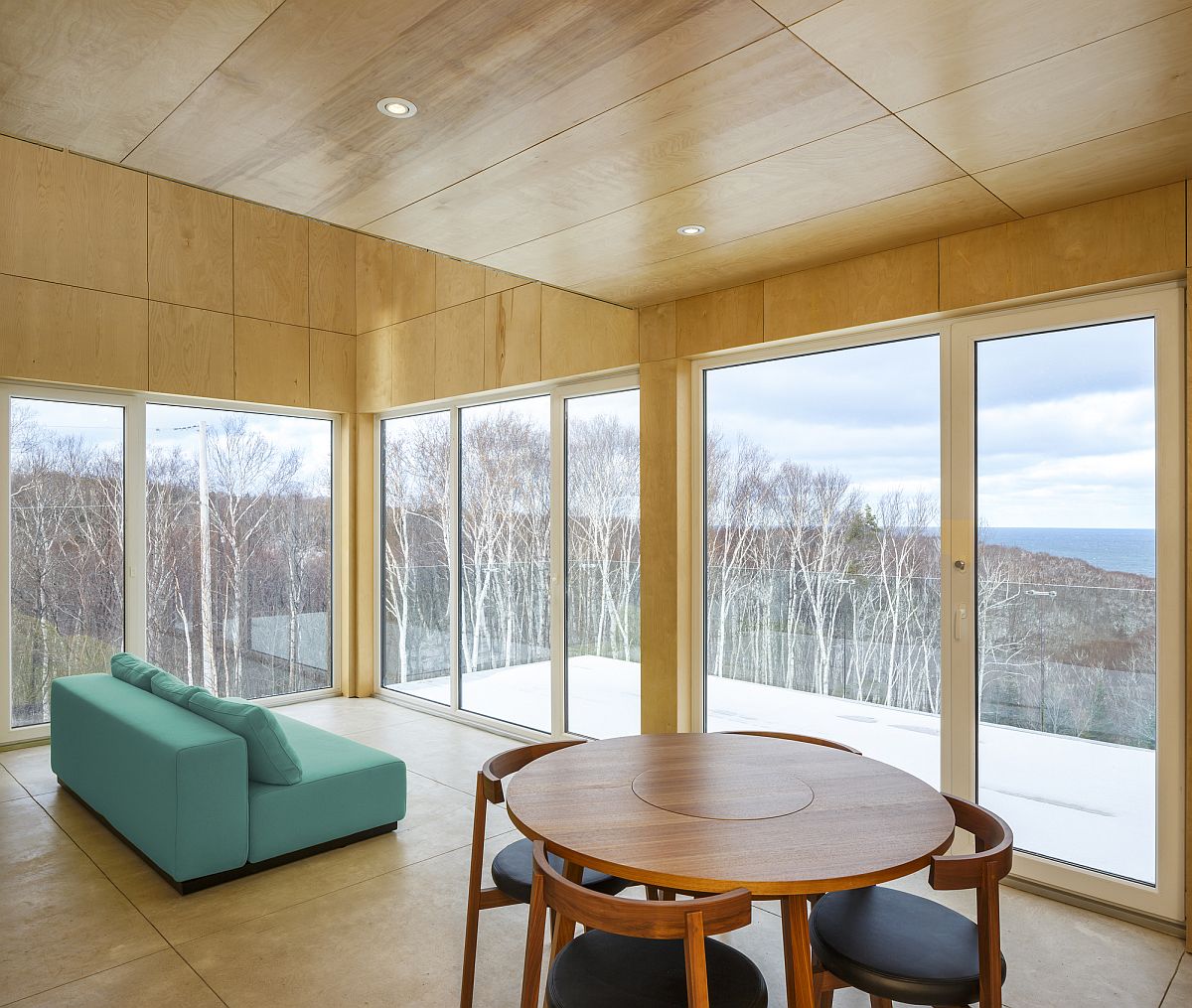 Lawrence MacIsaac recalls stories of his great grandfather using the property to teach his sons how to snare rabbits, while his great grandmother commonly used the 'laundry stone' at the bottom of a small waterfall to wash clothing. With the extremely steep sides of the gorge, it was difficult to do anything with the land…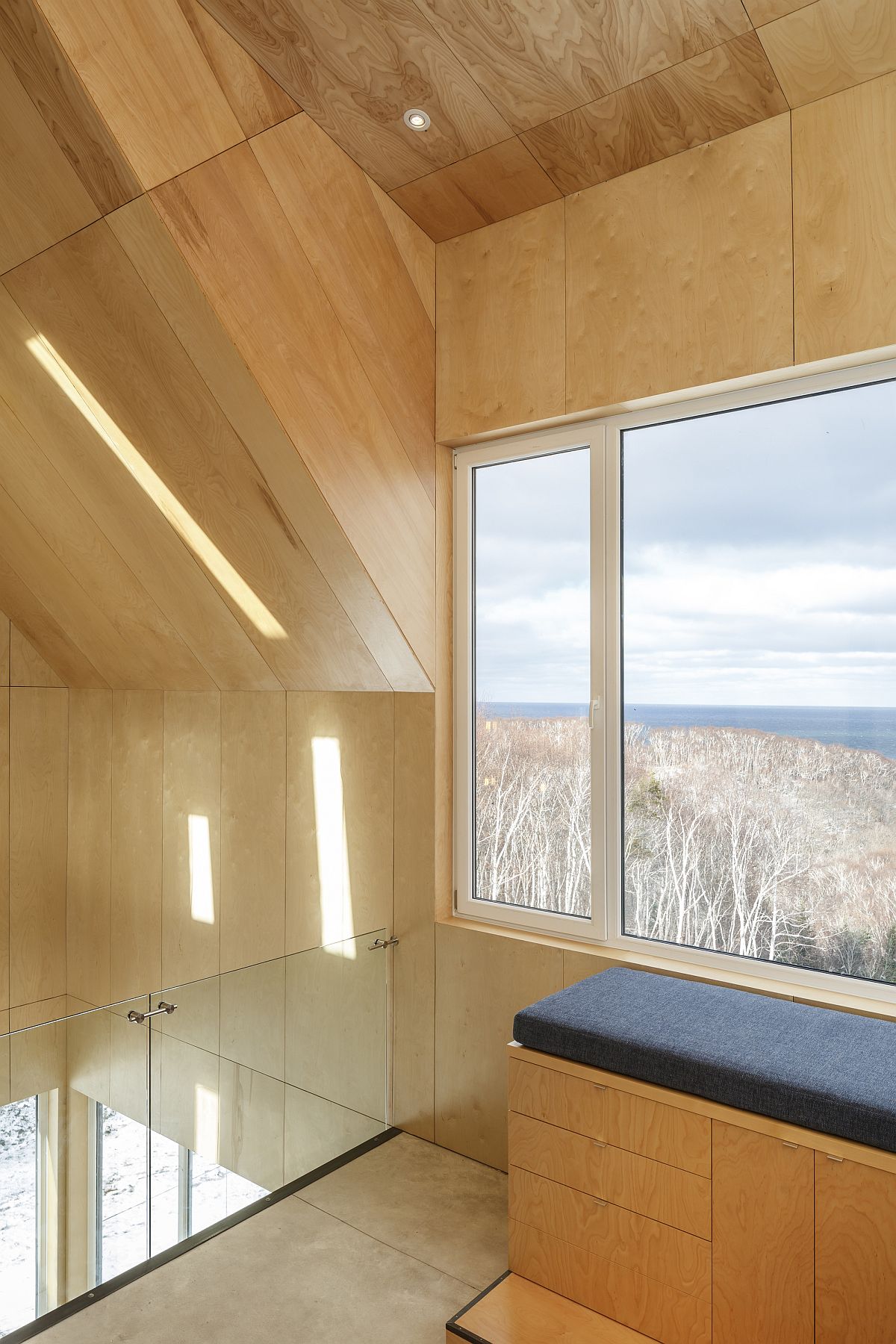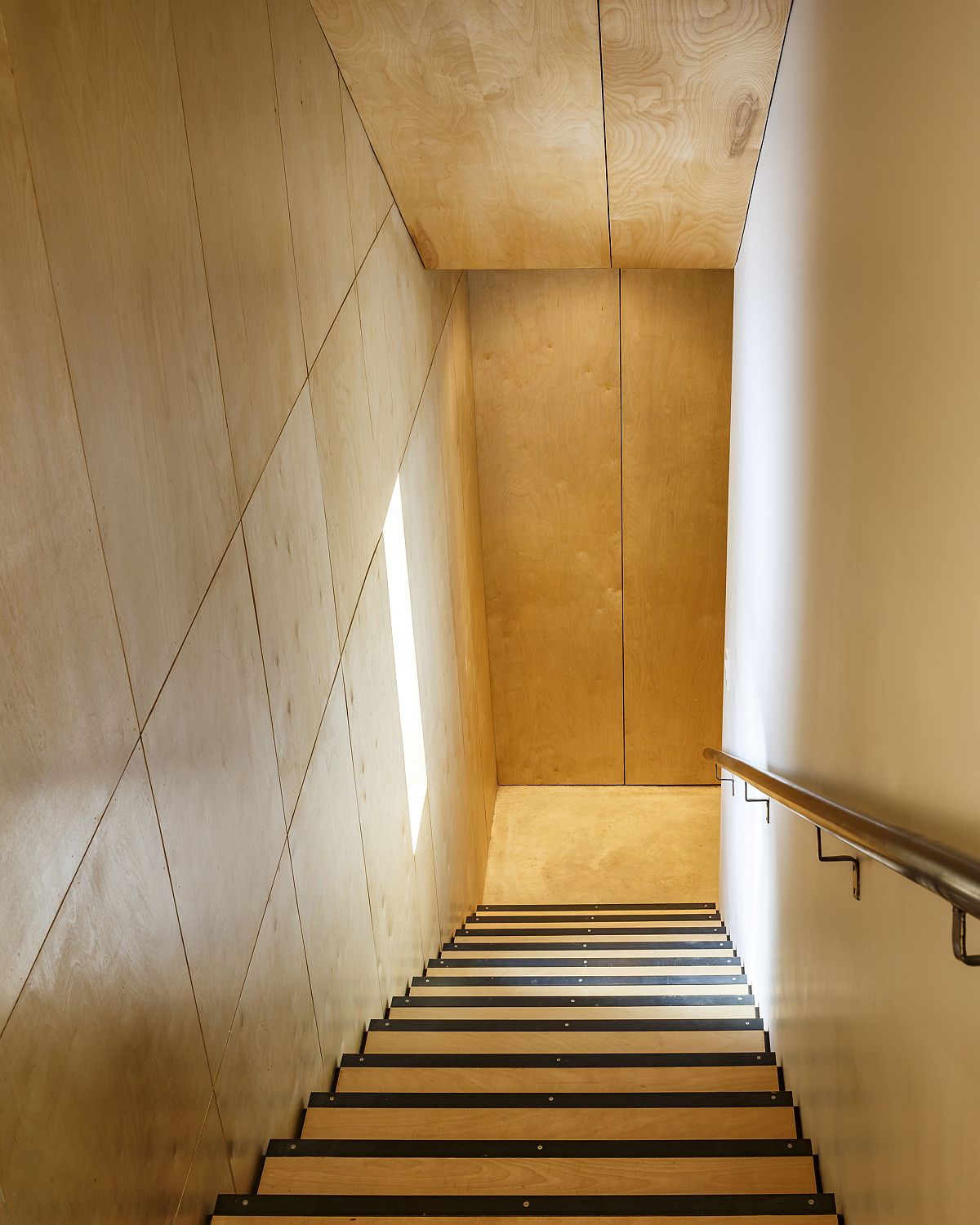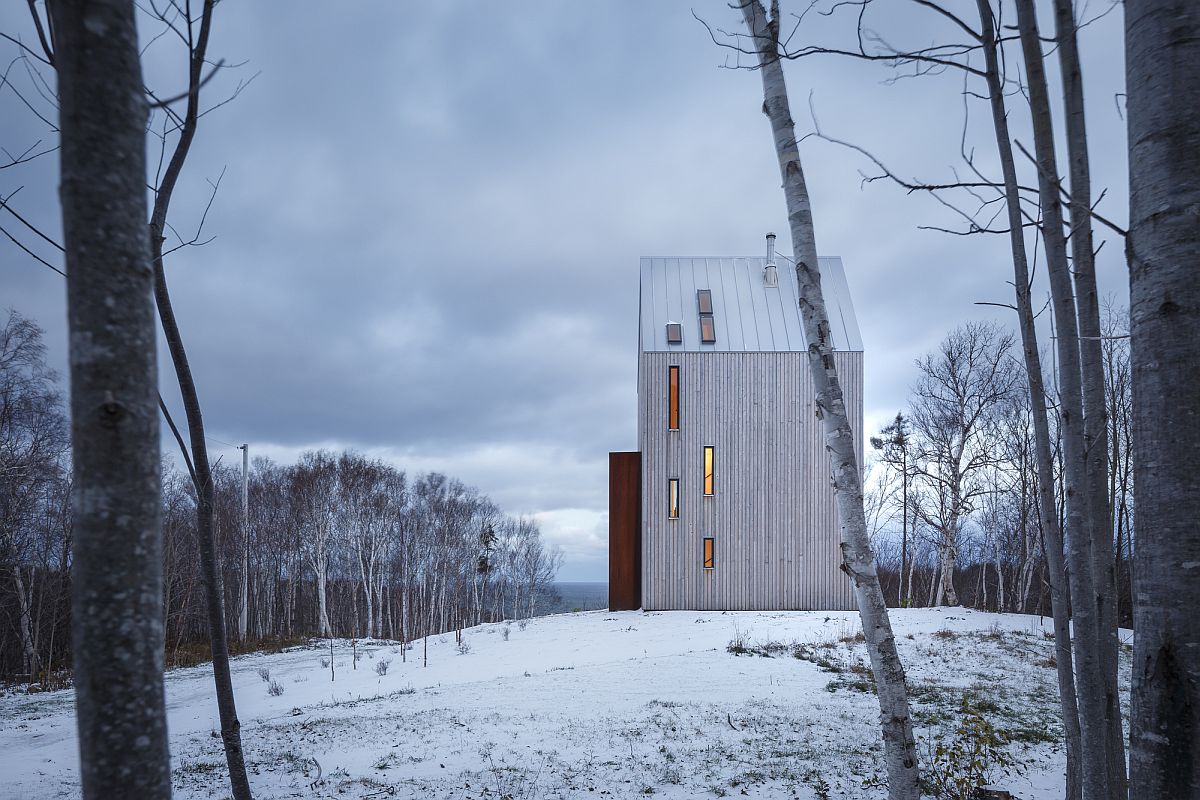 Liked the story? Share it with friends.