Perched atop a steep, hilly site, House JJ in Amparo, São Paulo makes the most of the unique position it occupies and ensures that the landscape around it ends up being the showstopper at this expansive and open contemporary residence. It is the view outside filled with rolling hills, the sight of bright city lights after sunset, and endless greenery that defines the pavilion-style upper level of the home where glass walls redefine the indoor-outdoor dynamic. Designed by Obra Arquitetos, it is the dining room, spacious living area and a classy kitchen in black and white that make up this floor.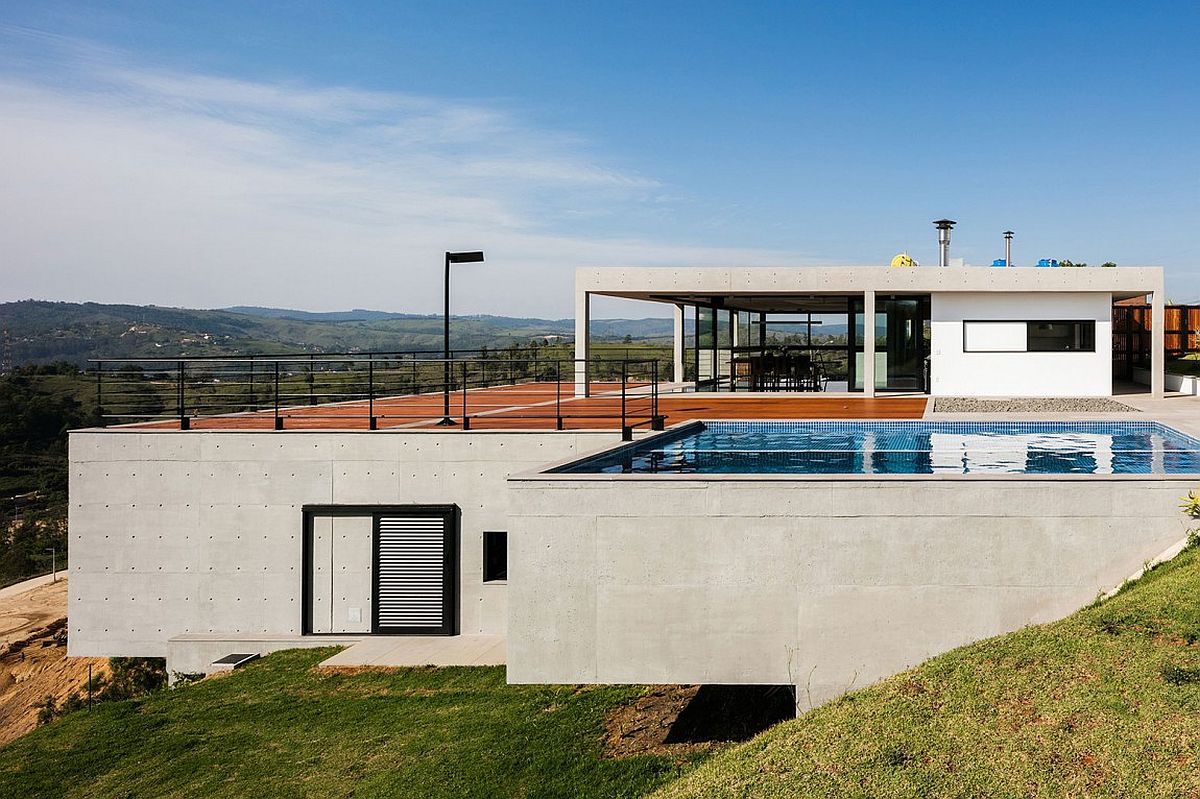 To ensure that privacy is not an issue, it is the lower level that contains the bedrooms and other living quarters, and even here one sees the presence of cleverly placed floor-to-ceiling glass windows to offer a glimpse of the world outside. Lighting is barely ever an issue during the day, with a flood of natural sunlight making its way even into the lower floor, while cozy ambient lighting supplemented by beautiful pendant lighting takes over at night. With a wonderful wooden deck, large pool and other small niches, life at House JJ is more about the outdoors than the comforts of the interior.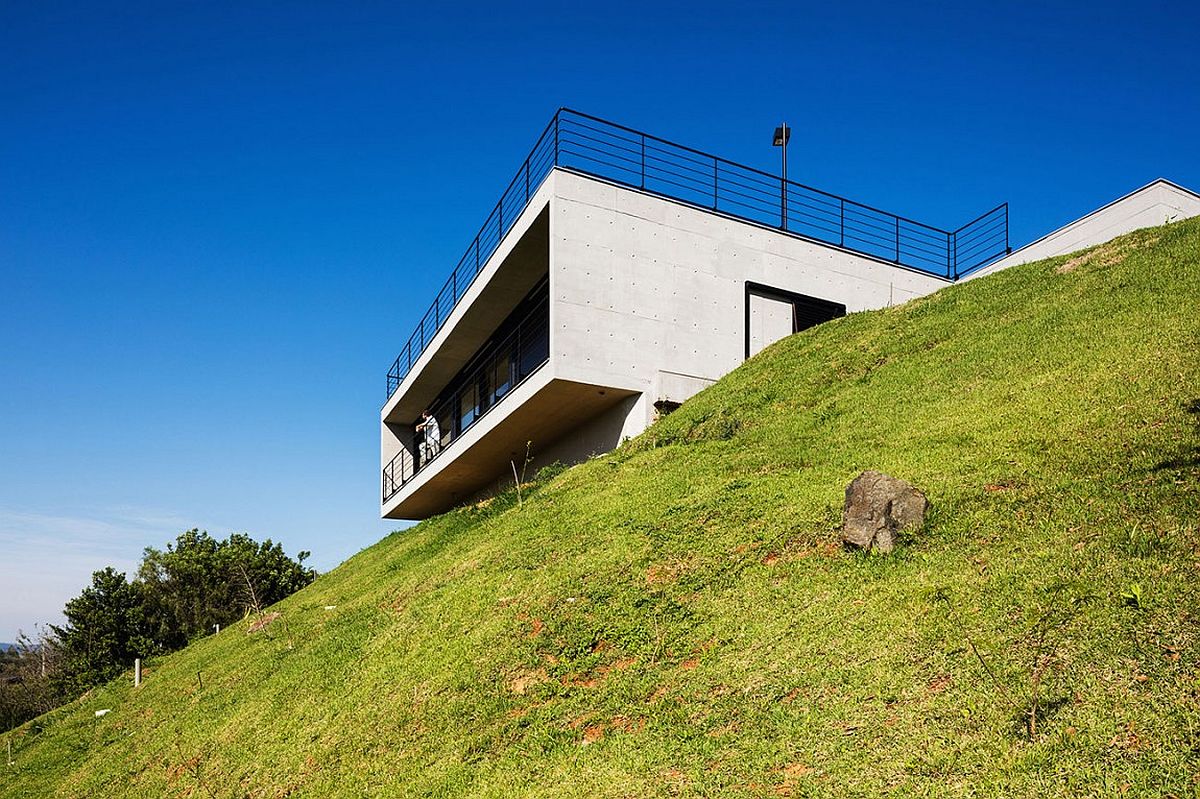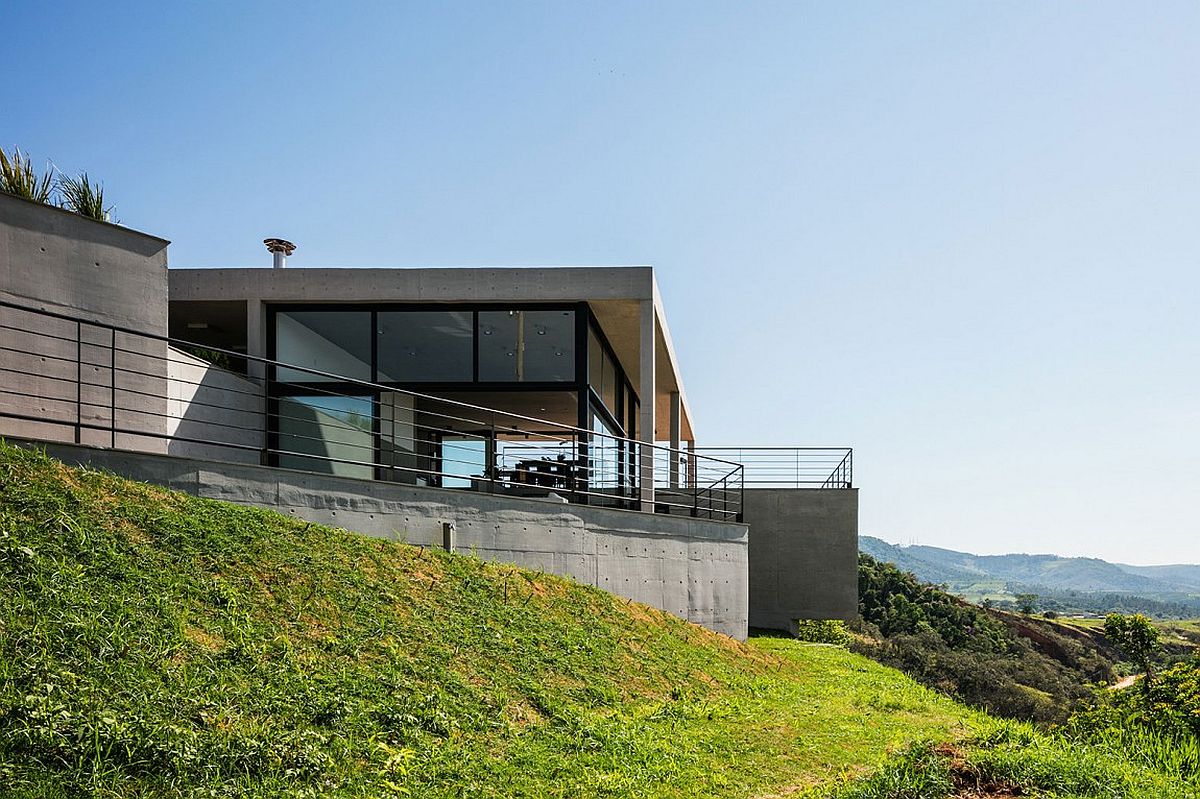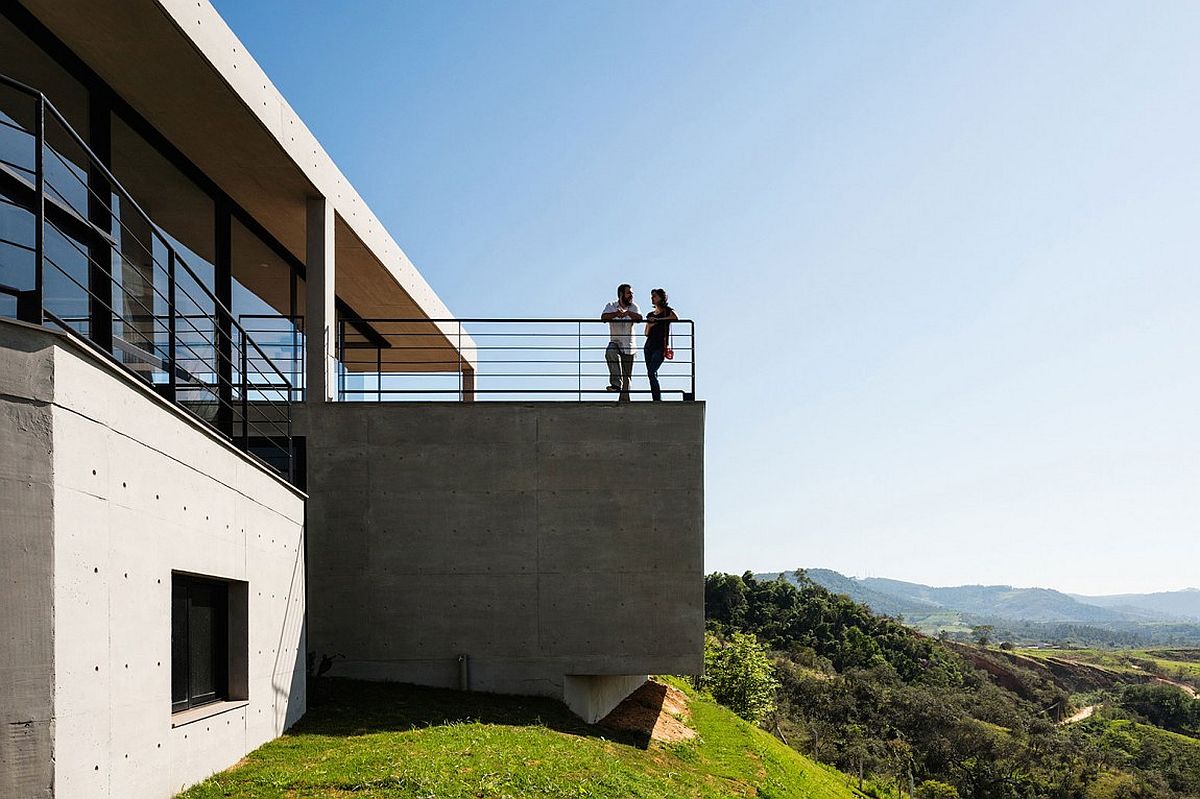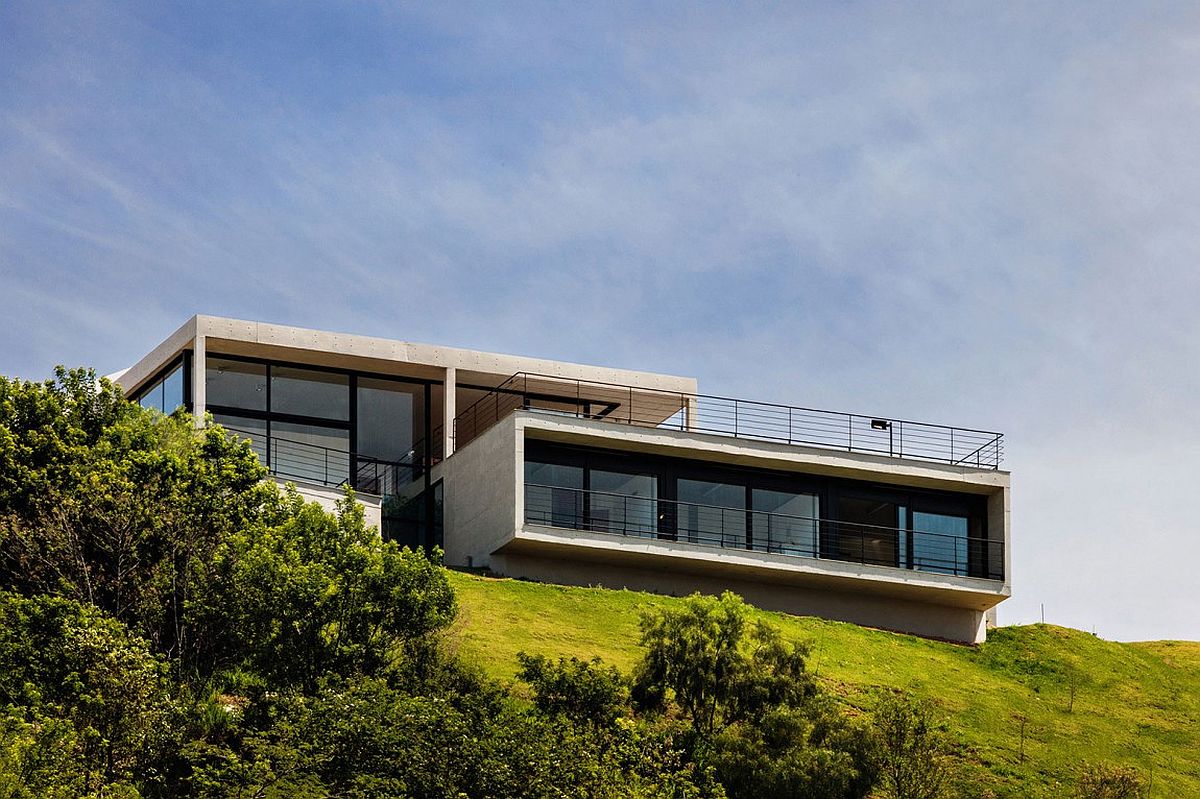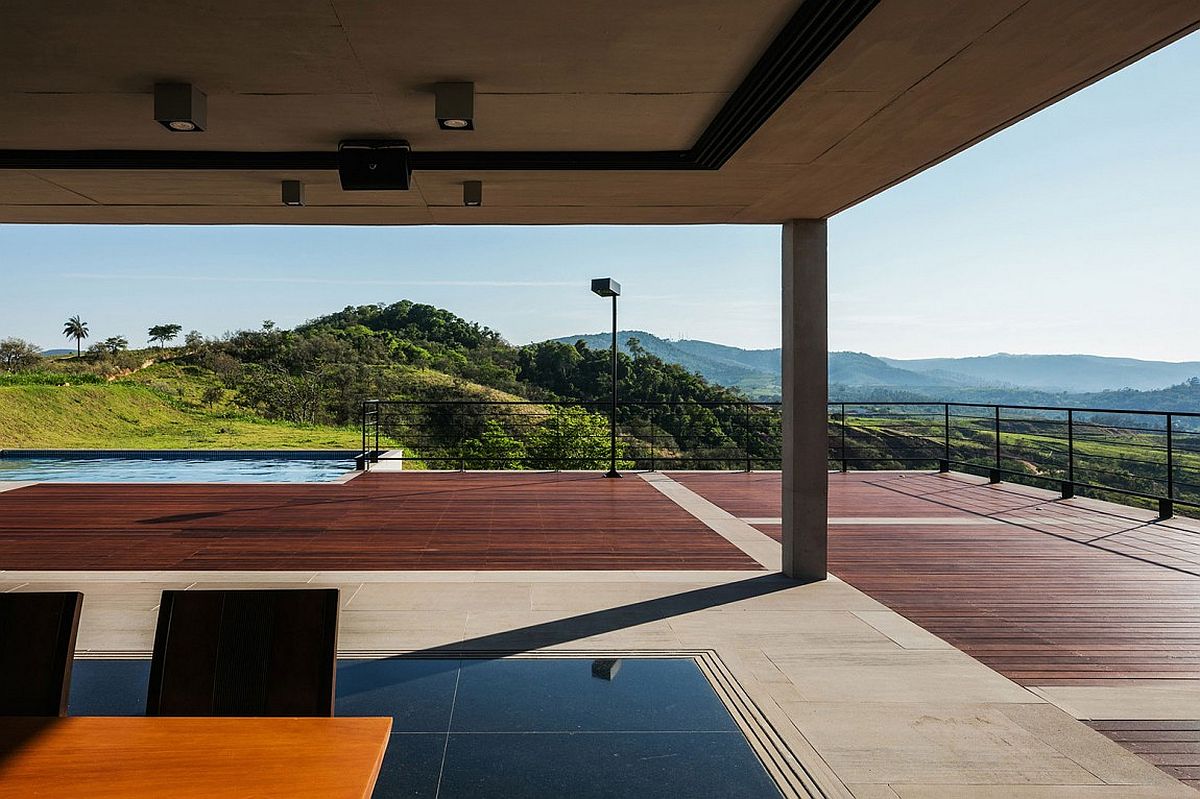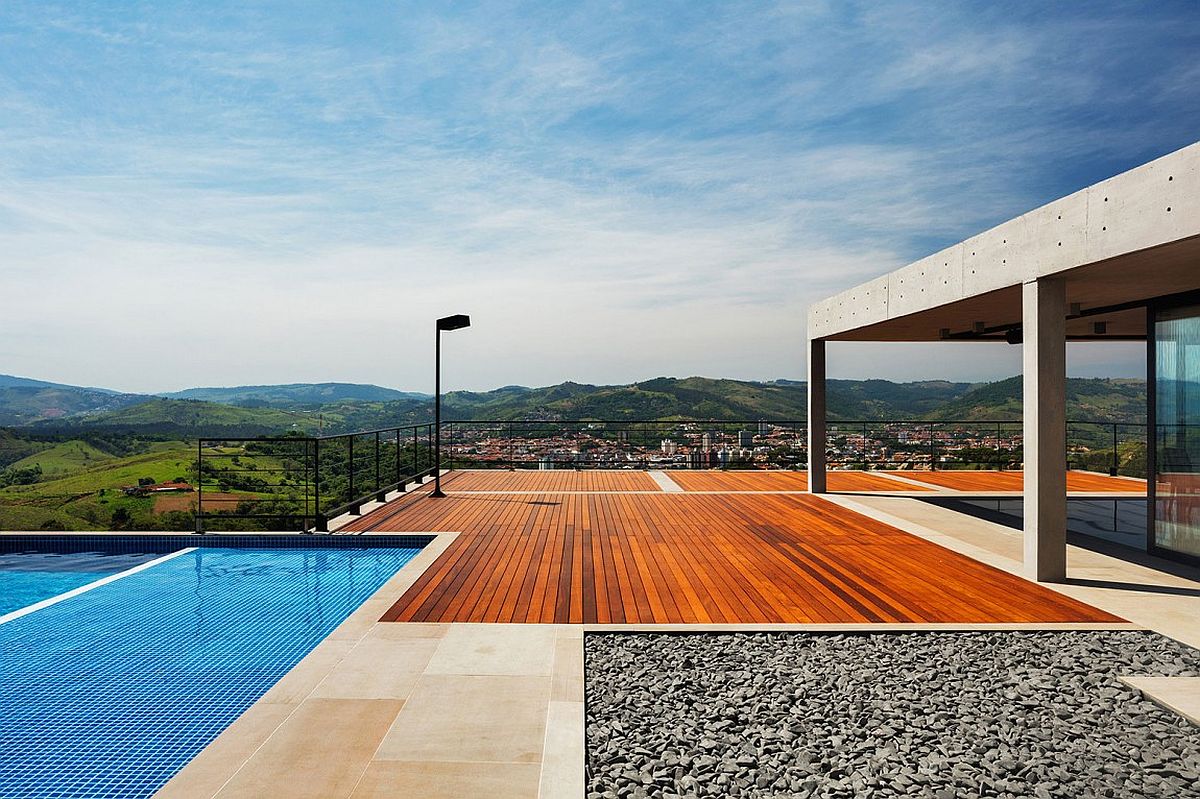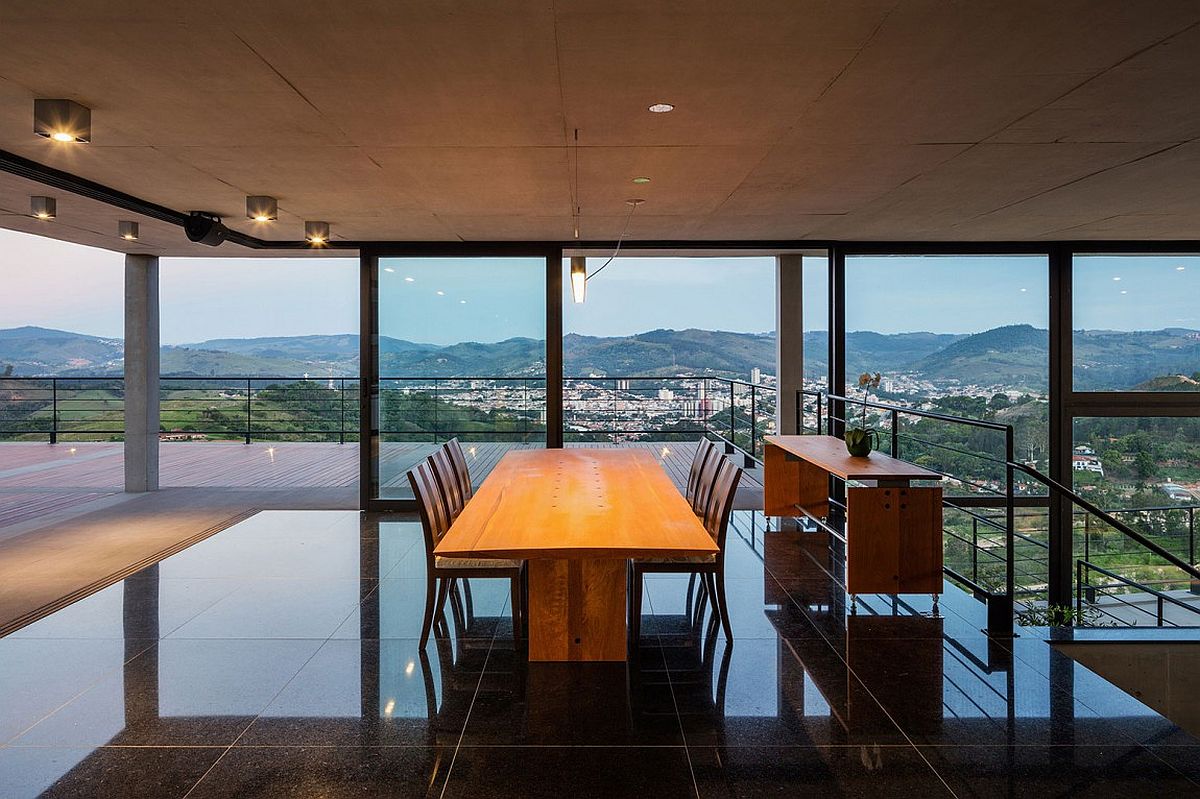 Concrete walls, indoor green zones and décor that is simple and neutral ensure that the focus at this mesmerizing Brazilian home stays firmly on the scenic beauty that surrounds it. A perfect getaway that allows the homeowners to escape the constant rush of big city life and soak in nature's ever-changing sights and sounds! [Photography: Nelson Kon]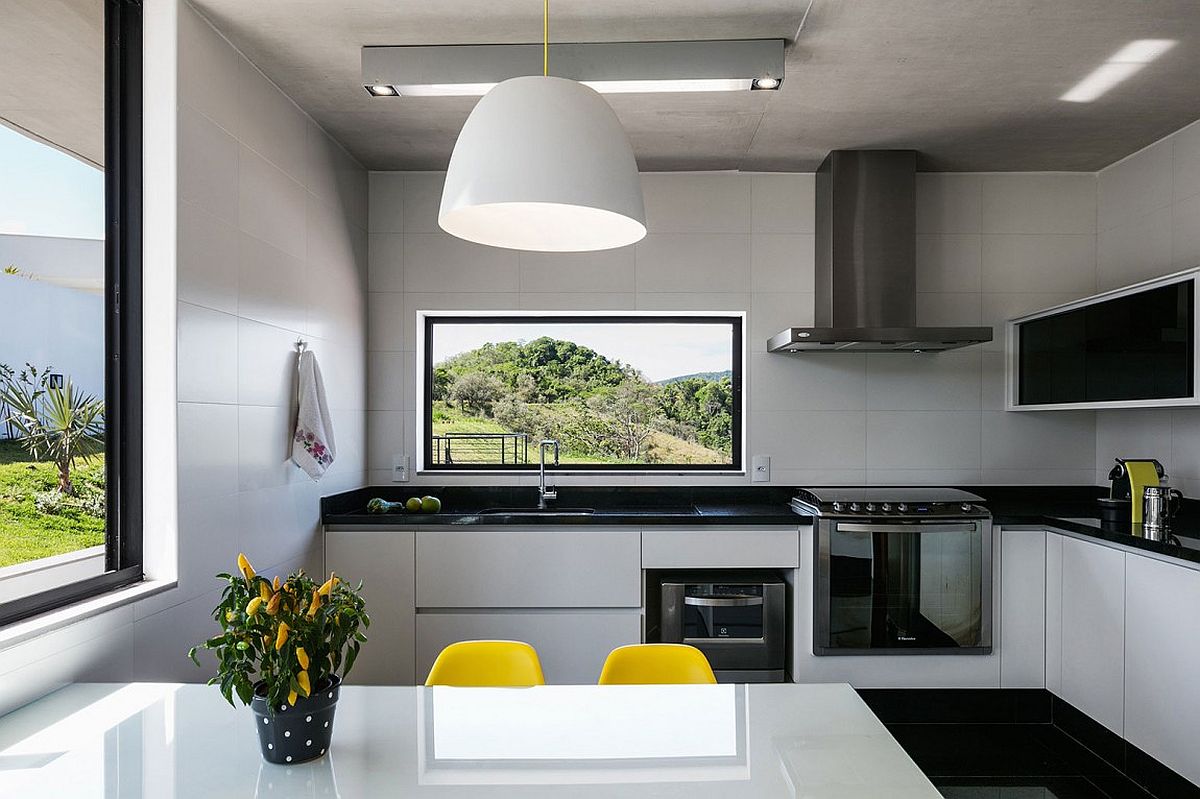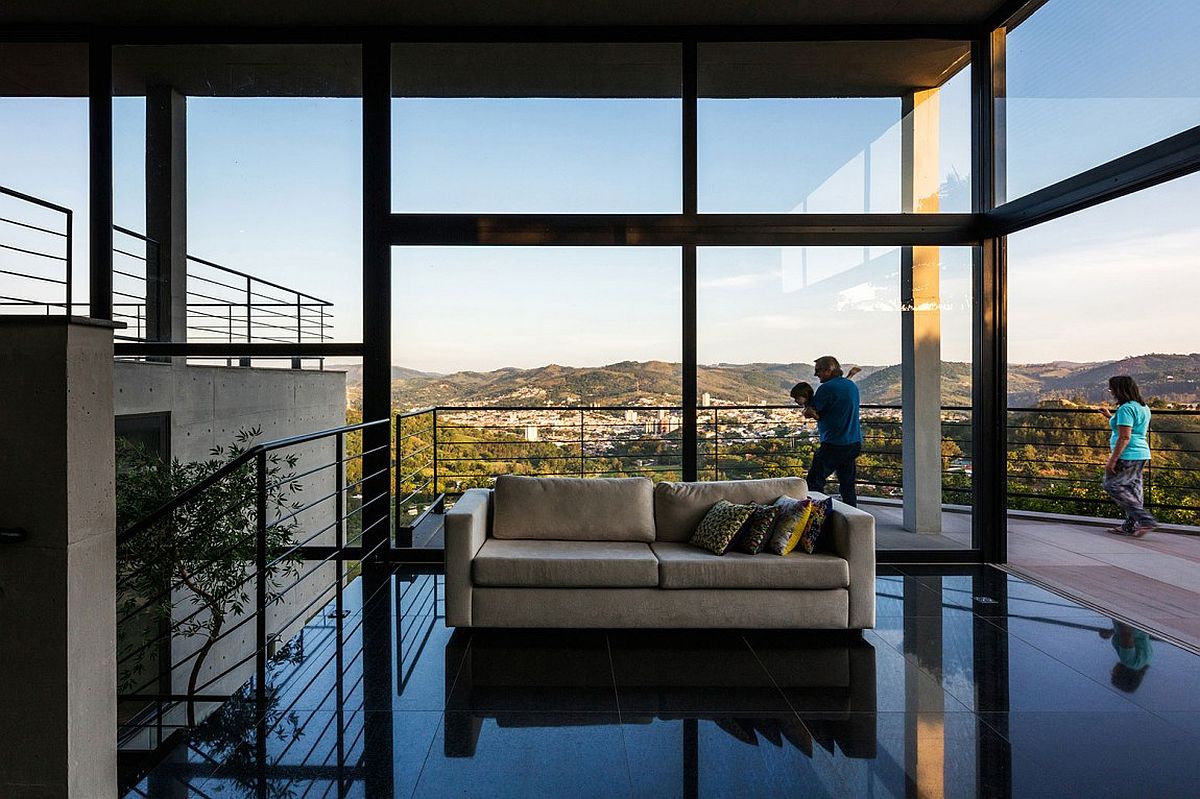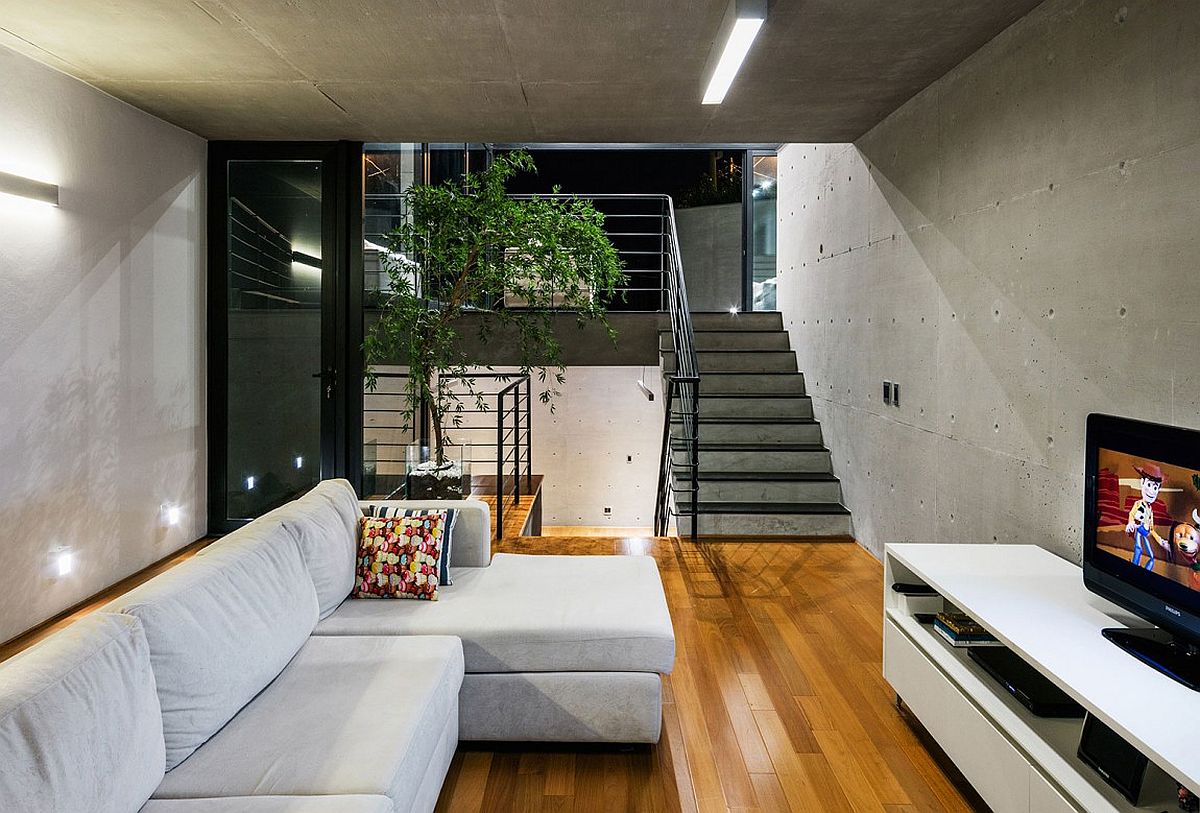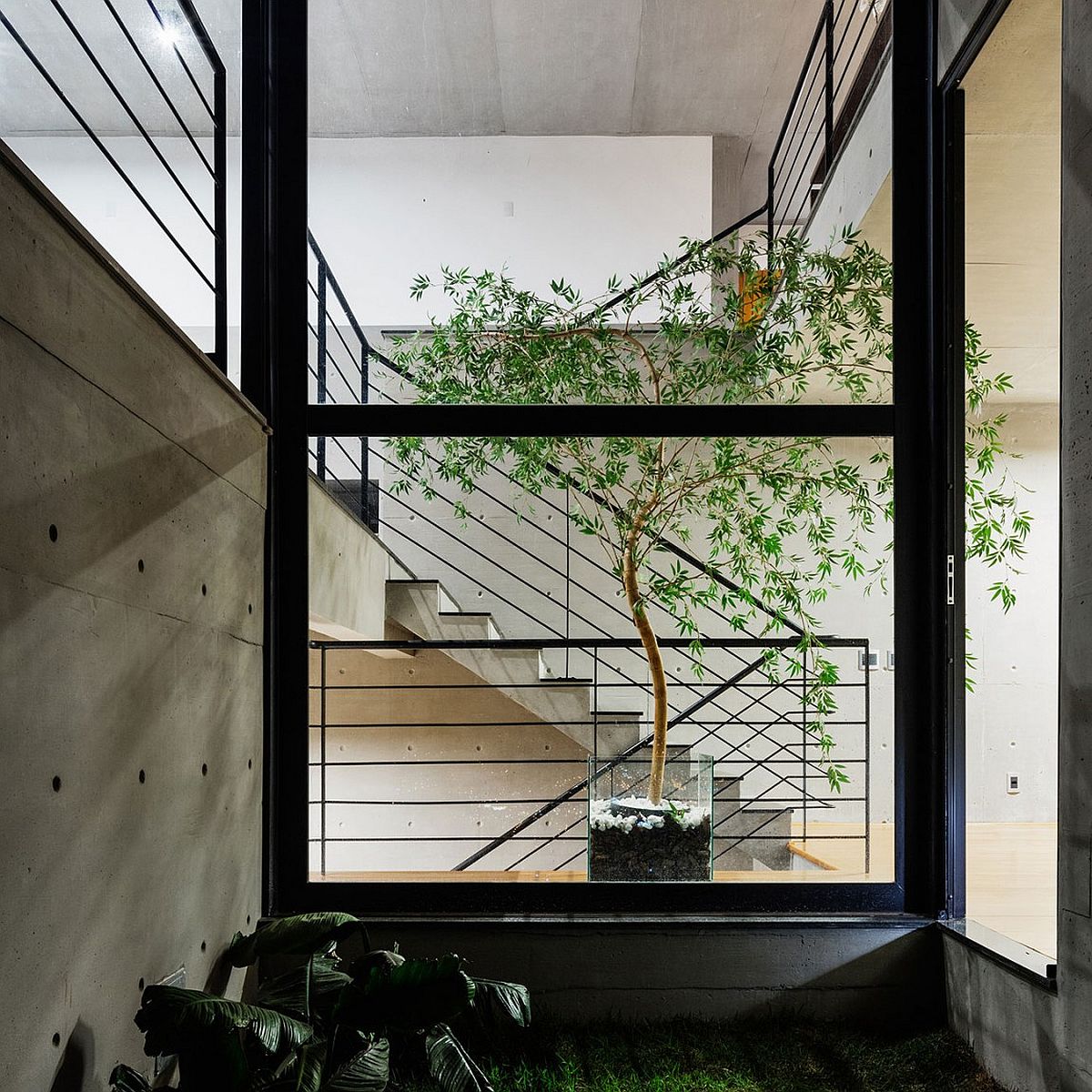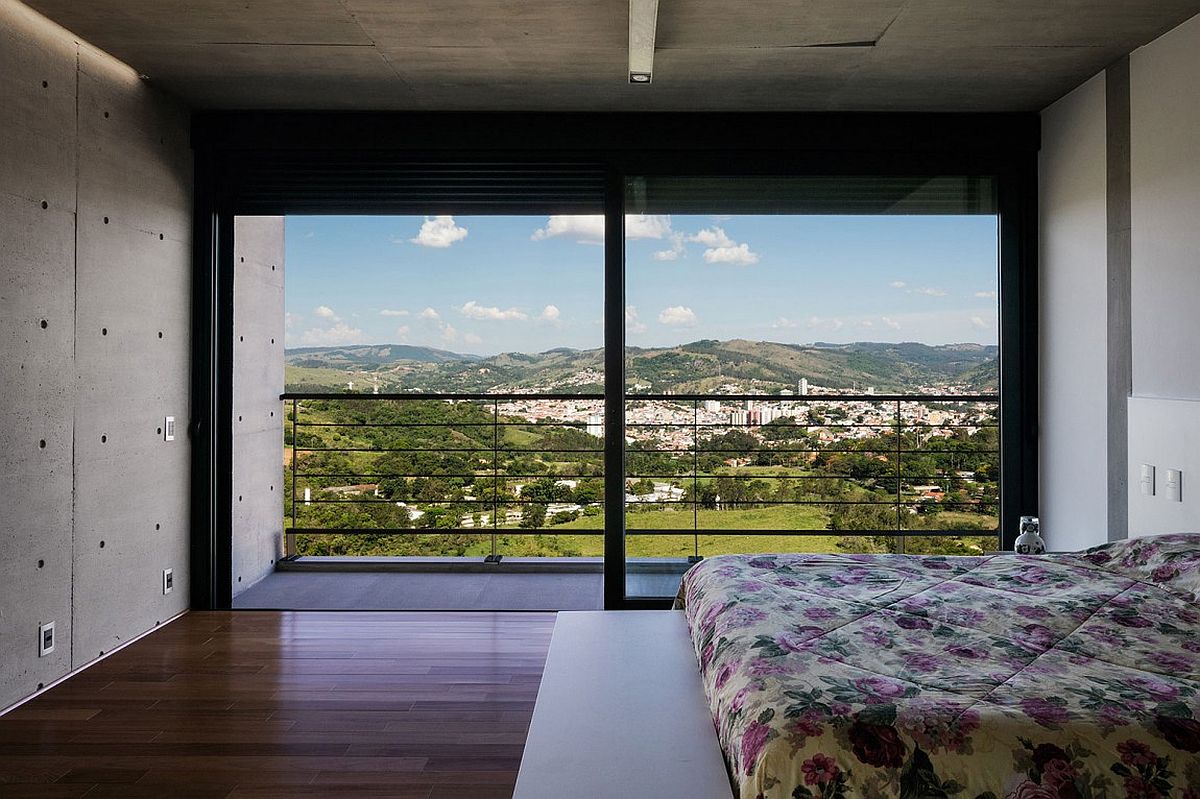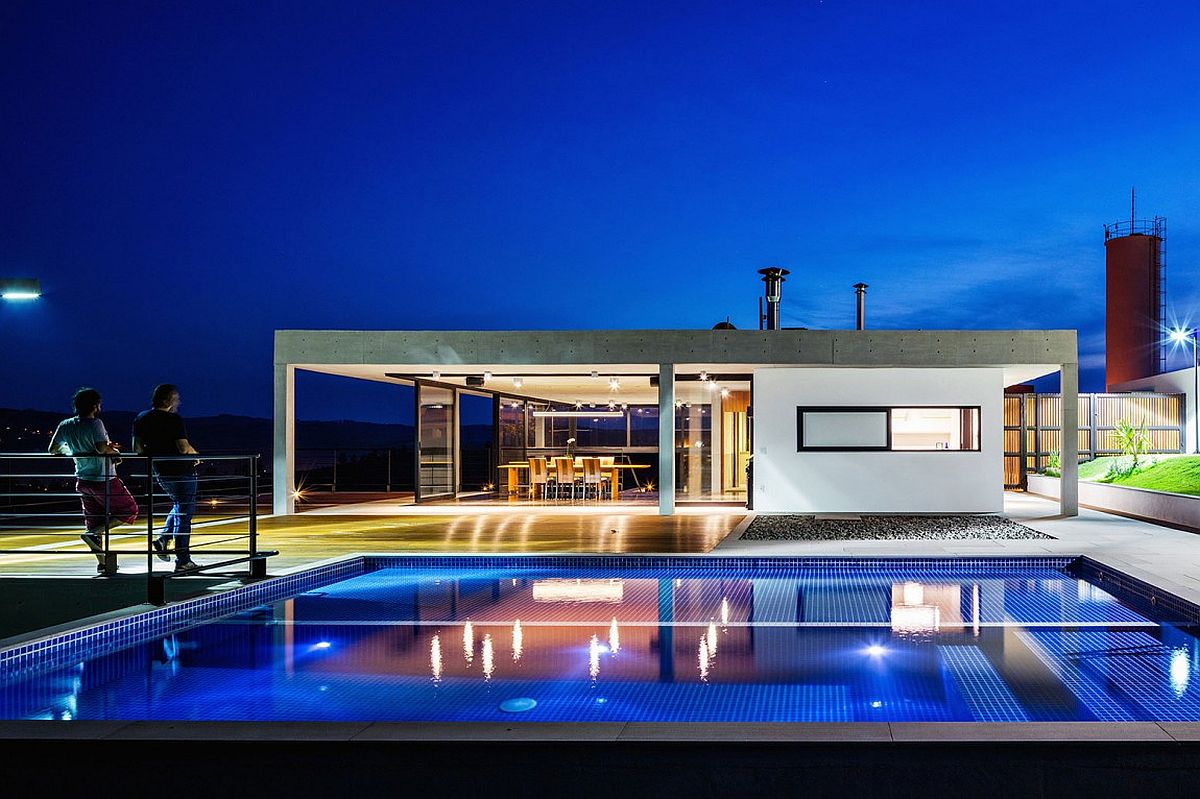 Liked the story? Share it with friends.