Apartment makeover can become tricky when you really do not have a direction to it all. Picking the style and theme of the apartment first makes everything else a whole lot easier. That is just what you get with this bright, polished and even a touch eclectic apartment revamped by Slightly Quirky in Epsom, Sussex. The apartment previously looked cluttered and mundane before the architects decided to completely alter the interiors with a color scheme that relies mainly on just white and black. With a homogeneous while backdrop, black trims, doorways, window frames and accents, the entire interior feels both cheerful and contemporary.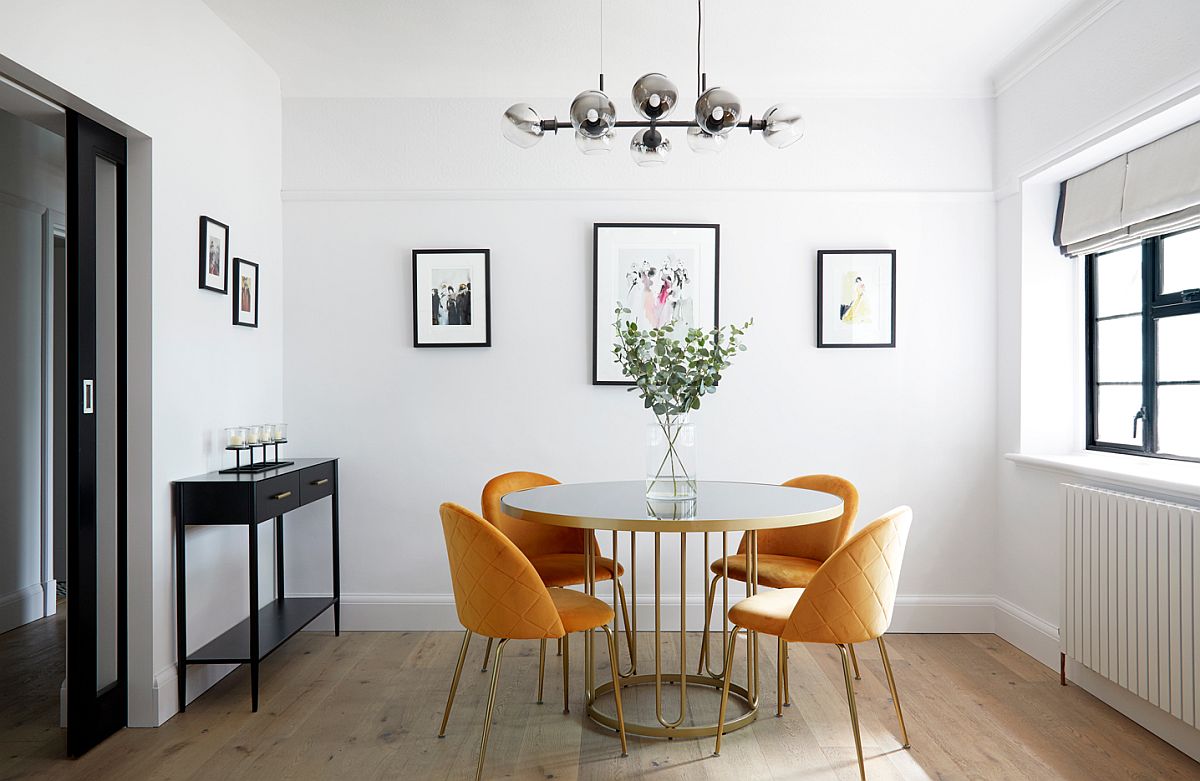 Yet, there is absolutely no shortage of color in this apartment with brilliant pops of yellow stealing the spotlight in the living area and the bedroom. Yellow accents in the form of pillows on the sofa and chairs in the dining area make the biggest visual impact in here even a brilliant blue cabinets make a statement in the kitchen. This love for blue and yellow continues in the adult bedroom with a lovely dark blue accent wall and rug along with cleverly placed yellow throw pillows. The teen girls' bedroom takes a different approach with Hollywood glam being thrown into the mix while a pink tufted bench adds color to the neutral setting.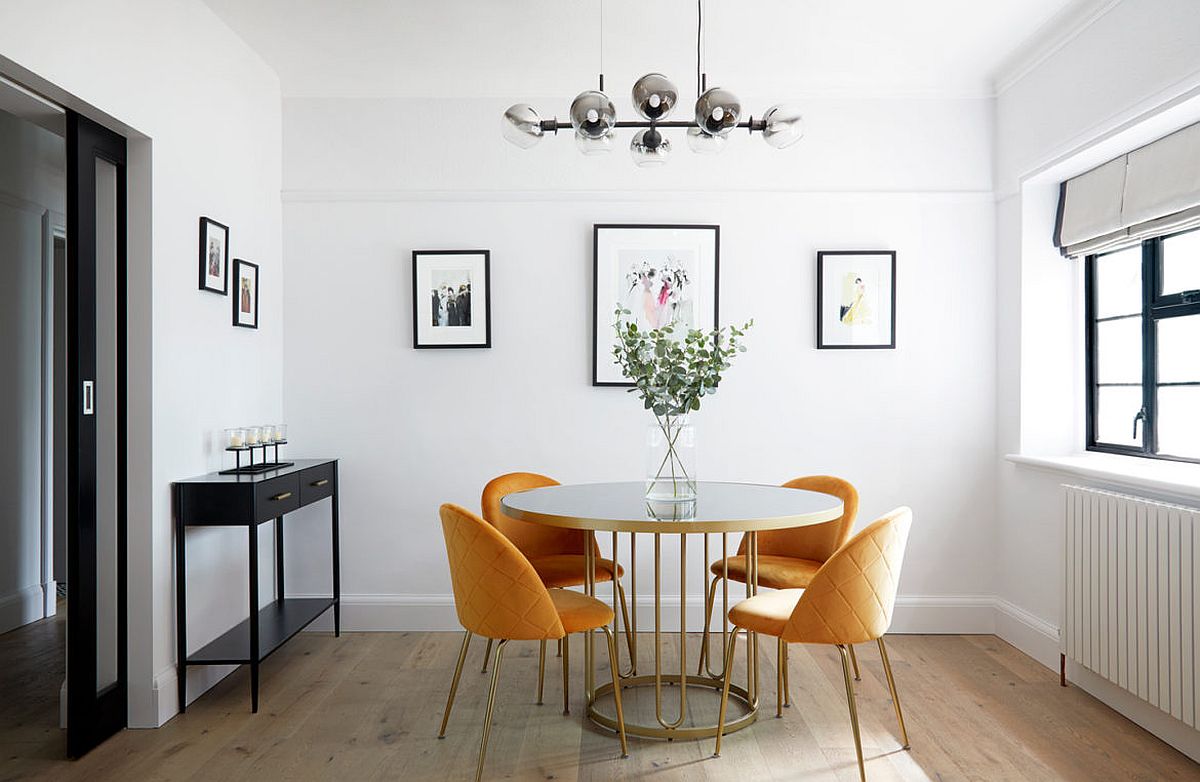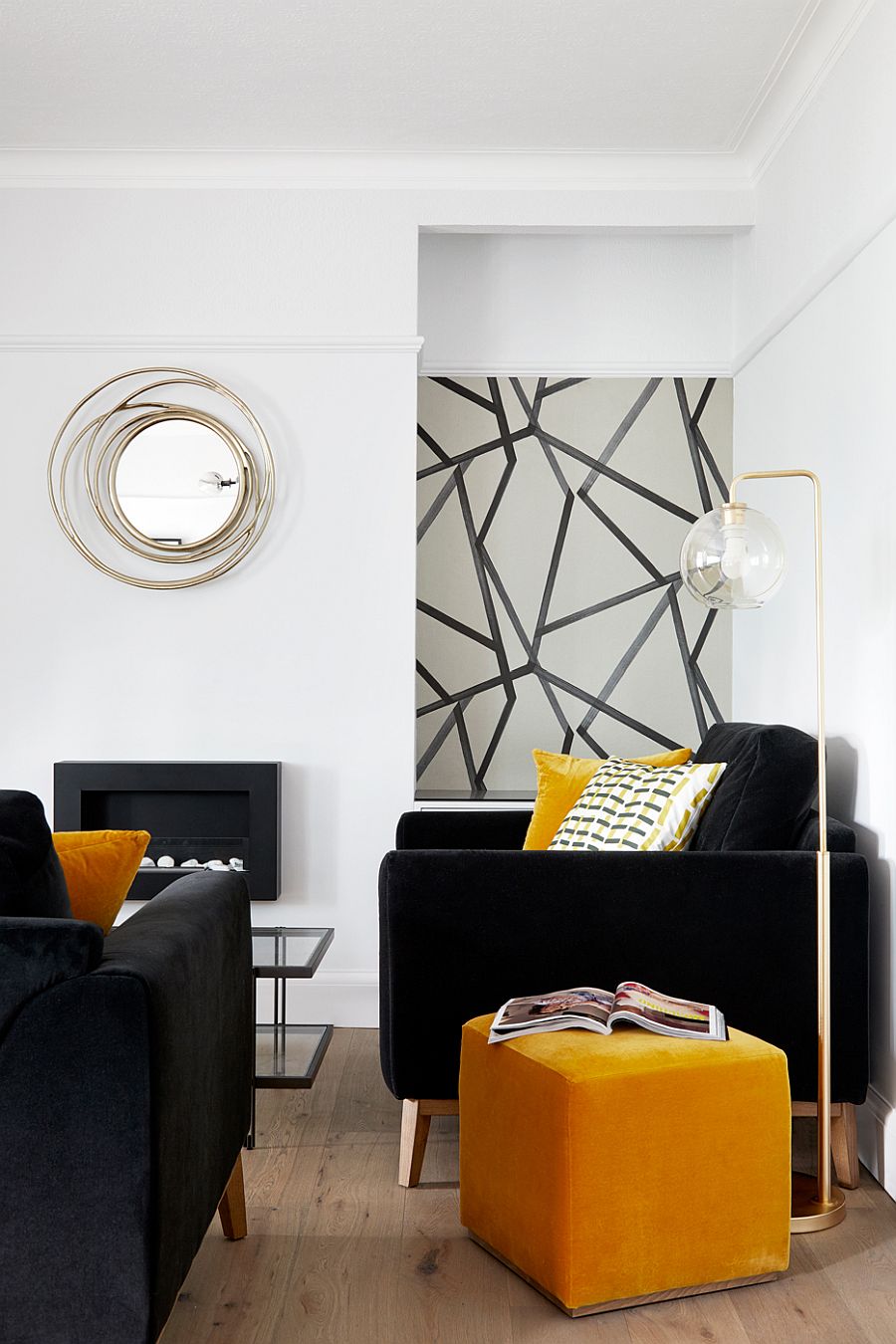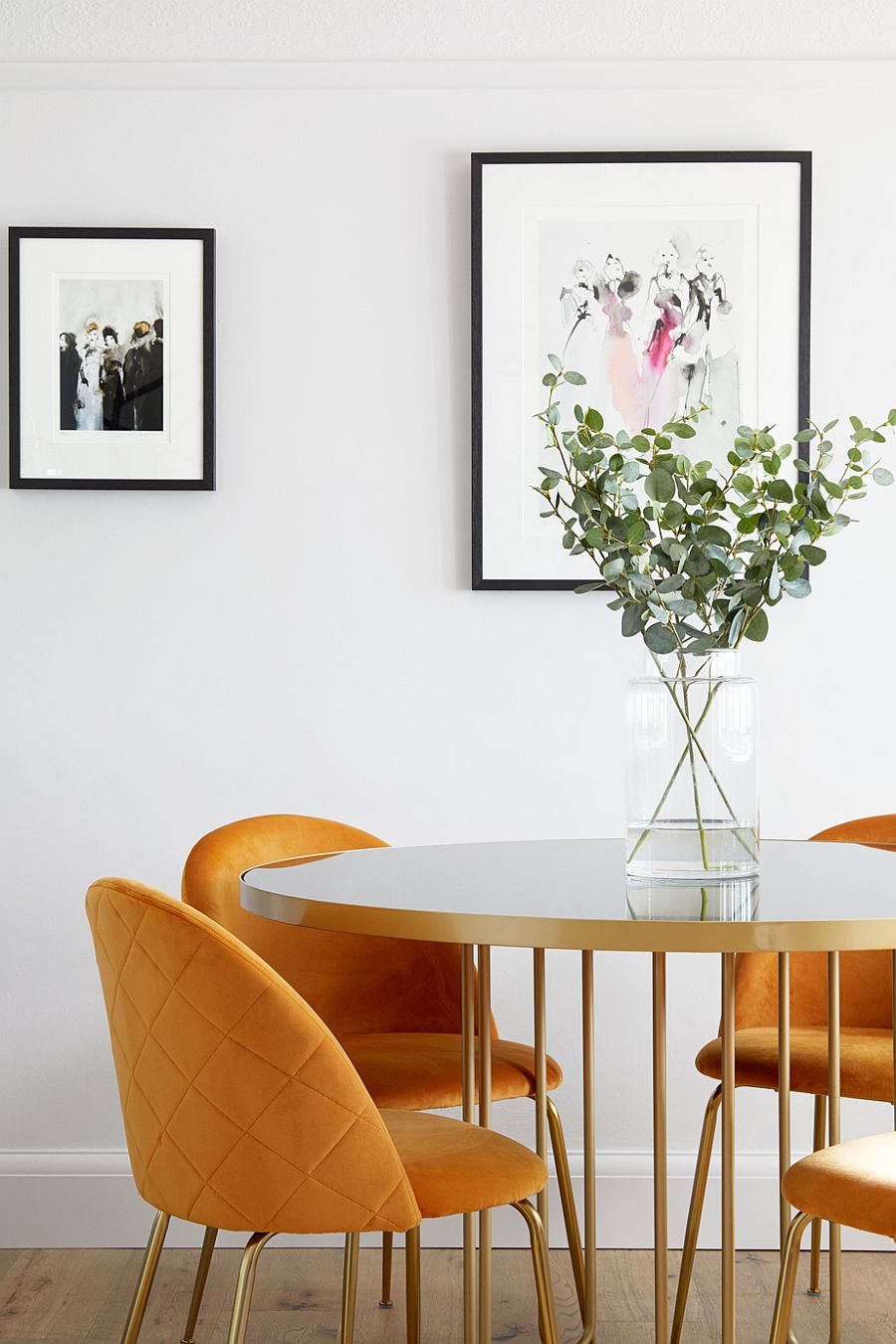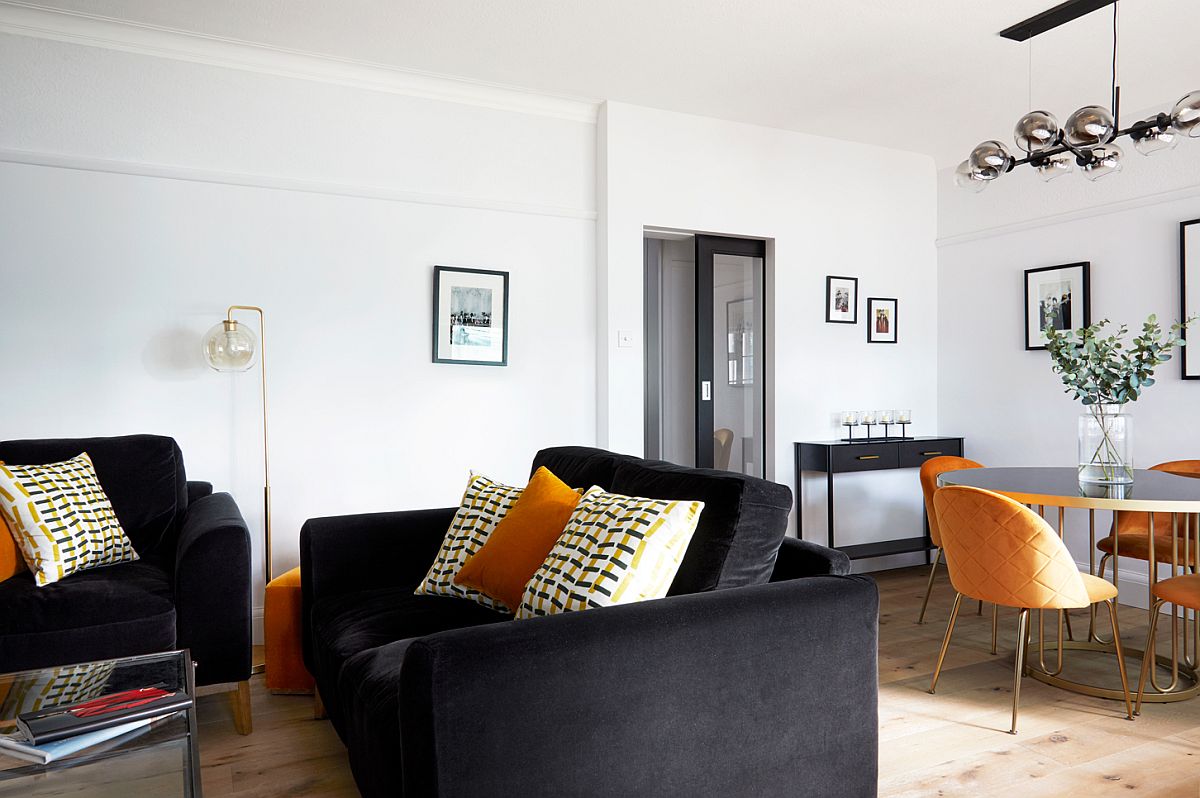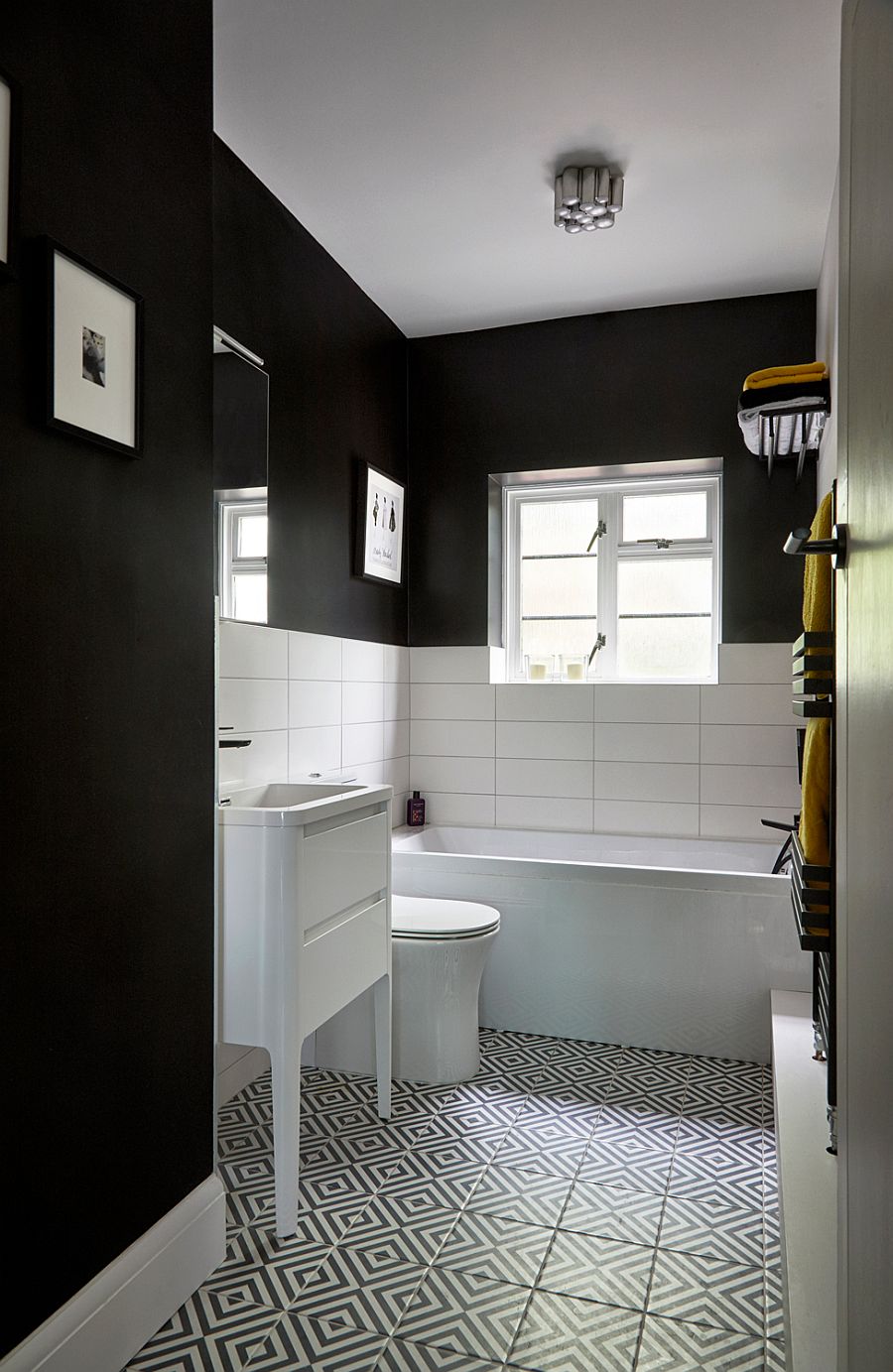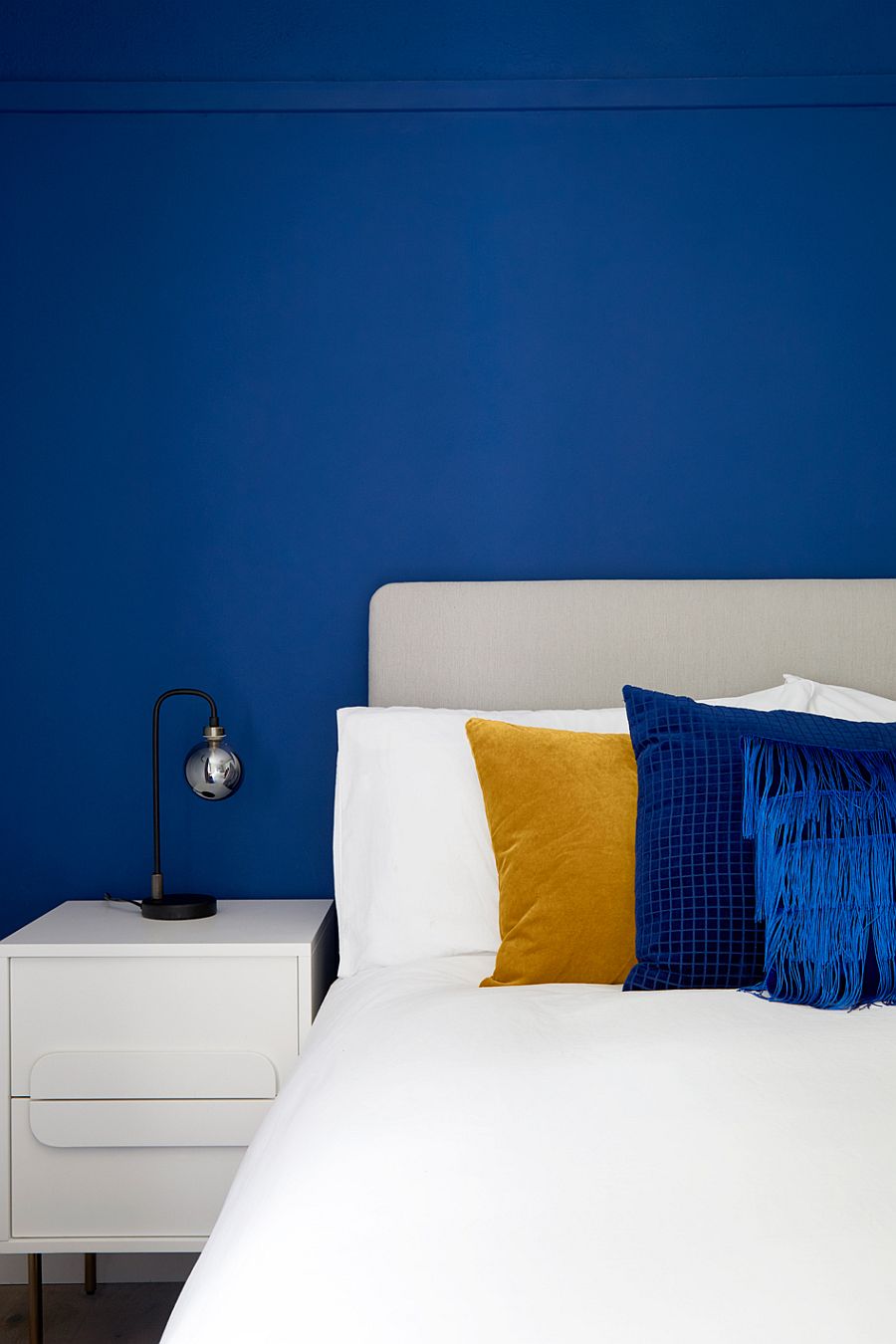 In the light-filled bathroom, black and white is the chosen color palette with floor tiles providing the pattern. Exquisite, sophisticated and original, this British apartment is unlike most other we have seen!