A relaxing neutral backdrop that generally involves white; shades of gray, cream or beige; and pops of vivid colors and metallic accents that add brightness and visual contrast – this is often the recipe for modern apartment design. But Alfonso Ideas have given this tried and tested formula a subtle upgrade, as they attempted to salvage and renovate a thirty-year-old apartment in the city of Taipei. The color scheme is still largely neutral, but the ambiance inside the apartment seems more sophisticated than serene and borrows from the aesthetics that one usually comes across in a stylish bachelor pad.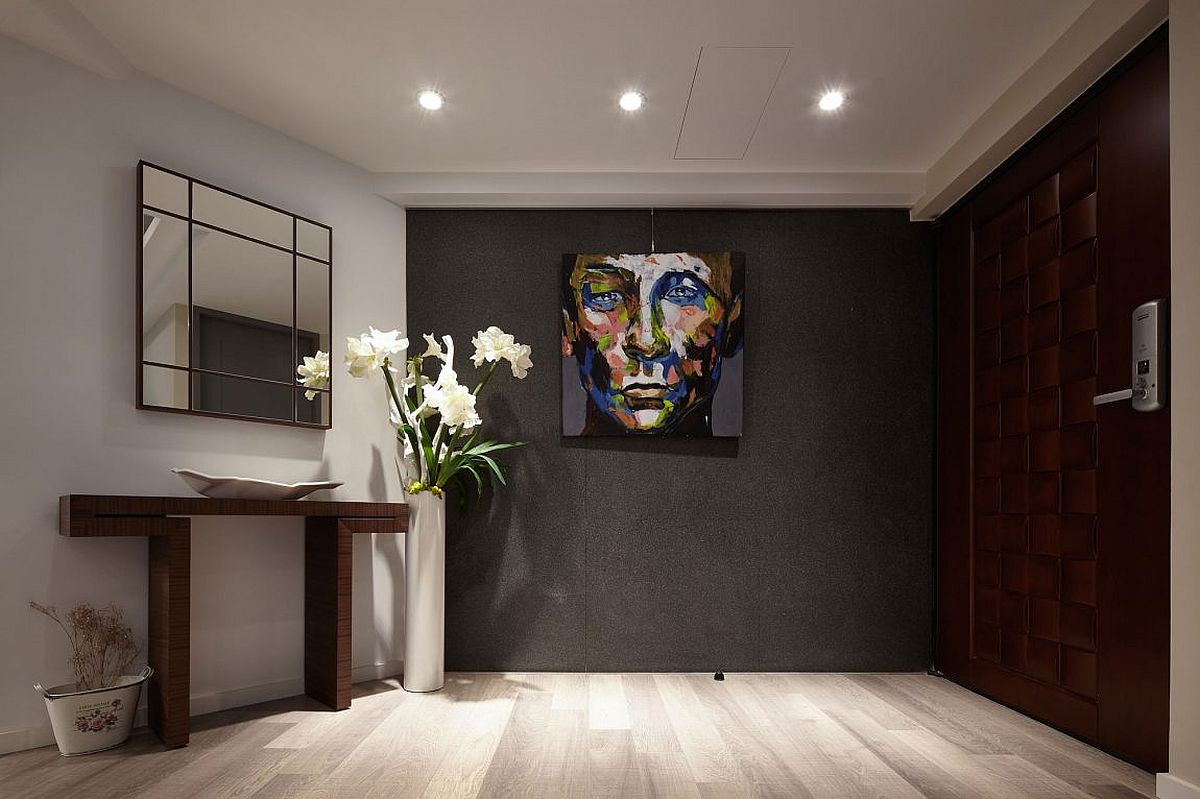 The dark and dashing atmosphere inside the apartment is created by the clever use of ambient and pendant lights that highlight specific accent additions, feature walls and artwork while ensuring that the ambient light is elegantly dim! It is recessed lighting that sets the mood in the living area, while large pendants take over in the dining space that sits next to it. A comfy and smart alcove seat in the living area with built-in storage adds to the uniqueness of the interior, even as décor is kept distinctly modern.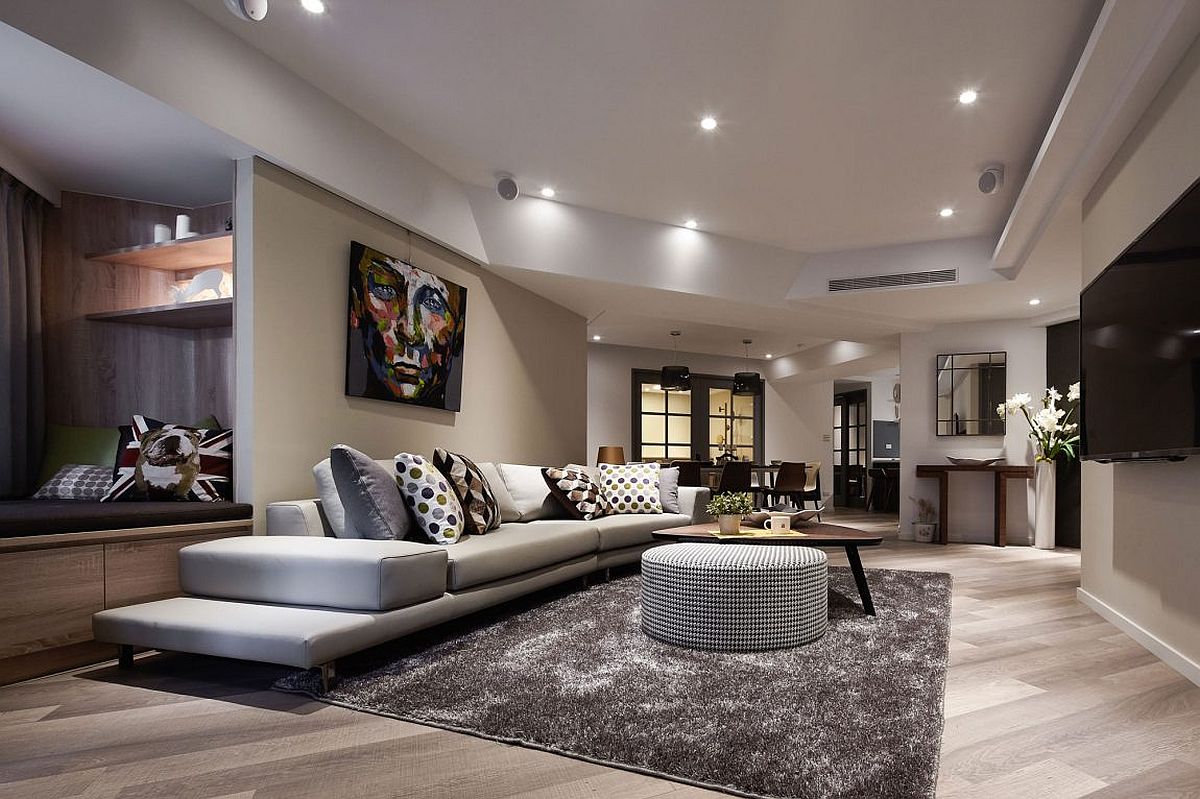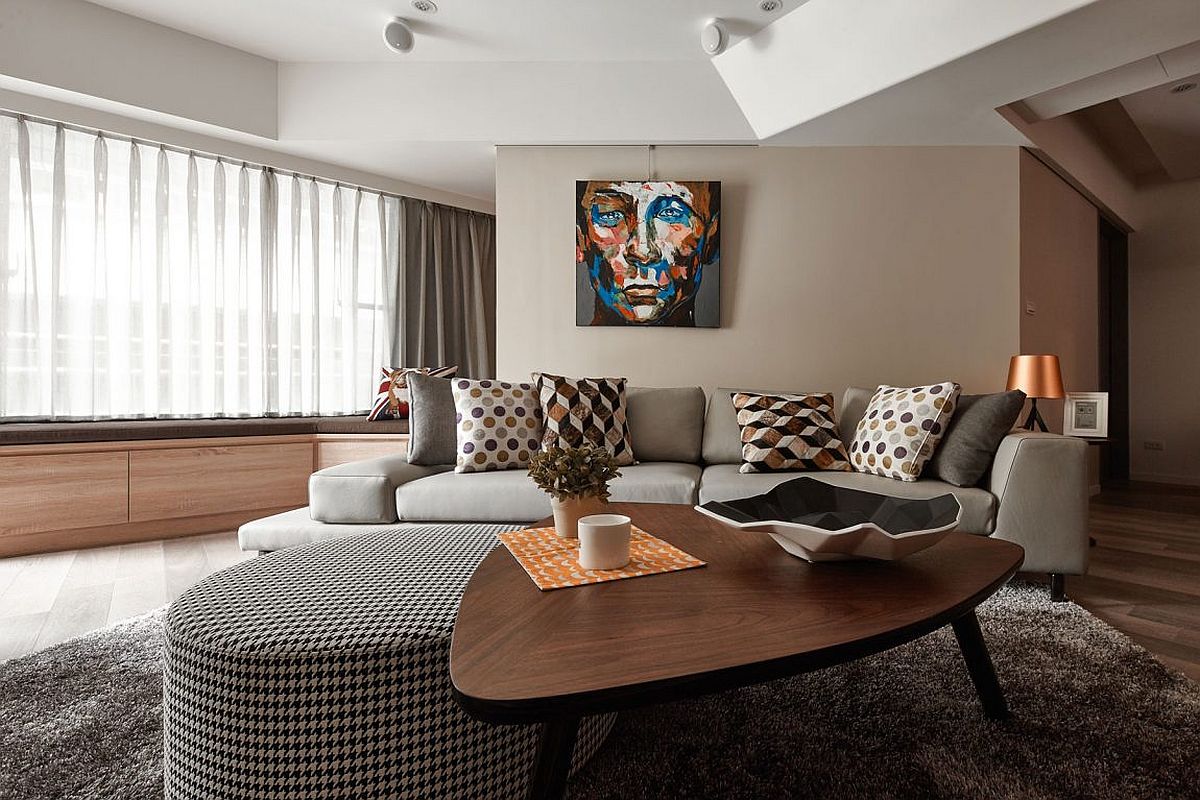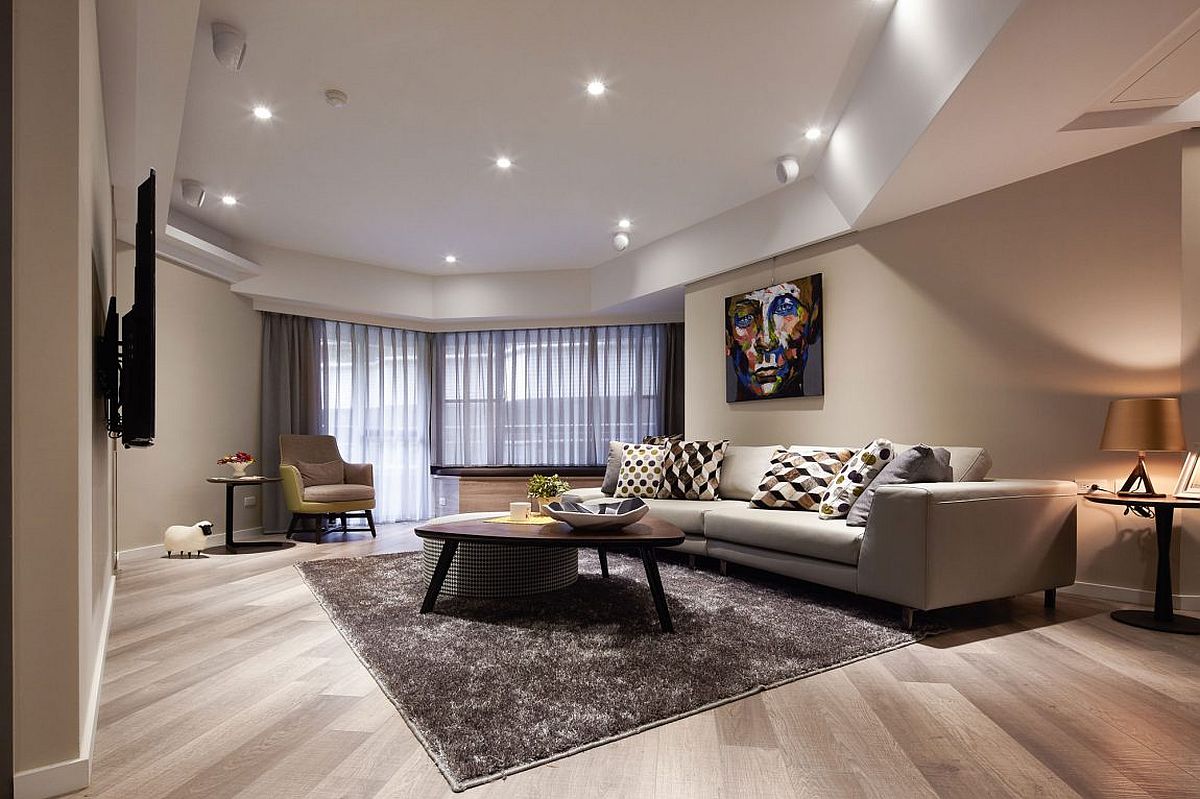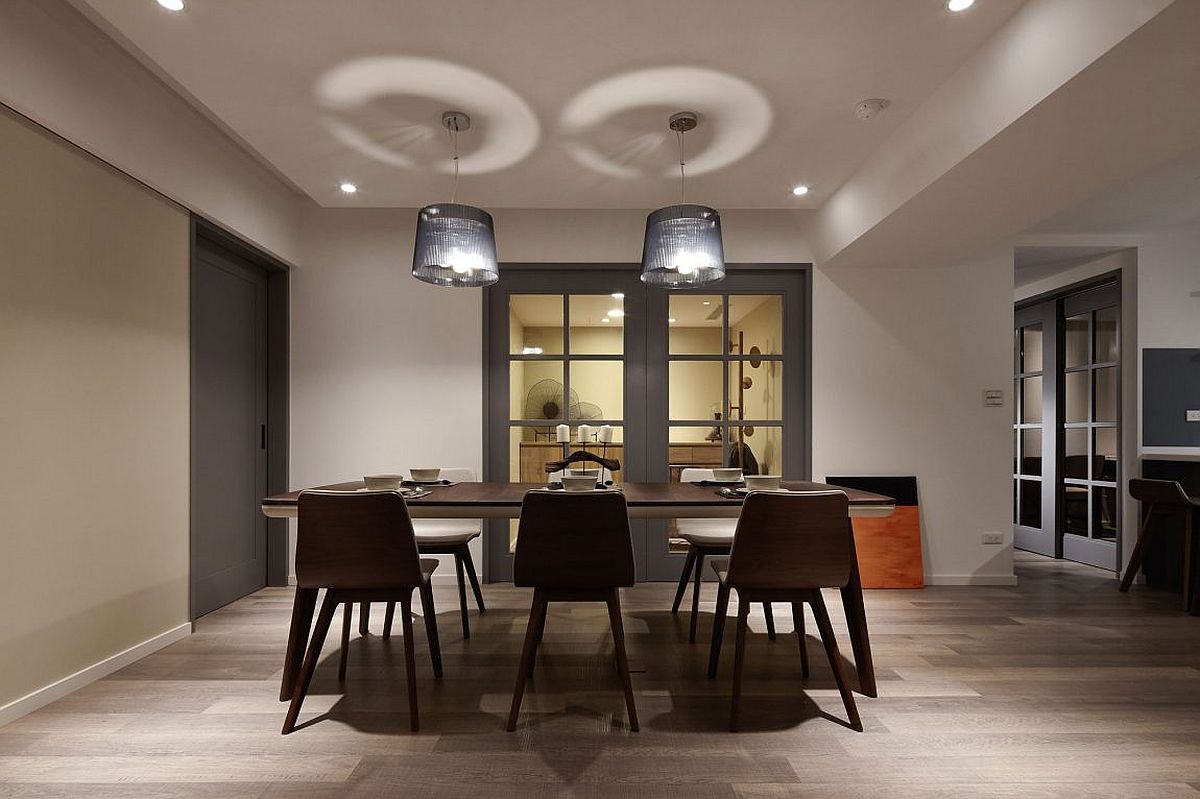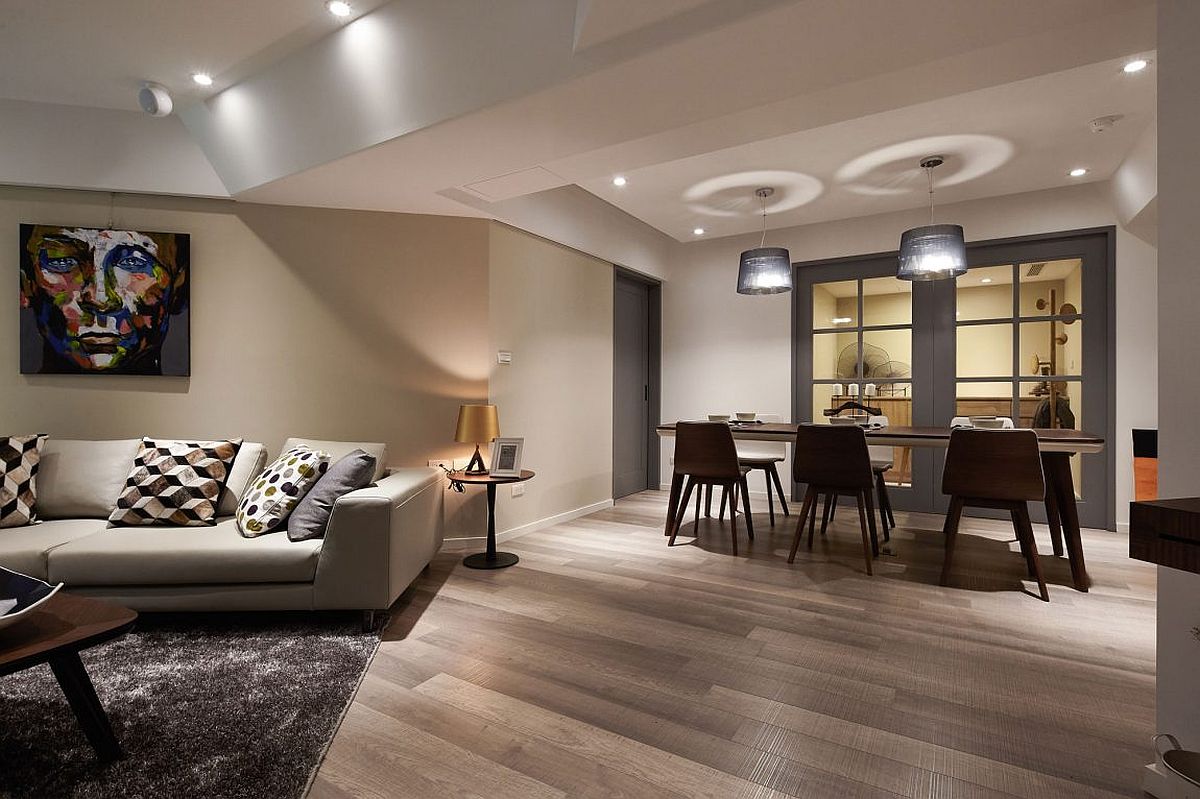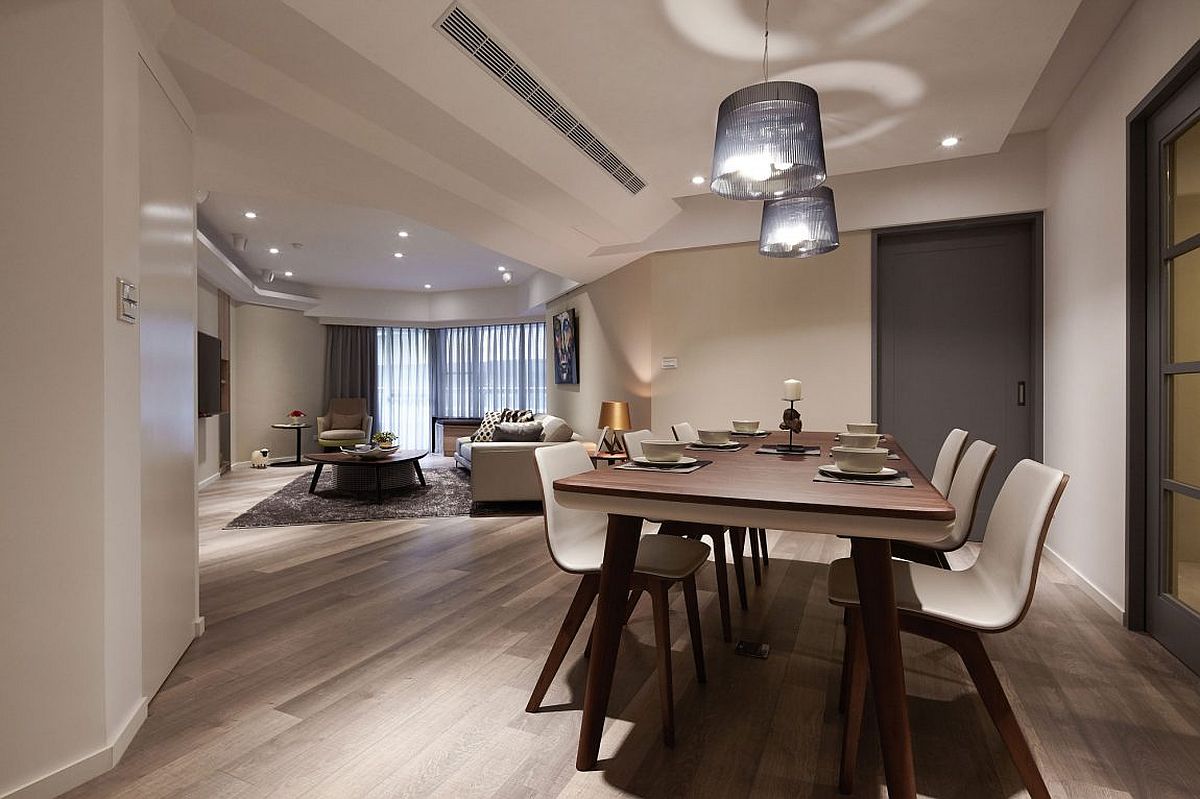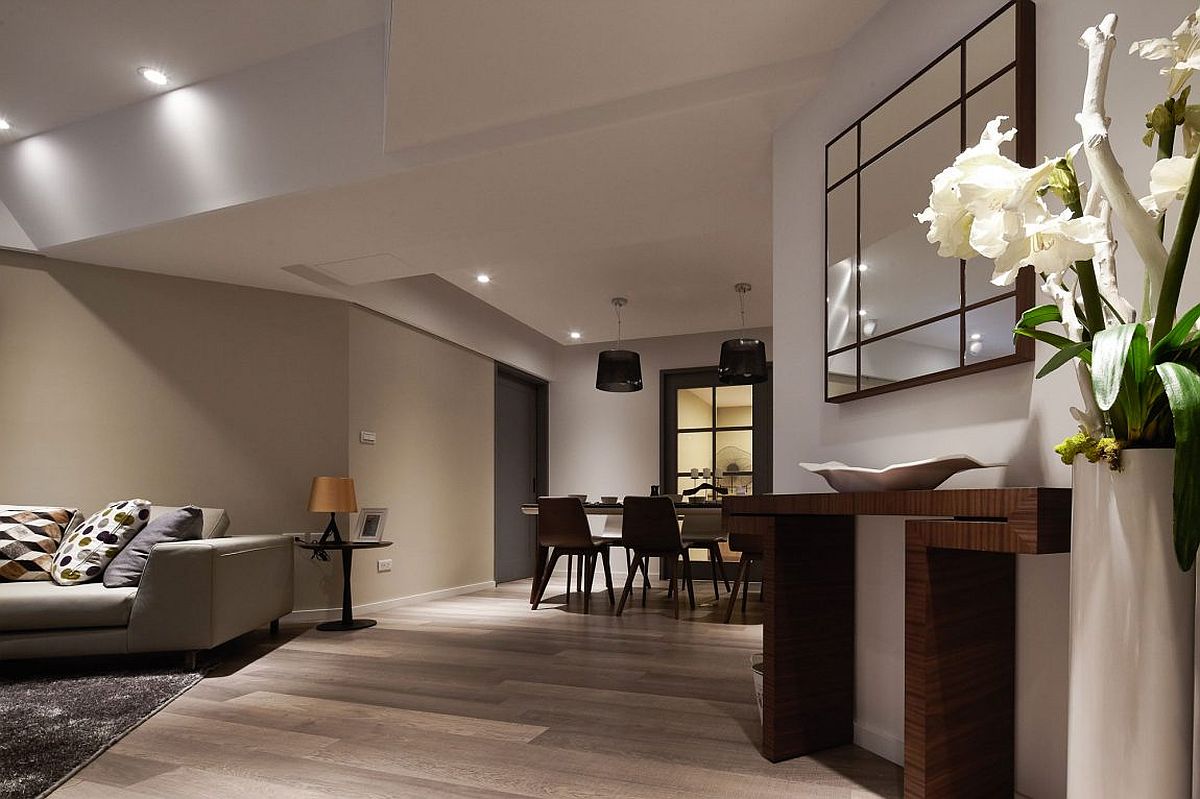 A midcentury-style credenza in teal adds color to the kitchen in gray and white, and it is a beautiful, giant round window that steals the spotlight in the relaxing master bedroom. Curated, urbane and ergonomic, this polished makeover removes any signs of the apartment's dreary past.