Every inch of space is an absolute premium in big cities across the globe, and this is even truer in a city like Paris that is home to some of the most sought-after real estate on the planet. It is barely surprising, then, that an old and neglected parking lot in the heart of the city was transformed into gorgeous, modern apartments at the first possible instant! Designed by Atelier 56S, the Cloys Apartment retains a hint of its past with an exposed concrete and wooden slats-made false ceiling, even as the rest of the space has a distinctly contemporary vibe.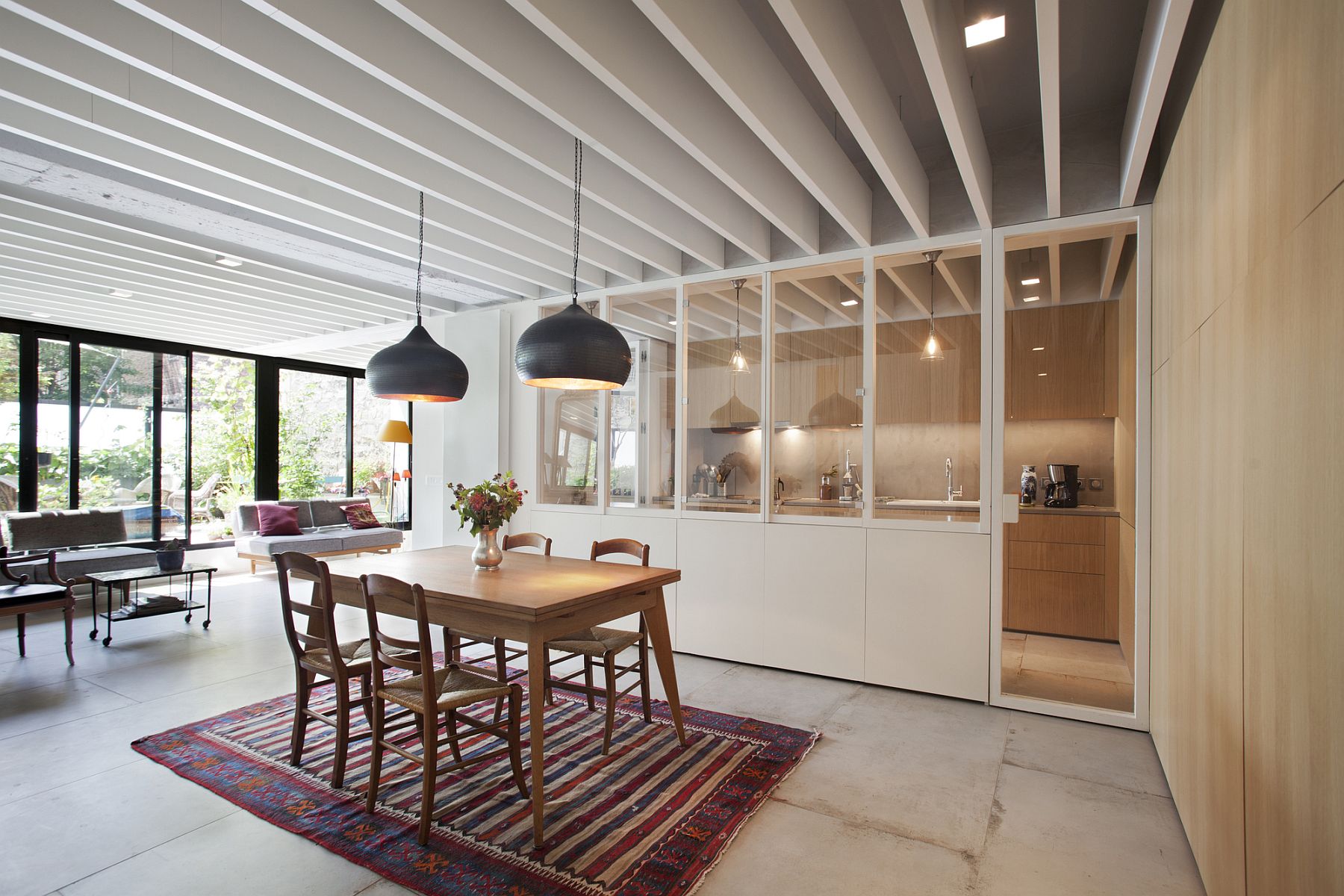 As is the case with most Parisian homes, it is white that is the color of choice here, with custom wooden décor creating visual continuity throughout the inviting interior. Connecting the kitchen, home library, living room and bedroom using storage units and furniture crafted from wood, the architects present a picture of serenity and curated elegance. A movable wall adds another dimension to the apartment, as it allows the homeowner to transform the smaller living area into a large social zone.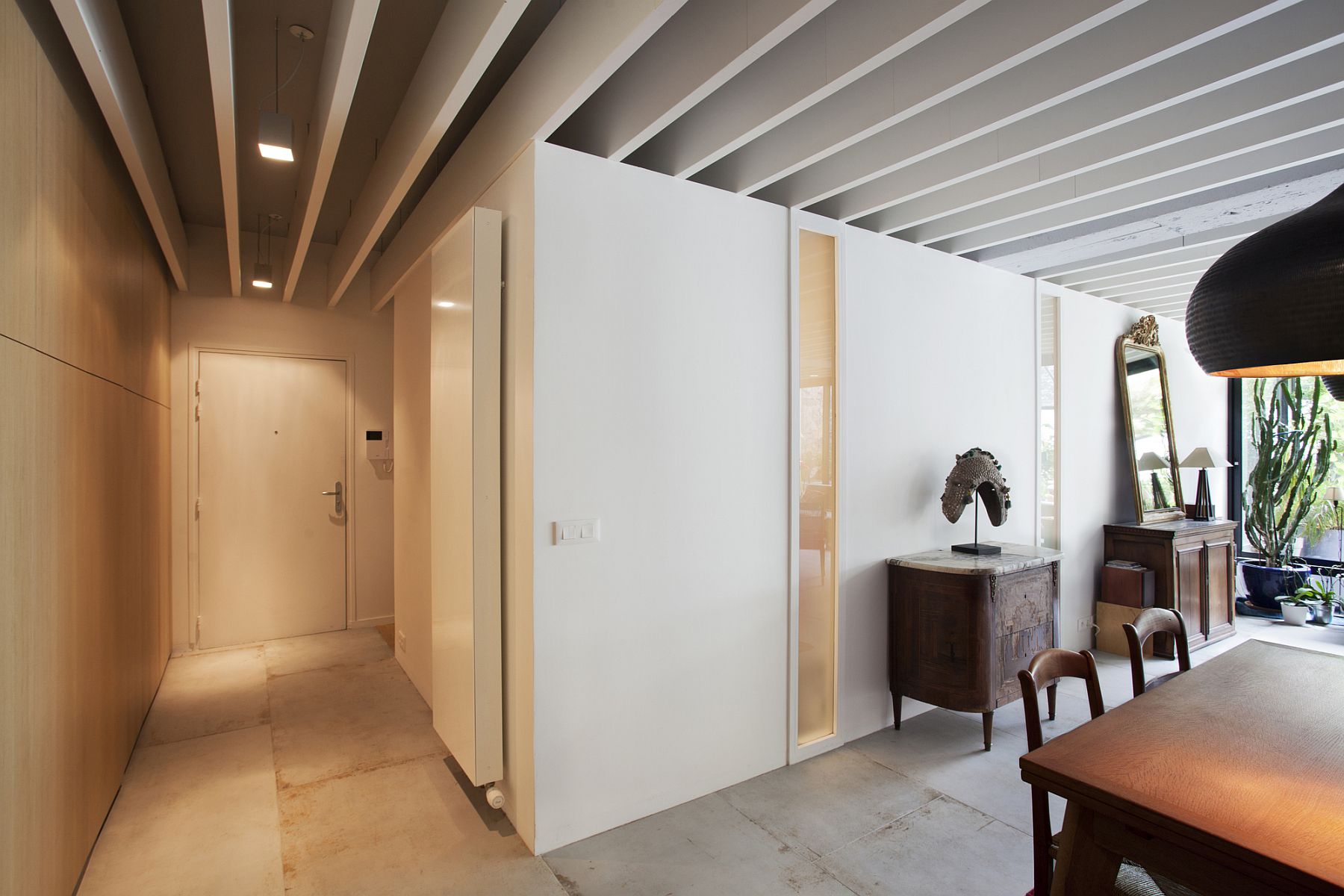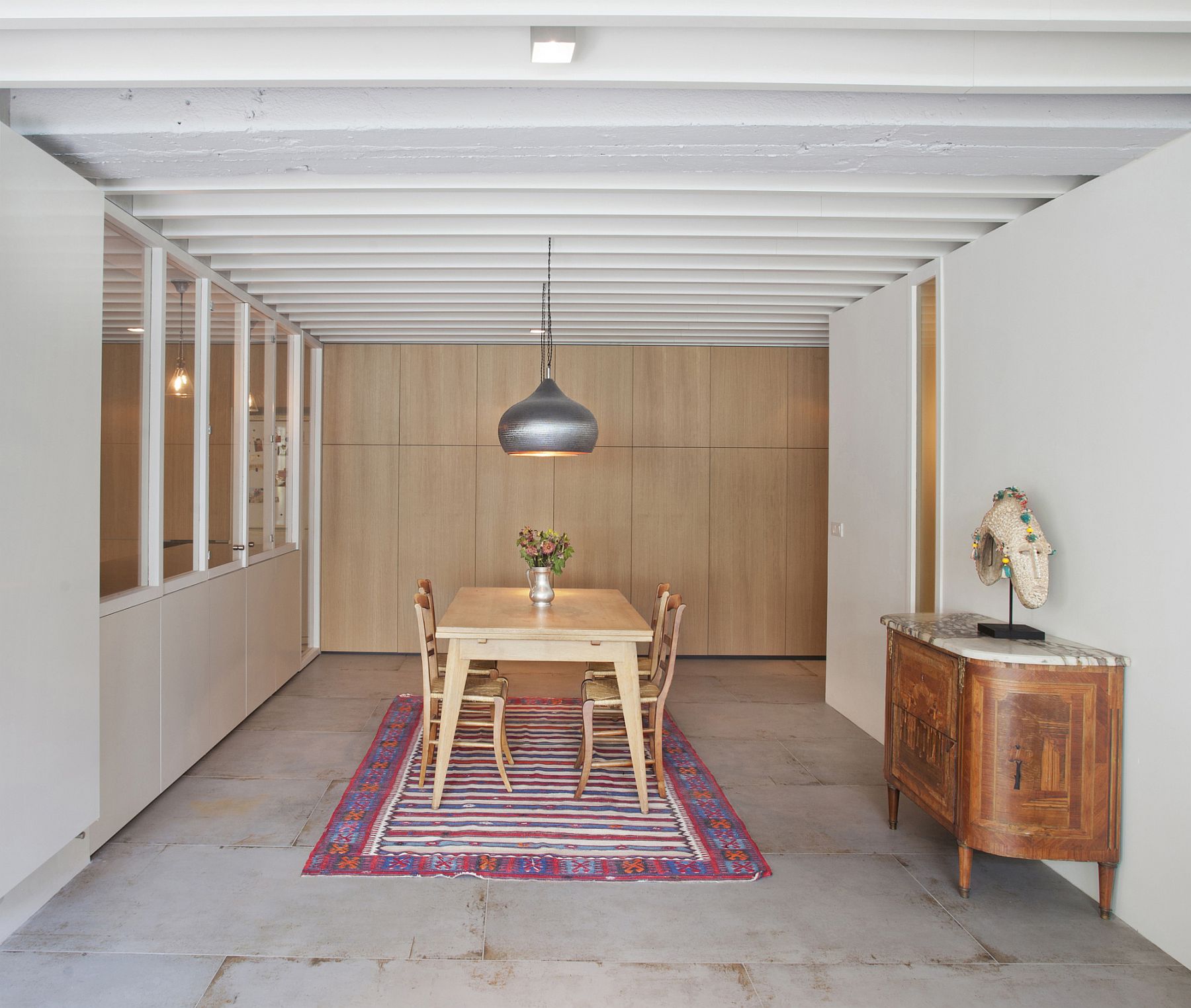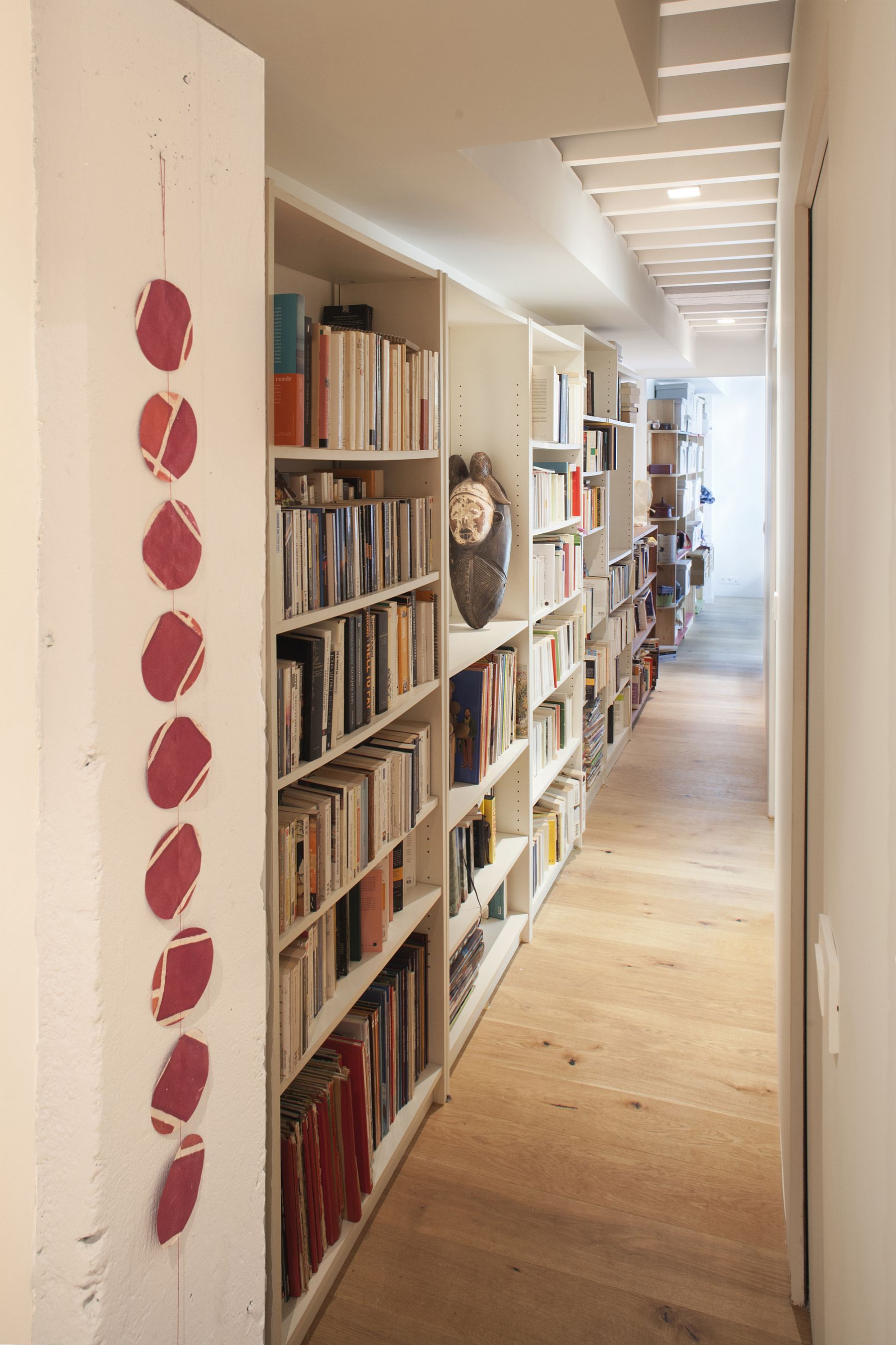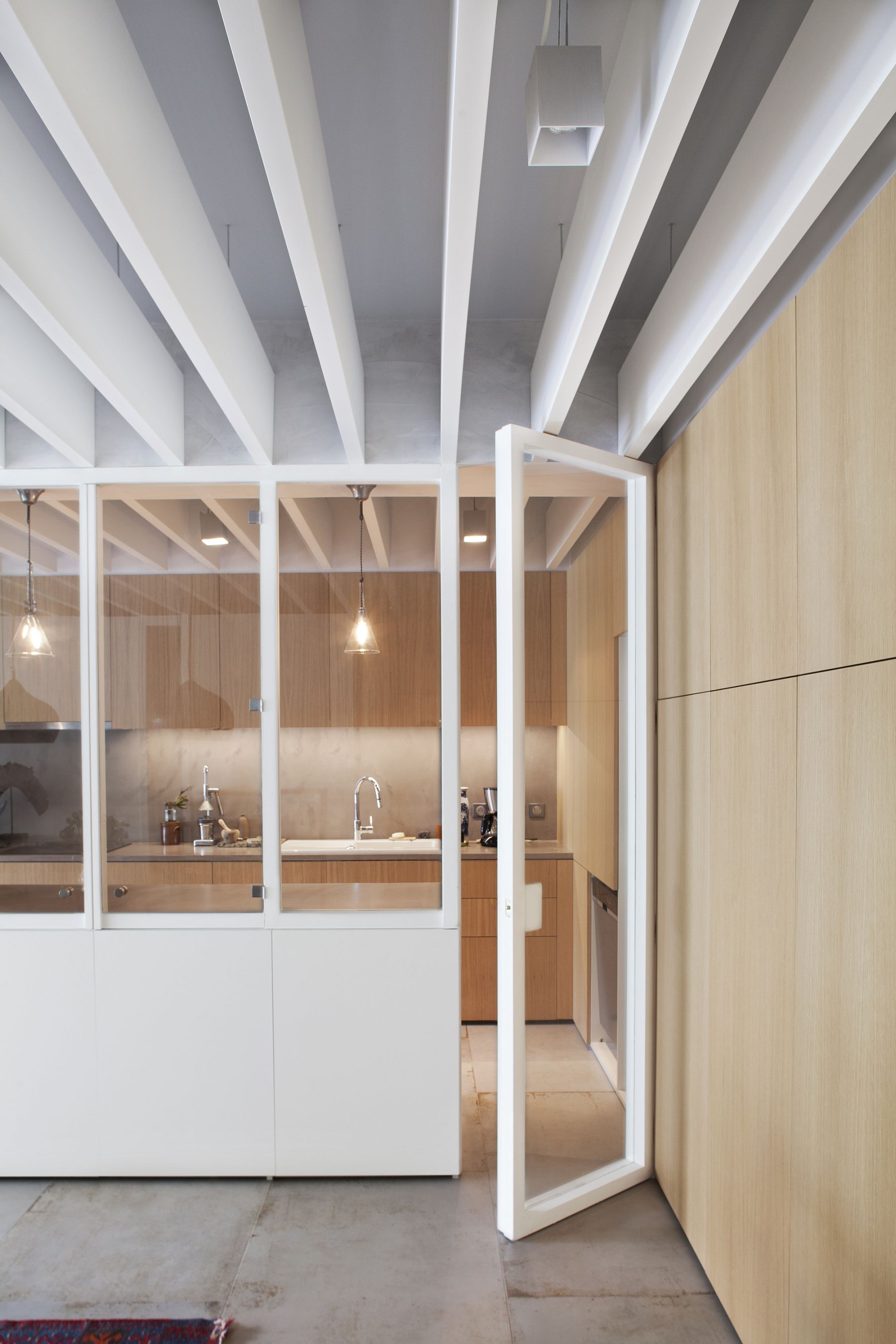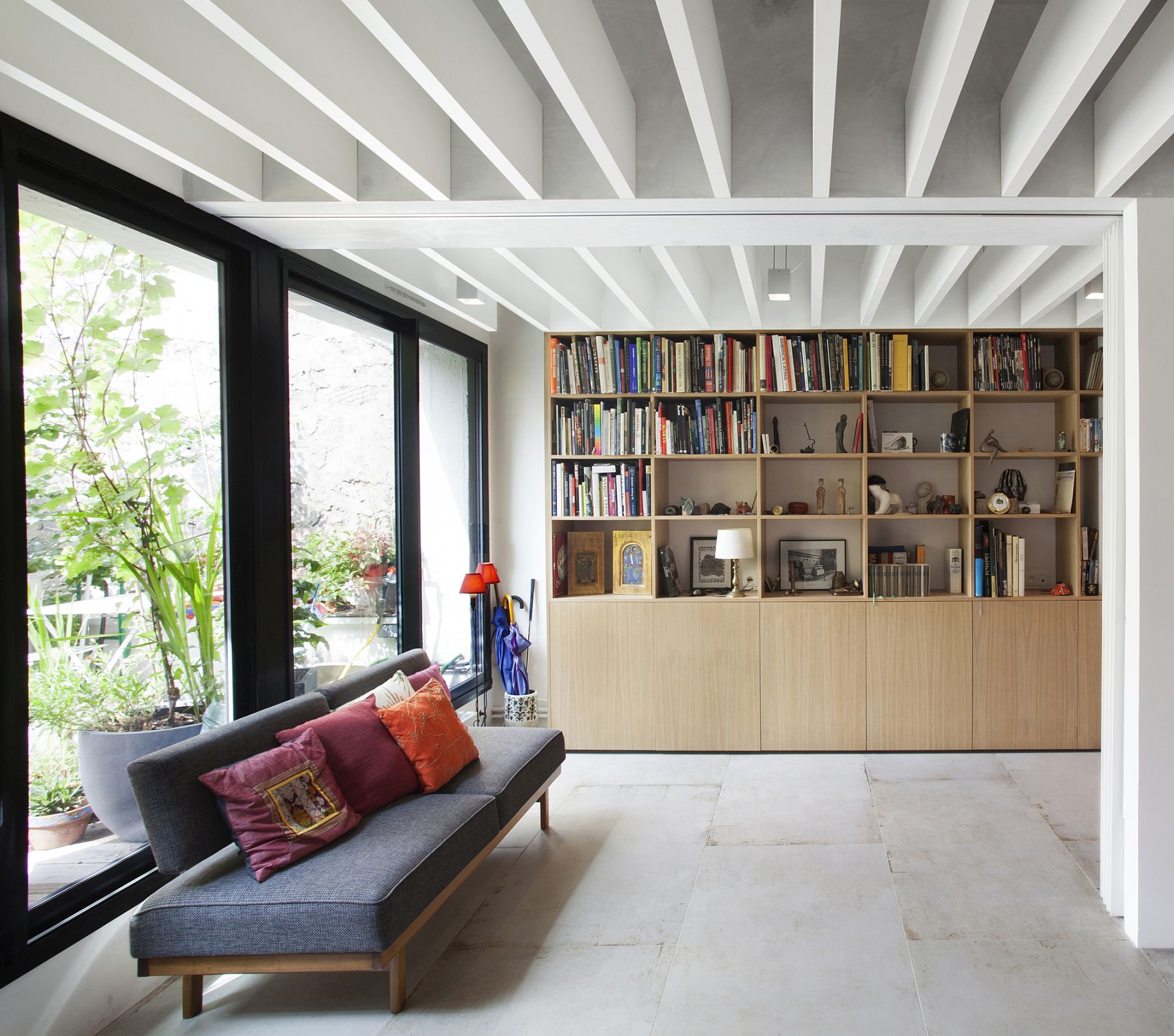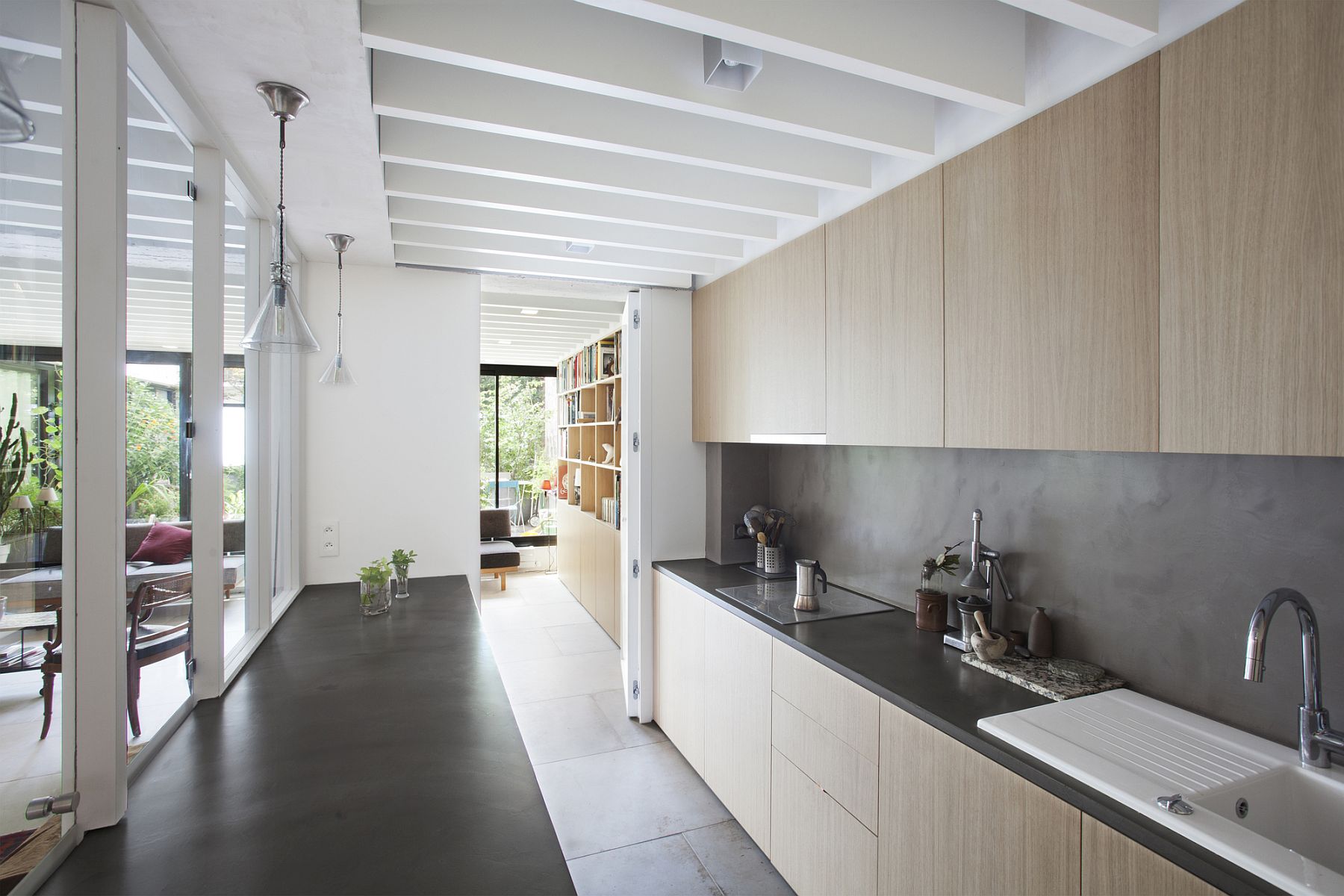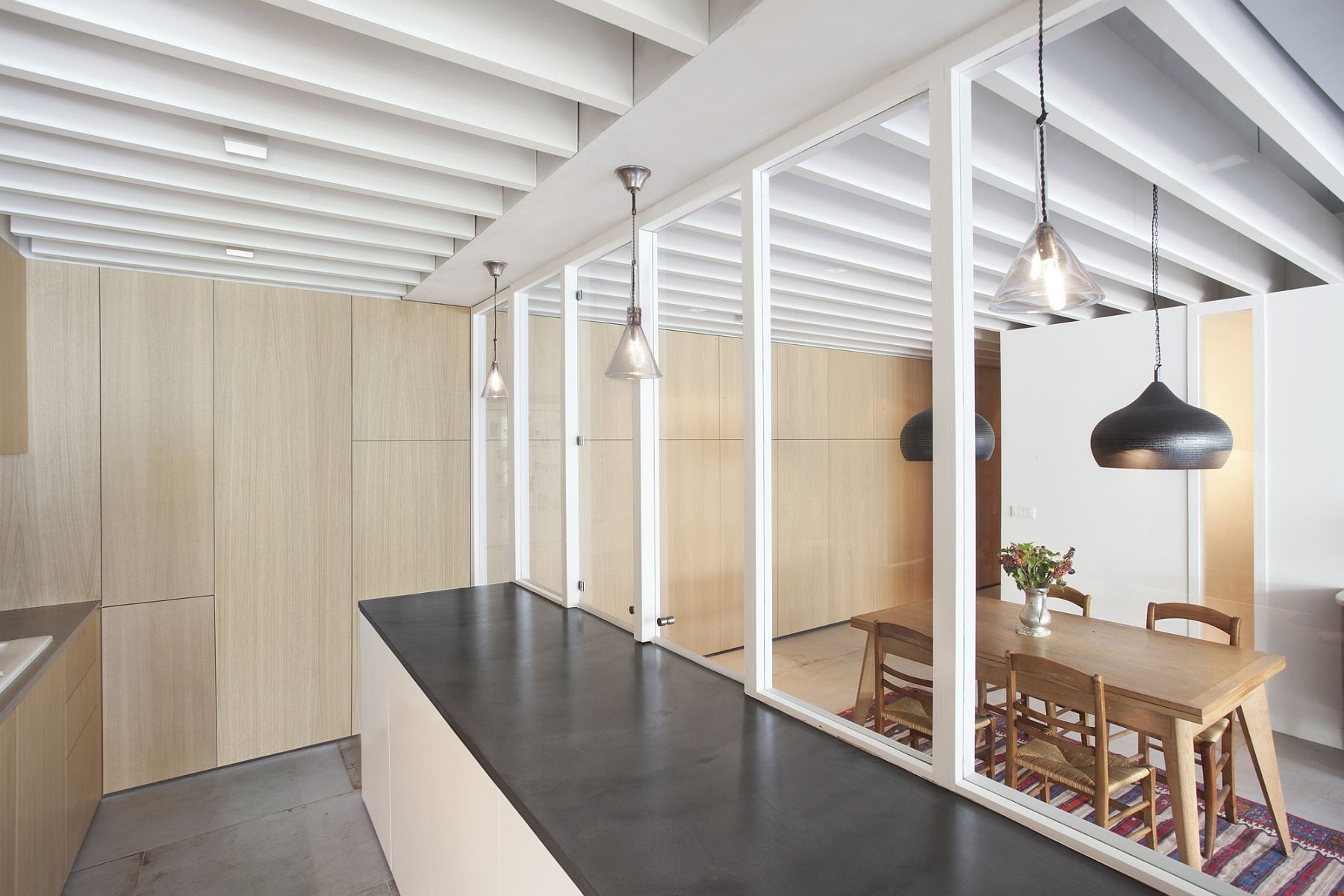 Glass walls and windows ensure that natural light reaches every part of the home, with beautiful pendant lights stealing the show in the dining room and kitchen. Simplicity and a style that is so distinctly Parisian ensure that the apartment feels nothing like a revamped home crafted from what was once a parking lot. And by keeping the private spaces of the new apartment as minimal as possible, the living space seems much larger than it really is, adding to the cheerful and relaxing ambiance indoors. [Photography: Jeremias Gonzalez]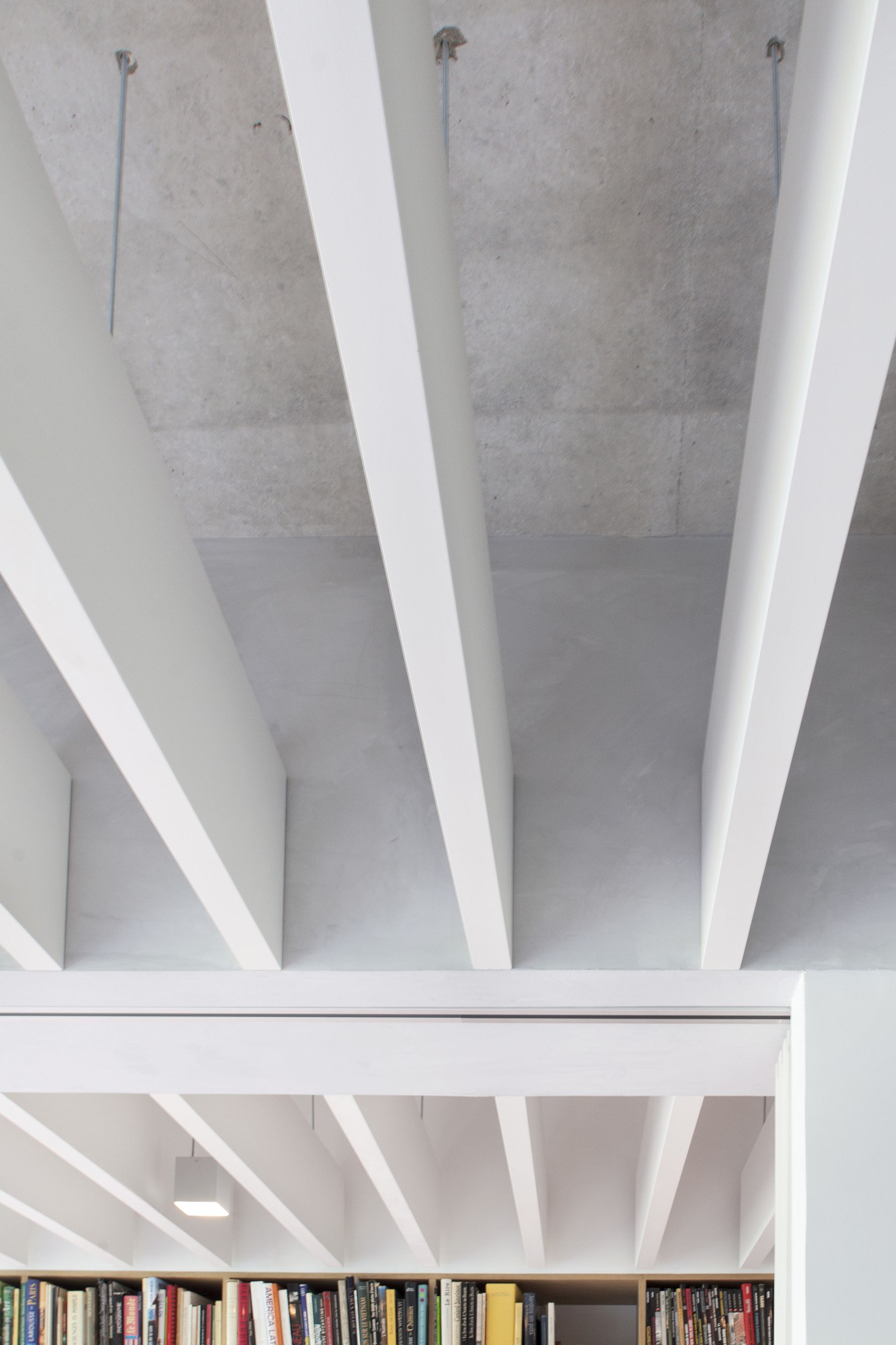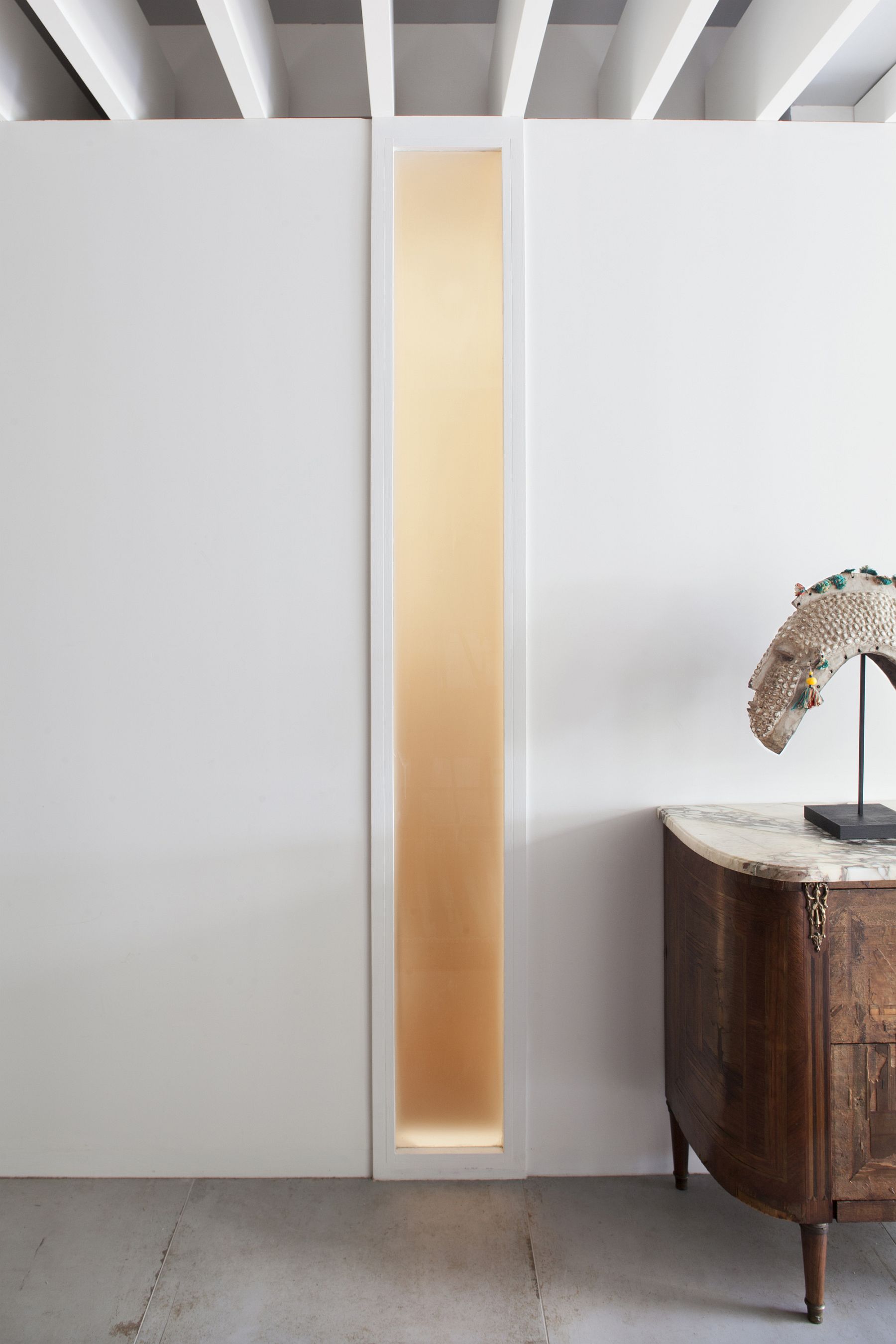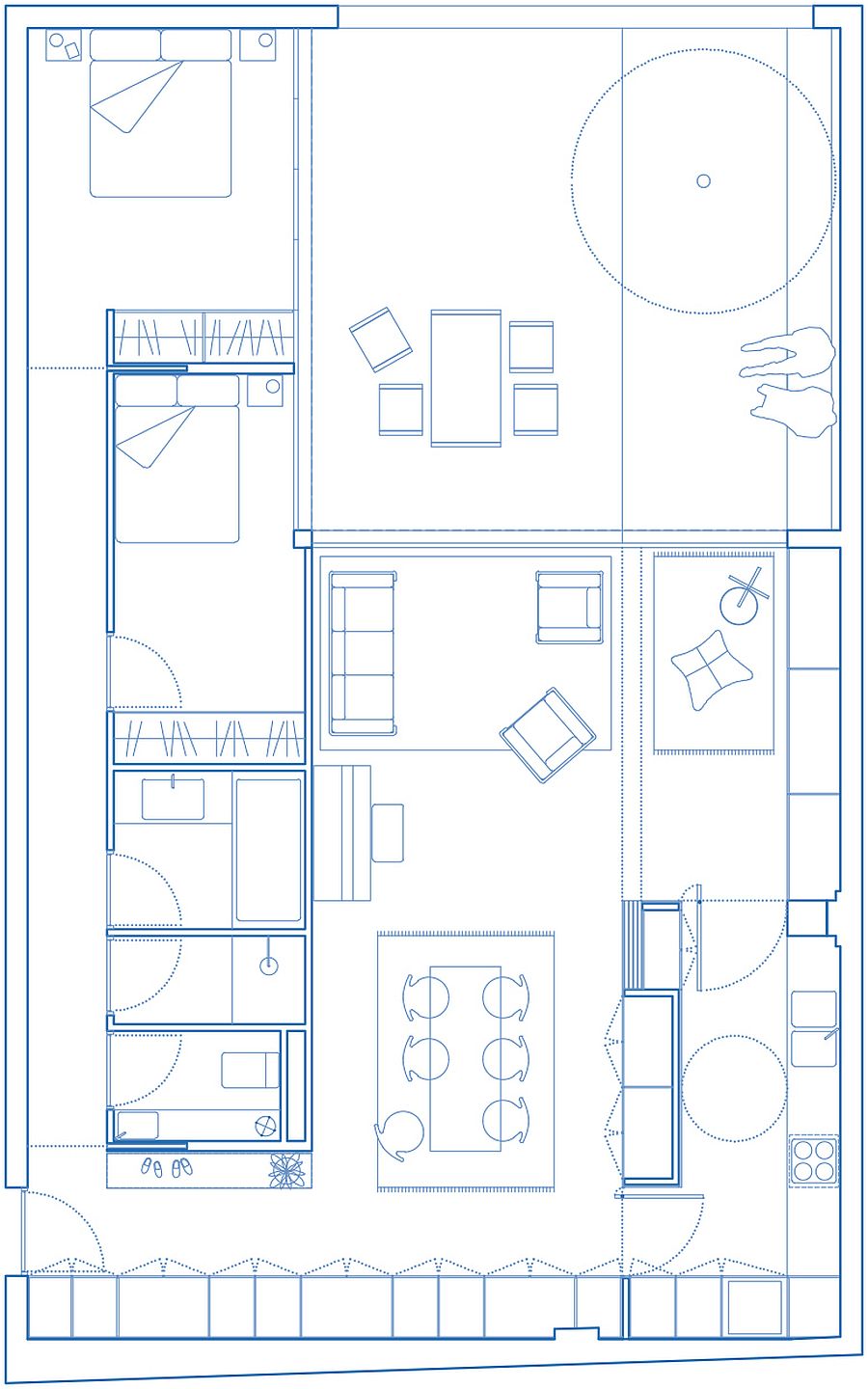 Liked the story? Share it with friends.