It is hard to imagine that a home as splendid and extravagant as the Hilltop Residence in Austin, Texas was a dark and dingy structure from the 1980s until recently. It was only after its new owners turned to Miró Rivera Architects that the true potential of this fabulous Texas home and the lot on which it sits were fully realized. Transforming the seemingly boring house into a contemporary masterpiece that enthralls with unabated views of the majestic Lake Austin and the rolling hills that surround it, its revamped design leaves you simply awestruck.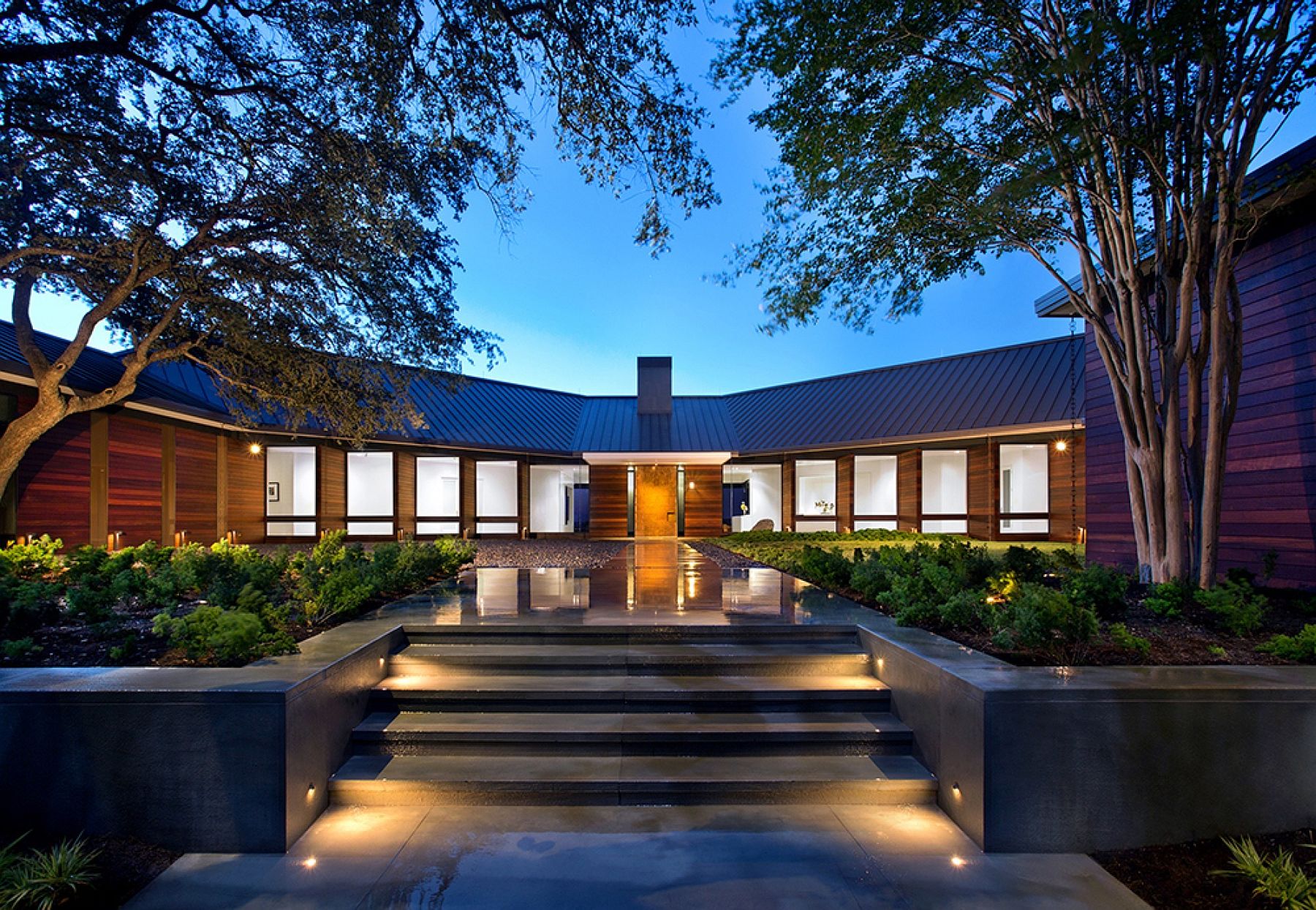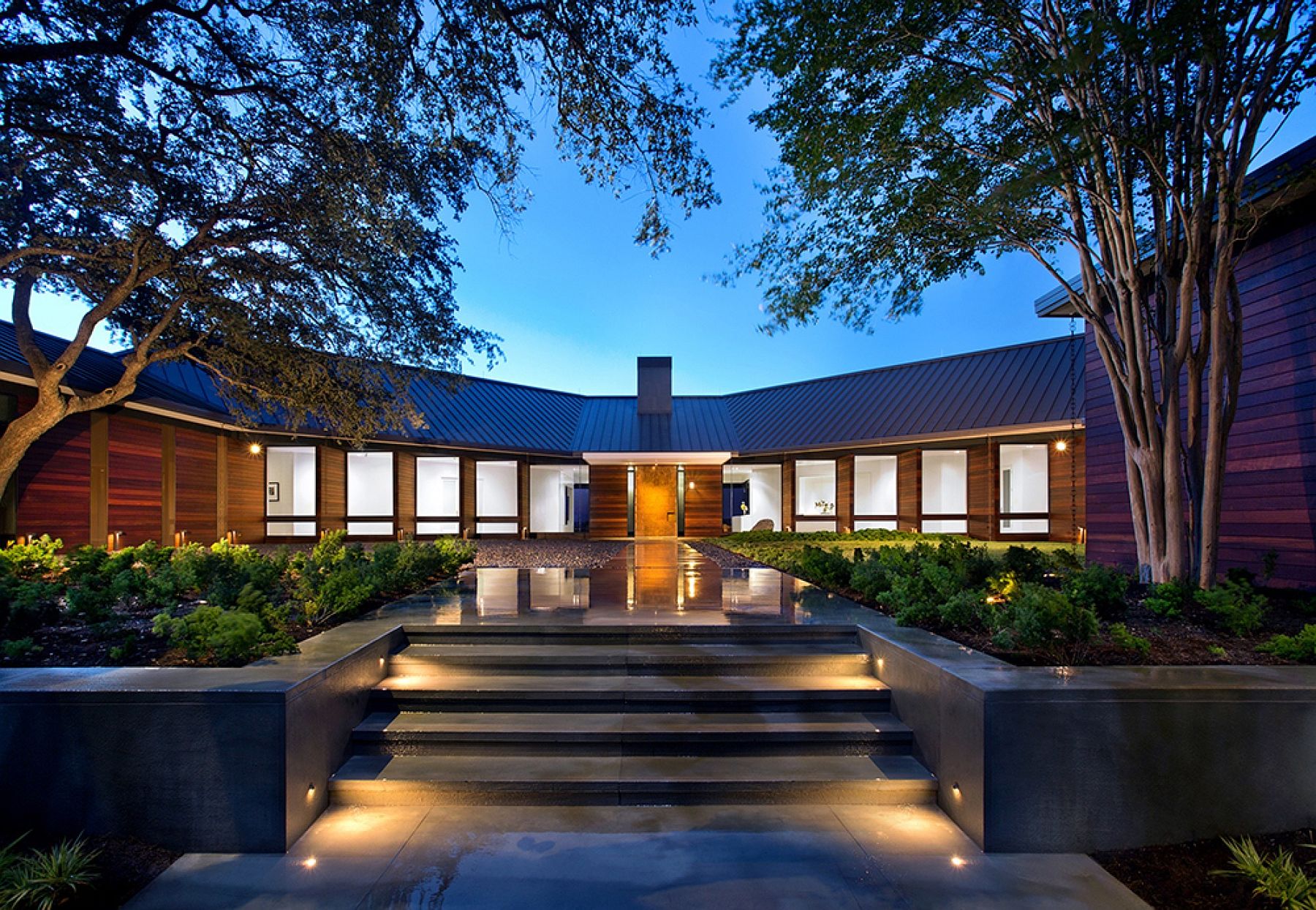 What was previously the driveway and garage was turned into the new courtyard, and a series of stepped terraces and an open central space now welcome you in style. Clad in Pennsylvania bluestone, the entrance presents a mere preview into the greater grandeur that lies within the home. A new foyer and a fireplace delineate space and offer more privacy to those in the living and dining room. The expansive lake views are hidden carefully by this feature, and it is only when you venture in further that you realize the true magnificence on display.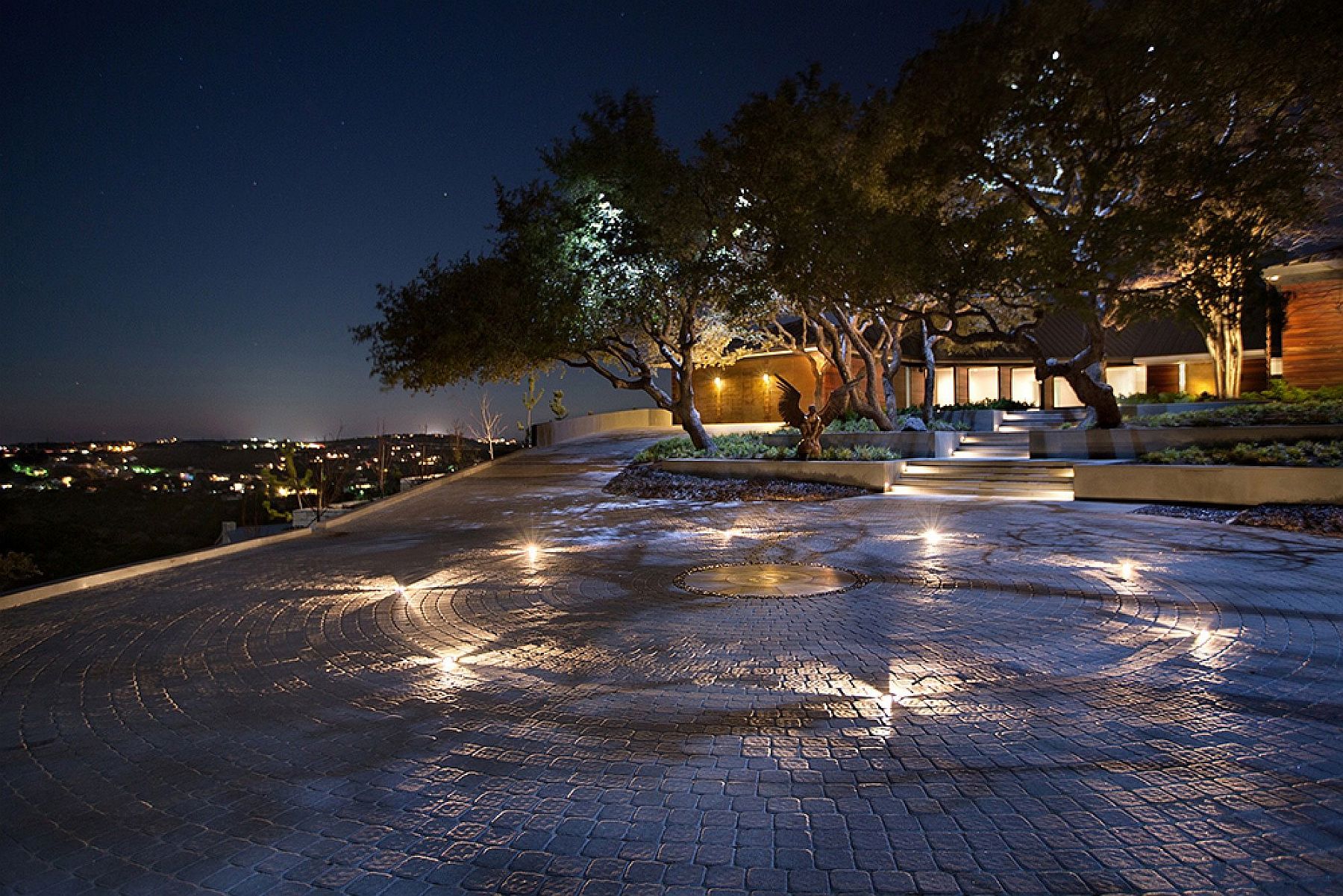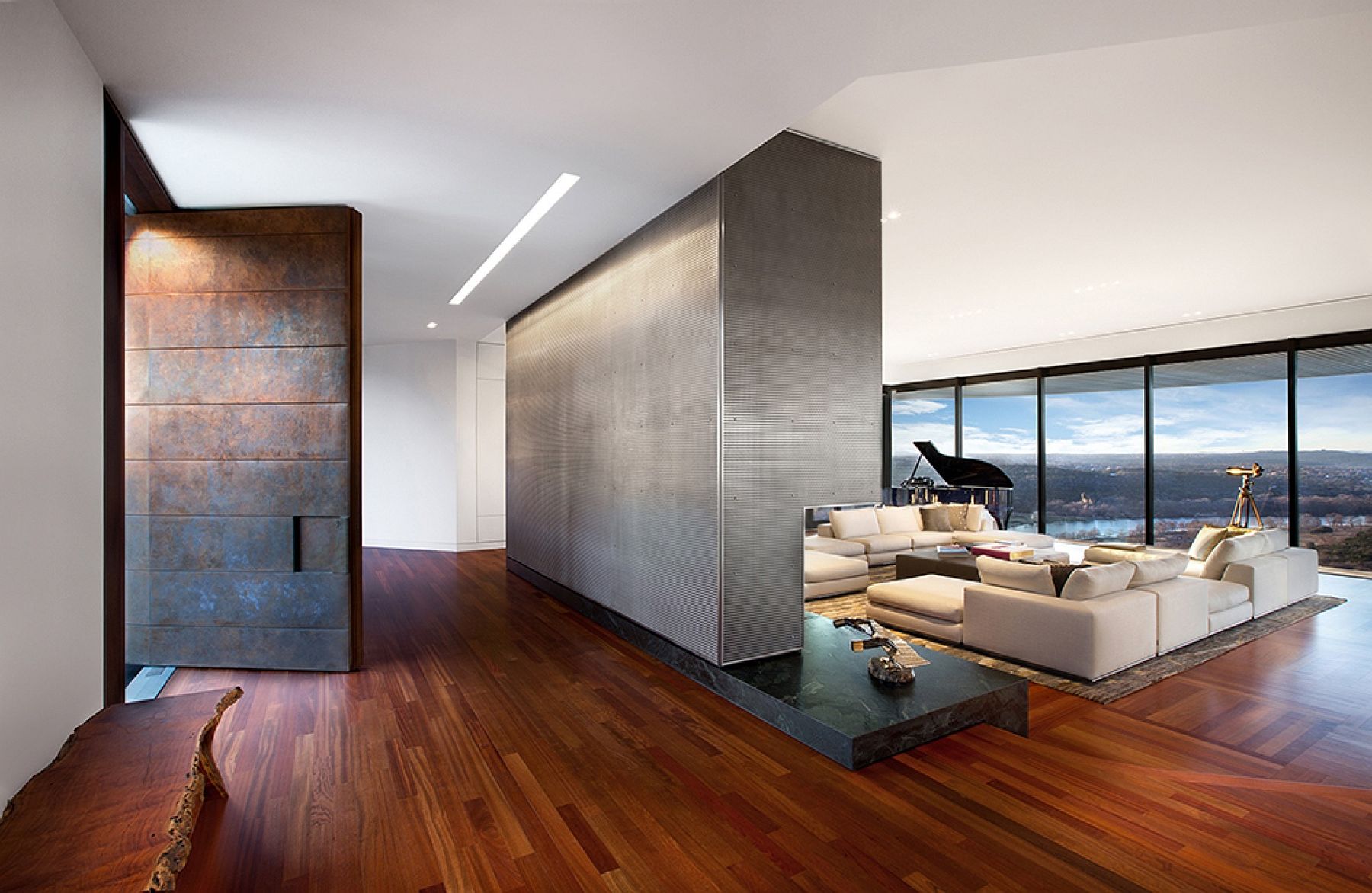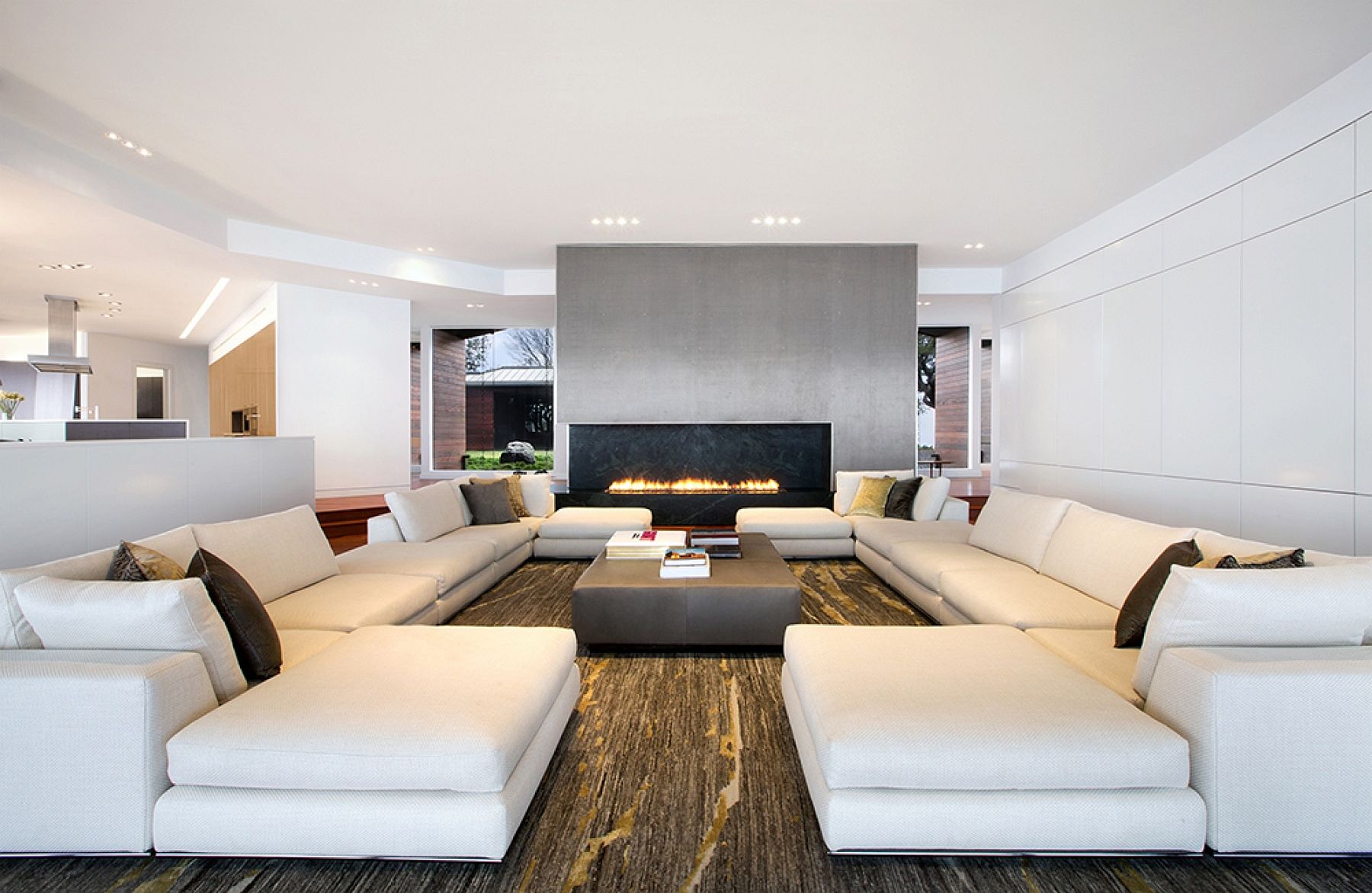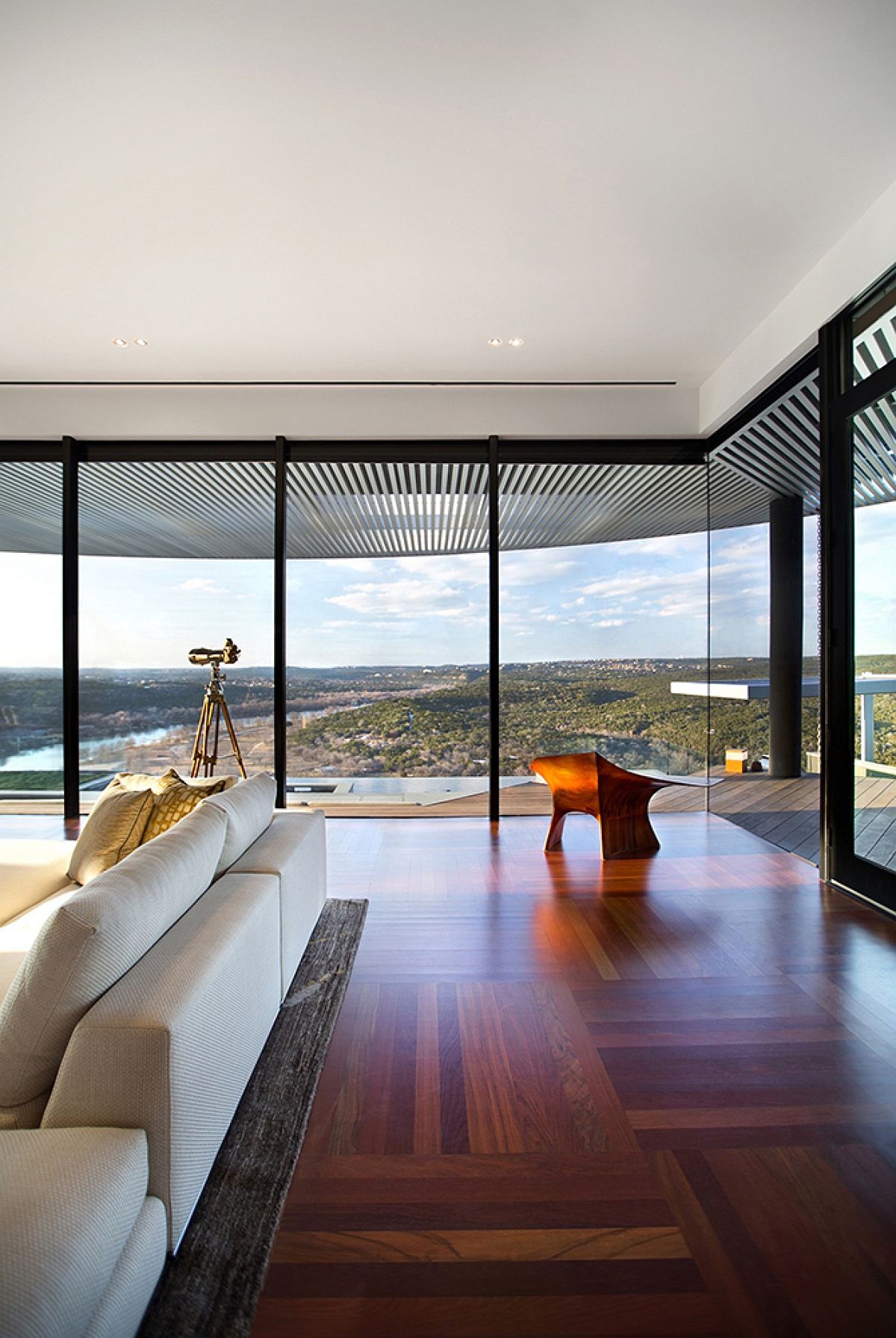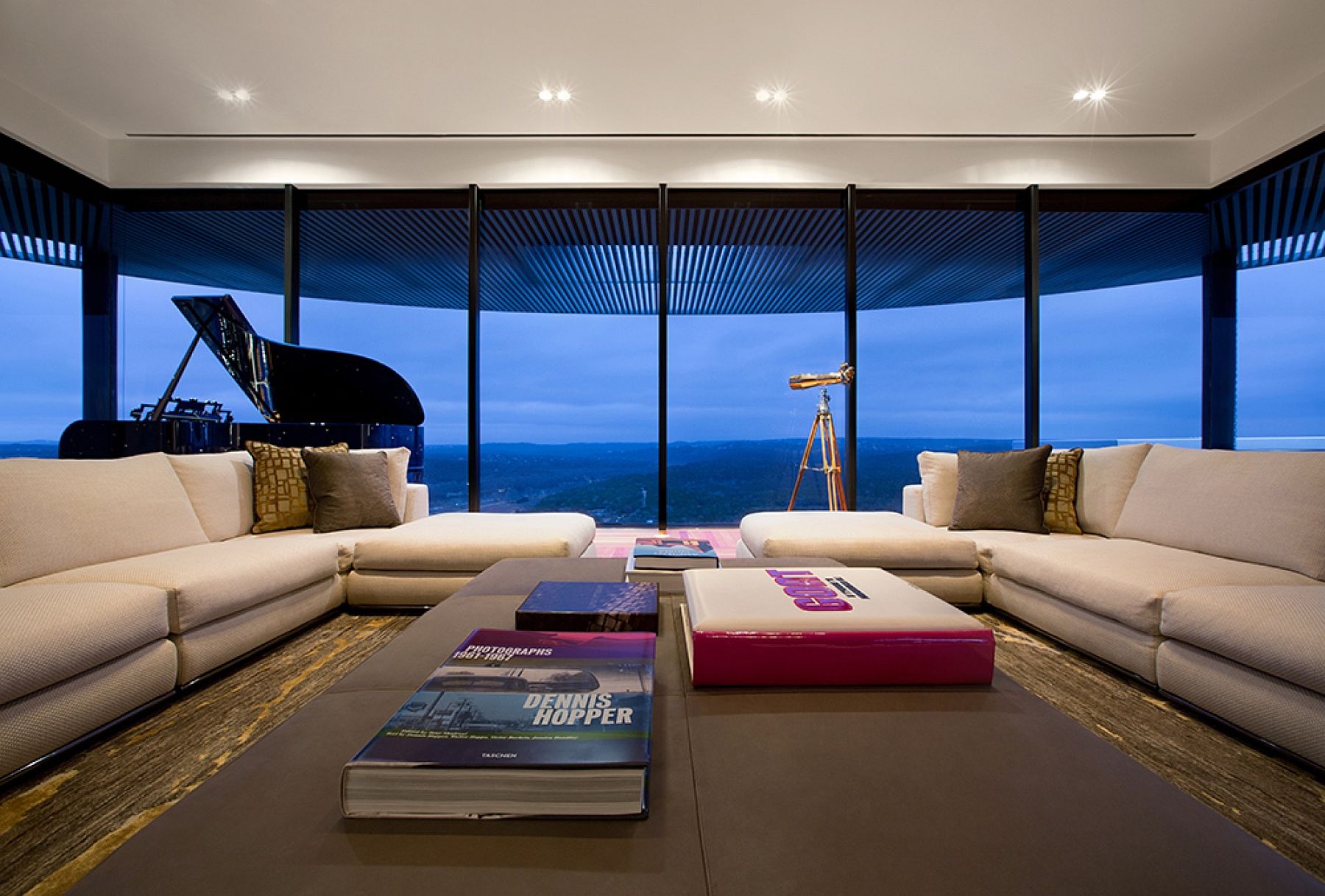 Floor-to-ceiling glass windows open the living and dining area to the outdoors, while the central room separates the wing with dining space, kitchen, kids' bedrooms and breakfast zone from the zone that contains the master suite, home gym and office. On the outside, a distinctive aluminum trellis provides shade to those on the terraces and also ushers in cool geometric contrast. With an amazing infinity-edge pool and outdoor lounge, this is one Texas home where opulence and ergonomics come together with unrivaled panache. [Photography: Rachel Kay]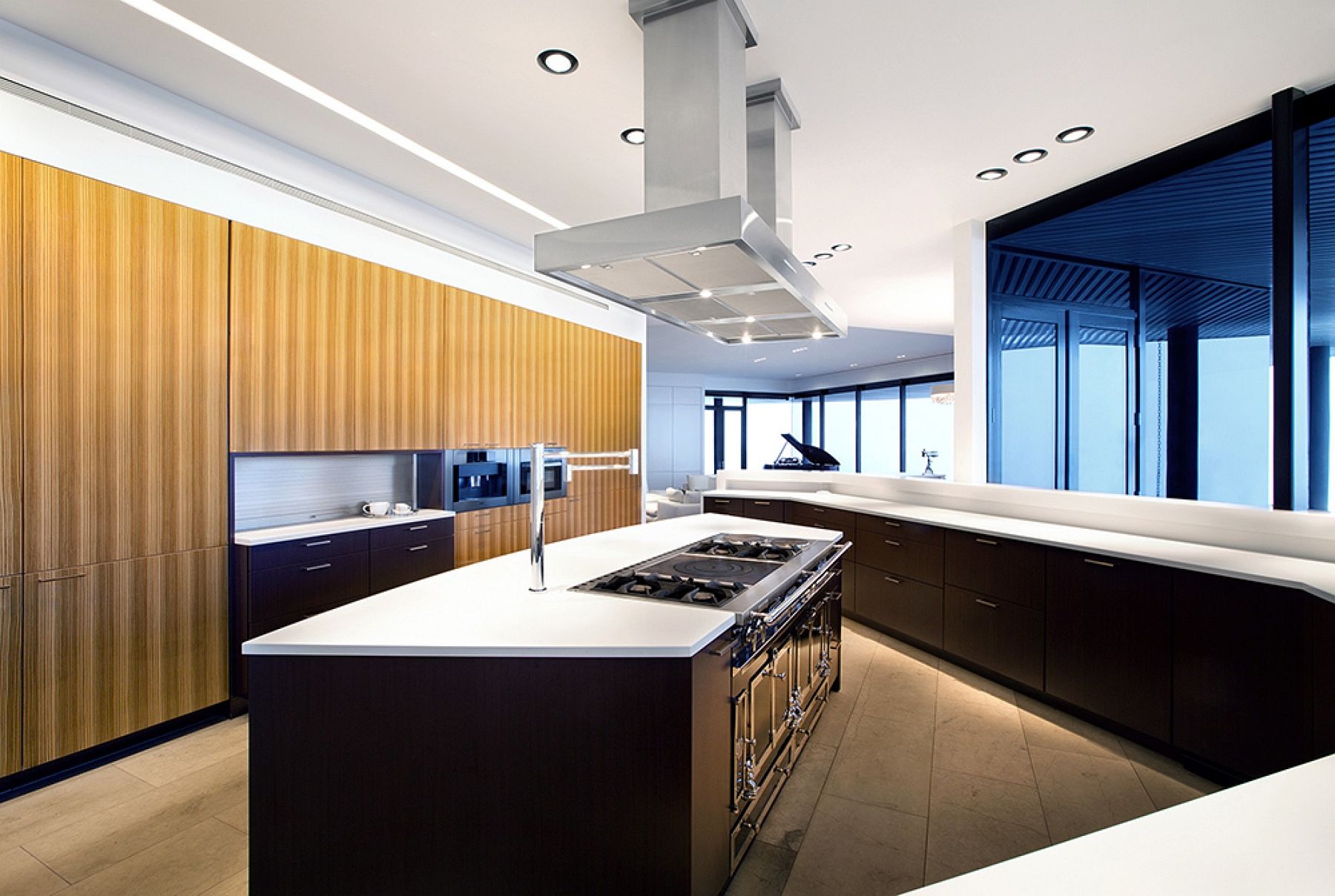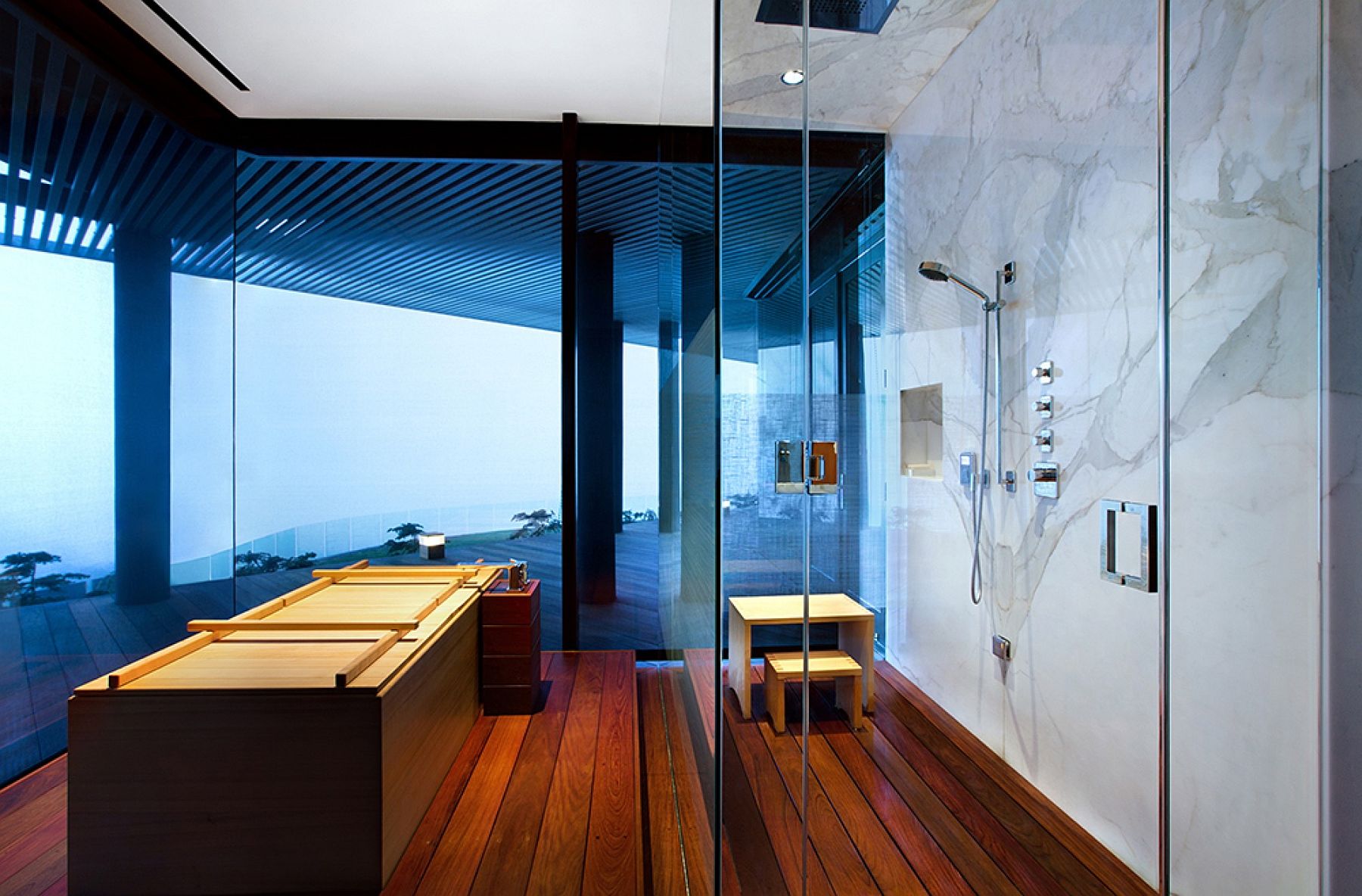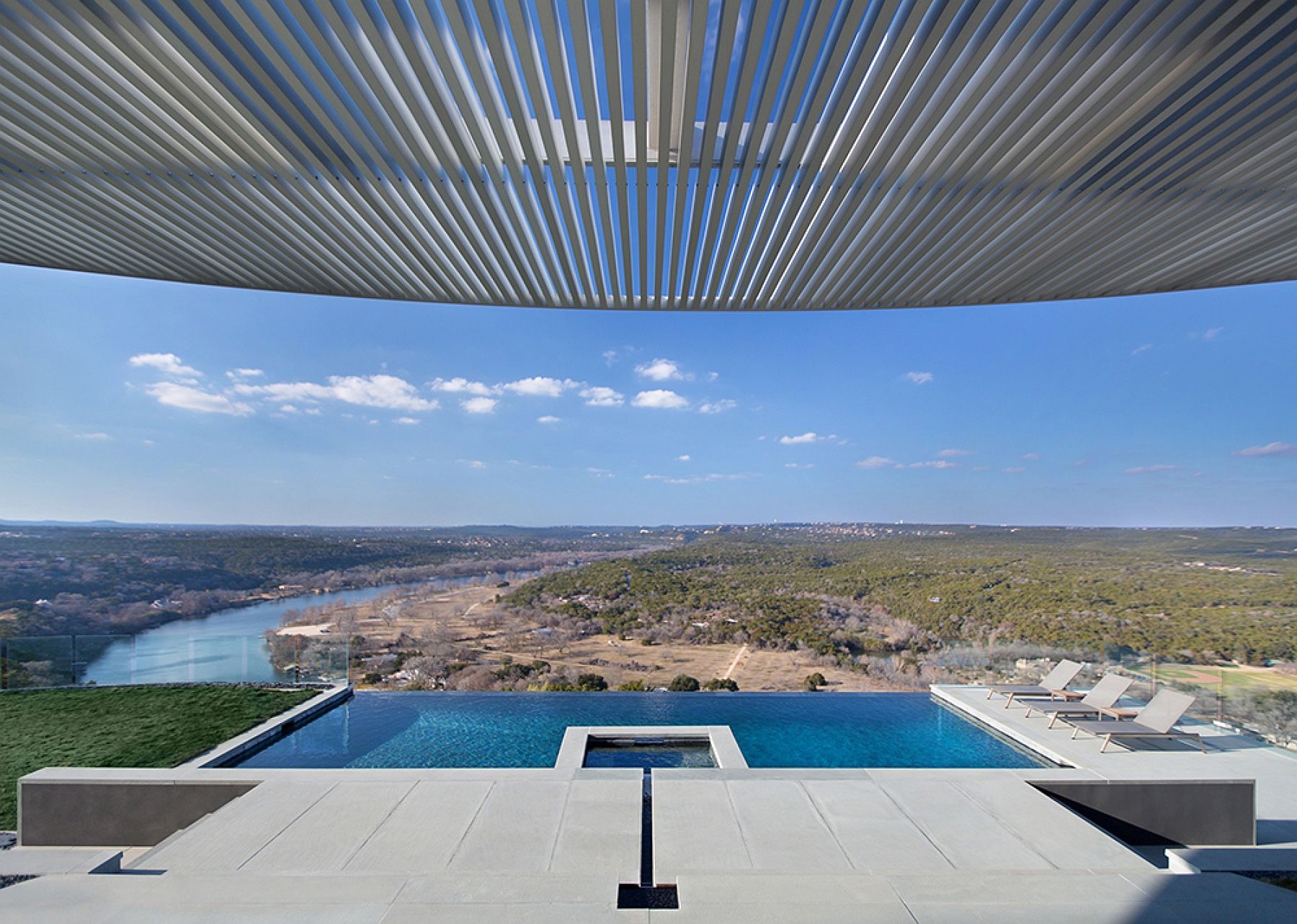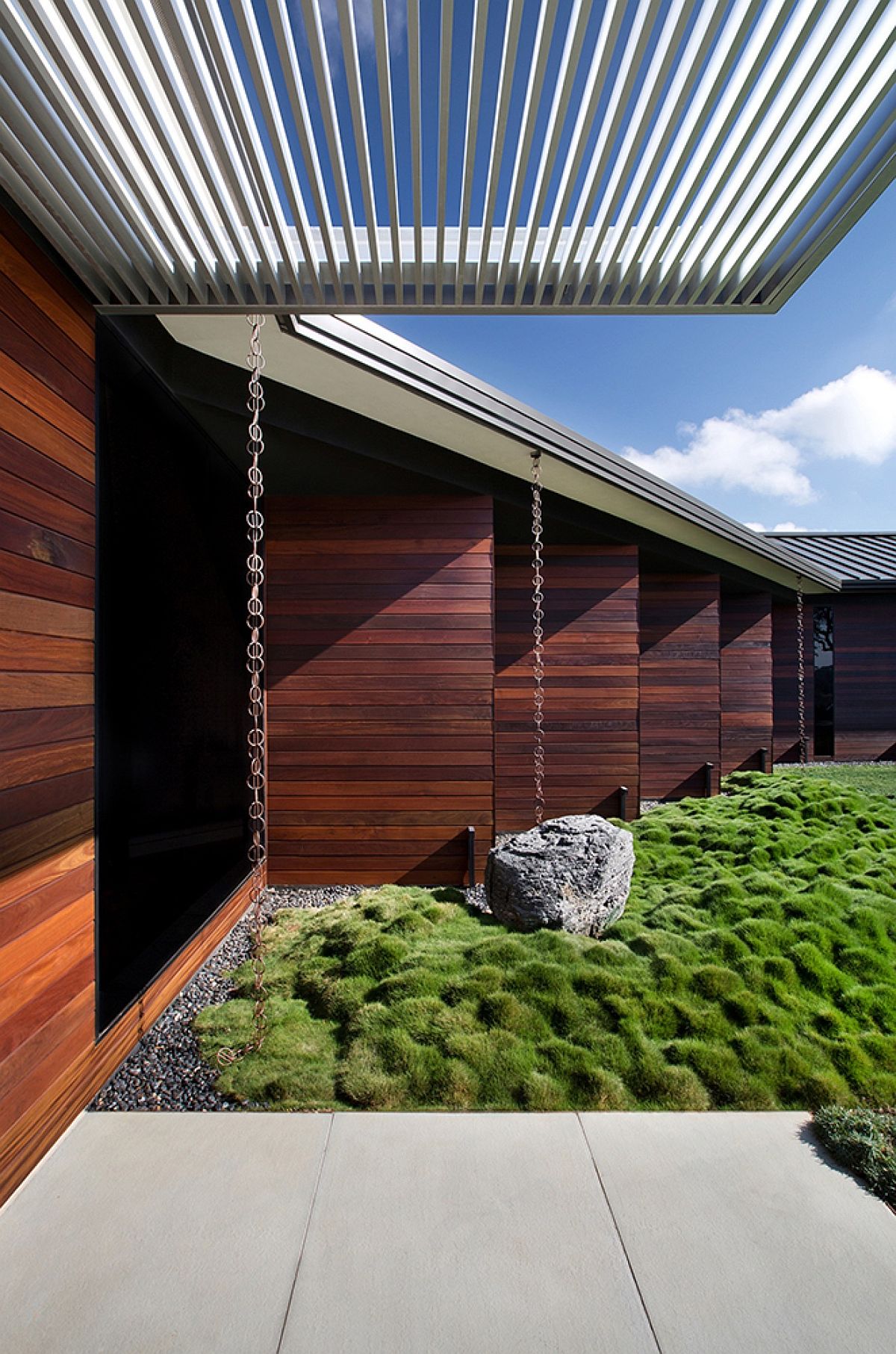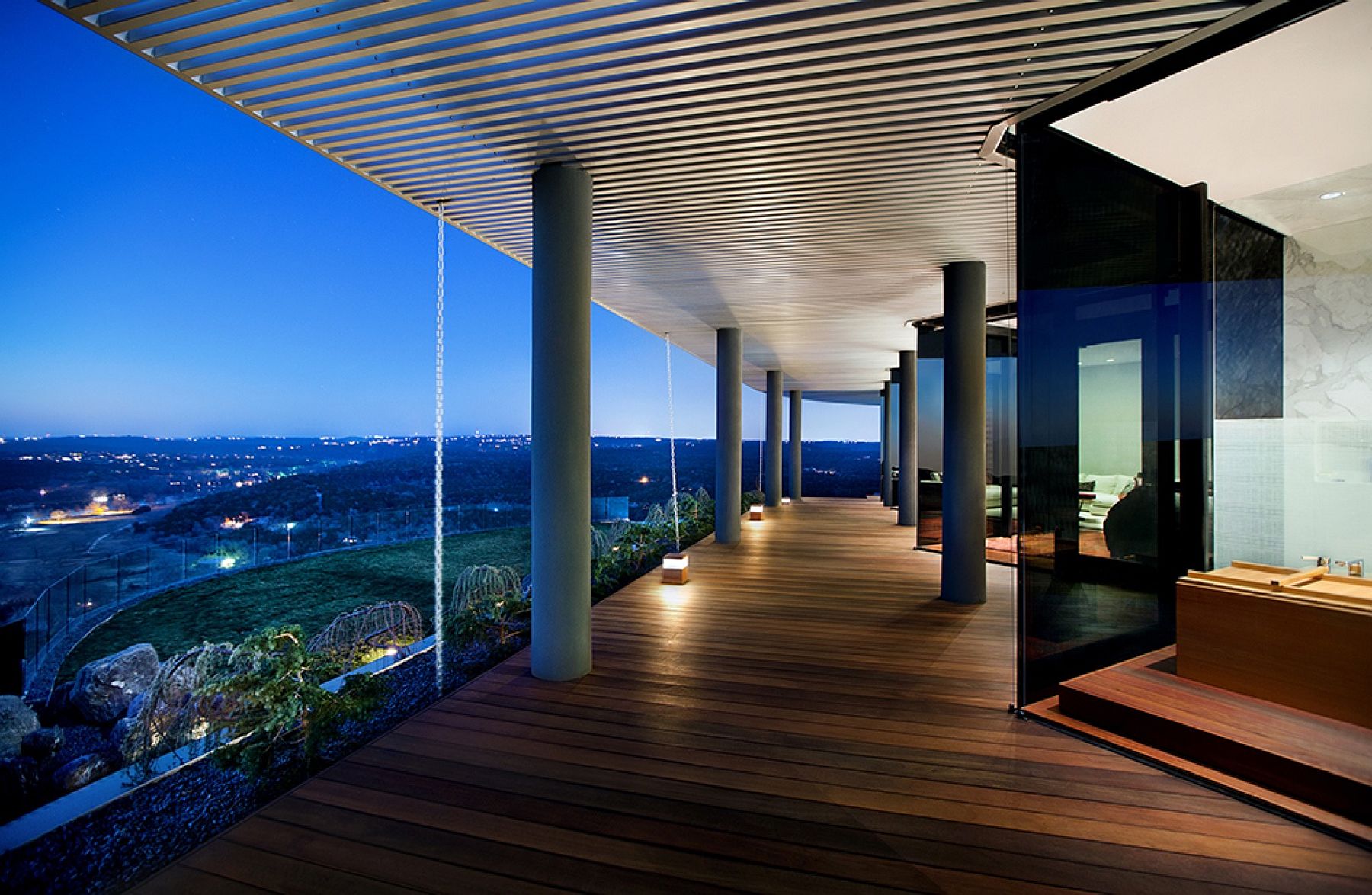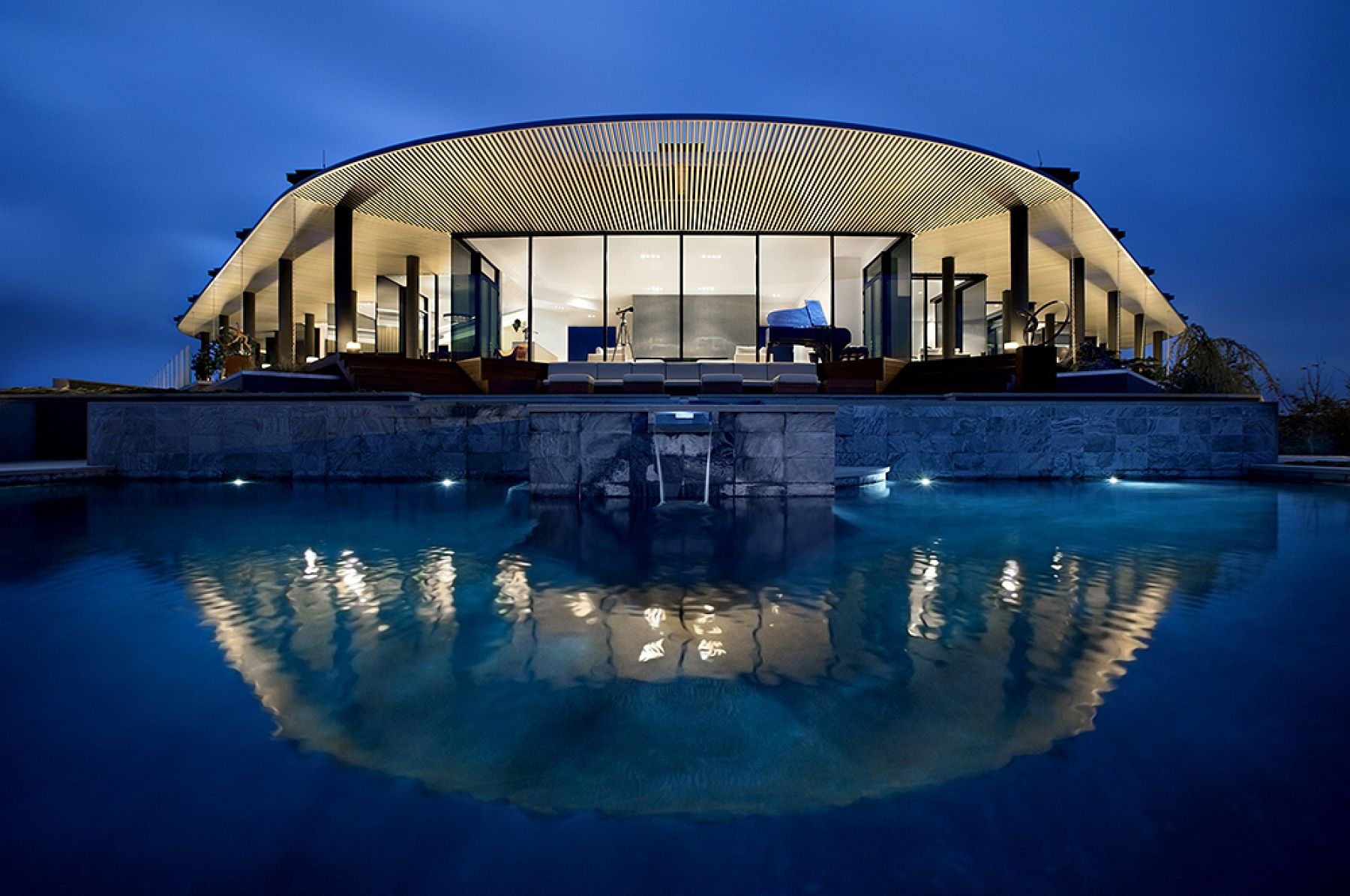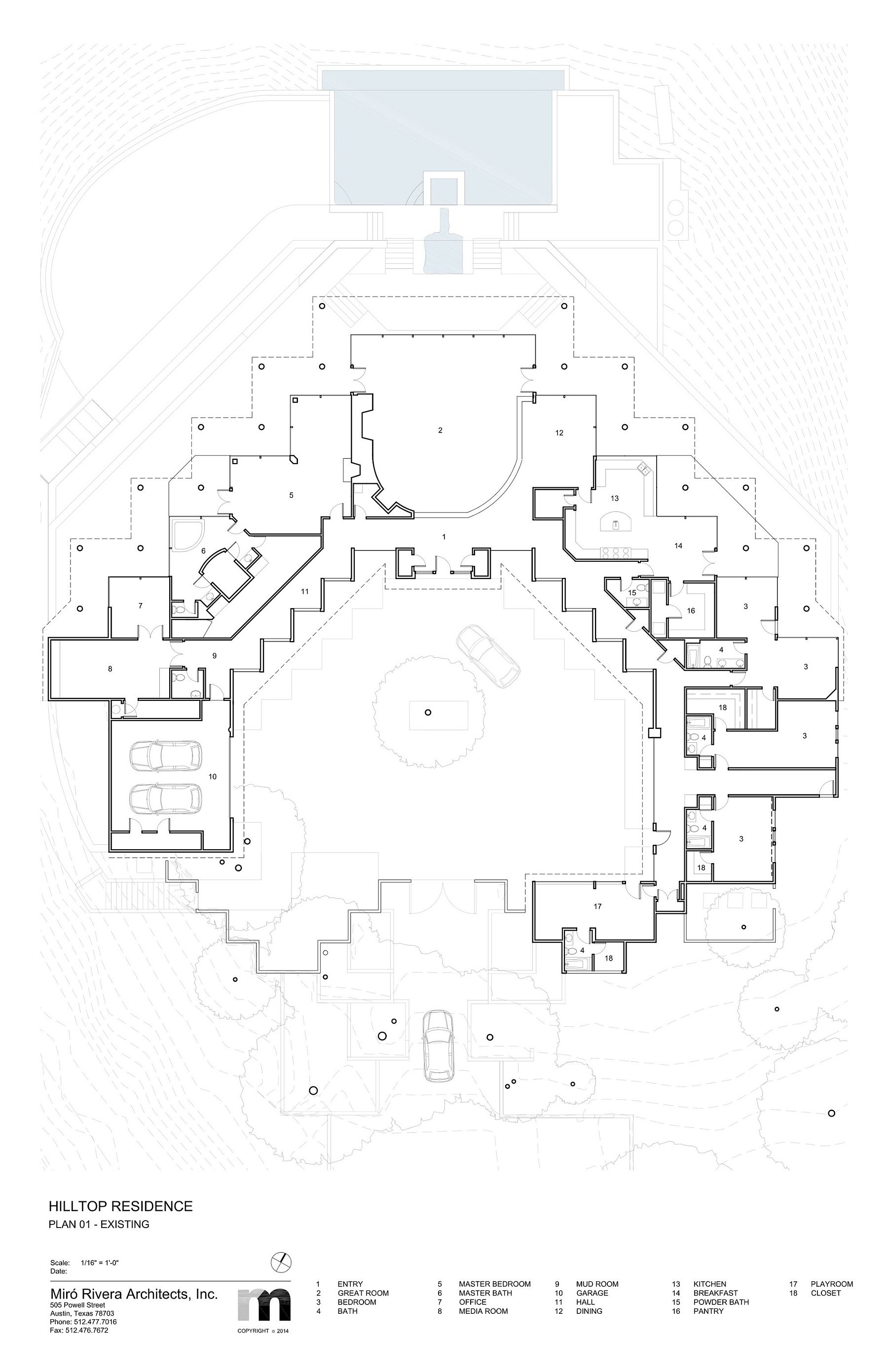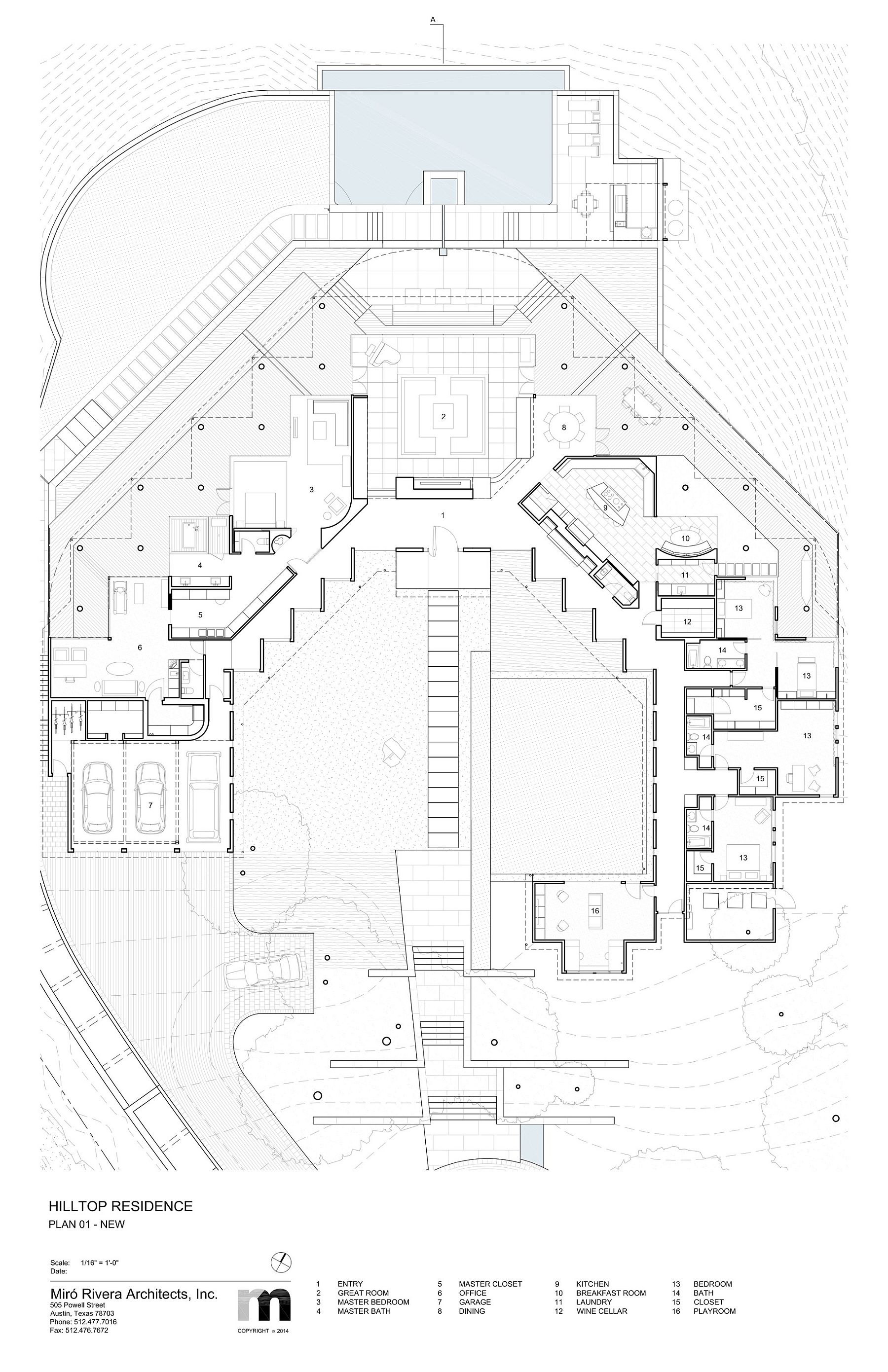 Liked the story? Share it with friends.