For the past few weeks, we have showcased a fabulous array of Scandinavian-style interiors ranging from lovely bathrooms to ergonomic home offices. Today we have more inspiration in the form of a beautiful apartment from Denmark that inspires you with its laid-back ambiance that seems both inviting and tasteful. Combining the minimalist simplicity of classic Scandinavian design with modern aesthetics, the smart home offers ample inspiration for those looking to embrace the timeless Nordic style. Clad in a soothing white backdrop and featuring colorful accents, the Danish home exudes bright, cheerful elegance.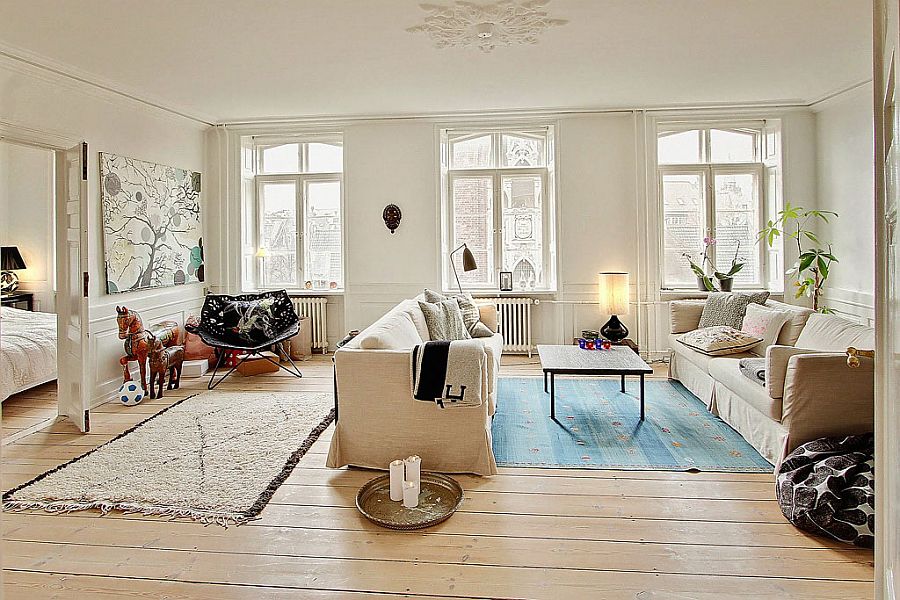 The decor inside the home seems to showcase a seamless blend of the vintage, the midcentury and the contemporary, as each room has a subtle touch of contrasting styles. A small entry leads into the living room that is filled with a couple of cozy sofas in off-white, along with a smart blue rug that brings color and playfulness to the setting. The restrained use of color lets the few accent additions and the wall art shine through, while the twin windows fill the space with plenty of natural light.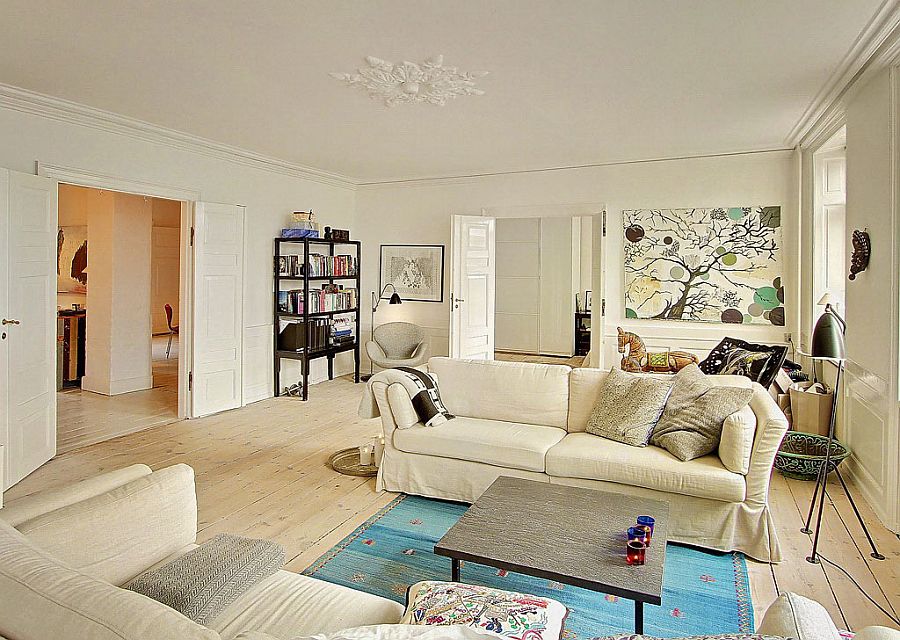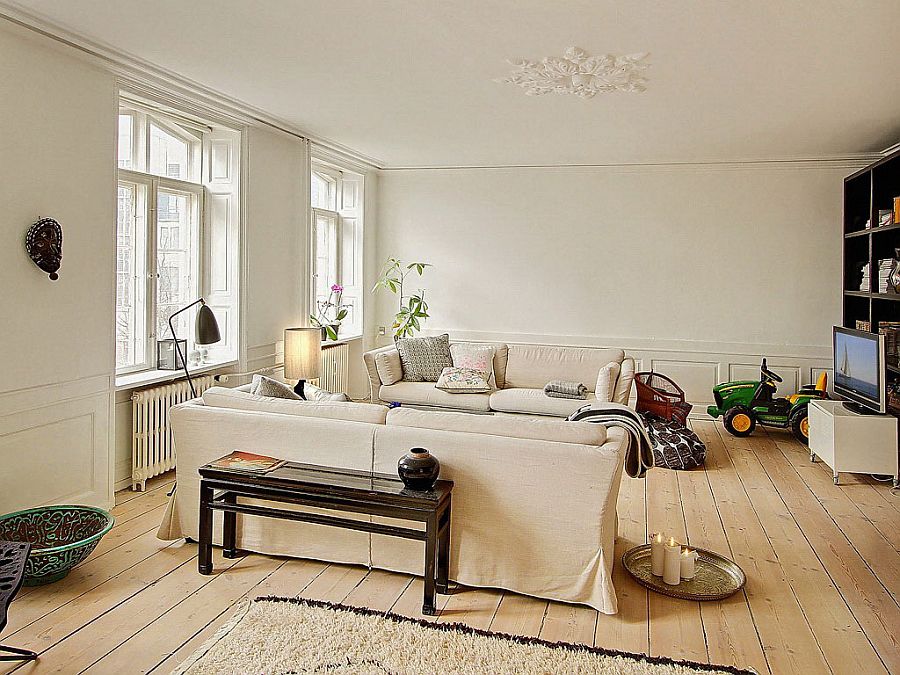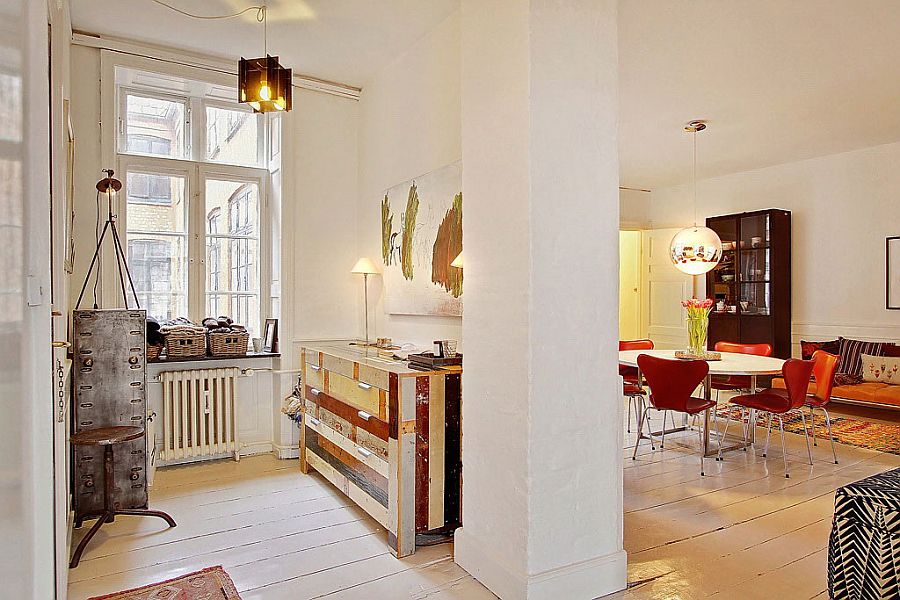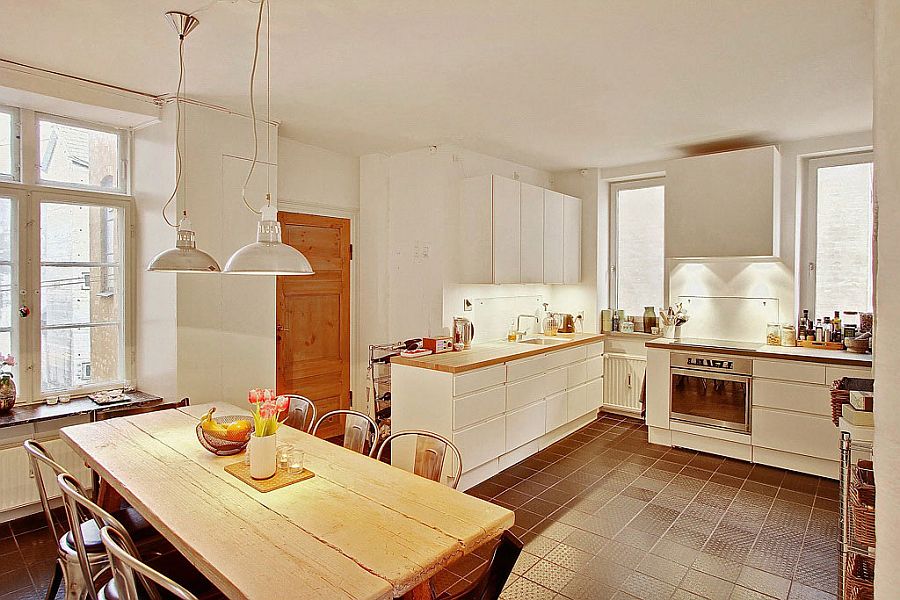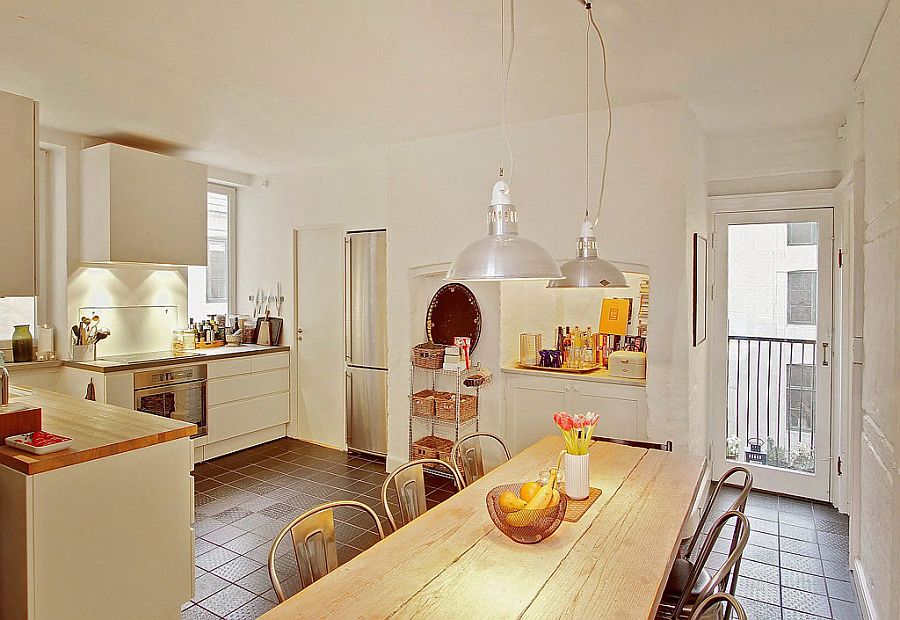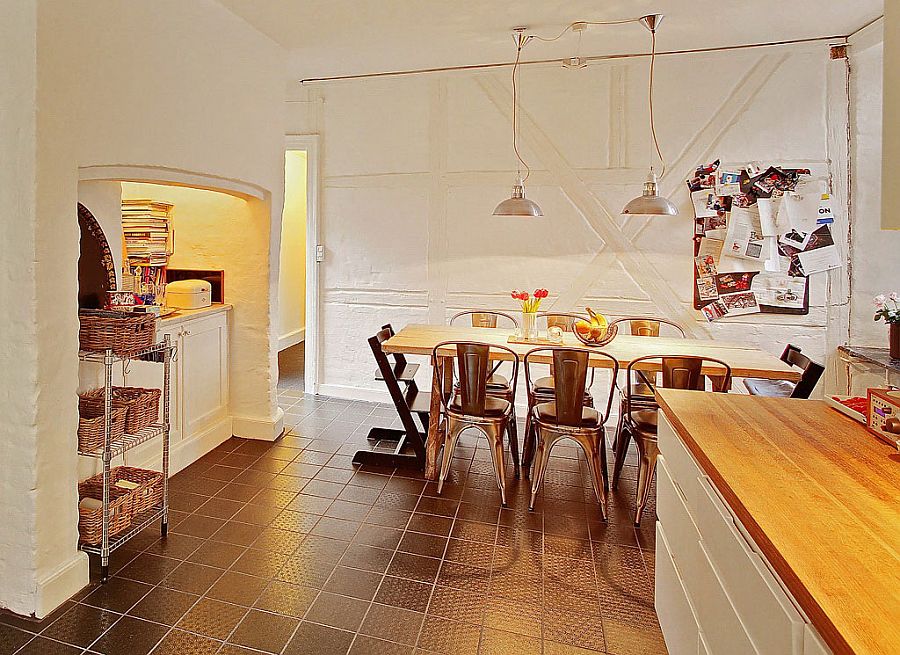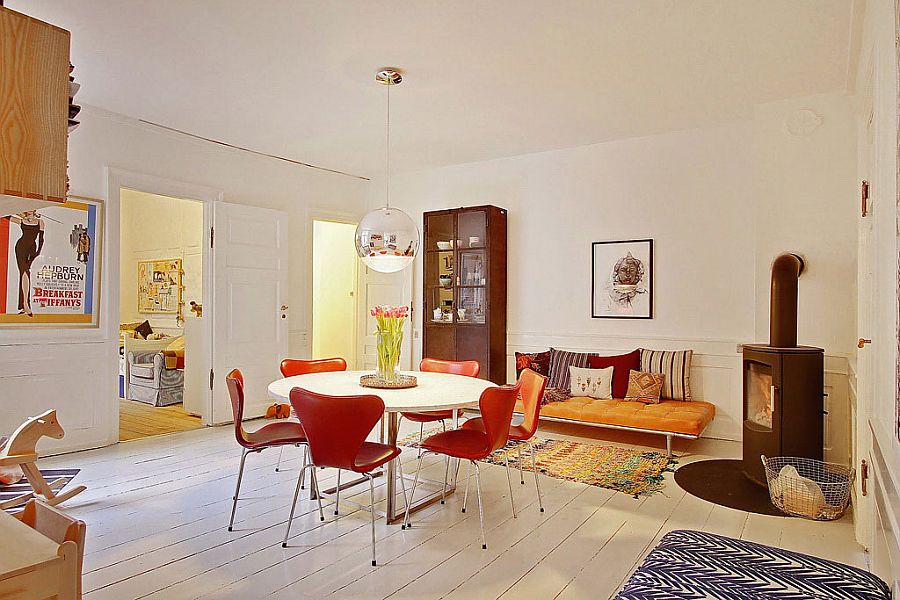 The dining room and the kitchen embrace the muted color scheme of the living area with additions such as the Series 7 chairs and industrial-style lighting providing some much needed visual contrast. The unfinished texture of the walls also helps in breaking away from the monotony with a small nursery, bedroom and bathroom completing this breezy home.[Photos: 4BetterHome]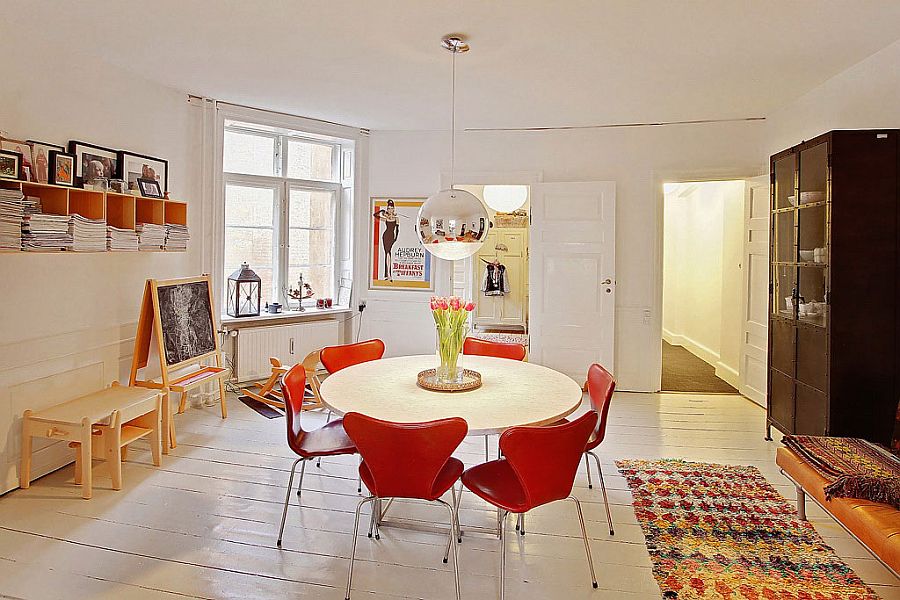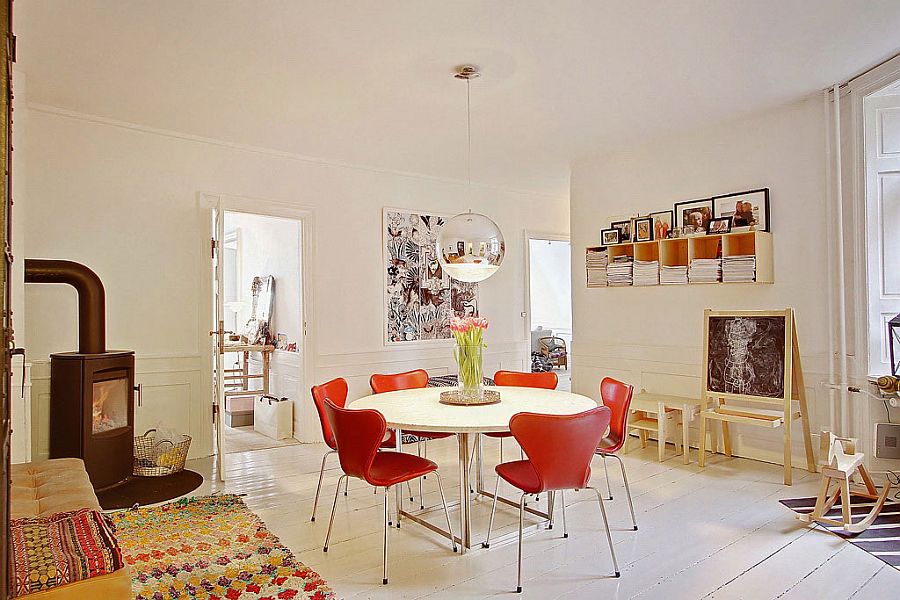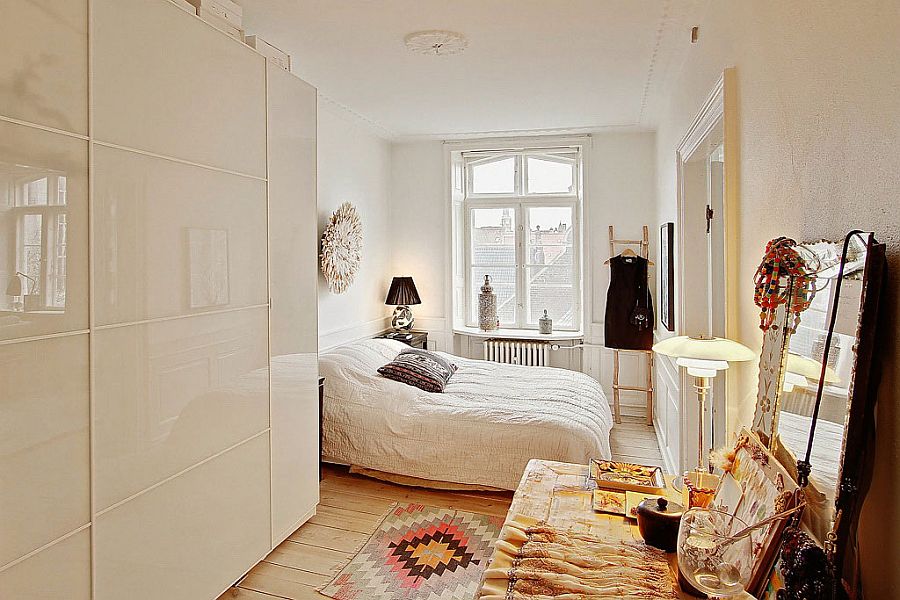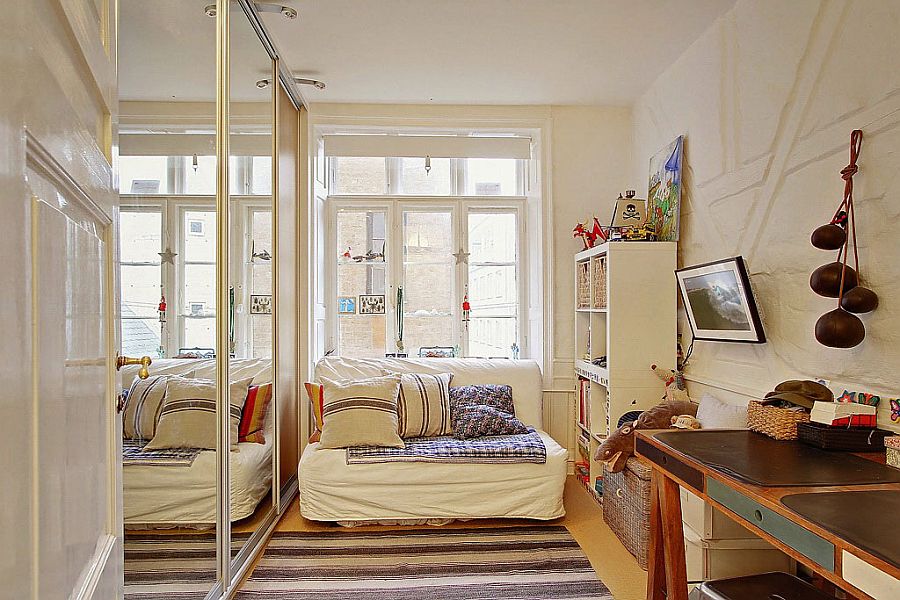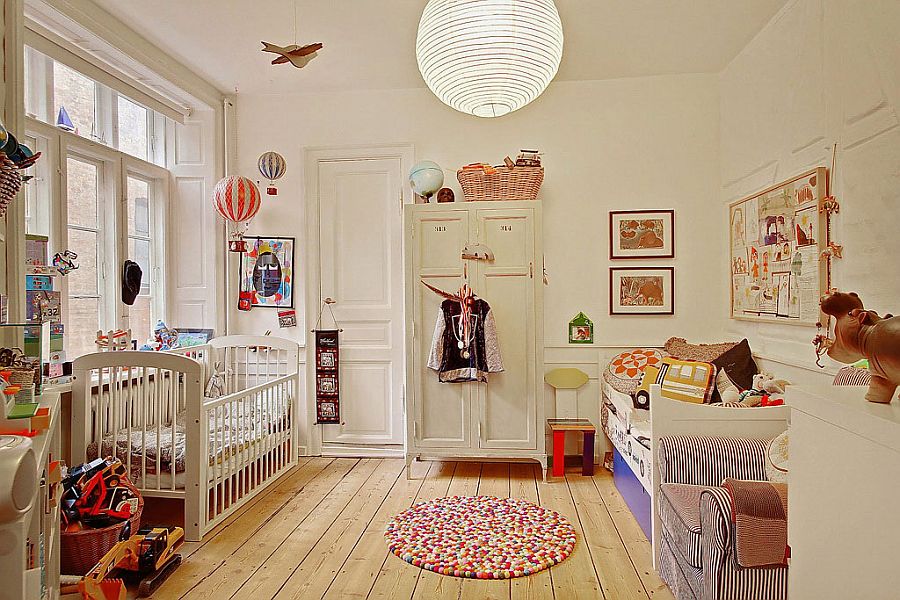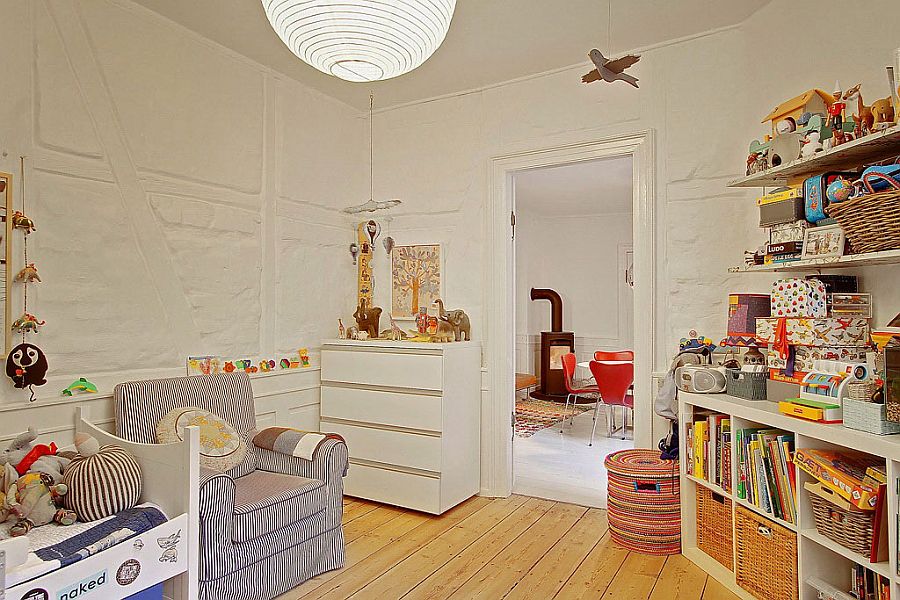 Liked the story? Share it with friends.