An icon of the past, the Hycroft Towers in Vancouver is a landmark that is still recognizable to most in the city and it is inside this gorgeous building that an aging apartment unit has been altered and given a whole new lease of life by John Wall of Public Design. The new interior of the apartment has 797 square foot of space and with an open plan living, the kitchen, tiny dining area and living room feel like an extension of one another. Surprisingly, the modest apartment comes with two different bedrooms – one that can be used as the master bedroom and the other that acts as a second bedroom / home office. The transformation is smart with a touch of midcentury modern charm to it.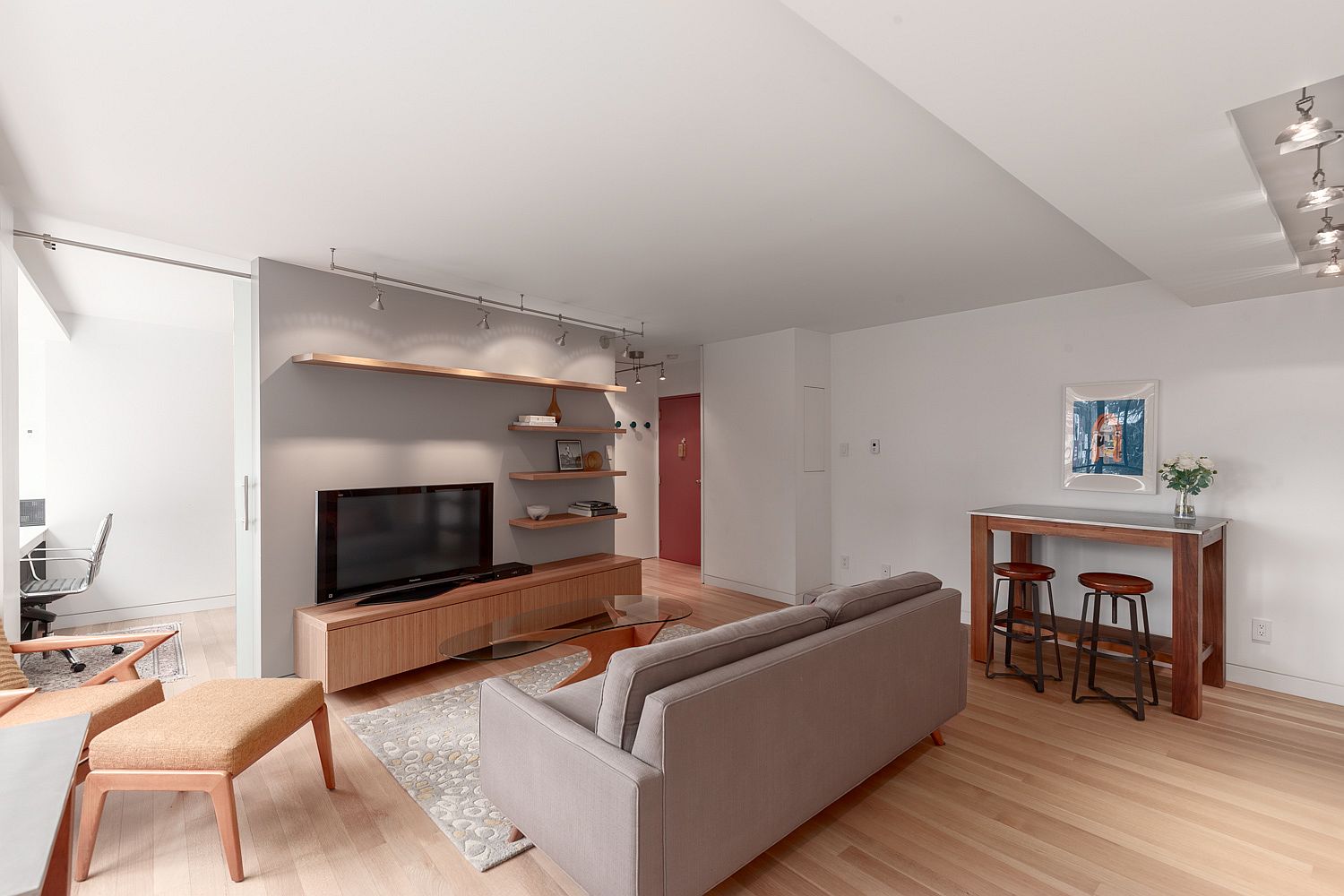 On the inside when sees a smart blend of gray and white take over when it comes to the backdrop while a plush sofa in gray anchors the living room. There is no shortage of natural light in here and this theme continues both in the bedrooms and the bathrooms. With an ultra-small dining space for two and a single-wall kitchen, space-savvy design takes over pretty much at every corner. Sliding white closet doors in the bedroom and smart wooden cabinets along with latest appliances in the kitchen complete a revamp that feels refreshing and functional.
RELATED: Think Vertical: Space-Savvy Kitchen and Mezzanine in Small Barcelona Apartment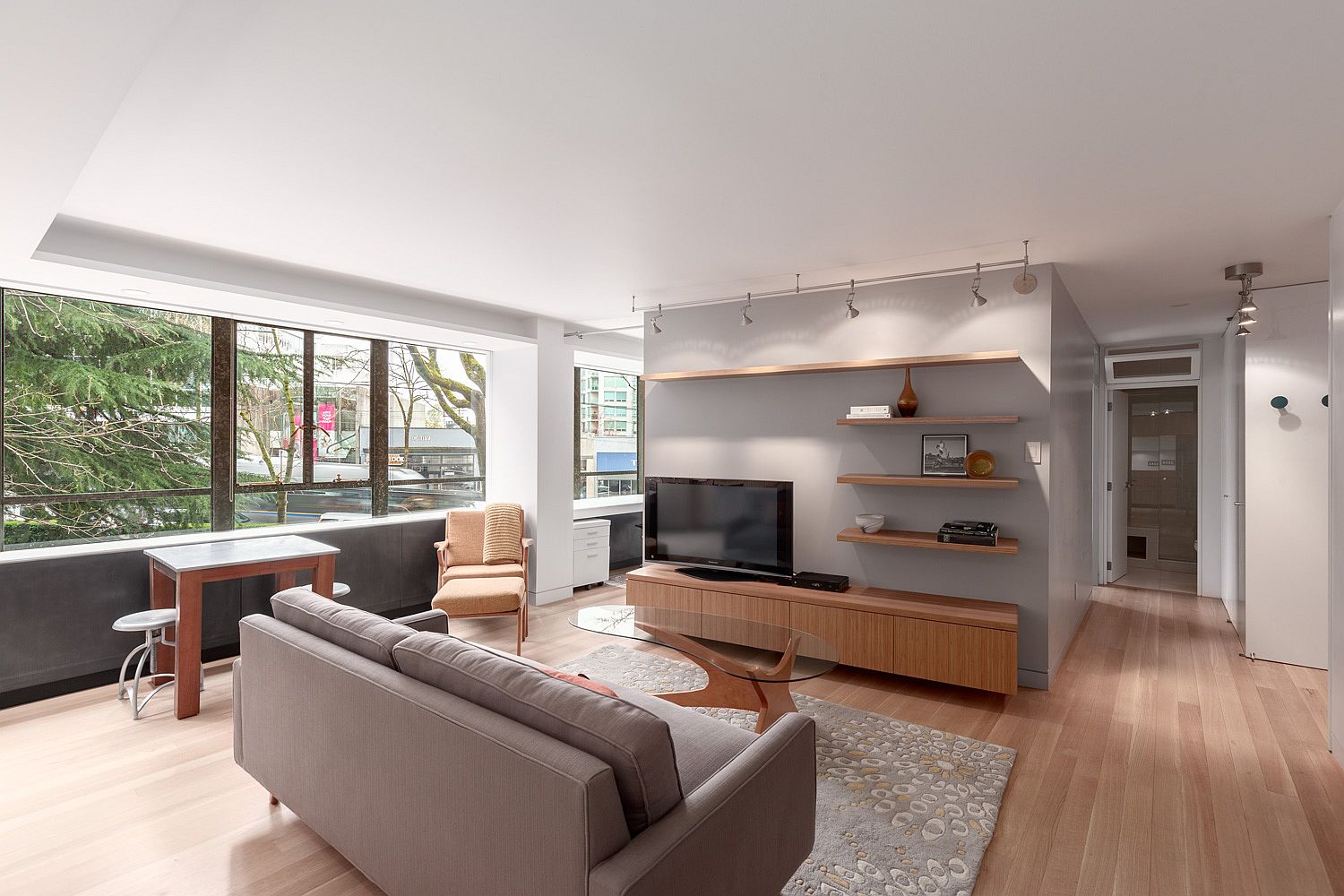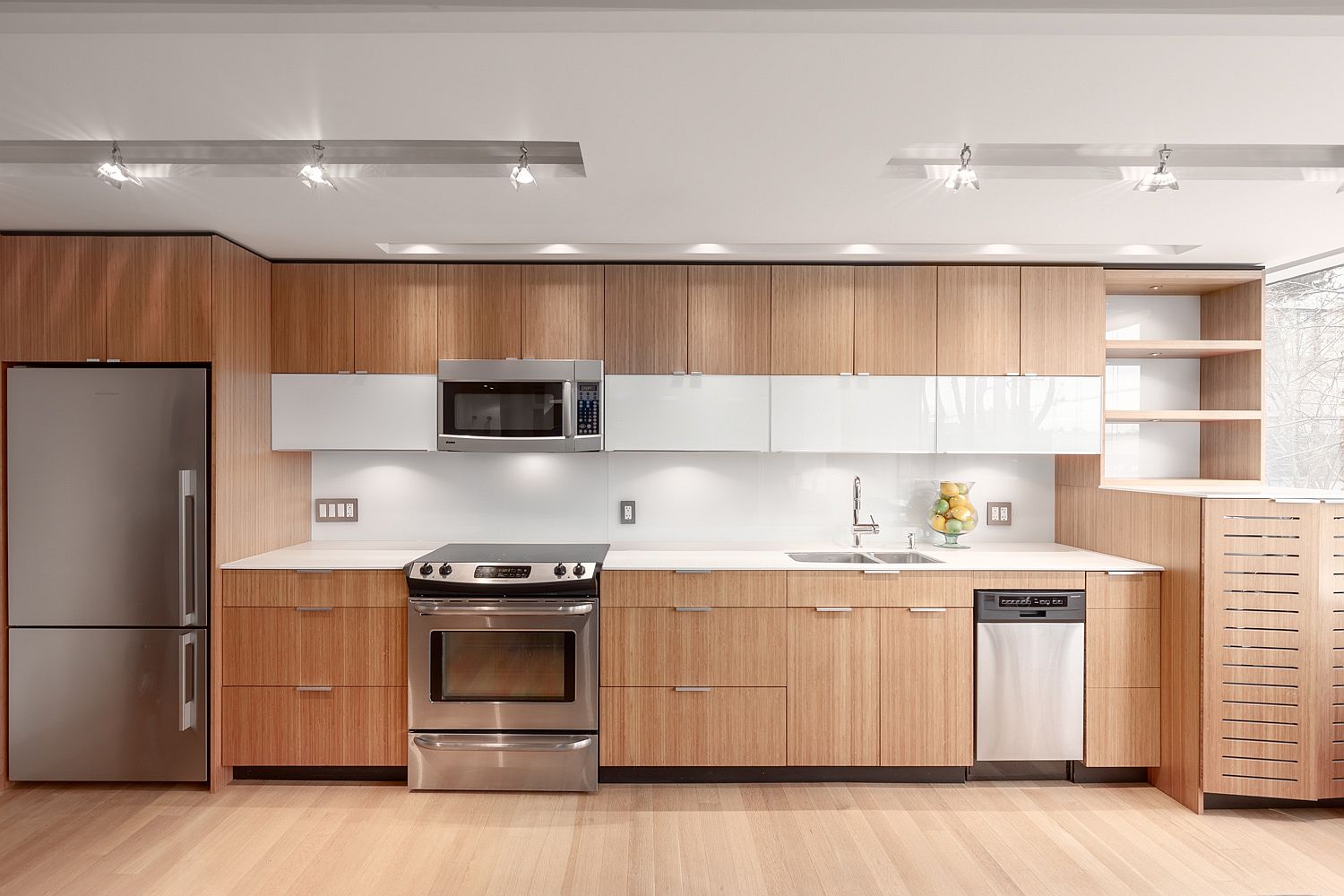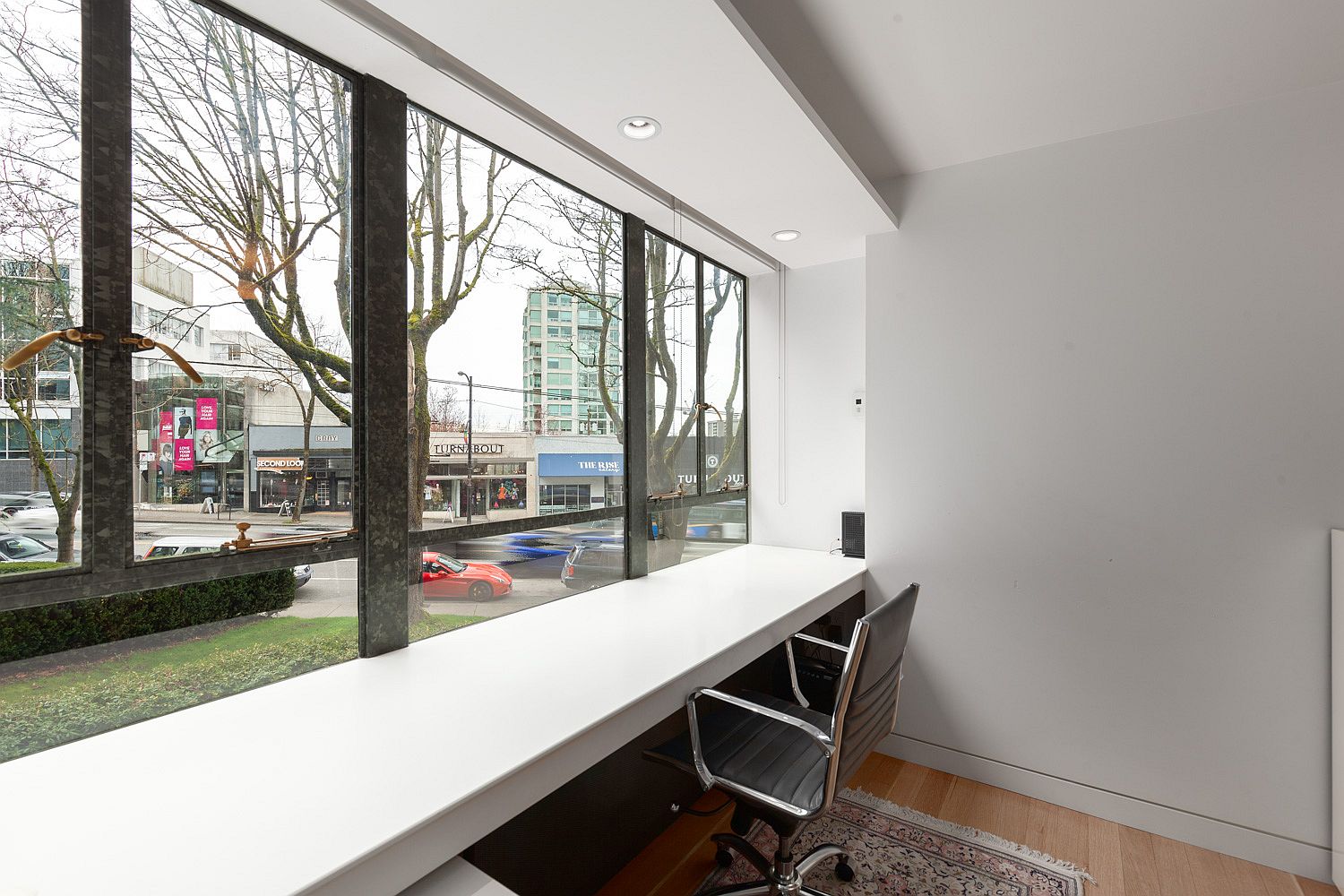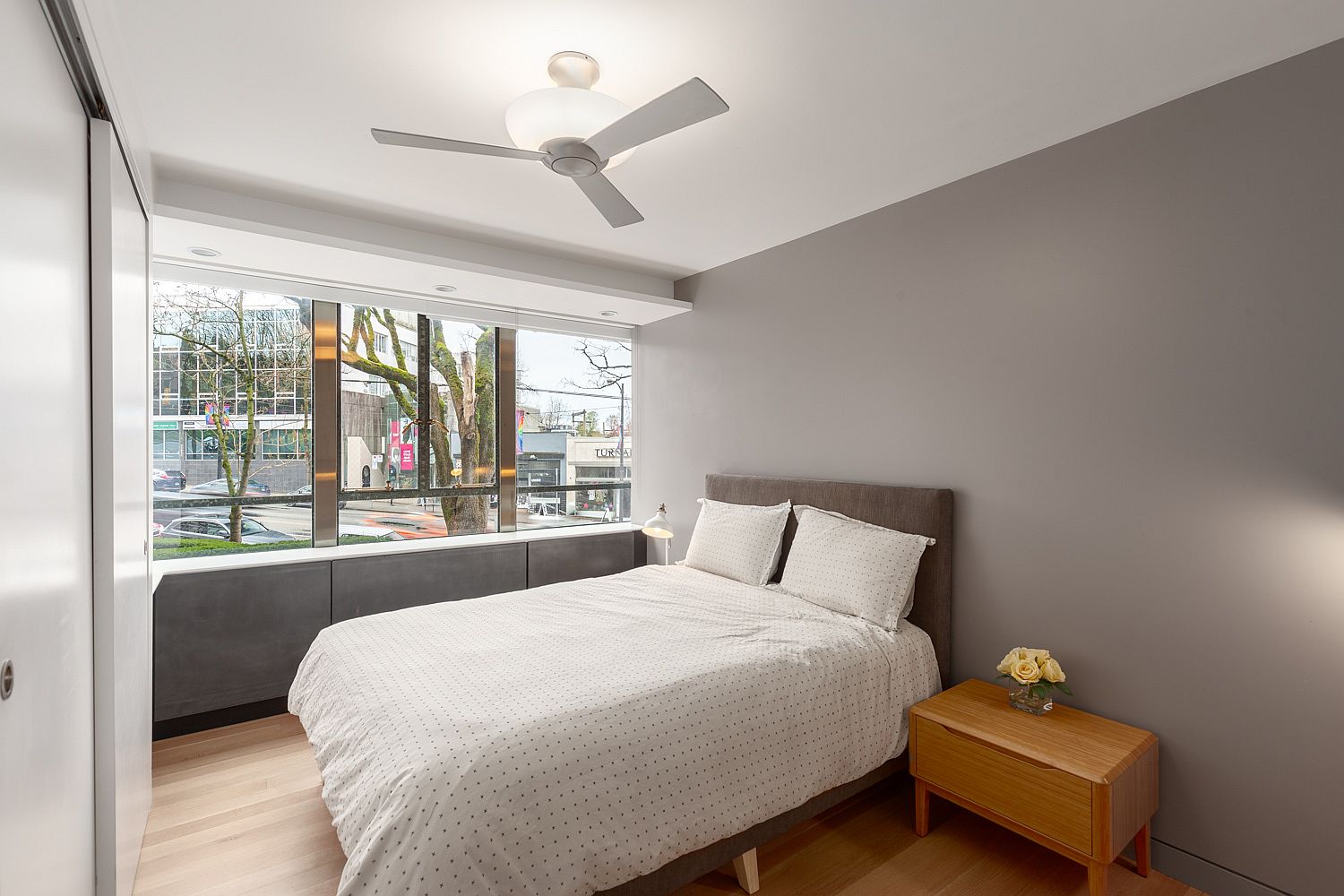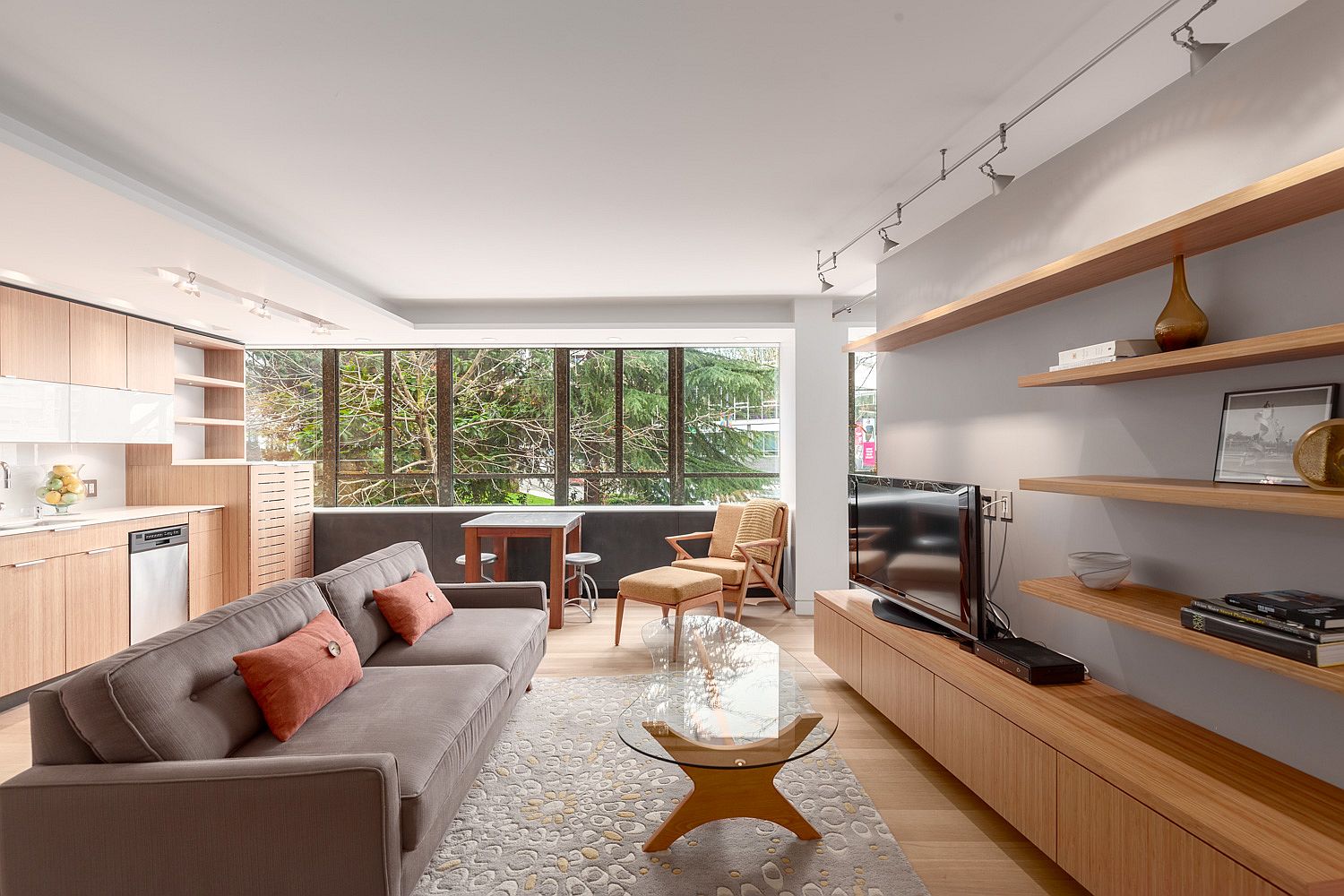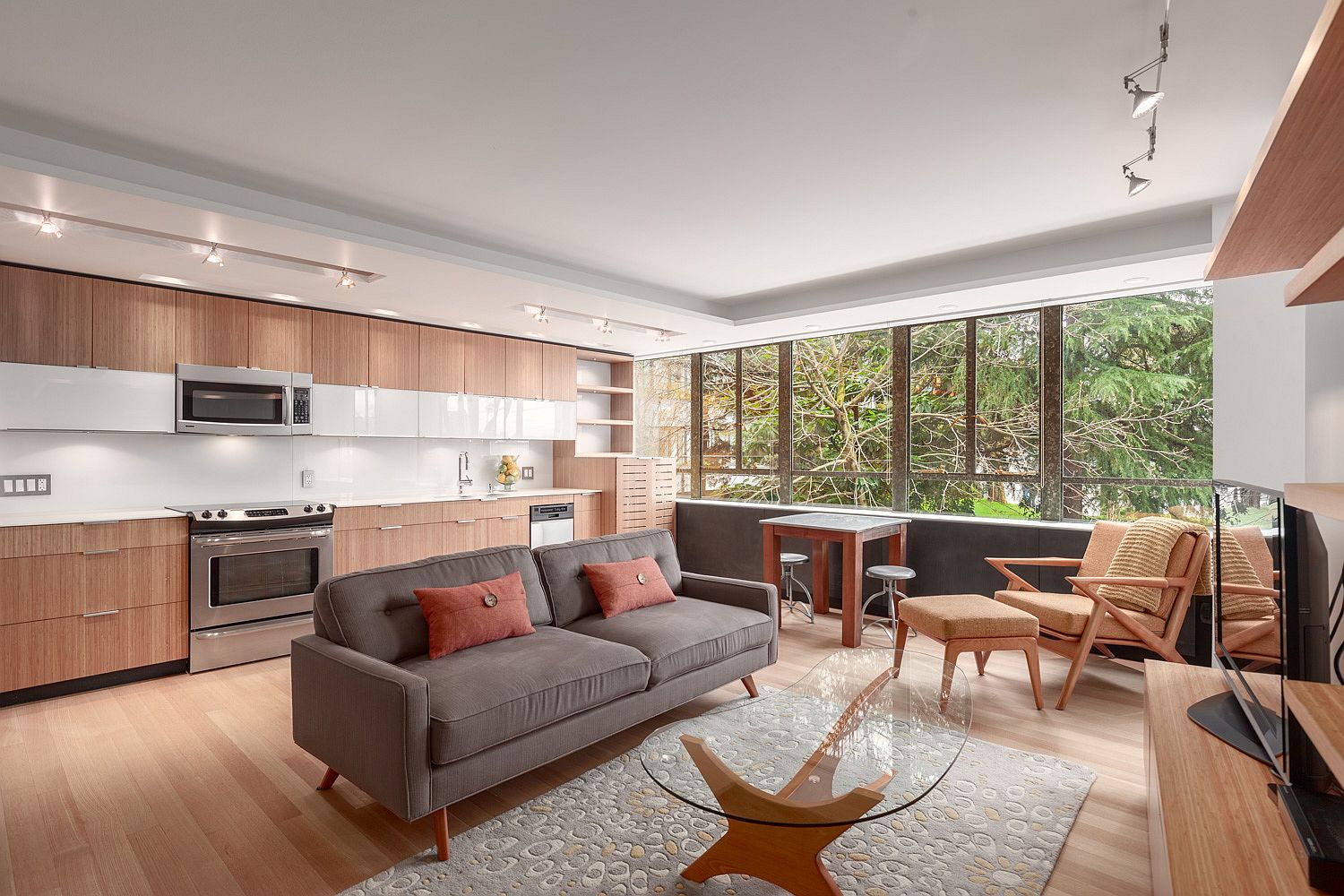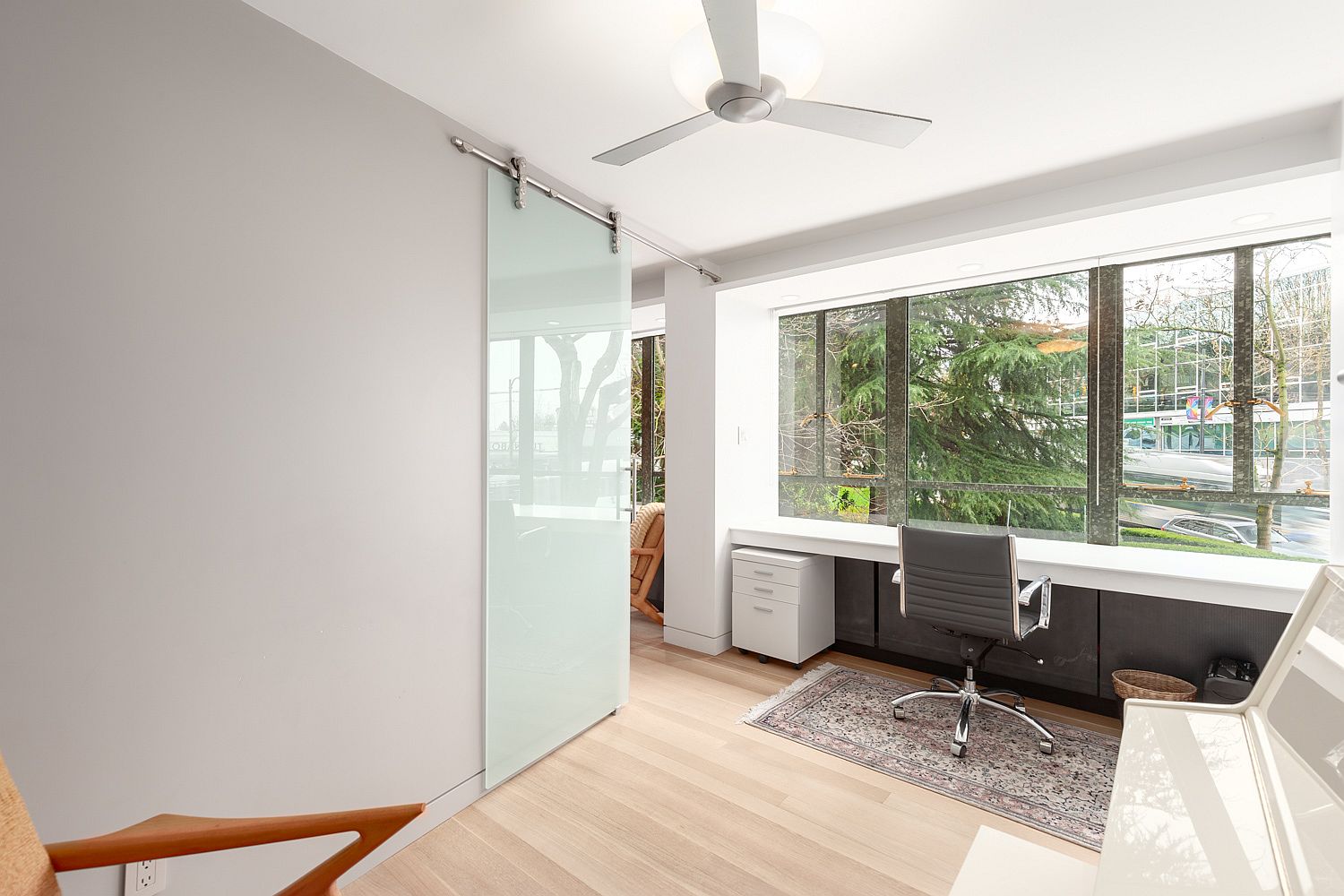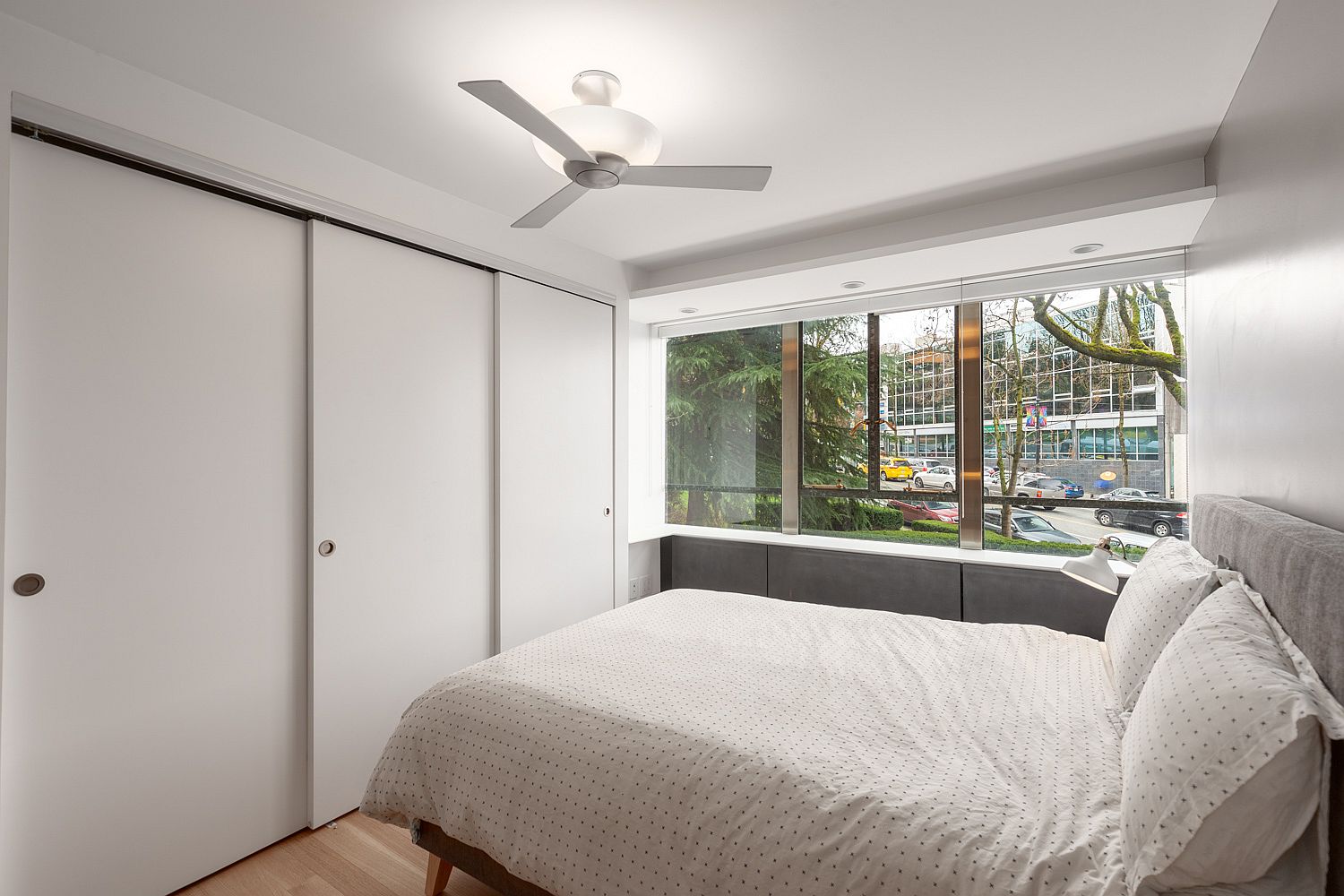 Hycroft Towers has become a well-known concrete classic building bordering Shaughnessy and the South Granville shopping district. The history at Hycroft Towers plays big significance for Vancouver, with a rich history; including housing for War Veterans up until 1960. It was originally constructed as a stark modern building in 1952 and at the time it was recognized as an Architectural Landmark in Vancouver, and still is by many design enthusiasts across North America.
RELATED: Space-Savvy Urban Apartment Designed for a Couple and their Cat!