Completely altering the vibe of a 76-square-meter apartment in Krakow, Poland, this smart renovation by BLACKHAUS Architecture Firm relies on a blend of exposed brick wall surfaces, wooden warmth and polished contemporary finishes. Creating gorgeous visual contrast between the varying textures, each of the elements adds to the overall appeal of the revamped apartment even while ensuring that the interior has a charm of its own! The floor plan of the apartment was completely altered with two of the three existing bedrooms being turned into a home office and expansive wardrobe for the master suite.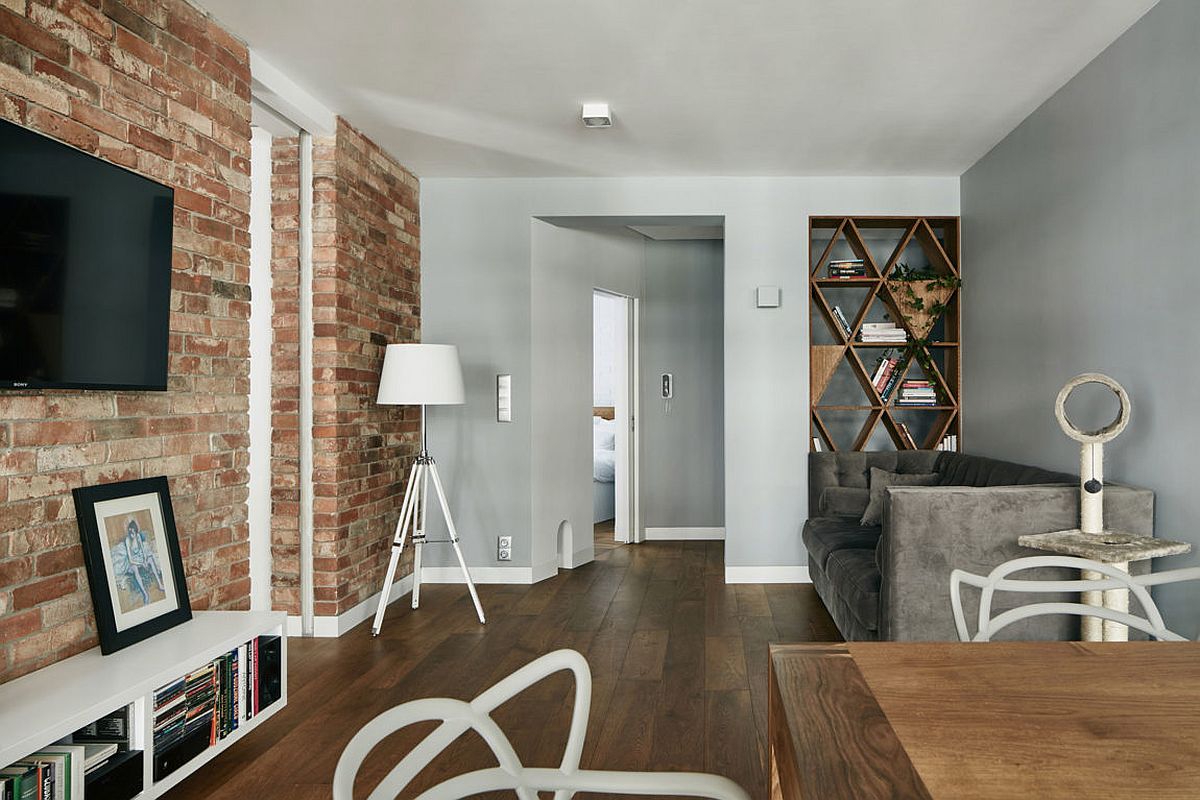 An open plan living area with exposed brick wall on one side and polished walls in white and gray on the other also contains the dining area and the kitchen. With the use of a neutral color scheme, the apartment feels both spacious and cheerful even as the preserved and enhanced brick walls and wooden floors showcase the original elements of the interior. The new home office also embraces the elegance of exposed brick while the bedroom takes a different approach with white paint creating a dashing, more contemporary backdrop.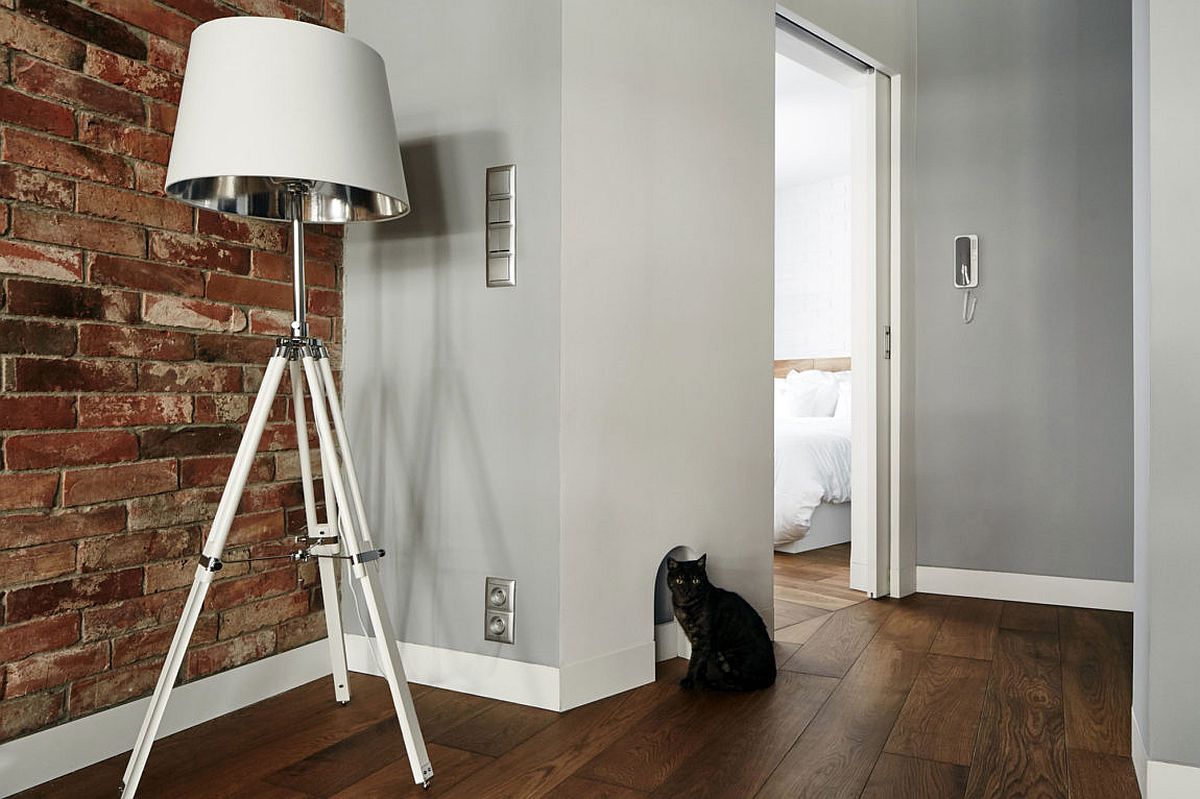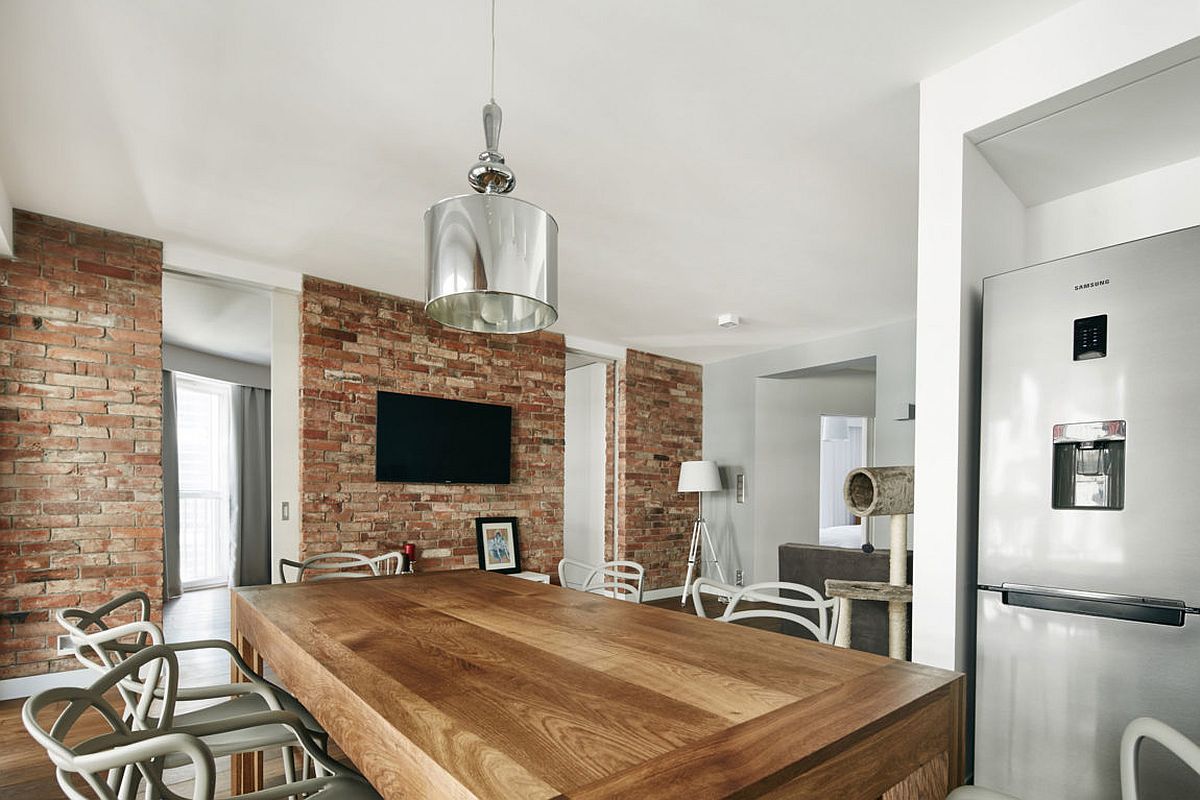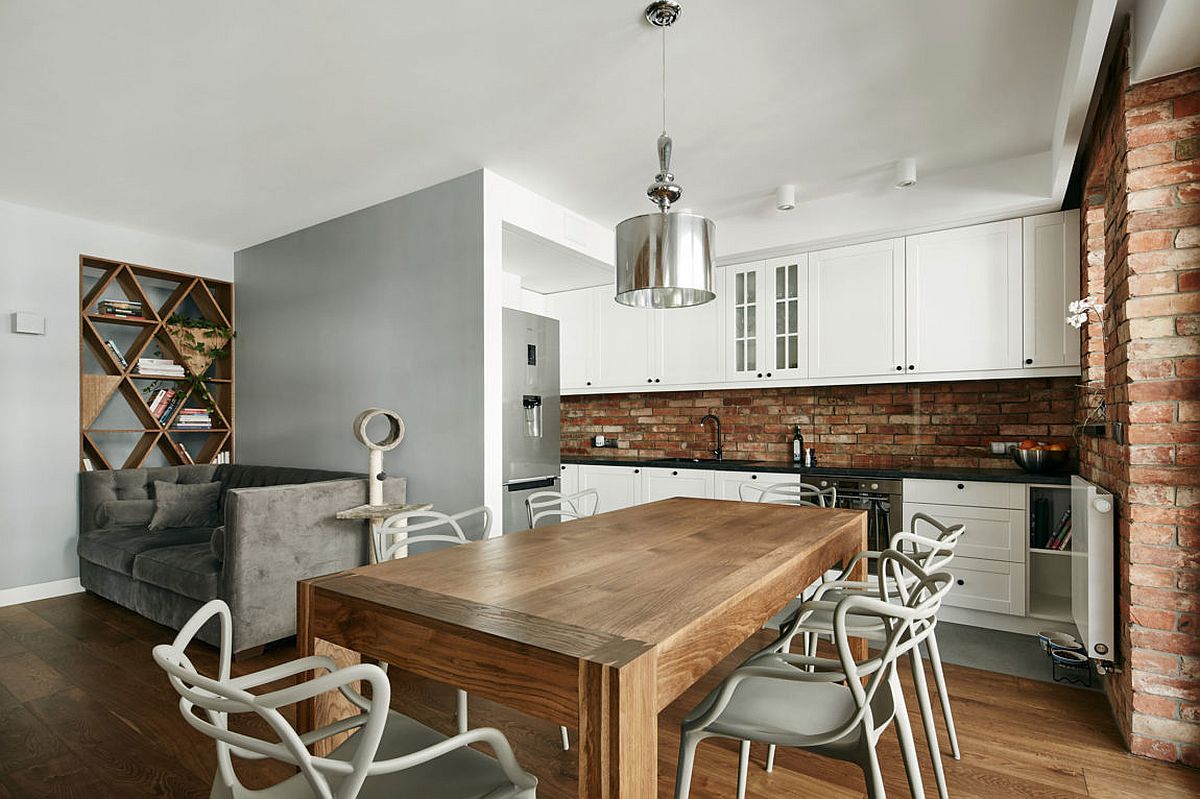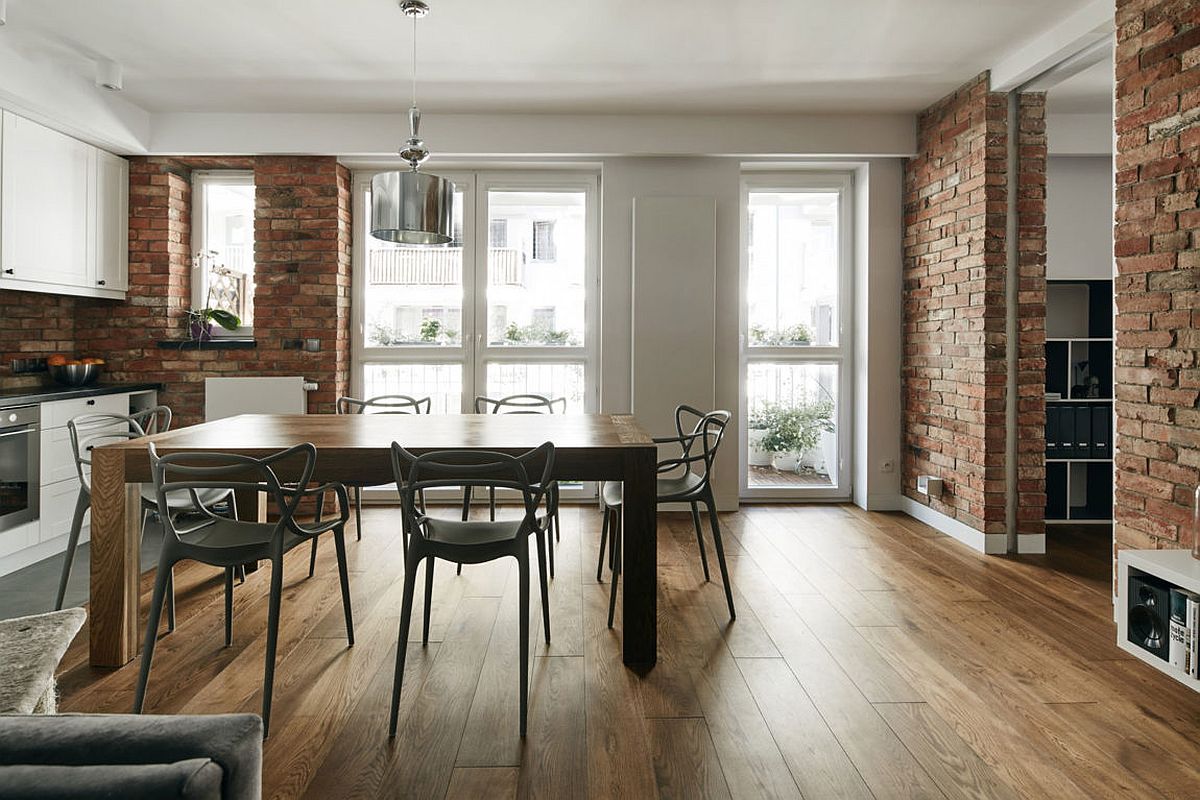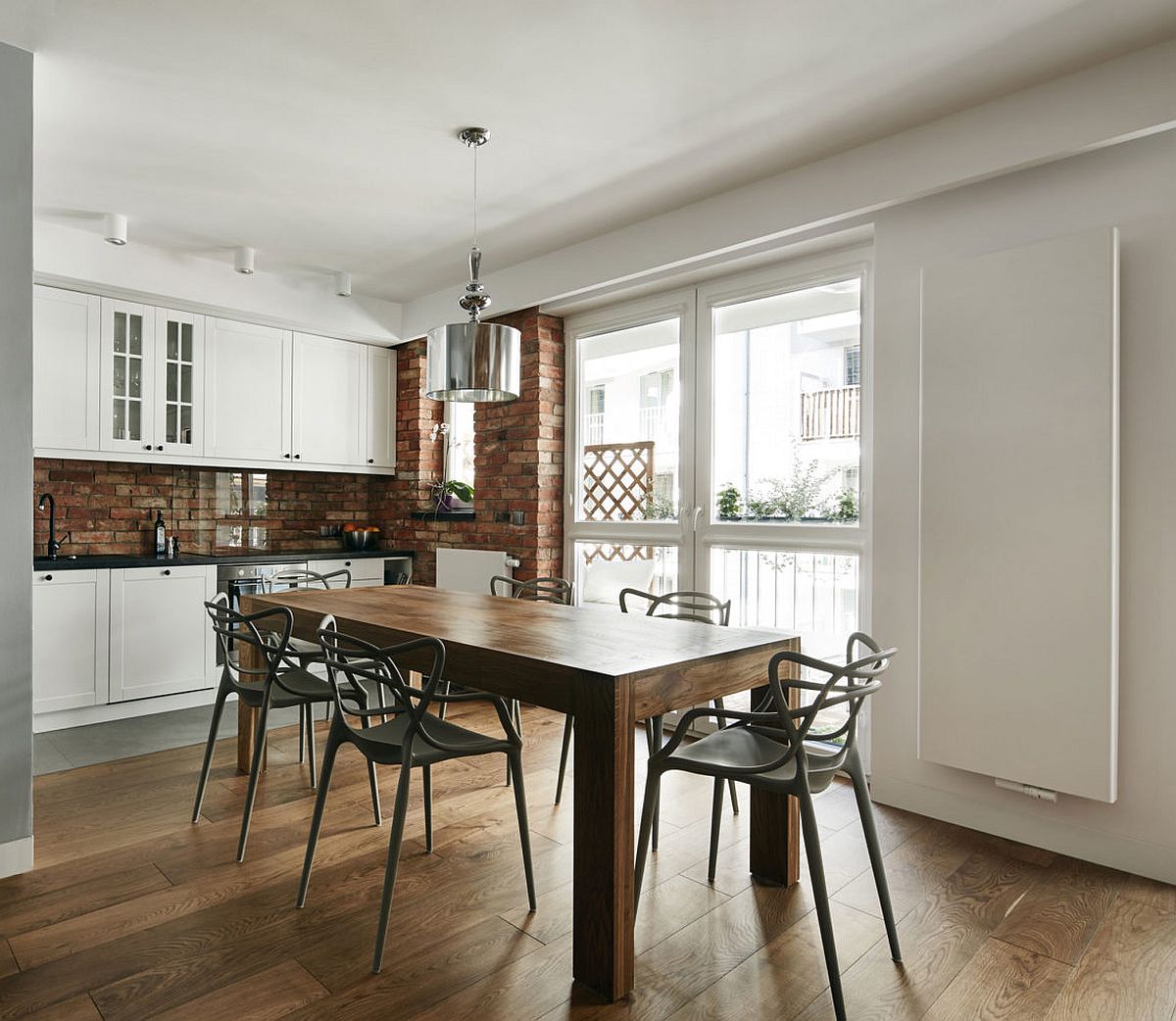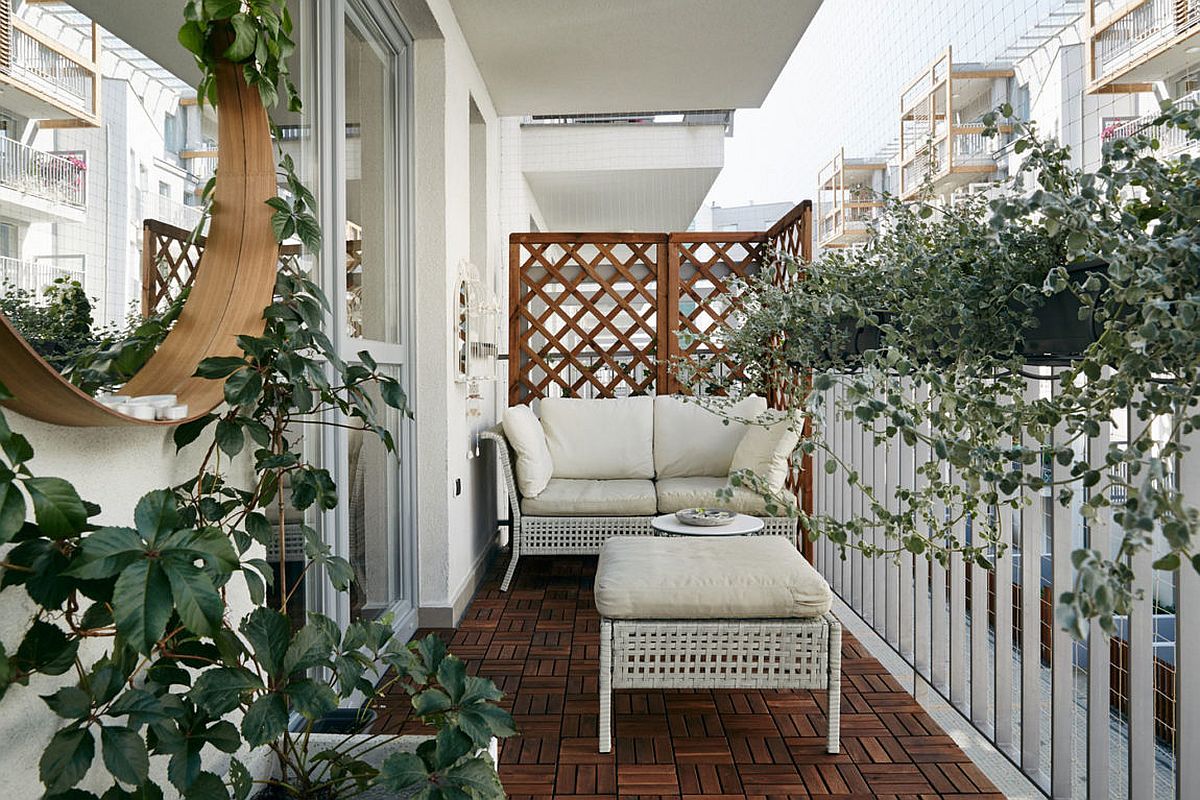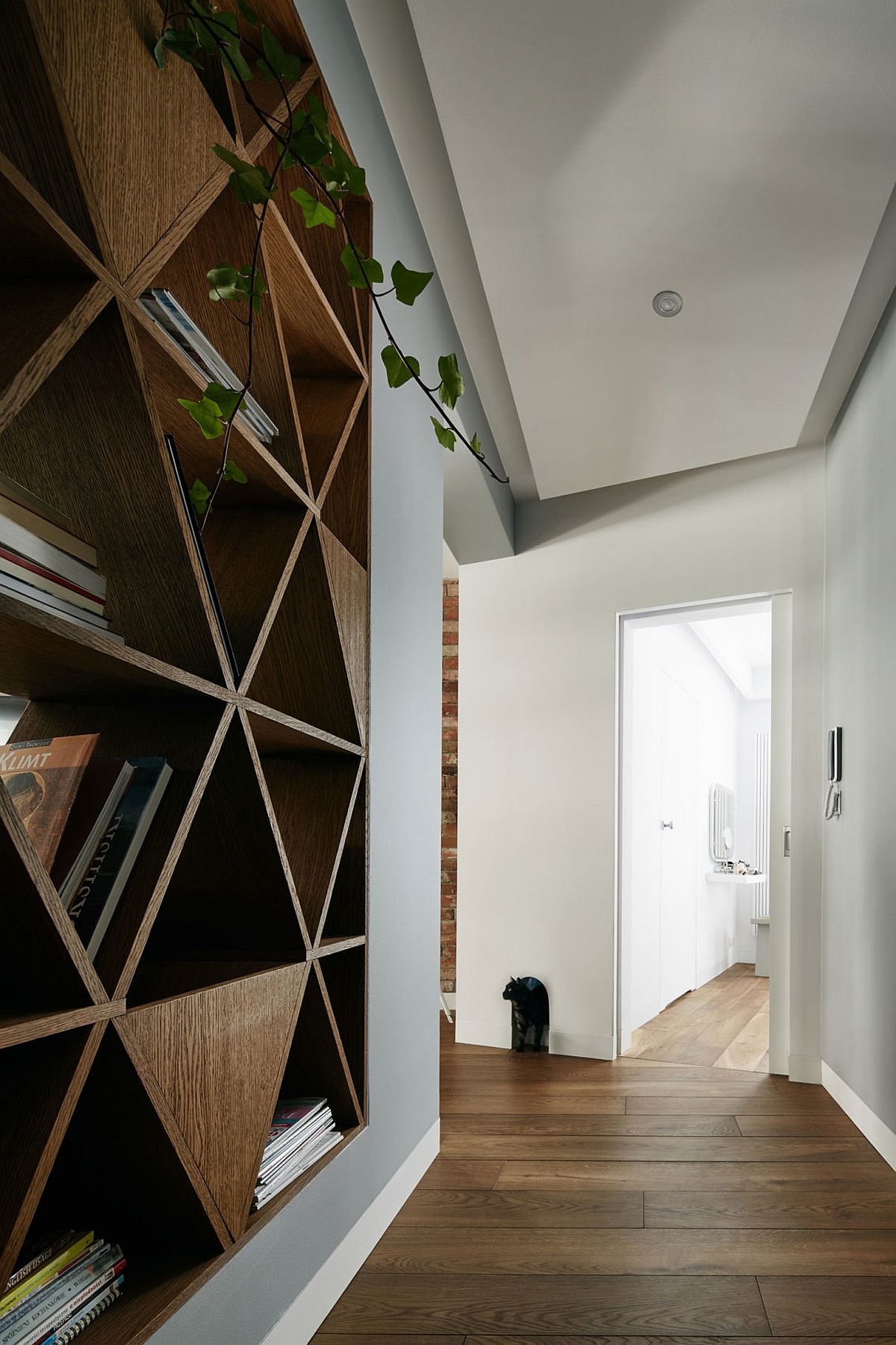 Décor inside the apartment also enhances the white, gray and wood color palette with large windows bringing in a flood of natural light. Shelves in the hallway that save space and unique lighting fixtures complete a transformation that is as much practical as it is impressive.