There is nothing quite like the image of the majestic alps in the backdrop, snow-clad ski slopes, a relaxing chalet with cozy ambiance and a fun-filled holiday to cheer you up this time of the year. It is this promise of a 'perfect vacation' that often keeps us going during the long, hard days for the rest of the year! Designed by Angelique Buisson, Kibo is one such smart chalet that combines modernity, a sense of minimalism, comfort and elegance, even while staying true to the classic image of an alpine Chalet. With imposing mountains outside the window and a carpet of white, the Holiday Season here is sure to be absolutely magical!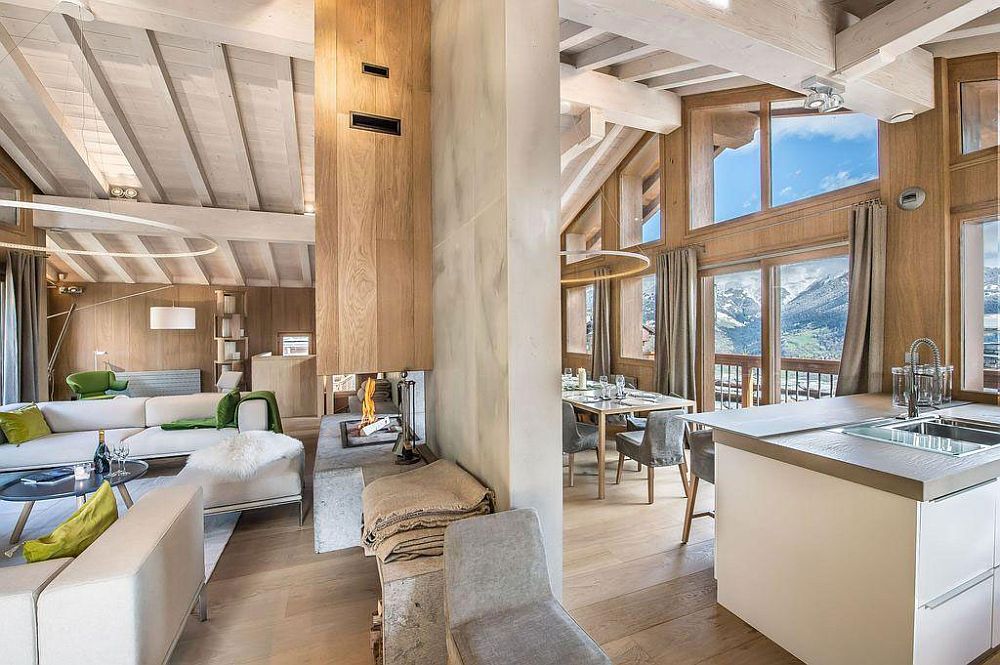 The chalet seems more modern than traditional as you step into its living room and a fabulous wood and cement fireplace becomes the focal point of this relaxing setting. Step in further, and you have the large dining space and the modern kitchen, both of which offer views that are as appealing as those from the living area. The bedrooms move away from the more minimal, modern look and embrace a more traditional 'chalet' style as one sees each of the rooms being engulfed in wood. The smart use of windows brings in ample natural light, with high, gabled ceilings adding to a sense of spaciousness and elegance.
RELATED: Chalet Anzère: Contemporary Swiss Escape Inspired by Timeless Design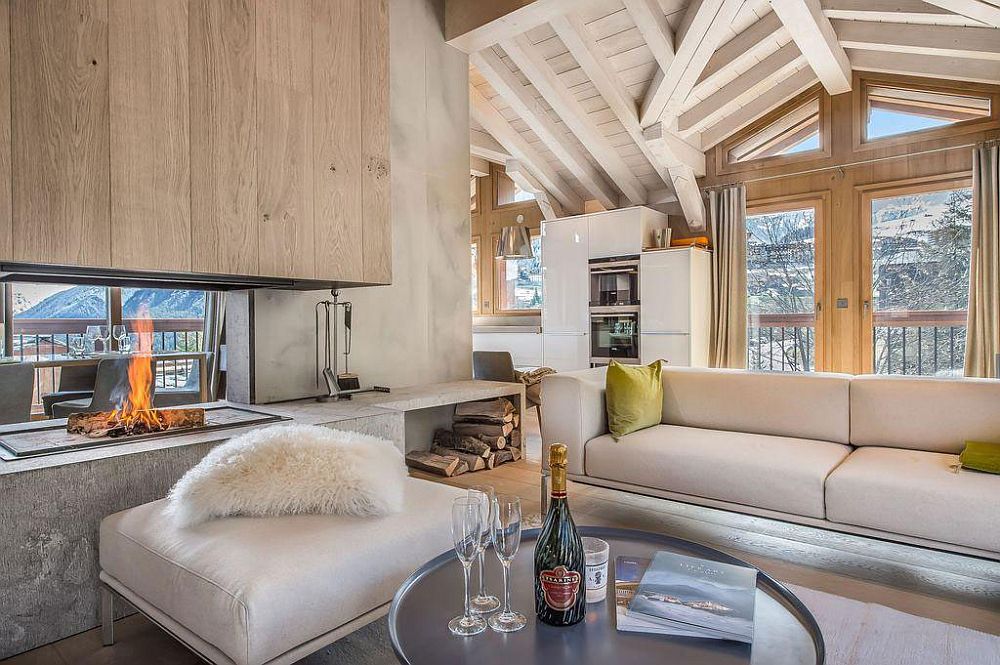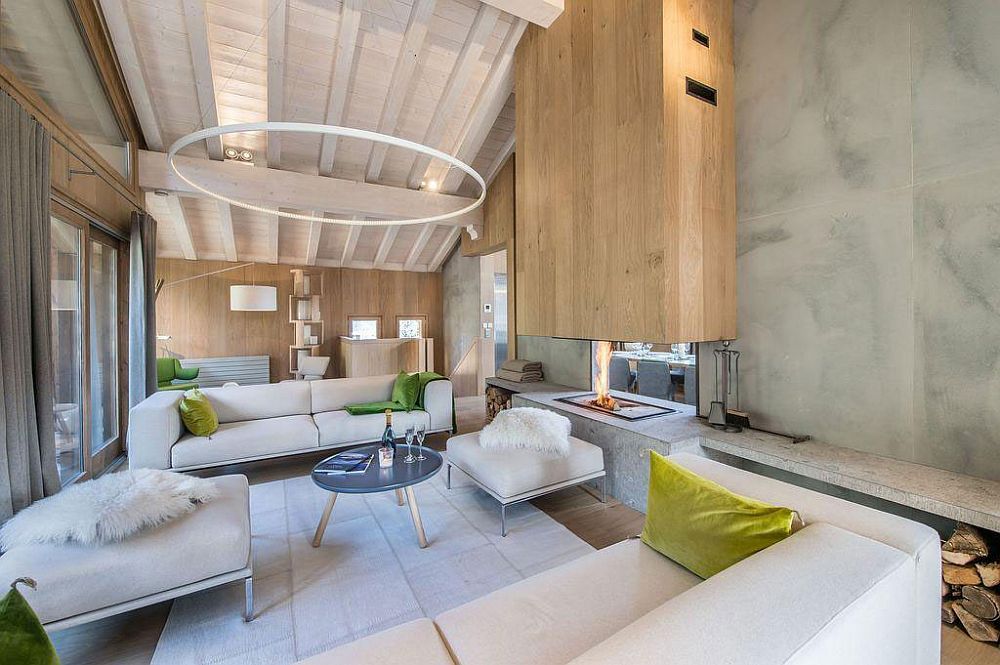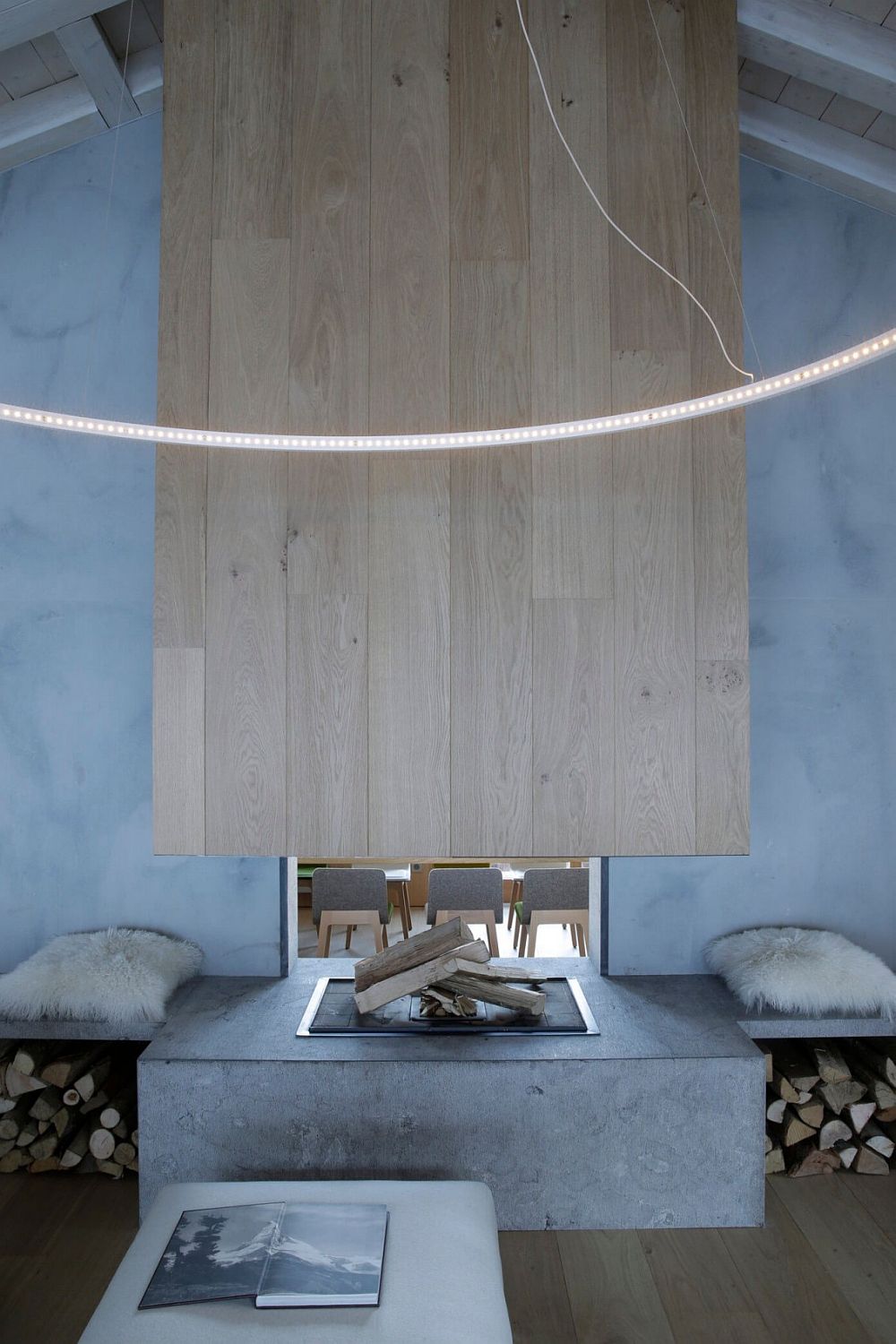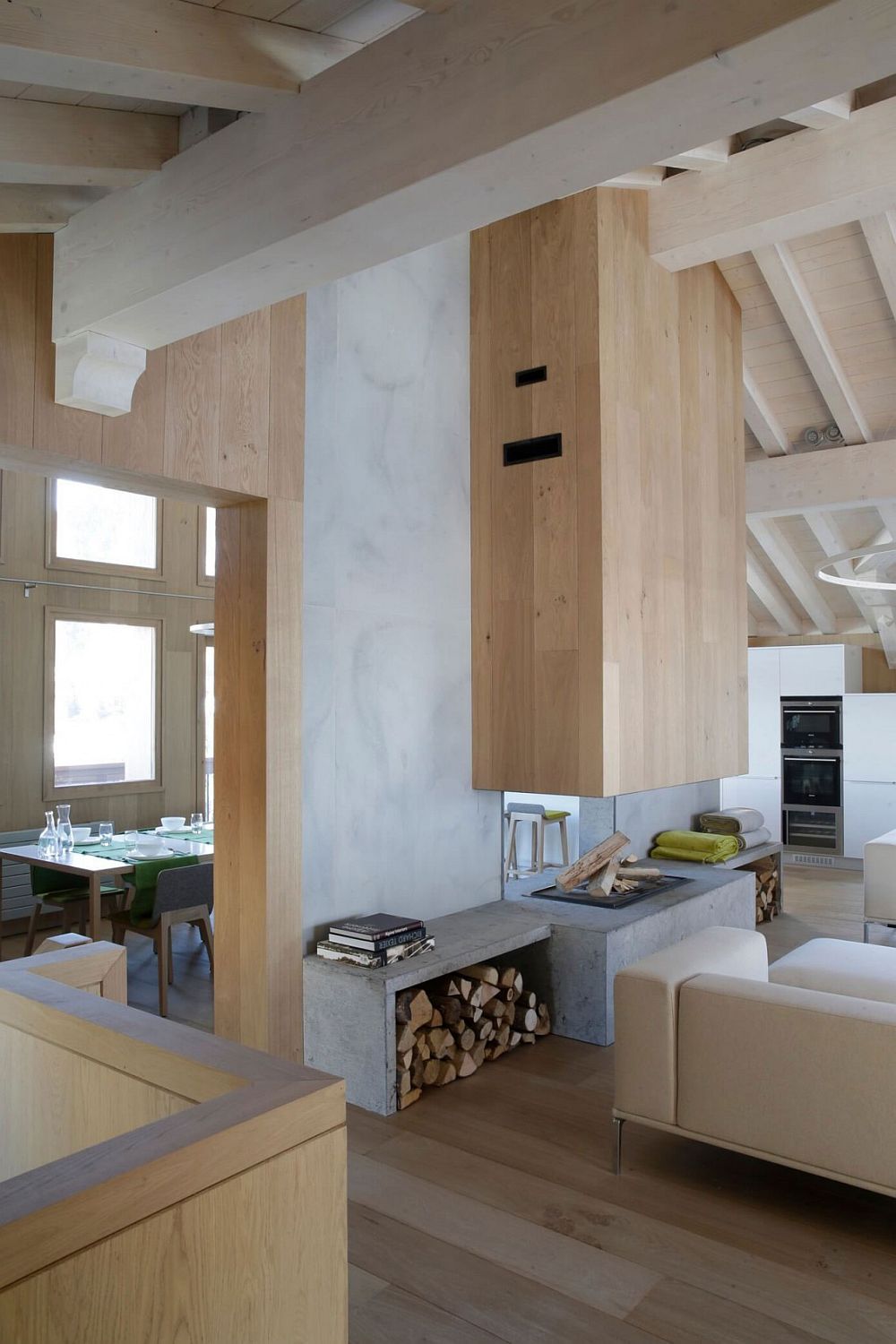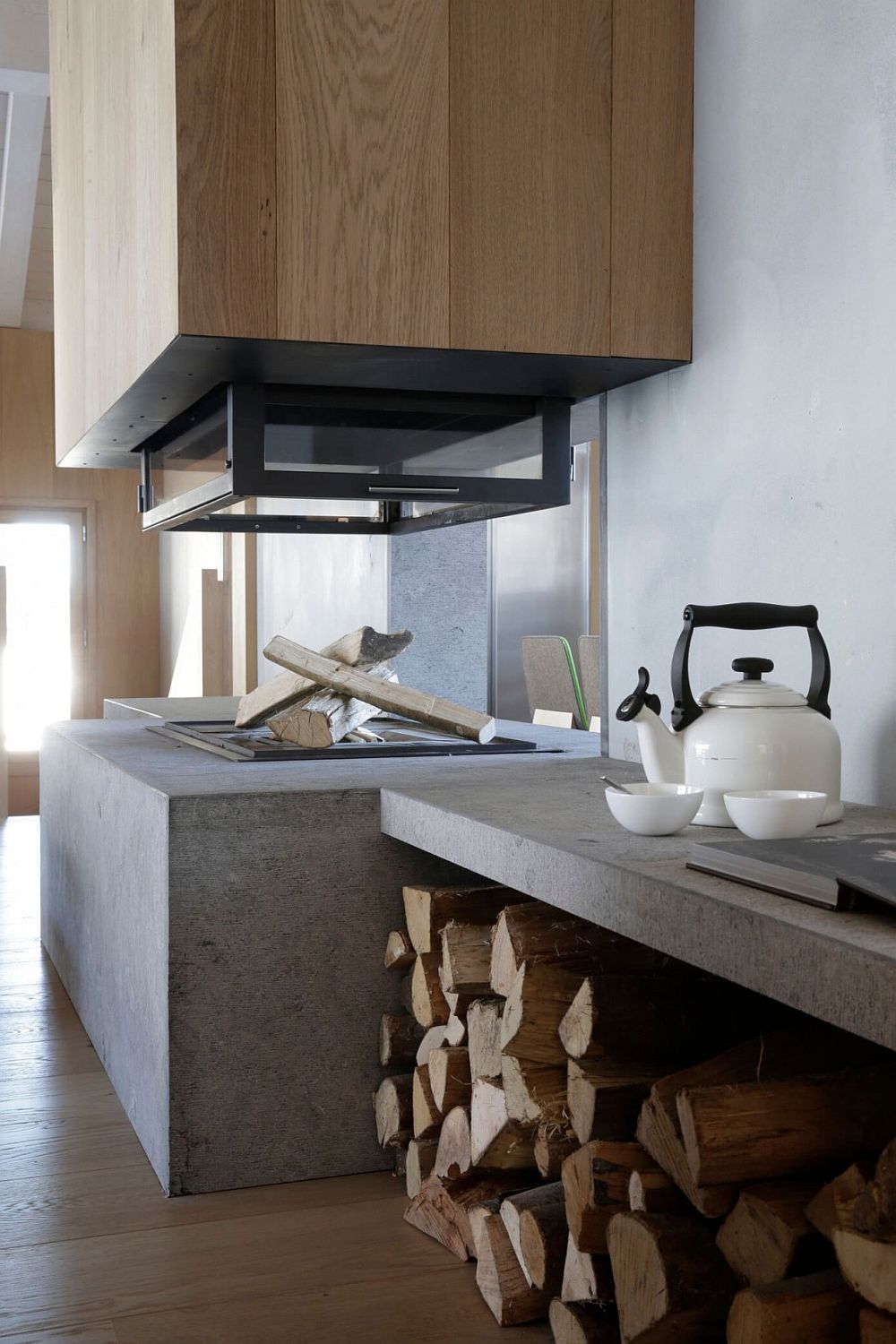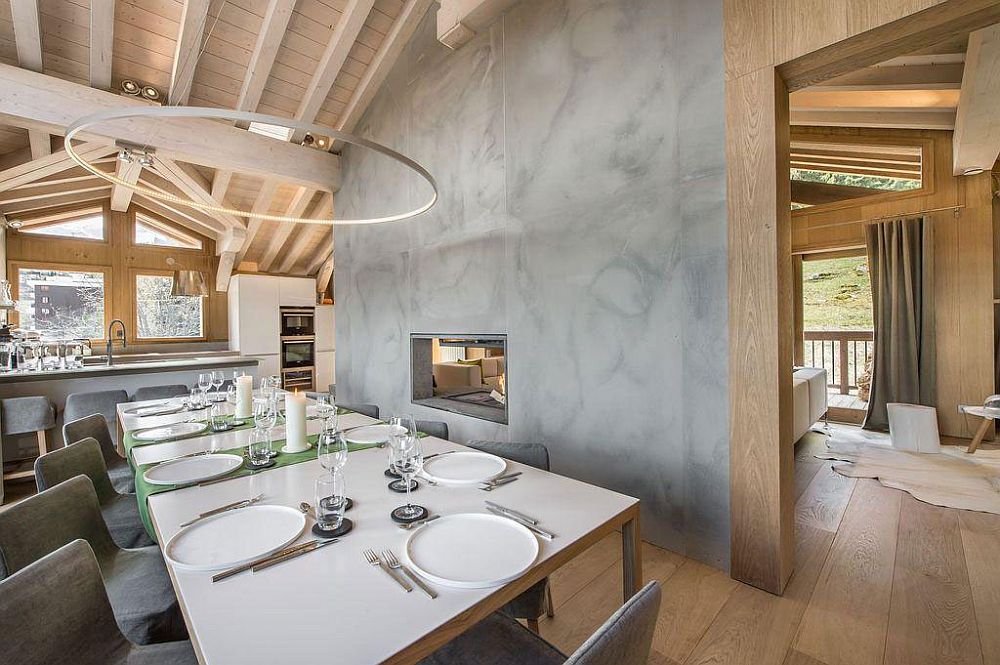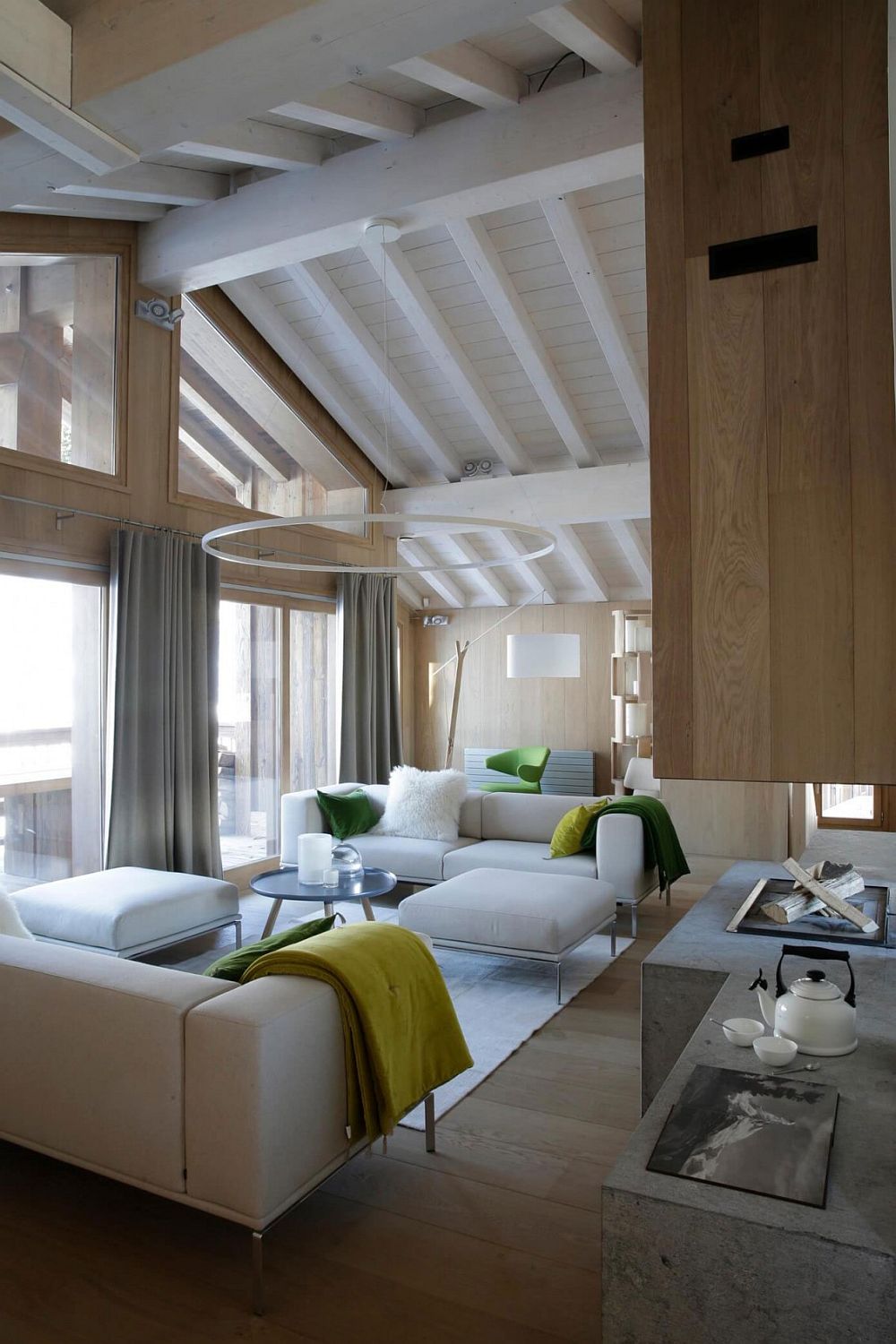 The color palette inside the home is largely neutral, with pops of green, red and orange being used carefully to spice up the interior. Innovative lighting and unassuming décor complete this modern chalet that is both exceptional and exquisite.
RELATED: Contemporary Weekend Ski Chalet Designed for Fun Family Time