When it comes to acrylic decor, one thing is crystal clear: furniture and accessories made from this synthetic polymer are undeniably chic! Also known as Lucite, Perspex and Plexiglas, acrylic is even clearer than glass. Plus, it's more durable than plastic. Acrylic pieces can make a room feel larger, as their transparent nature gives them a "there but not there" appearance that's helpful for compact spaces. Yet acrylic can be tinted to create vibrant decor, as you will see in some of the selections below. Keep reading for 10 modern acrylic finds that are sure to become the focal point of any room they inhabit…
Acrylic Furniture
Nobody creates vibrant acrylic furniture and decor quite like Alexandra Von Furstenberg, and this Luminous Acrylic Desk is a vision in neon. Inspired by the grill of a car, it has a futuristic feel. Plus, the desk is available in a wide range of colors, from Sapphire to Pink (shown below):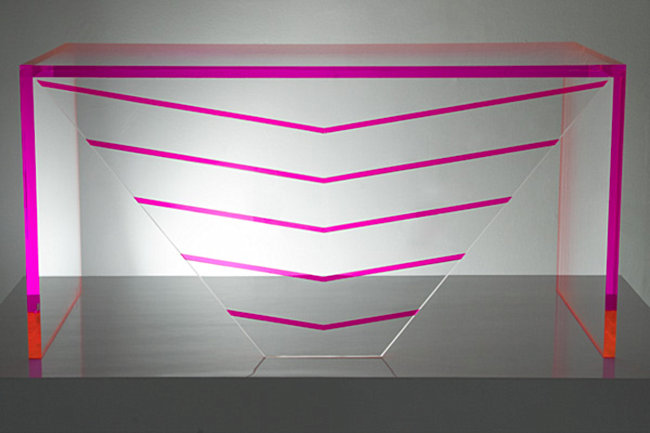 Nesting tables become all the more intriguing when made from acrylic, and this 3-Piece Peekaboo Acrylic Nesting Table Set from CB2 seems to float on top of the floor: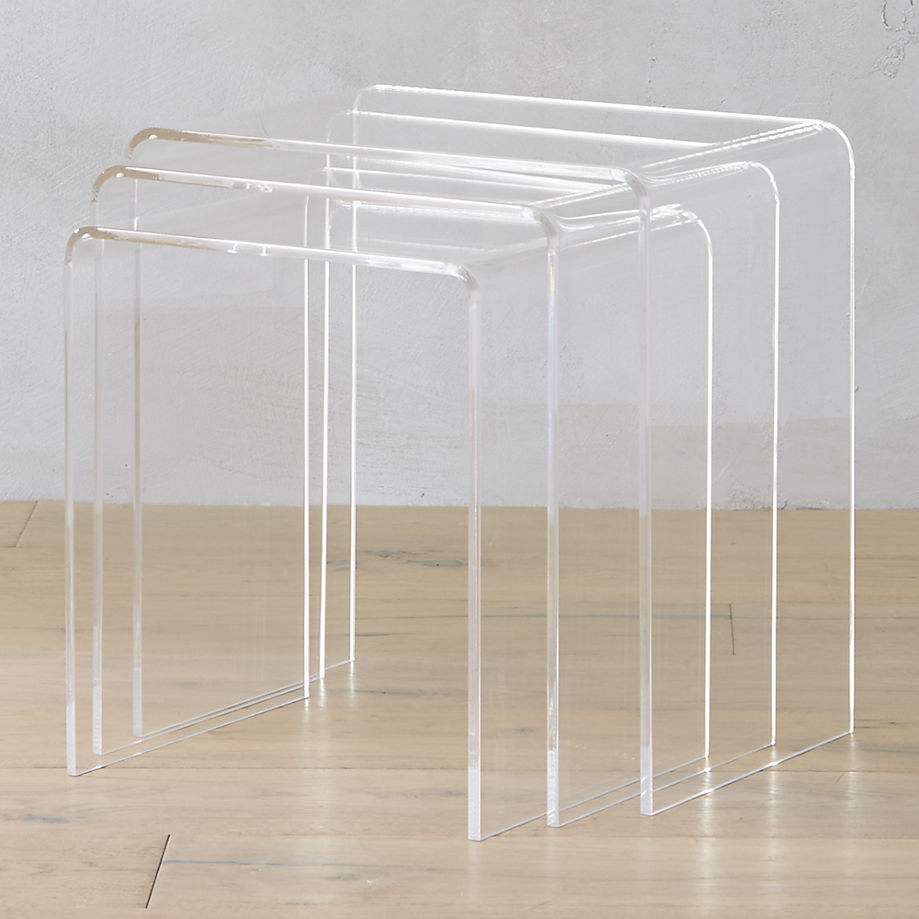 Crystal Clear Lighting
When acrylic meets lighting, the look is nothing short of glamorous! West Elm's Acrylic Framework Chandelier features metal hardware that beautifully contrasts the clear tubes. Add round bulbs, and you have a truly luxe lighting statement: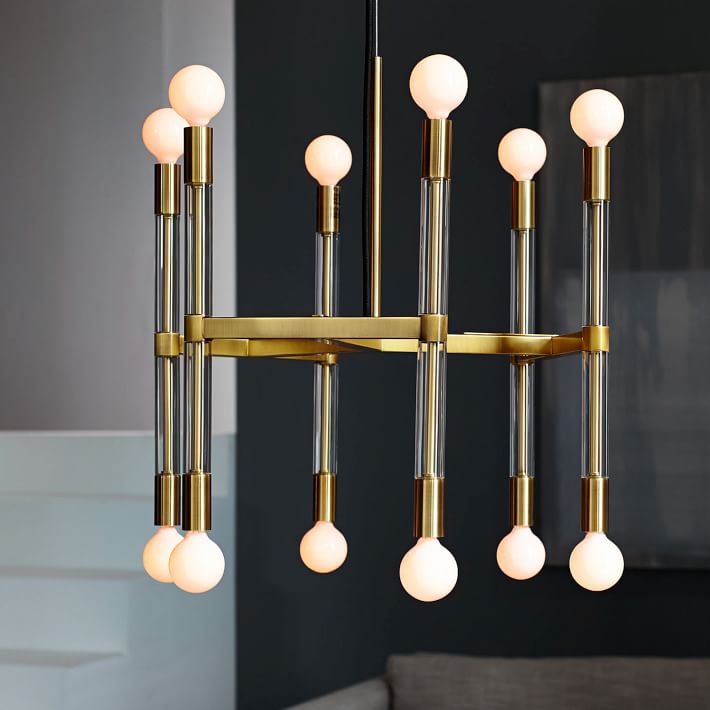 Also from West Elm is the Acrylic Column Floor Lamp in Polished Nickel. With see-through style and cylindrical flair, this lighting piece is as unusual as it is eye-catching: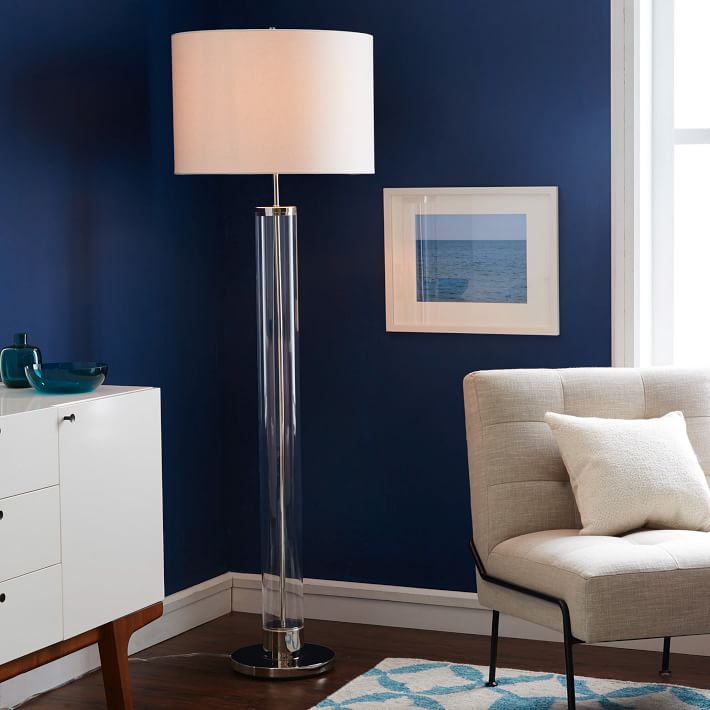 Acrylic Wall Decor
We now shift gears and focus on acrylic decor for the walls. The three selections that follow all serve a clear purpose. Display is the name of the game for CB2's Format Storage Shelf, shown below. In fact, when the shelving is clear, everything it holds seems that much more prominent! And that's extra incentive to keep the shelf's contents tidy.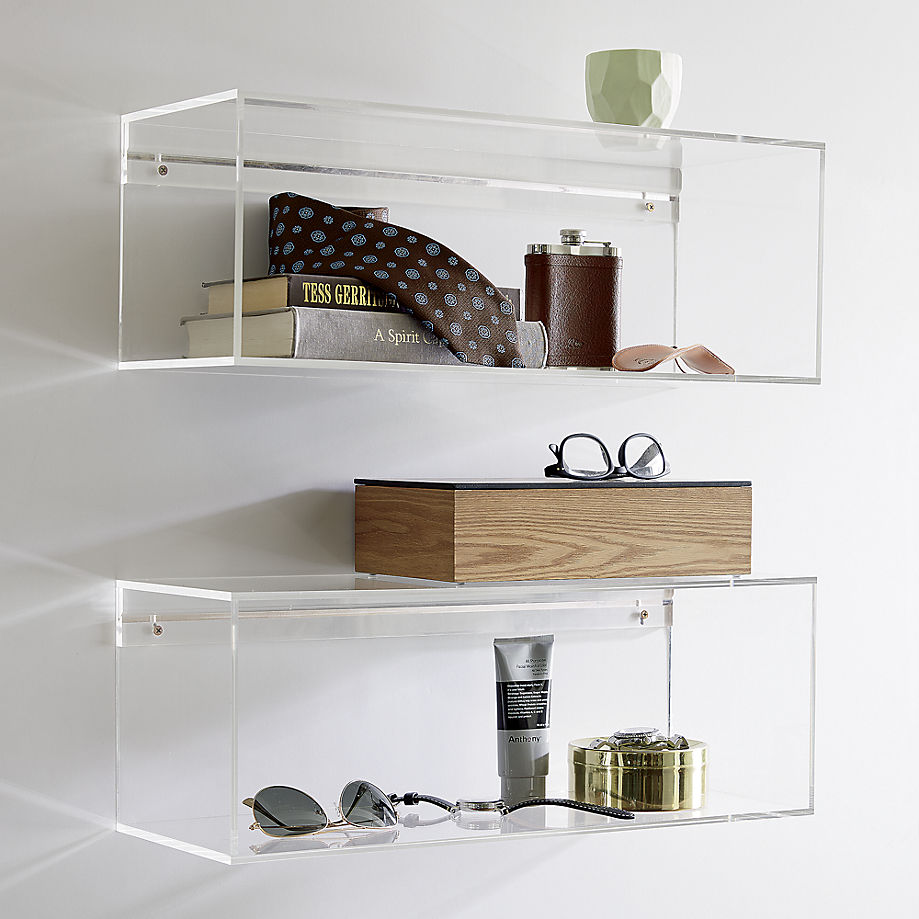 Small bathrooms will benefit from this Acrylic Towel Bar from CB2, especially since you can choose from three sizes to get the perfect fit for your space. The look is clean and crisp. Would you want anything less for your powder room?!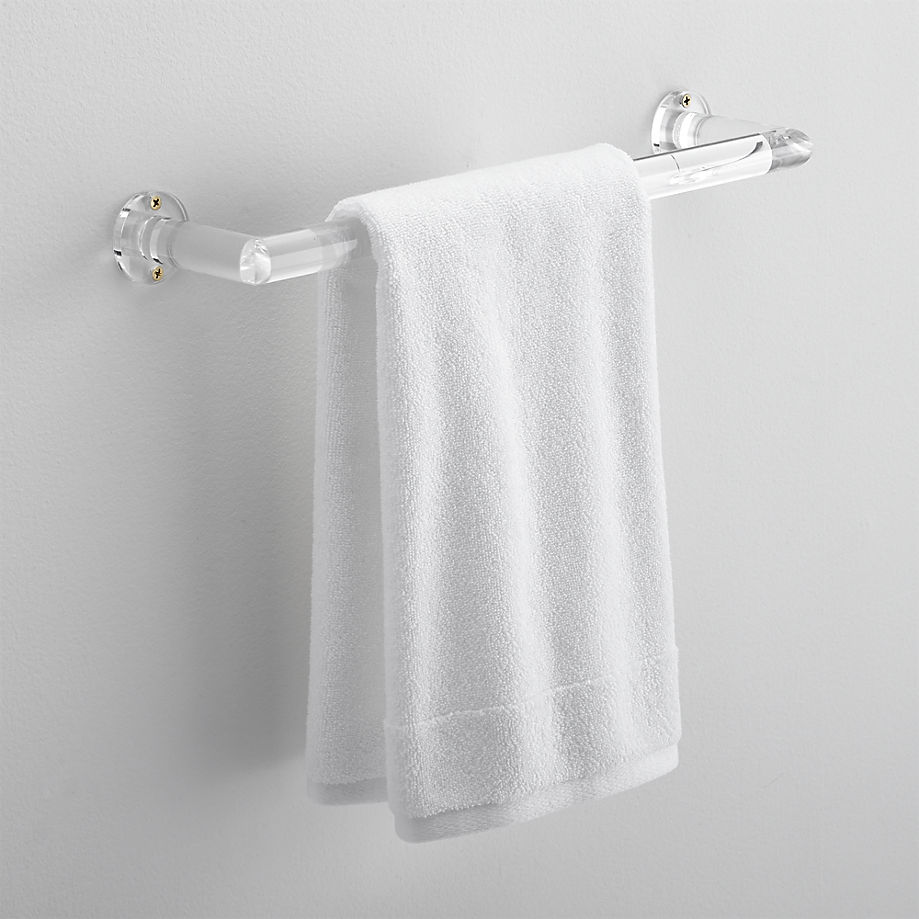 If you're feeling crafty, this Lucite Towel Bar DIY from A Beautiful Mess can be made in minutes using an acrylic rod, ceiling brackets for a drapery rod, and a few other basic supplies. That's a lot of glam for only $30!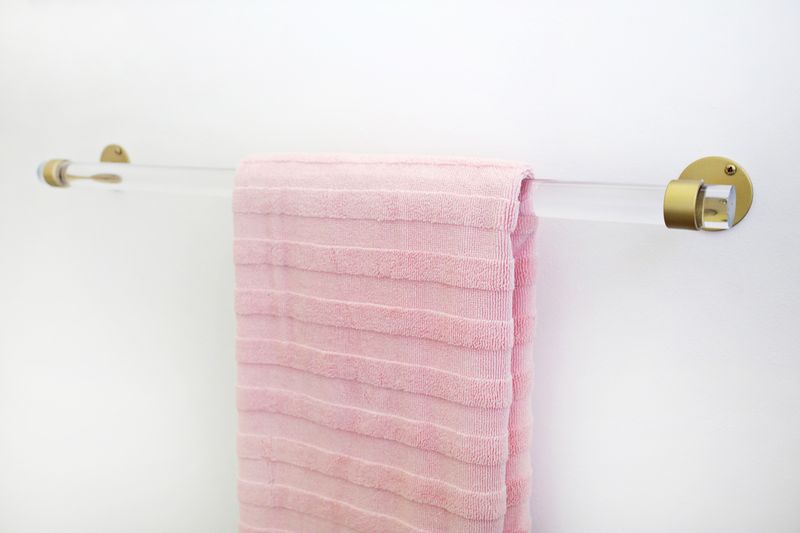 Clear and Colorful Accessories
We end today's post by proving that even small acrylic decor can create the largest of statements! Make cocktail hour memorable with a couple of Mirrored Acrylic Trays from West Elm. Because nothing should distract from your drinks and appetizers. Which is why they should be reflected back to you in the mirrored surface. Cheers to the sleek shine of acrylic!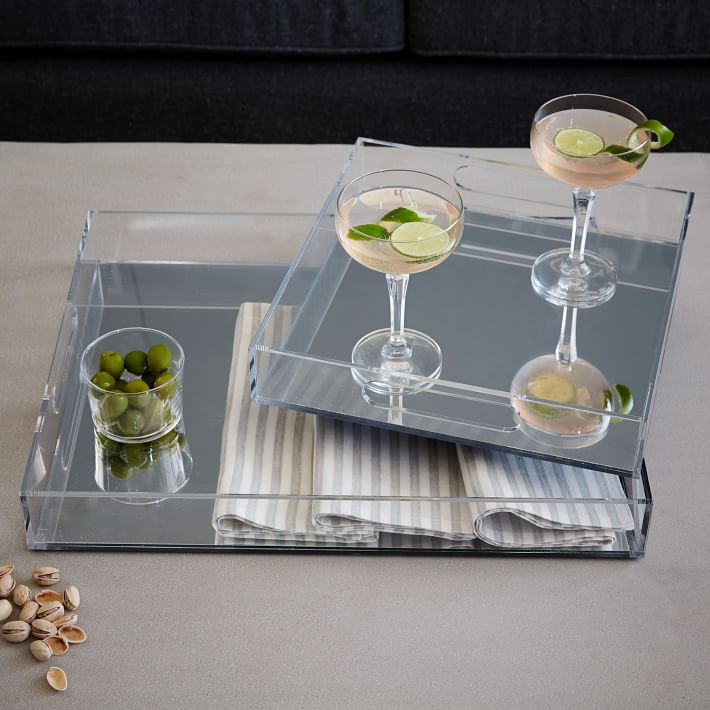 Bring some fluorescent style for your dinner table with these Acrylic Fearless Placemats in Green from Alexandra Von Furstenberg. Beveled polished edges take the luxe factor up a notch: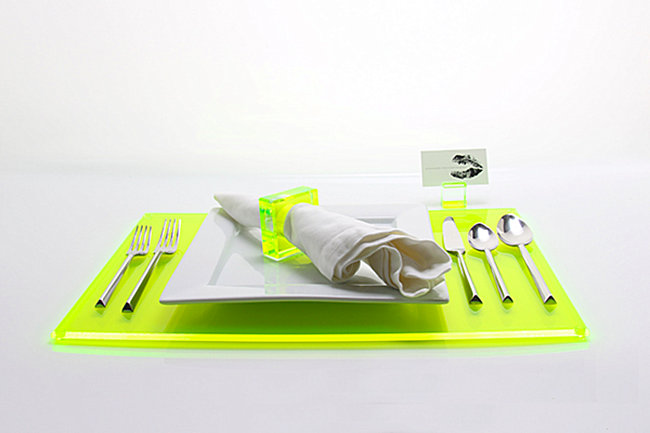 Last but not least, these AVF Acrylic Prism Bookends in Sunset put the evening sky to shame with their vibrant bands of precise color: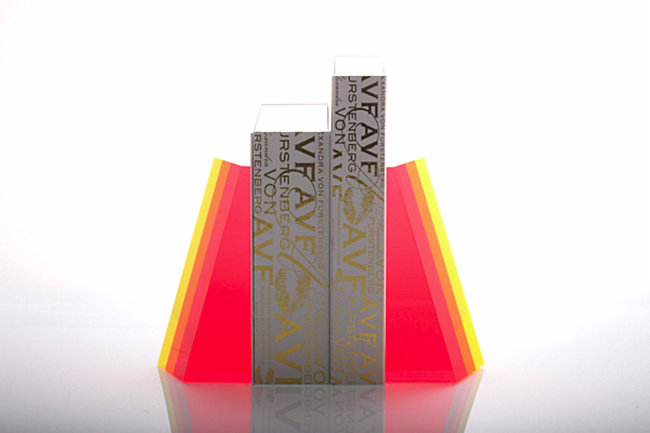 Will you be adding the crystal-clear gleam of acrylic to your interior this spring?…