Minimal design is inherently eco-friendly, as it eliminates clutter and unnecessary use of natural resources. But the stunning Villa K in Thuringia, Germany takes the idea of minimalism and sustainability to a whole new level with its ultra-sleek design that is draped in a cloak of energy-neutral features. Nestled atop a hill and overlooking a breathtaking landscape, the striking contemporary home stands out visually from the front, even as its green roof allows it to blend into the natural landscape. And seeming to float over the hillside is the amazing pool that also comes with a cool solar deck covering!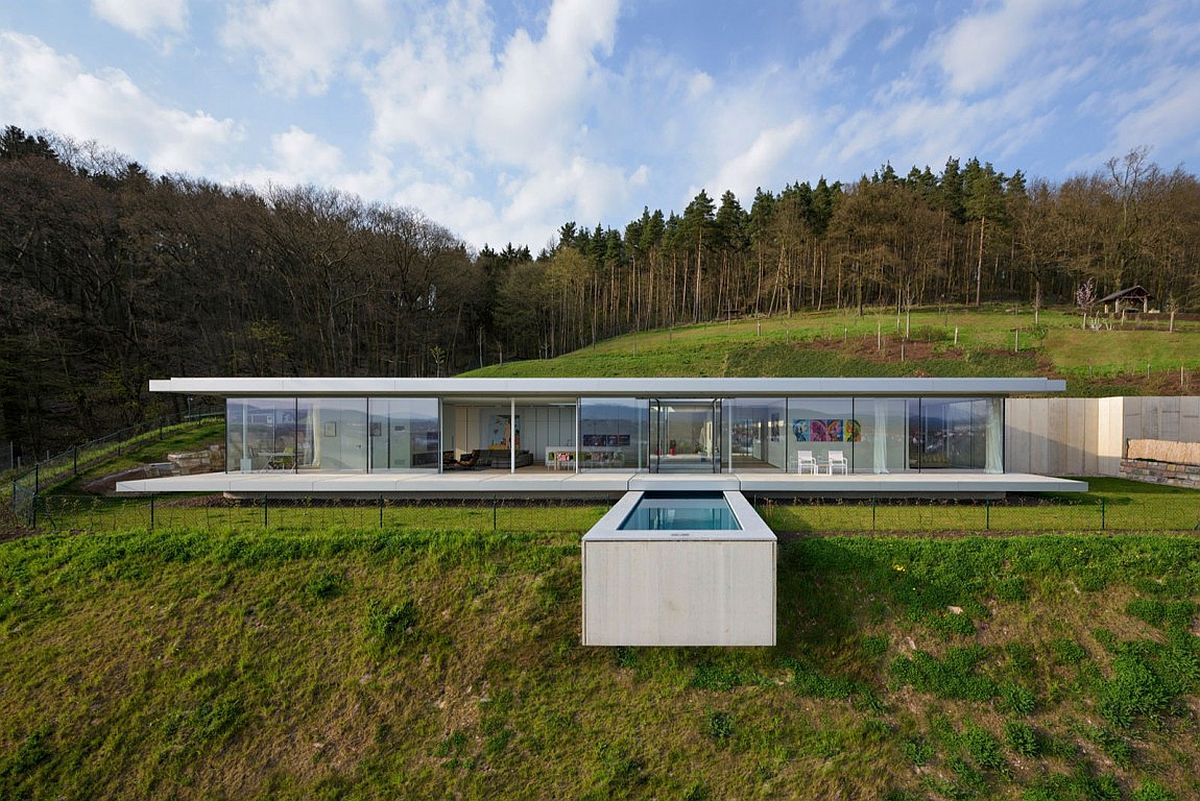 Designed by Paul de Ruiter Architects, the creative private residence is crafted in just glass, steel and concrete, and the focus here is firmly on the view outside rather than the décor indoors. Minimalism at Villa K does not feel sterile, as it is the scenery that surrounds this unique home that adds color and personality, while the structure itself acts as a beautiful blank canvas. The spectacular pool intersects with the house and stretches into the living area, with a wonderful U-shaped deck offering plenty of space for outdoor parties and a relaxing sojourn.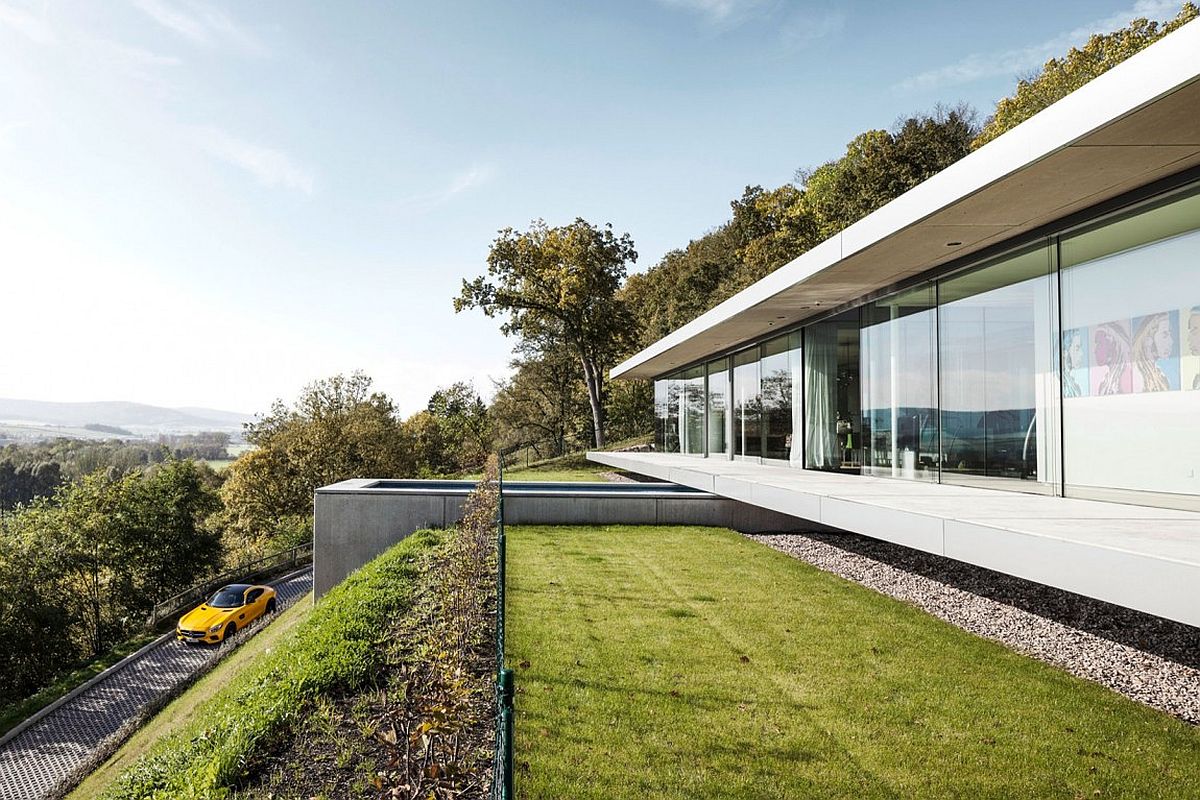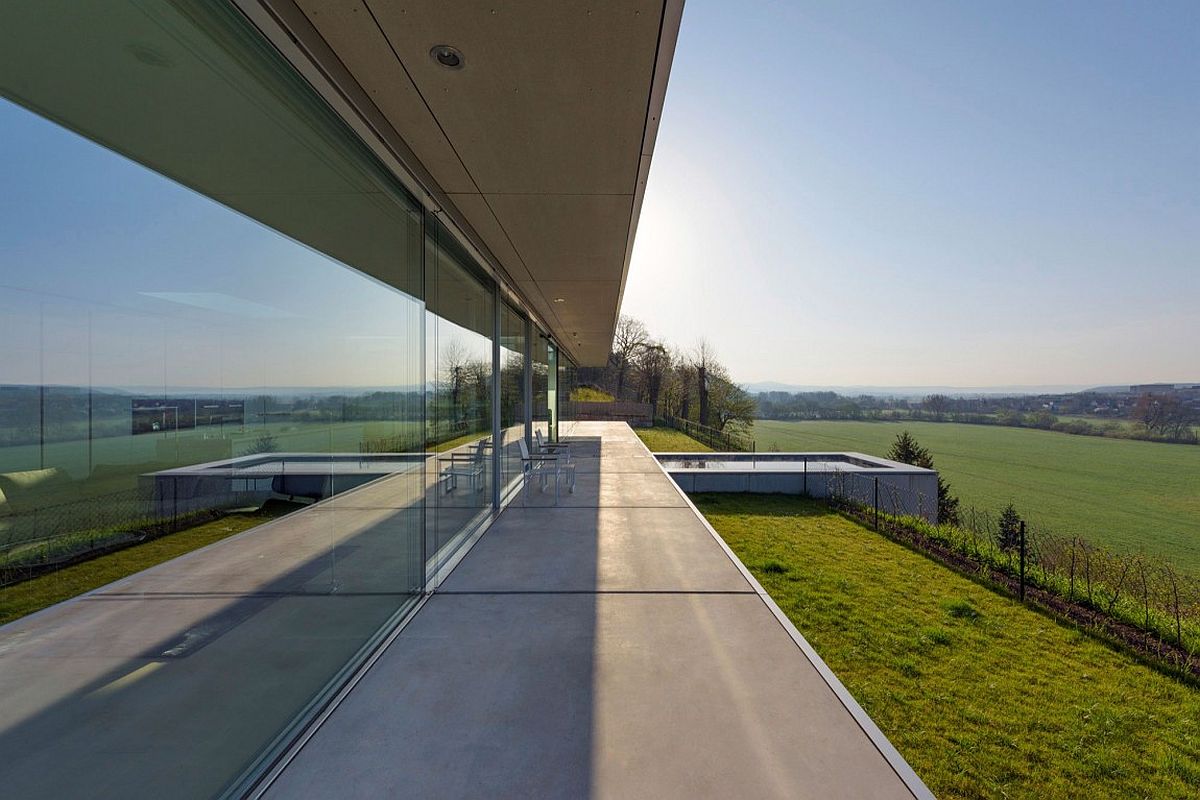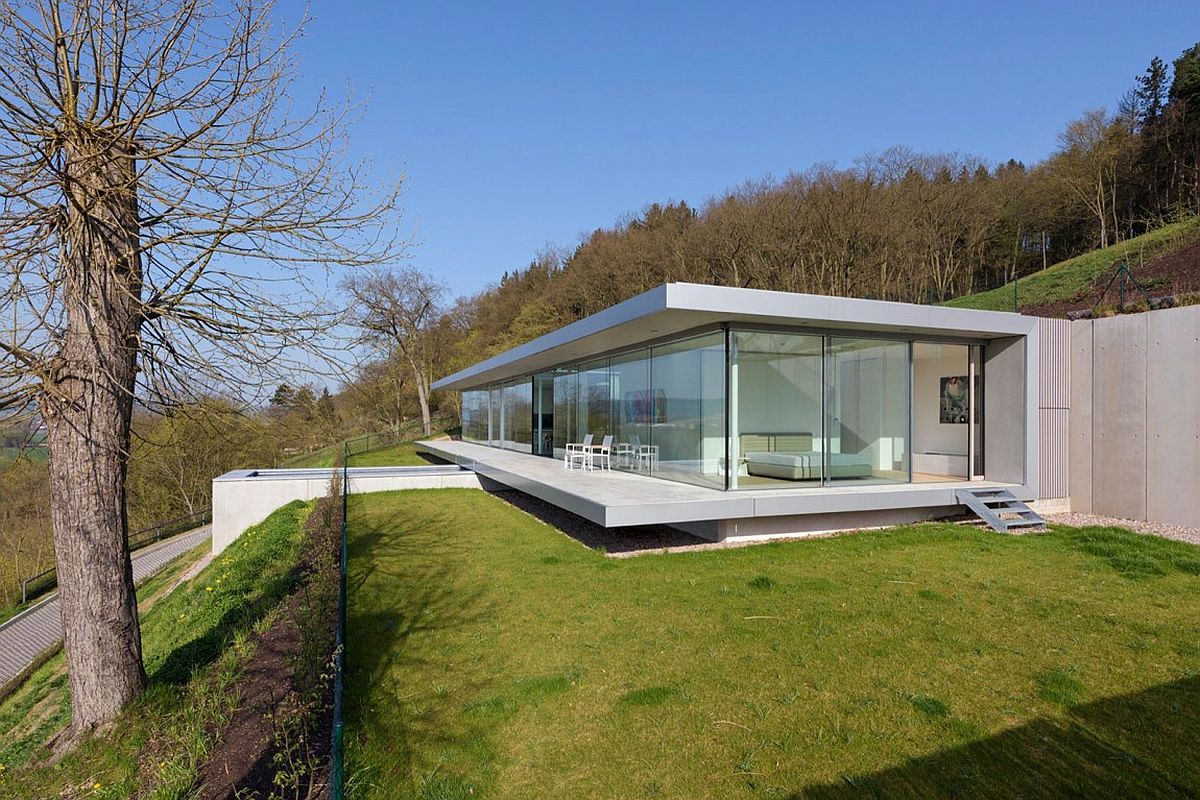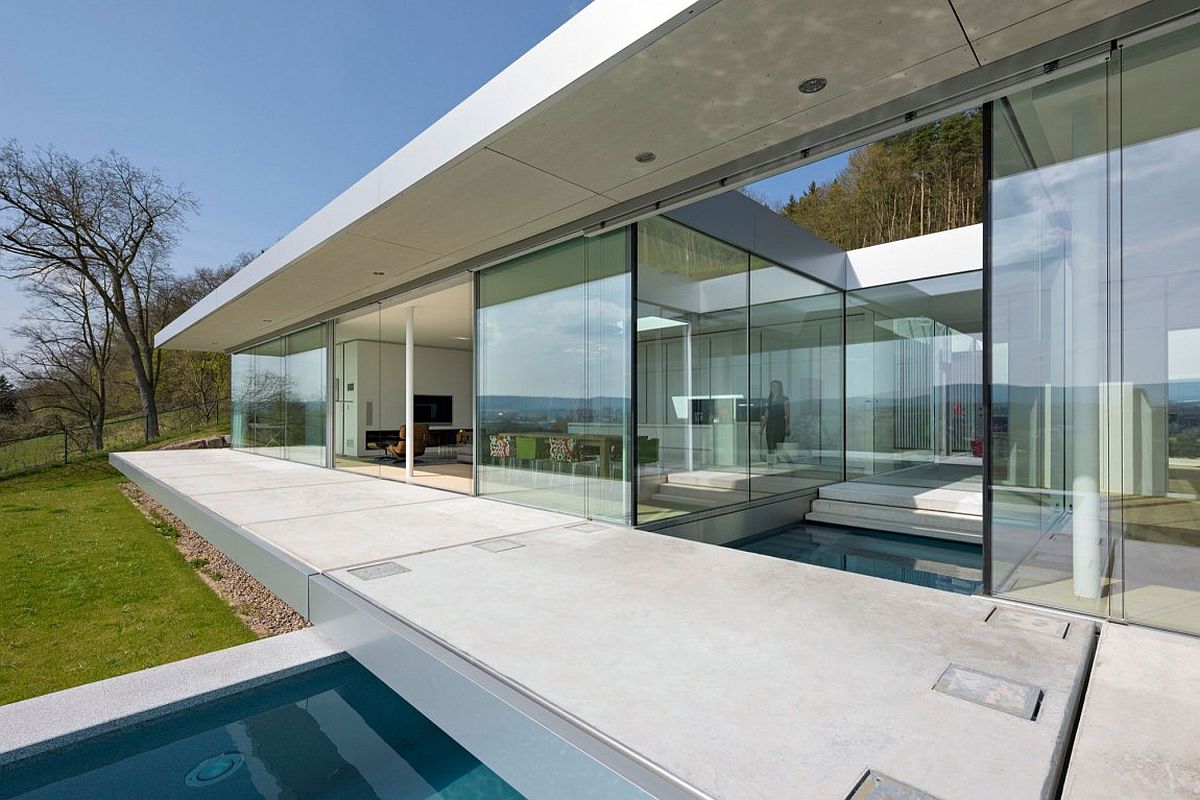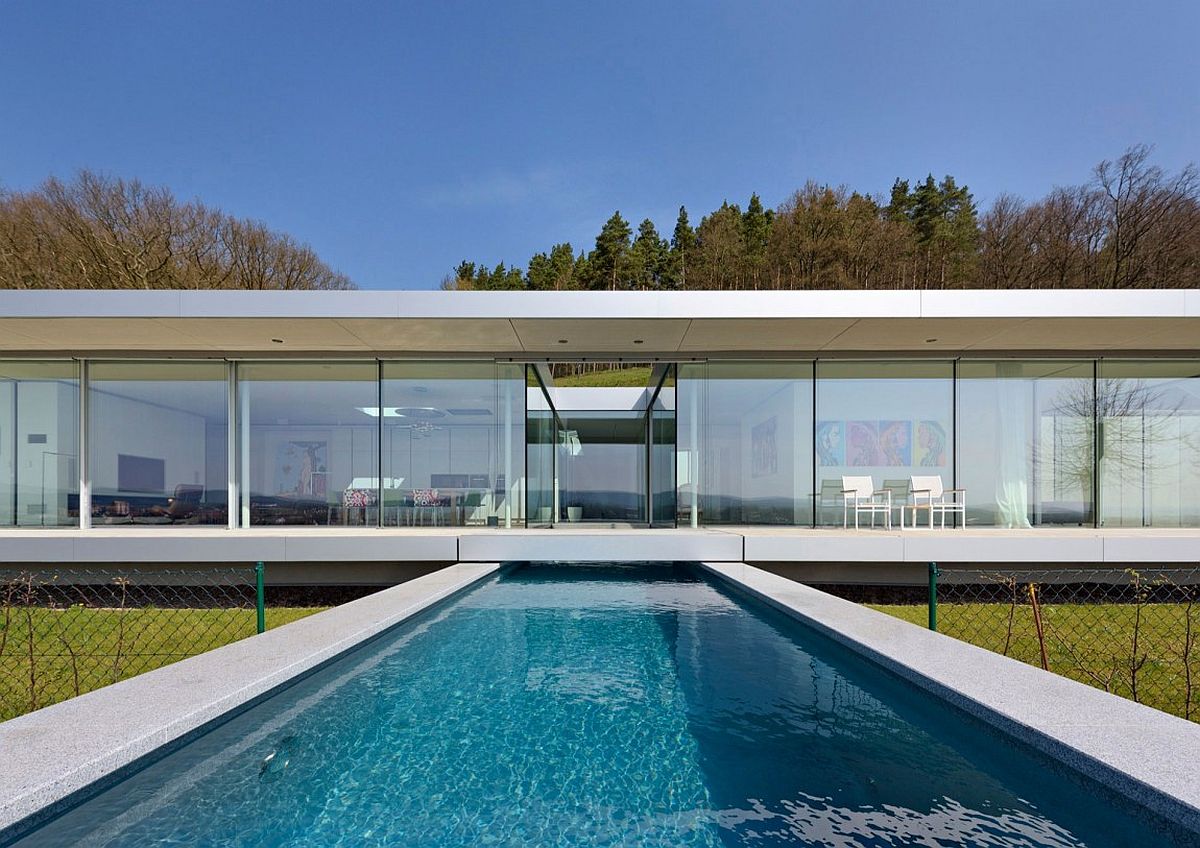 The solar panel-clad green roof provides all the energy necessary for the villa, even as a smart heat exchange system, ample natural light and energy-saving fixtures turn it into a smart, zero-energy residence. With an open plan living area and bedrooms neatly tucked away to offer ample privacy, this is an exquisite villa that combines style, sustainability and a dramatic façade. [Photography: Pieters Kers & Patrick Voigt]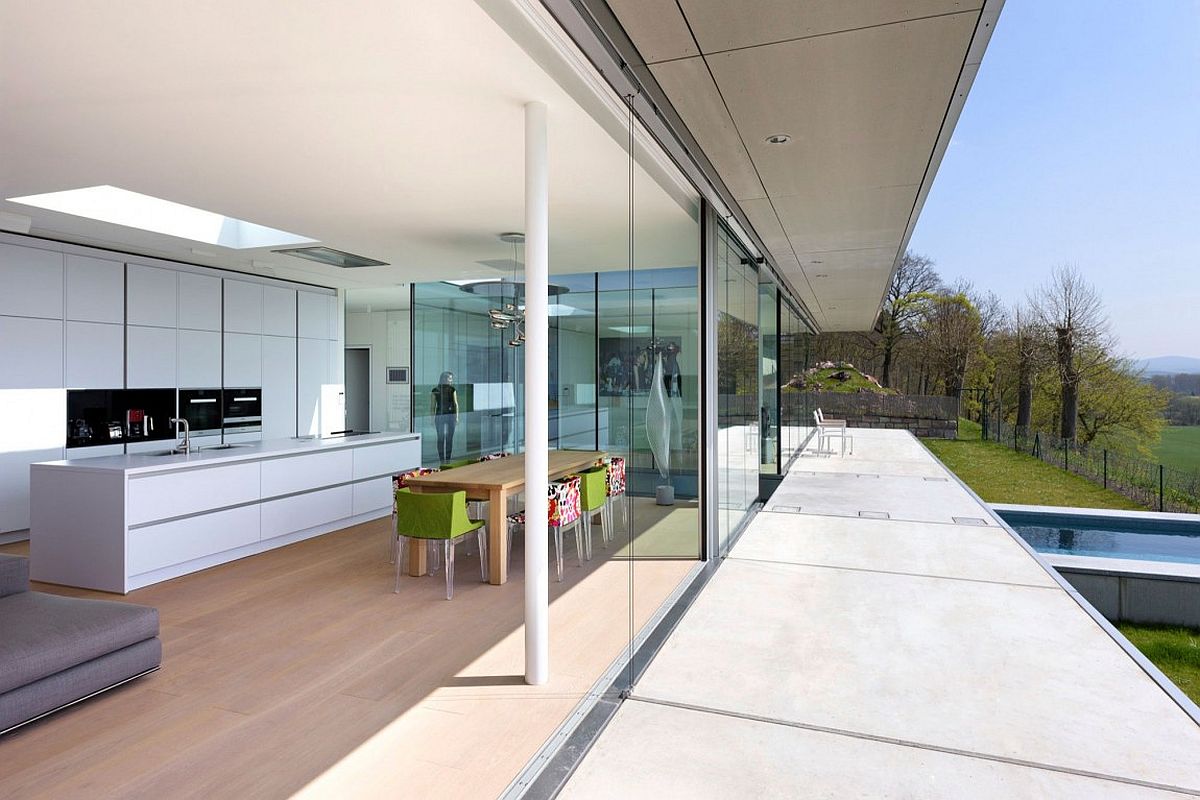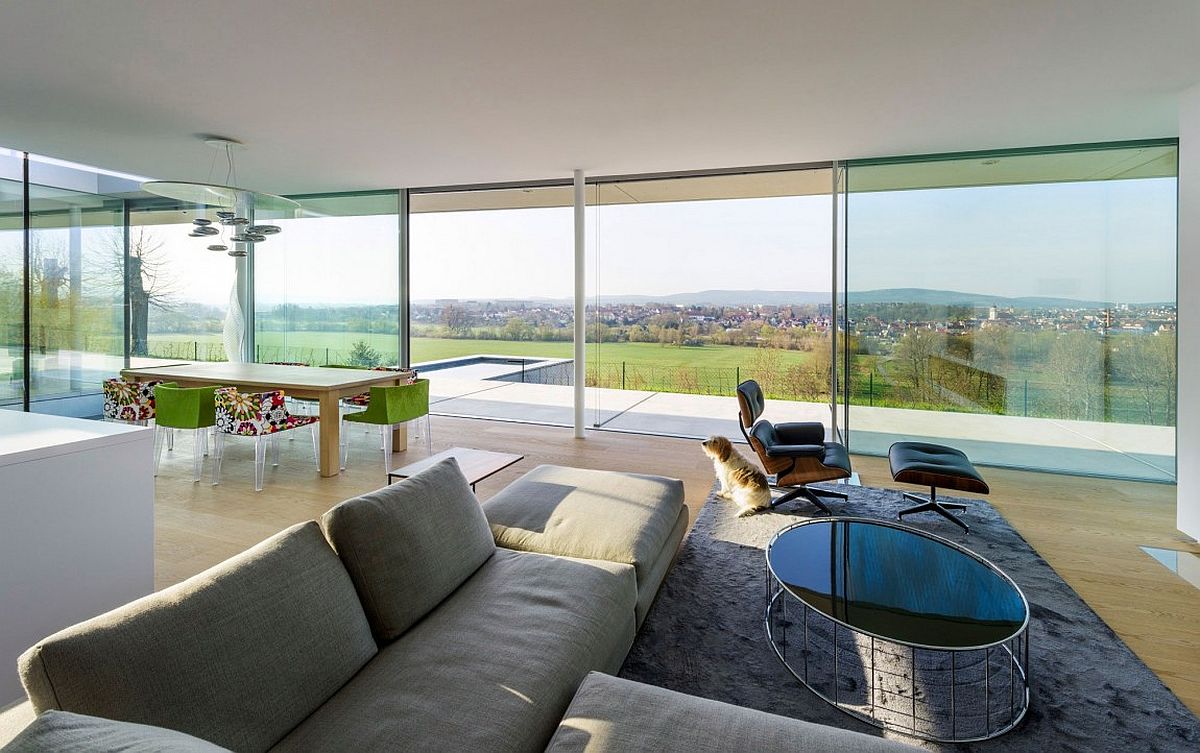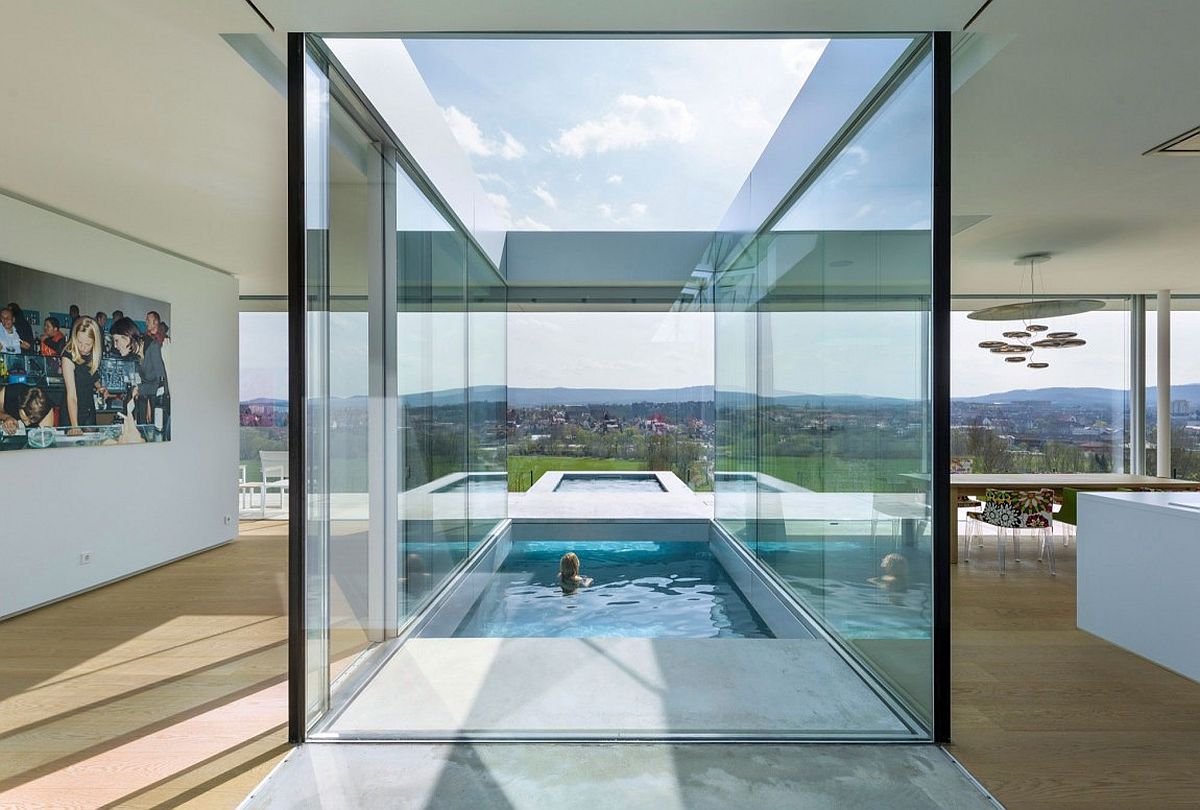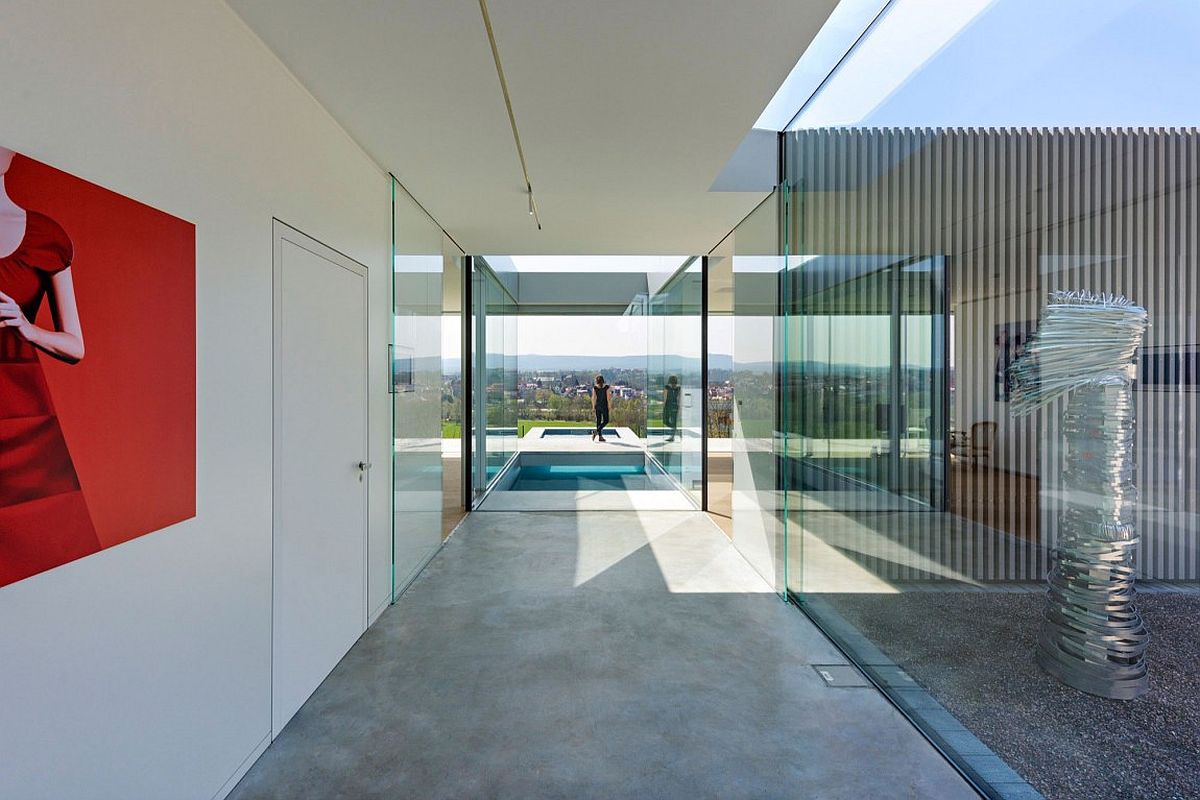 A heat exchanger implemented in the villa collects this warm and cold air and transports it to the heat pump. The heat pump stores cold air to cool in the summer and saves warm air to heat the house during winter times. This system is connected to a cooling ceiling and underfloor heating, which guarantees a comfortable living climate…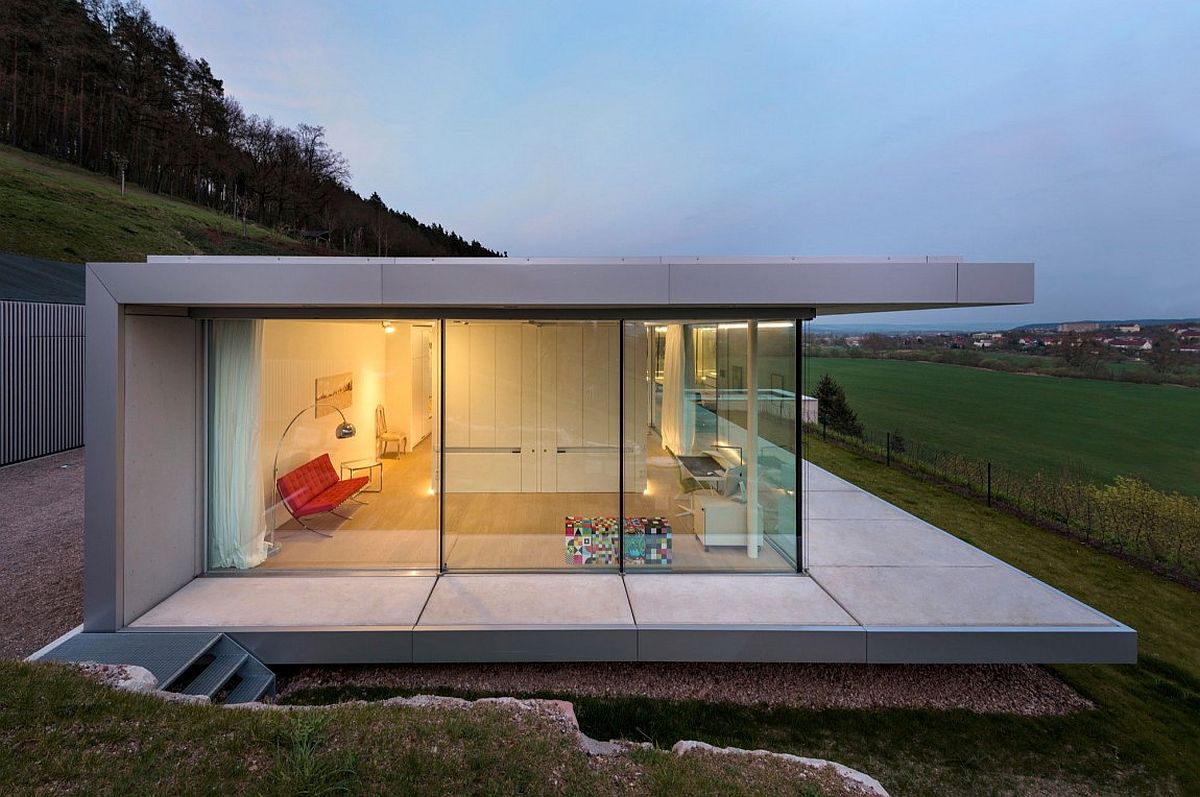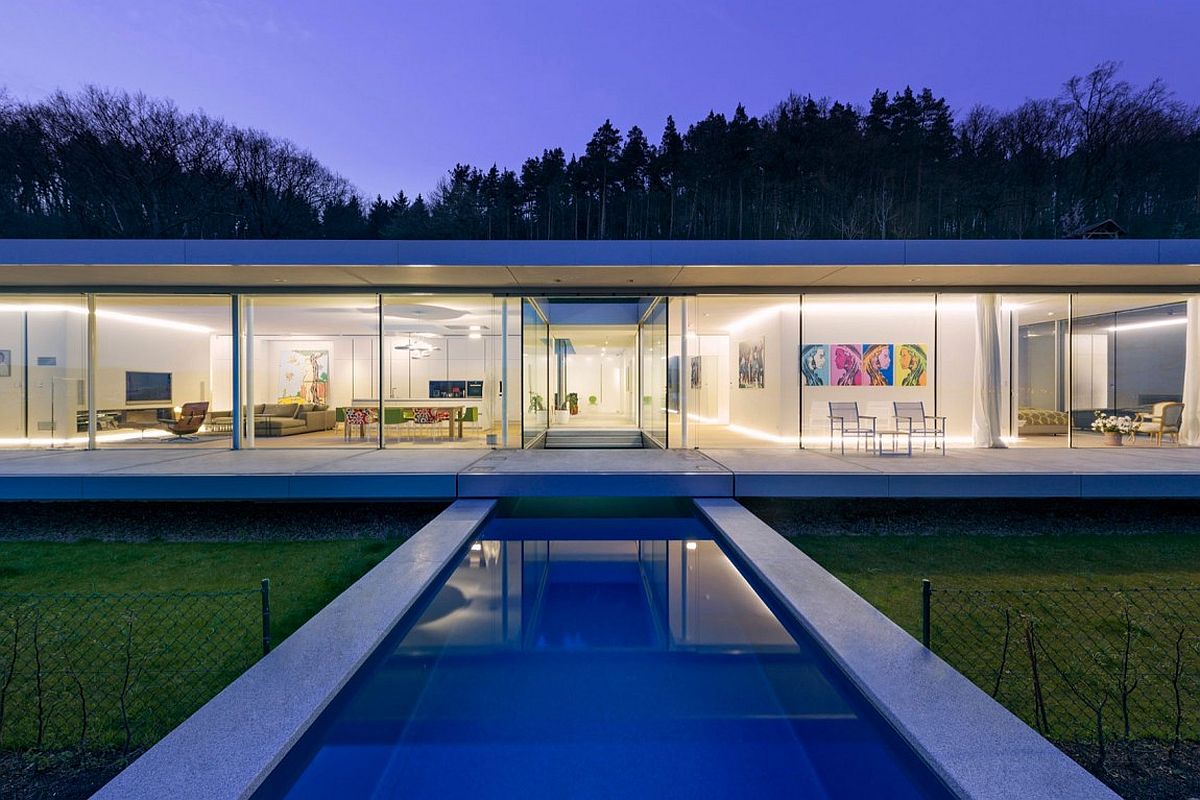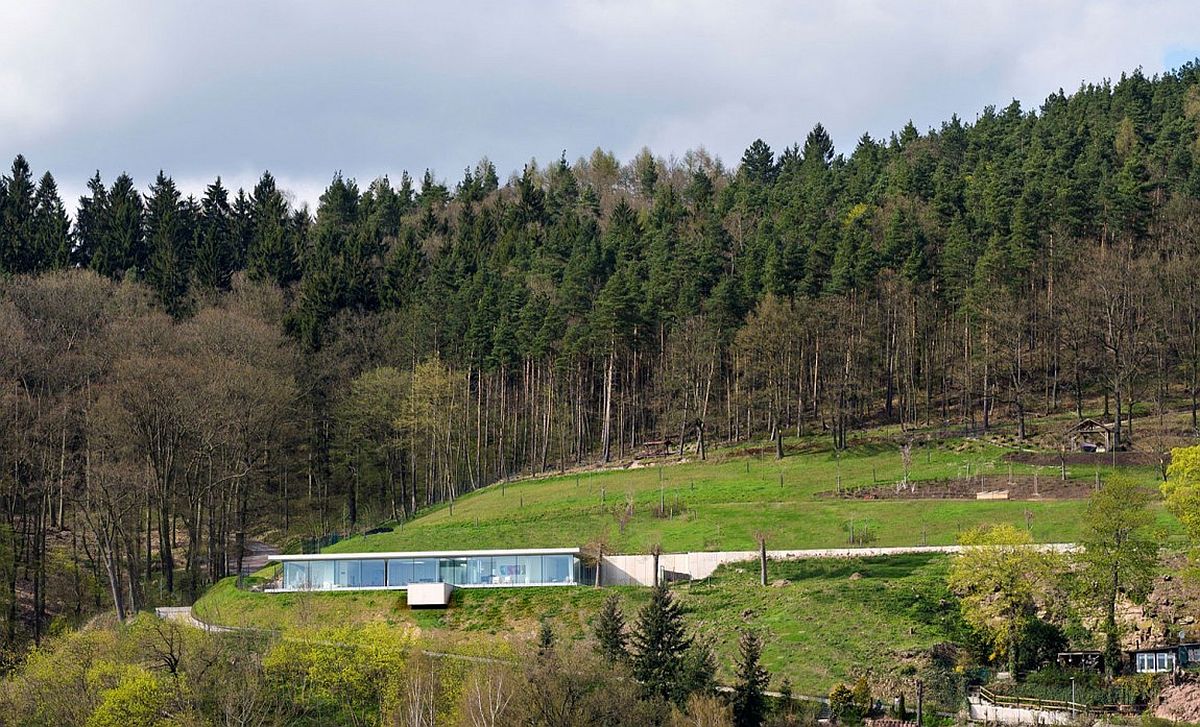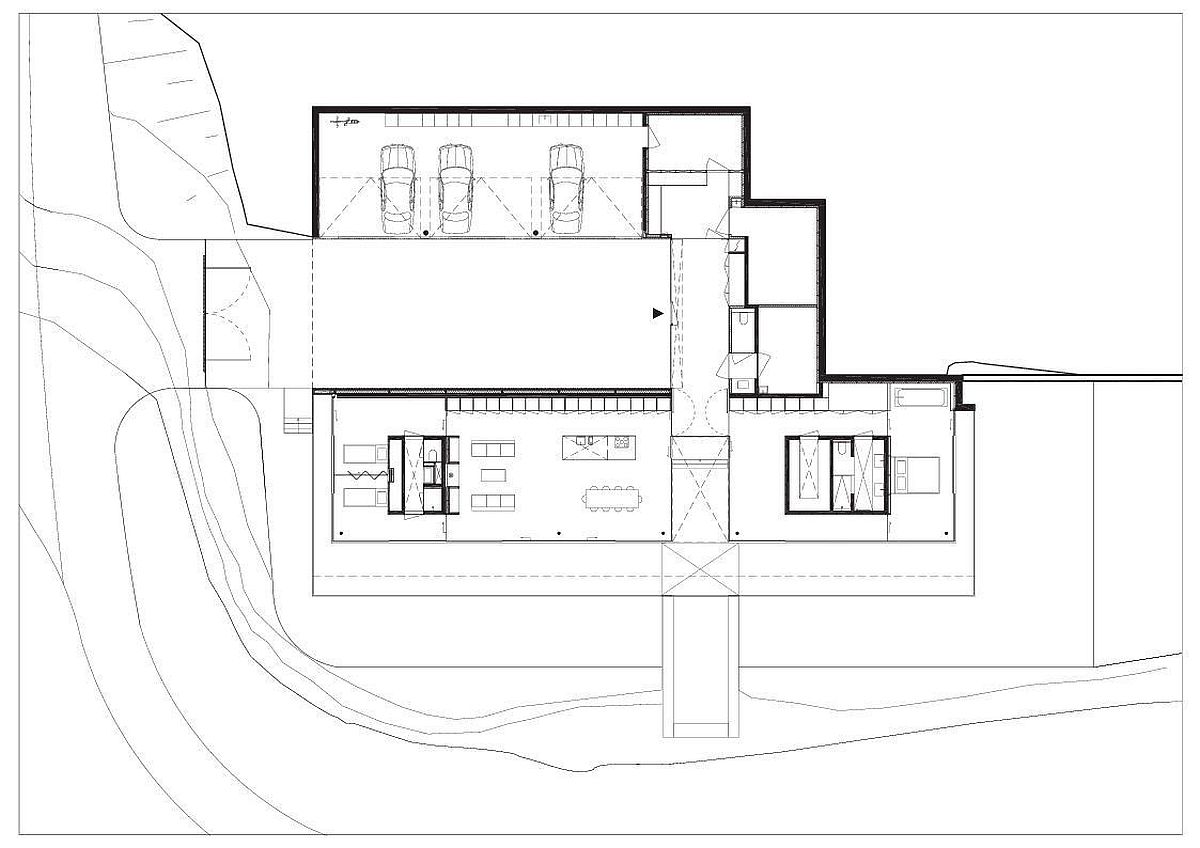 Liked the story? Share it with friends.