A cozy family home means different things for different people. For some it is a small and tranquil hub filled with eccentric décor pieces, choice artwork and plenty of comfort. Others could go down the more modern and refined path with the house embracing concepts of minimalism and urban sophistication. Nestled in a posh neighborhood of Ascot Vale, Melbourne, Australia, the Bloomfield House goes down the latter path with FGR Architects creating interiors draped largely in white, gray and ultra-light shades of blue. What the home lacks in color, it makes up in textural contrast with large dark, metallic frames, timber ceiling, glass walls and stone surfaces coming together eloquently.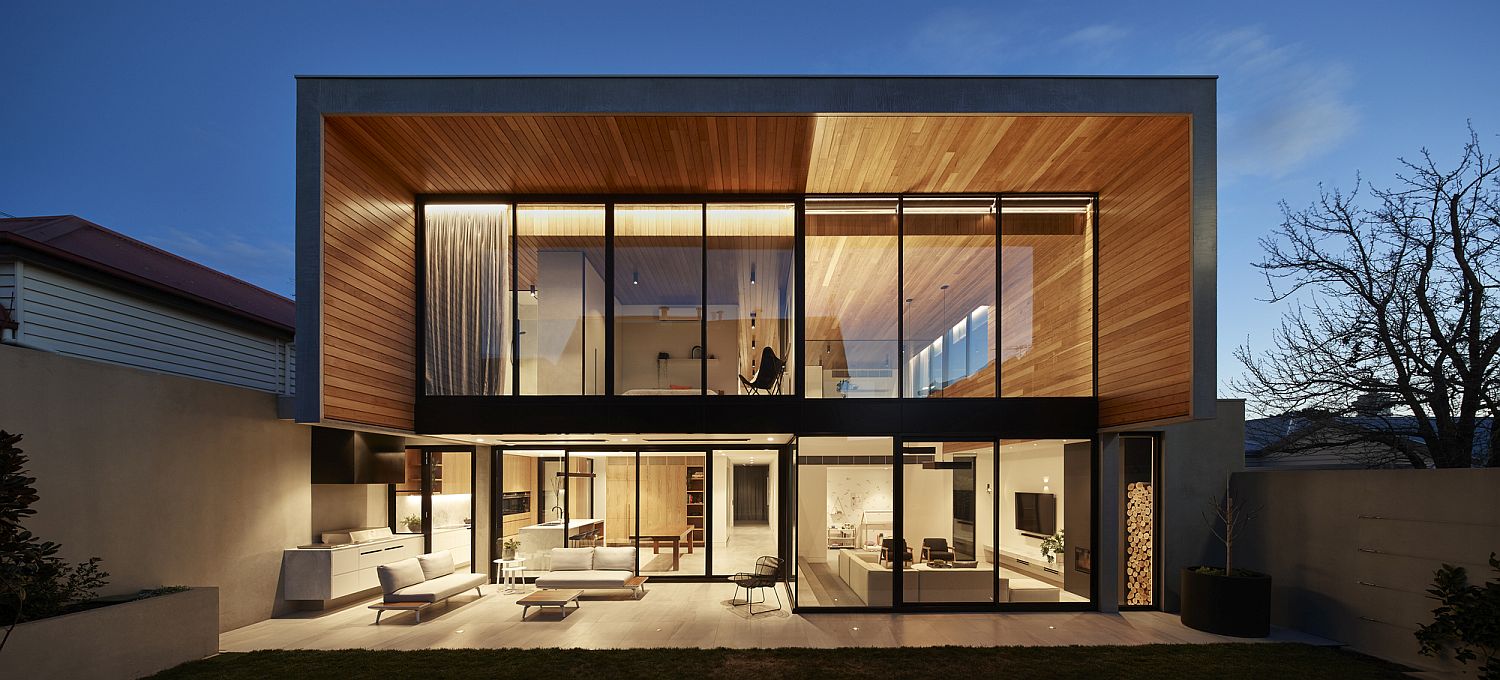 An angular façade with concrete and glass panels draws you instantly and a long, extended walkway leads to the double height living space. Everything seems perfectly curated inside the house with one space flowing into the next. It is the lower level that house the living and public areas with the bedrooms tucked away on the top floor. Even though the street façade offers complete privacy, the home opens up towards the backyard beautifully and ends up creating comfortable outdoor hangouts.
An inverted U-shaped cantilevered canopy, cozy fireplace and smart marble finishes complete this gorgeous Aussie home where the outdoors are welcome indoors with glee. [Photography: Peter Bennetts]
RELATED: Home in Oberhaching: Modern Minimalism Encased in Warmth of Wood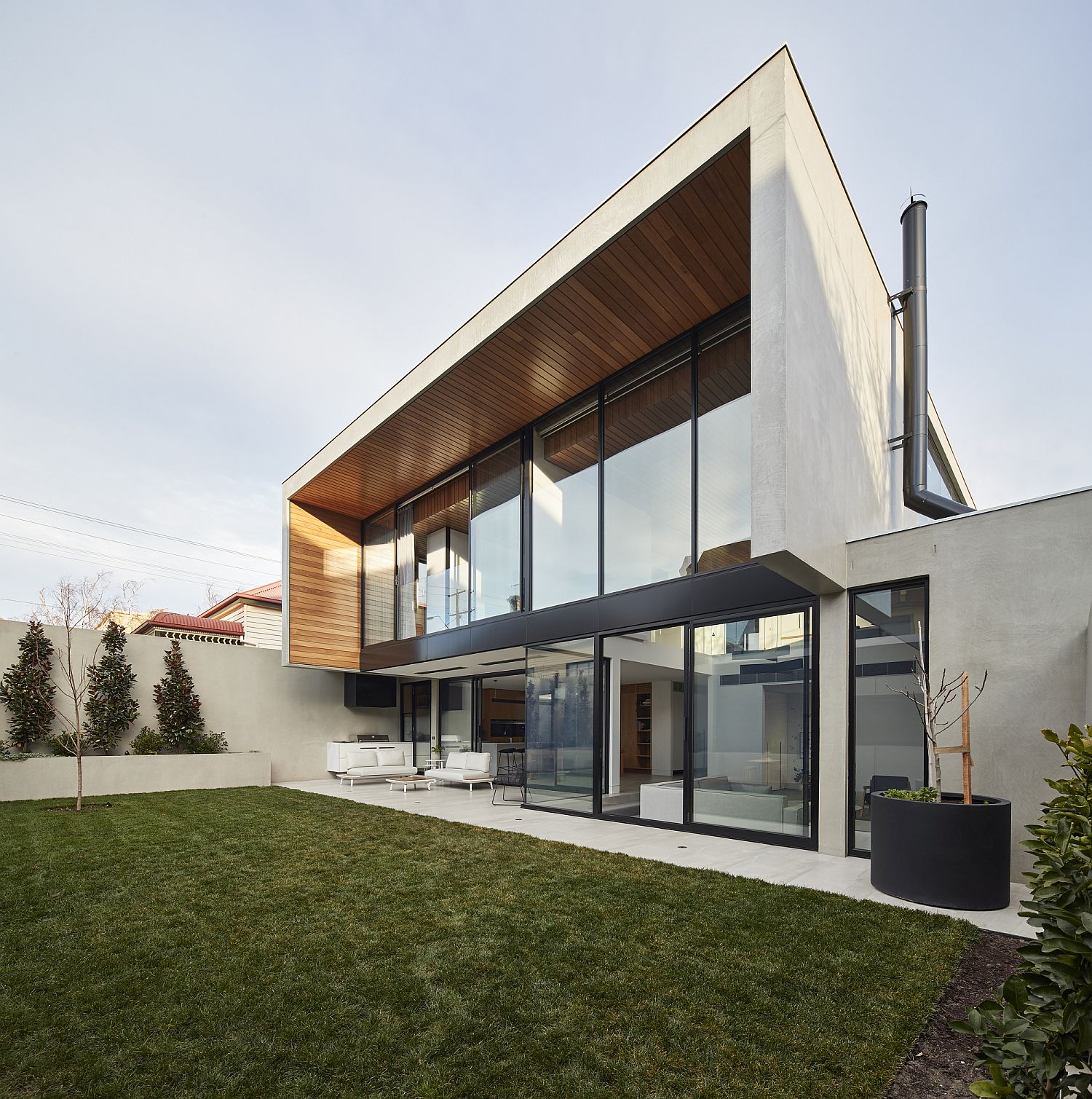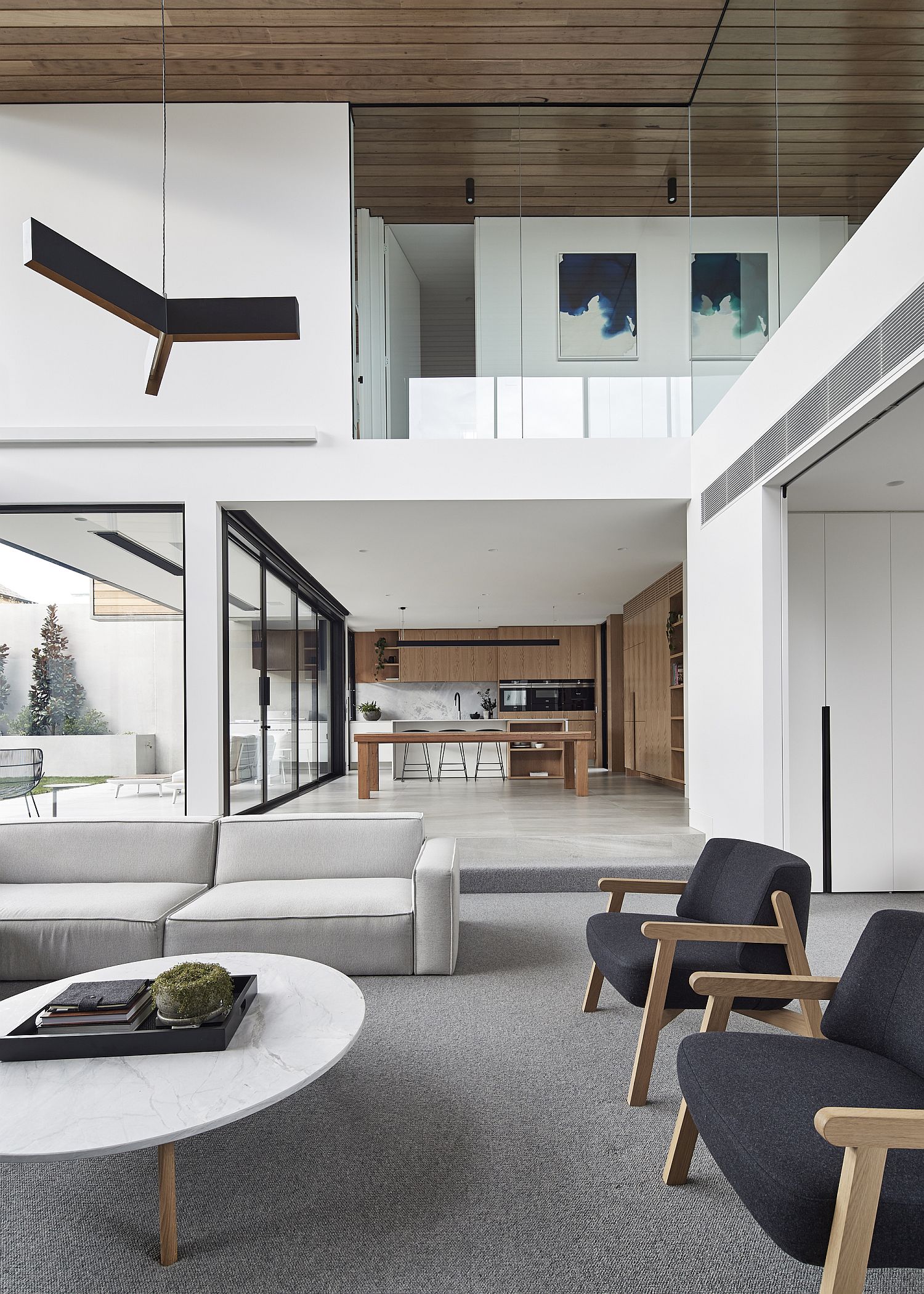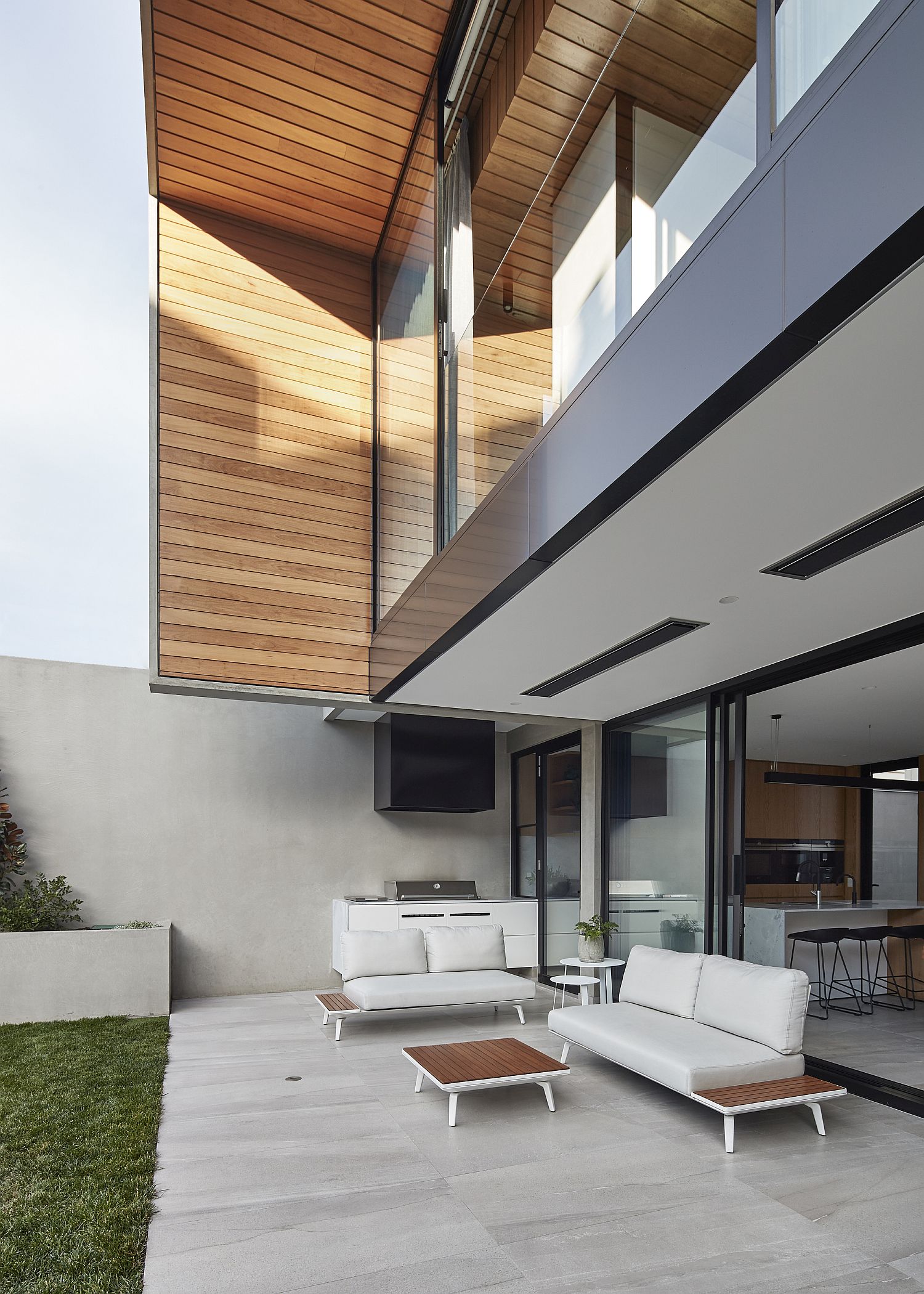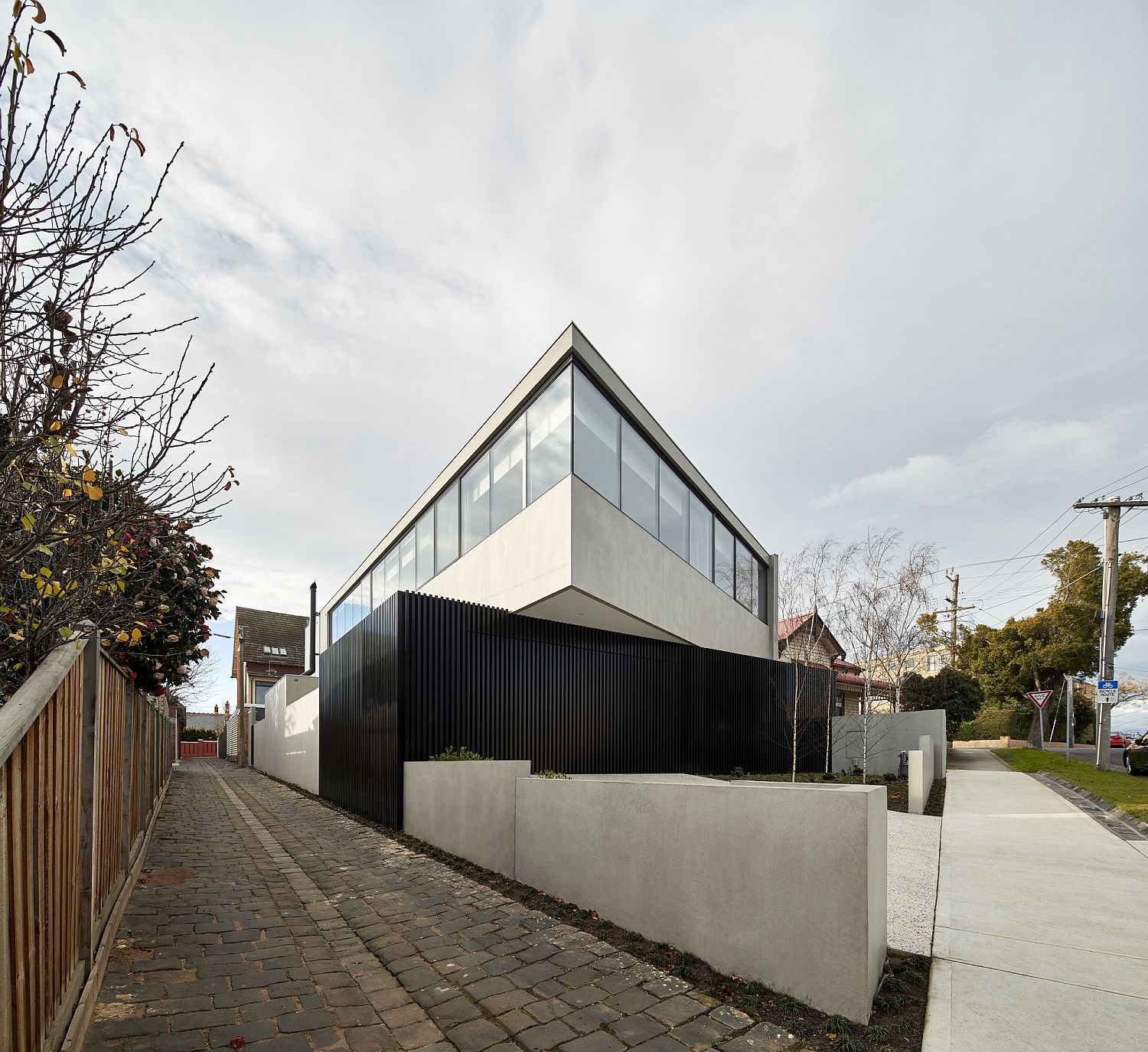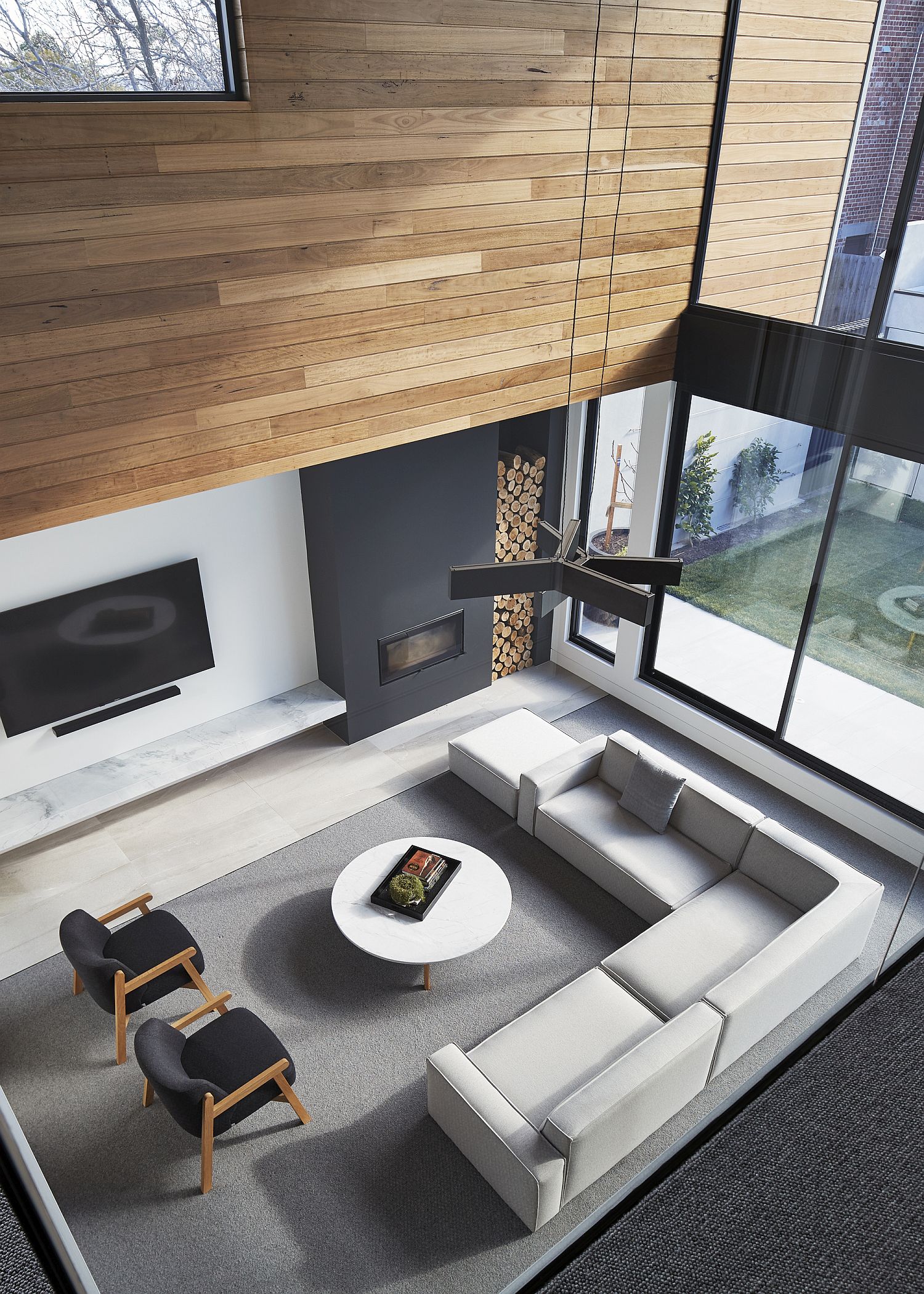 RELATED: Expansive California Home Blends Privacy with a Lovely Landscape
We incorporated a palette of earthy tones and colors to showcase a clean, yet warm aesthetic. Our intention was to truly expose the natural beauty of the materials. We introduced warmth to the interiors with American oak as well as blackbutt cladding and joinery. Despite the volume, the home breathes effectively with strong airflow that penetrates from the front to the back.