It is not very often that we come across minimal homes these days. A more common sight a decade or so ago, the minimal trend has given way to more comfy and nature-centric homes full of material and textural contrasts. Popular ideas like the wood kitchen island or the rustic bathroom encapsulate this trend where homeowners want to once again reconnect with nature and all things dubbed 'vintage'. But the House on the Line of the Horizon is a rare minimal gem from Wroclaw, Poland that charms you with its white walls and floor-to-ceiling glass doors and windows which create connectivity with the outdoors.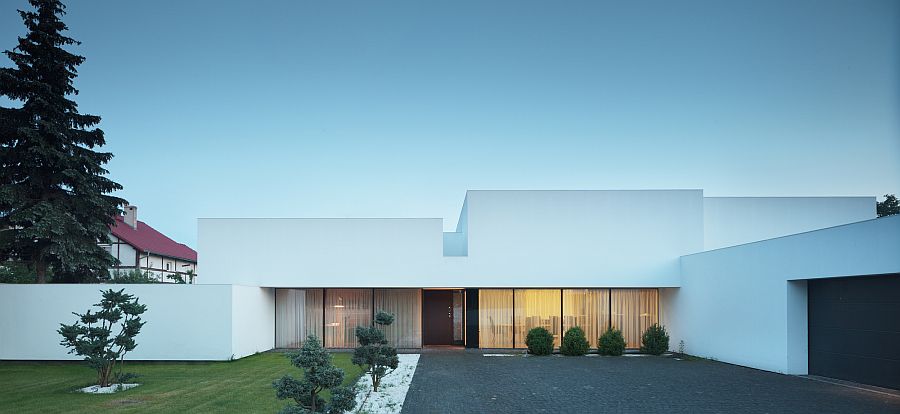 Designed by Kabarowski Misiura Architects, the villa aims to strike a delicate balance between form and functionality as the unassuming white walls create a silhouette that blends into the backdrop. A lush green garden surrounds the house and an indoor pool with sliding glass walls connects it with the landscape in summer months. In colder winter times one can take a warm dip indoors even while enjoying the sights and sounds of the garden. Extensive use of glass walls ensures that there is ample natural light flooding into the house and contemporary décor completes a setting where less is more!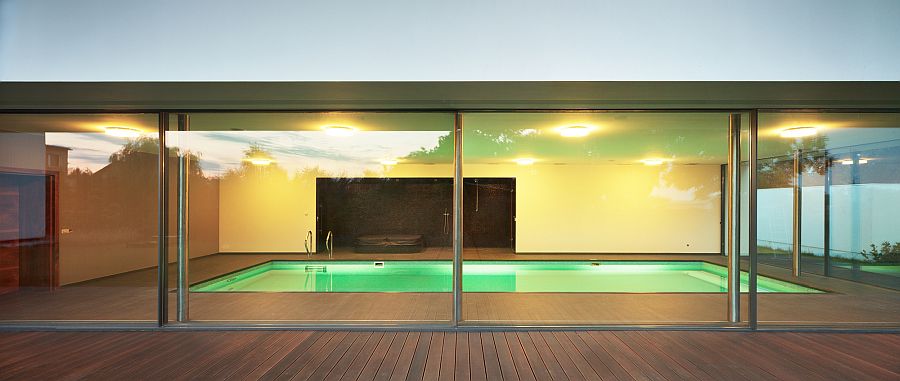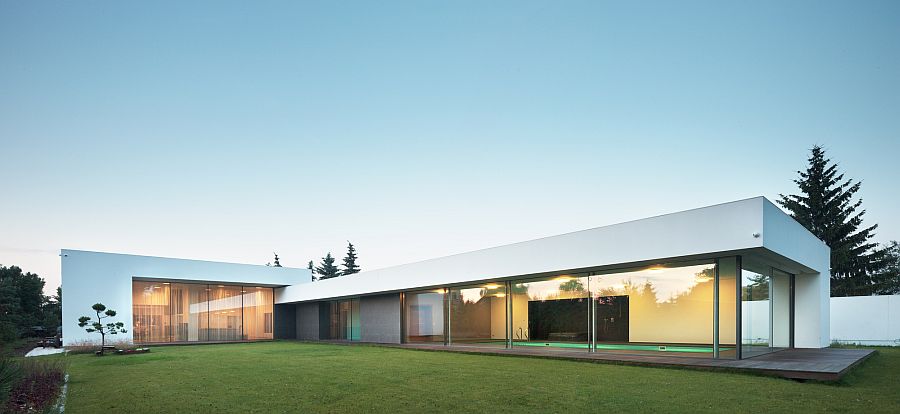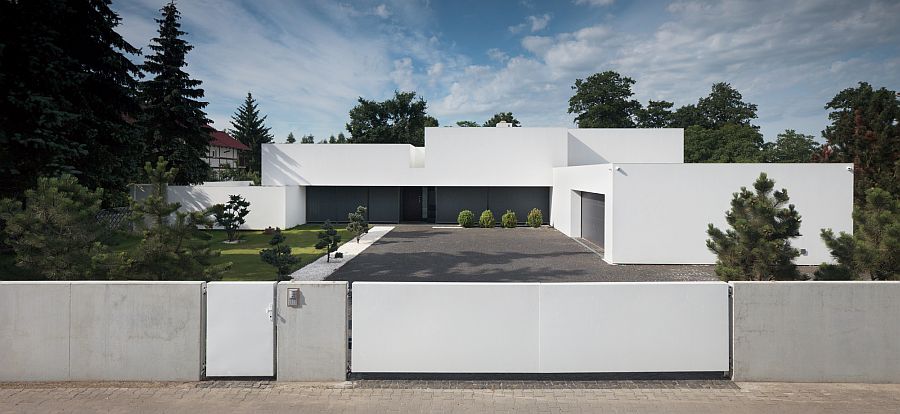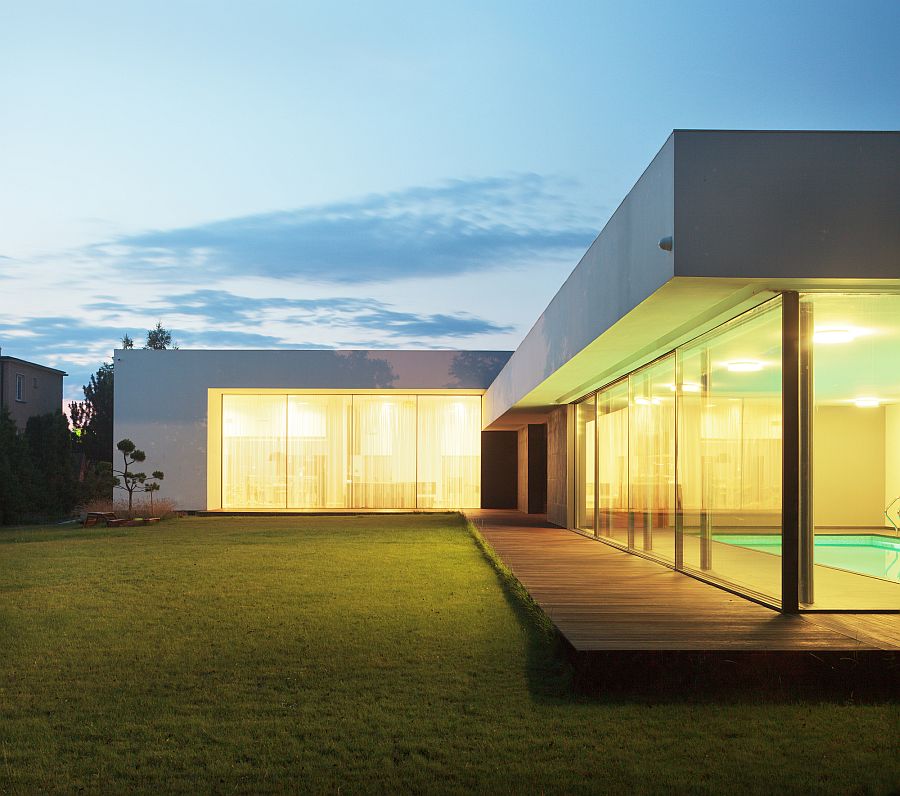 The white villa is basically split into three functional parts with one holding the garage, the second playing host to open plan living area, dining and kitchen and the third containing the bedrooms and guest rooms. A Posh Polish home that feels different from the mundane modern house… [Photography: Krzysztof Smyk]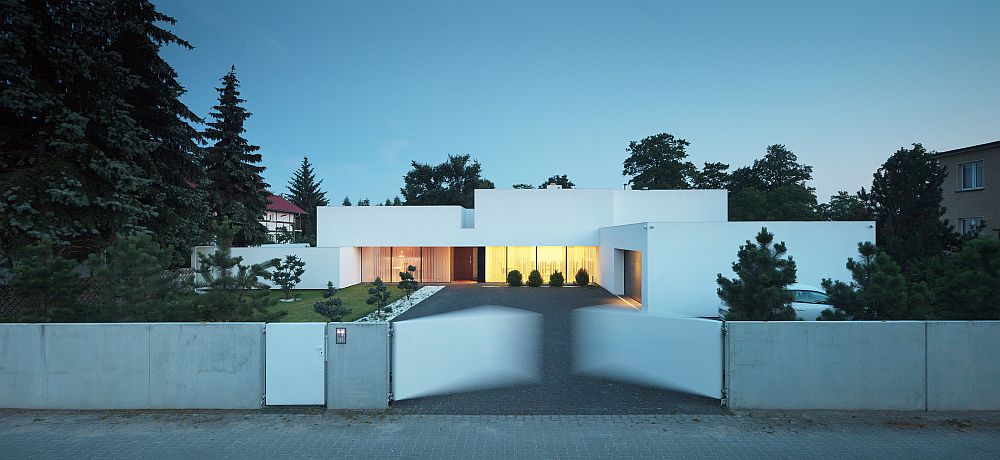 A piece of an unusual world has been created in the suburbs of Wrocław. It is full of light and effortless elegance. A precise contour of the building has become an inherent part of the horizon. Glass panes, dazzling whiteness of walls and smoothness of the concrete have perfectly complemented the landscape.