Adaptive reuse of structures always presents the most beautiful of buildings and the Kahawa Coffee Shop in Poznań, Poland is no different as this multi-tasking café combines love for books with fine coffee and a relaxing time. Once a milk bar, Atelier Starzak Strebicki transformed this aging and forgotten structure into a lovely coffee shop that offers it all! On the inside, the Coffee House retains much of its original charm with walls in white that feel elegantly weathered and brick sections that add to the overall appeal. Yet, the café feels modern and its different sections seamlessly combine with each other to offer the perfect hangout.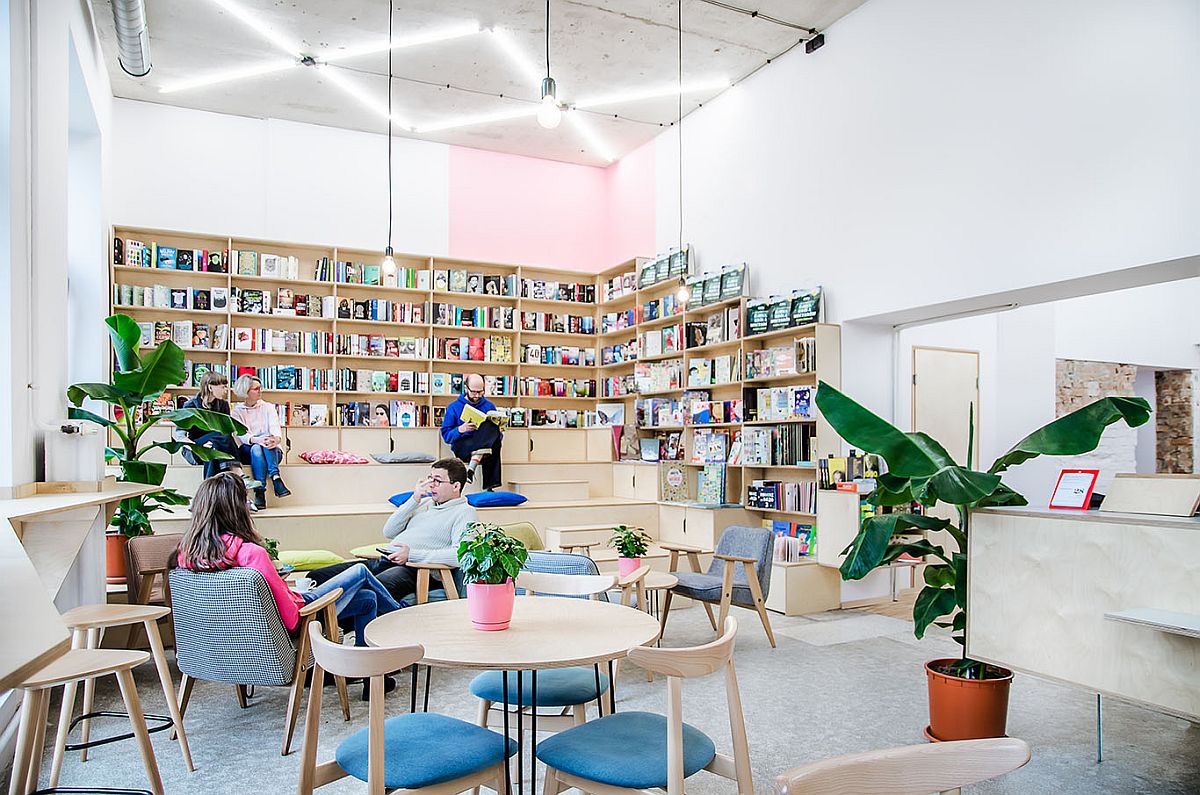 The first zone of the Coffee Shop holds the welcome bar, coffee shop, plenty of sitting space for guests and a bookstore at the back that presents with a lovely wall of books. In the café section, circular wooden tables and chairs are coupled with minimal industrial lighting and lovely pops of blue and pink give the interior a vibrant and serene appeal. Step back and you see the stadium seating that offers a casual gathering spot where you can flip through the latest bestsellers.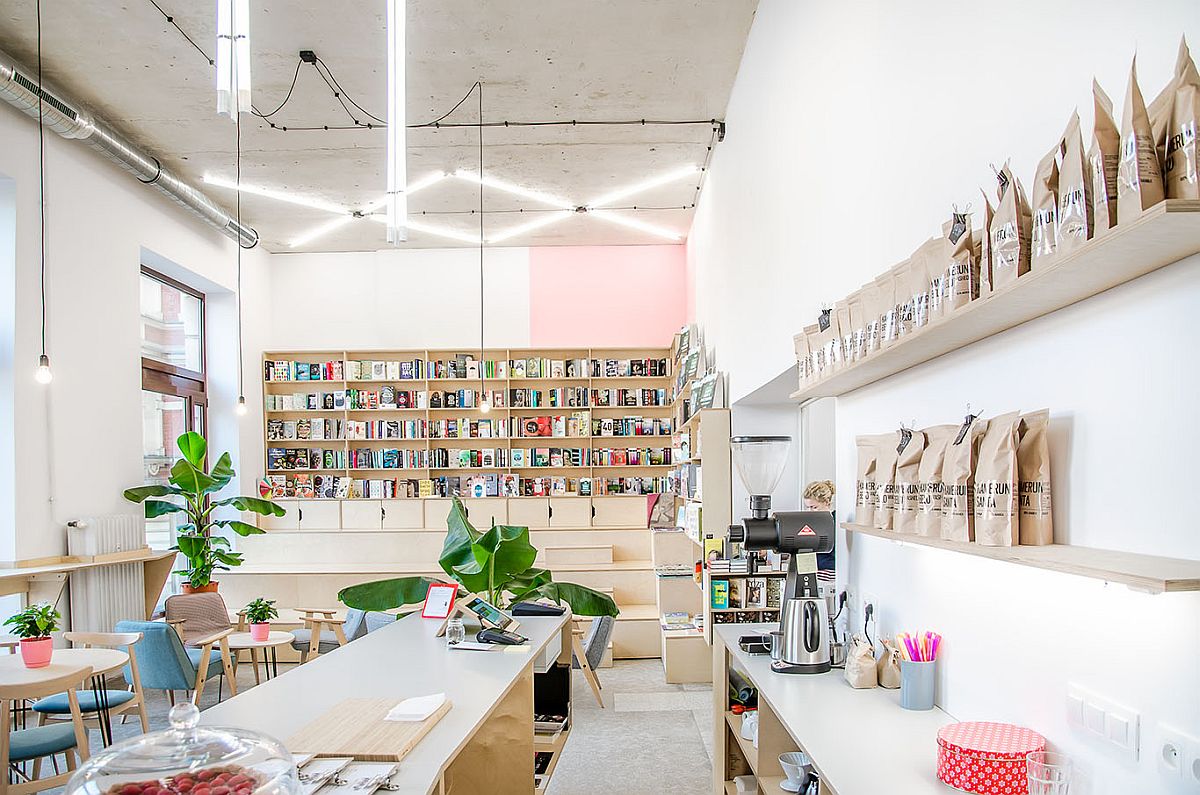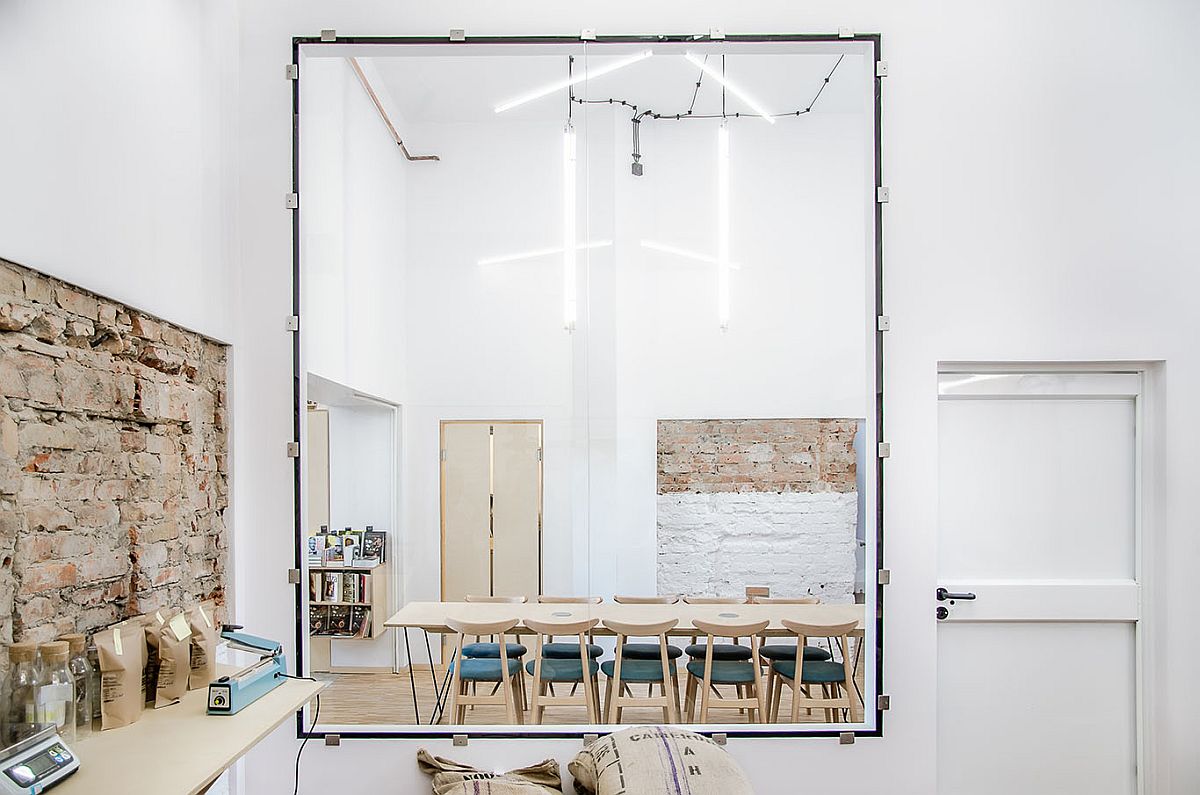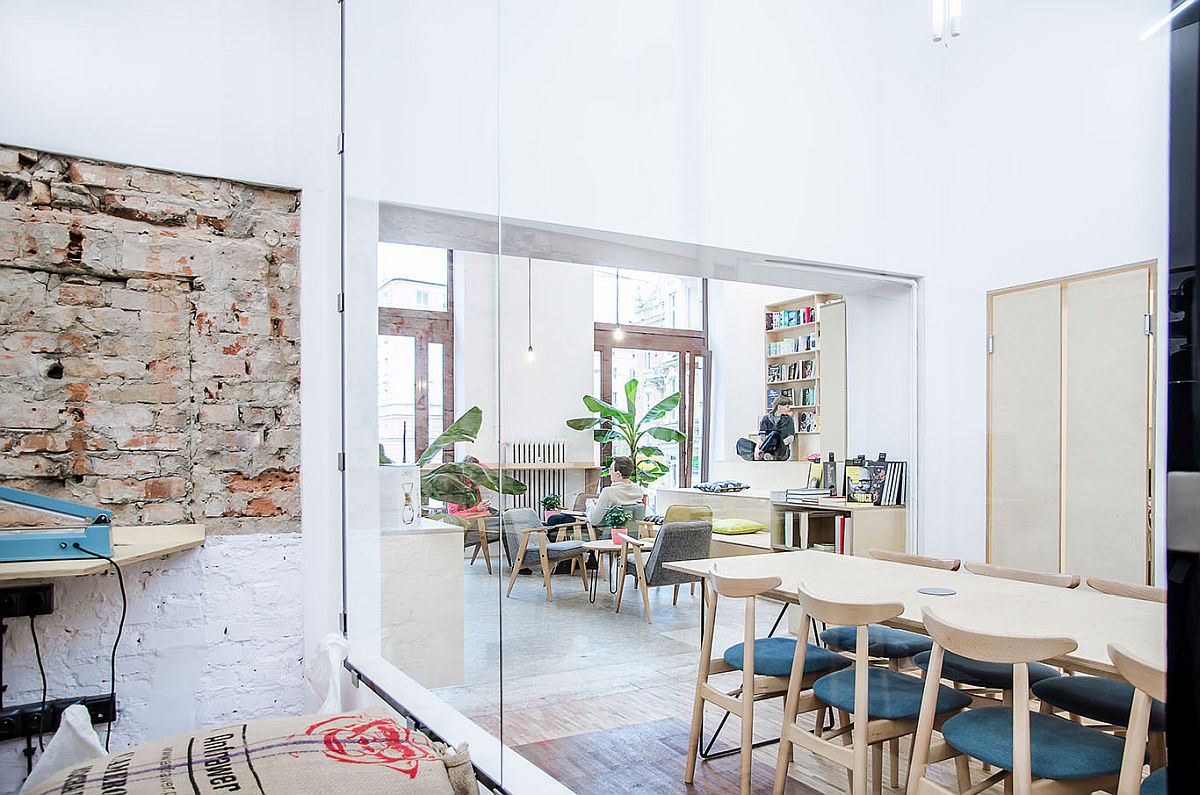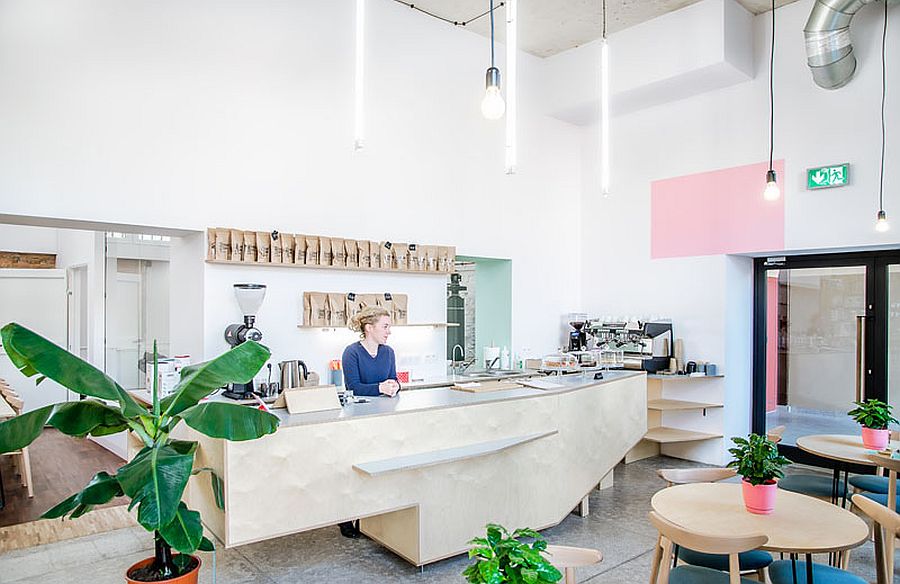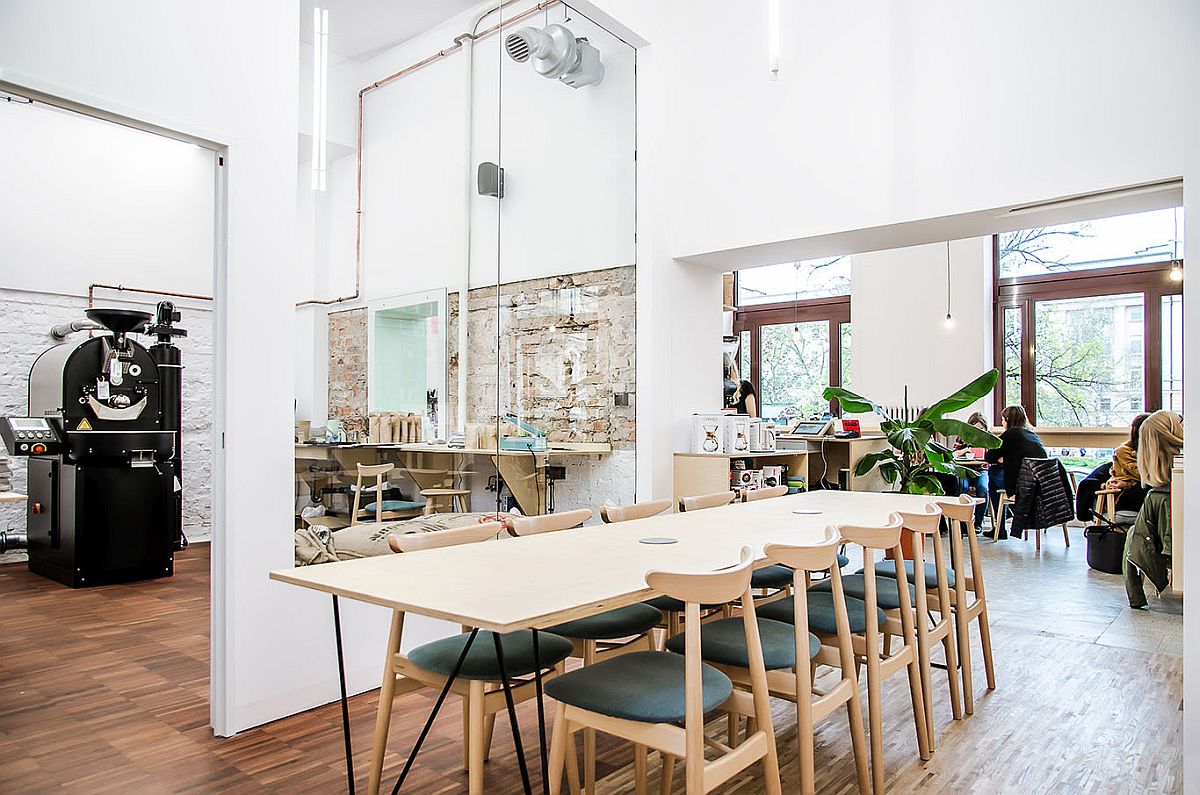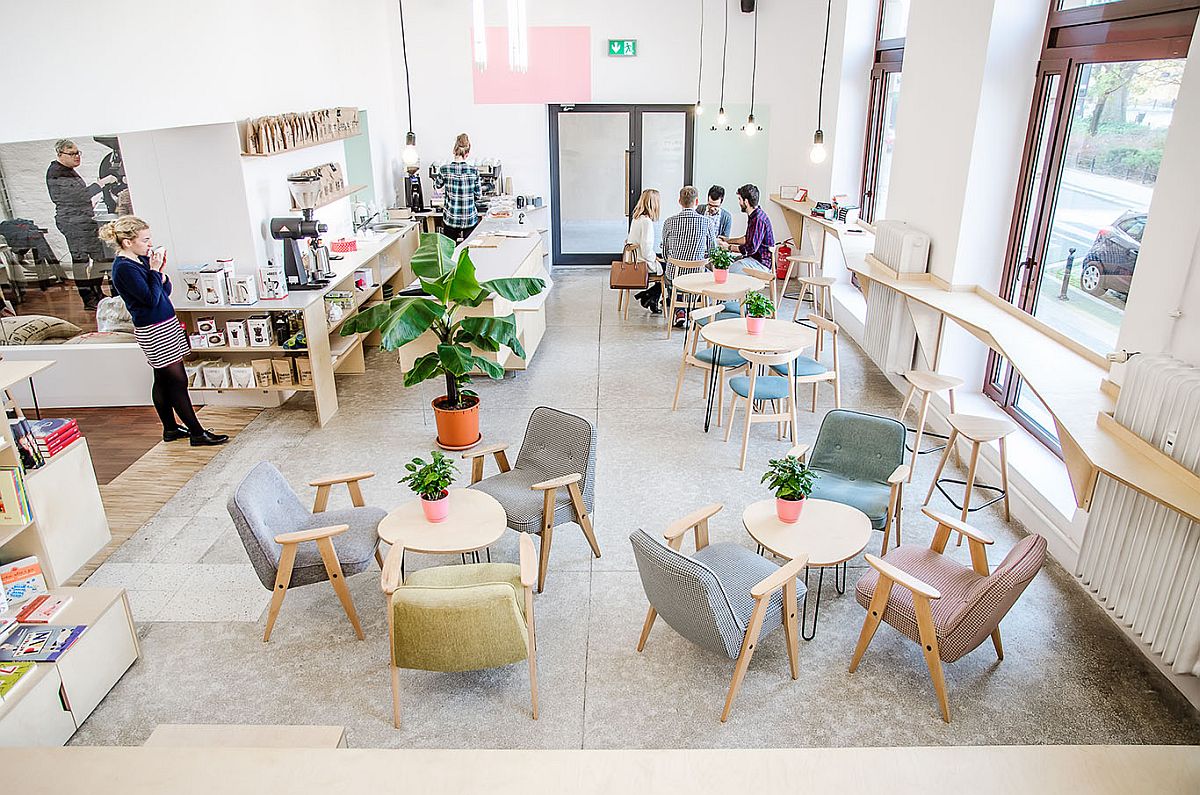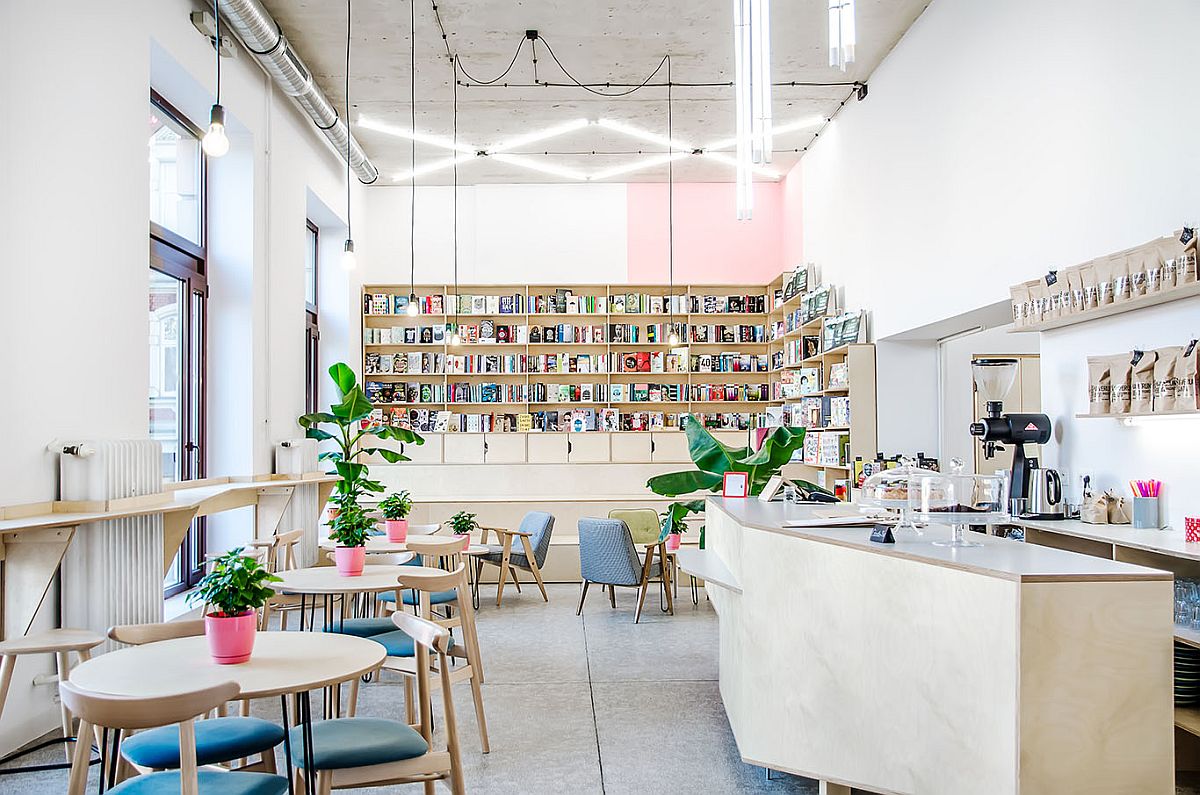 The second section contains a large wooden table along with ample chairs that can be used as both meeting area for workshops and as a fabulous dining area for a large gathering. Finally, the coffee roasting and preparation area makes up the third section which can be viewed by everyone through a large glass window. A gorgeous and unique hangout in Poznan that is definitely worth checking out! [Photography: Mateusz Bieniaszczyk]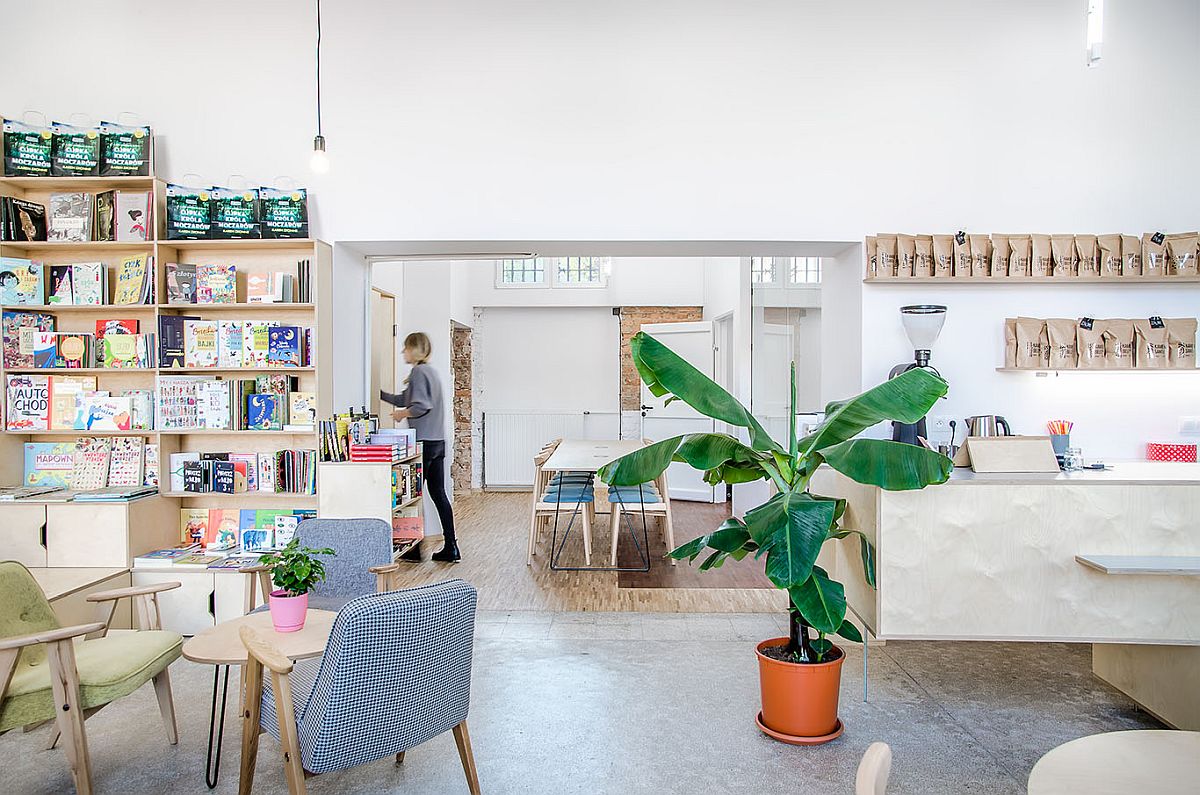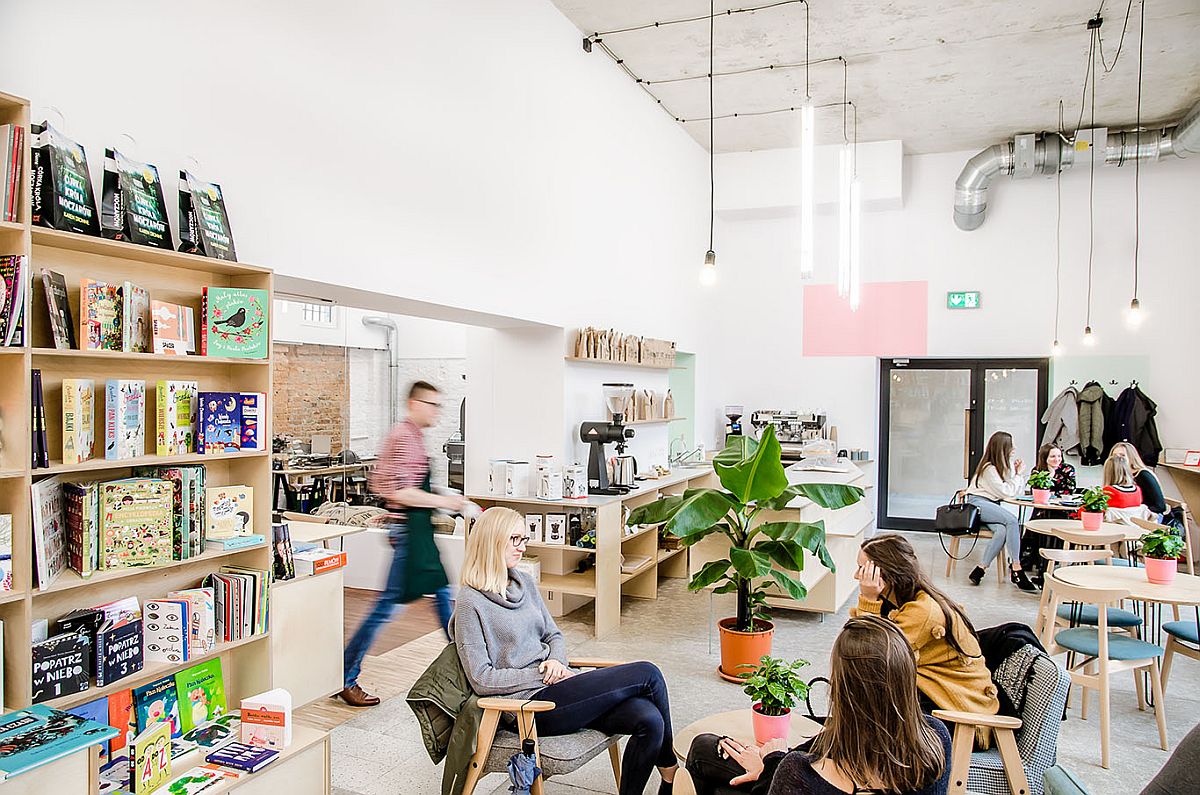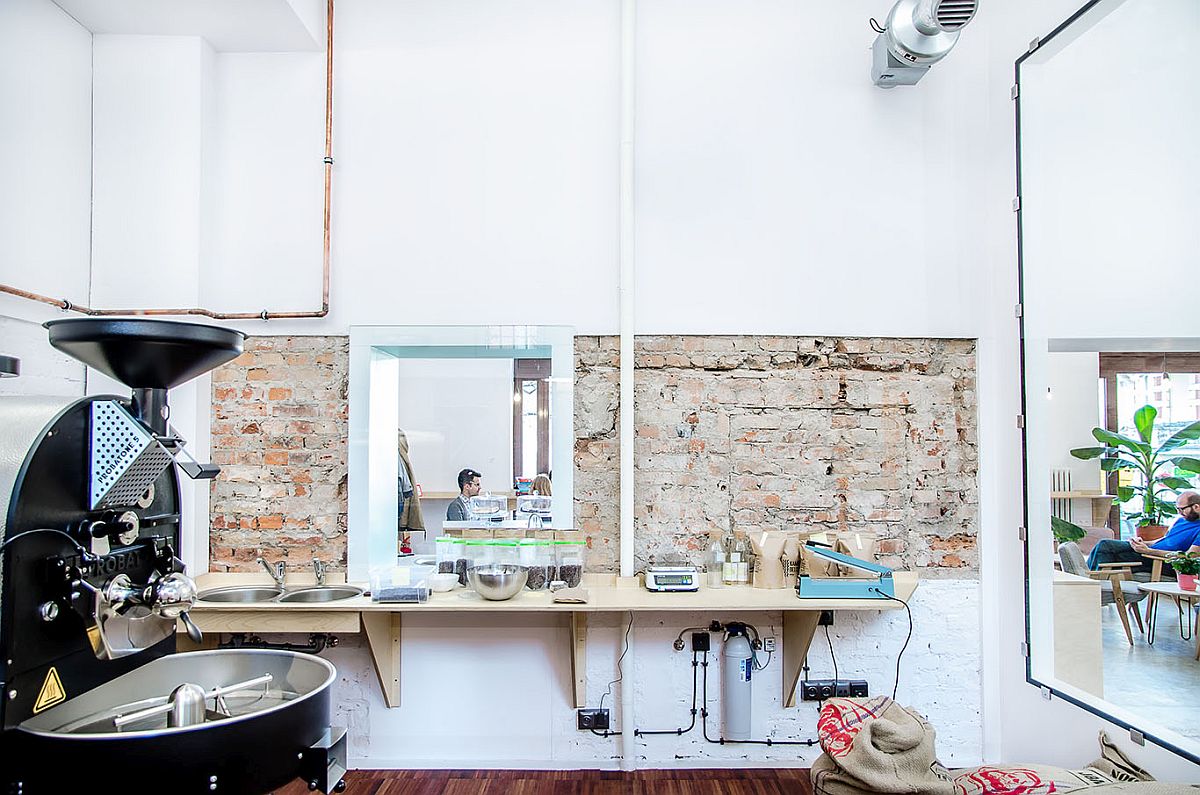 Liked the story? Share it with friends.