Gone or the days when rigid walls were used to delineate space. In the modern world, it is an open floor plan that holds sway with utility of each space defining it. There are no firm borders between the kitchen, dining and living area with each flowing into the next ever so effortlessly. Yet, elements like décor, color scheme and style create more subtle demarcations and the Moreing Road Residence in Attadale, a suburb of Perth, Australia embraces this contemporary trend gleefully. Divided into the formal, informal and outdoor living zones, the house borrows from charismatic Californian homes and a hint of Mid-century magic.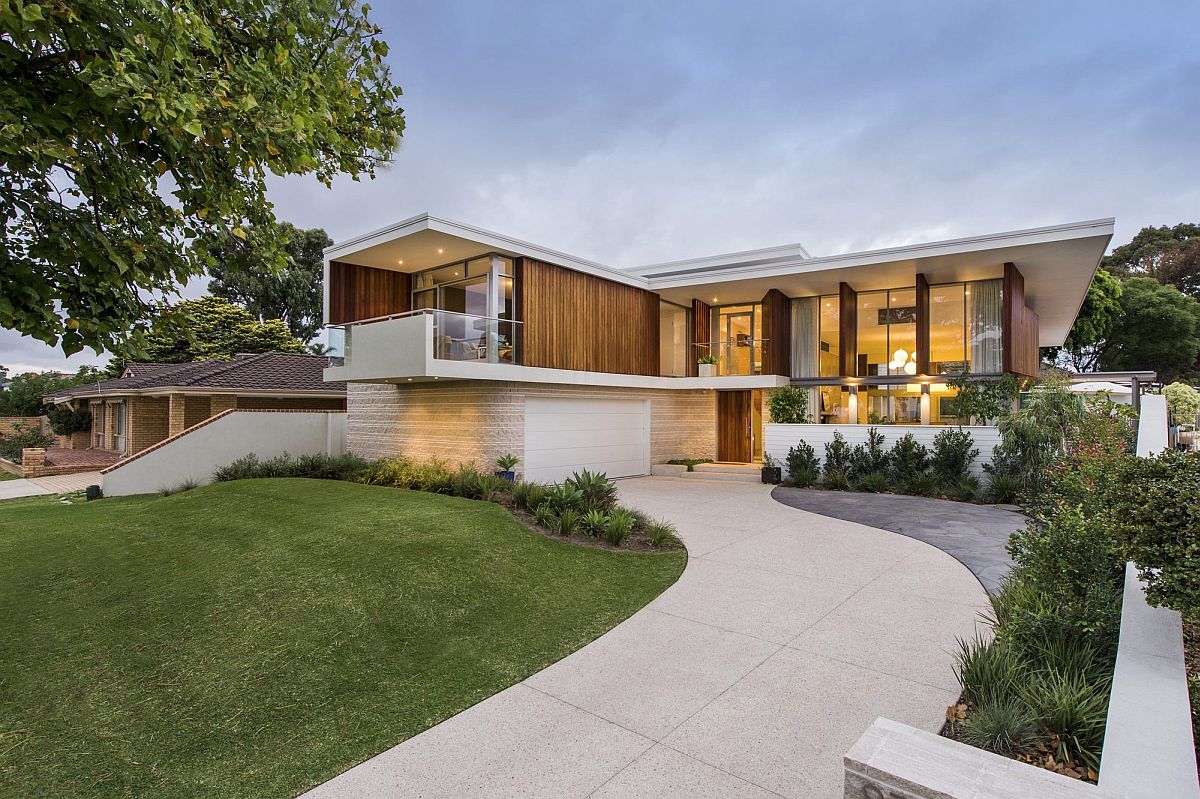 It is a beautiful fireplace in the living room that sits at the heart of the formal zone designed by Mountford Architects. Lovely stonework and timber clad wall sections bring textural beauty to this area even as it slowly melts into the more informal, family space next to it. A cantilevered mezzanine becomes the setting of choice for this casual area while the outdoor courtyard becomes a part of the interior thanks to large glass windows throughout the house. Timber frames and shutters play a pivotal role in shaping both the façade of the home and the ambiance inside, even while allowing the homeowners to switch between complete privacy and lovely views.
Despite its contemporary appeal, there is an undeniable midcentury vibe running throughout the house and this continues in the bedrooms and bathrooms as well. Smart, practical and undeniable timeless! [Photography: Stephen Nicholls]
RELATED: Mid-Century Modern Aesthetics Shape Posh Texas Home In Wood, Glass And Steel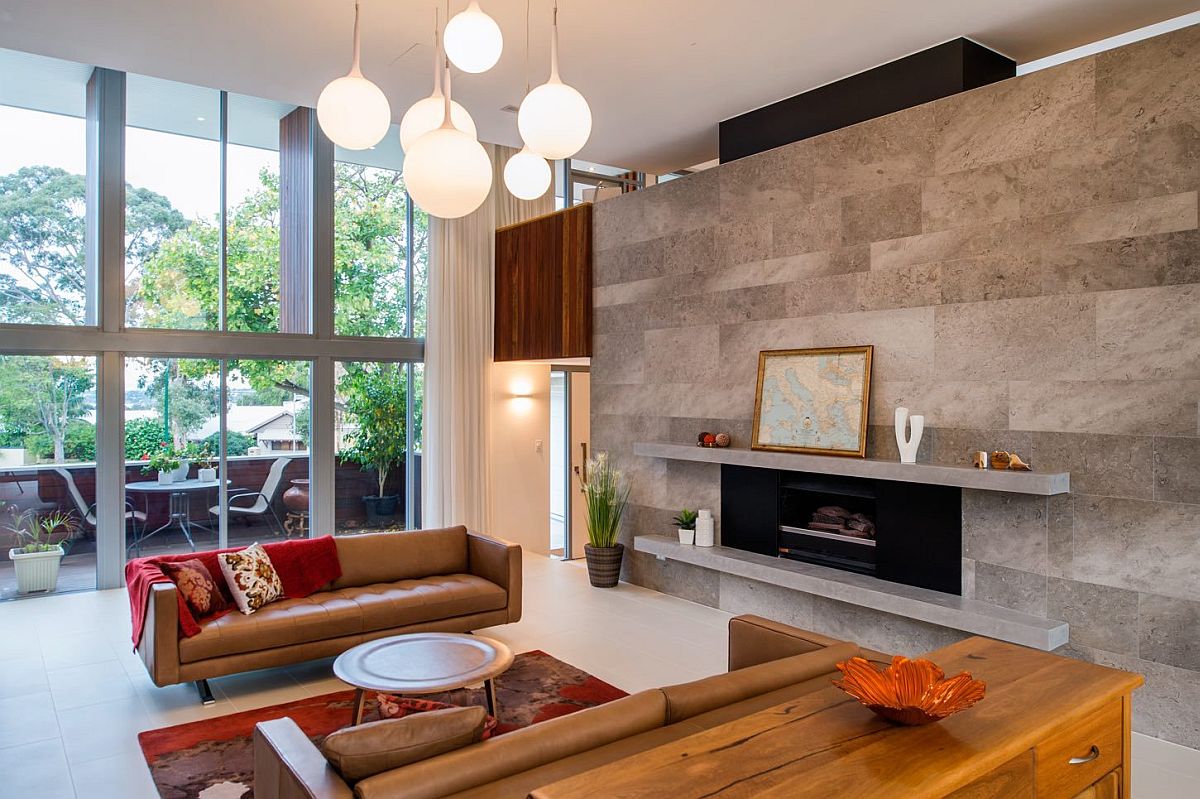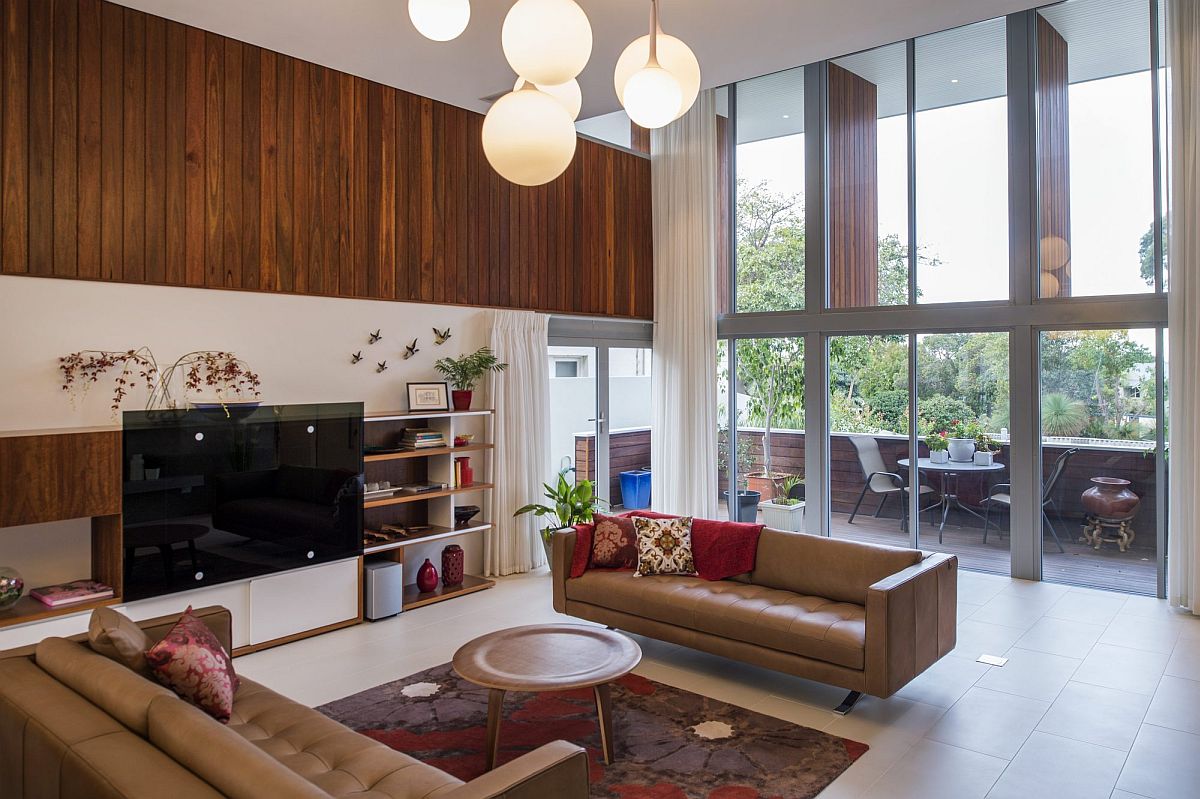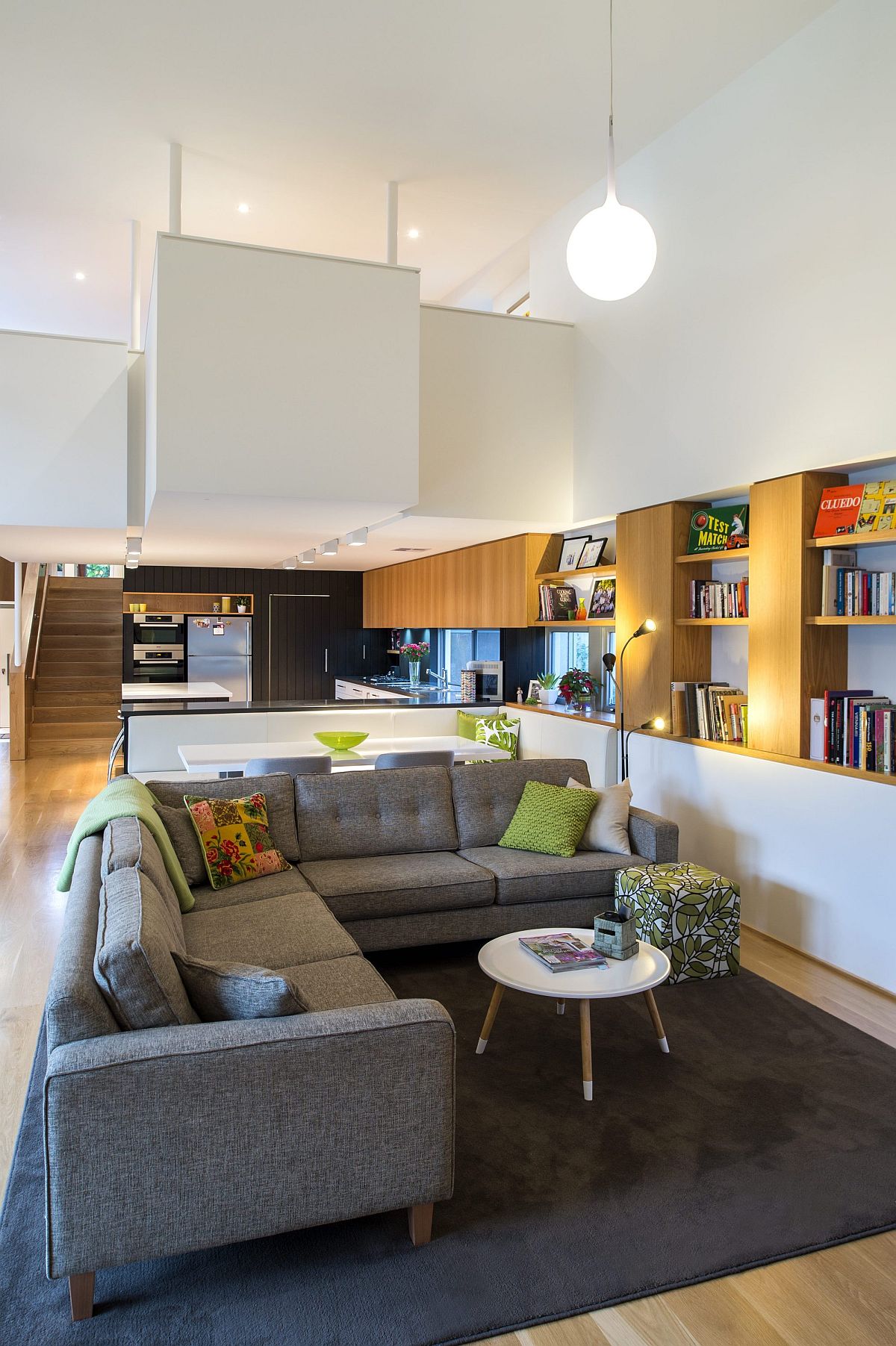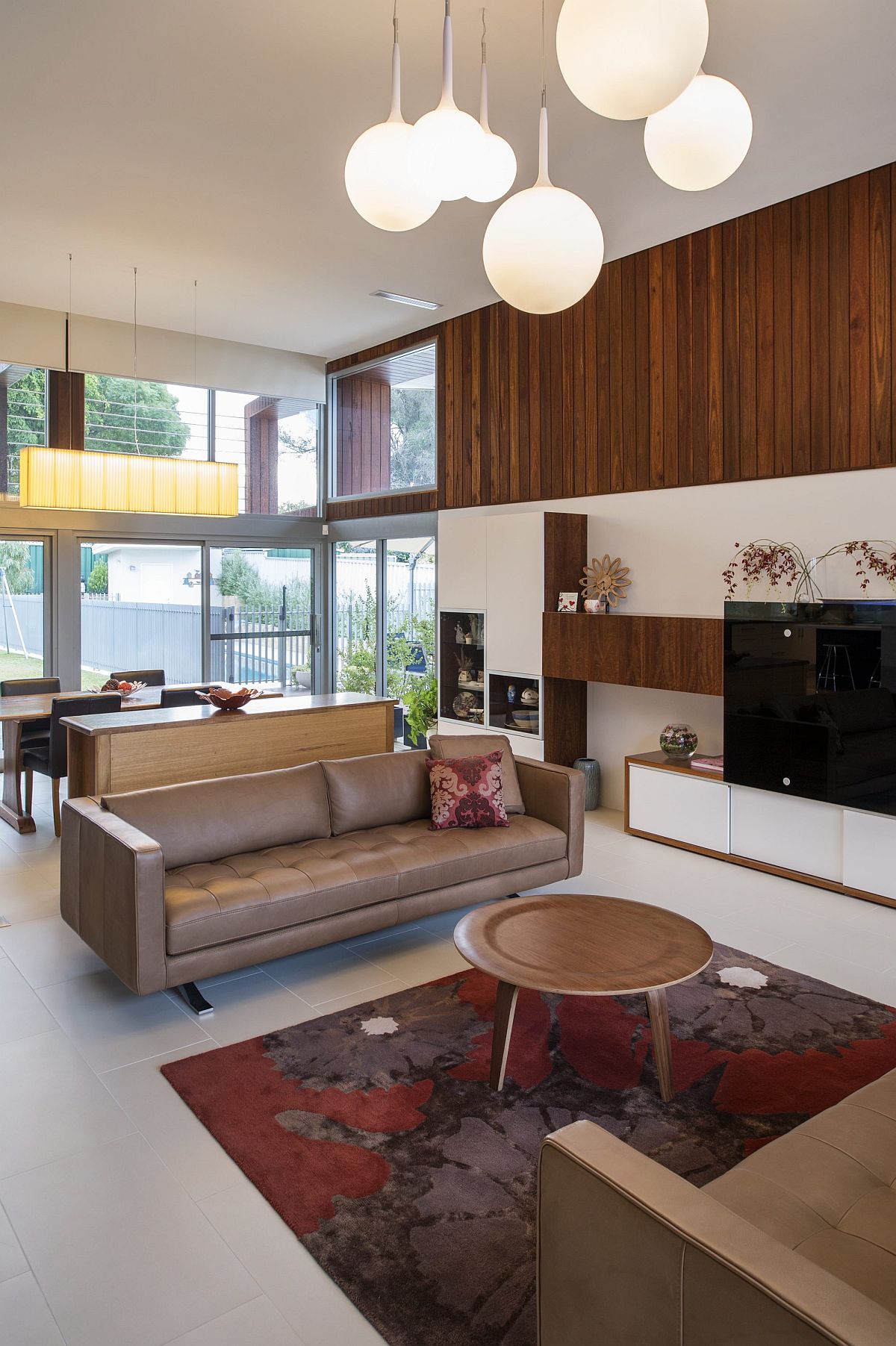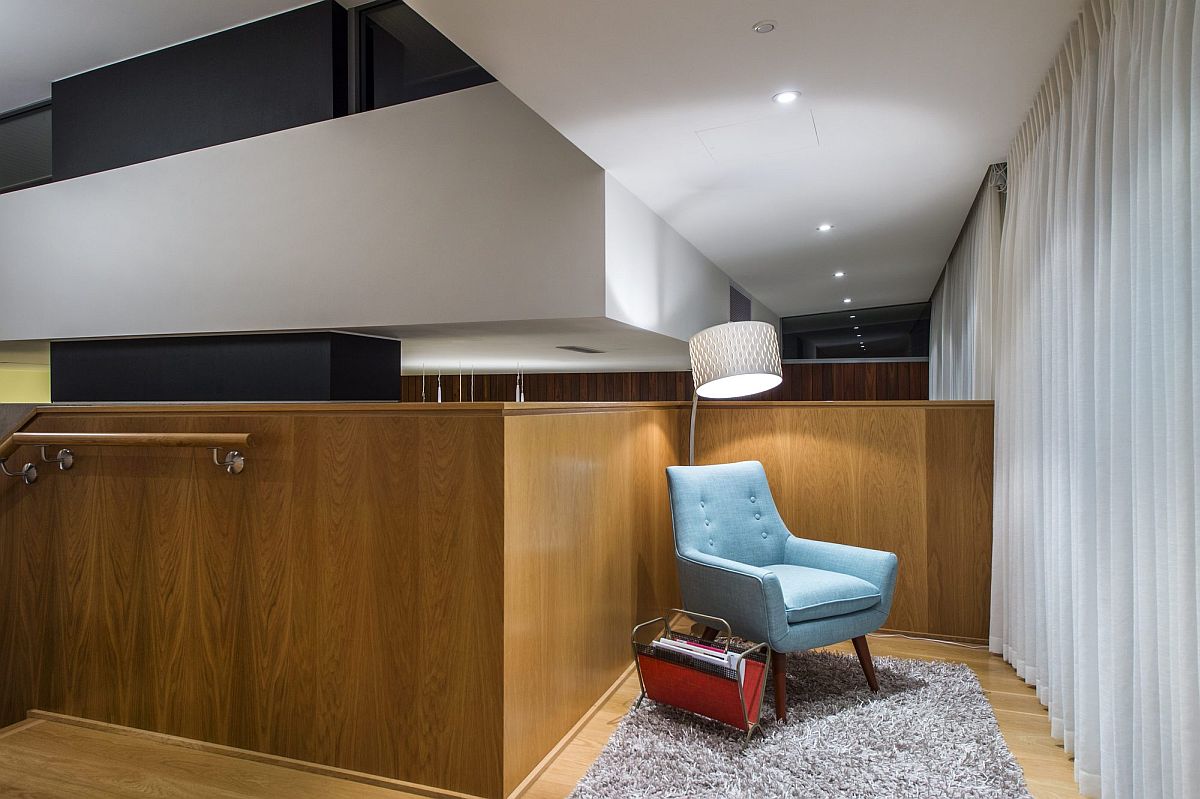 The Moreing Road project started as series of conversations and sketches inspired by a home commissioned in the early 1950s by the actor Gary Cooper, and built in Hollywood Hills by the prolific architect Quincy Jones.
RELATED: Spotted Gum Cladding and Concrete Envelope Nifty Aussie Home