When your room has a different mood than what you envisioned, you should check if you have the right kind of lighting. Overhead lights are good and wall lights are great but you must not overlook floor lamps. Floor lamps are great at creating accent lighting which gives you room to experiment. The style of a Mid century floor lamp is popular amongst people who like to pick functionality way above aesthetic. It has a simple but appealing design that can work in different rooms. With all of the advantages of floor lamps and the added beauty of this particular style, it is an excellent choice. There are a lot of mid century modern floor lamps available but here the best ones in the market today:
1. Higgins 66" Tree Floor Lamp
The Higgins 66″ Tree Floor Lamp is a great choice spotting three bulbs that can be turned in different directions. One of the directions can make it useful as a task light. With this feature, it can greatly light up a dark space and you can get things done. Your bedroom is a great place to use this as you can create a warm and cozy feeling even while reading a book. It is available in different finishes and they include black, silver, and gold. This option makes it possible for you to find something that matches your other room accessories. The design has a sleek and modern look and it's one you're sure to love.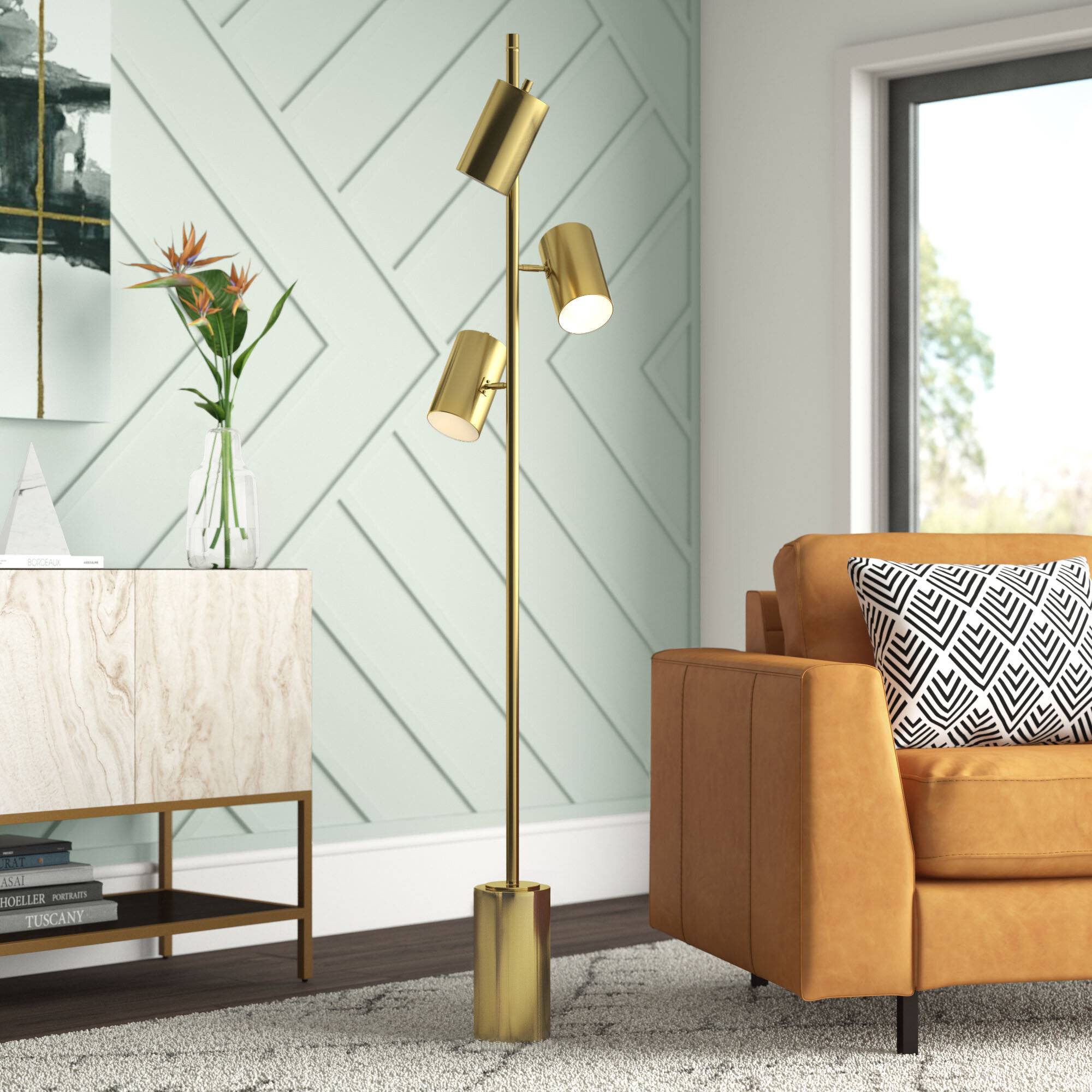 2. Uresti 61″ Floor Lamp
If you're a huge fan of simple accessories and decor, you should go for the Uresti 61″ Floor Lamp. It has a simple slim structure that is a combination of dark brown wood and a silver sturdy base which makes it very elegant. It also has a wide shade in a neutral tone which adds to its classy look. It requires assembling when you purchase it but it's nothing too serious. Users love it and it makes for a good purchase.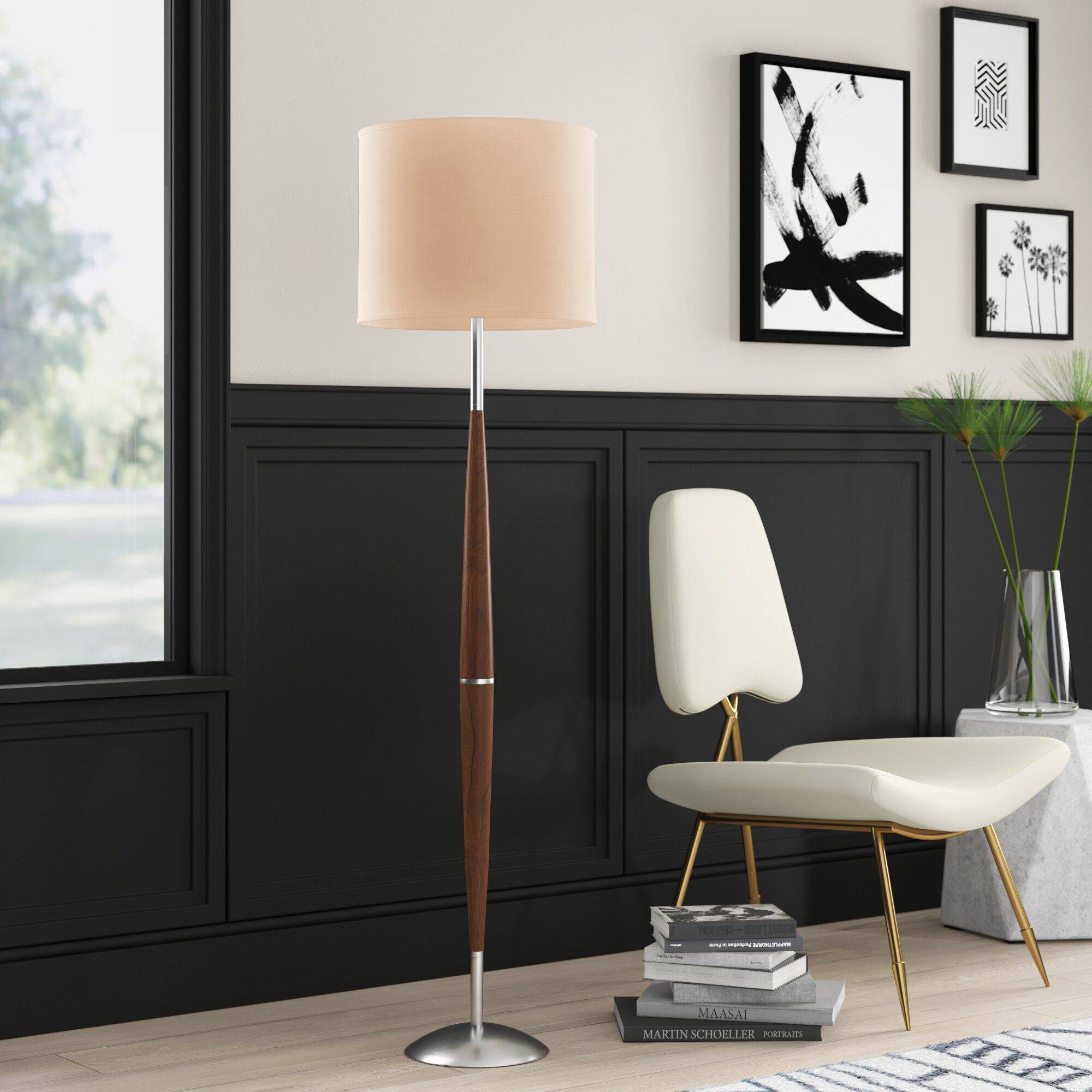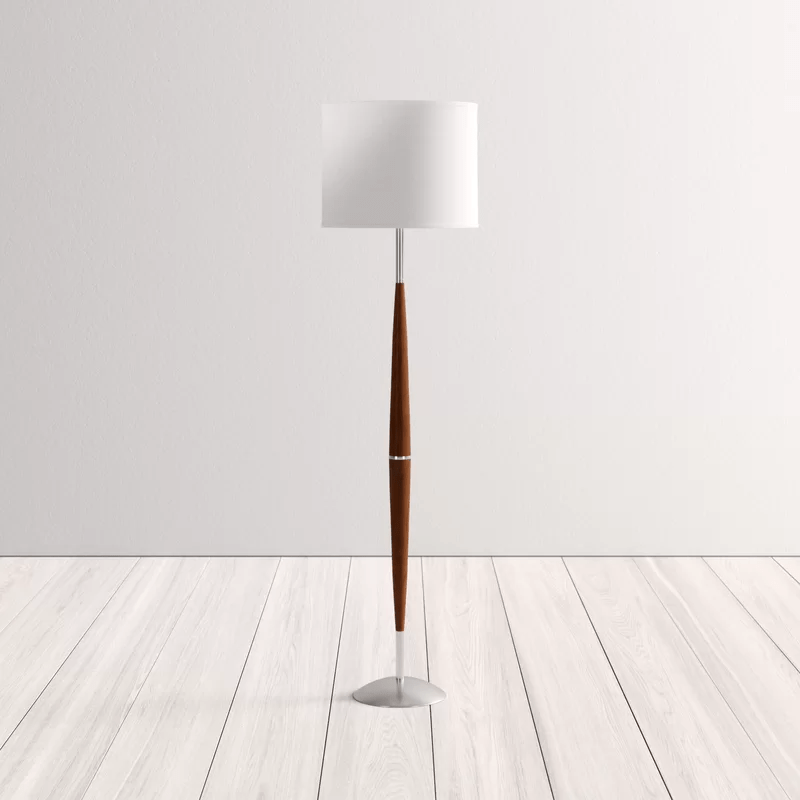 3. Cardone 60″ LED Tripod Floor Lamp
The Cardone 60″ LED Tripod Floor Lamp is a good buy as it is stylish and affordable. It is designed to look like a tripod stand and has a shade in a neutral color. The tripod stand is made out of metal and is either painted to look like wood with a neutral colored shade or painted black with shades of other colors. Unlike many others, the cord is hidden so it looks much more like a decor piece. It requires a bit of assembling but it only takes a few minutes and it is easy to figure out.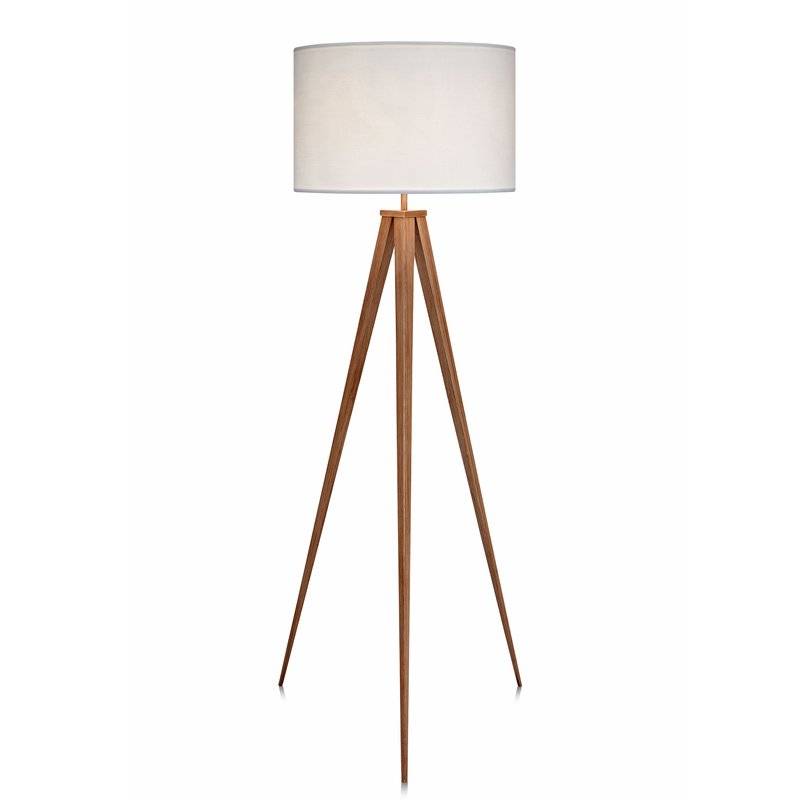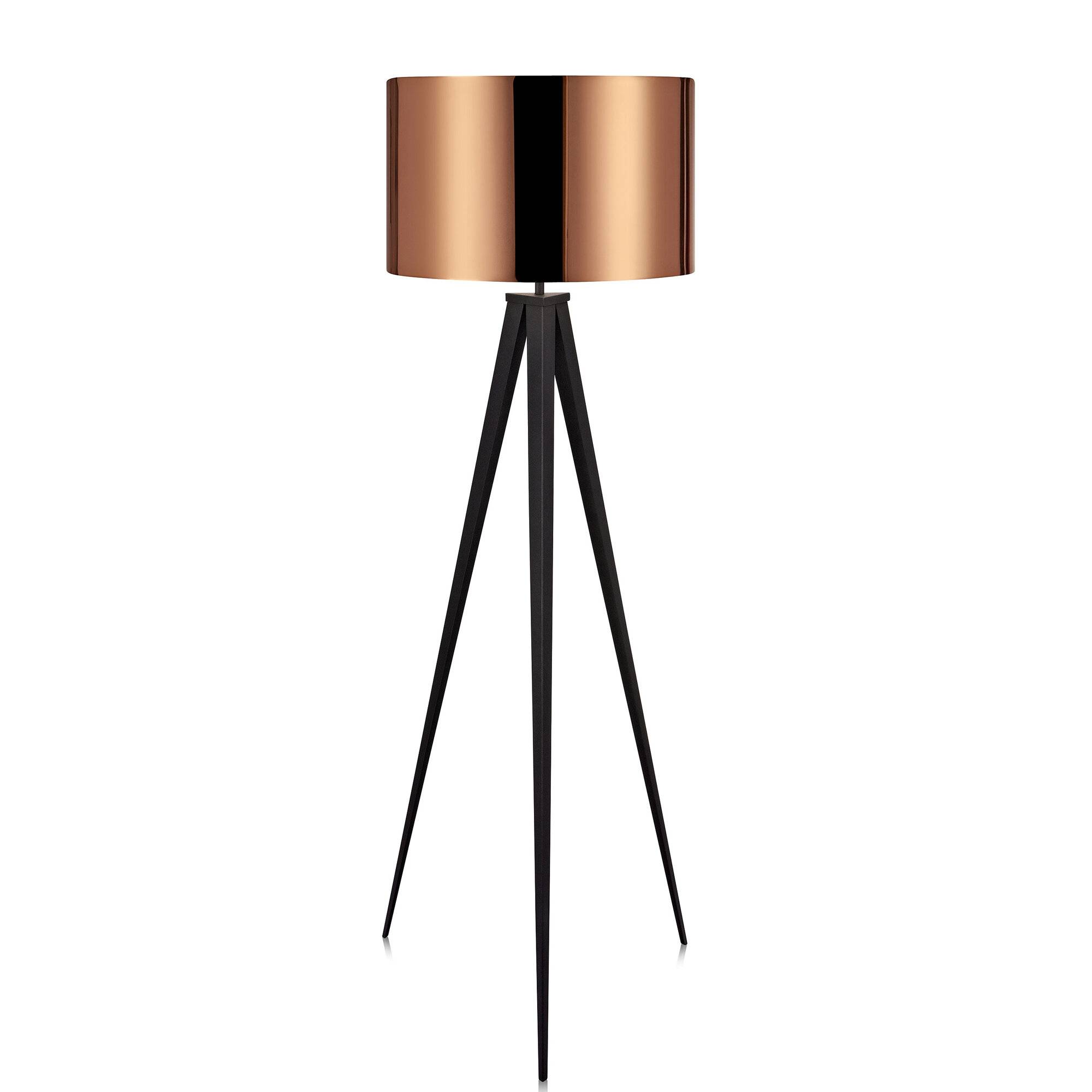 4. Deer Park 59″ Novelty Floor Lamp
If you're ever confused about whether to buy an art piece or a floor lamp, simply buy the Deer Park 59″ Novelty Floor Lamp. It has such beautiful design that makes it great as a focal piece in your living room. It has gold-finished slender rods holding three white globes in different directions. The bulbs are dimmable but cannot be controlled independently. This is a stylish floor lamp you would love to have.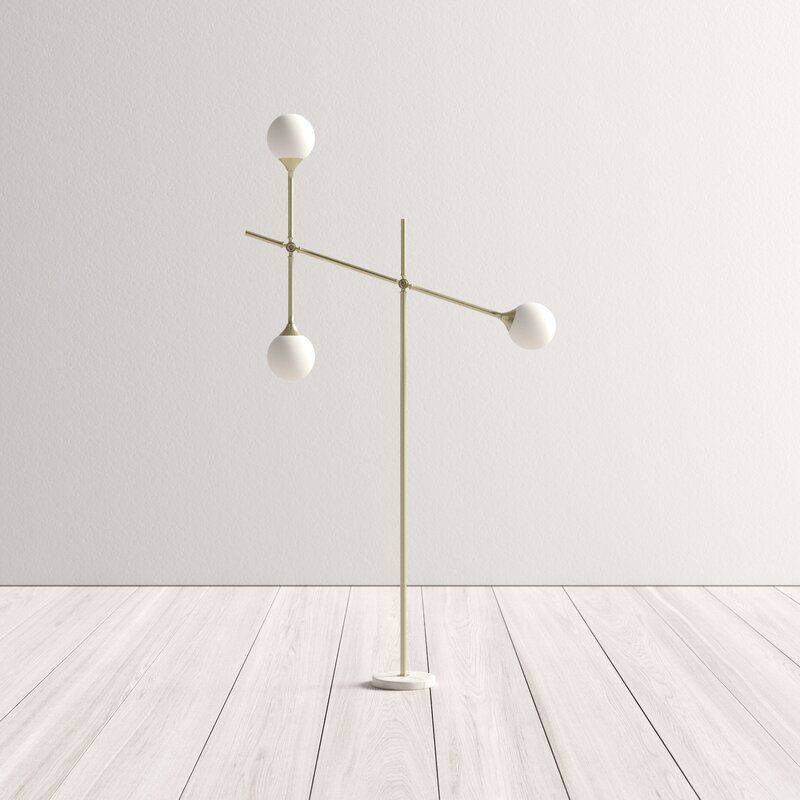 5. Reitveld Adjustable Floor Lamp
The Reitveld Adjustable Floor Lamp is a LED compatible lamp and has the unique feature of being adjustable. Built as a task light, you can adjust the height of the lamp to whatever suits you. This is a great feature as it allows you to have as many seating options as you want. The light is not dimmable so there's no control in that aspect. It has a slim structure made of metal and a dome-shaped shade made of the same material. It is sleek and is generally great for a modern house. It can be used in the office, living room, and even by your bedside.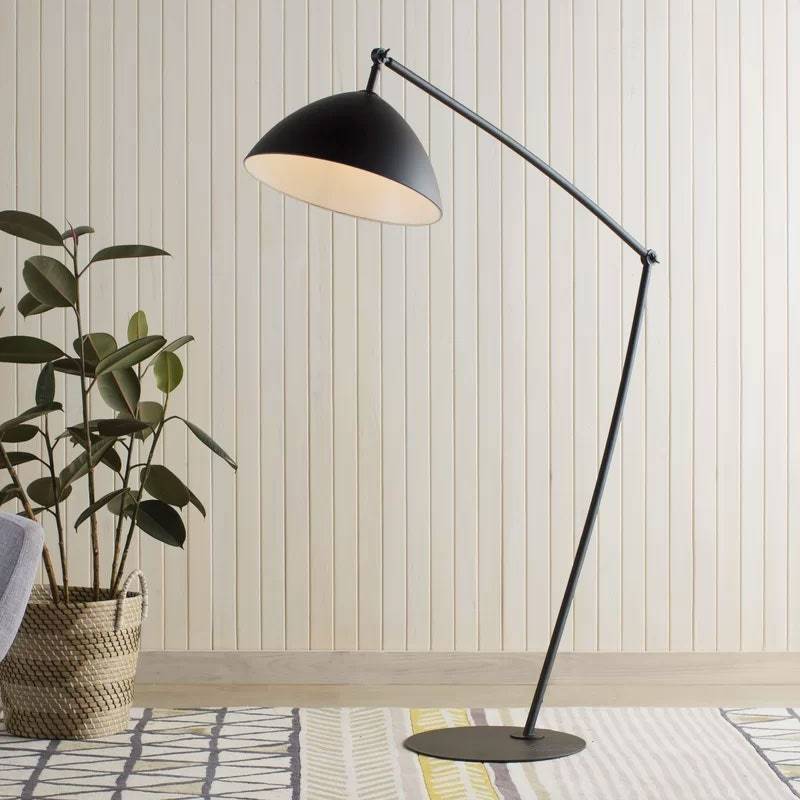 6. Bryce 63″ Tree Floor Lamp
The name of this floor lamp explains part of the features. It spots two independent bulbs on opposite sides of its slim rod-like branches of a tree. These bulbs can be controlled independently and can also be rotated to certain degrees. They are dimmable allowing you more flexibility in setting the mood of your space. This mid century modern floor lamp is LED-compatible which is great for energy-saving purposes. Due to its slim structure, even with shades for both bulbs, it takes up little space and can be used in a small room.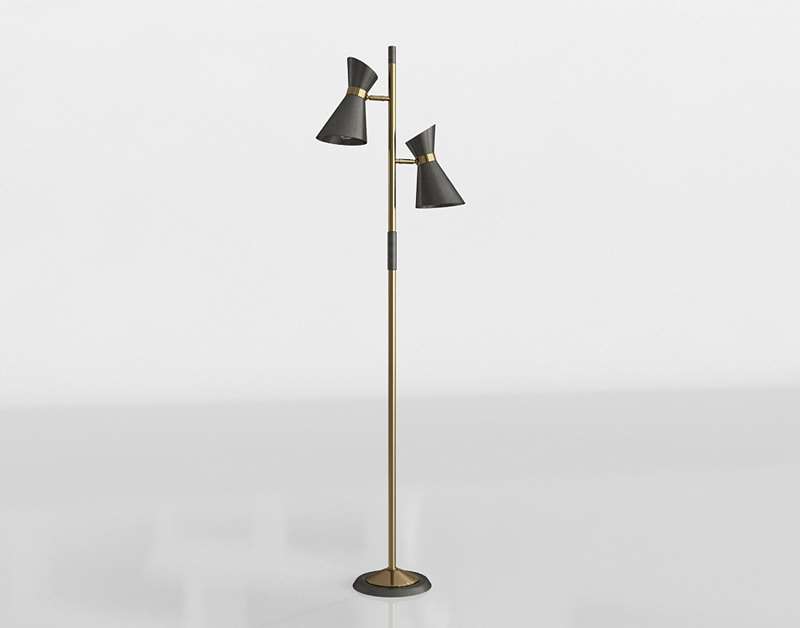 7. Michele 61″ Tripod Floor Lamp
There are many things to love about this particular floor lamp. The first thing is the tripod design which makes it sturdier than most others. Many times, users are usually concerned about how flimsy a floor lamp can be, but you can put your mind to rest with the Michele 61″ Tripod Floor Lamp. Another thing is the angular design which makes it look ultra-modern and fits into any room effortlessly. It has a permanent downward direction which makes it a perfect task light. Now, you can read without straining your eyes. The shade is white which helps spread the light better.
8. Heanor 68″ Column Floor Lamp
This lamp is big on looks. It has an unusual structure for a lamp with its slim slight and slight curves all made from wood with a dark finish. On the top, it has frosted glass which shades the light bulb. It is designed with the bulb facing upward and there's no room for flexibility. It can be easily moved from one room to another due to its portable size. In the instance where the frosted glass breaks, you can always place an order for a replacement.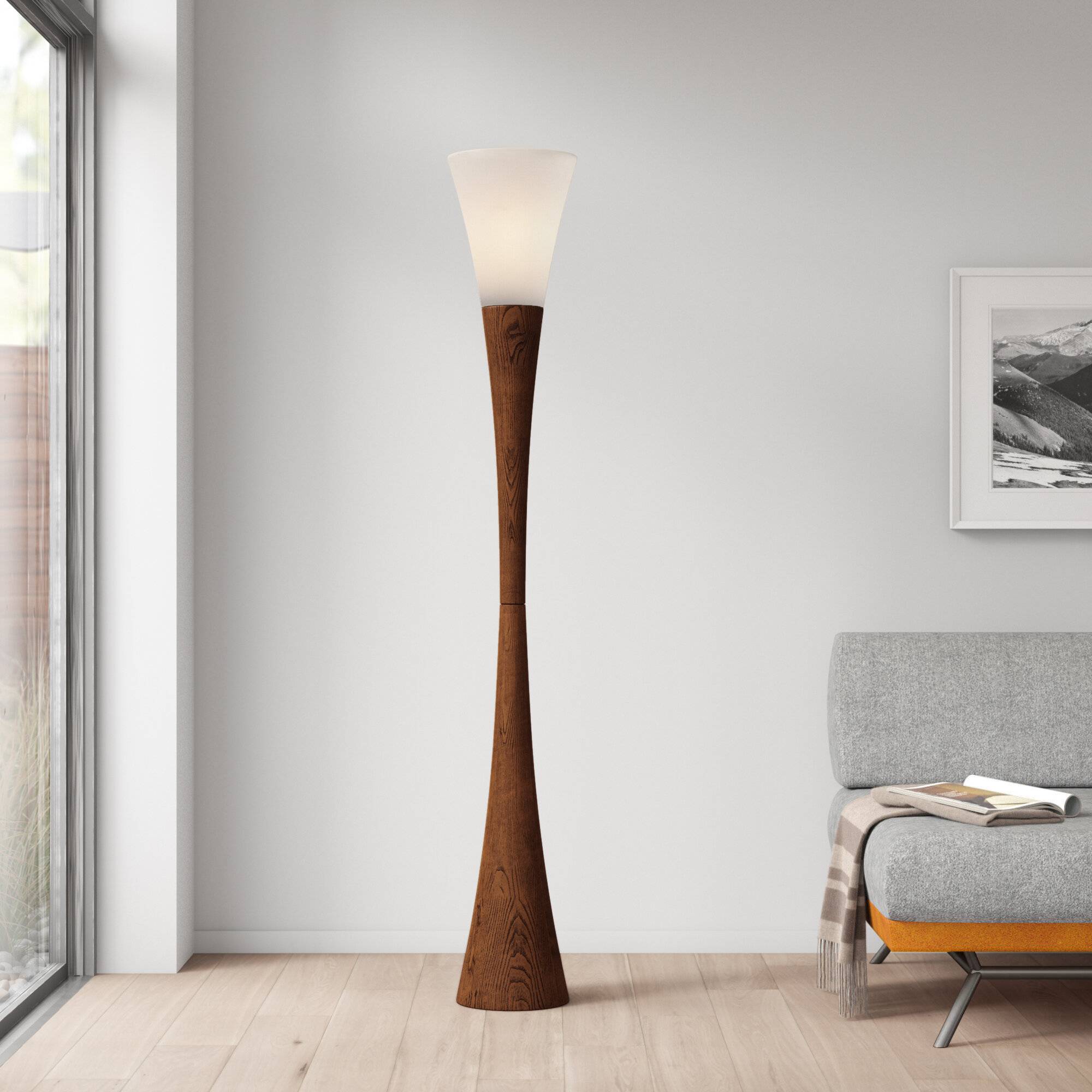 Floor lamps are great lighting options for both living rooms and bedrooms. They can completely turn things around for you. Mid-century modern floor lamps, one of the most popular styles, come in different designs and have a wide range of prices. Make sure it matches the types and styles of lights you already have to ensure a cohesive design. It is available for purchase in many places so that should not be a problem. Get yourself a mid-century modern lamp and enjoy your space better.