There are times when the simplest solutions are often the best and they give you the right results without forcing you to spend a fortune. The Sugar Shack Residence in Austin designed by Alterstudio Architecture is one such beautiful modern home that has a splattering of midcentury charm. A perfect example of a residence that adapts to the special needs of the landscape and the constraints that it places on design, the elongated, L-shaped house feels both serene and stylish. With a curated landscape, garden and pool on one side and steep ravine on the other, there is no shortage of natural inspiration here.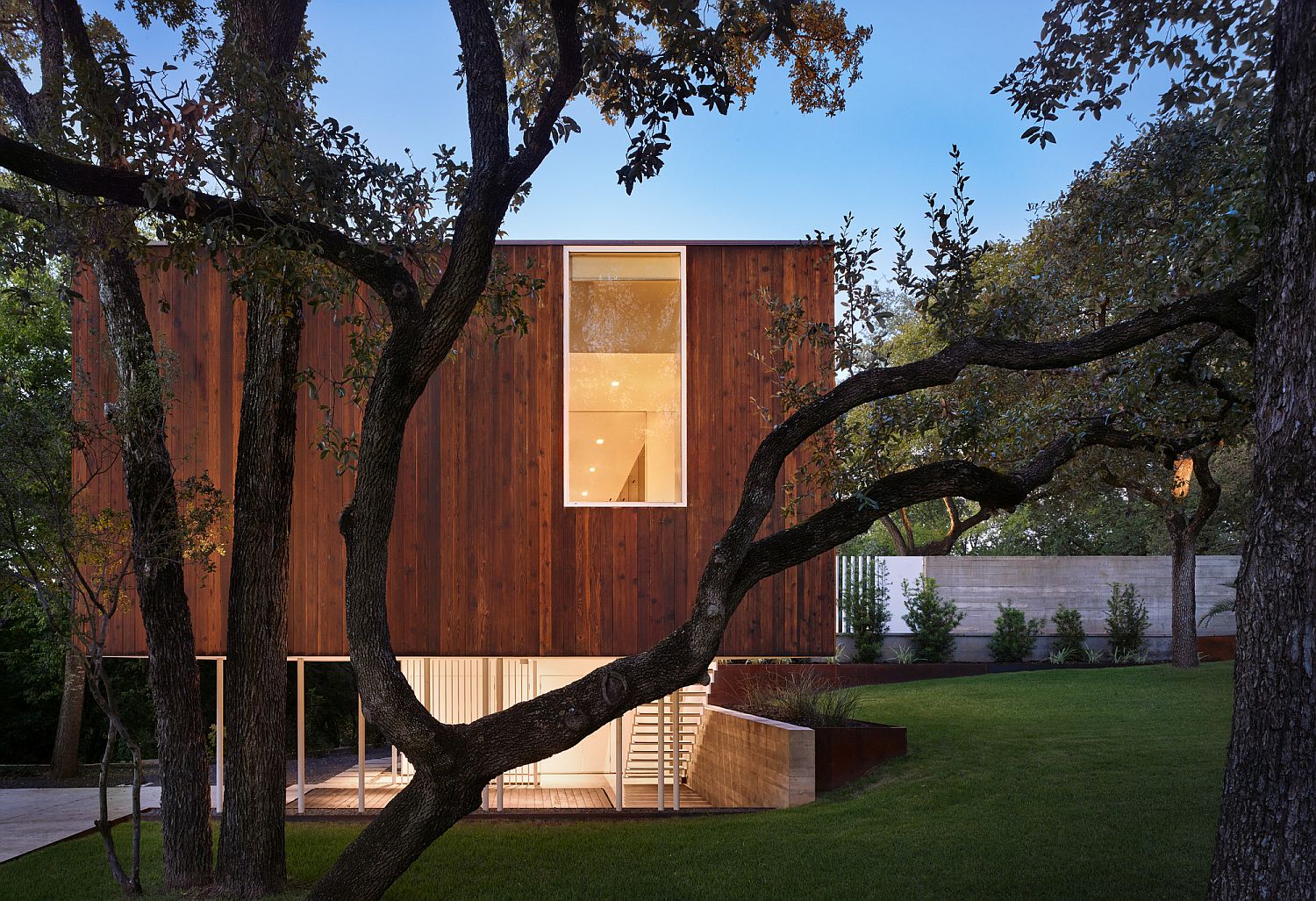 It is the living room that becomes the focal point here with a dash of color, a lovely nice background and a gorgeous coffee table in gold at its heart. A smart couch in black and white makes an impact as well while a classic Saarinen dining table in the banquette style dining along with velvet-niche seating complete a public level that borrows heavily from midcentury inspiration. Large glass windows and a series of glass doors usher in plenty of natural light, giving this Texas home a dashing, welcoming vibe. [Photography: Casey Dunn]
RELATED: Mid-Century Modern Aesthetics Shape Posh Texas Home In Wood, Glass And Steel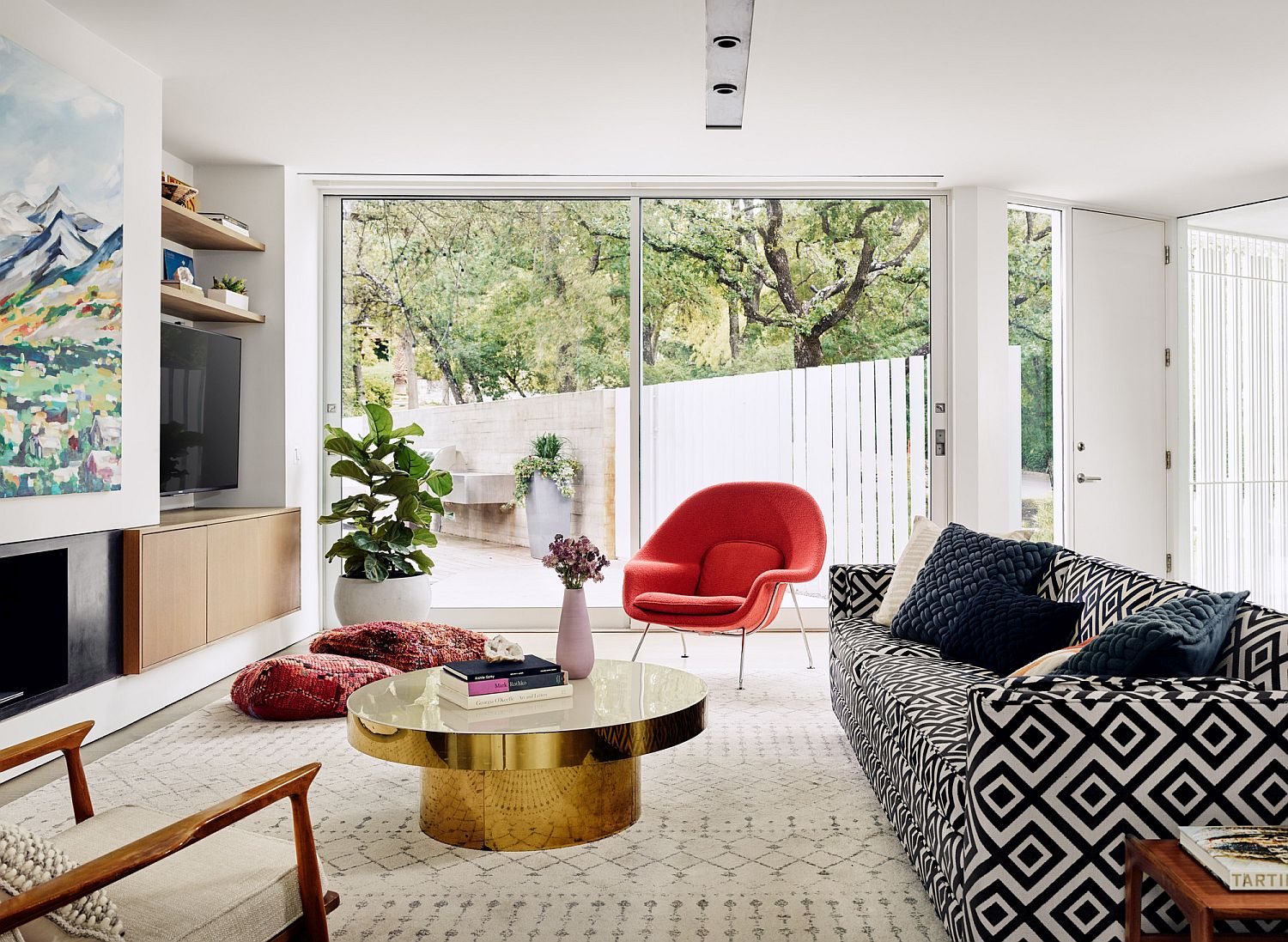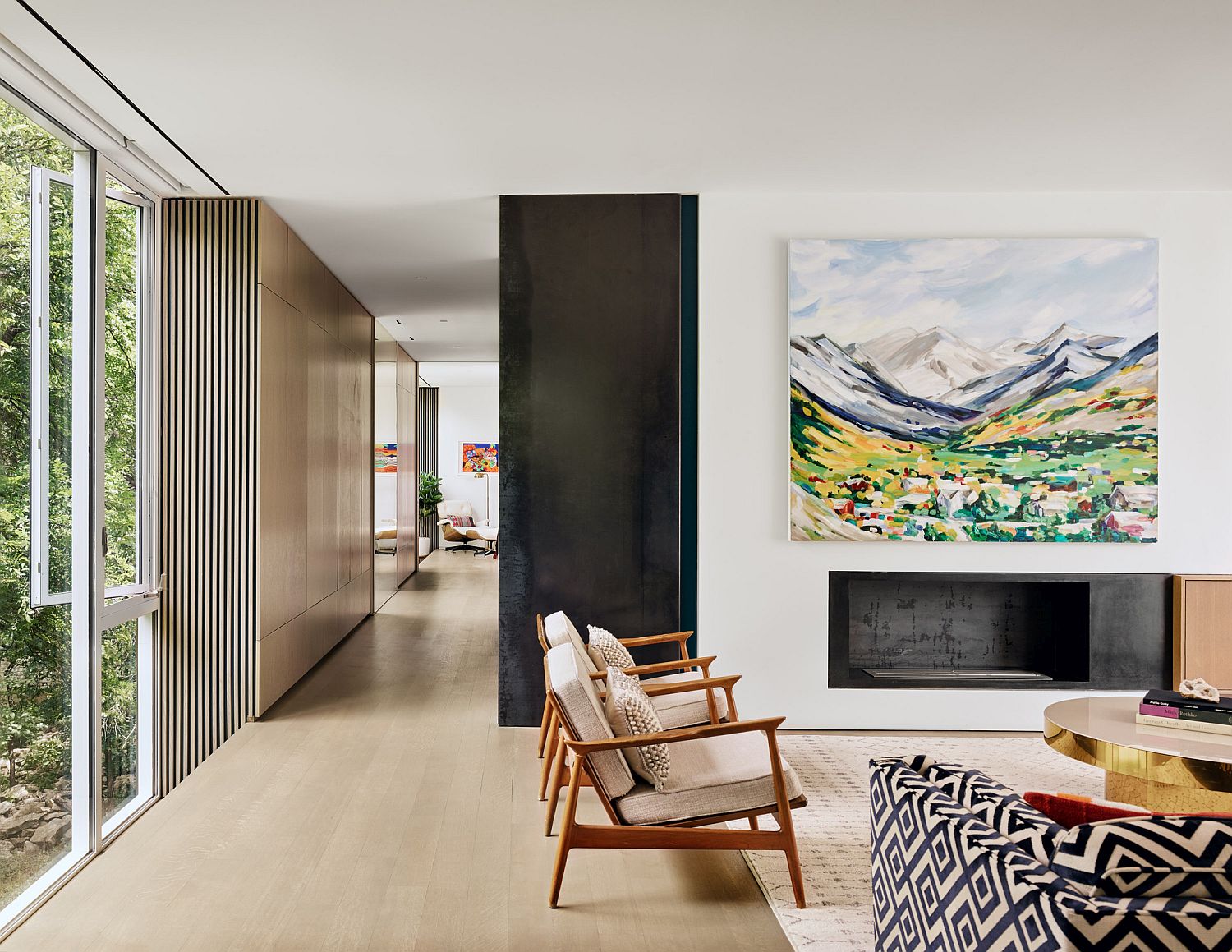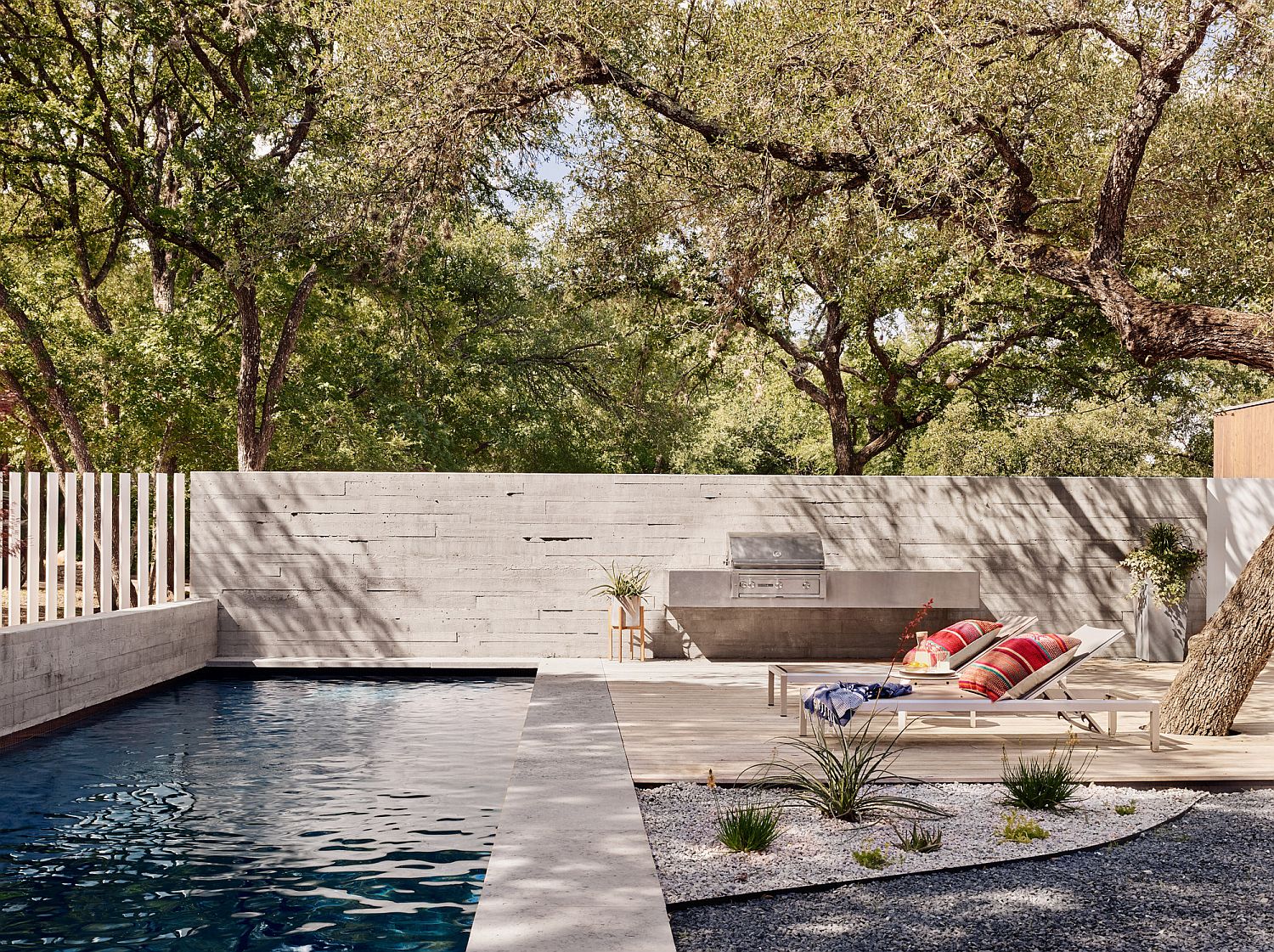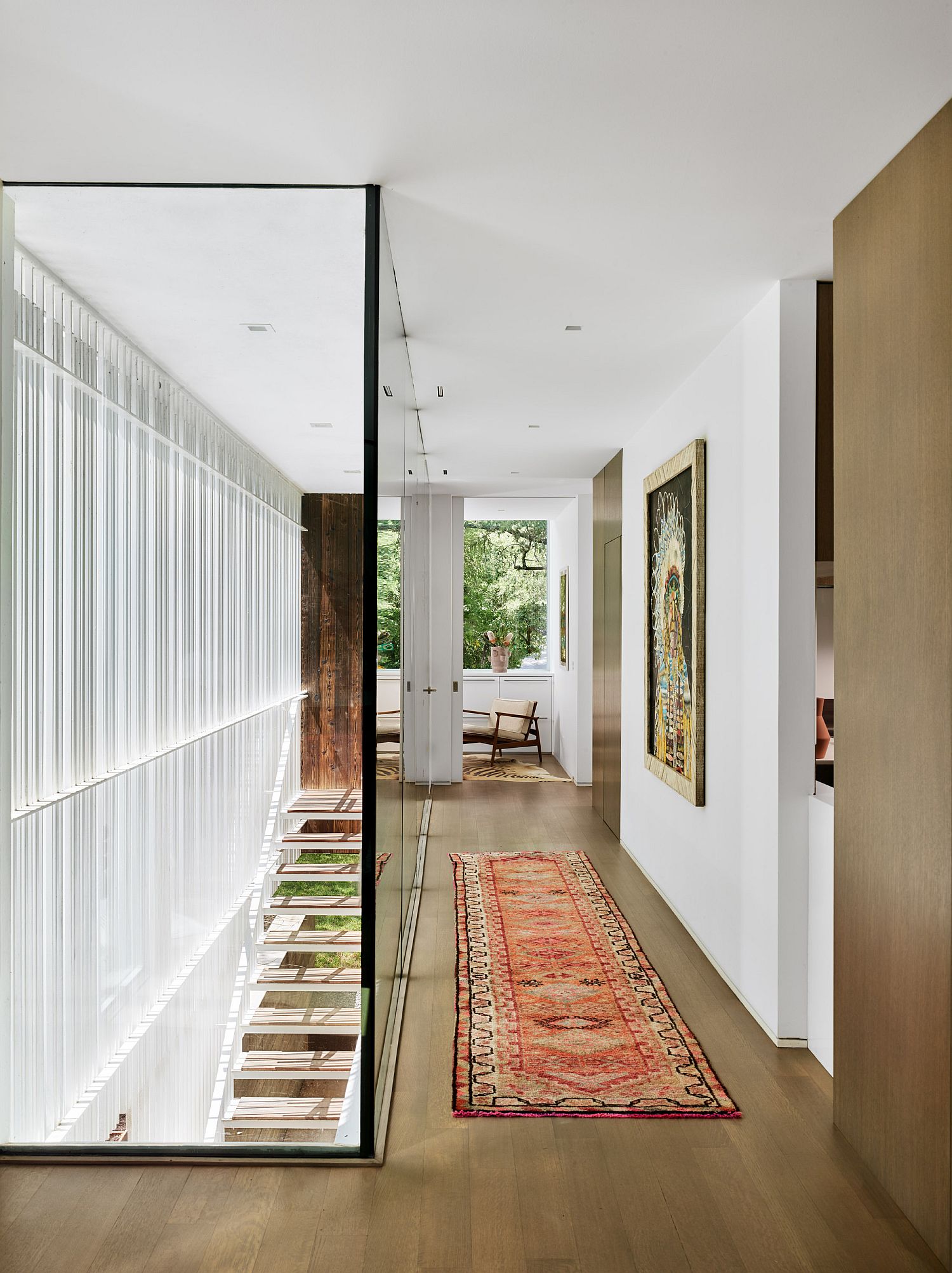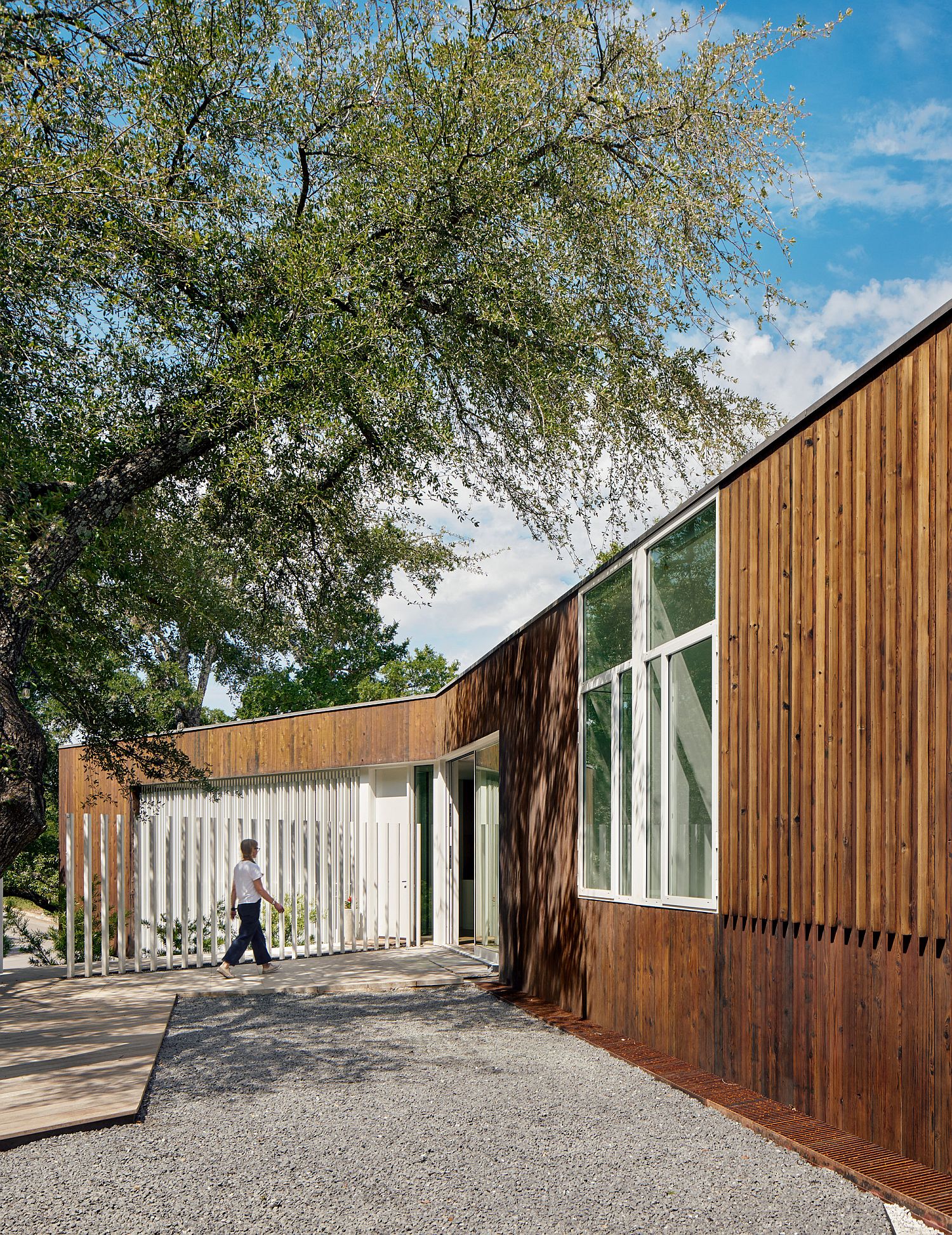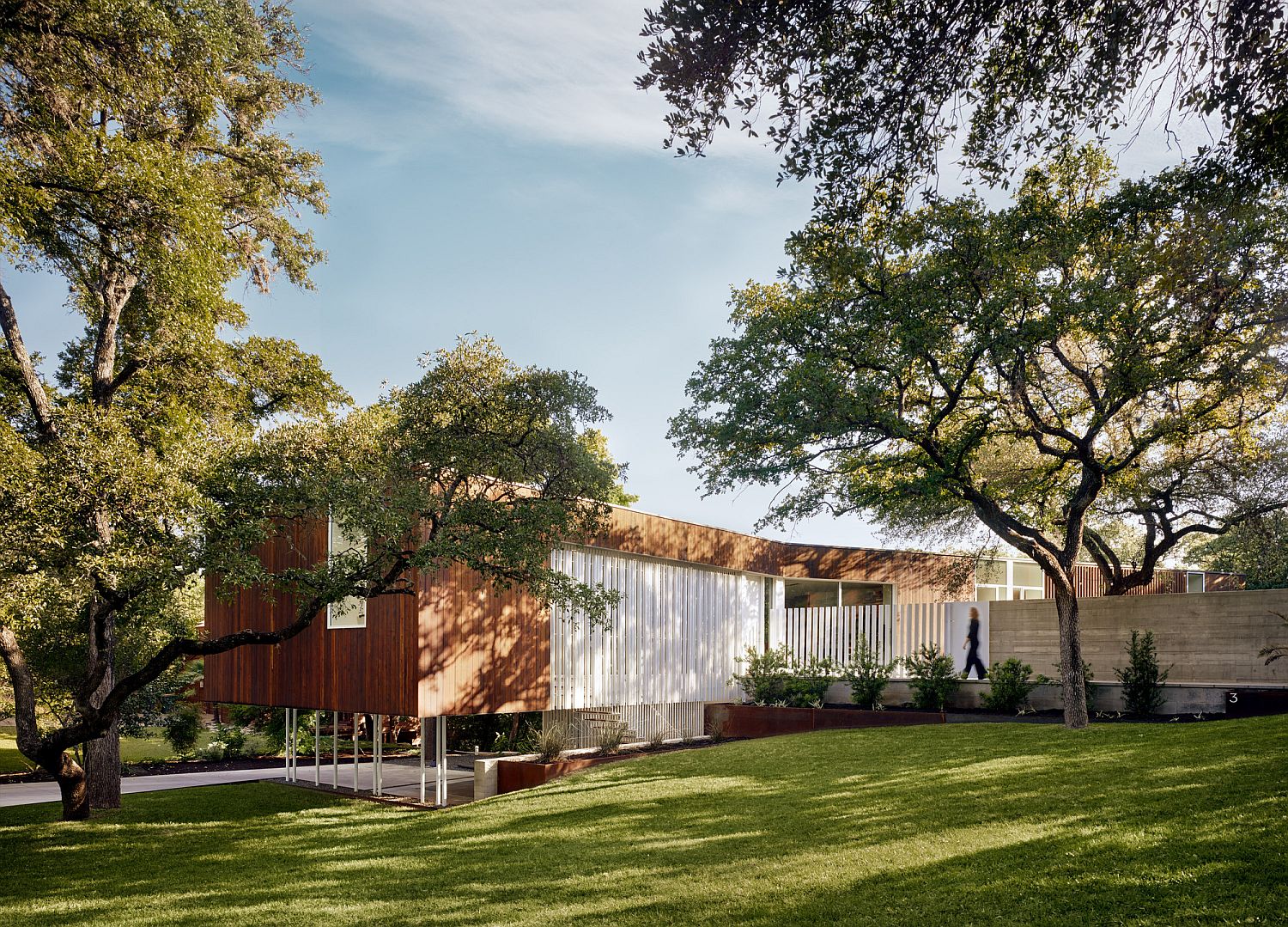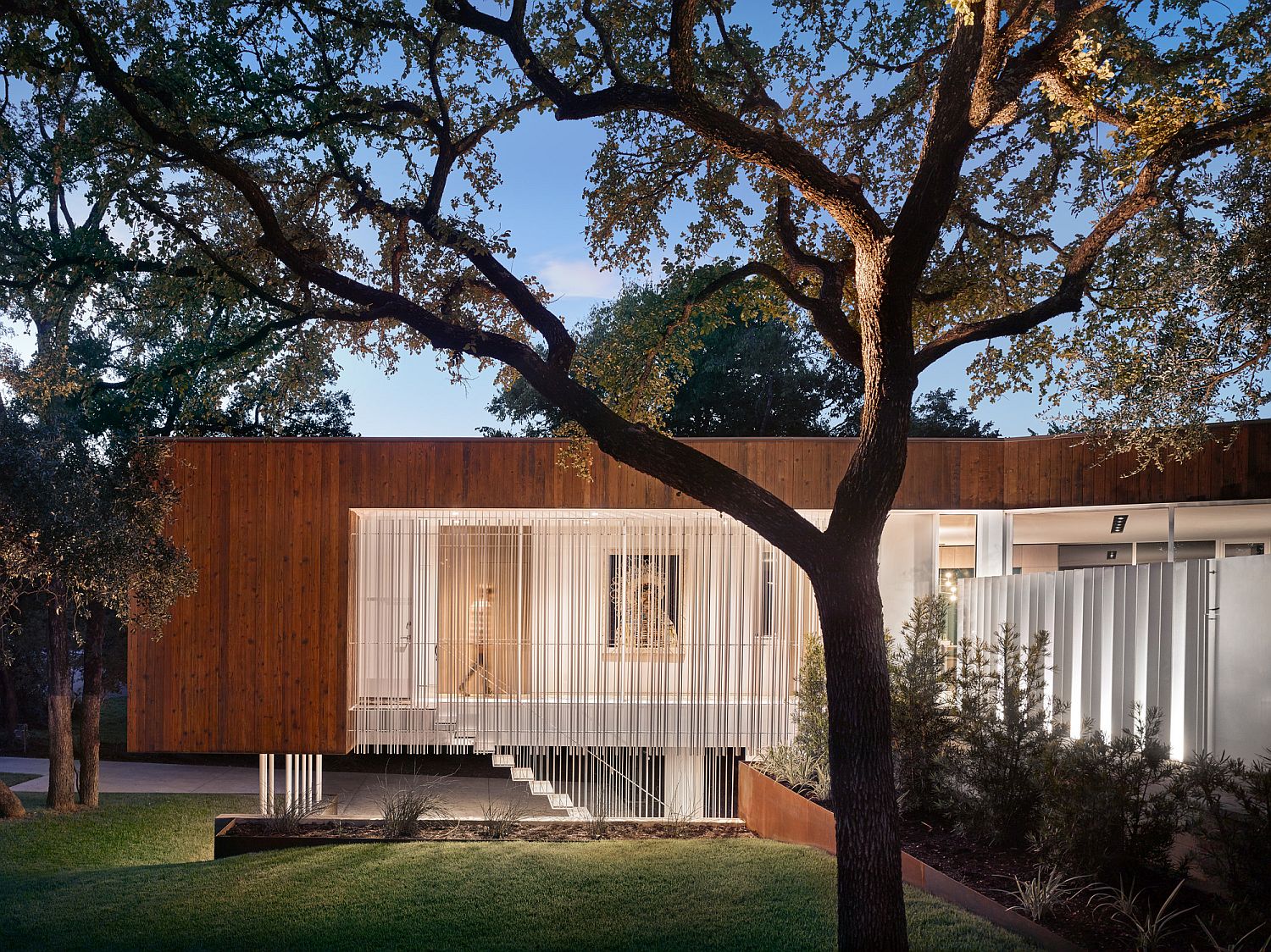 The materials were a combination of light and dark: clear sealed steel, white oak, and raw concrete. As in the recessed ceiling fixtures, attention was given to how electrical outlets and light and media controls were recessed into steel panels to minimize their visual impact. Taken in combination, this subtle approach to the interior leads the eye not only to the architectural detailing and materiality
RELATED: Sacramento Modern Residence: Inspired by the Classic Eichler Charm!